The Pope Says The Snake Was The OG Fake News
Your BuzzFeed News newsletter, Jan. 25.
FEMA cut housing funds for dozens of Puerto Rican families
Dozens of Puerto Rican families displaced by Hurricane Maria have had federal assistance to help pay for their lodgings abruptly cut. Just days ago, 36 families currently living in Connecticut hotels were promised an extension on their temporary housing assistance.
But the Federal Emergency Management Agency abruptly reversed the extension and stopped paying for the hotel rooms, saying it made a mistake in the cases of 24 of the families. Neither the families nor state officials were told about FEMA's decision — instead, the families were suddenly told they had to check out.
Logan Paul is back with a new video about suicide
Remember the ancient past — three weeks ago — when Logan Paul's video of a dead body in Japan's "suicide forest" unleashed internet fury? Paul issued two apologies and said he was taking a break from YouTube. Well, the break's over.
In a new video, Paul says he spent the last three weeks reflecting on his mistakes, and wants to turn the controversy into a teachable moment. The video sees him getting educated on suicide prevention and sitting down with the director of the National Suicide Prevention Lifeline.
P.S. If you thought people would have wildly different reactions to Paul's return, you'd be correct.

The USA Gymnastics doctor who sexually abused young athletes was sentenced to 40 to 175 years in prison
"I just signed your death warrant," Judge Rosemarie Aquilina told Larry Nassar, who sexually abused young athletes under the guise of medical treatment. "You do not deserve to walk outside of a prison ever again."
Nassar, already sentenced to 60 years in federal prison for child porn charges, pleaded guilty to 10 counts of first-degree criminal sexual conduct. Aquilina's sentence followed a powerful seven-day hearing, where 168 people emotionally confronted Nassar. The sentence was met with applause.
The aftermath
I will not rest until every last trace of your influence on this sport has been destroyed like the cancer it is. — Olympic gold medalist Aly Raisman

Make time to read the powerful quotes from the "army of survivors" — including women competing at the highest level of US gymnastics — who confronted Nassar during the hearing.
Following the hearing's conclusion, people are praising Judge Aquilina's blunt words for Nassar as she handed him his sentence. Some called it "one of the most powerful #MeToo moments of 2018."
Quick catch-up
Meryl Streep: The legend herself is joining Season 2 of HBO's Big Little Lies. As you'd expect, people are excited — and so are the women of Big Little Lies.

Snake news: The pope said fake news is the work of the Devil, and compared those who spread it to the snake that tempted Eve in the Garden of Eden. You know the story.

Russell Simmons: A 37-year-old woman says the rap mogul raped her at his LA home in 2016 after she asked for help with making a documentary. Simmons denies the allegation.
Who does that? A 24-year-old, high-level White House employee is leaving his job after lying on his resume. Taylor Weyeneth had no experience in drug policy — or any real job experience at all — when he was appointed to a senior role in the White House's drug policy office.
The US may have to choose between an anti-ISIS partner and a NATO ally
Turkey is embroiled in battles with US-backed Kurdish forces in the Syrian region of Afrin. Now Turkey's president is threatening to push east of Afrin, to the city of Manbij. One problem: That's where US troops are operating alongside Kurdish allies.
When US troops were deployed to Manbij last year, a Pentagon spokesperson called it a "visible reminder for anybody looking to start a fight." No one knows what it will mean if that instigator is a NATO ally. This report from our national security correspondent lays out the hard place the US is in.
A British driver got dragged on social media by police, and it's great
The driver was stopped for using a phone while driving, and told police, "I was just putting a laughing emoji to my girlfriend." To people's delight, police wasted no time making fun of the excuse on Twitter.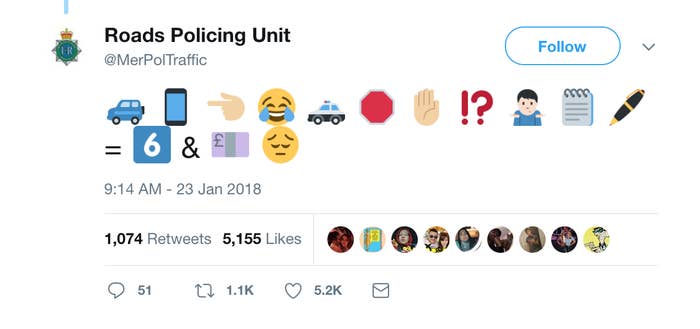 Enter your email address to sign up for the BuzzFeed News newsletter, delivered every morning to your inbox: