Cardi B Wanting To Take A Nap After Filming Her Scenes In "Fast & Furious 9" Is A Perpetual Mood
I'm sold. 🎟
So yesterday I was minding my business when Vin Diesel tugged at my wig and confirmed that the icon Cardi B has joined the cast of Fast & Furious 9:
"Day 86 here on the set of Fast 9," Diesel said. "I know I'm exhausted ... we all gave every single thing we could for this movie — put it all on the table."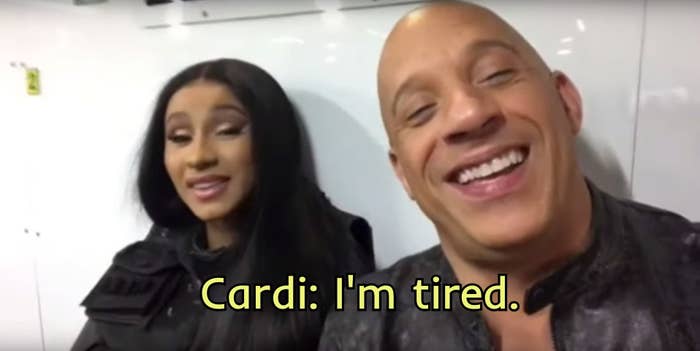 "I can't wait. I think — I ain't goin' to front — this is goin' to be the best one," Cardi teased.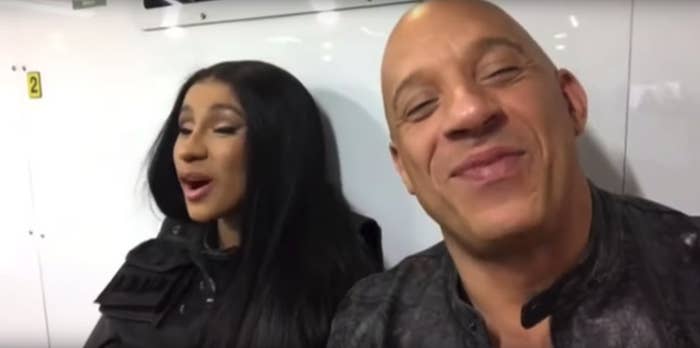 "We're so blessed. [This is] the last day filming in the UK," Diesel shared before Cardi interjected and told us she was ready to take a "nappy-nap."
Earlier this month, Cardi appeared on The Ellen DeGeneres Show and told the talk show host she had no idea that filming her scenes for Hustlers would be so daunting.
Clearly, Cardi wasn't too dismayed by the process. I can't wait to see what role she plays in the latest Fast & Furious installment, in theaters May 22, 2020!