1.
When Cardi twerked her heart (and almost her baby) out on the Coachella stage: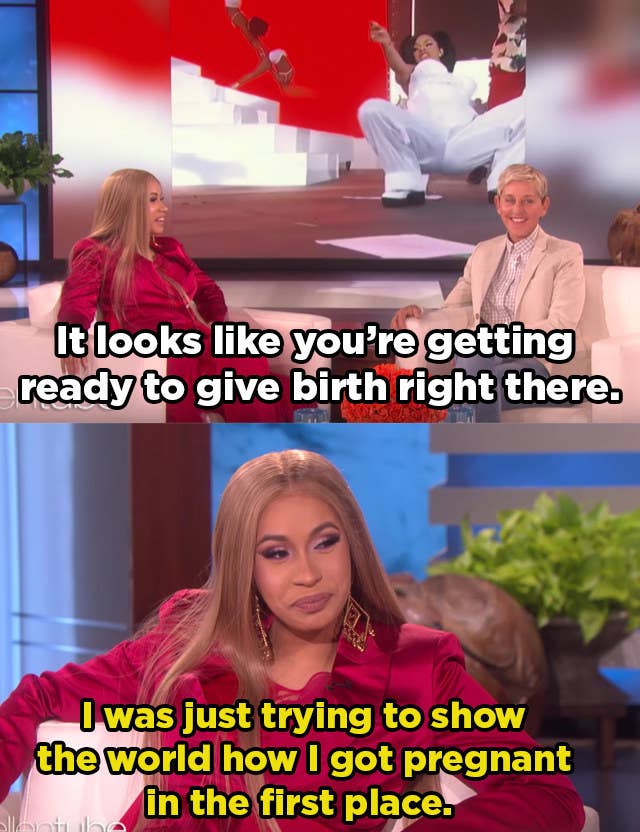 2.
When she was gifted a vinyl record: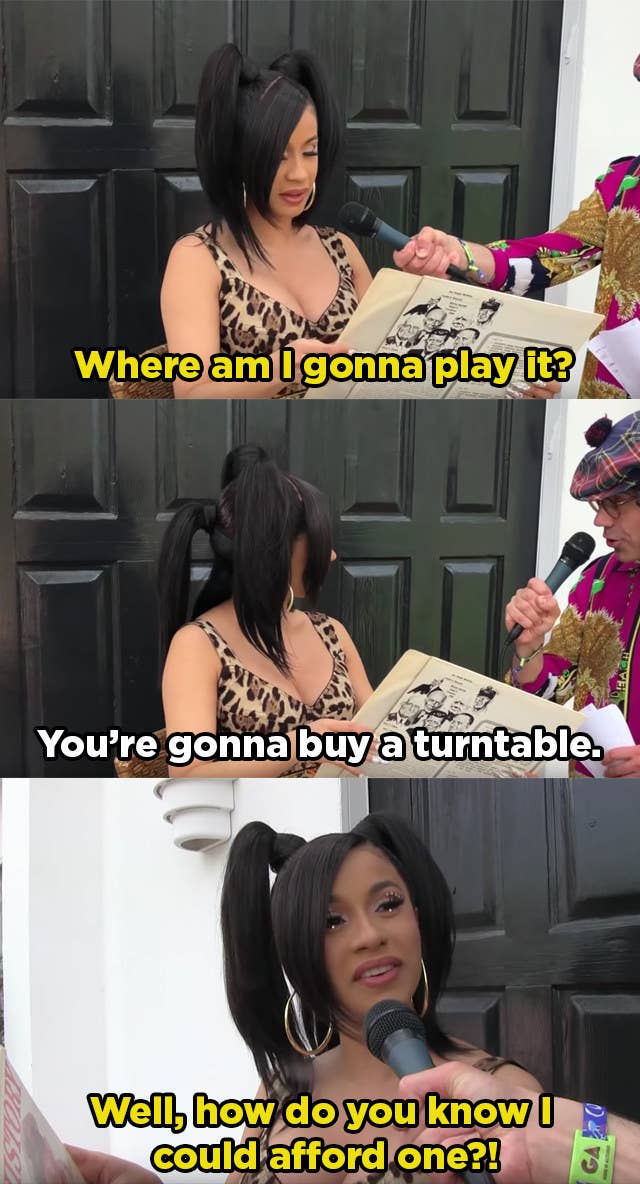 3.
When she told Giuliana EXACTLY how she was feeling: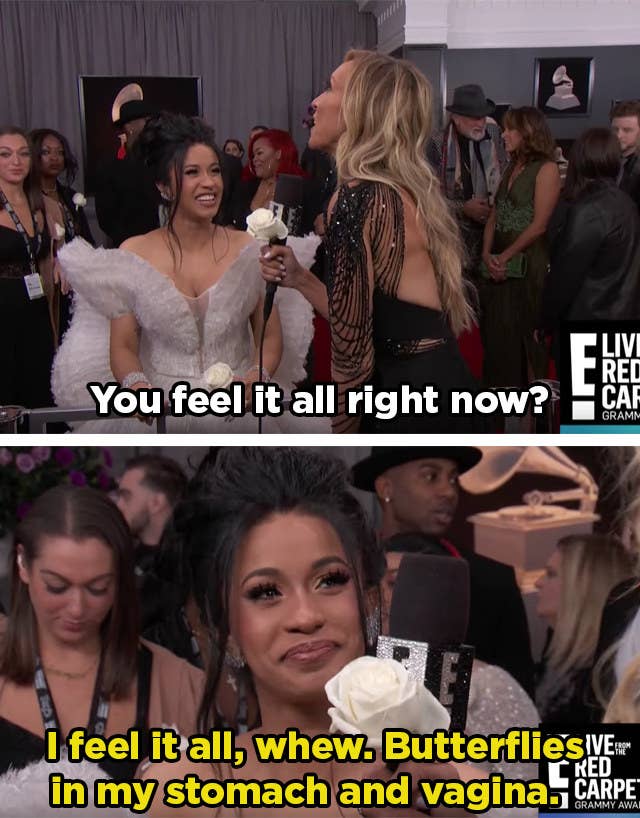 4.
When she opened the VMAs and called everyone out for making her data suffer: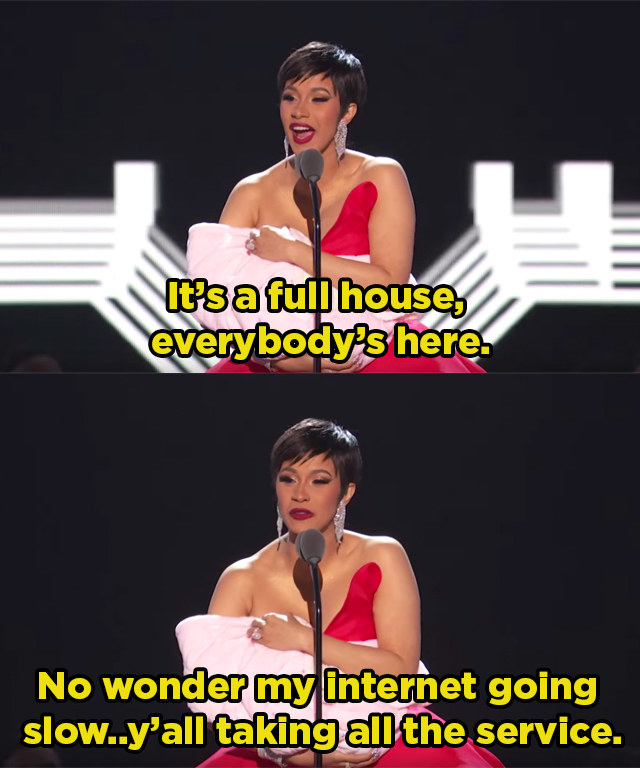 5.
When she found out she was nominated for five Grammys while walking out of court:
6.
When she came up with her own Met Gala headline: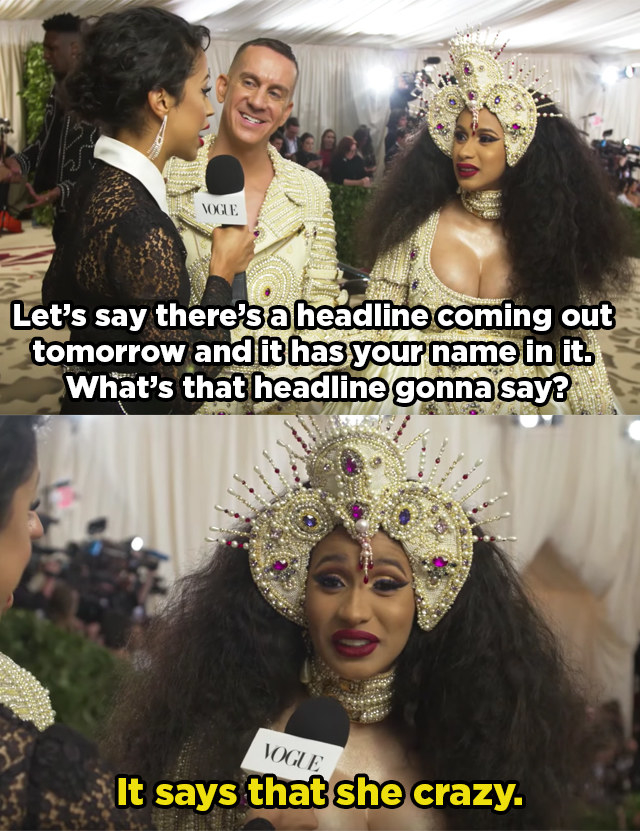 7.
When she offered up solid advice for cuffing season: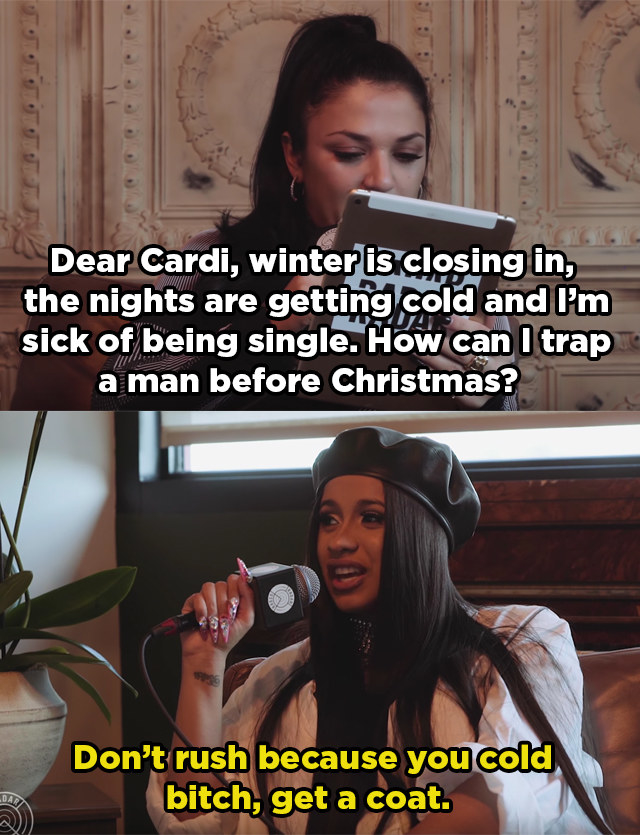 8.
When she threw Jimmy Fallon off during a game of Box Of Lies: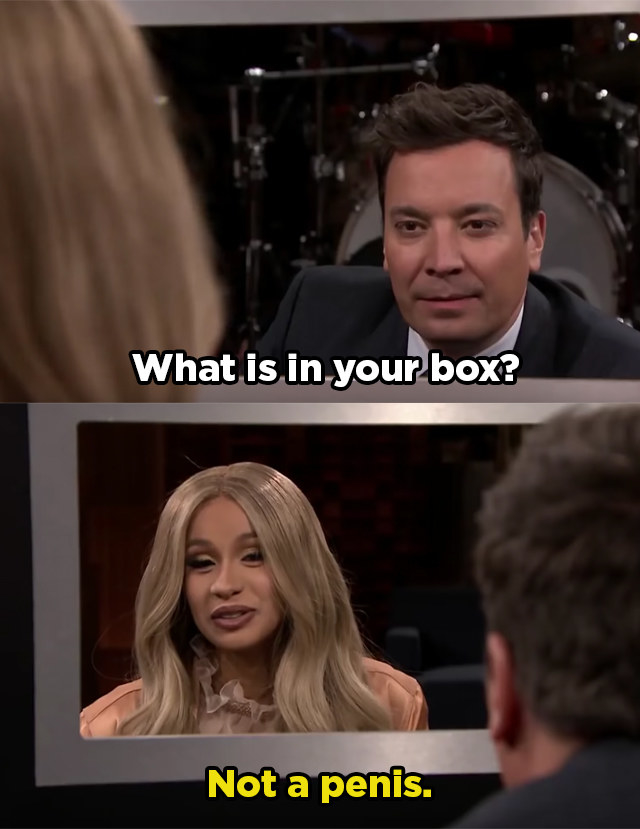 9.
When she did her niece a favor:
10.
When she knew every word to the iconic song "We Went To The Moon" from Even Stevens: Influenza: The Musical:
11.
When she accepted her title as Entertainer of the Year for Entertainment Weekly:
12.
When she got her life to her own song at a basketball game:
13.
When she shared this beautiful meme of her as a kid and laughed along with us:
14.
When she spoke her truth: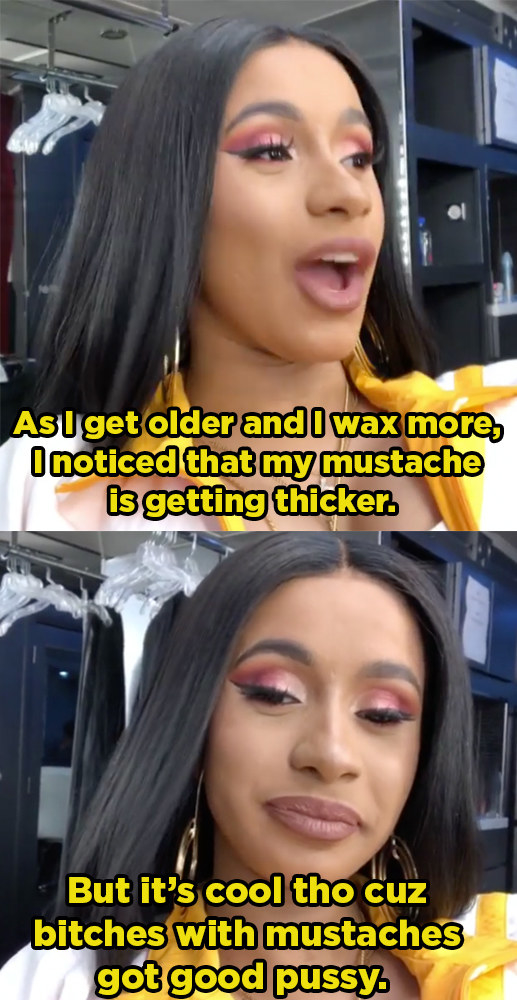 15.
When she called herself the emperor of New York, put a lamp shade over her head, and then addressed NYC's raccoon problem:
16.
When she was pregnant and felt her daughter kicking:
17.
And finally, when she responded to comments on the "Bodak Yellow" video: