While filming Thor: Ragnarok in Australia, Tom Hiddleston took a break to accept his TV Choice Award for his role in The Night Manager.
Halfway through his speech, he got a helping hand from Thor co-star Chris Hemsworth, who decided the award was for Aussie drama Home and Away.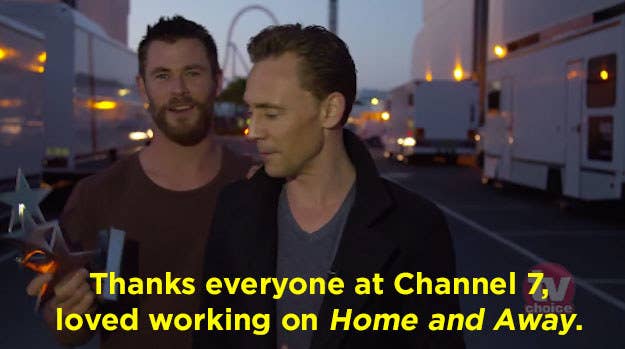 Then Idris Elba decided to slide in, to see what all the fuss was about.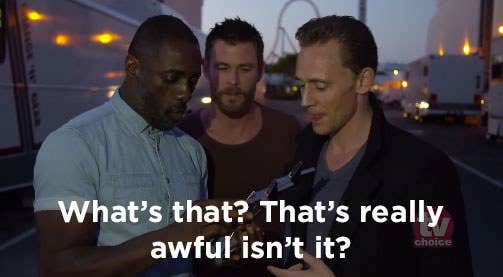 And naturally, Elba had to ask the most important question.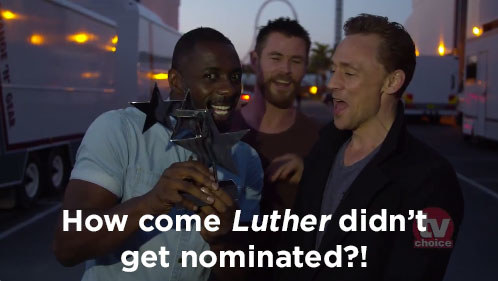 Hemsworth decided sharing the award was the natural solution here...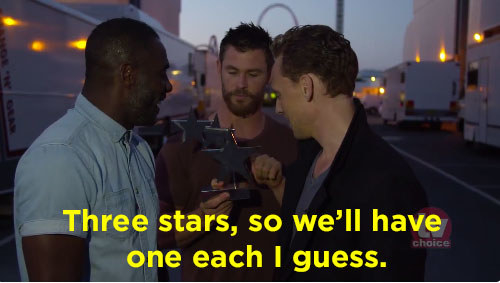 ...while Elba took a moment to say hi to the important people.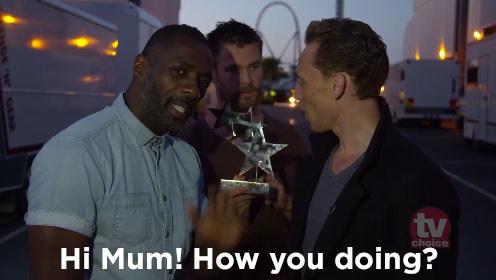 Finally Hiddleston got the final say, wrapping the speech up and thanking fans of The Night Manager.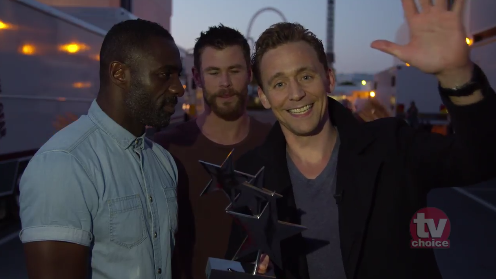 Though Hemsworth did get one last point in.