We've rounded up the best (and easiest!) DIY projects to make your life tidier, cuter, and more fun. Keep scrolling to see how you can transform your style in minutes.
1.
Disco while you deck the halls this holiday season with a fun and funky wreath.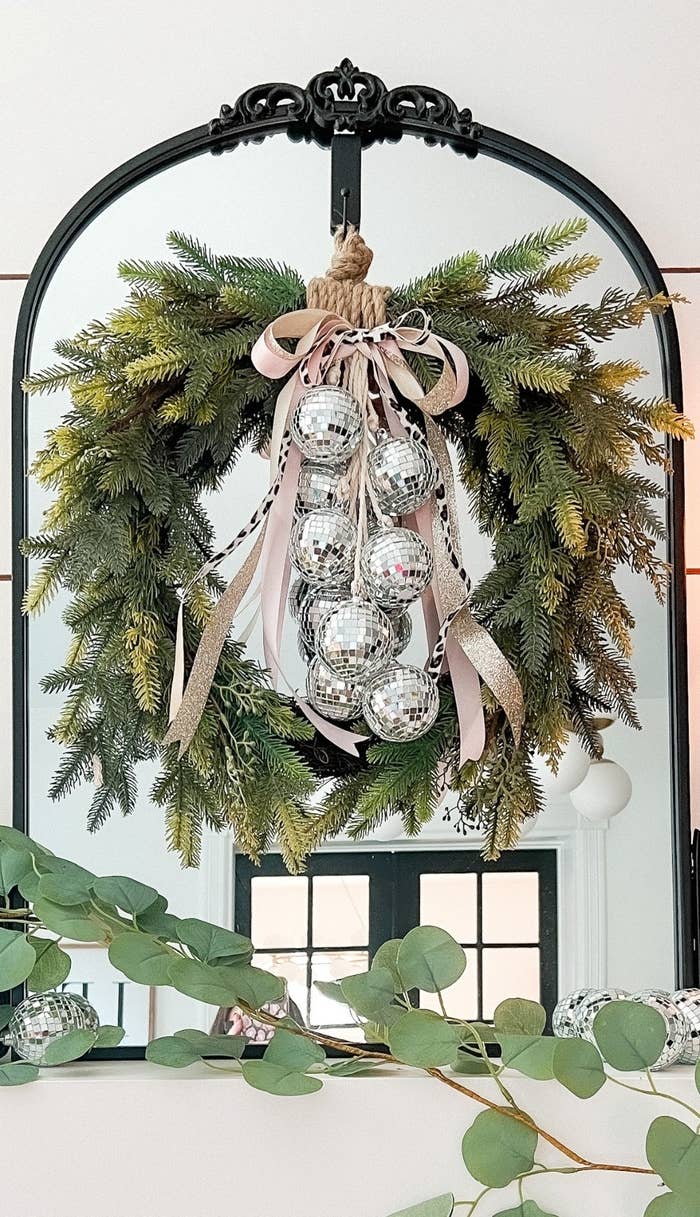 2.
Hang your favorite prints on beaded hangers.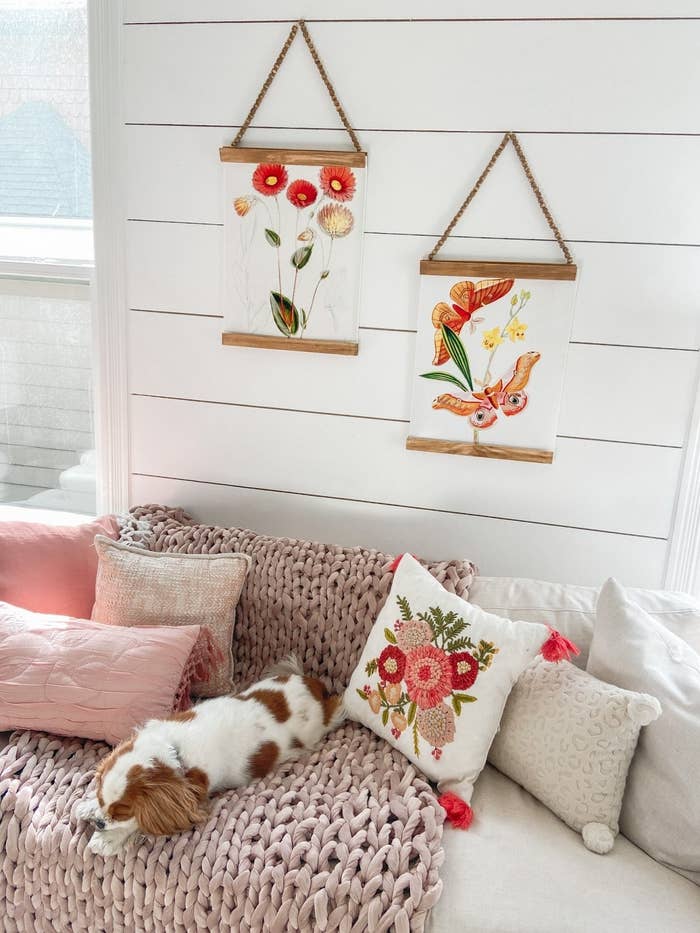 3.
Add some flower power to your decor with some tissue paper pom poms.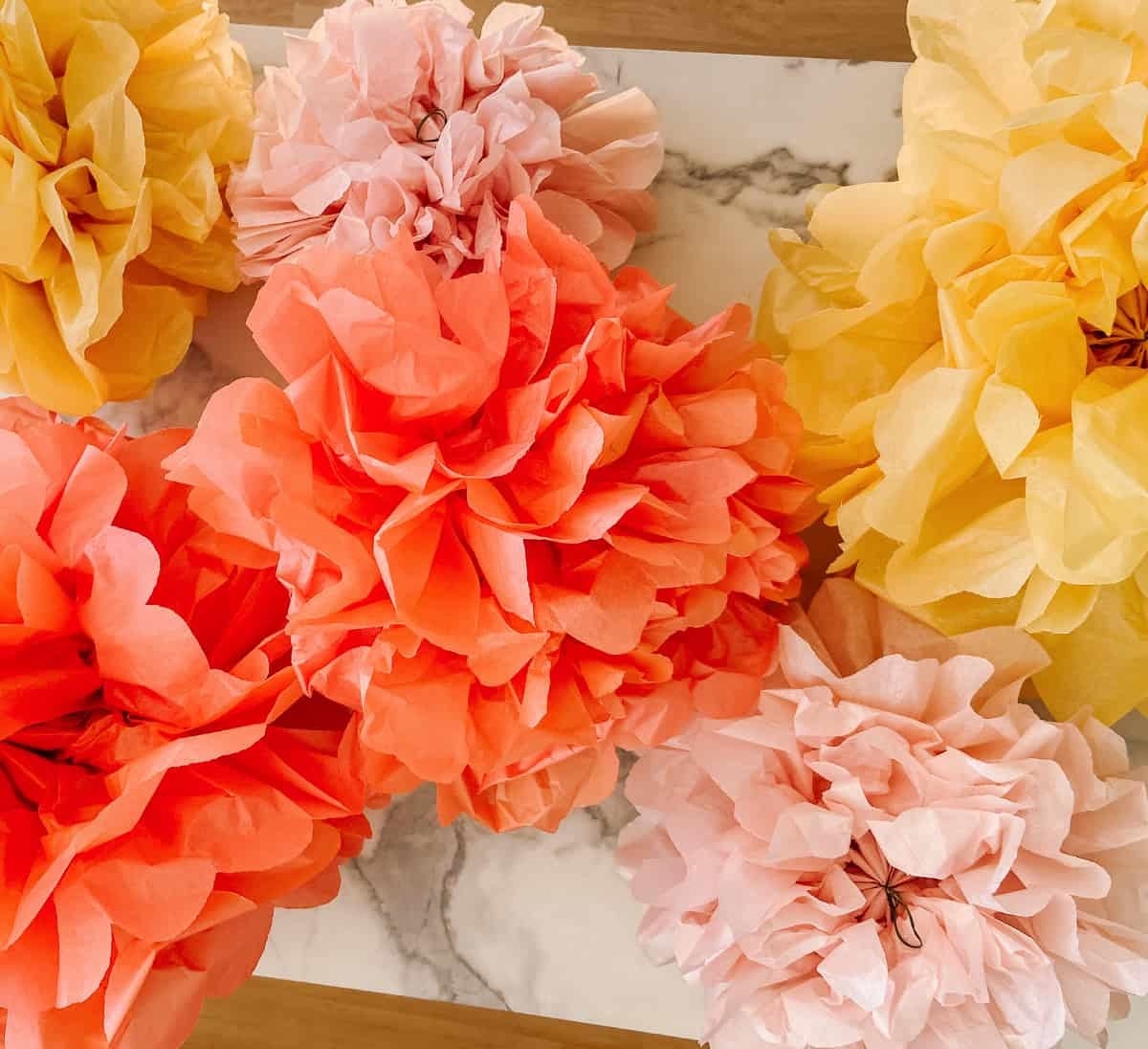 4.
Upcycle your juice bottles to create a glorious hanging herb garden.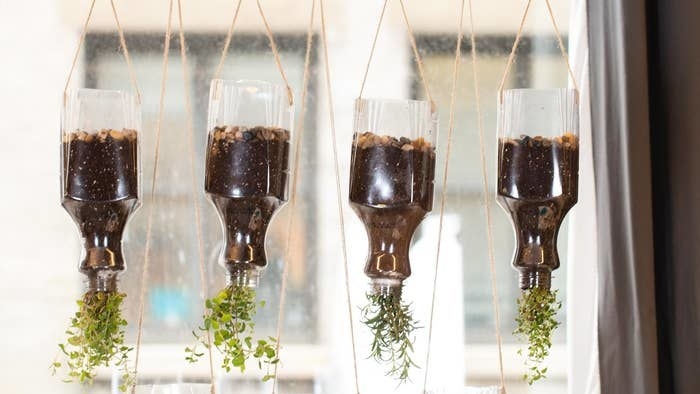 5.
Plan your schedule anywhere with a floating minimalist wall calendar.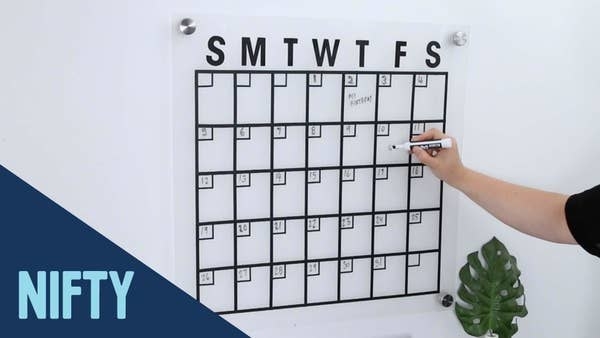 6.
Create the cutest, most colorful gift: marbled mugs.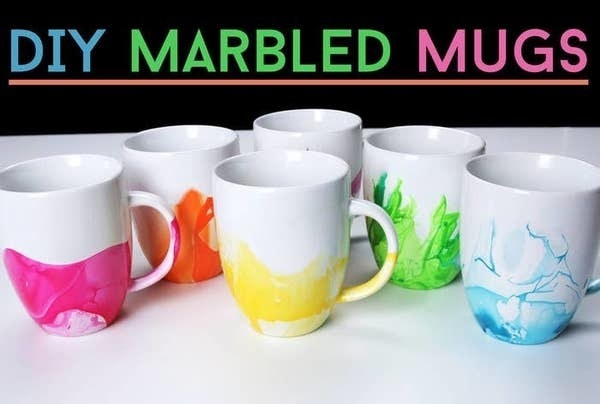 7.
Craft these festive fairy lanterns.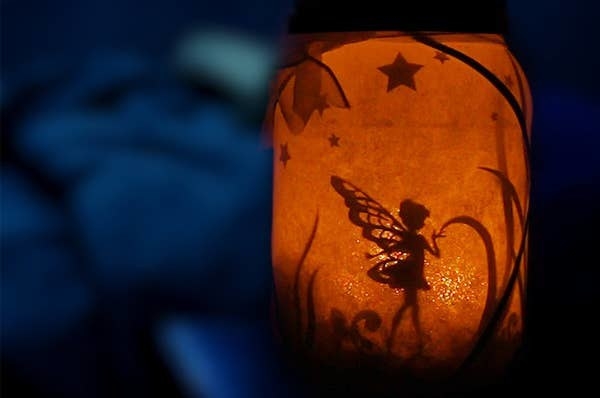 8.
Update all the tees in your wardrobe with summer cut-outs.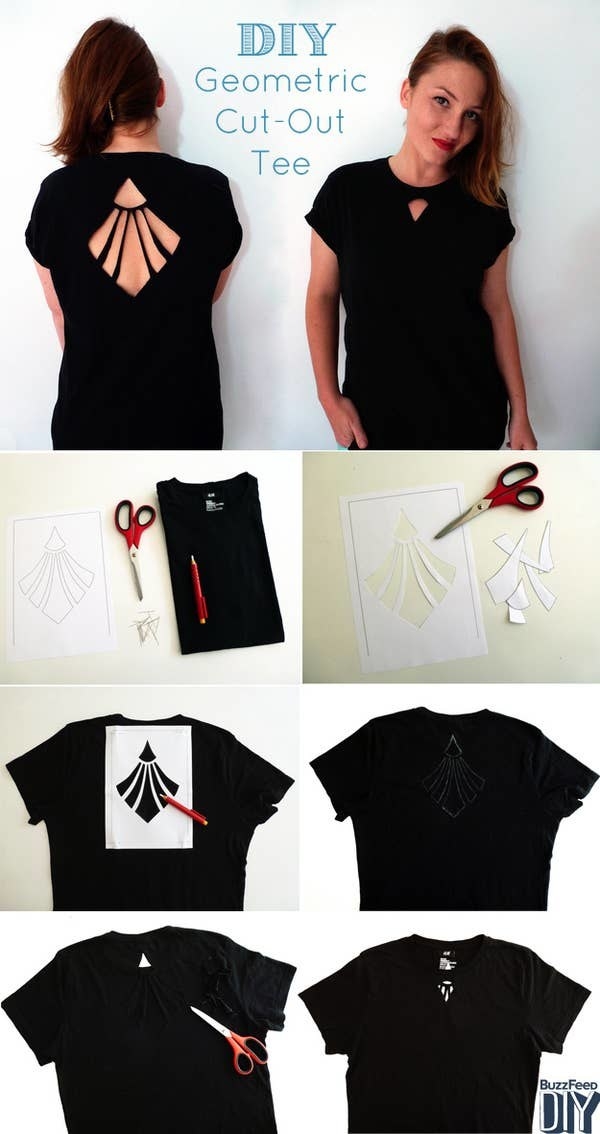 9.
Make cleaning easier by attaching a scrubber to your drill.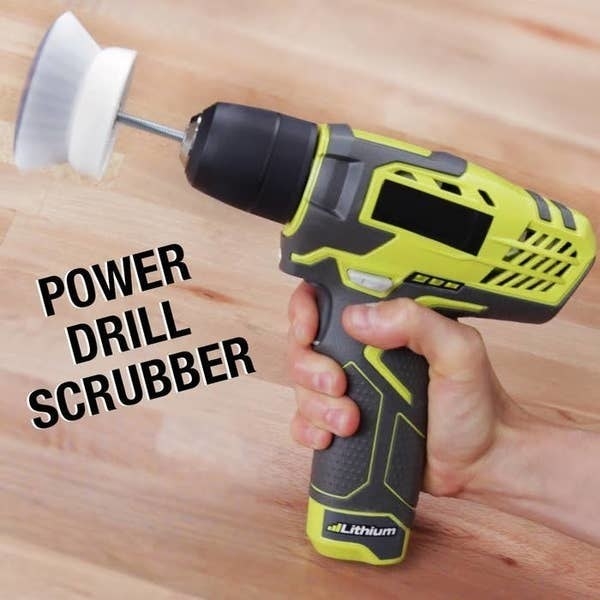 10.
Hide your router in a book.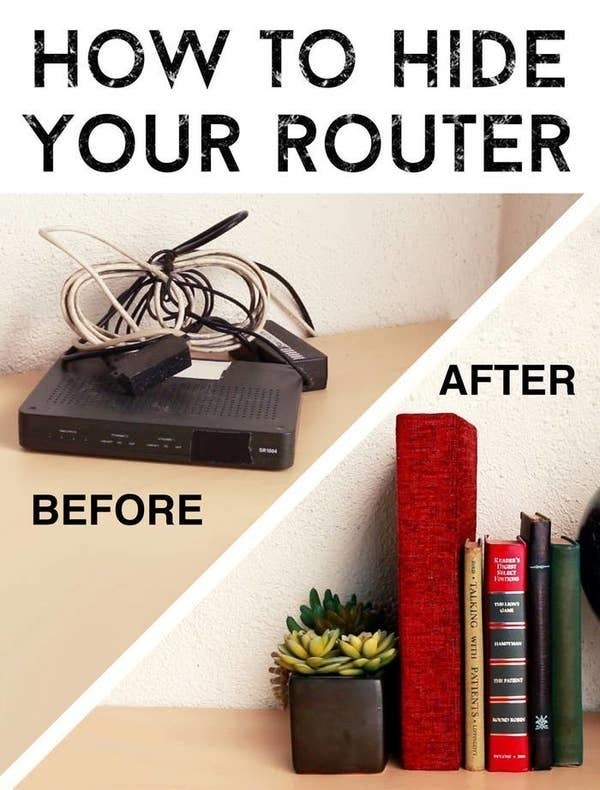 11.
Use straws and string to make these diamond-shaped decorations.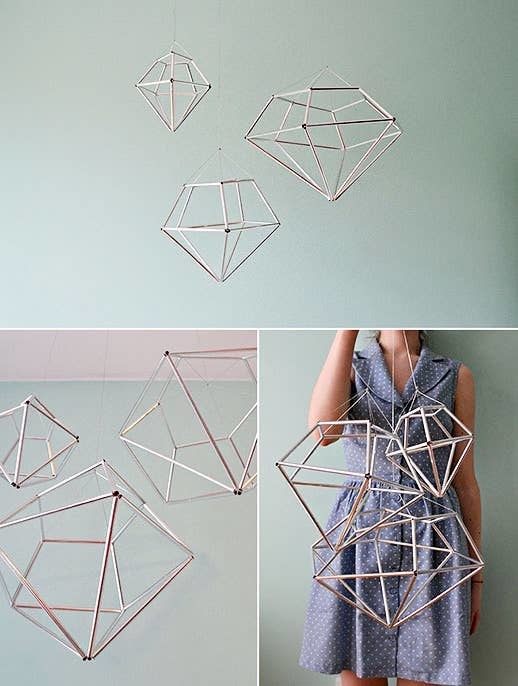 12.
Craft this adorable reed diffuser in minutes.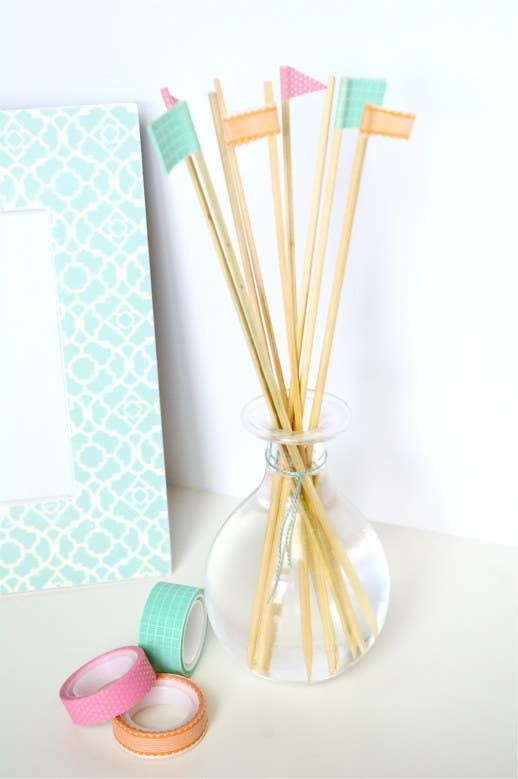 13.
Build your own no-drill window planter box.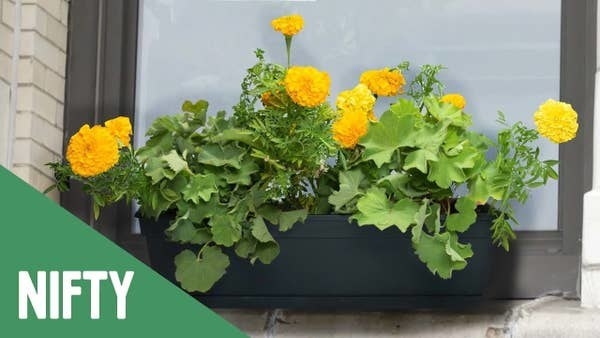 14.
Personalize these rope bracelets into any style.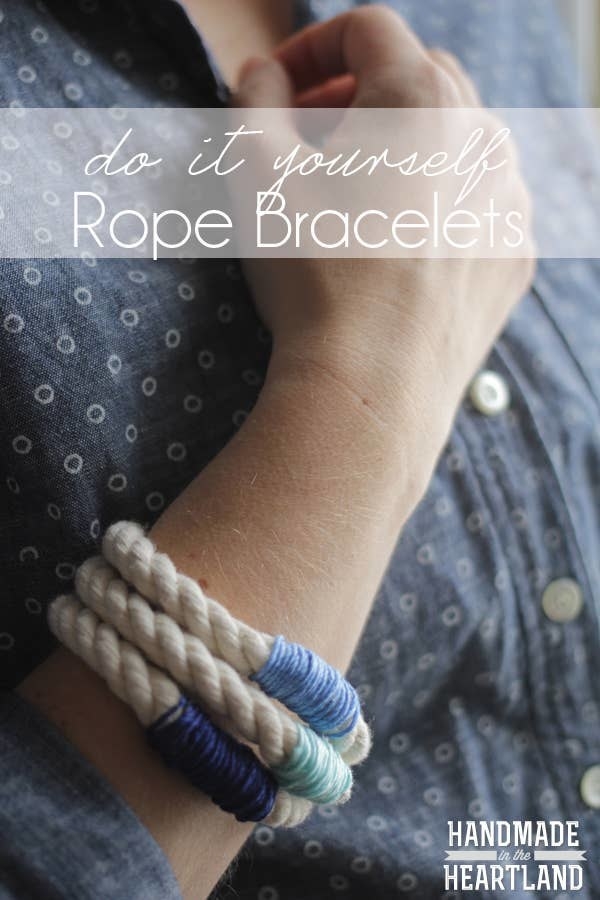 15.
Create the crown jewel of every party: tiny crown hats.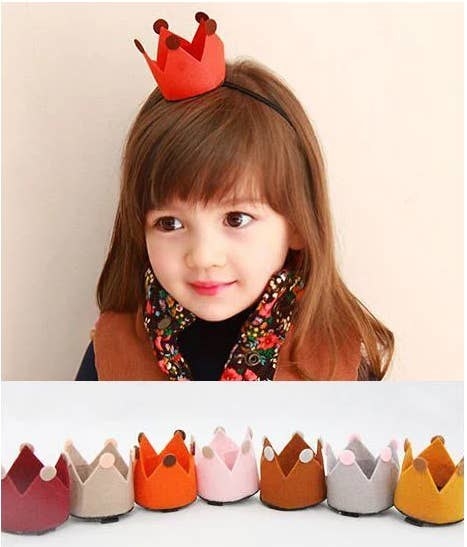 16.
Put down your soda bottle and start cutting: These cat plant pots are irresistible.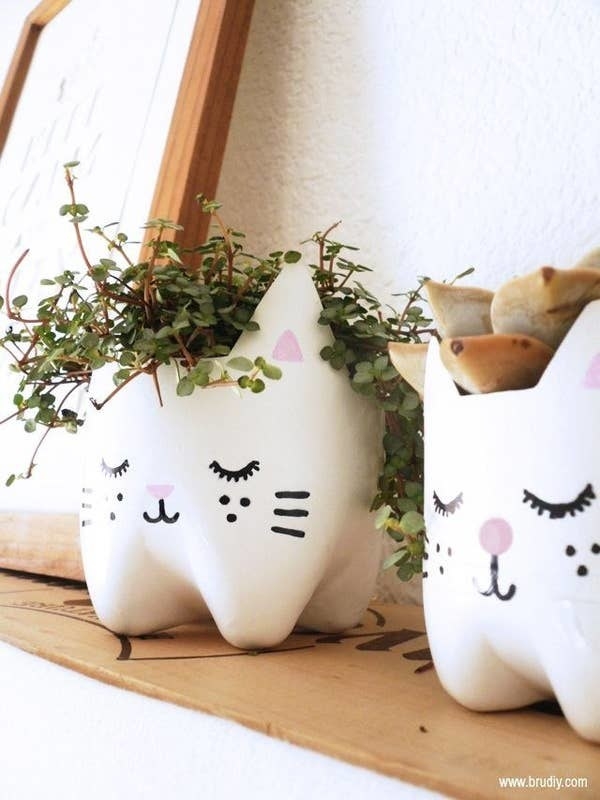 17.
Make (and eat) these decorated fruit macarons.
18.
Use these pom pom napkin rings for the most delightful dinner party ever.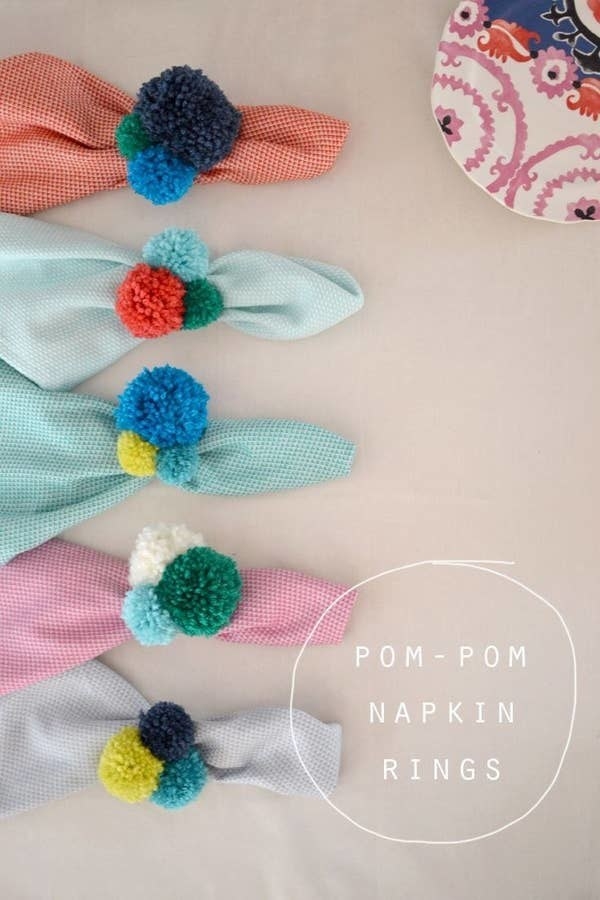 19.
Give your tiny plant friends the pineapple planter they deserve.

20.
These animal ear cake toppers will make any cake almost too cute to eat.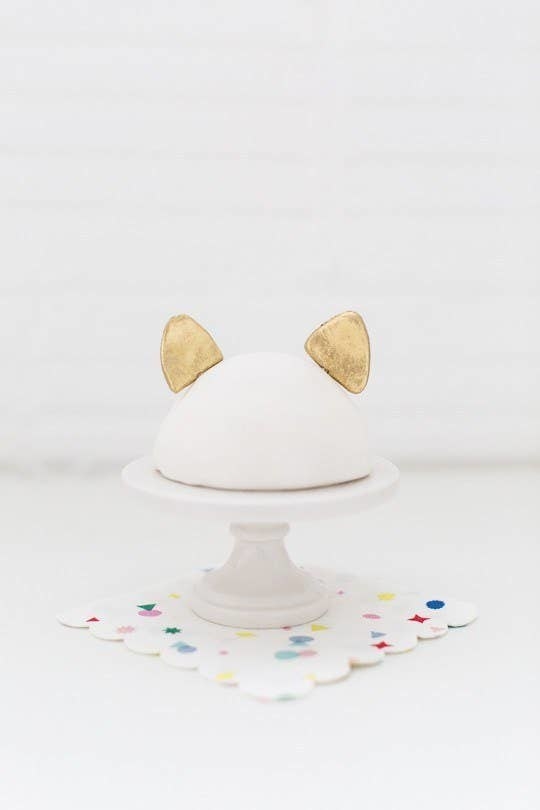 21.
Create this hanging wall decor that has been taunting you forever.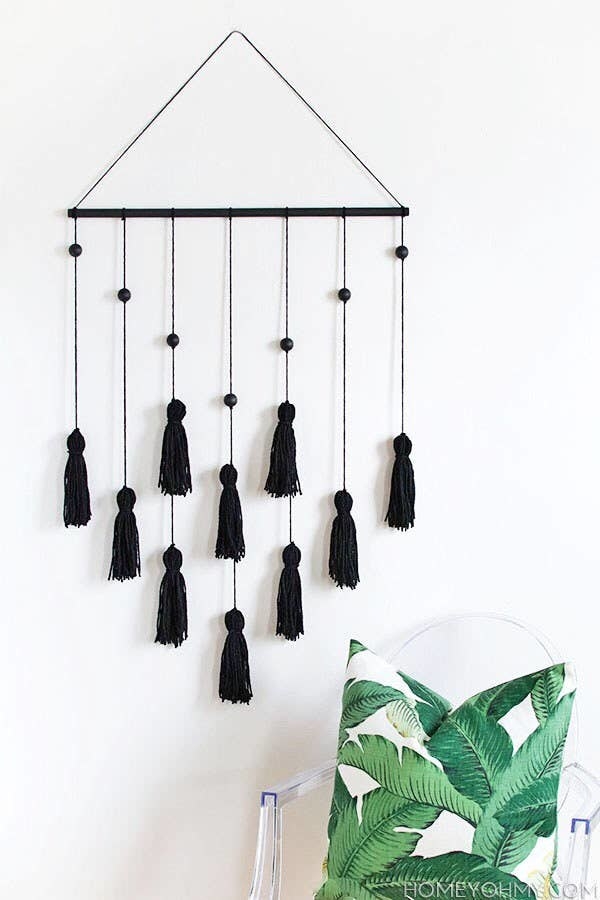 22.
This wrapping paper storage trick will ease your holiday season.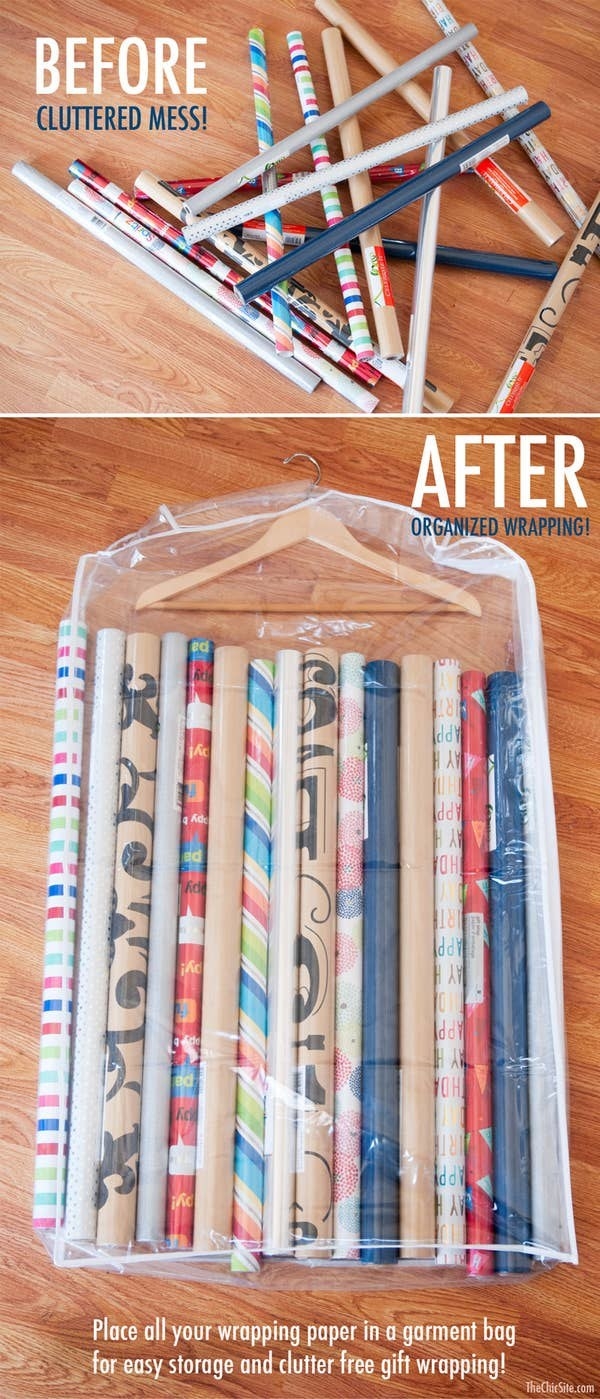 23.
Make this flat iron holder because you like living on the edge.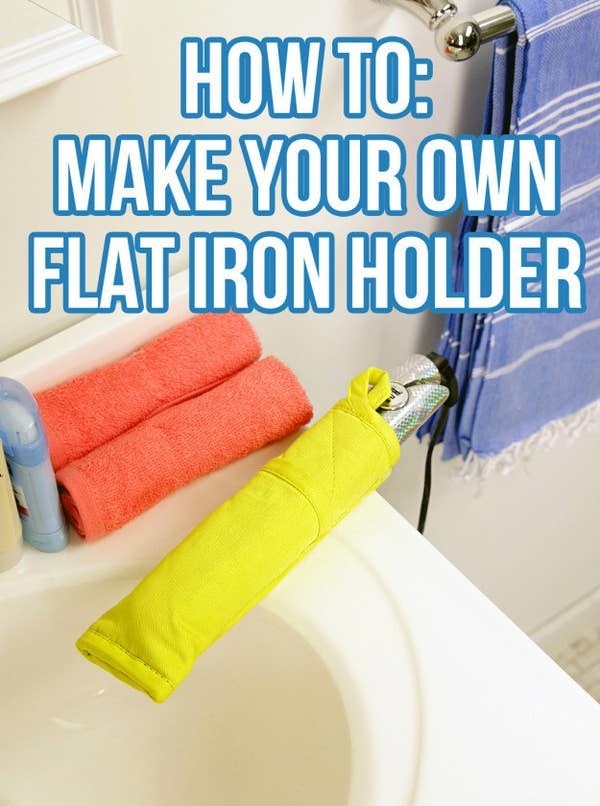 24.
Learn to make this fancy brunch decor that your guests won't be able to stop dreaming about.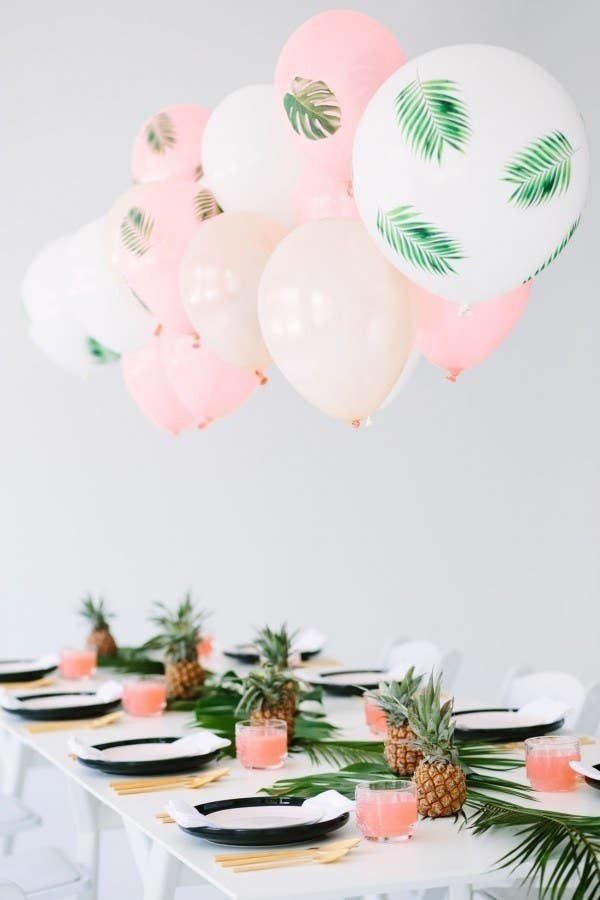 25.
Craft this thumbtack monogram to add to the monogrammed everything you own.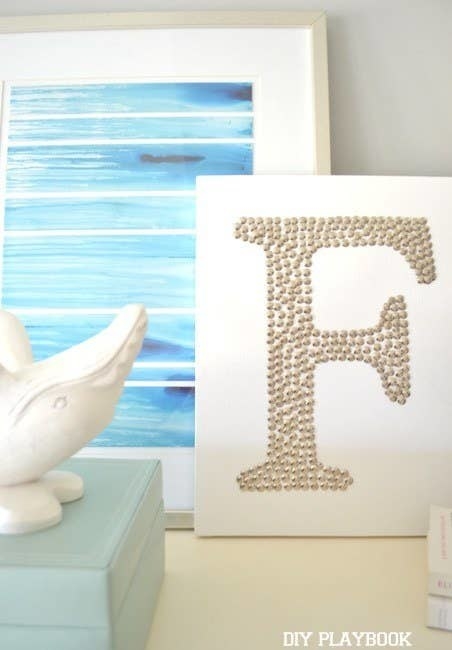 26.
Make this wine cork boot tray in anticipation of your next rainy day.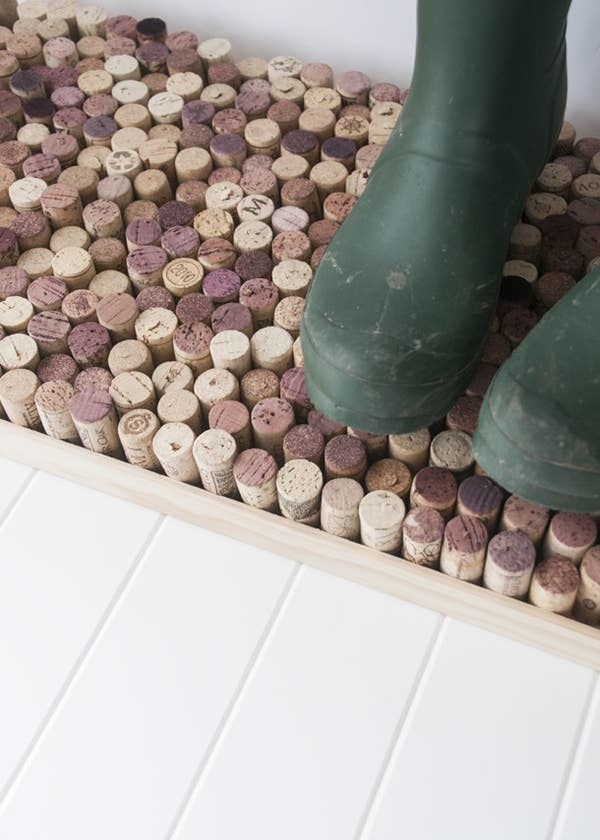 27.
Piece together these freakin' adorable balloons for the next kid's birthday party.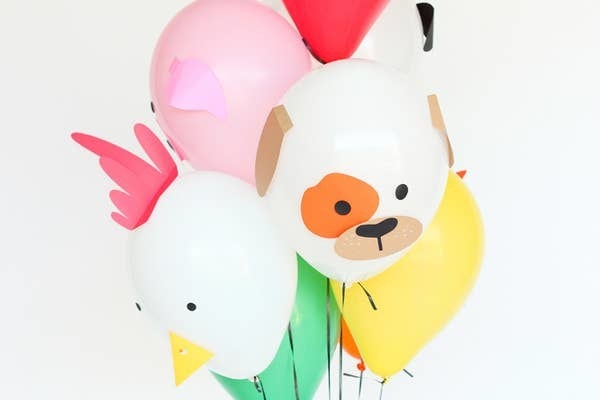 28.
Transform a mail tube into a giant pencil piggybank.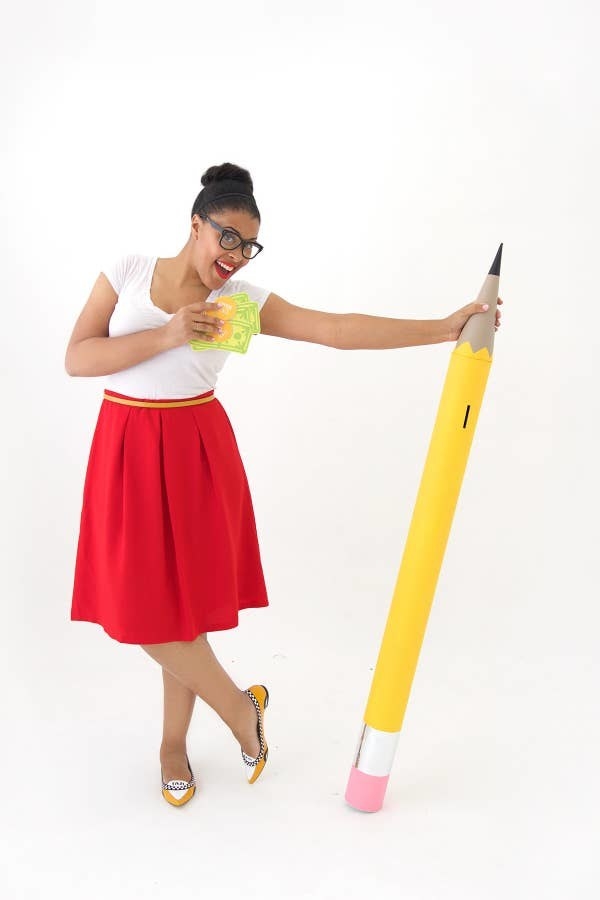 29.
String together a necklace using delicious-looking donut beads.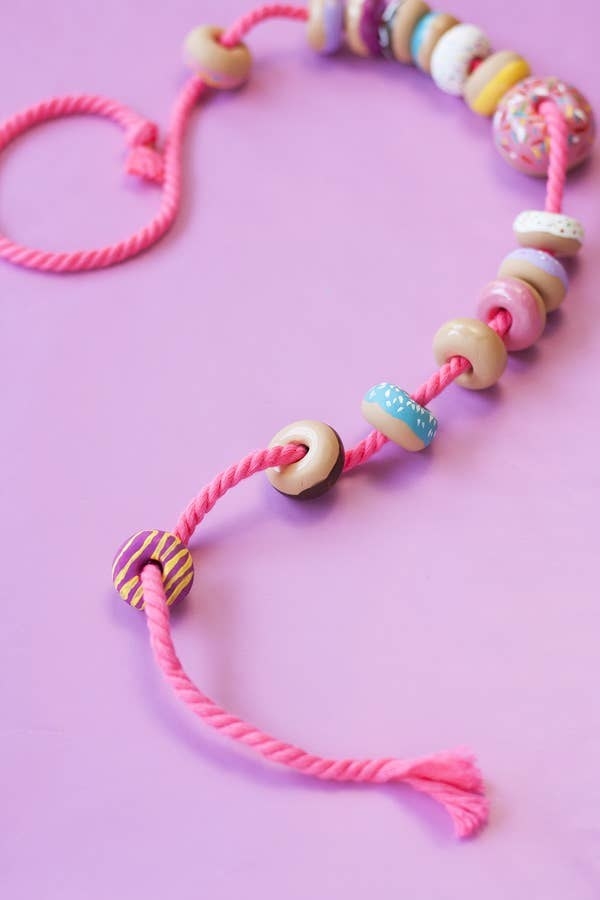 30.
Crochet a family of jellies to hang in an ocean-themed nursery.
31.
Cover boring plates with dreamy watercolor splotches.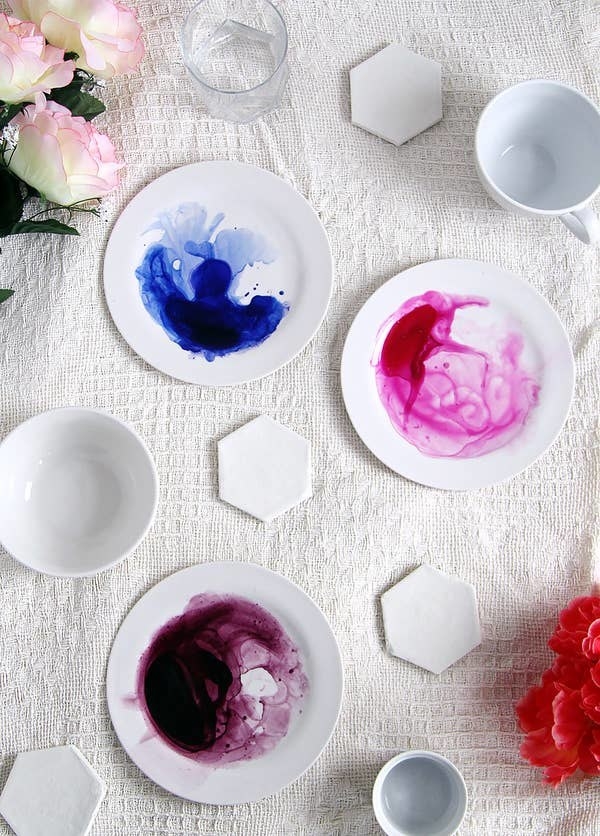 32.
Paint a pair of gemstone containers that'll help you organize your desk.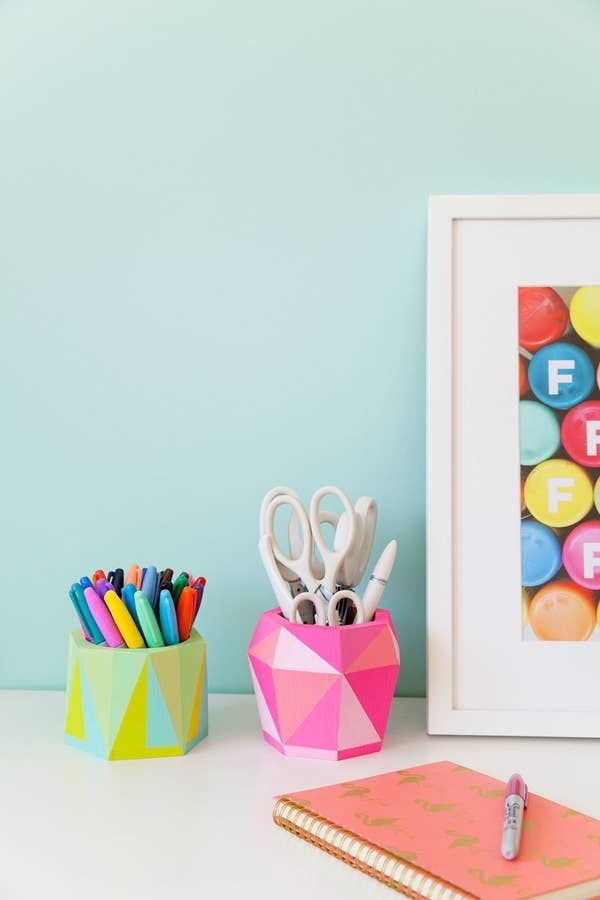 33.
Upgrade white pillow cases with song lyrics.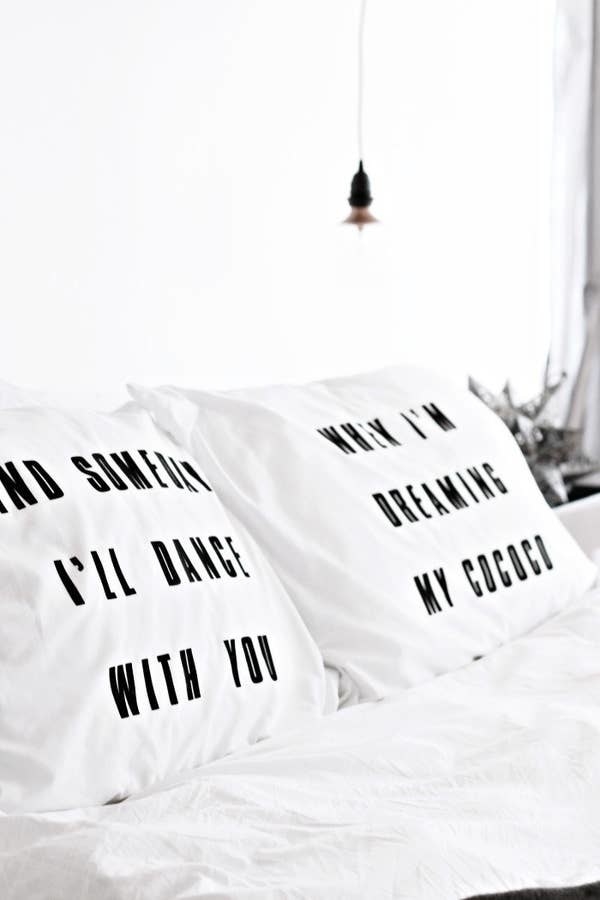 34.
Get out the glitter and make a shimmery ring for every finger.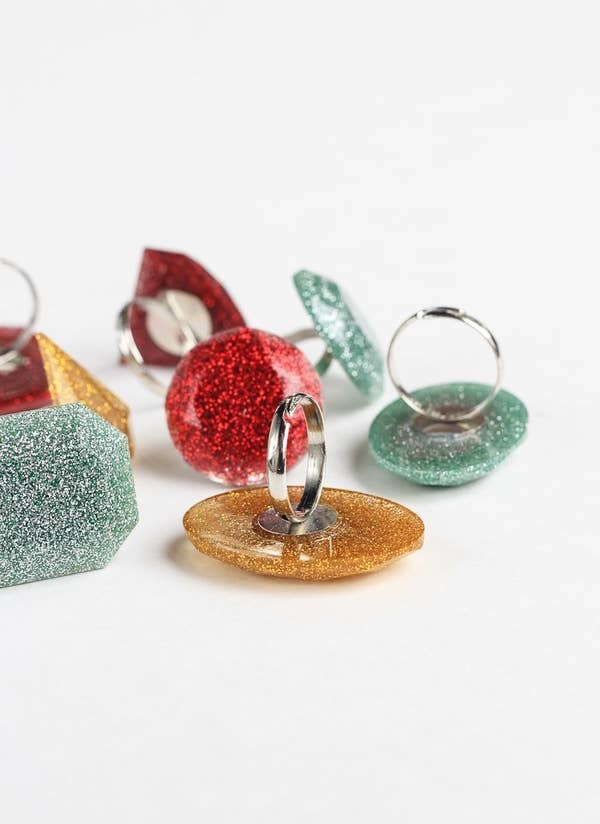 35.
Turn a ~pretty~ cool Ikea lamp into a *SUPER* cool concrete one.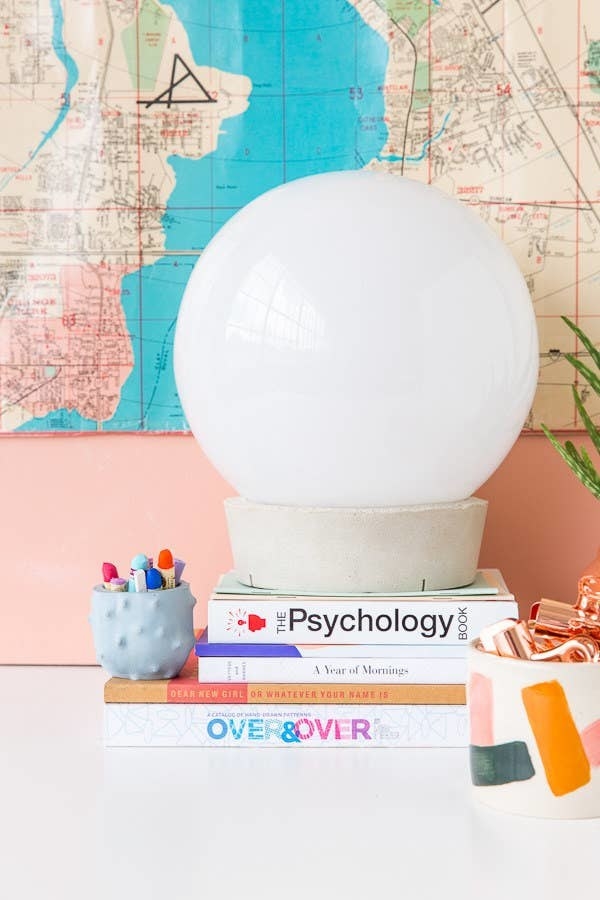 36.
Hold up your vintage brass pineapple collection on a few fruity shelves.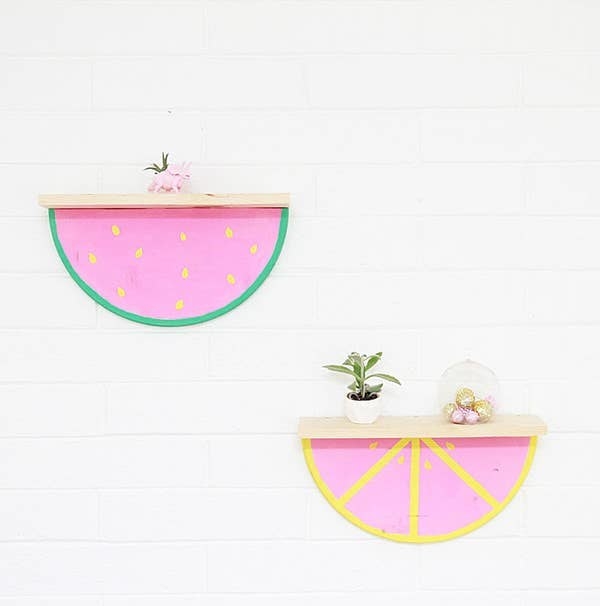 37.
Inject some greenery into your decorating scheme in a novel way — mount it on your walls!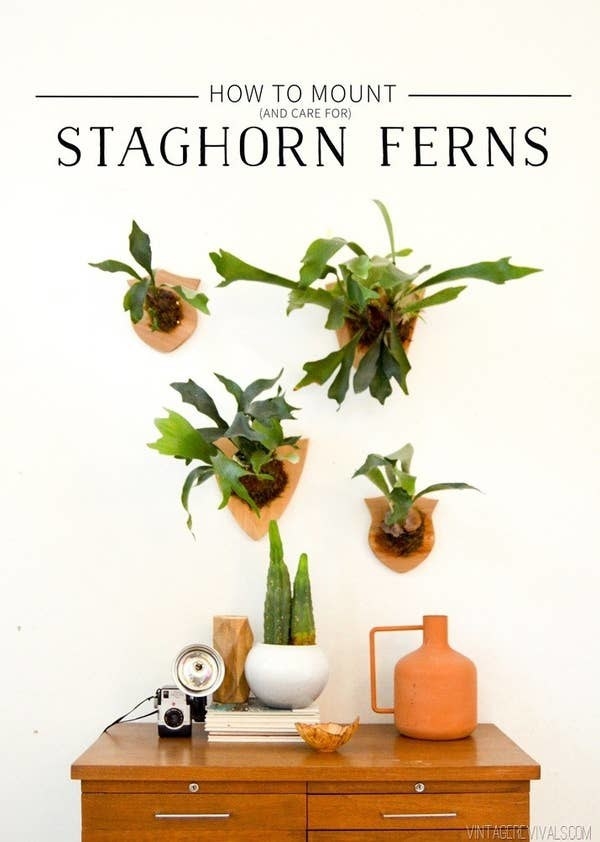 38.
Make a fried egg pouch to store your brunch money in.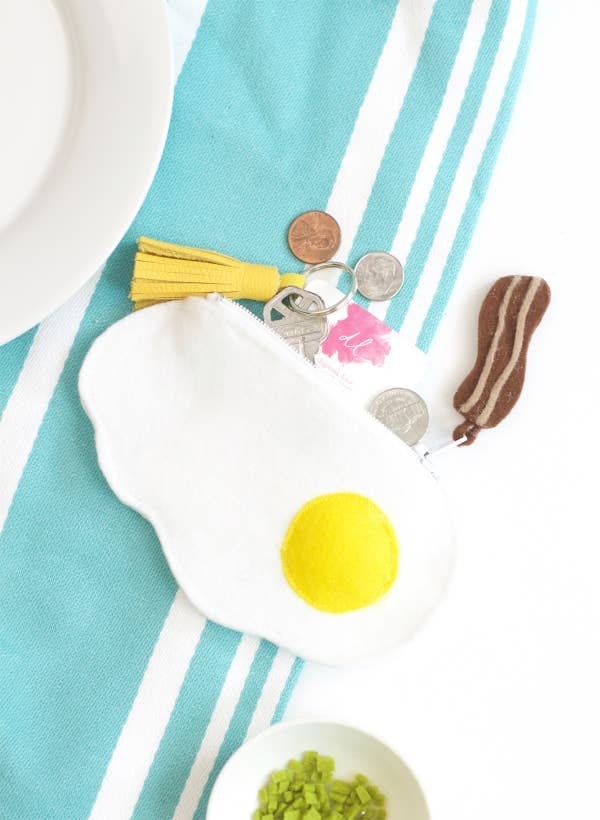 39.
Make this minimalist prism necklace with bugle beads.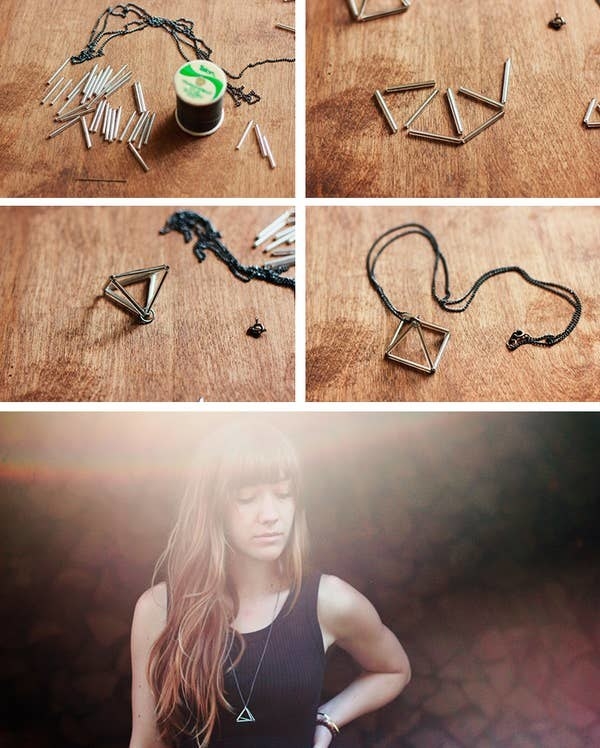 40.
These animal pom-poms would make amazing fuzzy Christmas ornaments for the twee-est tree in all the land.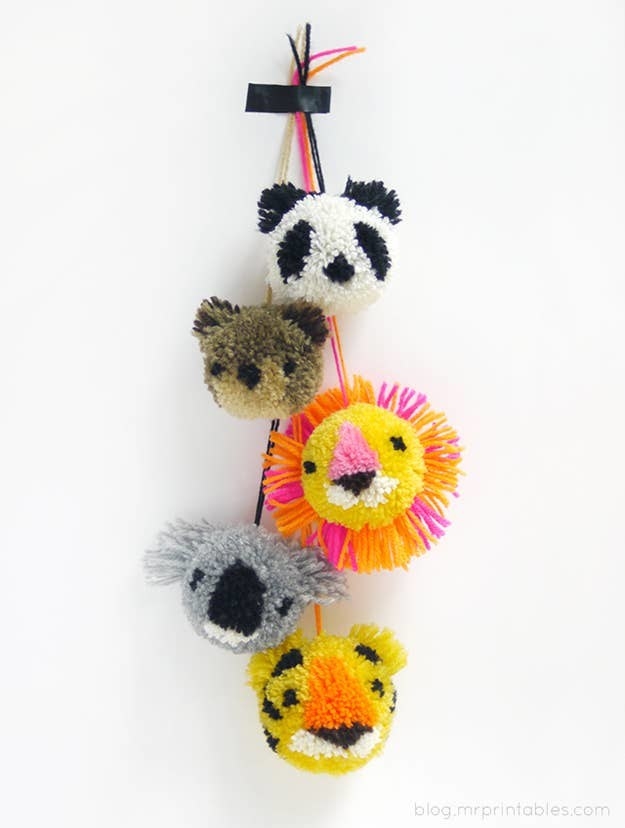 41.
Make a layer cake to display your pin collection on.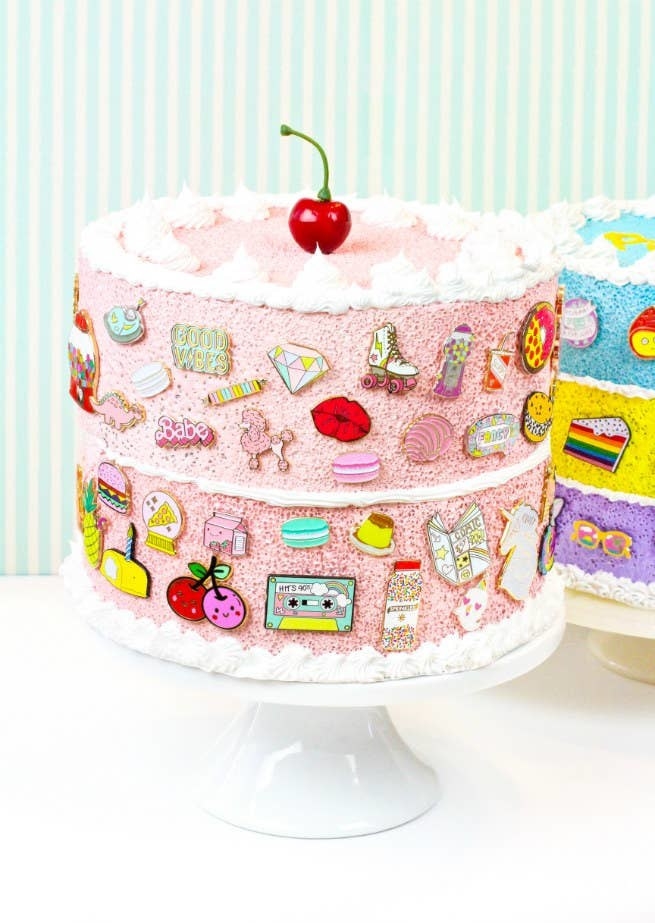 42.
Make a Wes Anderson version of Guess Who to play with a movie lover in your life.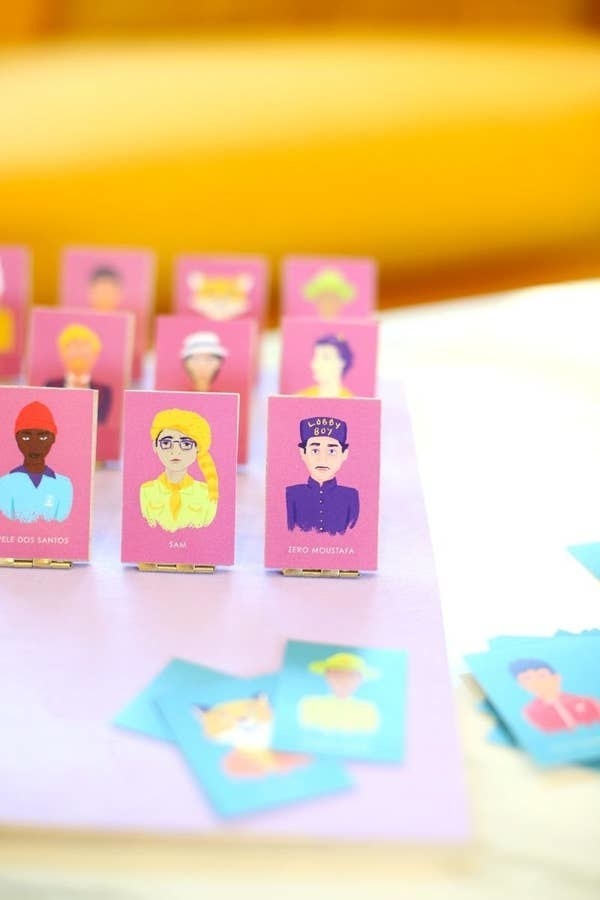 43.
Transform socks into a cacti garden that'll never die.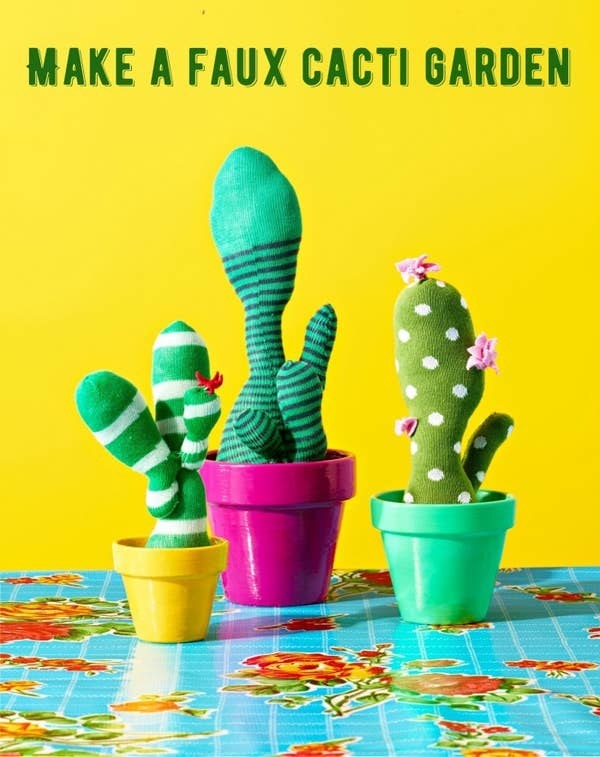 44.
Festoon your room with a paper paintbrush garland.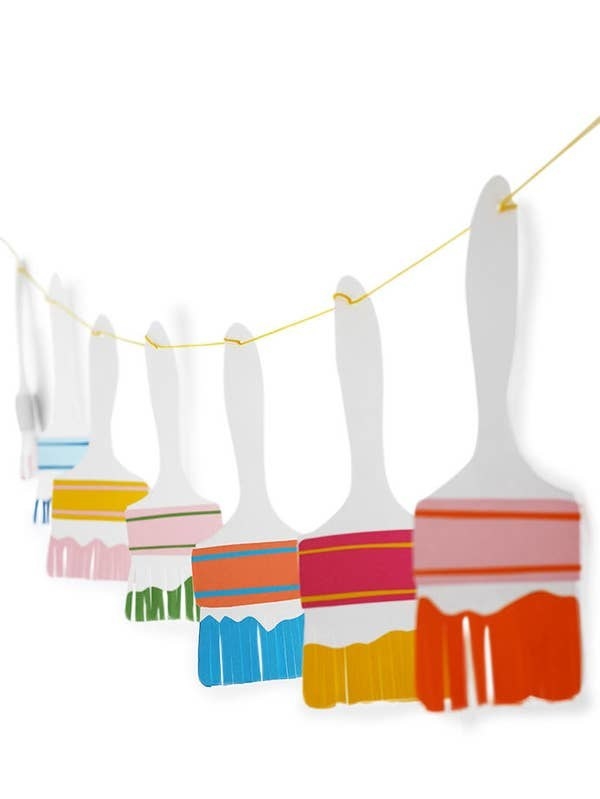 45.
Give your bobby pins a home in a decorated pill bottle.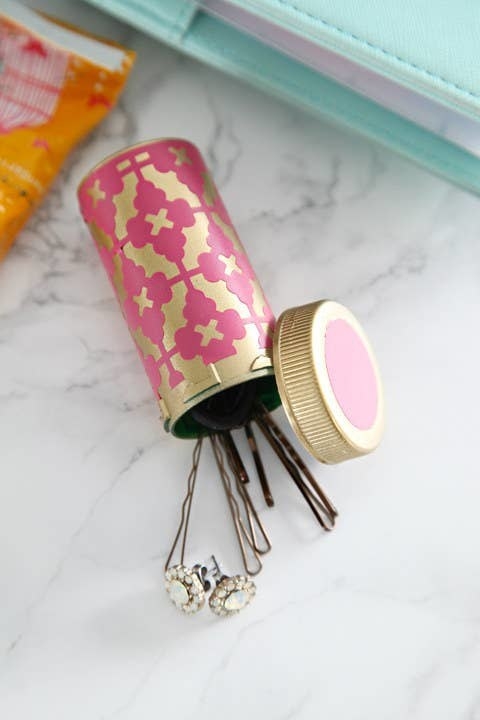 46.
Tuck away your phone in this DIY printed pouch — it will never go missing again.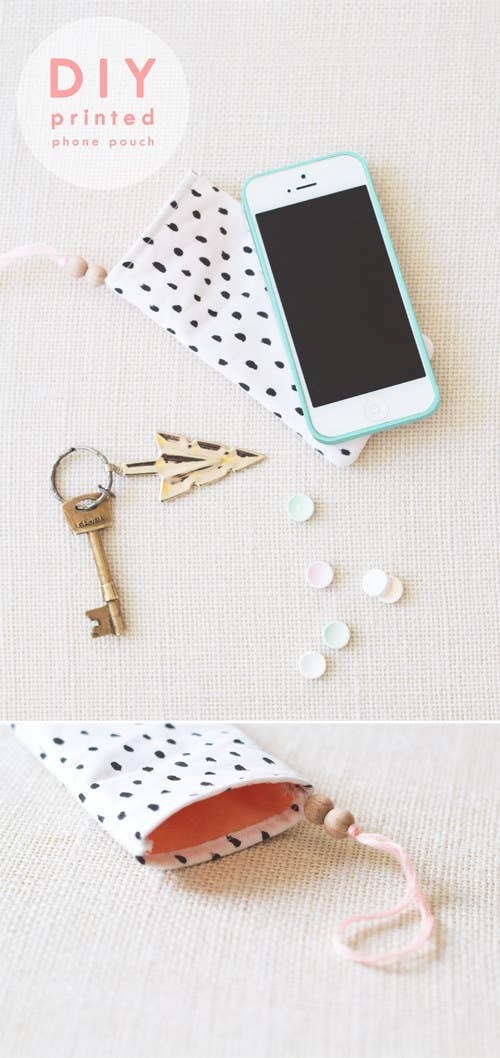 47.
Throw together this sunglasses case so you know exactly where to put your favorite pair.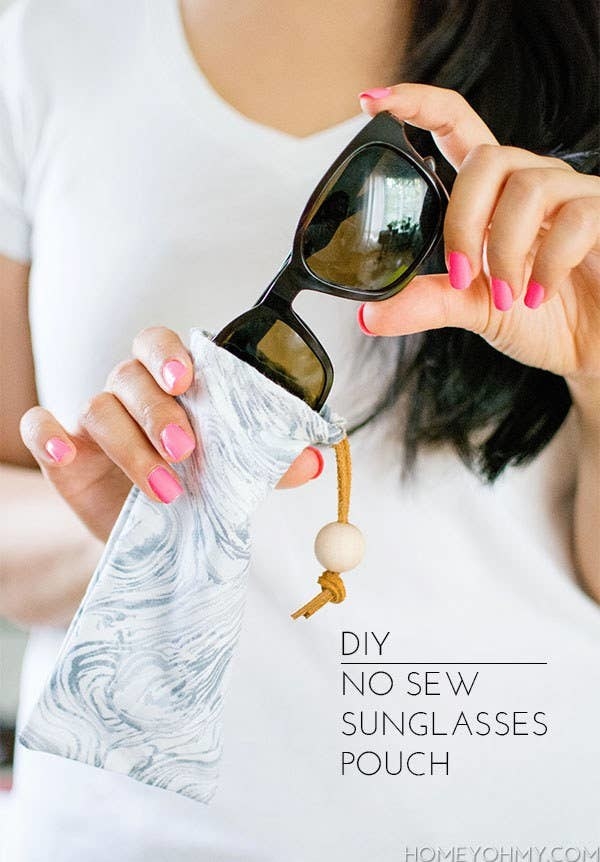 48.
Keep track of your keys with some colored yarn.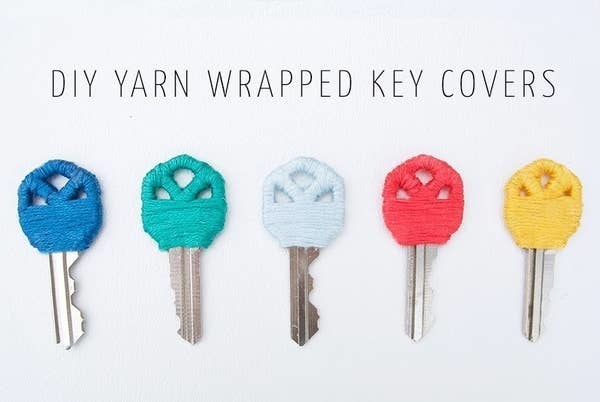 49.
Personalize your charger with colored tape and a DIY cord clip.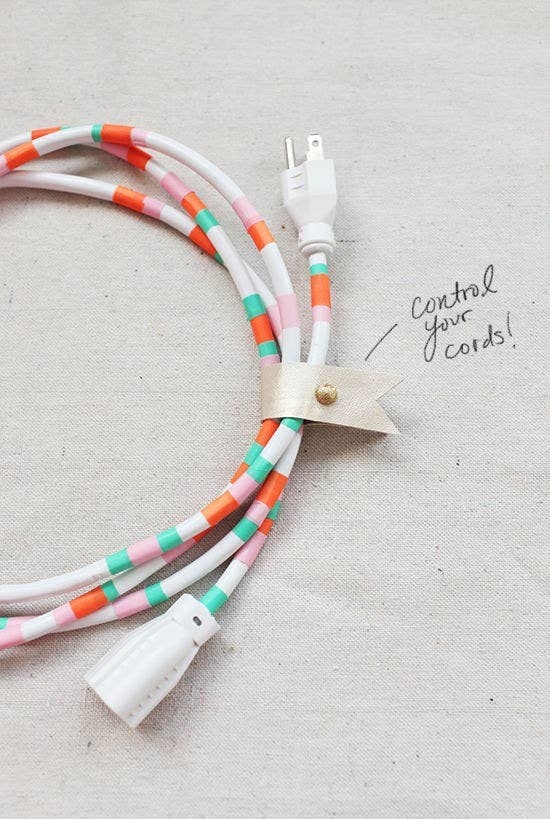 50.
Bookend your collection with pink gilded rocks.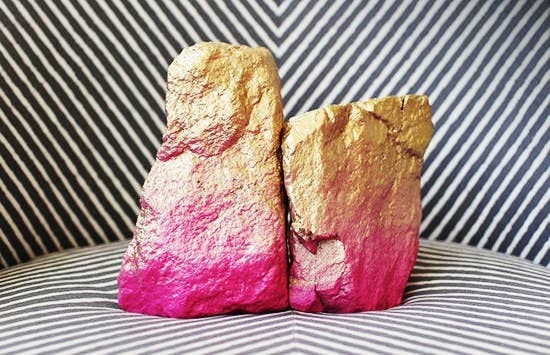 51.
Make a maxi skirt and dye it.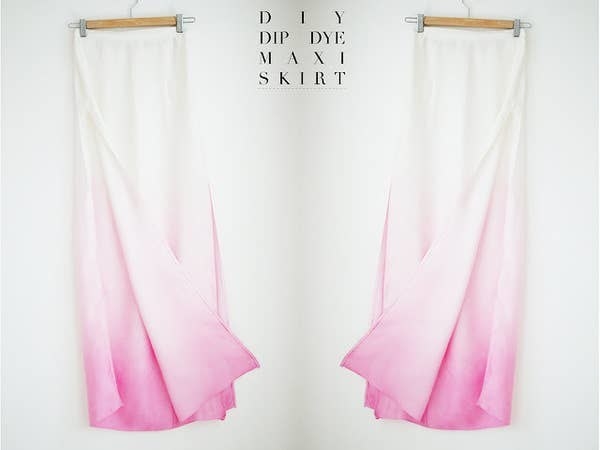 52.
Cut card stock into strips and top with a yarn tassel to make a custom bookmark.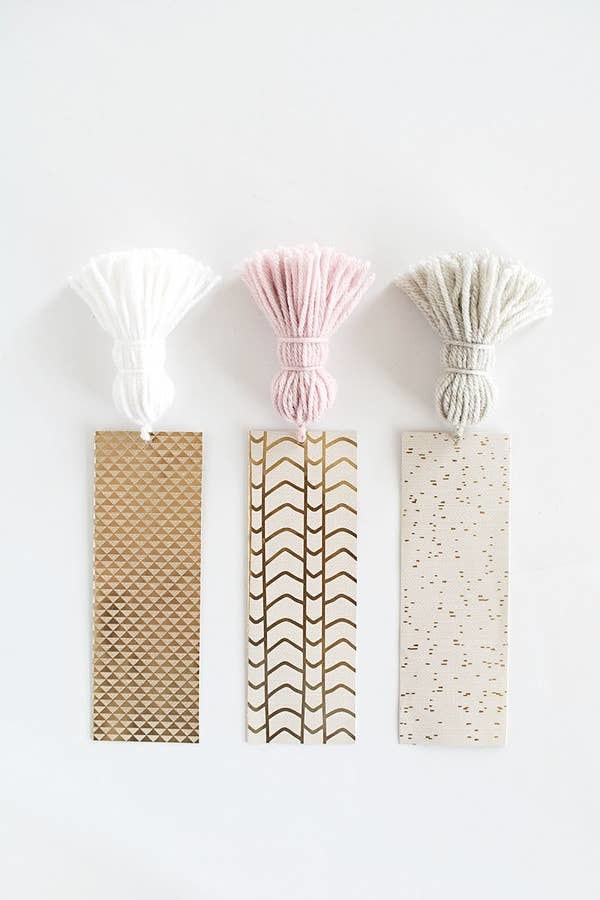 53.
Personalize your mug with cute little dots.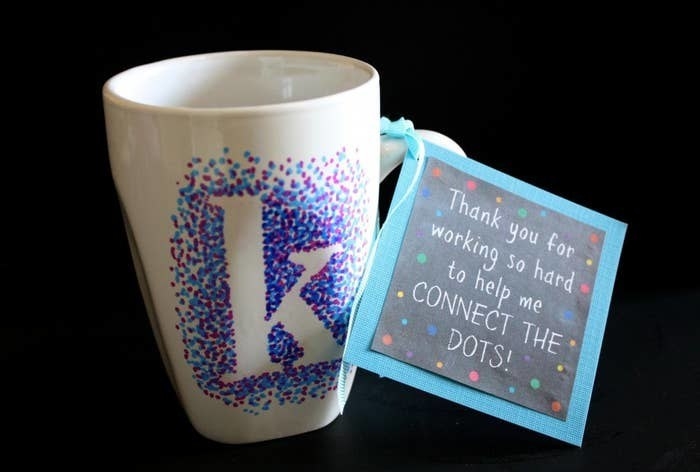 54.
Add a splash of color to your firepit.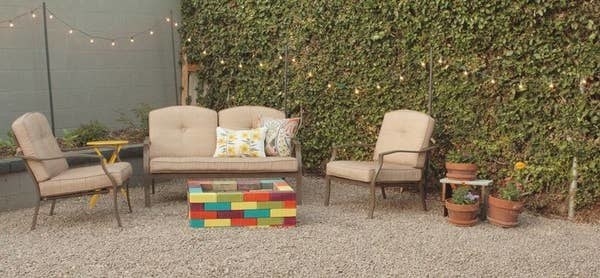 55.
Spruce up your keys with some nail polish.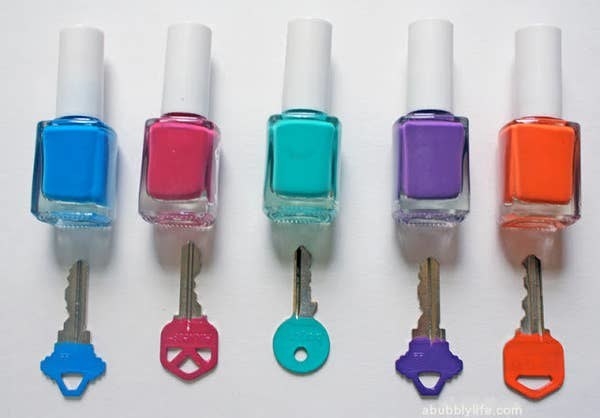 56.
Turn a few mason jars into a cottage-ready organizer.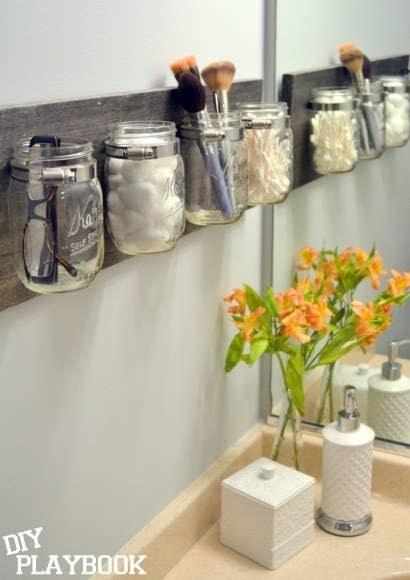 57.
Have a place to hang all those wet towels with this awesome PVC towel rack.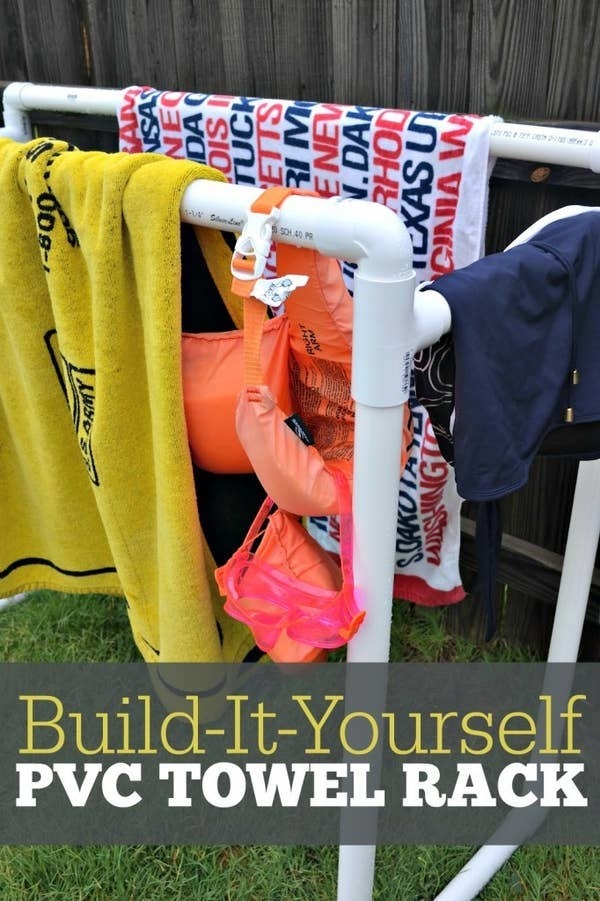 58.
Or, if PVC isn't your thing, make this funky door towel hanger.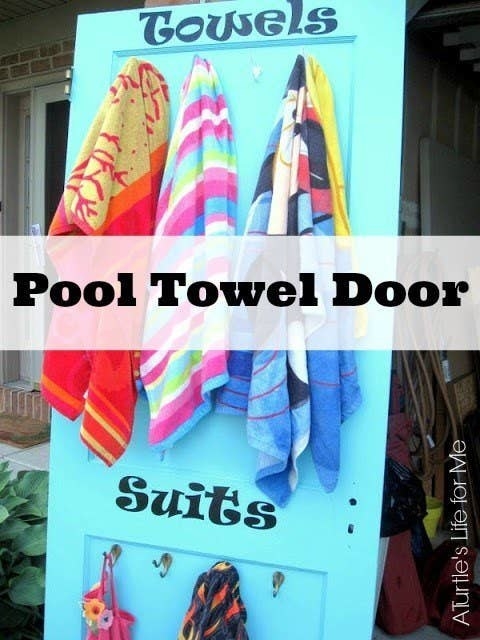 59.
Bring the outdoors inside with these lovely birch candle holders.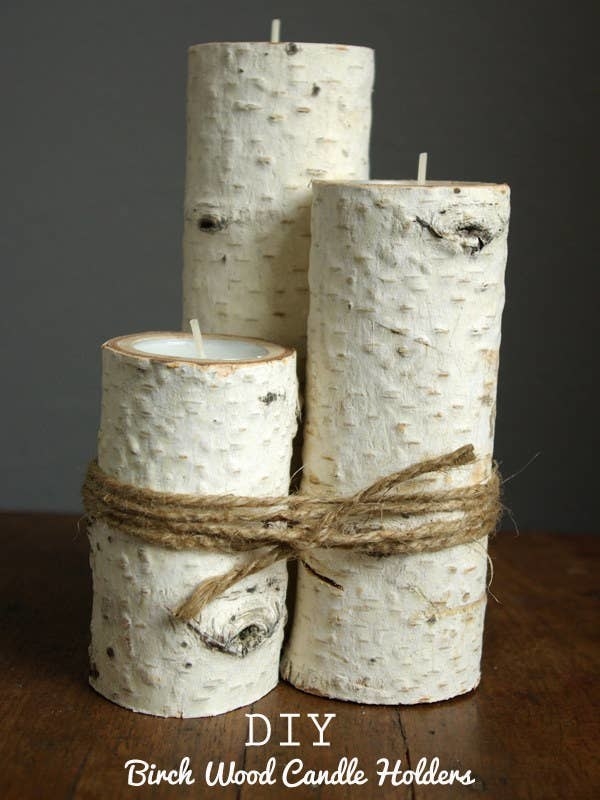 60.
Reuse pallet wood to create the perfect cottage accent wall.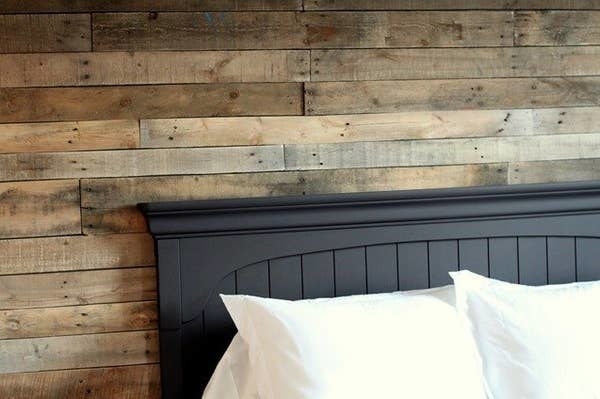 This article contains content from Peggy Wang, Emily Shwake, Mallory McInnis, Natalie Brown, Ashley McGetrick, Kirsten King, and Cyla Panin. It was compiled by Kelly Rissman.