That sound you just heard? Oh, it's just the sound of everyone fiiinally busting out their favorite holiday decorations.
1.
Crochet your own ornaments.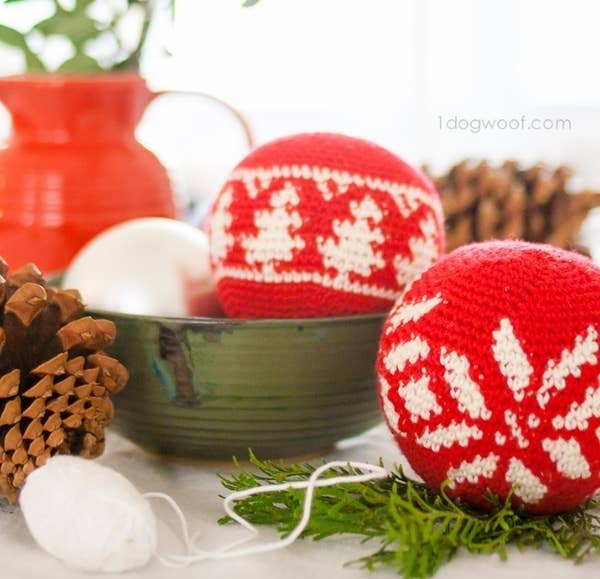 2.
Turn old glass bottles into festive candleholders.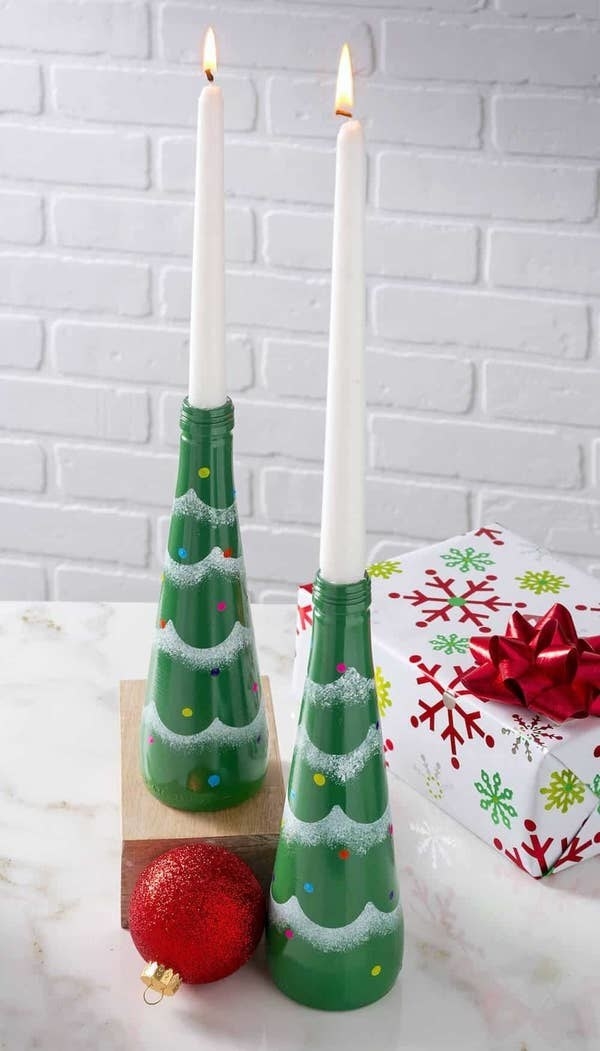 3.
Spray-paint your tree an aesthetically pleasing color.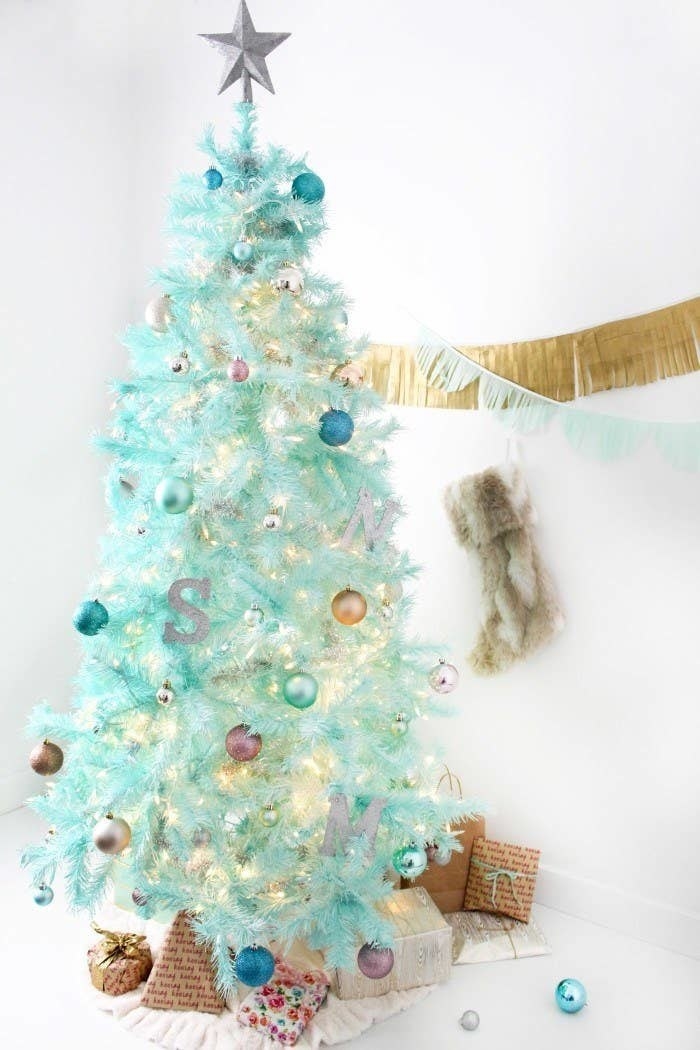 4.
Repurpose Scrabble tiles.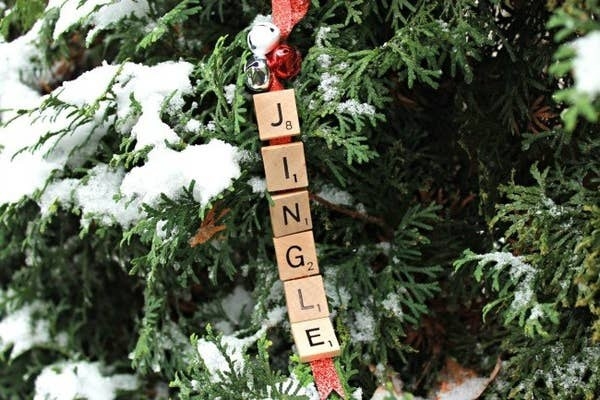 6.
Make your own angel tree topper with recycled materials.
7.
Decorate a wreath in rainbow colors.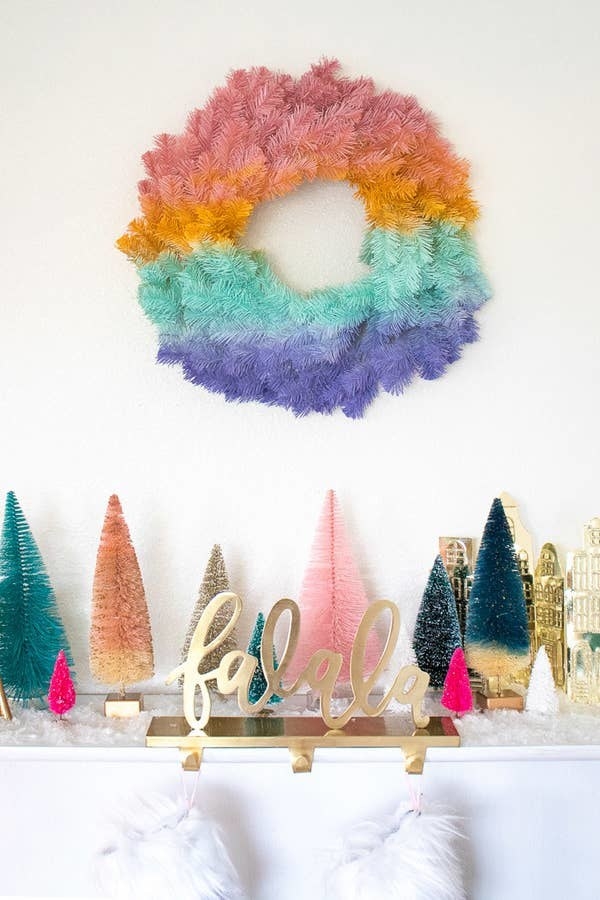 8.
Build an Advent calendar with candy canes.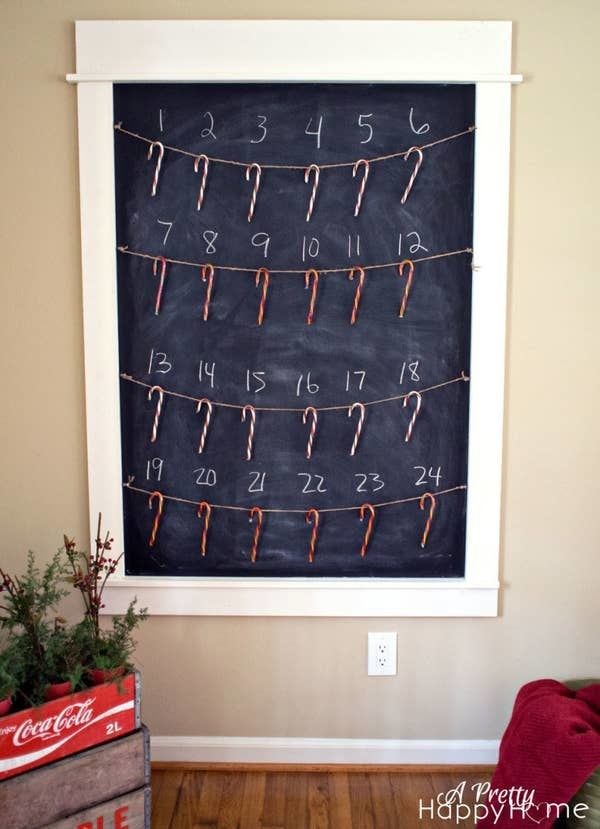 9.
Create your very own colorful crackers.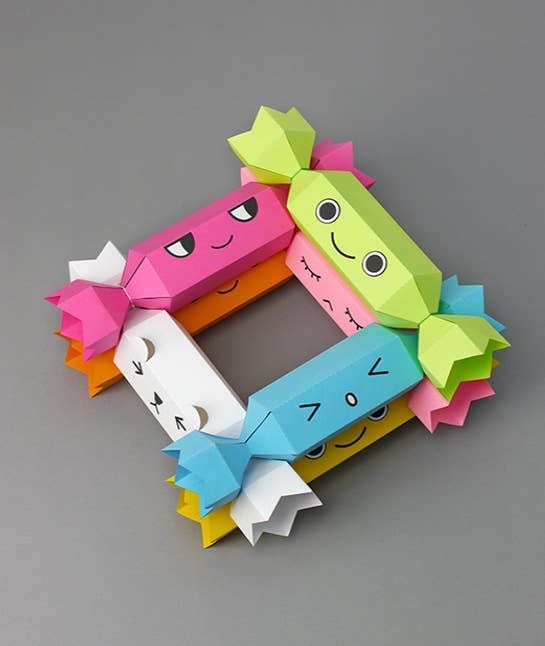 10.
Make a pretty paper garland.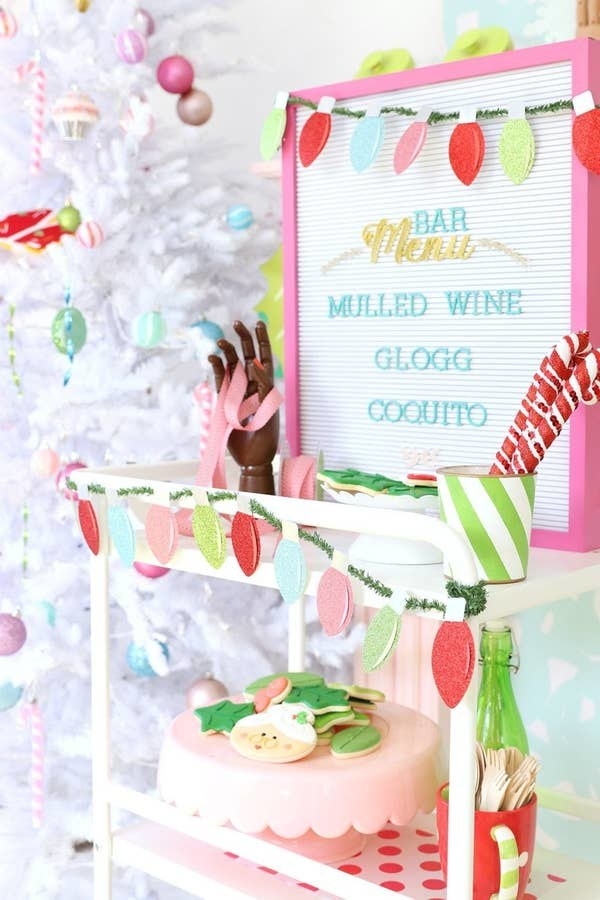 11.
Create a unique "tree" with fairy lights.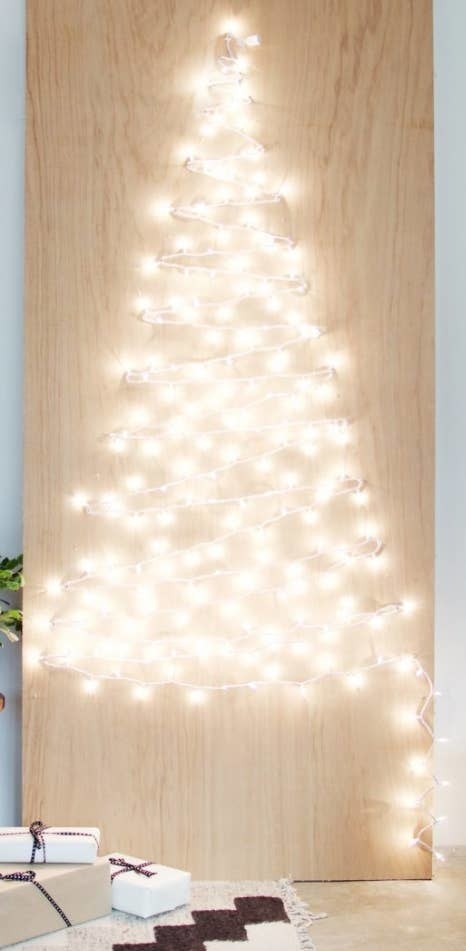 12.
Bake sugar-cookie decorations.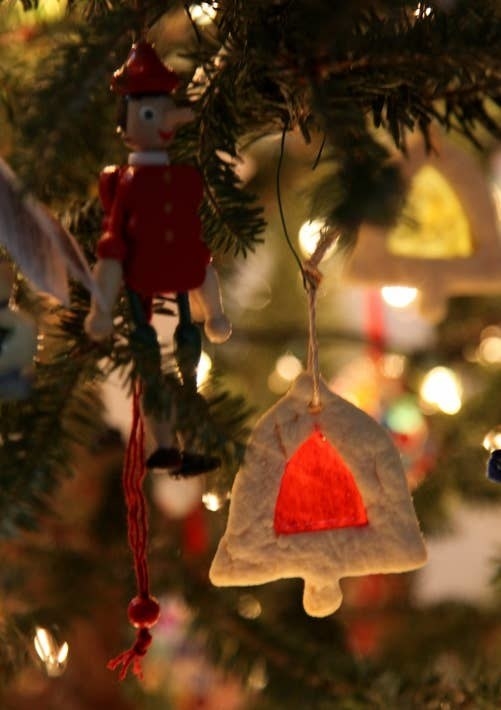 13.
Make this boho yarn tassel tree.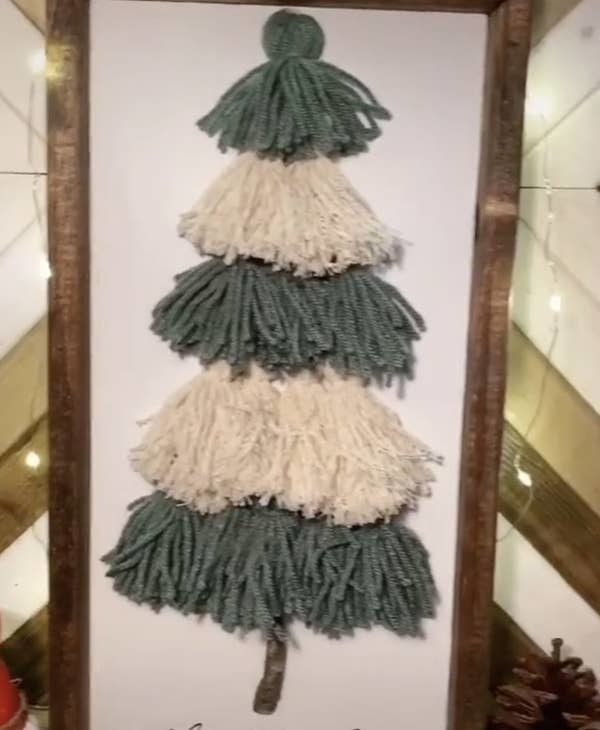 14.
String together a sweet vintage-style banner.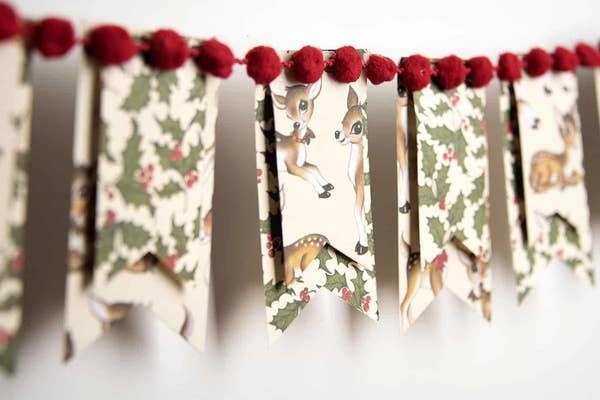 15.
Decorate a grapevine wreath with white glittery acorns.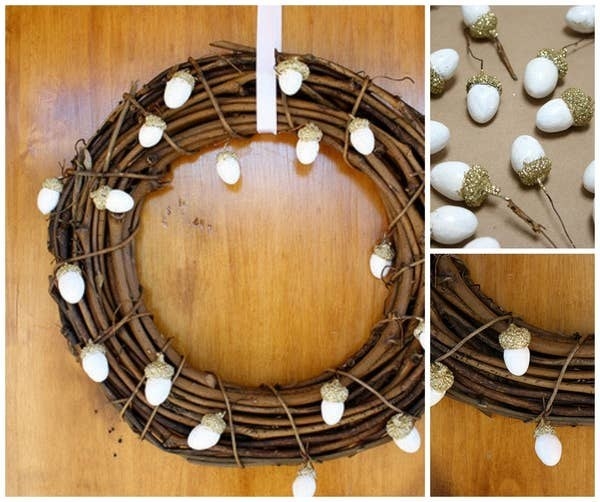 16.
Make these adorable light-up snowman ornaments from things in your own house.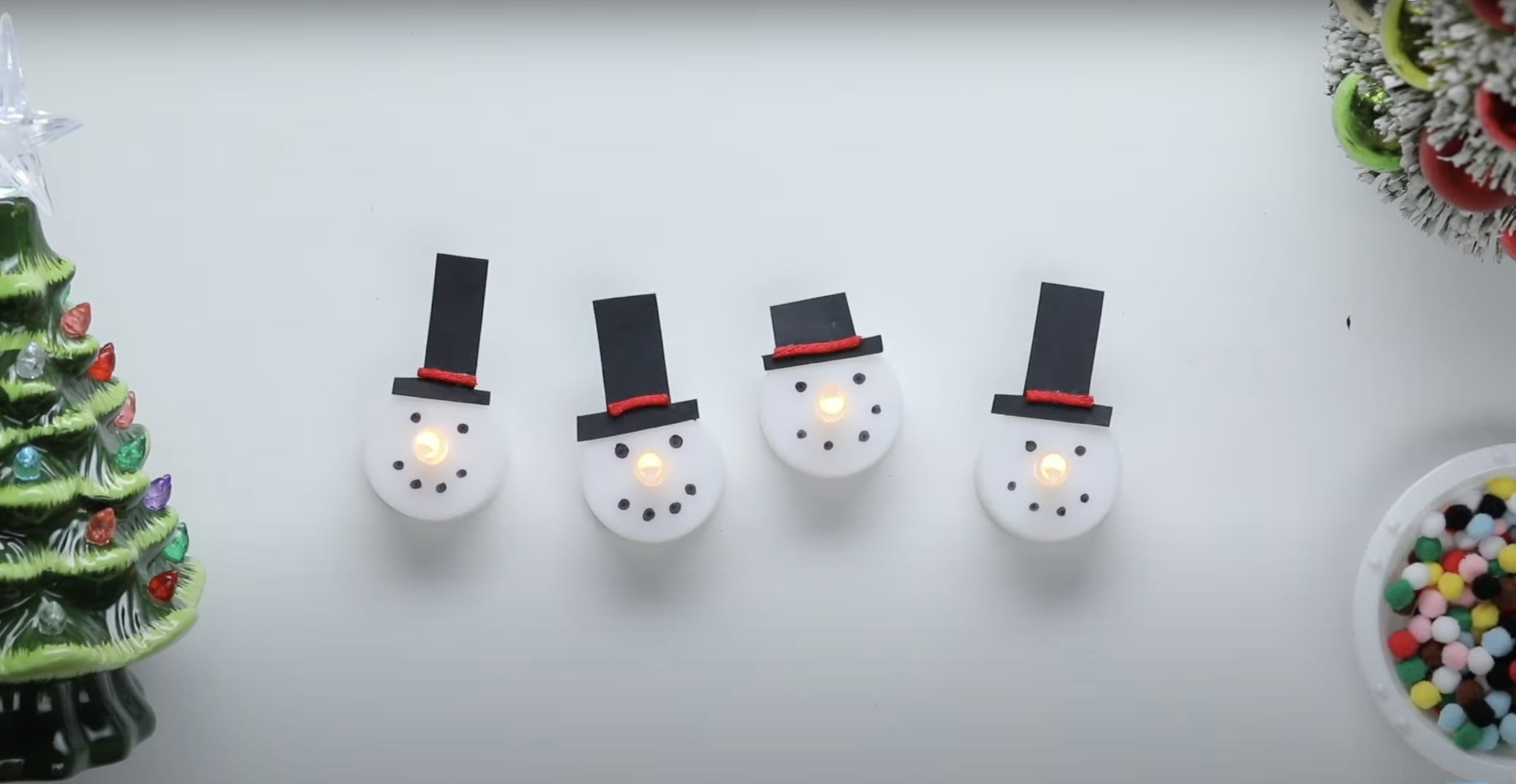 17.
Create some monochrome paper trees.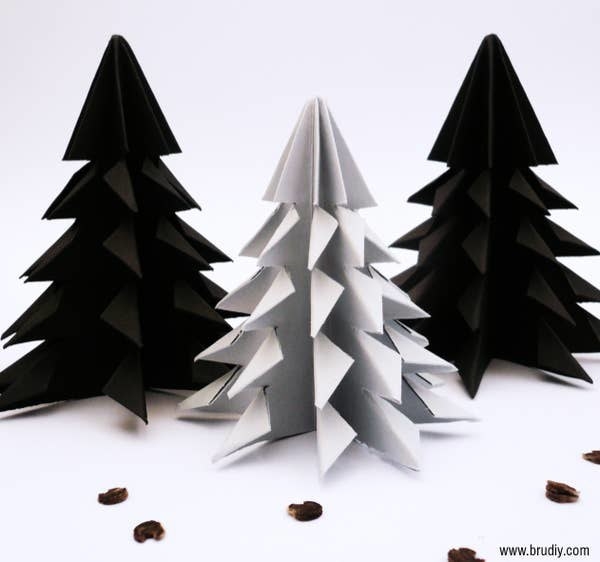 18.
Take your place settings to the next level.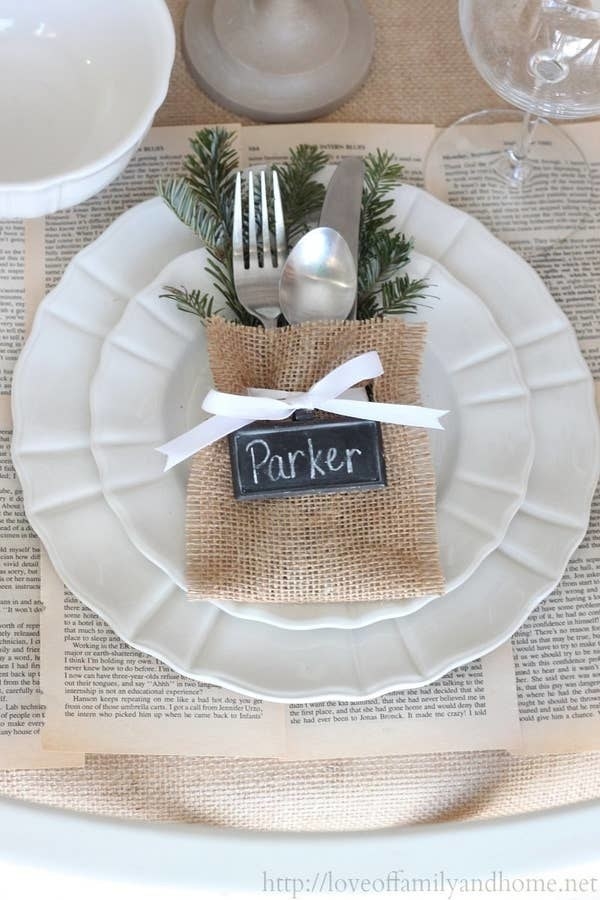 19.
Make your own snowglobe.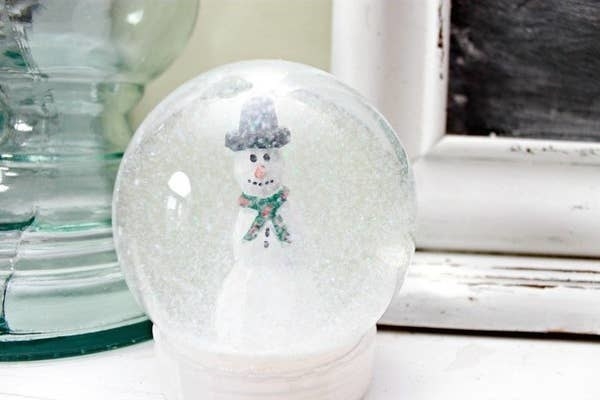 20.
Make a bunch of ornaments with modeling clay and a cookie cutter.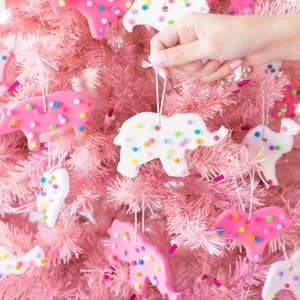 21.
Then hang the cookie cutters up next to the clay ornaments when they're done.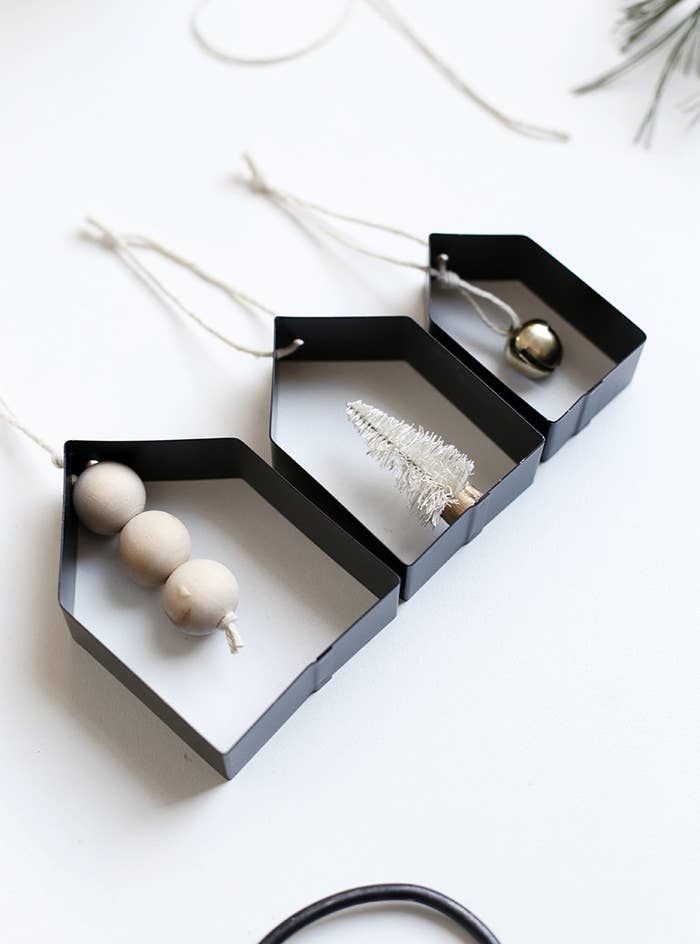 22.
Make this upcycled ornament wreath in minutes.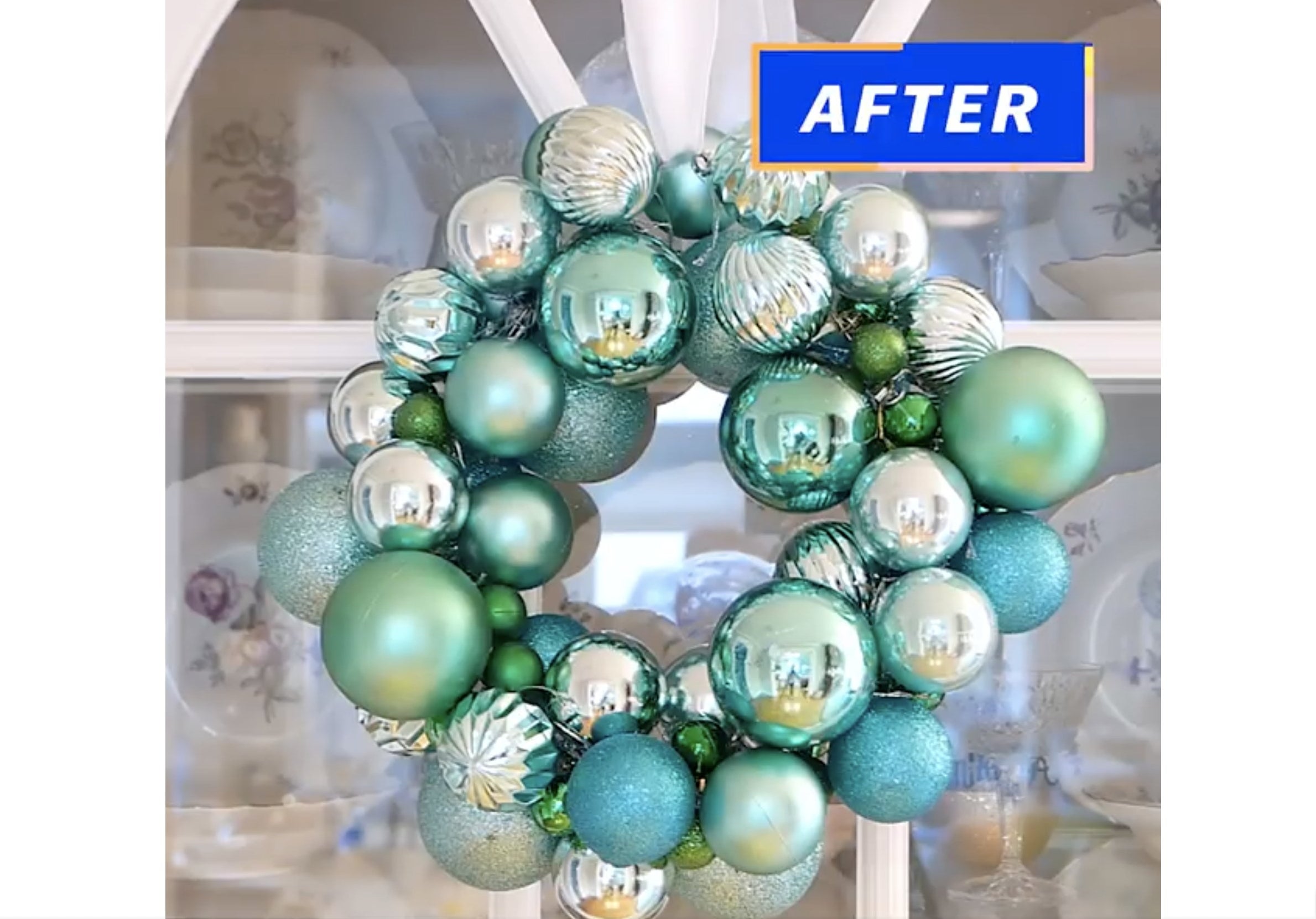 23.
Wrap ice-pop sticks in string to make a super-simple but incredibly festive star.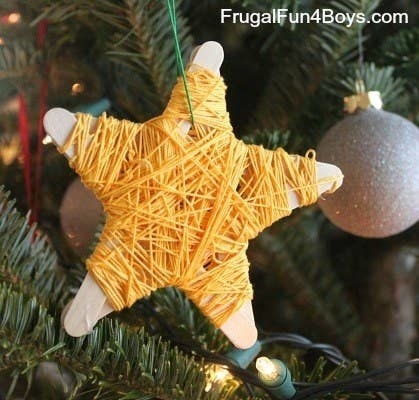 24.
Pull a piece of thread through a ribbon to quickly add some color to the tree.
25.
Hang up this simple felt garland to make any space instantly more festive.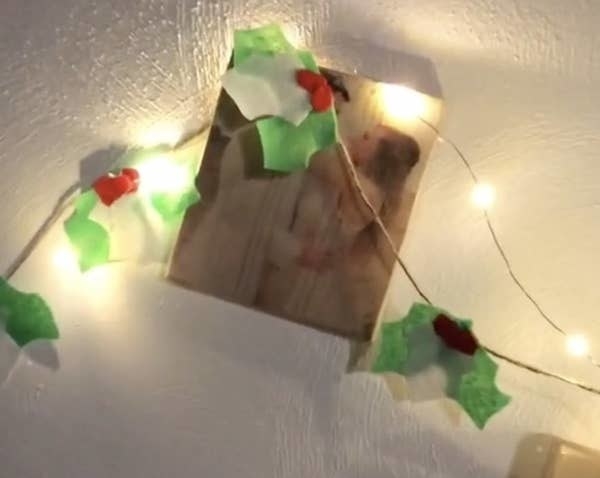 26.
Scoop some ice cream cone ornaments out of pom-poms.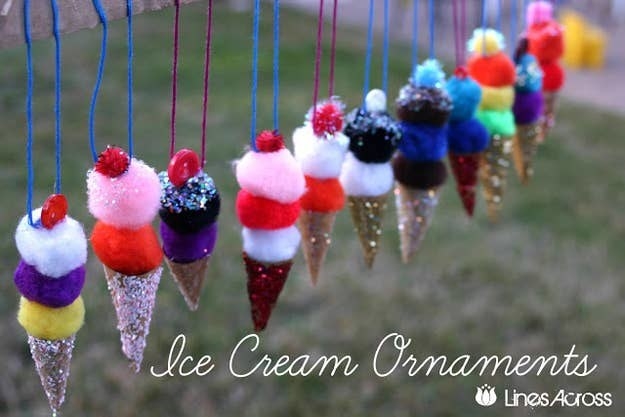 27.
Make these watercolor gift cards for party favors.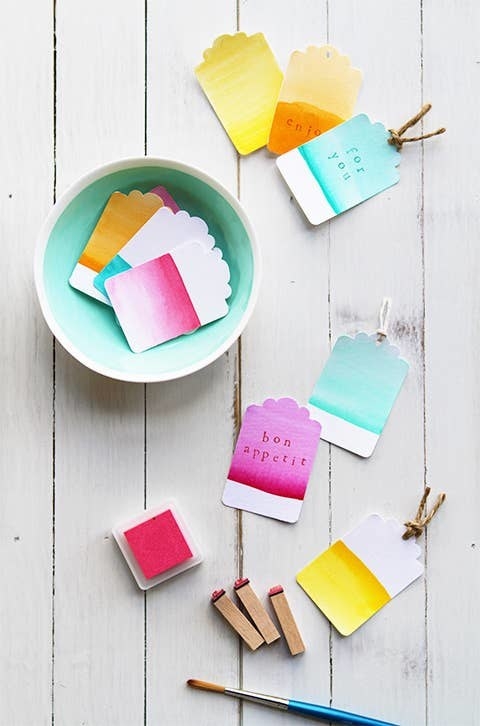 28.
Create a mini Christmas-scene photo backdrop for your guests.
29.
Upcycle some old keys as decorations.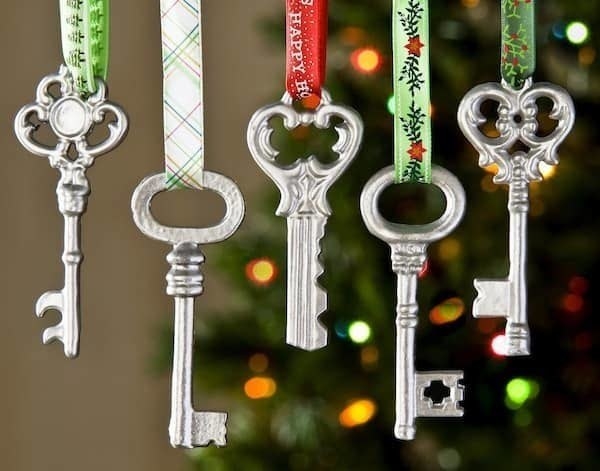 30.
Make glue gun snowflakes.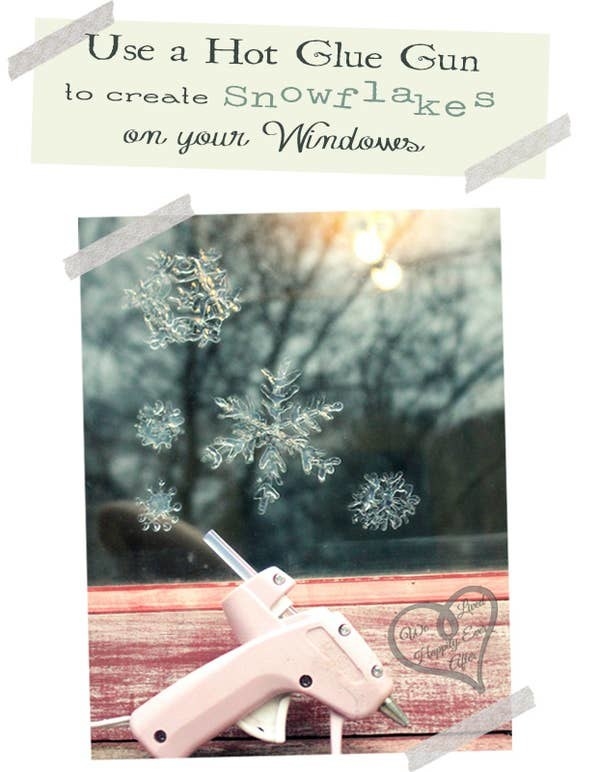 31.
Wrap a wreath vase in a feather boa for a surprisingly chic and elegant look.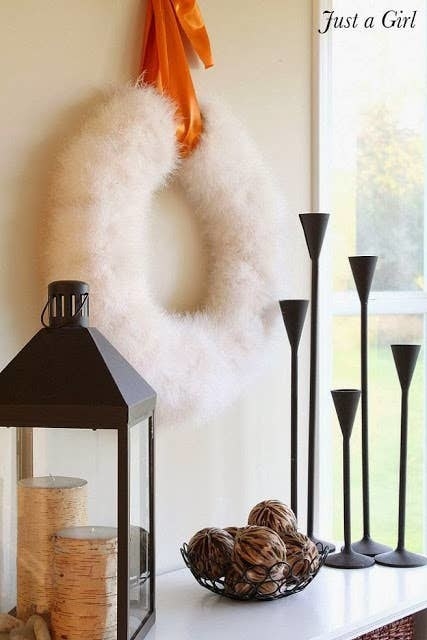 32.
Turn an elementary school craft project into classy, shiny snowflakes.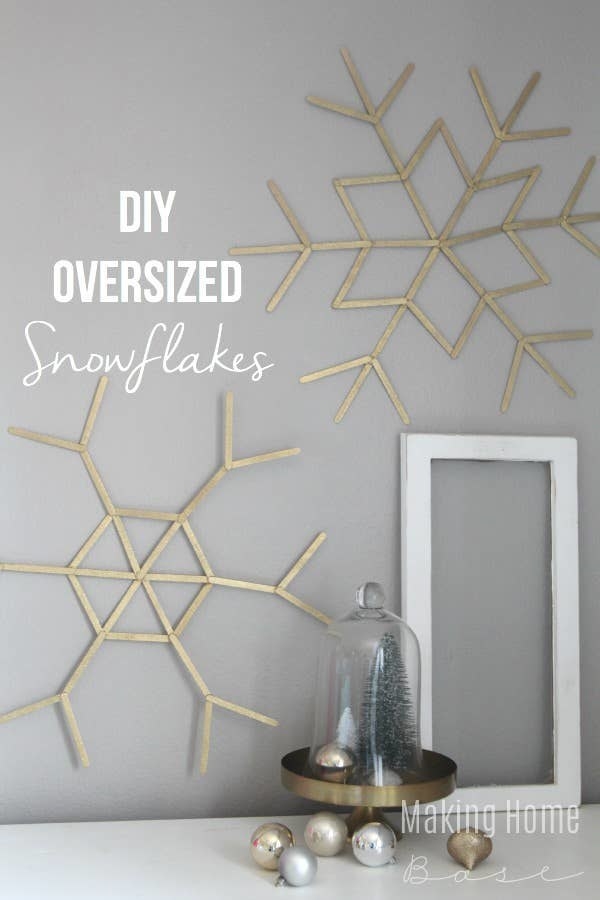 33.
Create this ornament wreath.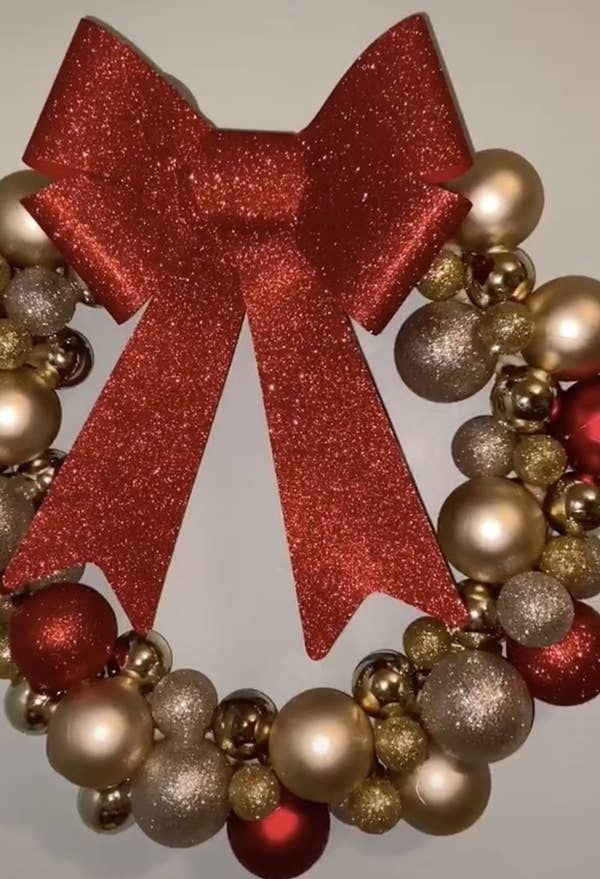 34.
Magically turn normal glass into faux mercury glass with white vinegar and metallic paint.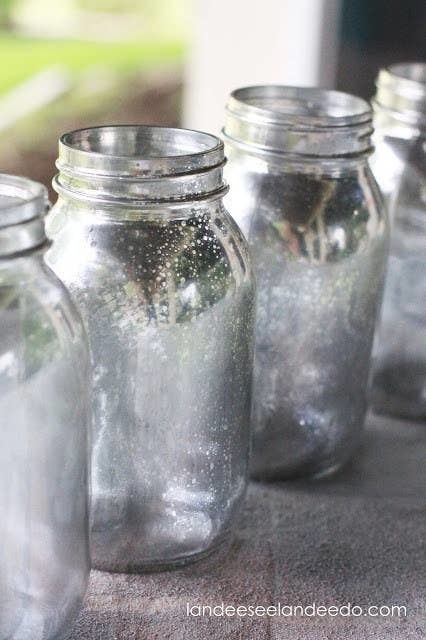 35.
Use a handprint to make your own bird painting and add to your winter-wonderland decor.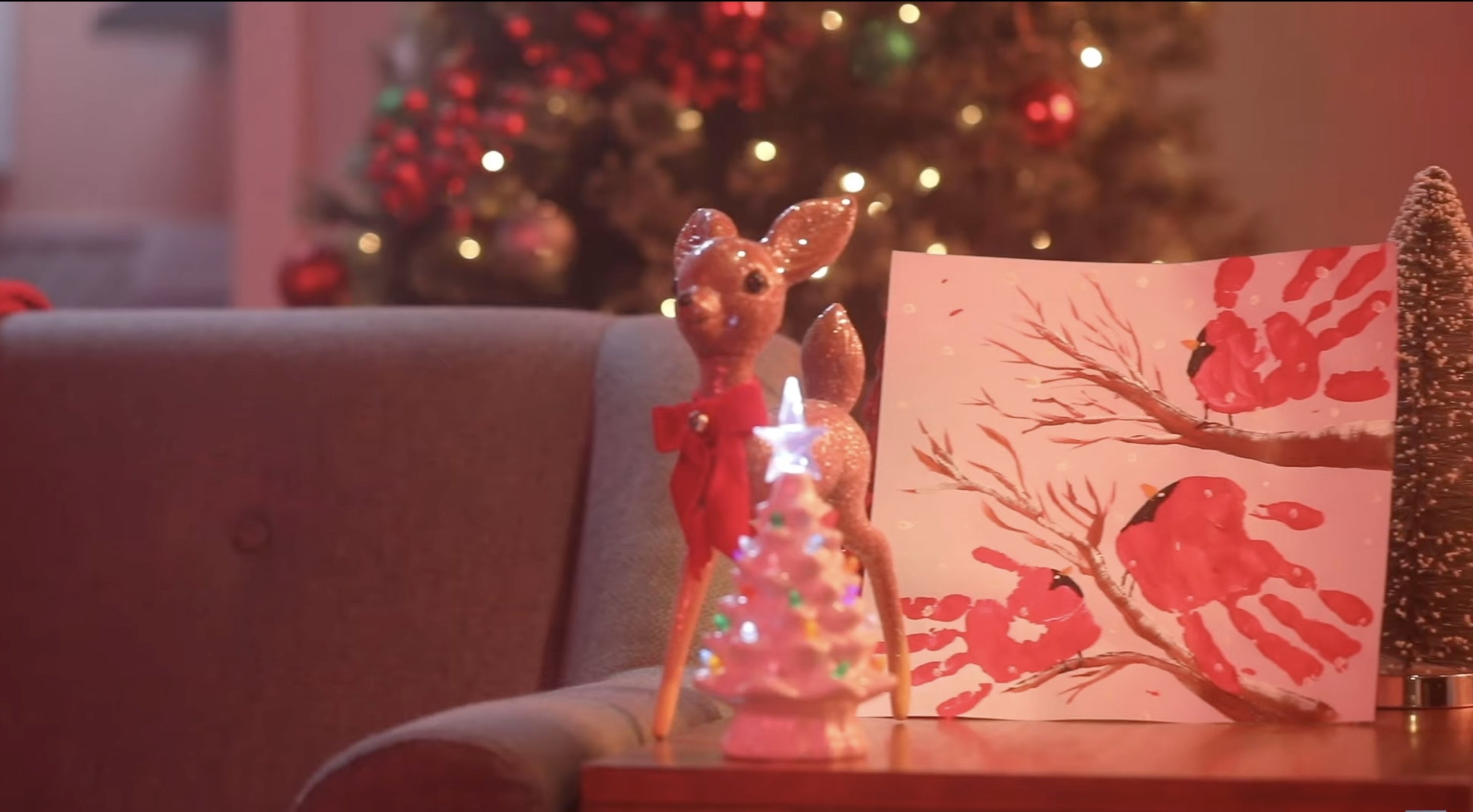 36.
Use your extra red Solo cups to make these simple but festive ornaments.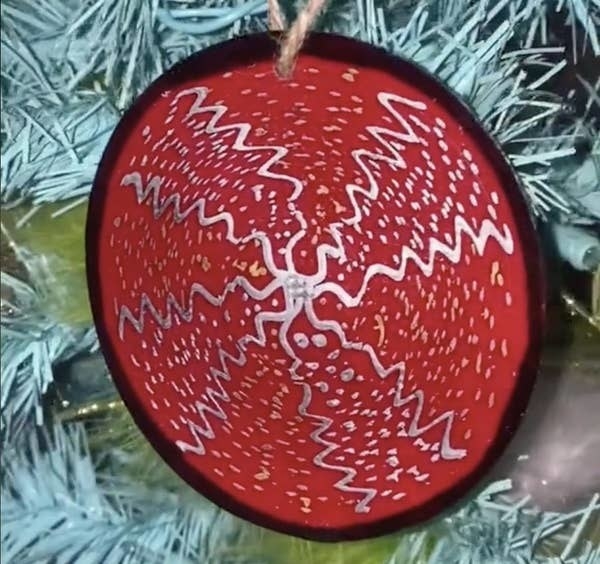 37.
Turn the green string lights gold for an elegant centerpiece.

38.
Colorblock clear glass ornaments with your favorite color, and fill them with sparkly stuff.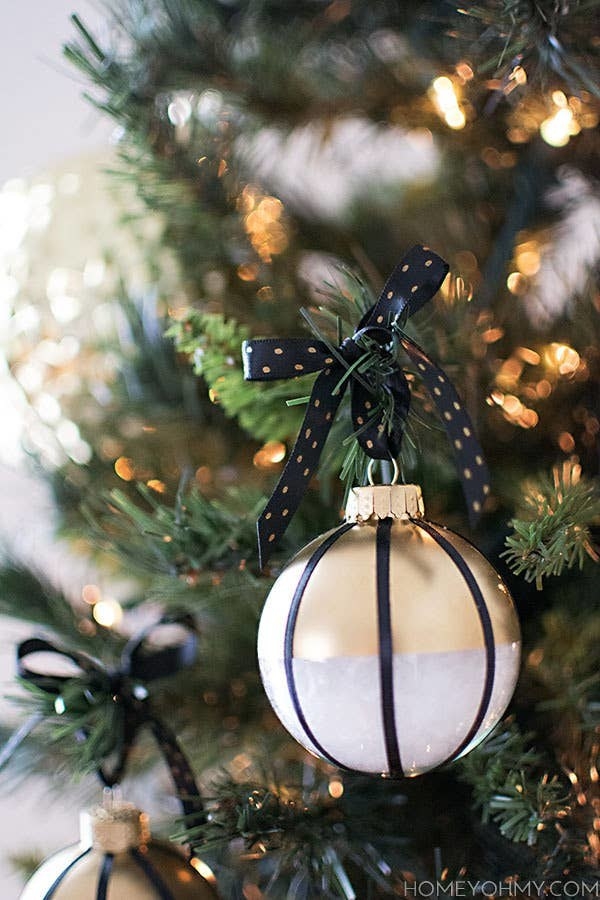 39.
Build this fun present arch, which is so unique and way easier than you'd expect.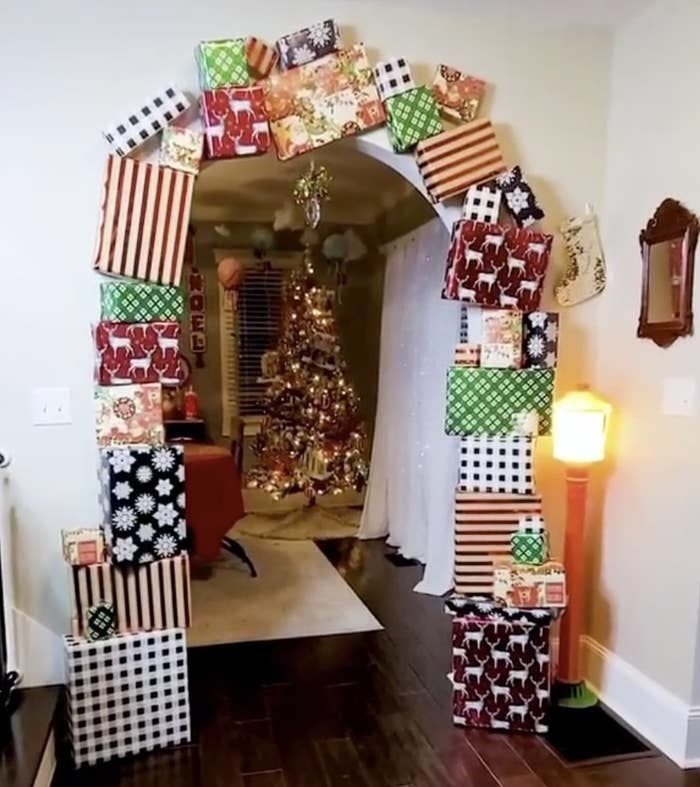 40.
Cut out feather shapes from patterned paper to create beautiful wreaths.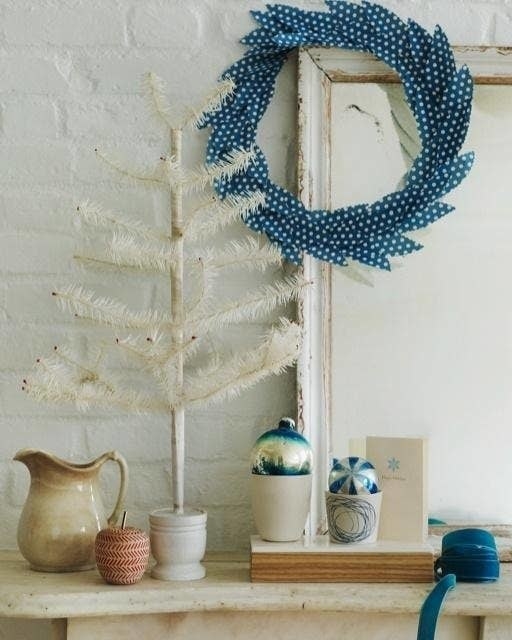 41.
For a cheap and classy alternative to expensive tabletop trees, make a cone out of card stock and glue on a bead garland.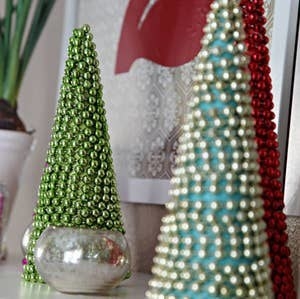 42.
Put those ice-pop sticks to good use with these mini sled ornaments.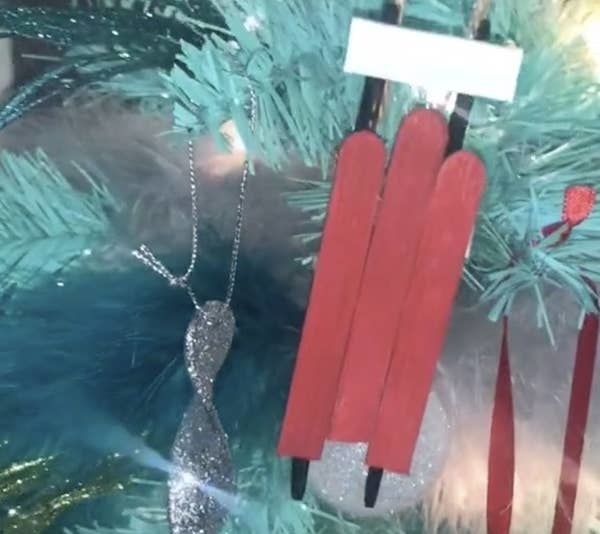 43.
Cleanup from big holiday meals is quick and easy when you've covered the tables with brown kraft paper.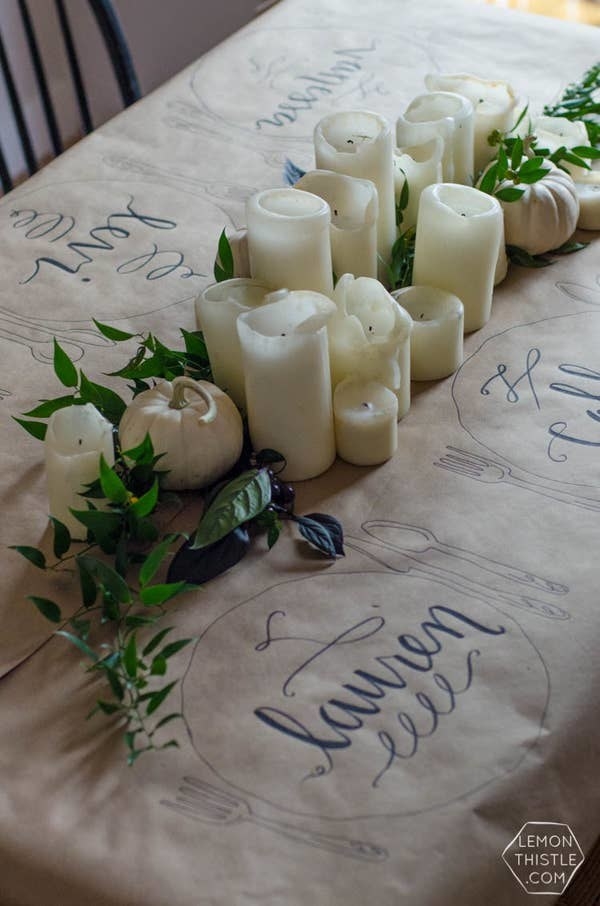 44.
Make a festive stamp out of a lint roller.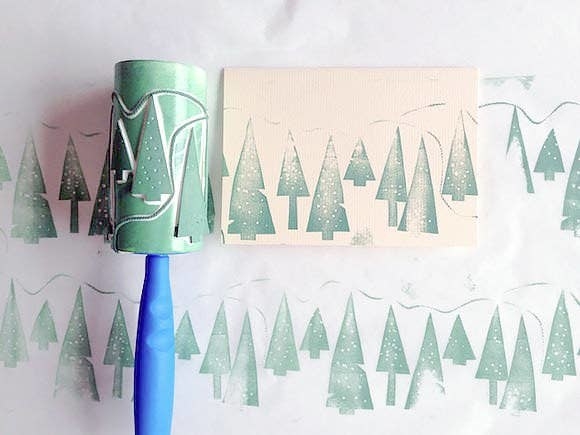 45.
Make easy sewing card ornaments.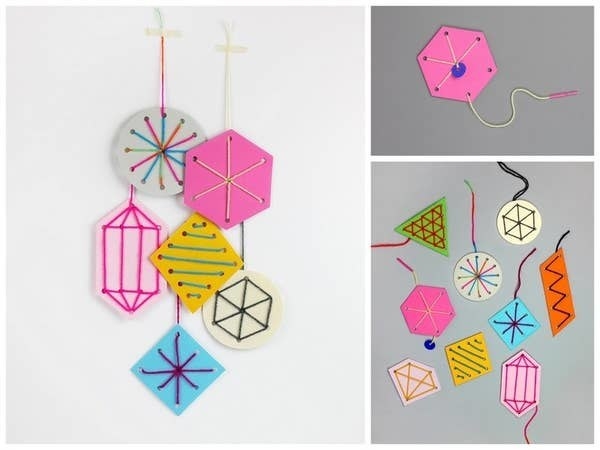 46.
Create a winter wonderland in a Mason jar.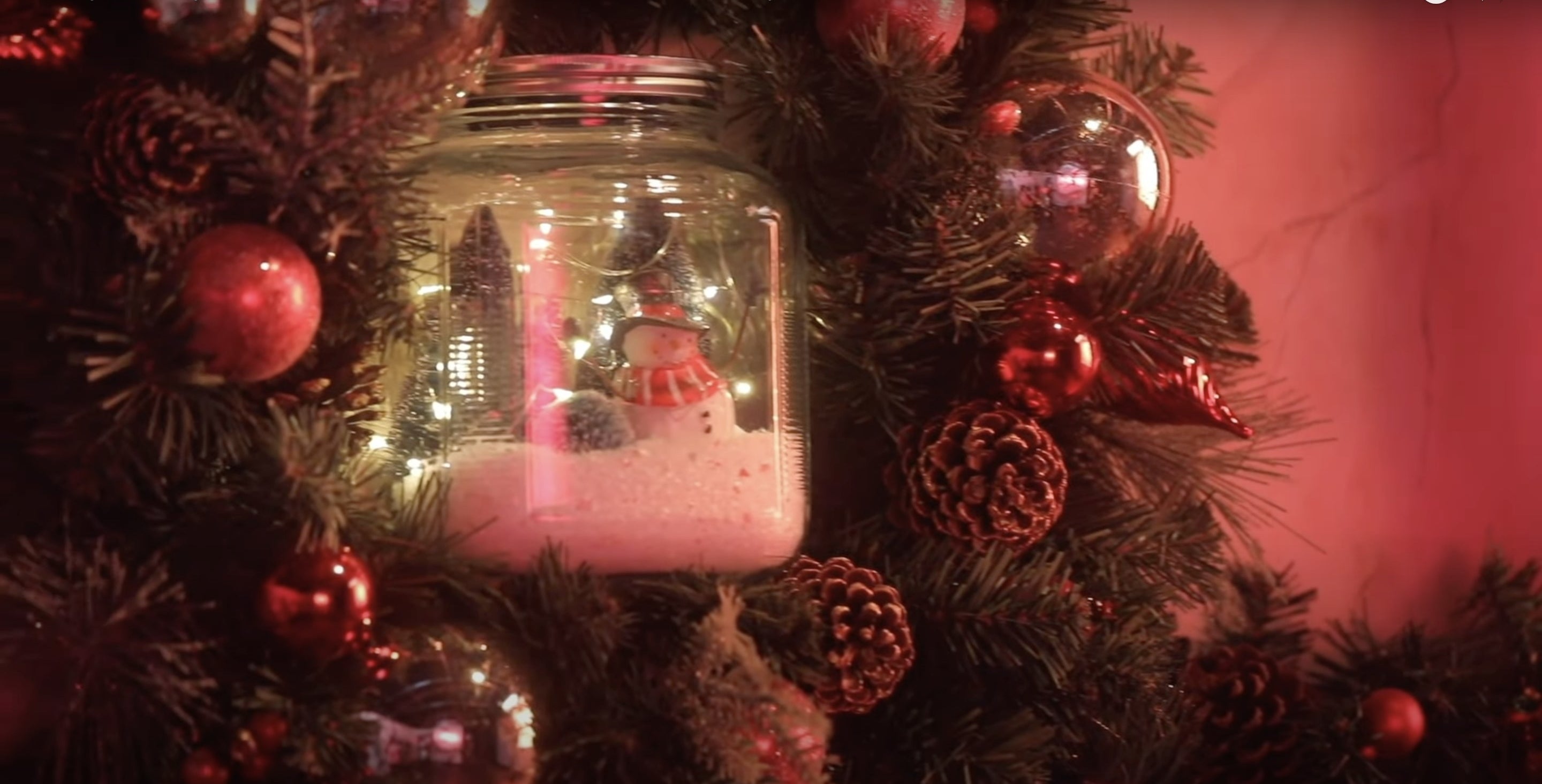 47.
Make a Christmas tree silhouette out of some washi tape and mini ornaments.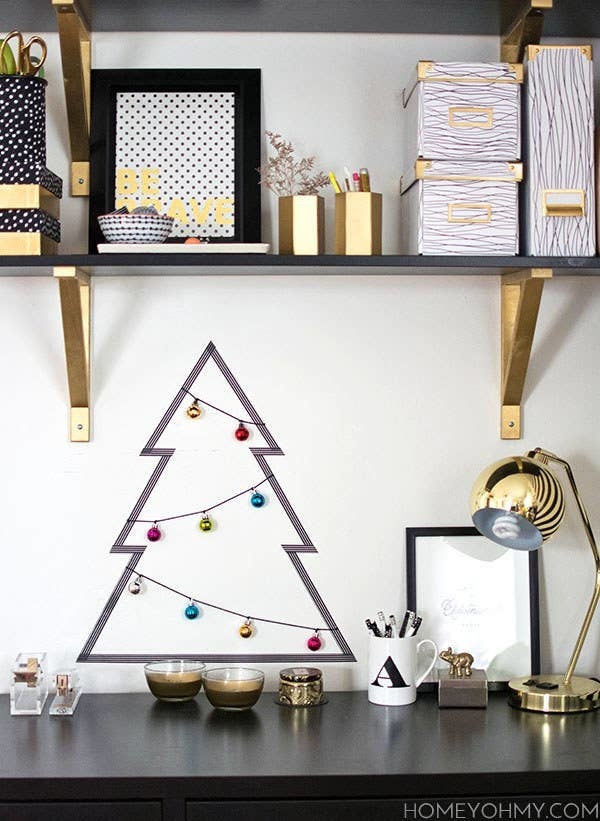 48.
Fluff up your usual wreath and make a marshmallow one instead.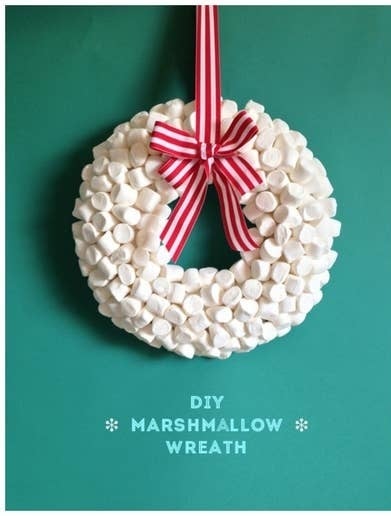 49.
Stack ornaments to create this elegant tree.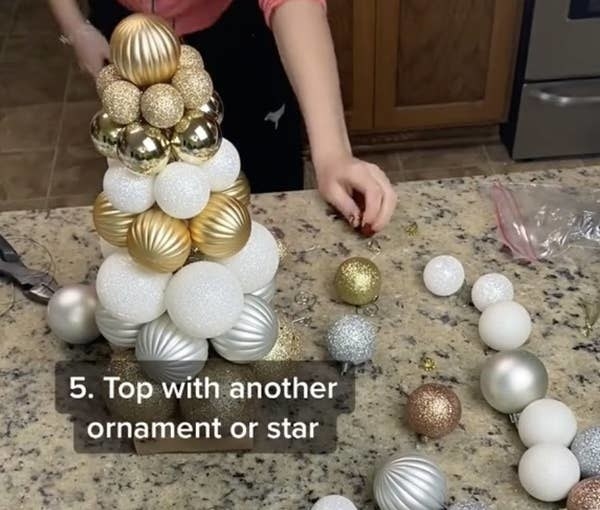 50.
Wrap a garland around your bar cart and leave your tangled string lights on the bottom shelf to fake a fireplace.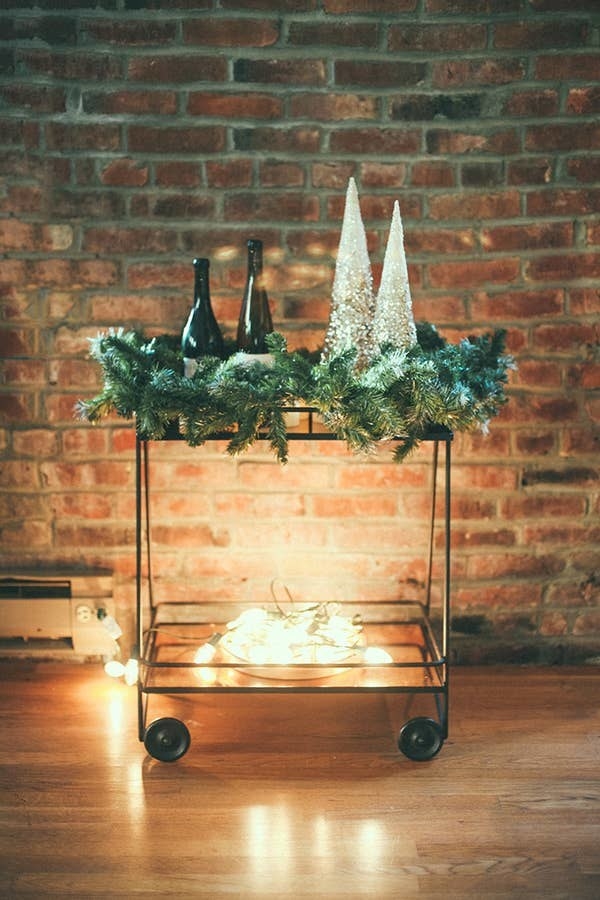 51.
Wind fluffy fake flowers around a wreath form to keep the theme.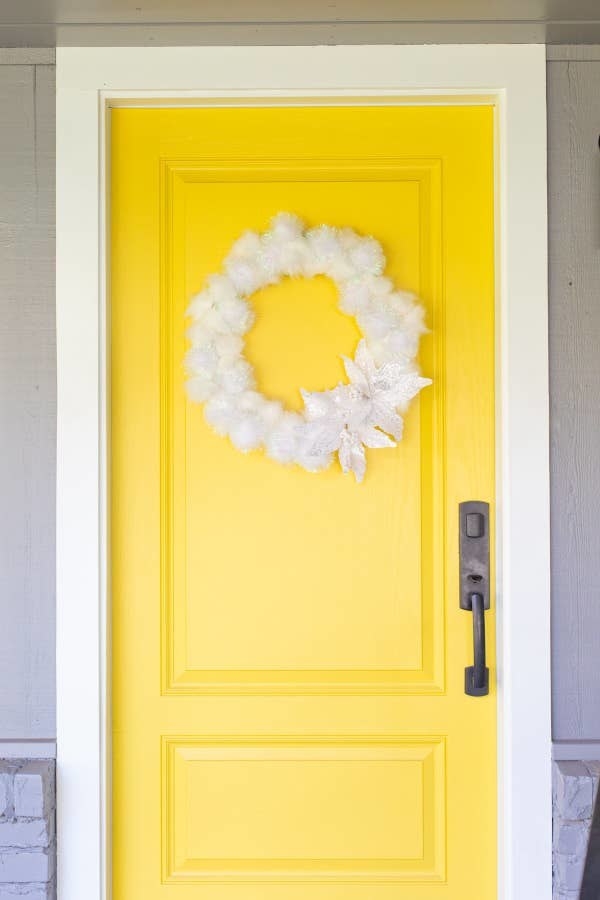 52.
"Bake" cupcake ornaments.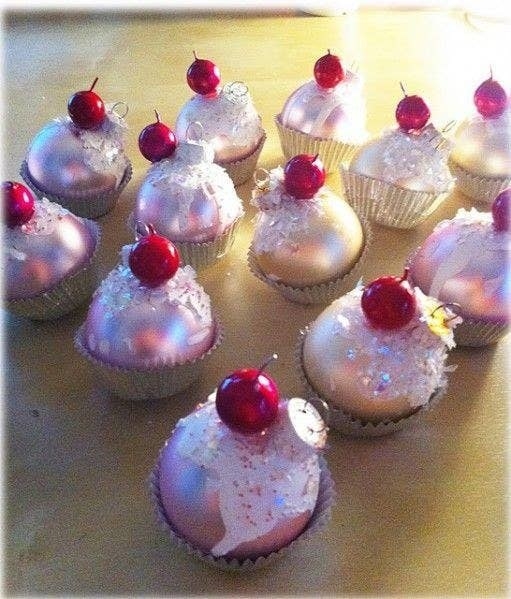 54.
Make your kitchen more Christmassy with these hanging wreaths.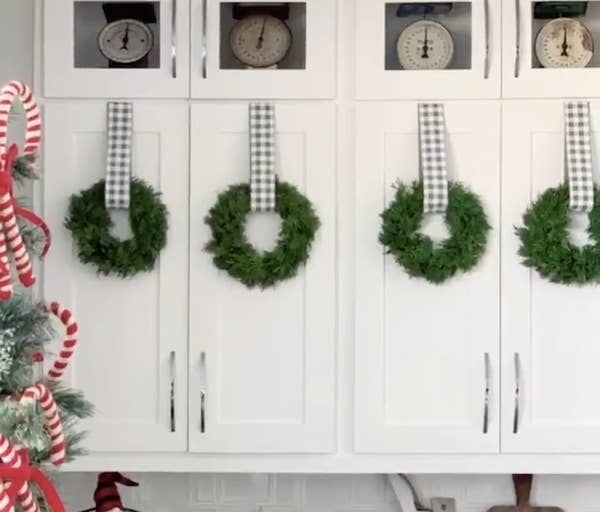 55.
Make these adorable yarn trees.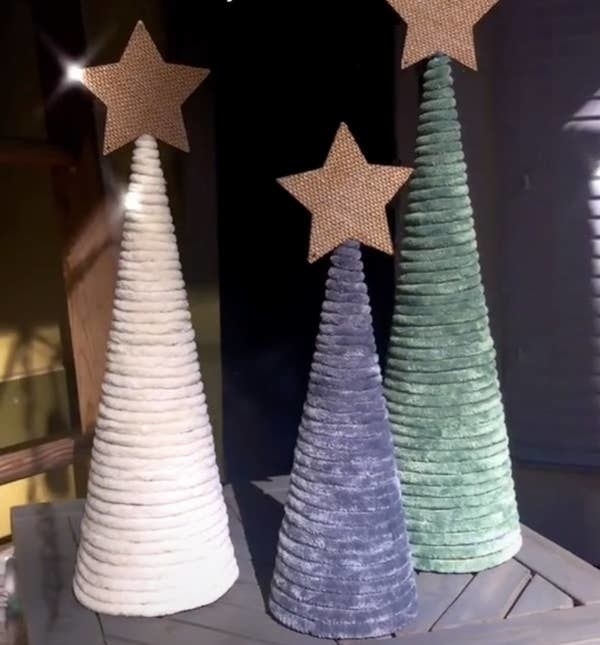 56.
Light up any room with this lighted garland.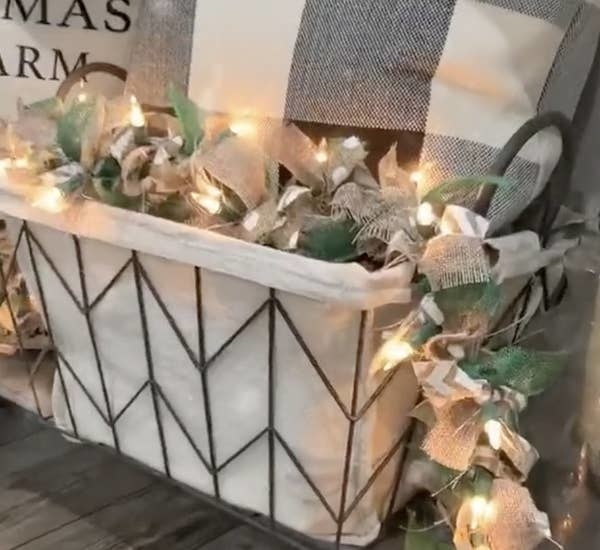 57.
Create these no-cook cinnamon-scented ornaments.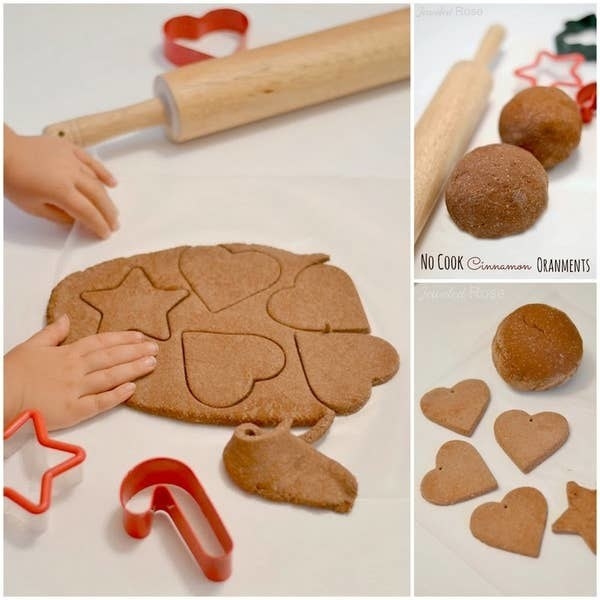 58.
Give your basic acrylic ornaments a new twist.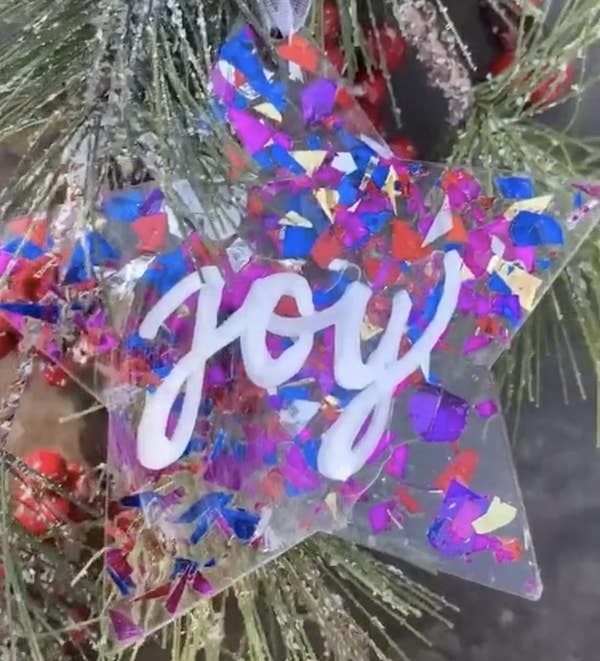 59.
Make your stir sticks swanky and festive.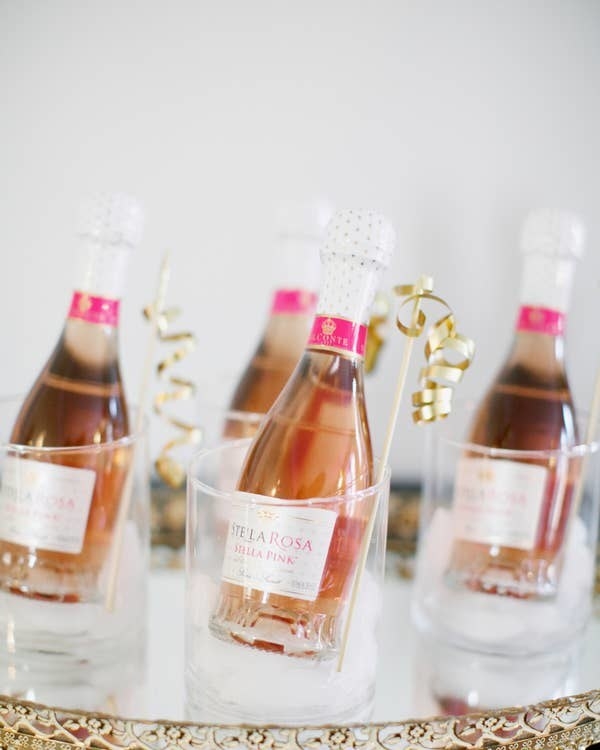 60.
Bring the snow inside with these adorable snow ornaments.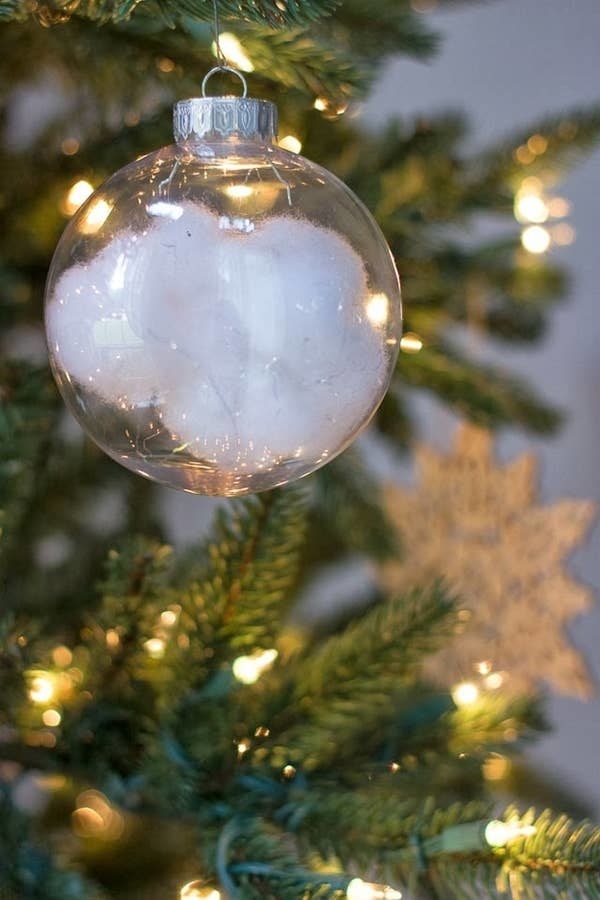 61.
Deck the walls with leftover ornaments.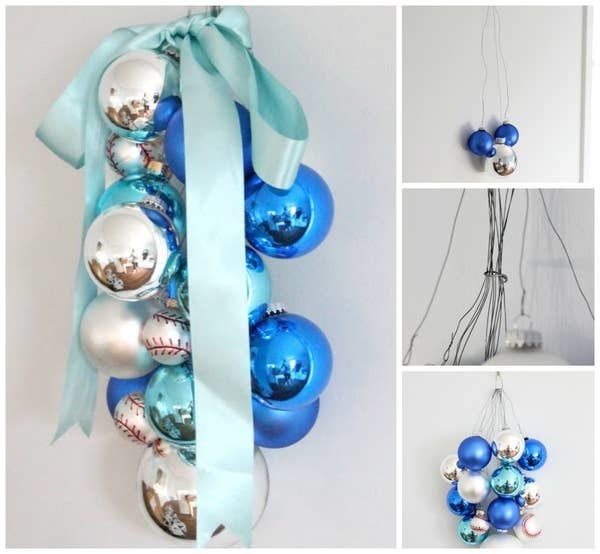 62.
Use your tea bags to create a tea bag wreath.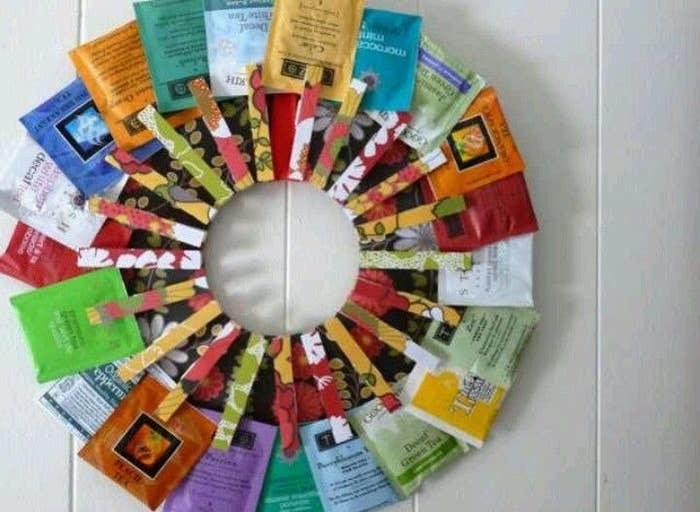 This article contains content from Peggy Wang, Jenna Guillaume, Emily Shwake, Alanna Okun, Alex Gurley, Natalie Brown, and Pippa Armbrester. It was compiled by Kelly Rissman.