Take your straightener anywhere at anytime without risking melting anything in its path.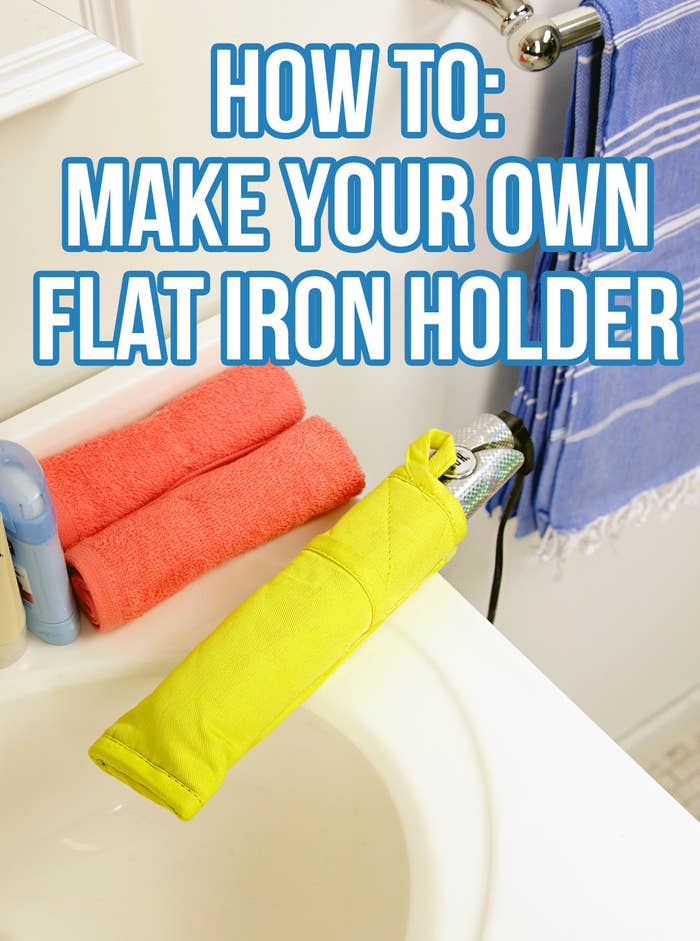 What you need:
*One pot holder
* Hot glue gun + glue stick
* Adhesive hook (optional)
Instructions:
1. Flip the pot holder so it's pocket-side down.
2. Add glue halfway along the bottom edge; fold in one side and press until secure.
3. Add glue along the rest of the bottom edge and up the side of the pot holder. Fold in the other side to make a tube; press and hold until secure.
4. To use, insert flat iron or curling iron into the holder. Use the pocket to hold clips, pins or hair ties. Hang on the side of the sink using an adhesive hook, if desired.