For millions of Spanish speakers worldwide, Saturday nights have belonged to one cultural icon: Don Francisco.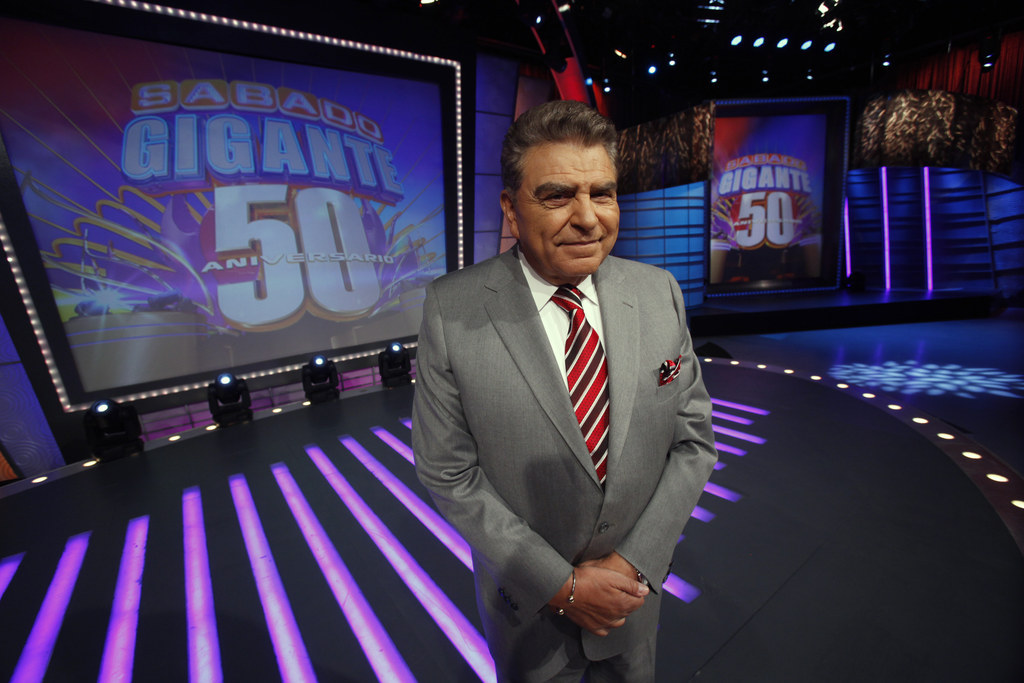 As strange as Sábado Gigante can get, the show's Spanish-speaking audience just gets it. But to non-speakers, it's a whole other story.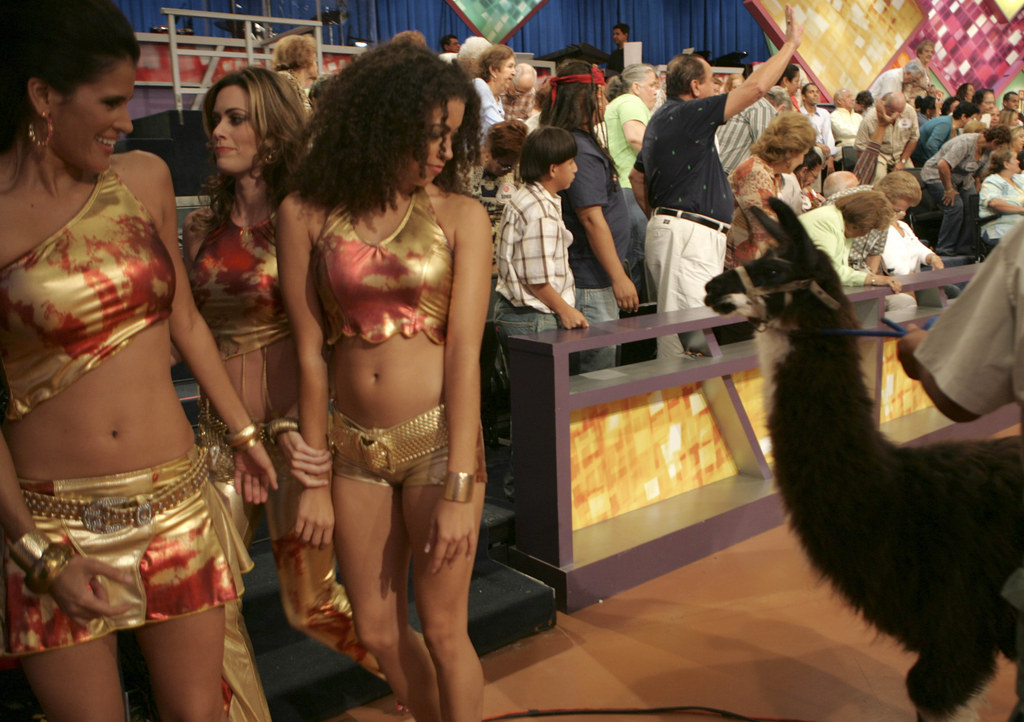 I asked some of my non-Spanish speaking BuzzFeed colleagues to give their reactions.
1.
"The Chacal" appeared to be a Hunger Games meets American Idol with a ninja.
What is actually happening: El Chacal is one of Sábado Gigante's most iconic segments in which six contestants each have the opportunity to sing for a cash prize. Don Francisco often wears silly hats and costumes to throw off the contestant. If the contestant isn't deemed worthy (like in this specific case) then El Chacal, the ghost-looking ninja man, will blow his trumpet and the contestant is then fed to the large plush lion and taken to his cave. Perfectly normal.
2.
Everyone thought "La Cuatro" was a Spanish version of Maury.
What is actually happening: "La Cuatro" is a running segment in which an actress comes out pretending she is deeply infatuated with Don Francisco. In the clip shown, "La Cuatro" comes out with a stroller that she says was gifted to her anonymously from an audience member. She then implies that Don Francisco is the father, and begins to get the audience involved by singing Franco De Vita's "No Basta."
3.
Everyone agrees that Joselyn should either run for president or guest host The View.
What is actually happening: This segment consists of a roundtable-like discussion with children about various topics. In the clip show to the participants, Joselyn is quite passionate in saying that there is no point in giving up your future, your career, and the people you love for a man. If you do, she warns, the only person you'll lose is yourself. PREACH!
4.
Viagra and threesomes go hand-in-hand for everyone in "El Hospital de la Risa."
What is actually happening: In this clip, the nurse is interested in the sexual noises he hears coming from the other room, so he goes to investigate. The doctor then comes out telling the woman in the dress that he's shown her multiple ways in which she can get pregnant. He then hears similar noises and goes to investigate. Although it looks like they were having a threesome, they were all just trying to help the old man open his pill bottle with no success.
5.
Everyone wants a piece of that cash and are currently looking for applications to be on the show.
What is actually happening: Price Is Right-like games with a twist are common on this show. In this clip, the dude has one minute to uncover four photos of celebrities and figure out who they are, all while on a treadmill. He ends up winning and gets to go home with a pocket full of cash!