31 TV Moments From This Week That We Can't Stop Talking About
Grey's Anatomy celebrated 350 episodes with a ton of Easter eggs for longtime fans.
🚨Obviously MASSIVE spoilers ahead! 🚨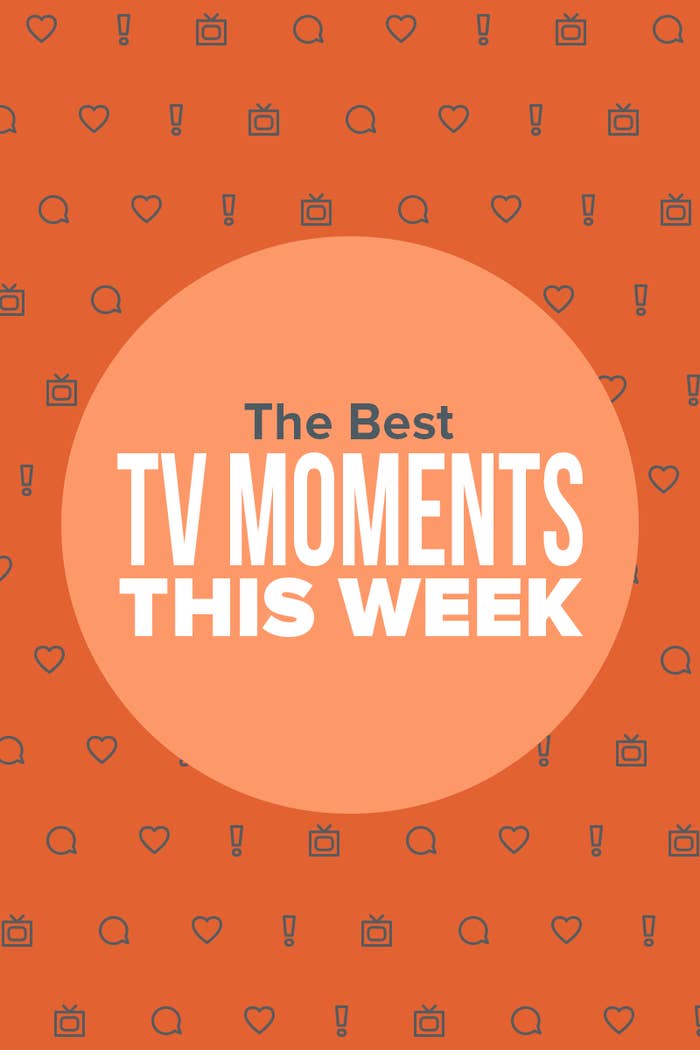 1.
First, on Grey's Anatomy, Meredith had her hearing to determine if she got to keep her medical license, and Alex read a heartfelt letter from Cristina that referenced her final line to Meredith.
2.
Also on Grey's Anatomy, several of Meredith's past patients were present at the hearing, including her first patient at Seattle Grace.
3.
And on Grey's Anatomy, Meredith officially got to keep her medical license and Bailey hired her back at Grey Sloan.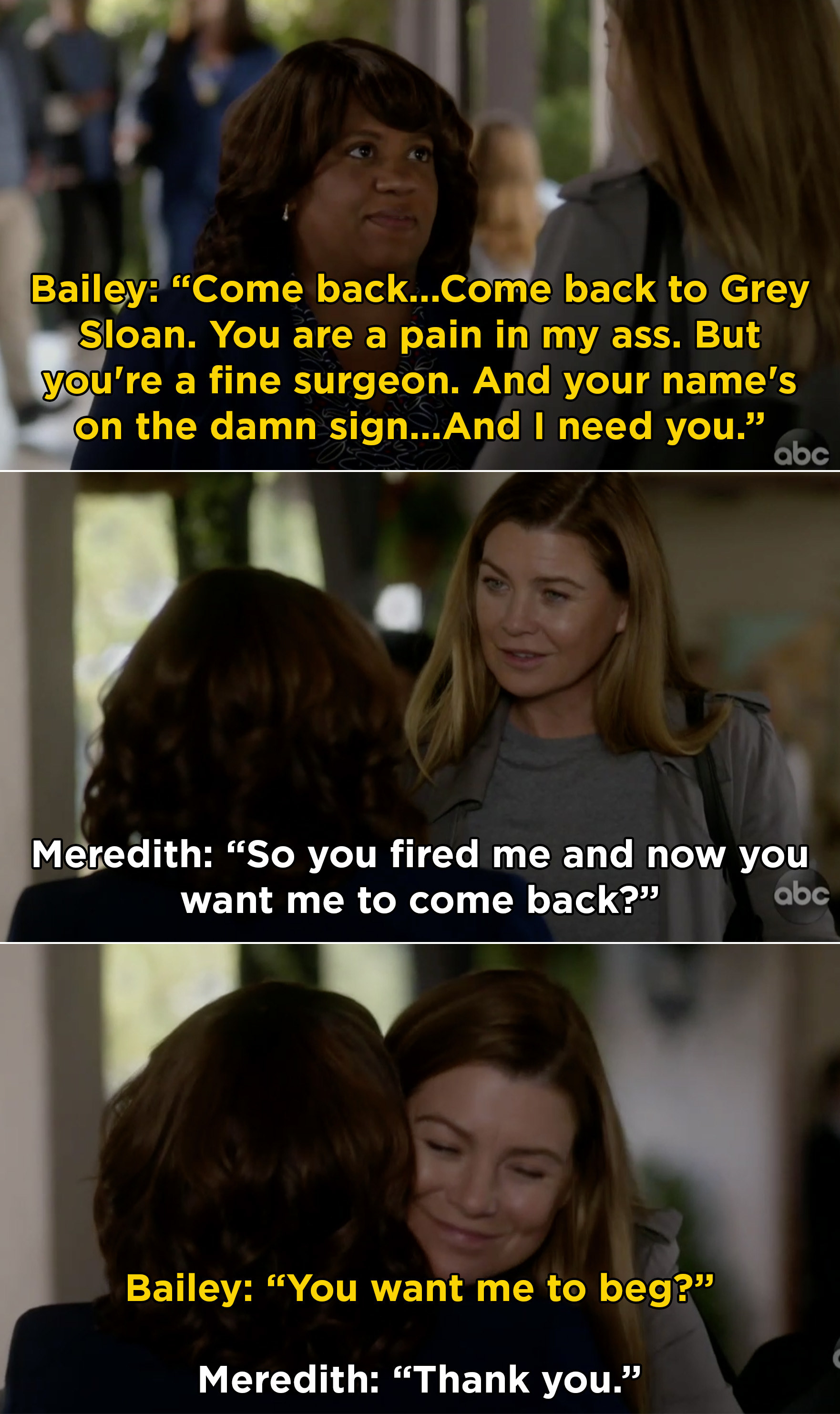 4.
The Mandalorian premiered on Disney+ this week. This Star Wars series follows a lone bounty hunter in the outer reaches of the galaxy who is operating outside the rules of the New Republic.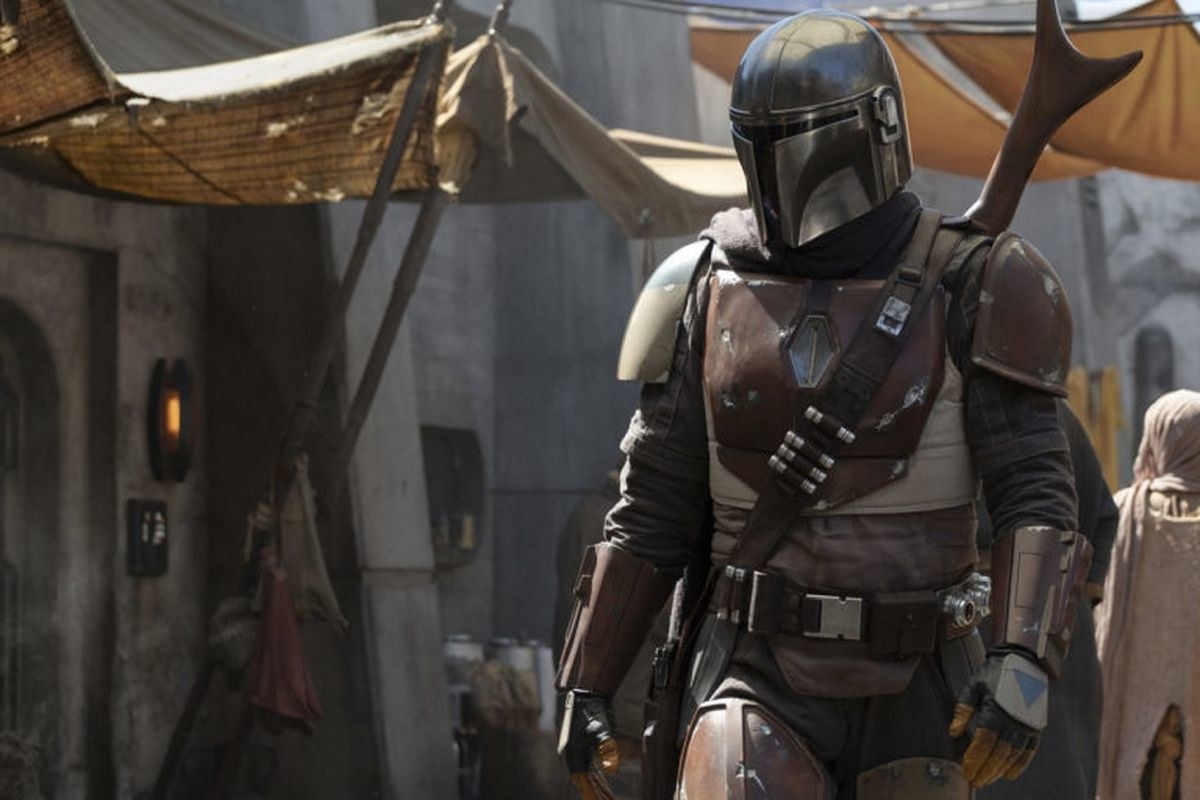 5.
Also on The Mandalorian, the first episode ended with The Mandalorian tracking down a new bounty for a client and it turned out to be a baby Yoda.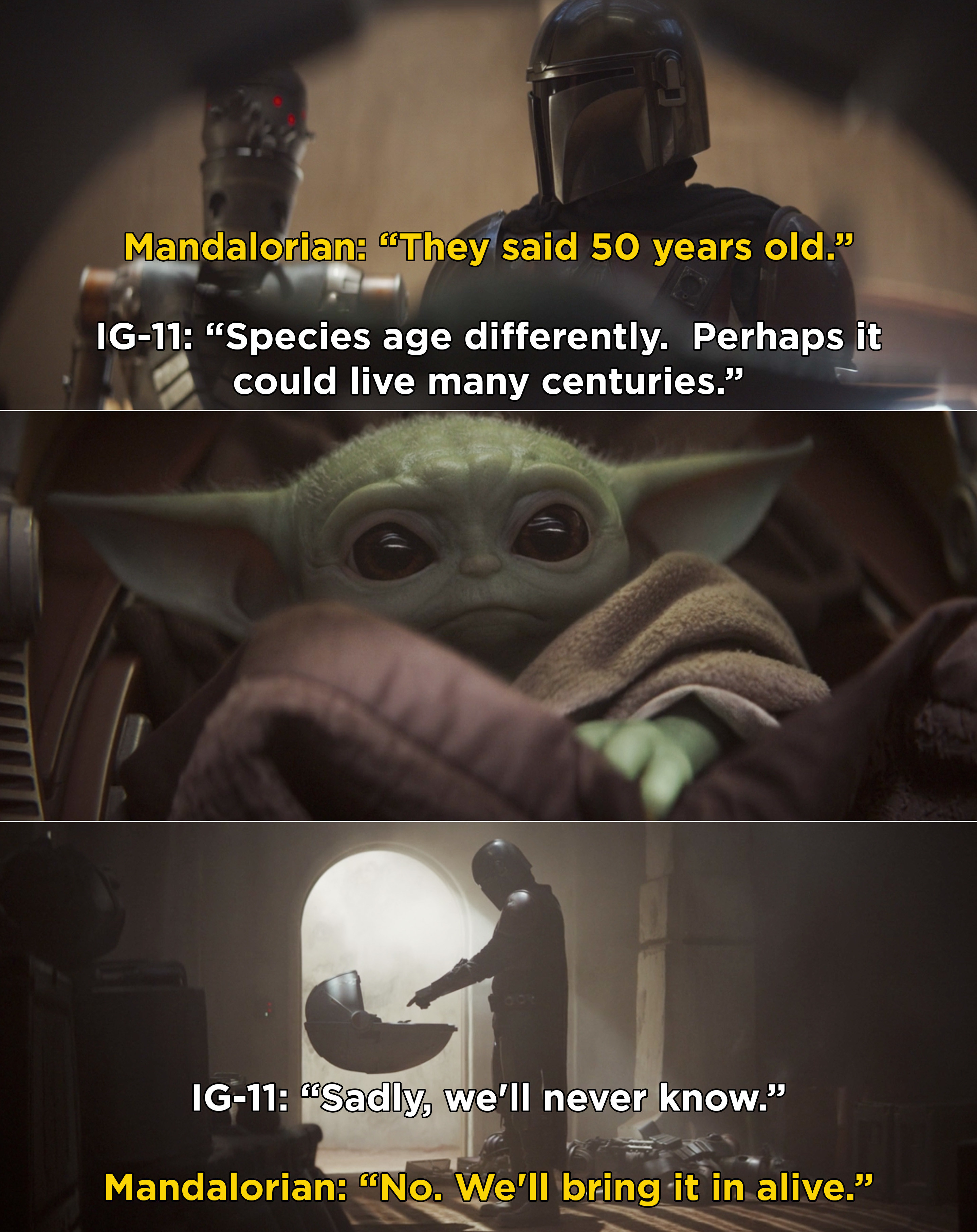 6.
High School Musical: The Musical: The Series premiered. The mockumentary series follows a group of students from the school where the original High School Musical movies were filmed as they stage their very own version of the hit musical.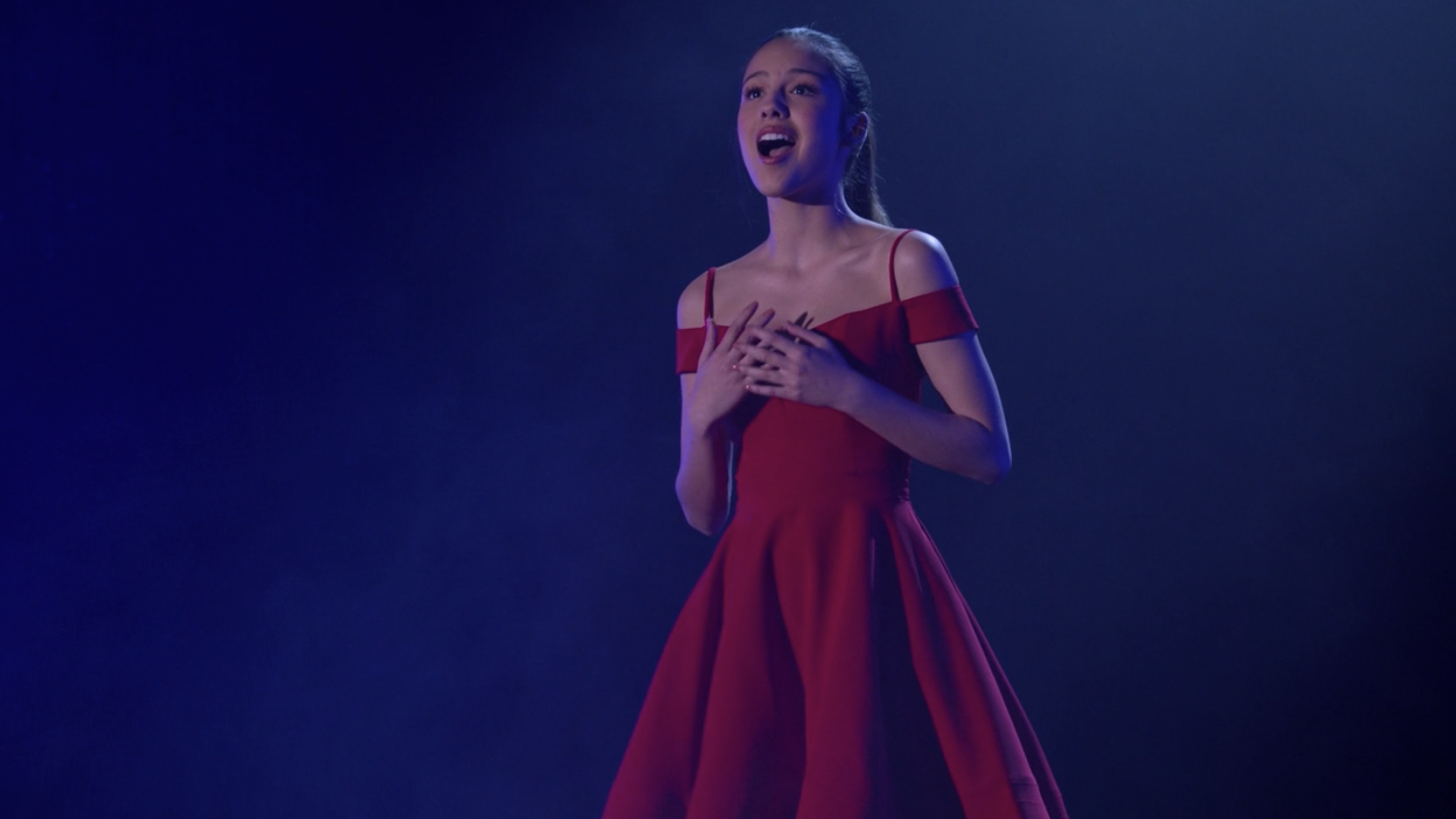 7.
On The Good Place, we learned that Team Cockroach officially won the experiment, and all the Janets, including Bad Janet, joined their team after they actually read Michael and Janet's book.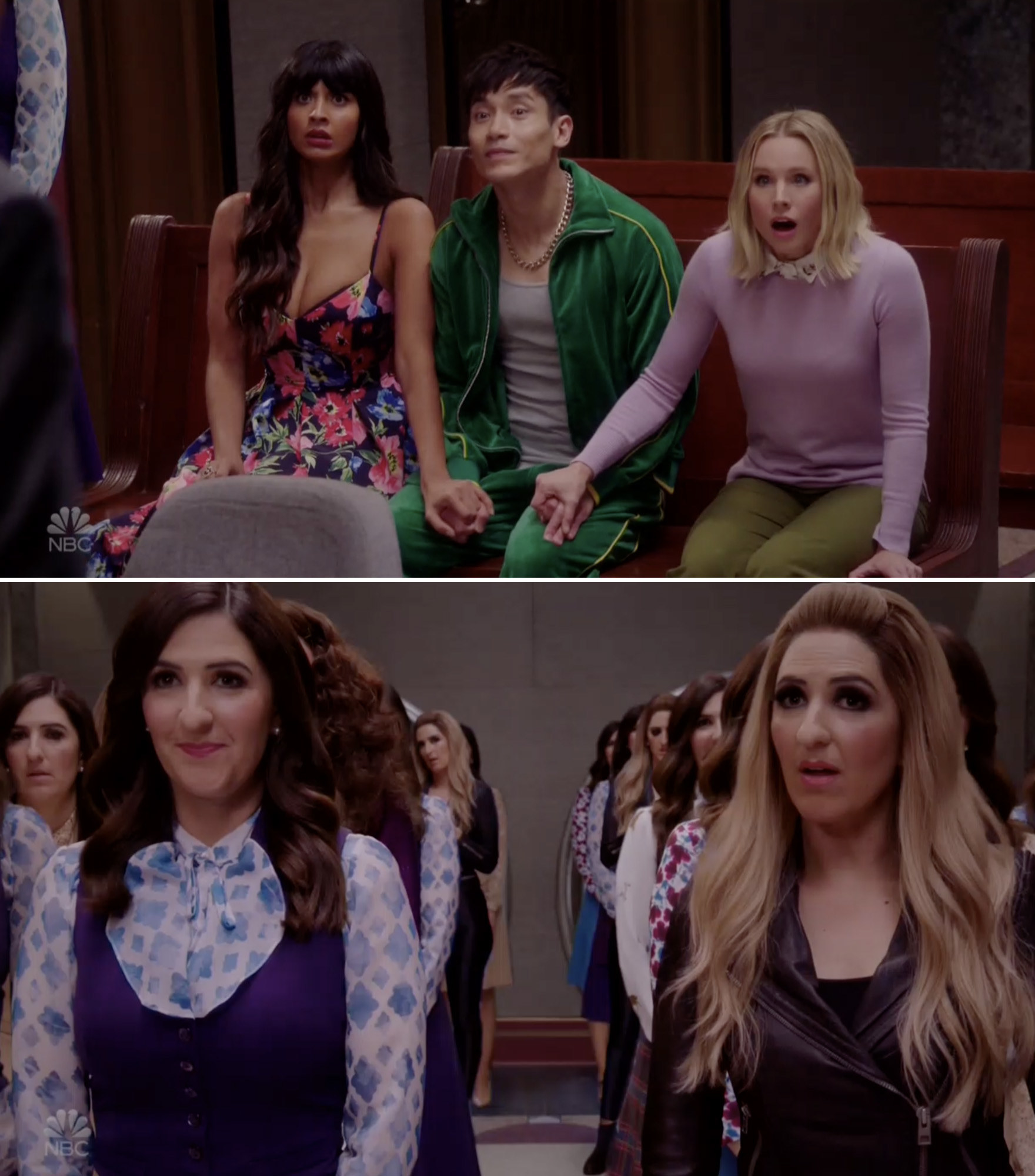 8.
Also on The Good Place, Eleanor asked Michael to finally wake up Chidi so he could help them stop the Judge from rebooting Earth.
9.
Rick and Morty's highly-anticipated Season 4 premiered and showed Morty using a death crystal to try and create a life where he ends up with Jessica.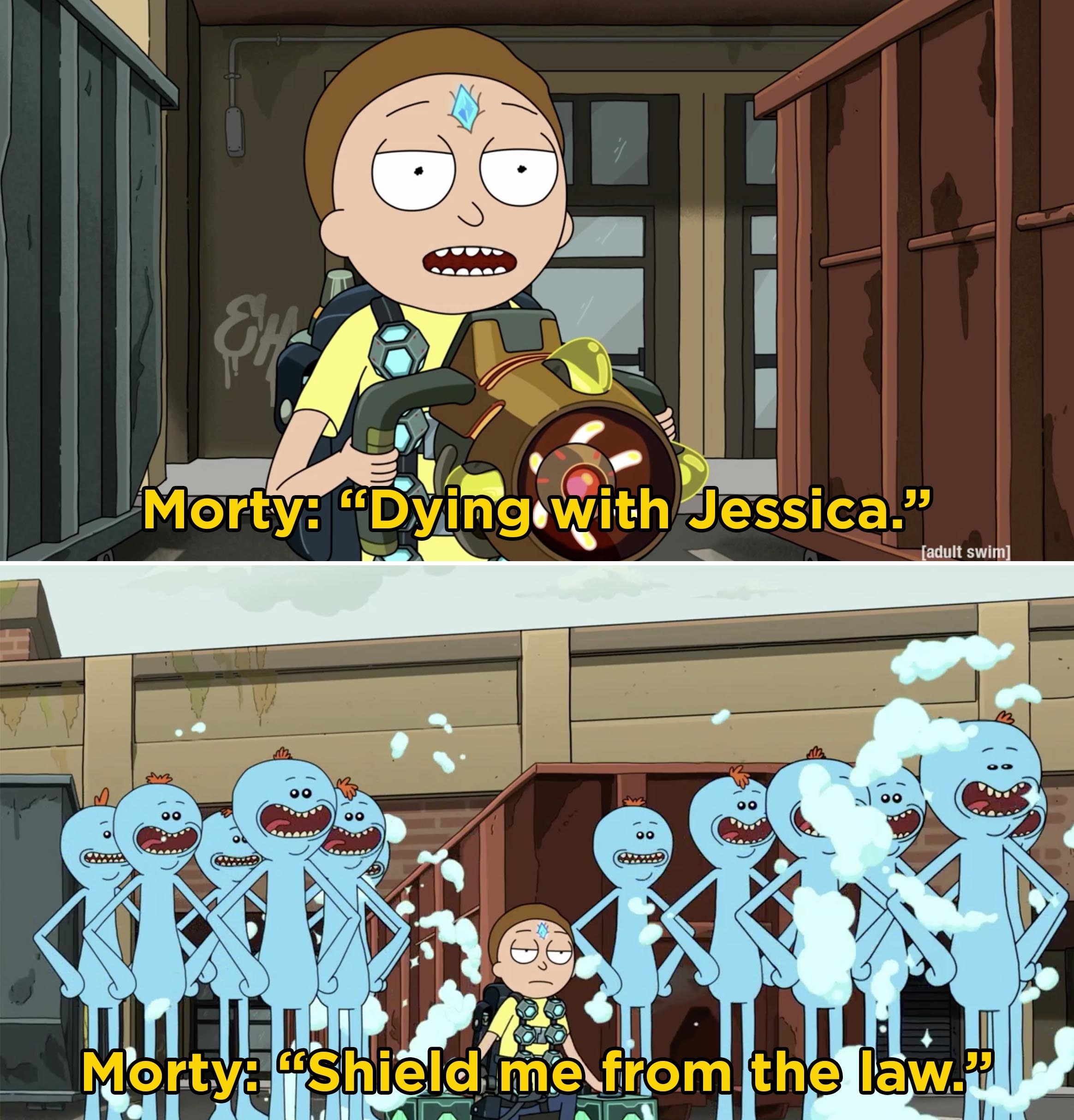 10.
On Riverdale, Toni murdered Cheryl's uncle after he found Jason, Mr. Chipping dove through a window, Chic and Charles were revealed as a couple, and Dodger was left for dead — this all happened in the last five minutes, I swear.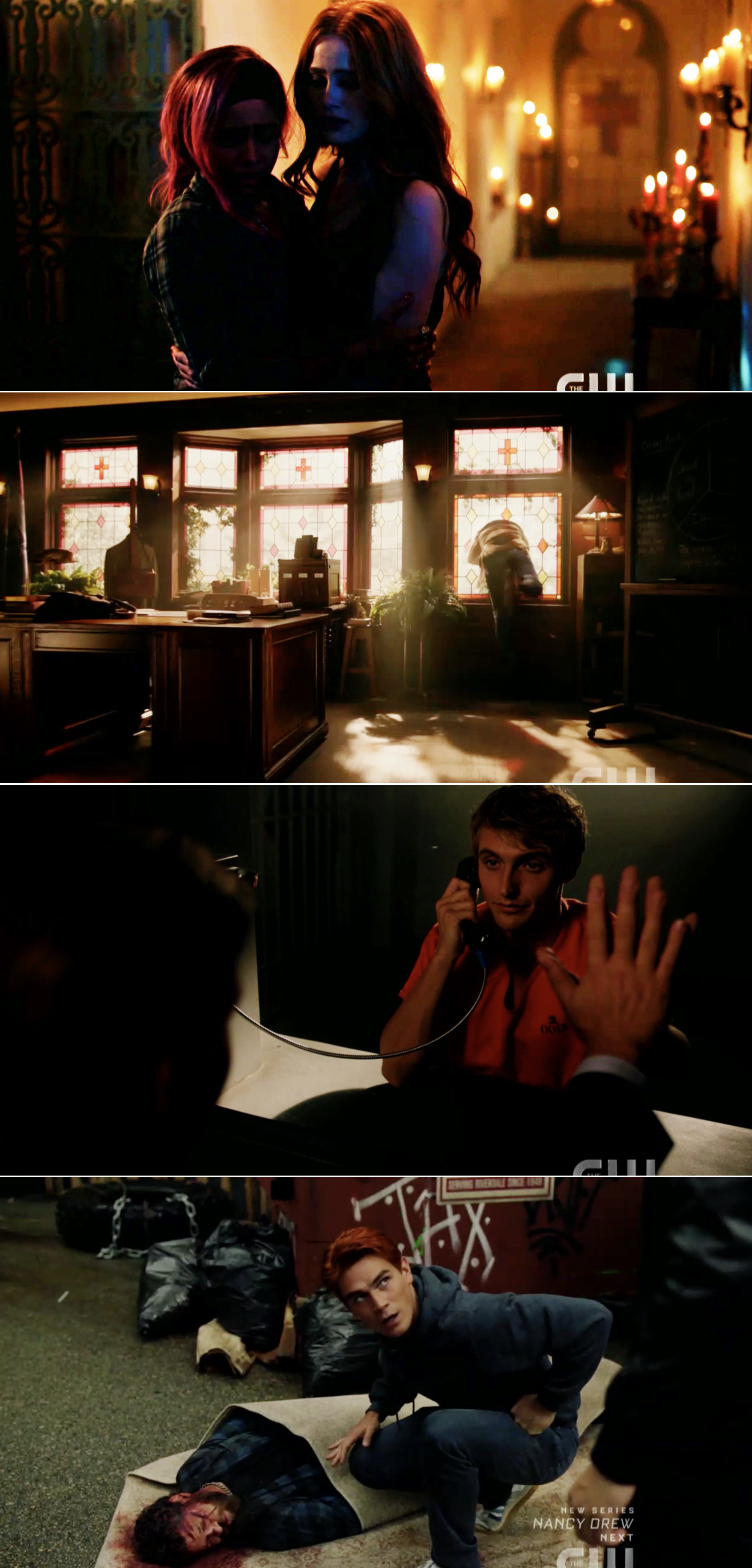 11.
This Is Us began foreshadowing Rebecca's declining health when it appeared that she was beginning to lose her memory.
12.
Also on This Is Us, Nicky had his court hearing and delivered this heartfelt speech about changing.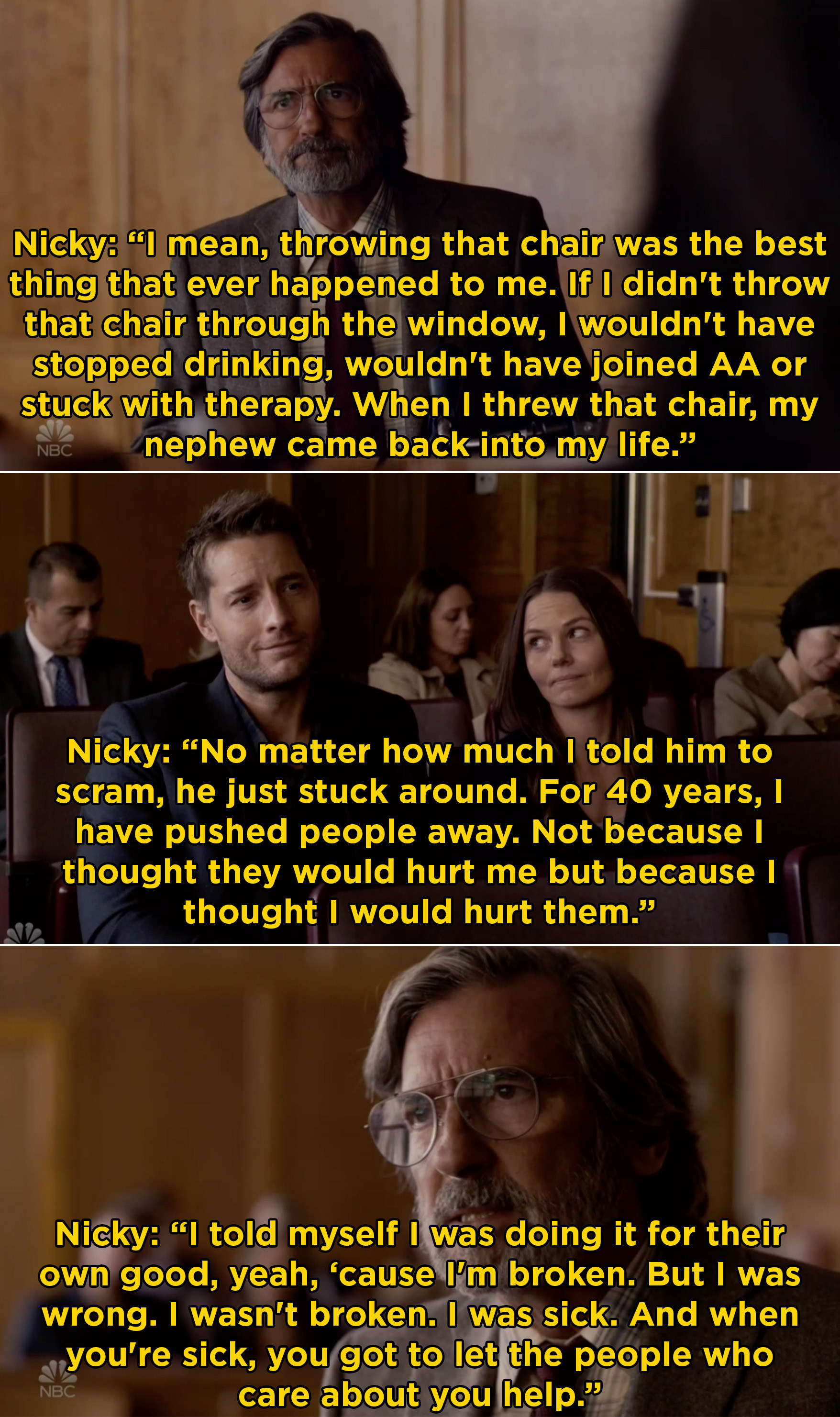 13.
On The Morning Show, Bradley's newfound success as Alex's co-host led her to interview Mitch's accuser on TV and push for answers surrounding the culture at TMS.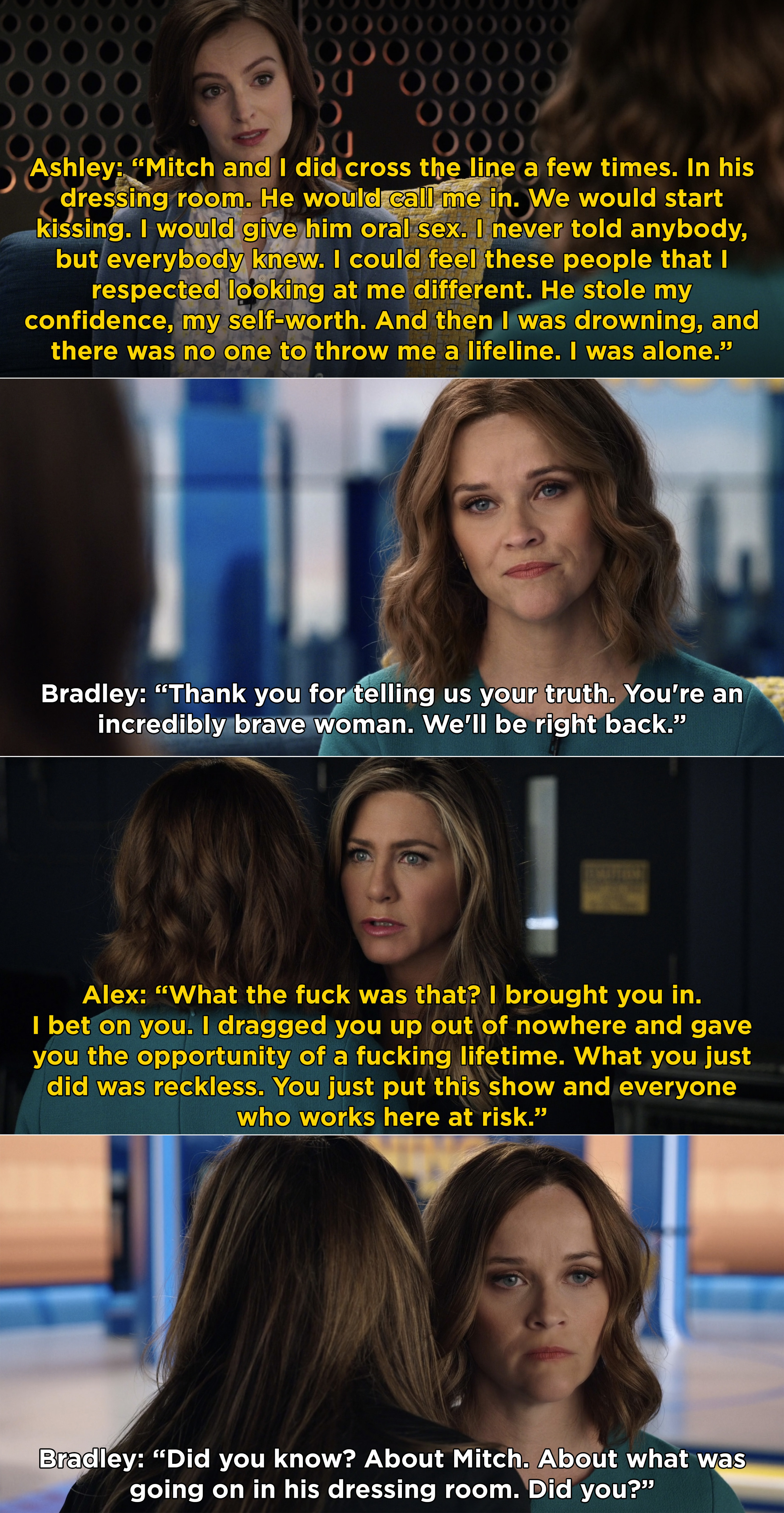 14.
Shameless returned with Season 10 and featured Lip becoming a father — remember, this was the first episode without Emmy Rossum as Fiona.
15.
American Horror Story: 1984 aired its season finale this week. Finn Wittrock appeared as Mr. Jingles' son, who returned to Camp Redwood to find answers.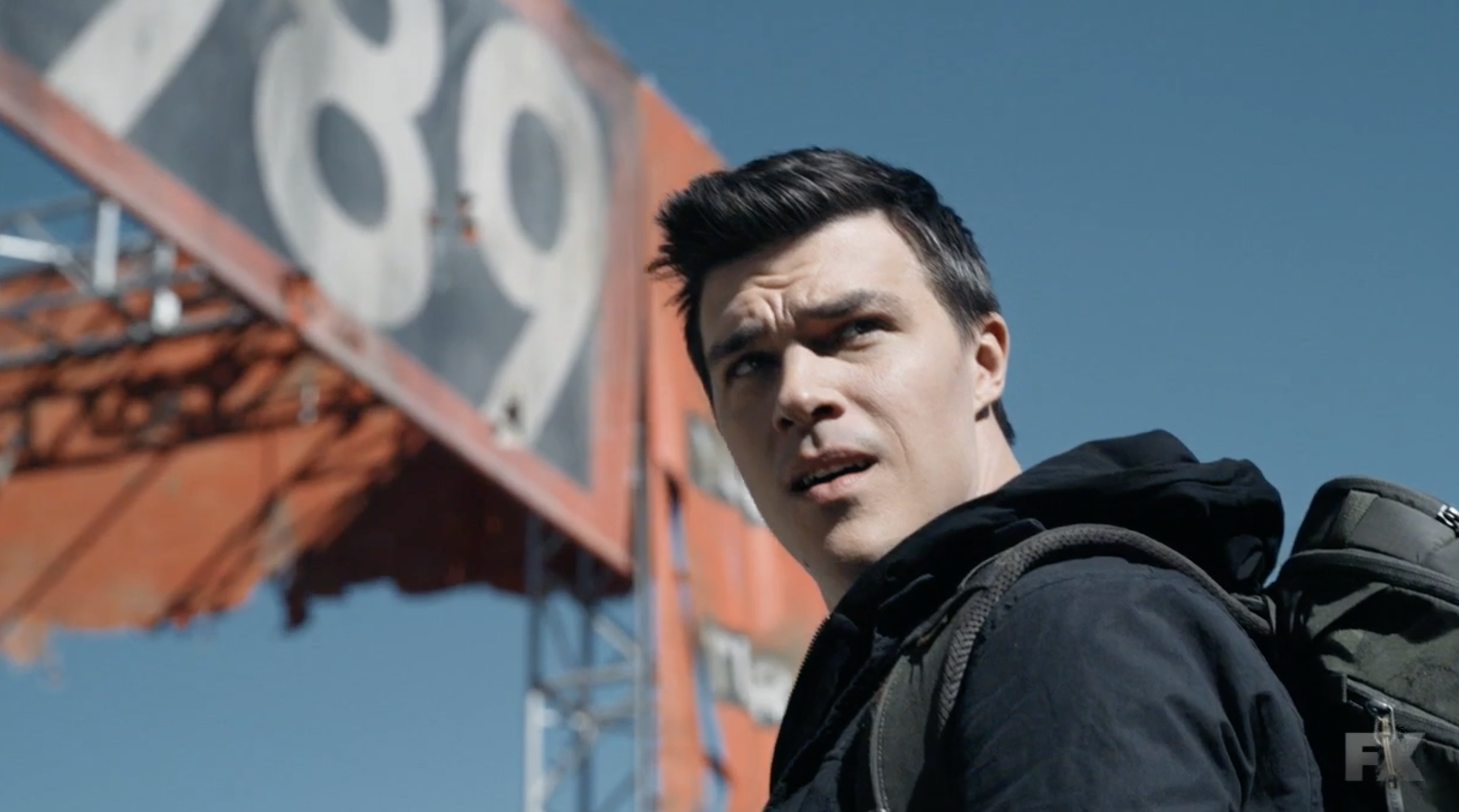 16.
Also on AHS: 1984, it was revealed that Ray helped save Brooke after Margaret stabbed her, and Brooke went on to live a happy life.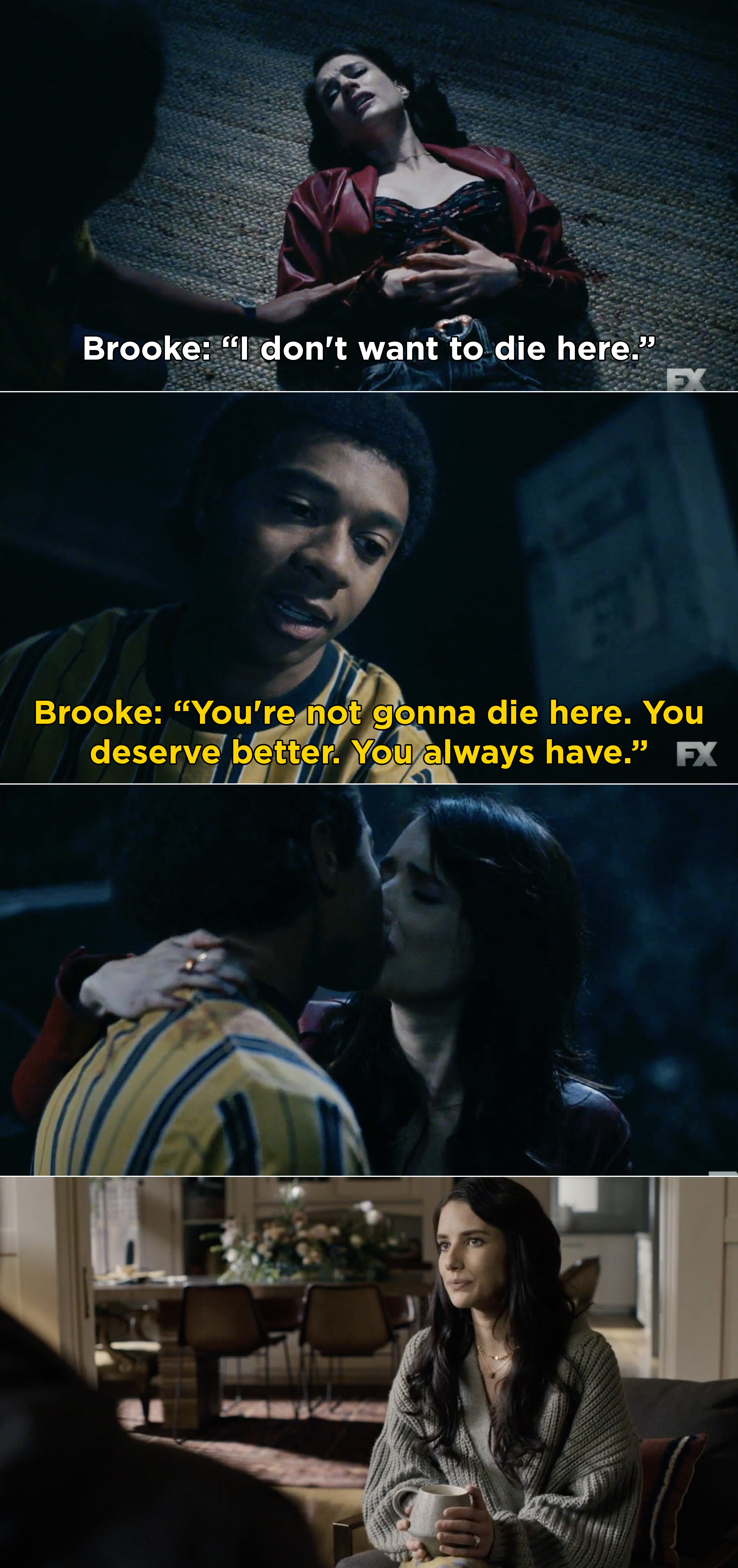 17.
Supernatural brought back an old foe this week, when Sam and Dean rescued a young girl who ended up being Lilith — she was the demon whose death released Lucifer from his cage in Season 4.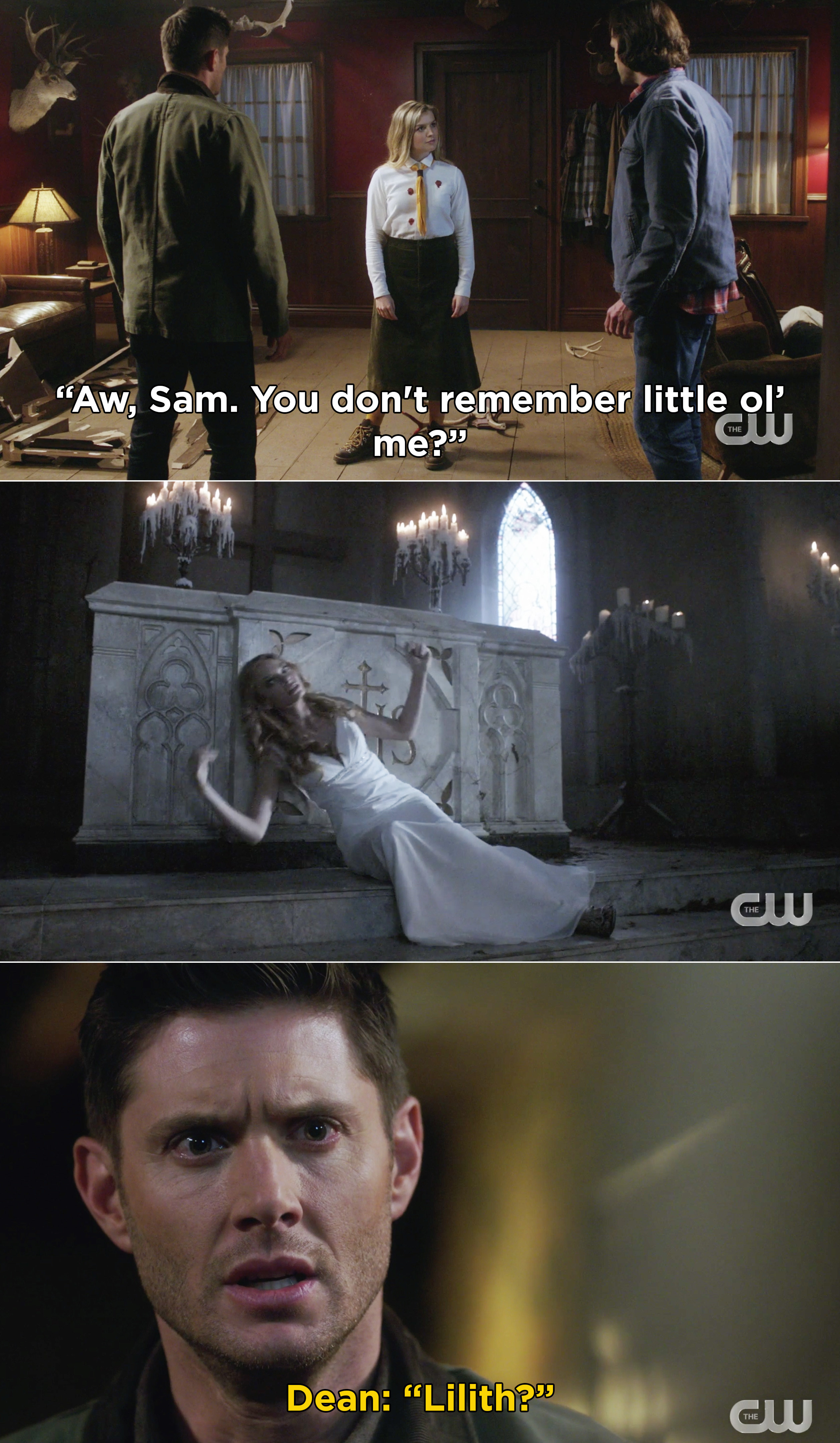 18.
Legacies continued The Vampire Diaries tradition of decade dances when the Salvatore School hosted an '80s-themed dance.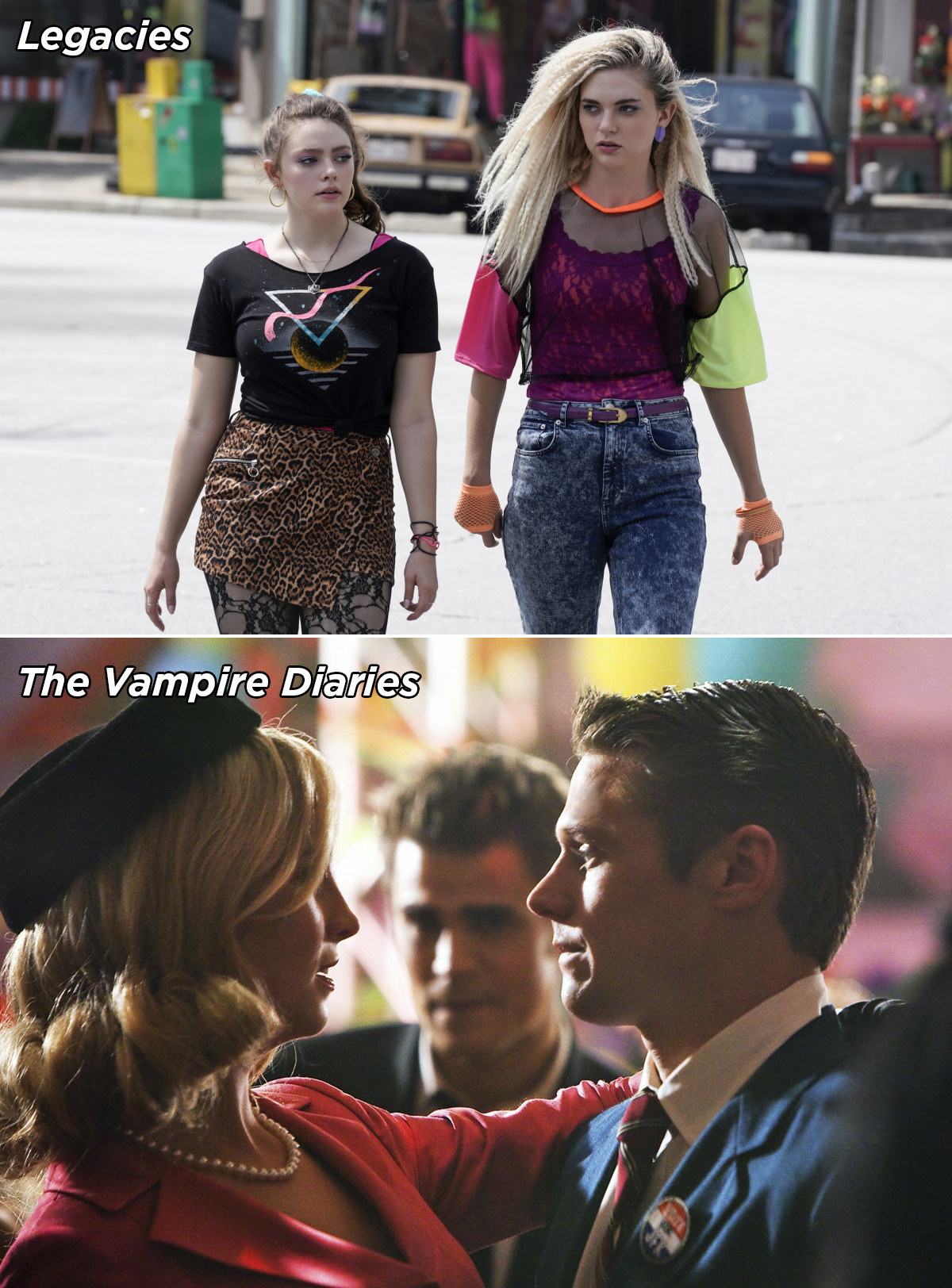 19.
Also on Legacies, it was shockingly revealed that Professor Vardemus is actually Ryan in disguise — the show also carried on the tradition of big villains causing trouble in the decade-themed episodes.
20.
On His Dark Materials, Lyra learned that Lord Asriel was actually her father and she escaped from Mrs. Coulter after learning she was behind the Oblation Board.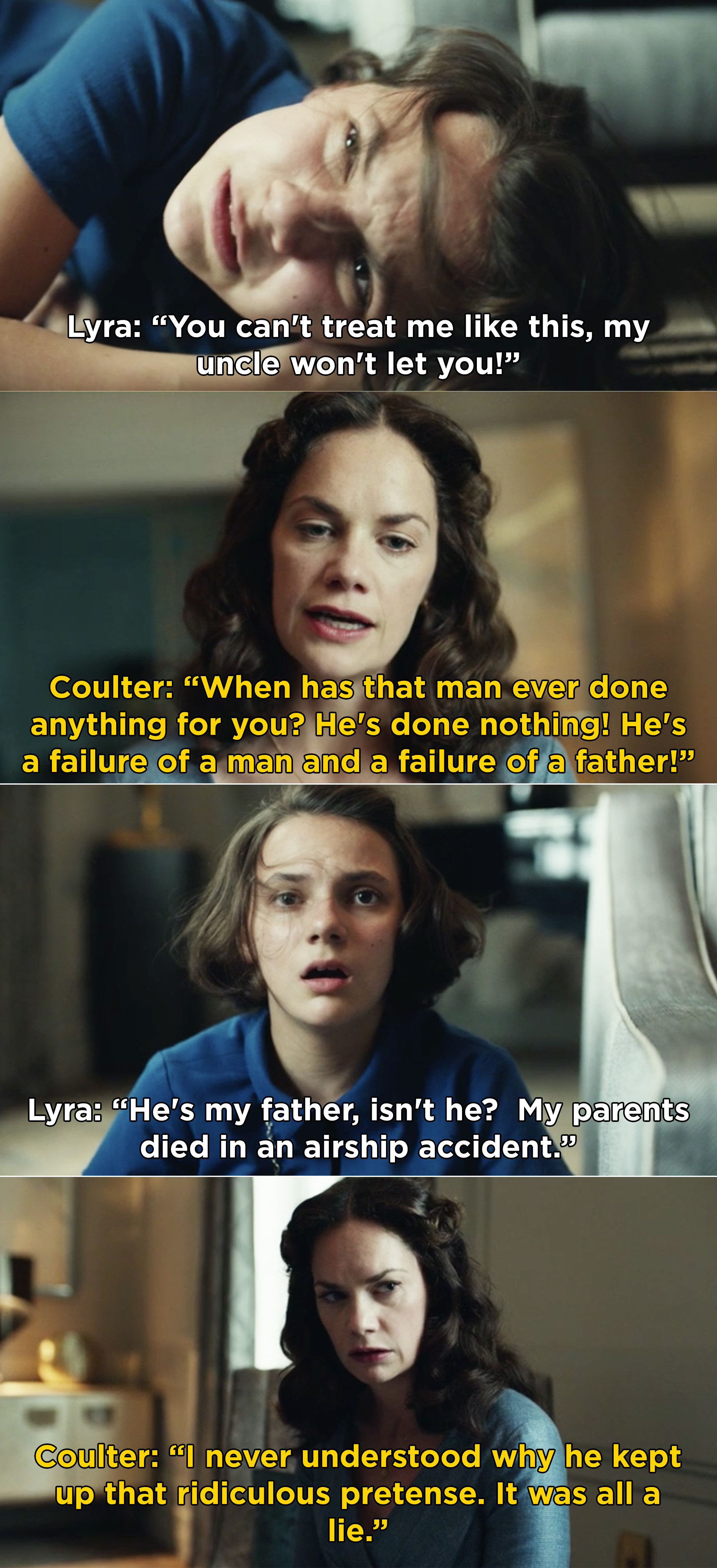 21.
Also on His Dark Materials, Lord Boreal crossed between realities and traveled to Oxford to learn more about Asriel's adventures.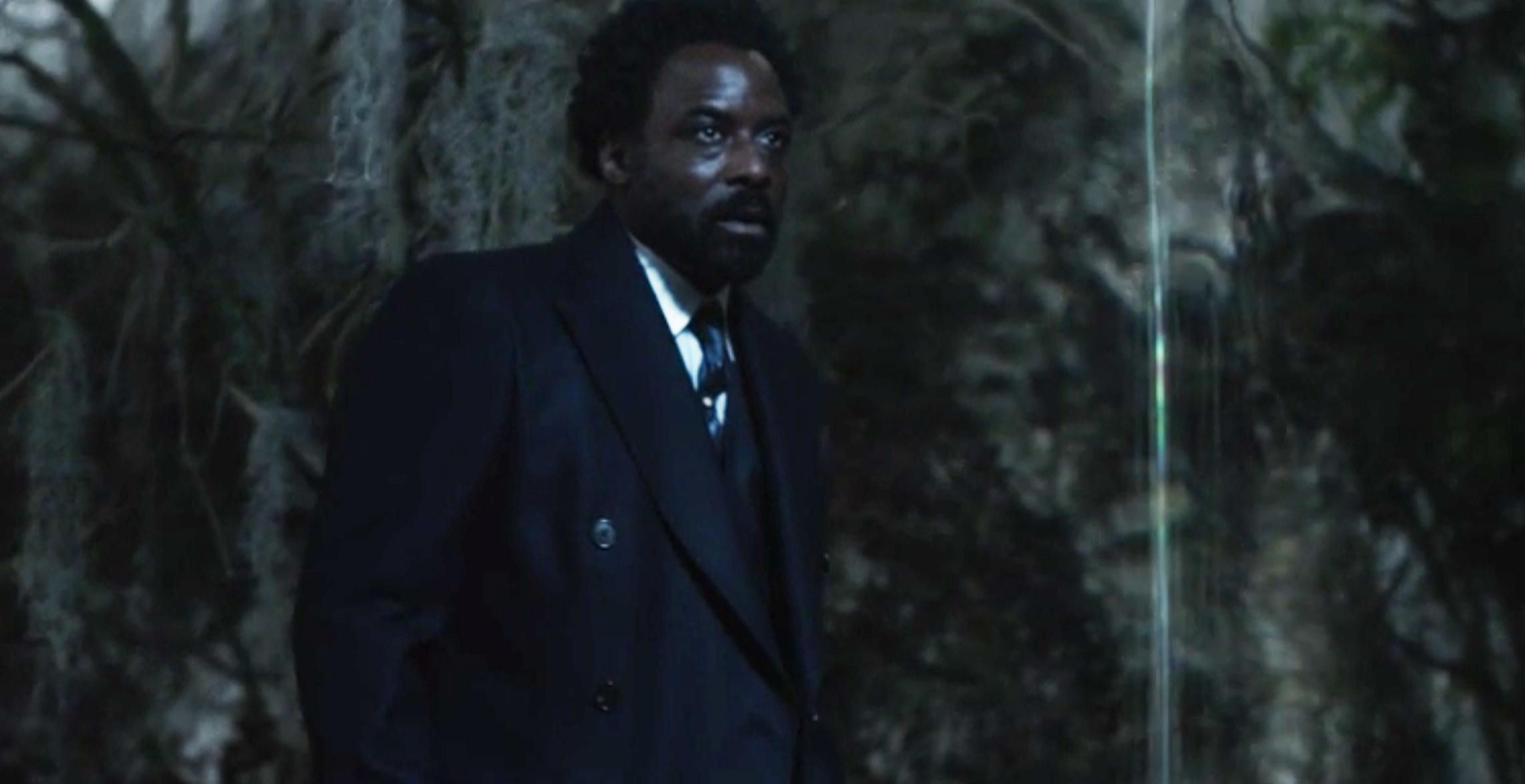 22.
Supergirl revealed how Lena and Andrea became friends, as well as what caused their falling out years later — apparently everyone in Lena's life heartbreakingly lies to her.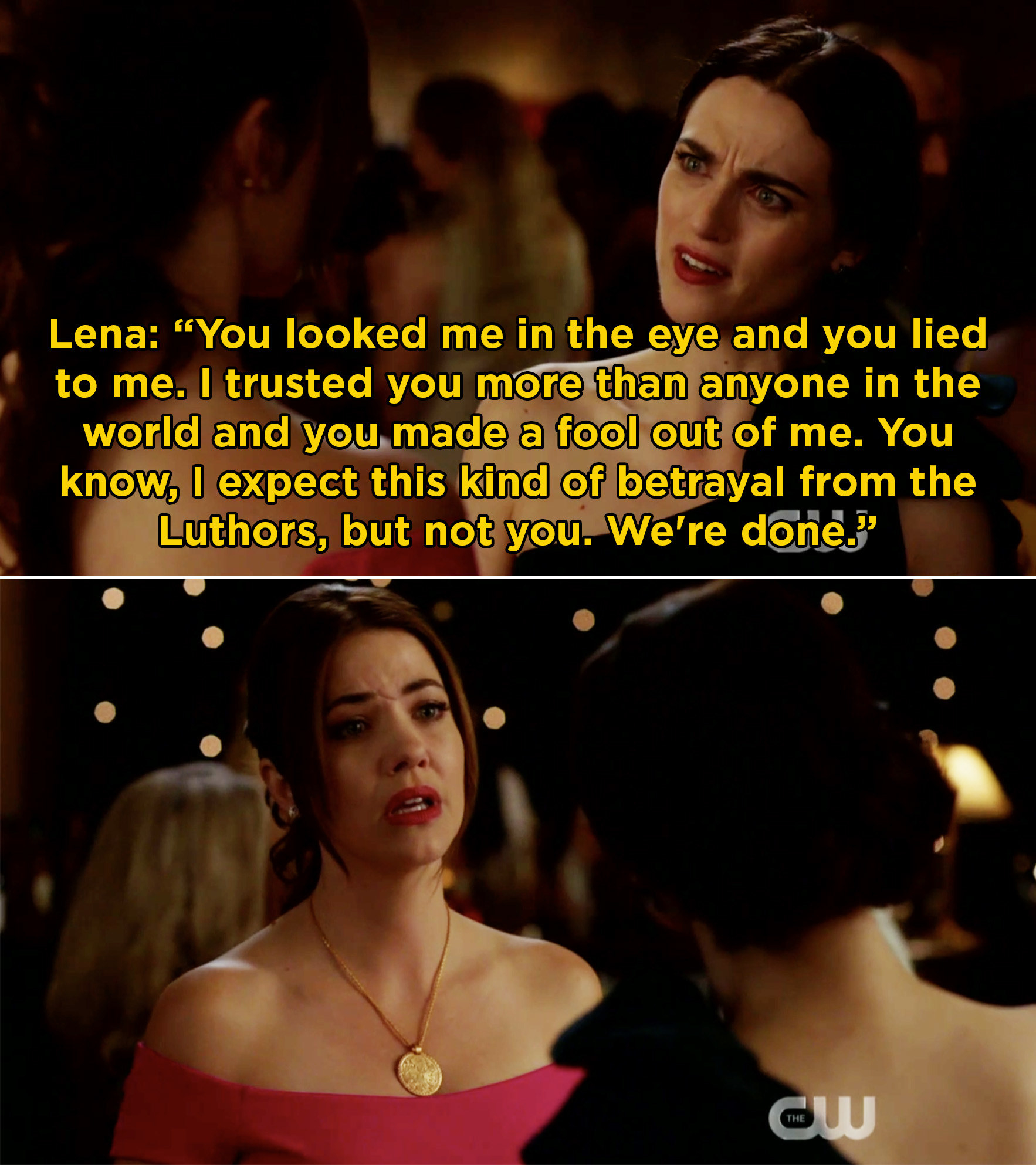 23.
Also on Supergirl, we found out that Lena originally moved to National City in hopes of helping Supergirl save the world.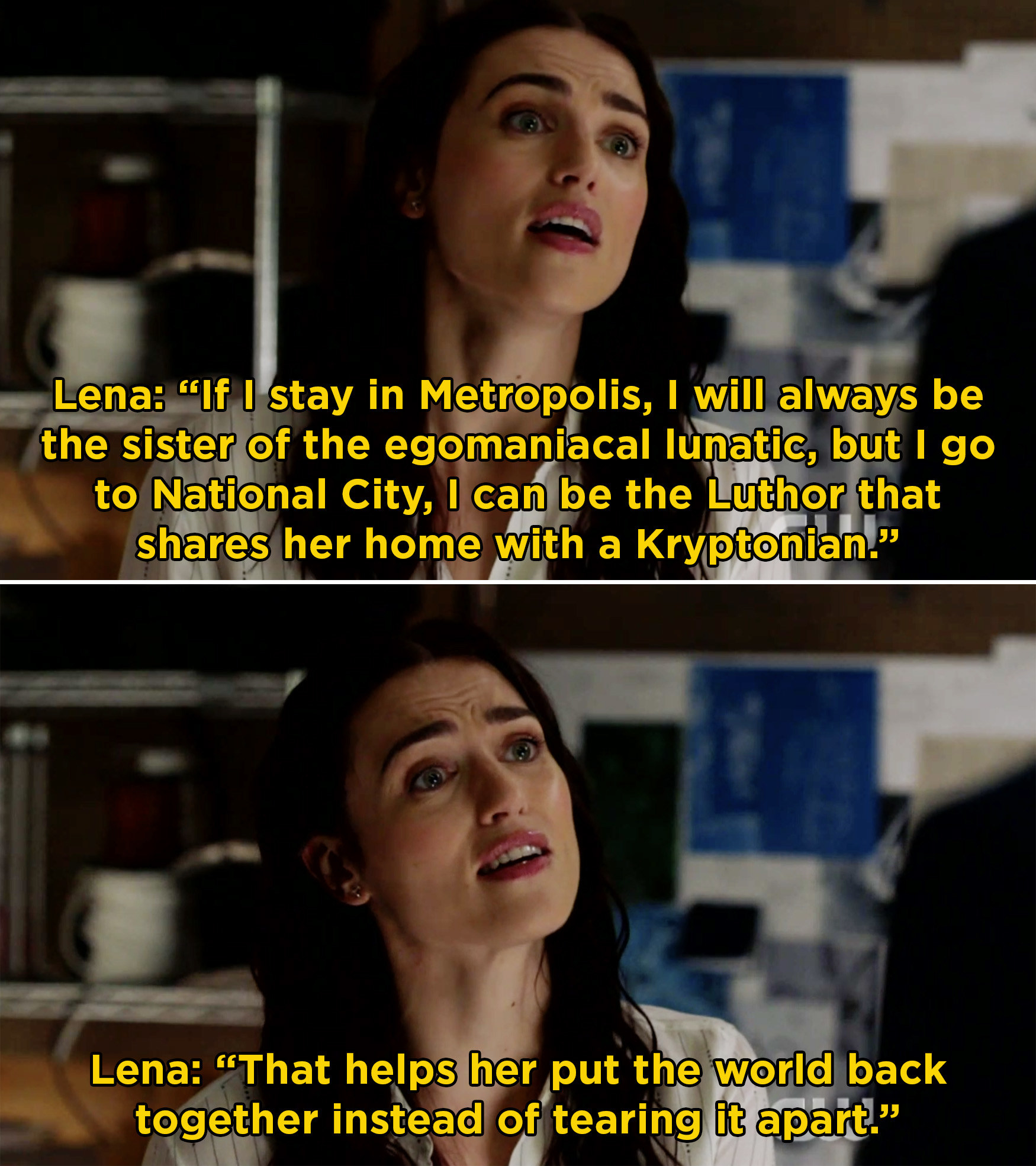 24.
On Batwoman, Sophie pieced together that Kate is Batwoman, but was injured before she could confront her about it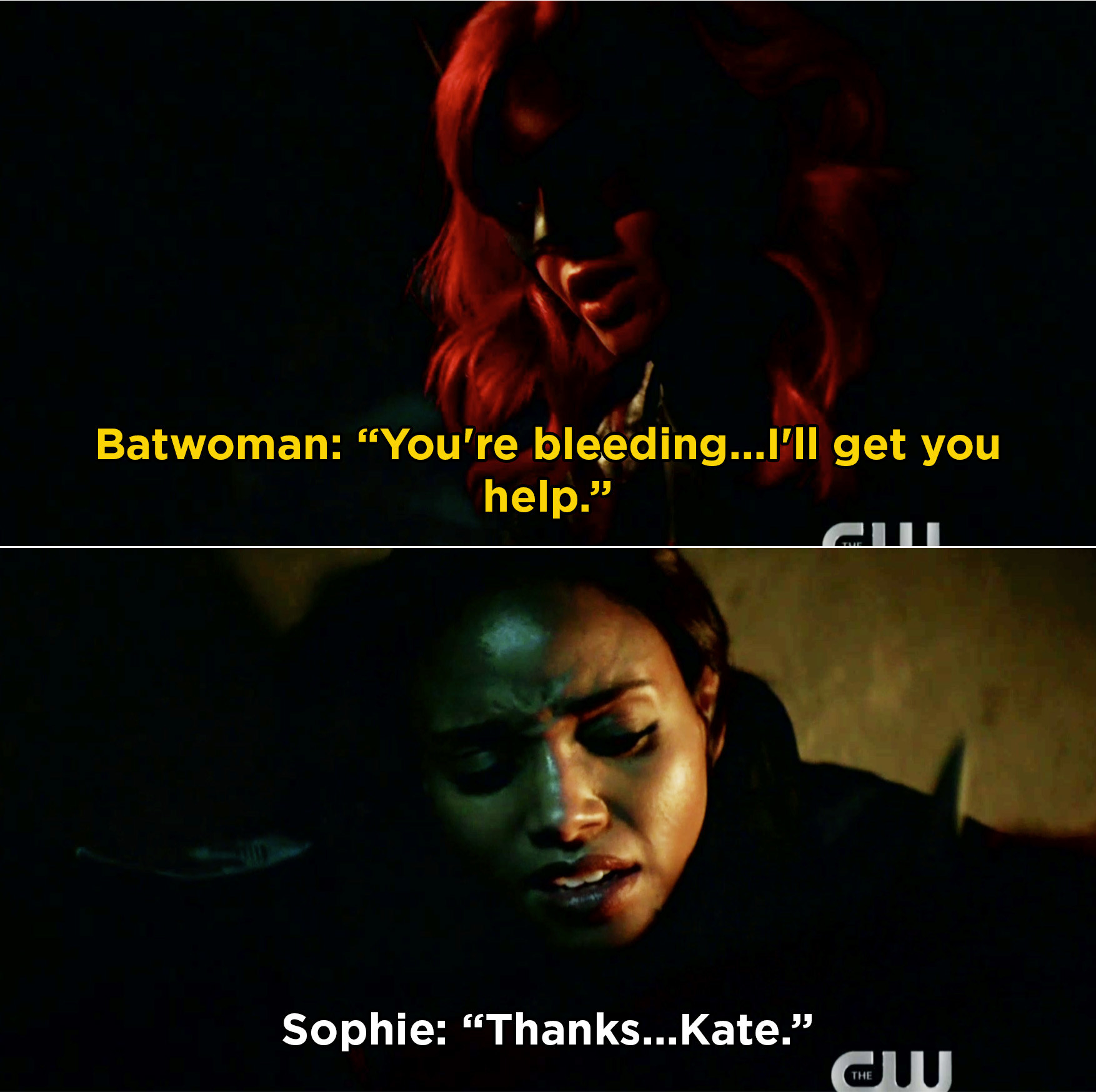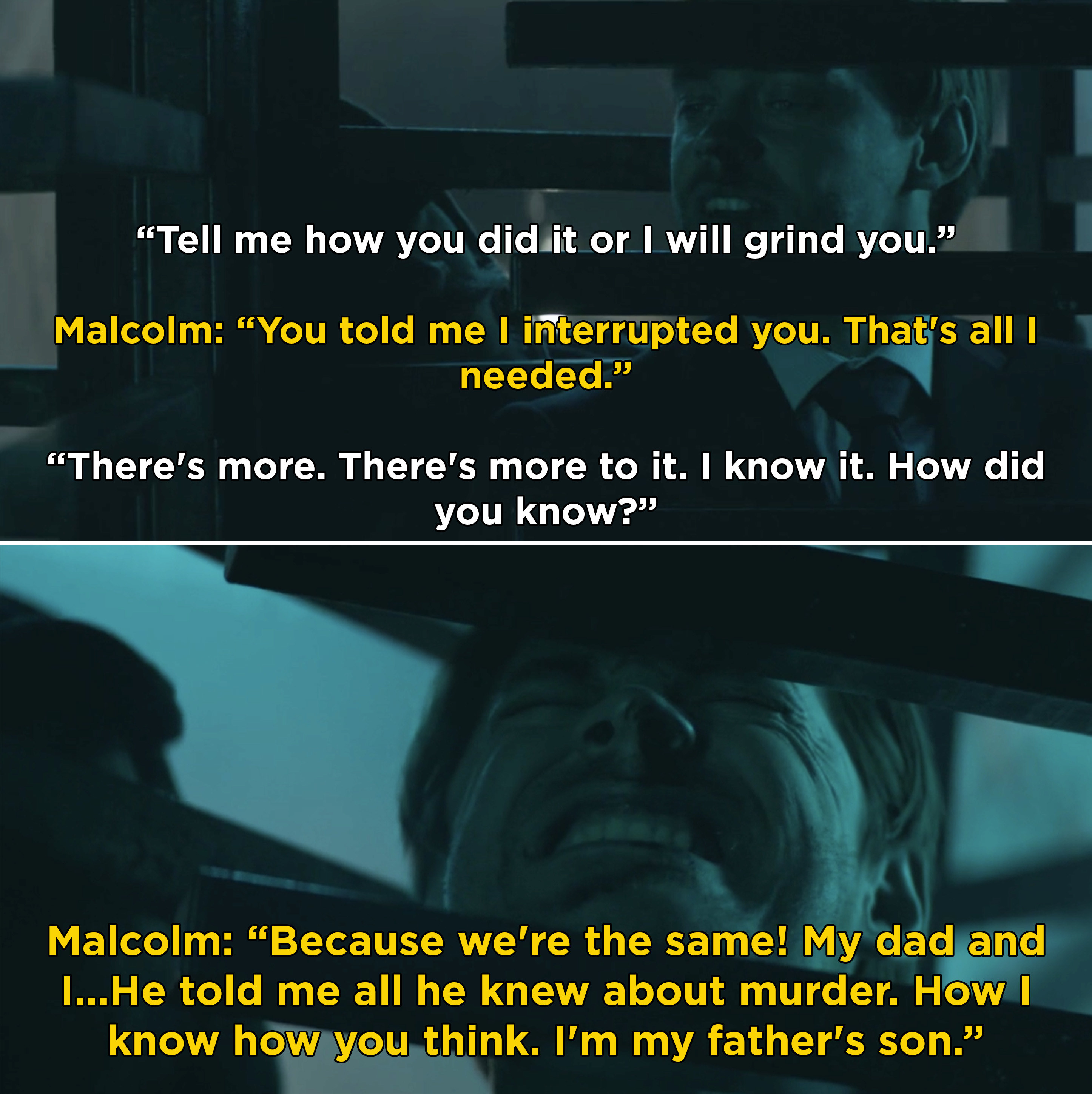 26.
On Sorry For Your Loss, during an argument, Danny accidentally told Leigh that Matt was falling in love with Nina before he died.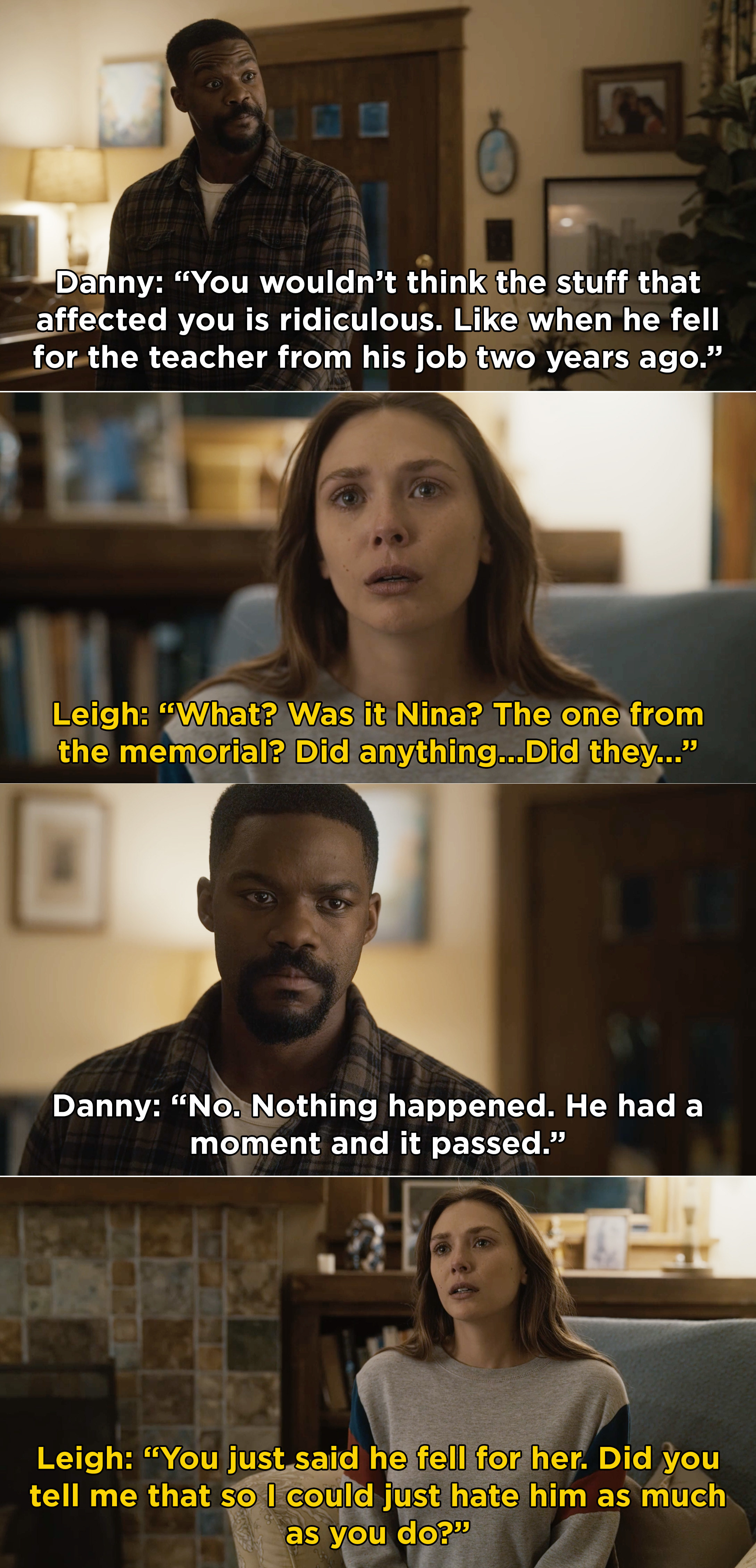 27.
On Superstore, Fred Armisen guest starred as Kyle, a charity representative who Jonah, Amy, and Mateo clash with.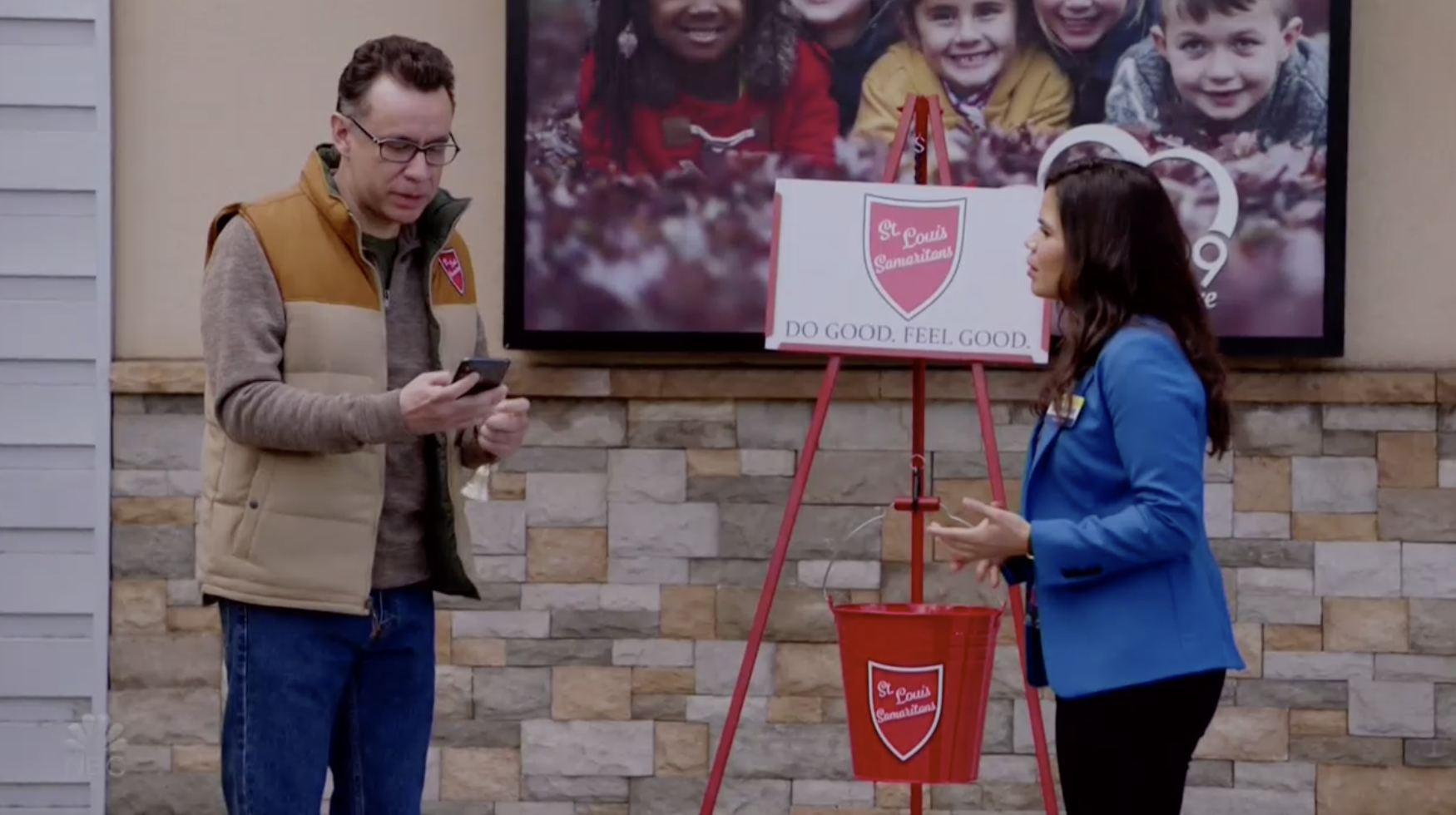 28.
Dublin Murders premiered this week. Based on the Dublin Murder Squad books by Tana French, the series focuses on two murder investigations led by Detectives Rob Reilly and Cassie Maddox.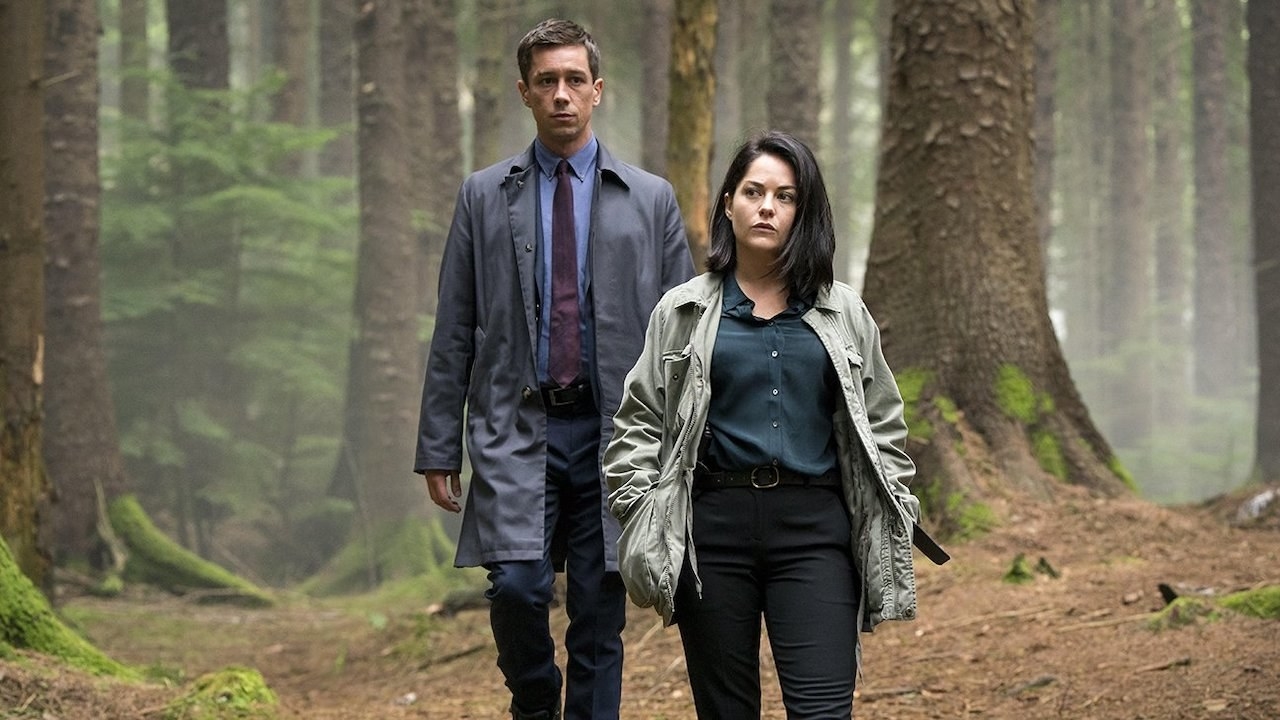 29.
On How to Get Away With Murder, after getting into a car accident caused by the Castillos, Bonnie heartbreakingly learned that Miller had nothing to do with Nate Sr.'s death.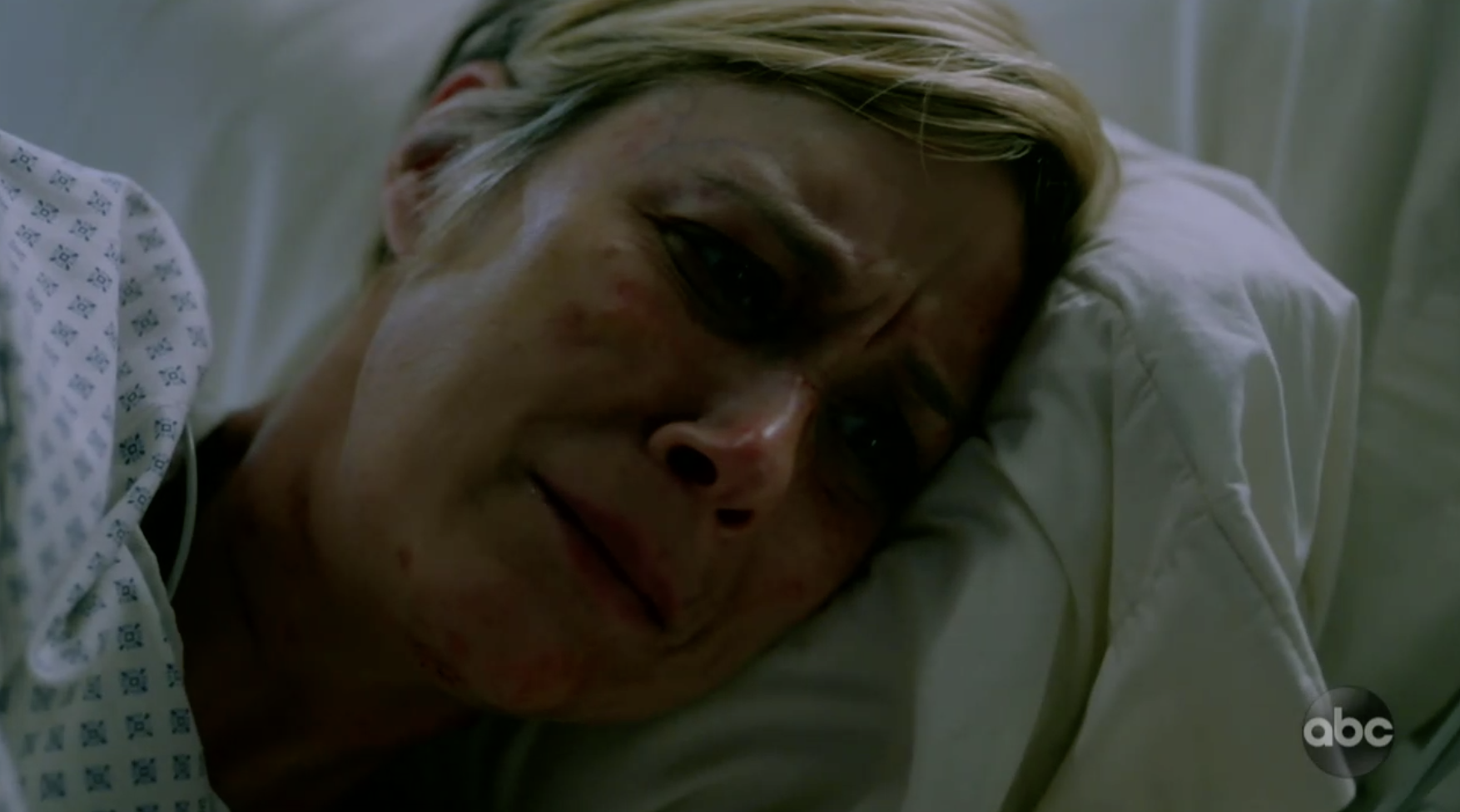 30.
Also on How to Get Away With Murder, during the flash forward we see Annalise assume a new identity as "Justine," delete everything off her hard drive, and seemingly leave town.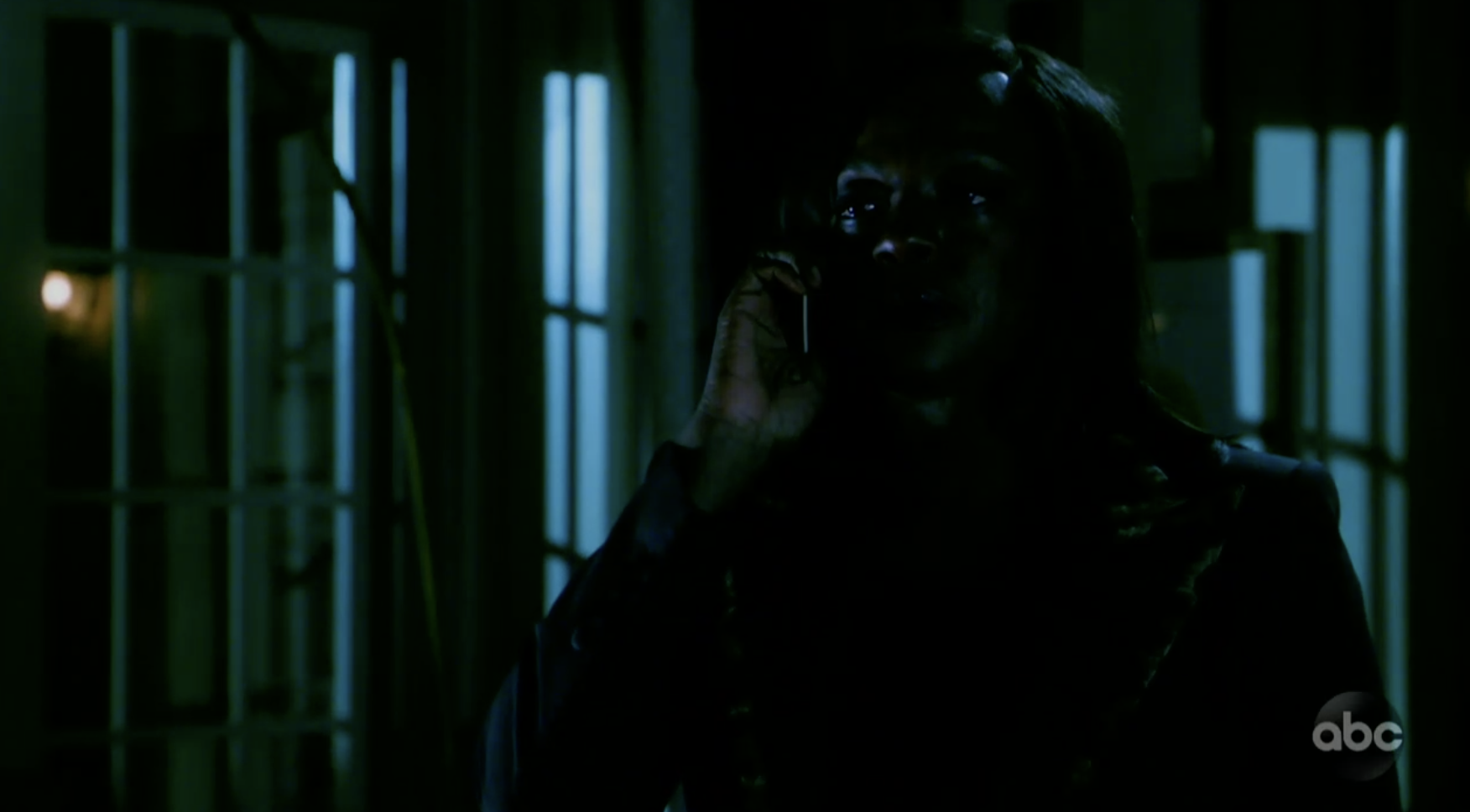 31.
And finally, on Chicago P.D., Burgess shockingly learned that she was pregnant and Ruzek is the father.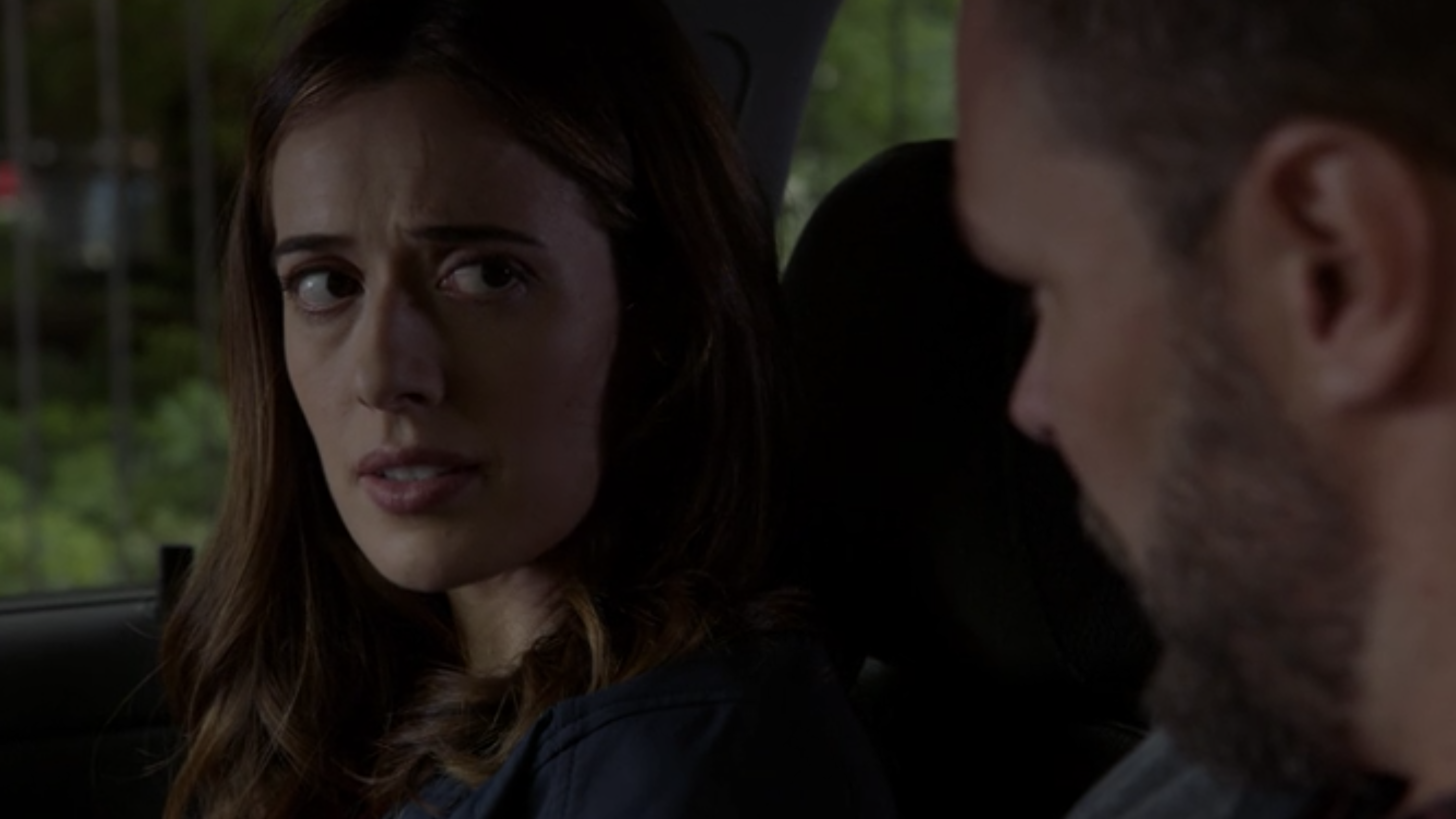 What were your favorite TV moments this week? Tell us in the comments below!