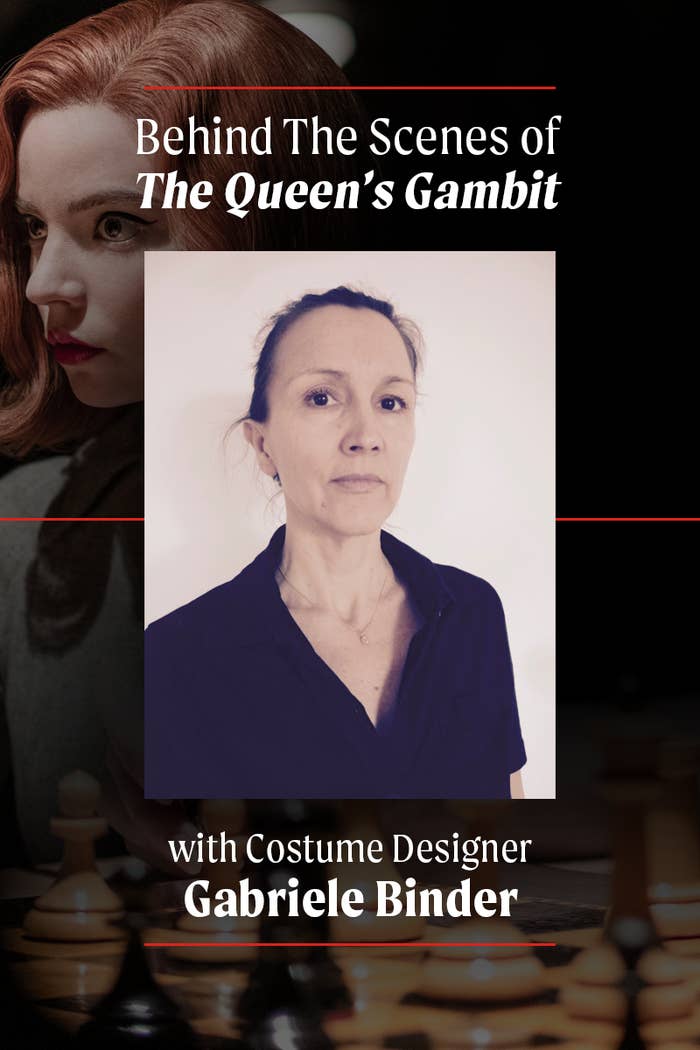 There's no doubt that The Queen's Gambit has become one of the biggest TV series of 2020. With millions of people streaming this perfect limited series in its first months of release, all anyone seems to be talking about is chess, Anya Taylor-Joy, and the gorgeous costumes.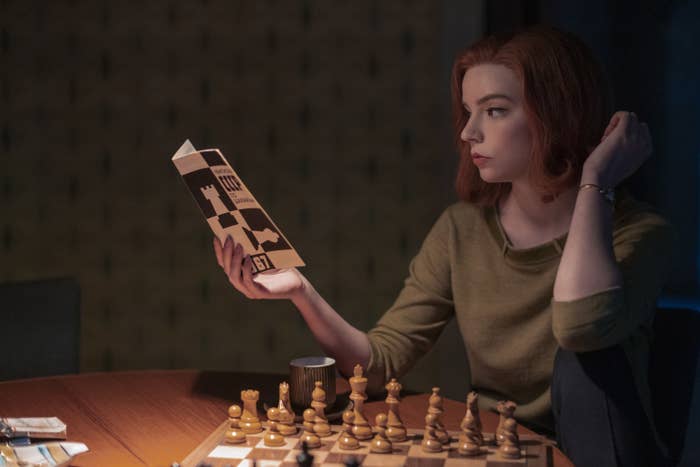 So, to celebrate the success of The Queen's Gambit, BuzzFeed sat down with costume designer Gabriele Binder, who took us behind the scenes of how these incredible costumes came together. Here's everything we learned:
1.
First, about "80%" of the costumes were handmade by Gabriele Binder and her team of costume designers, including every single dress and coat Beth wears.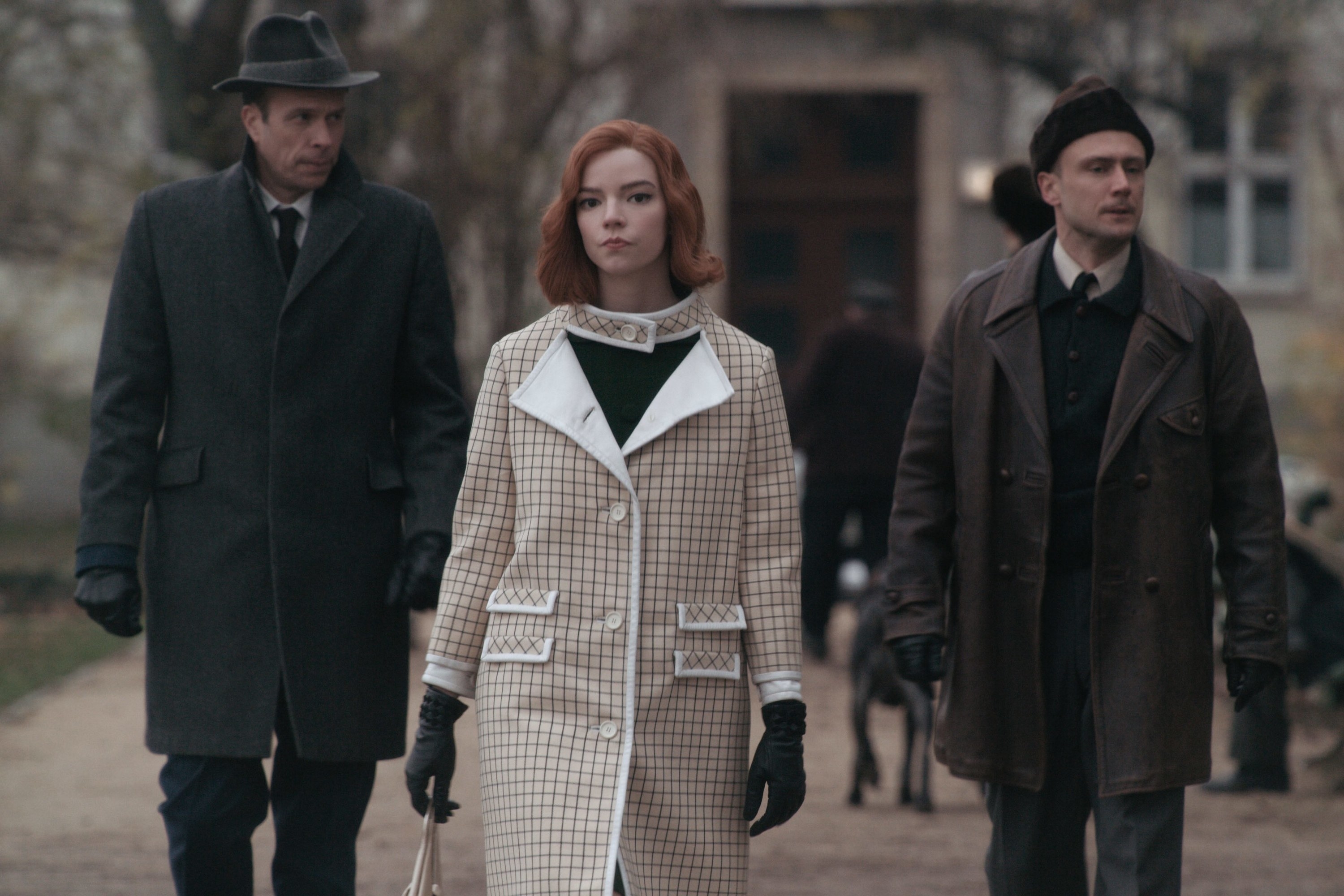 2.
Gabriele was instantly drawn to The Queen's Gambit upon hearing about it and she said it immediately seemed "interesting."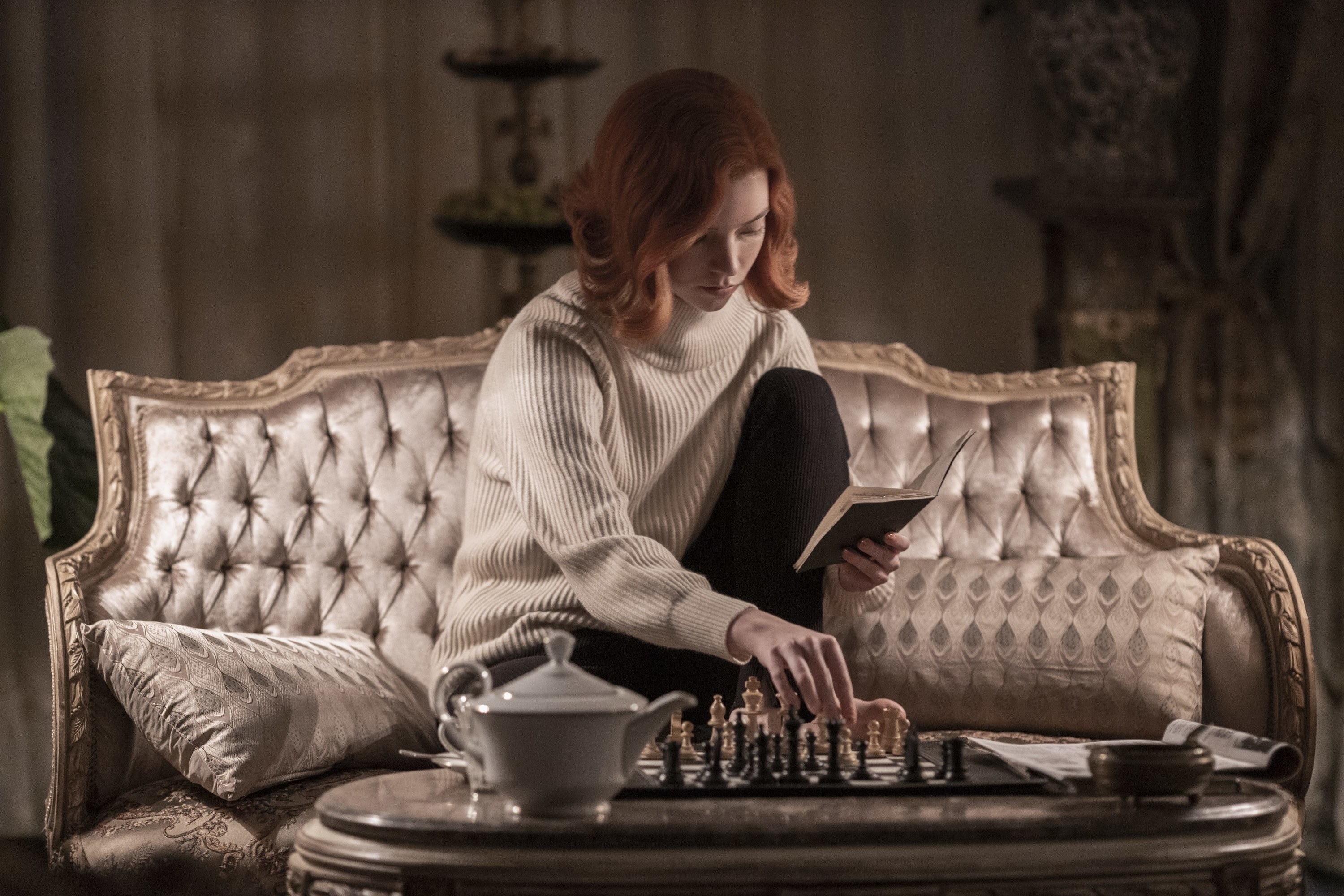 3.
In the beginning of the series, the major fashion inspirations for Beth were Audrey Hepburn and Jean Seberg.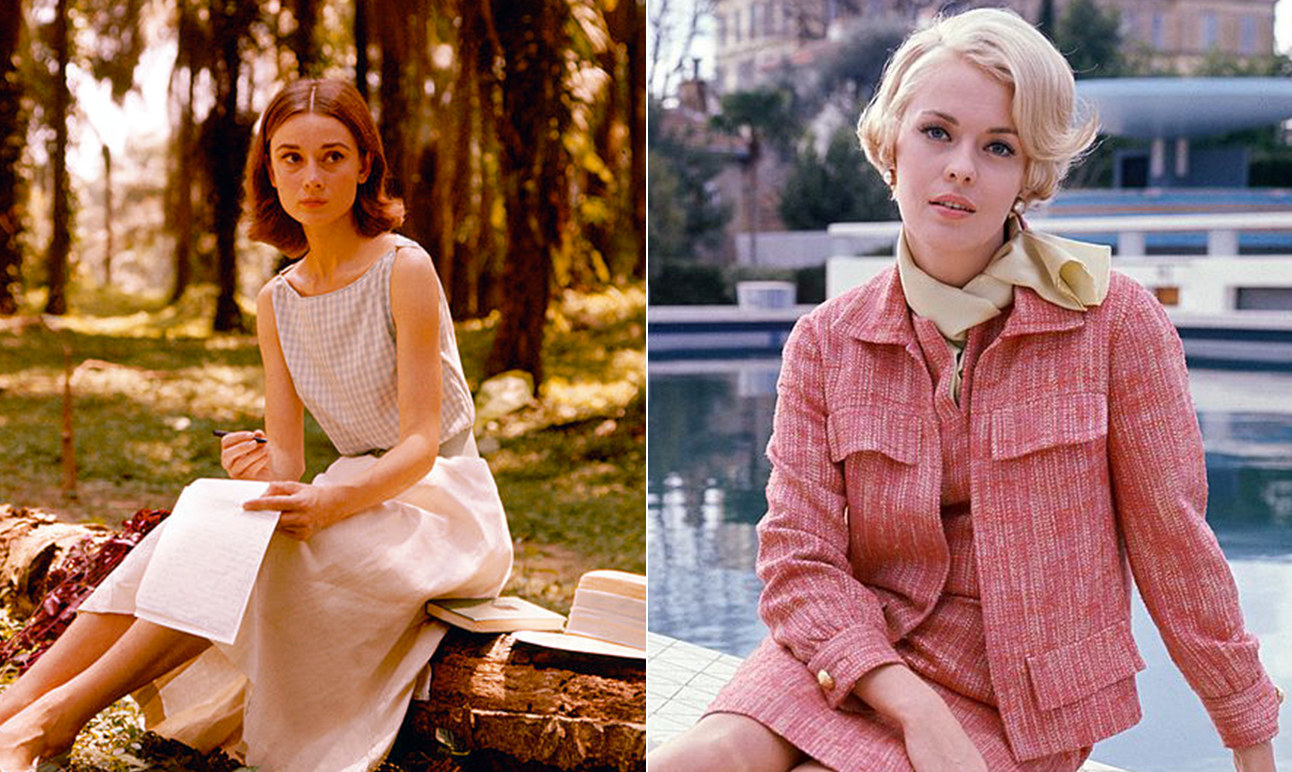 4.
Then, as the series progressed, the inspiration behind Beth's later costumes were Edie Sedgwick, Juliette Gréco, and other French singers and stars.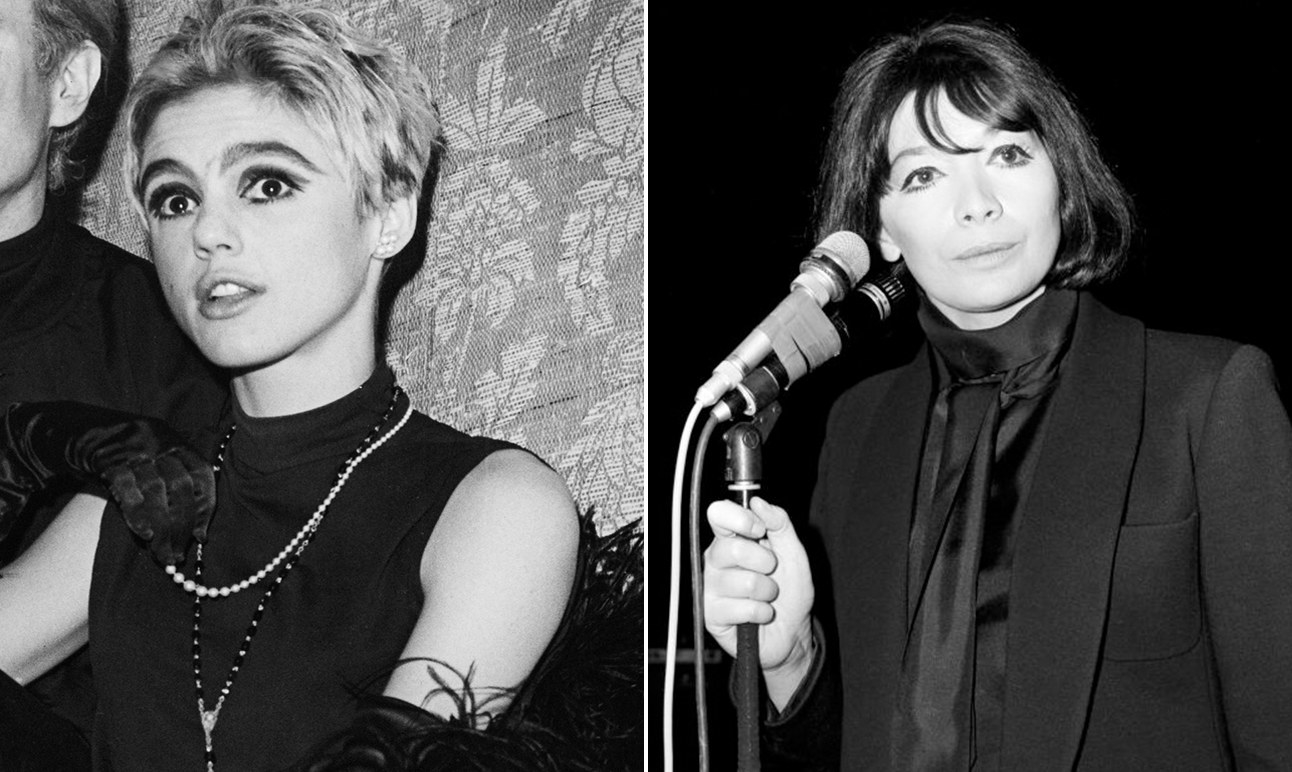 5.
Gabriele said it was "so much fun" doing fittings with Anya Taylor-Joy and she made it easy to find Beth's style and voice through her clothing.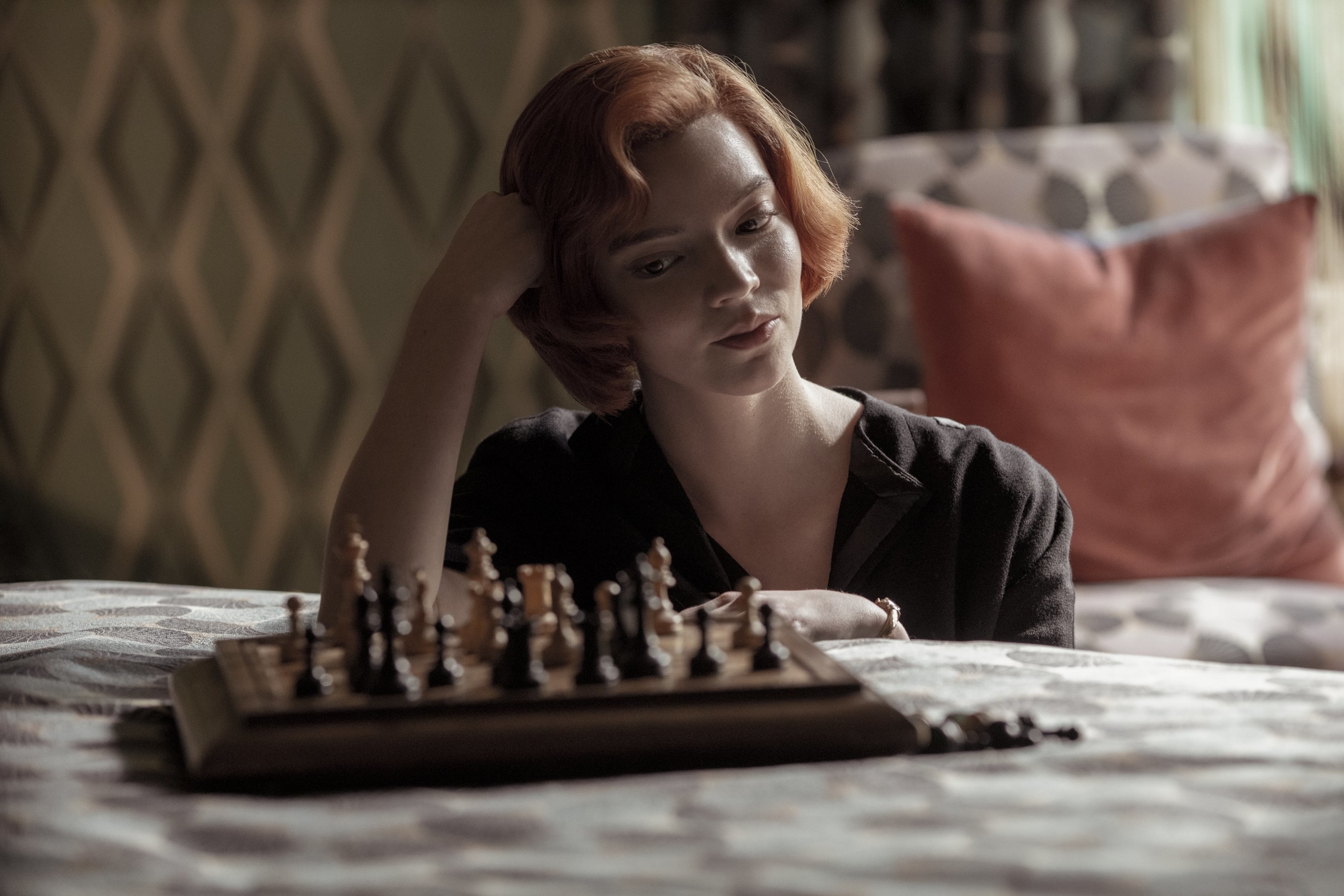 6.
Gabriele explained that working with Anya on Beth's style was like a game of "ping pong." Gabriele had concepts for designs and Anya gave "a lot of input" on how Beth's character arc could be shown through what she wears.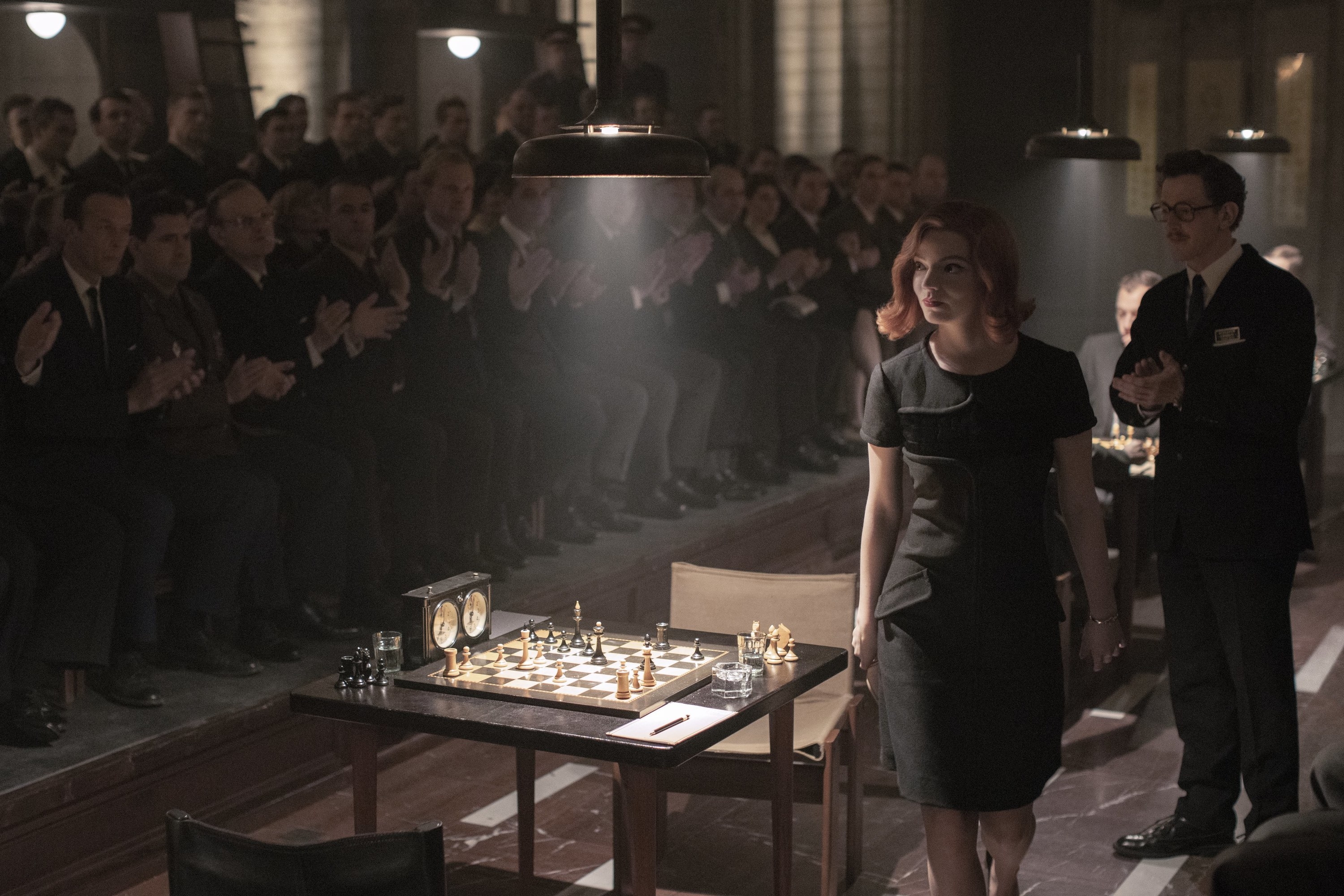 7.
Gabriele made sure that Beth's early style highlighted the fact that she lived in an orphanage and didn't have a lot of role models growing up, so she is constantly looking to imitate the women in her life through her clothing.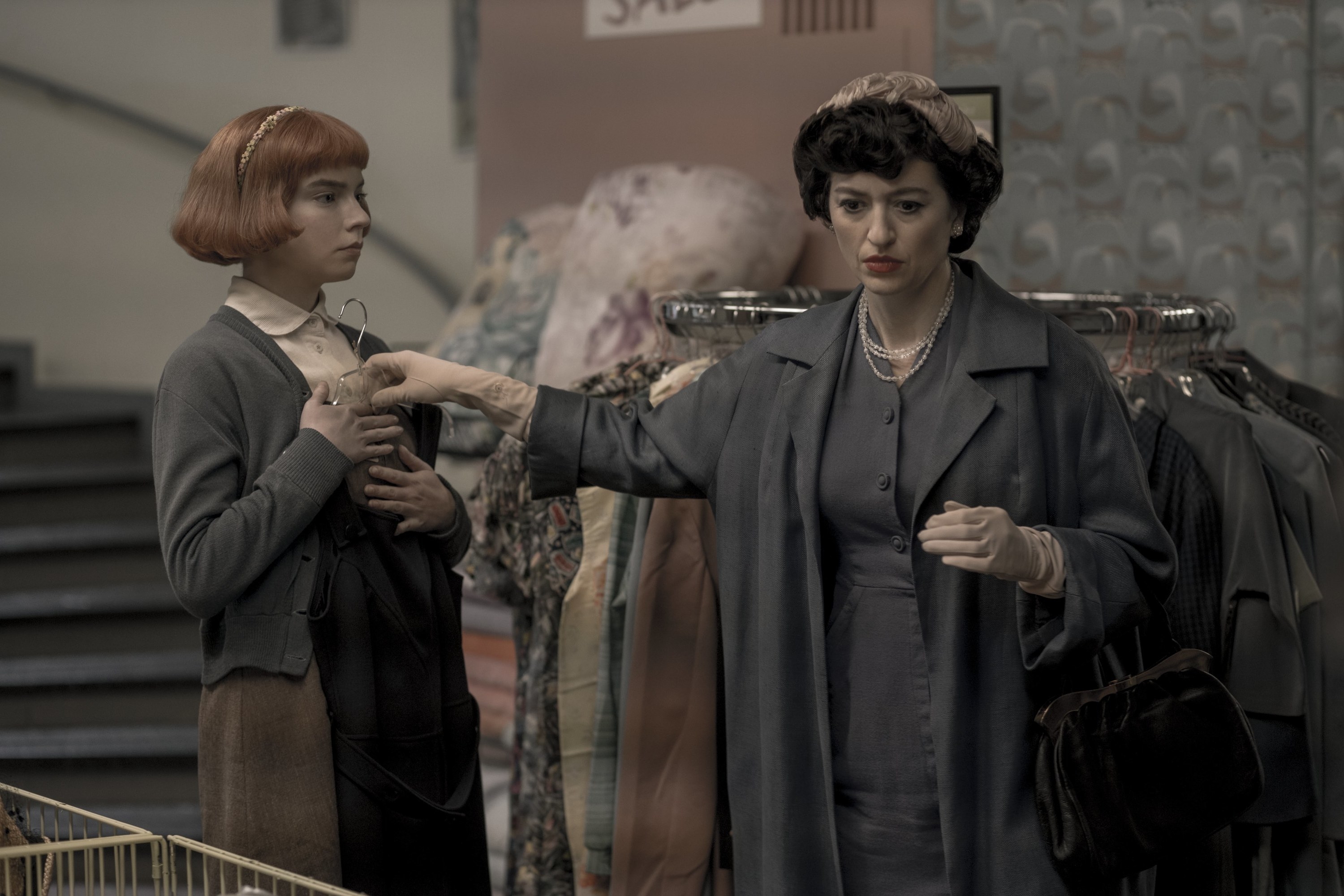 8.
In fact, the best example of Beth imitating what others wear and looking to someone for fashion inspiration is when she meets Cleo.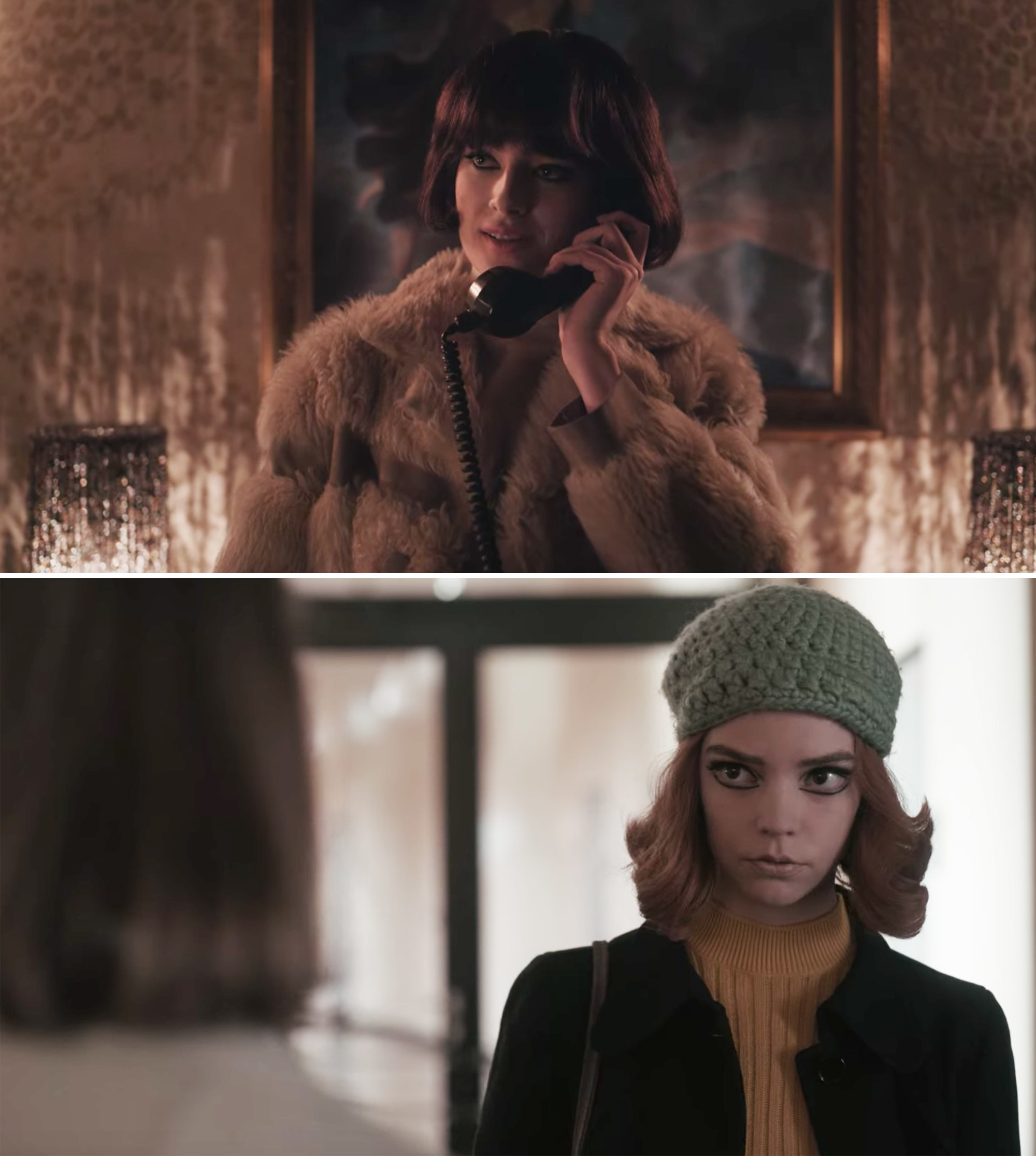 9.
Gabriele believes that when Beth attends the party with the other girls at school, it's then that she finally realizes how important her individual style is and that she doesn't need to dress like the other girls to fit in.
10.
Gabriele designed all of the costumes with chess players in mind, so that's why you don't see a lot of jewelry on Beth and she doesn't wear "asymmetrical" patterns.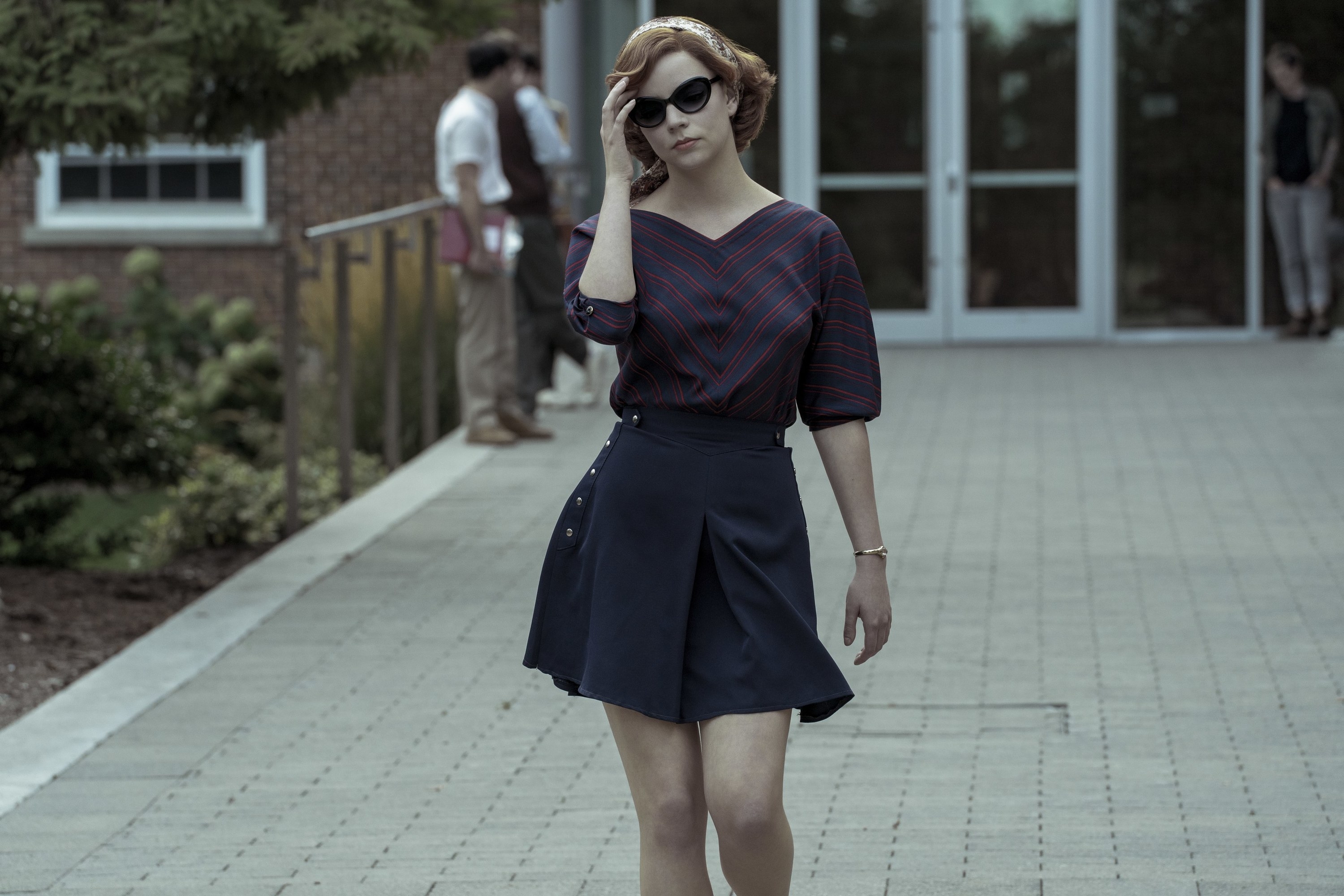 11.
Tapping into chess players' love of chess is where Gabriele came up with the idea to have the lines and squares of a chessboard appear in Beth's clothing.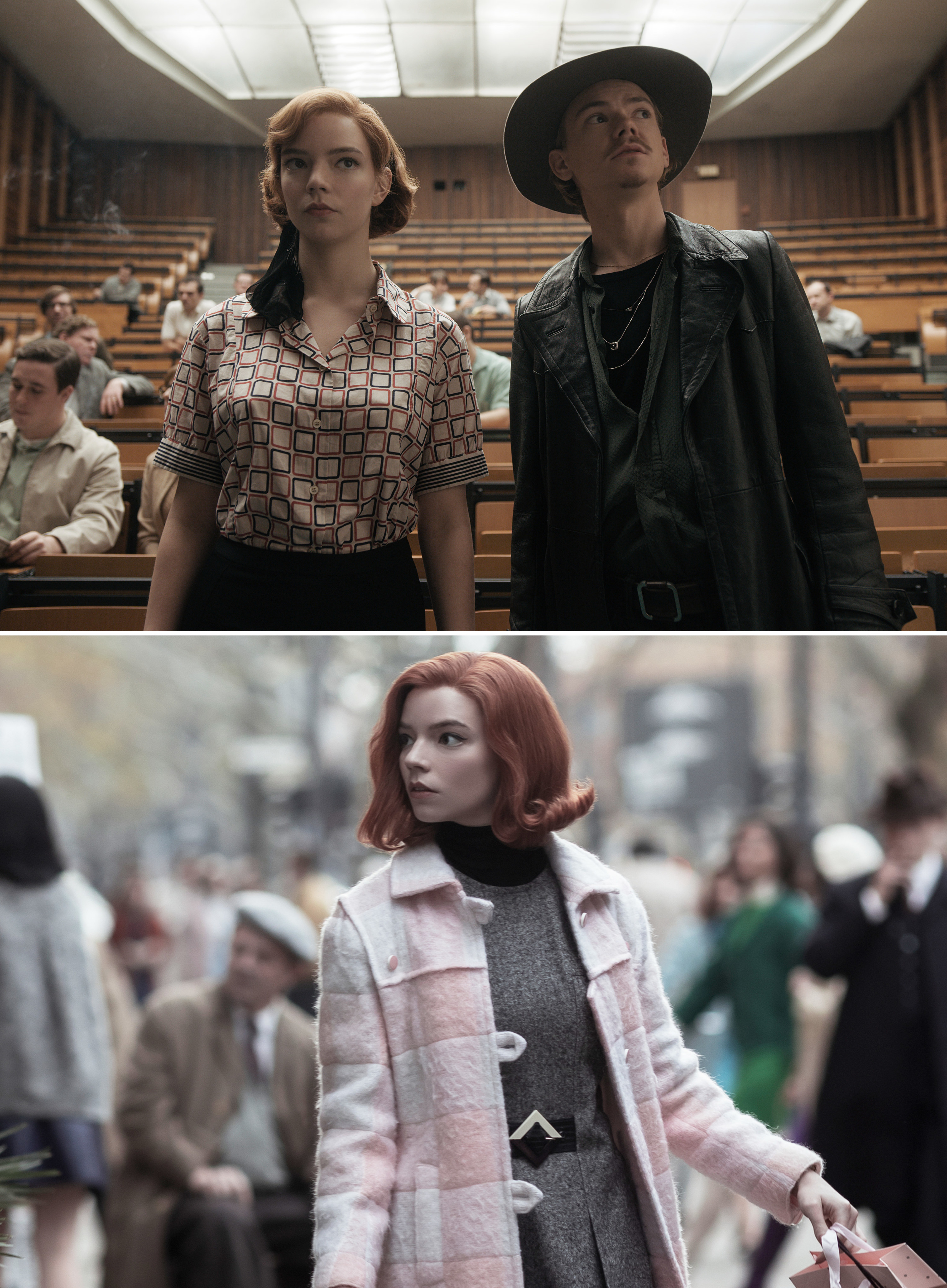 12.
When Jolene returns and visits Beth, her outfit was inspired by Angela Davis and "a little bit of the Black Panther Party."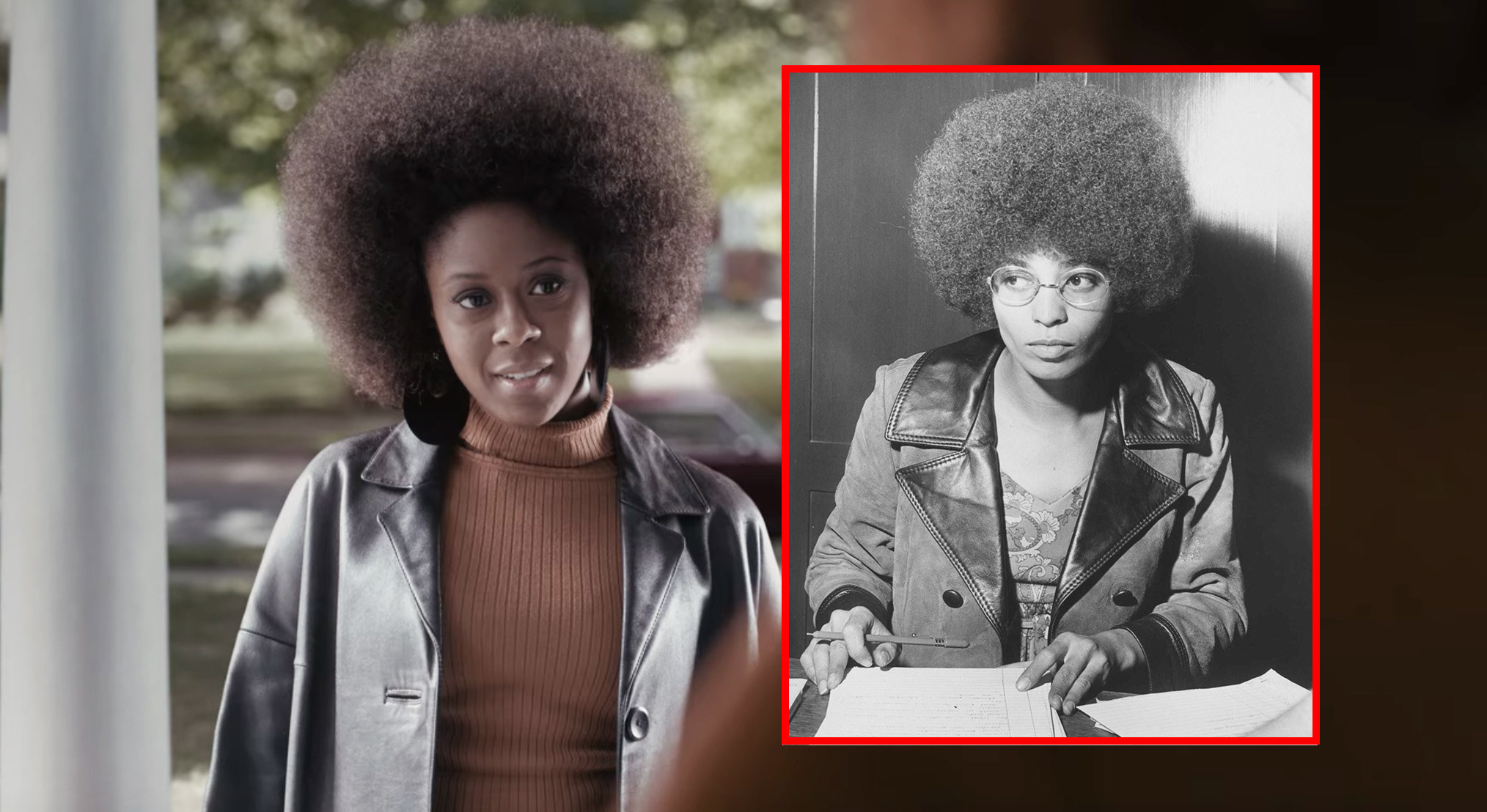 13.
In fact, Jolene's adult costumes were created so that they exemplified that she's a "smart woman" and that she's "a fighter."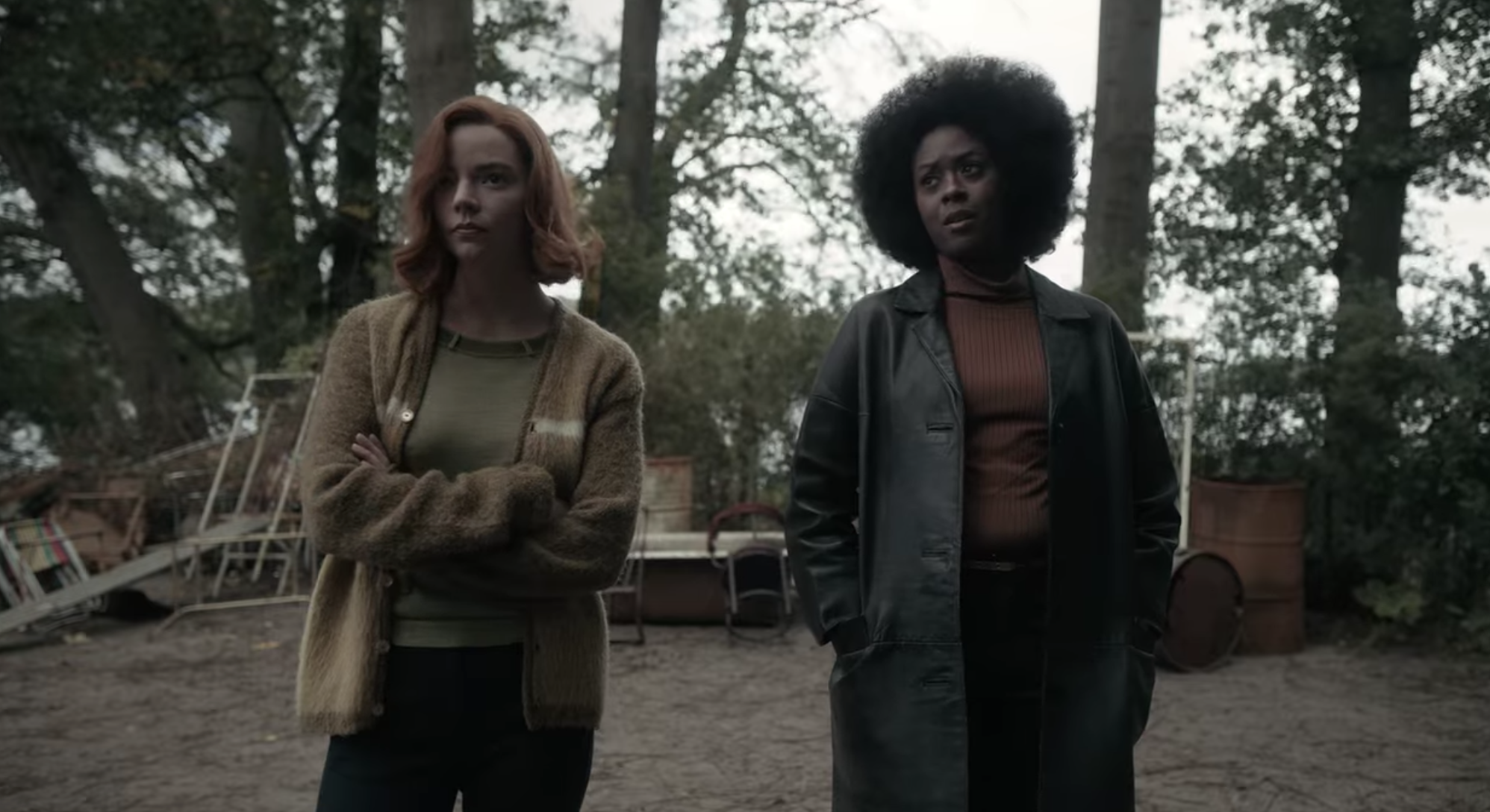 14.
Light green was a color that popped up a lot in The Queen's Gambit and ultimately represented Beth's "home." She wears a light green shirt made by her mother when she arrives at the orphanage and then can be seen wearing light green during her final match with Borgov.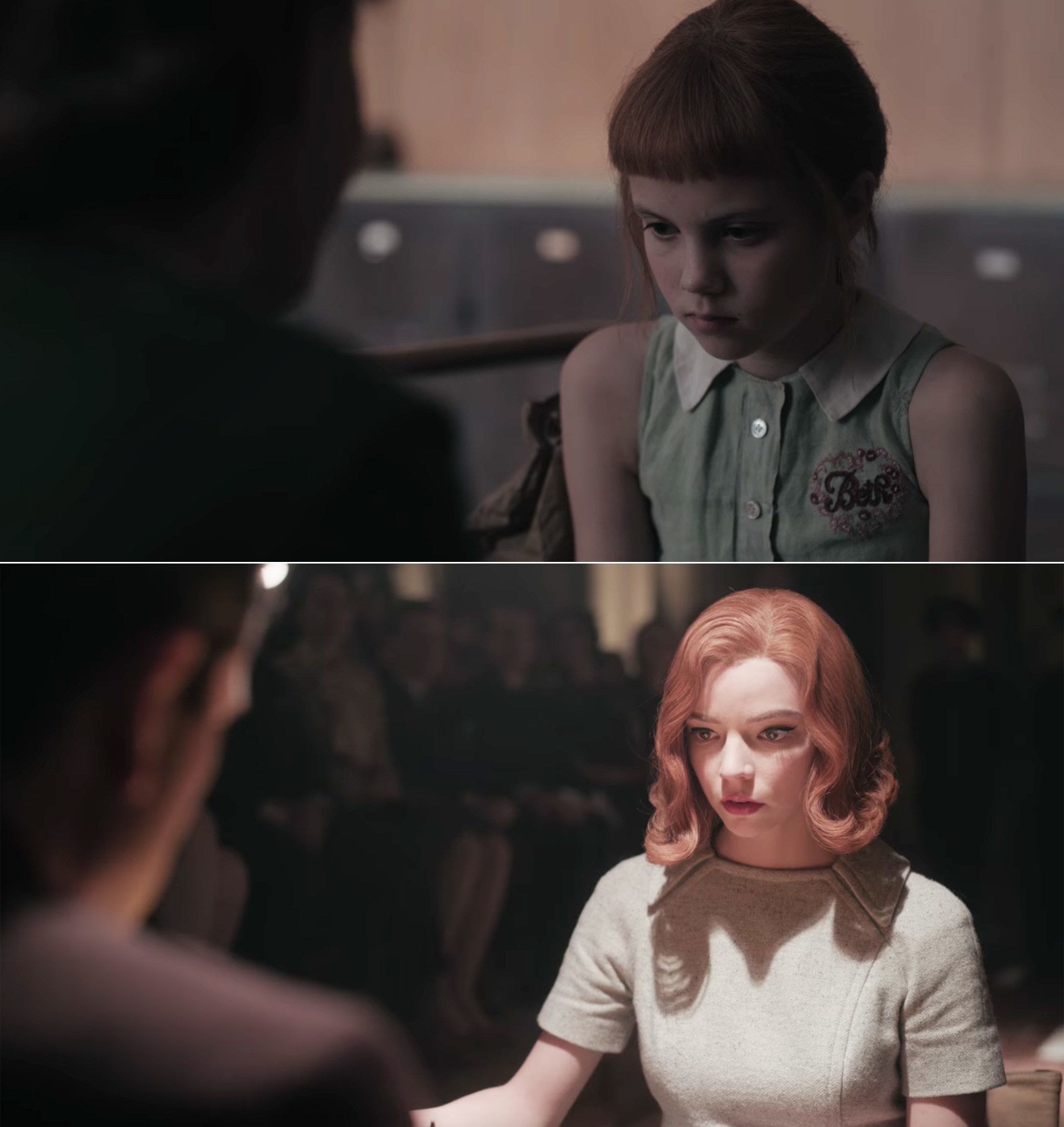 15.
Also, green was chosen for when Beth was in the orphanage because she was able to blend into her surroundings since the orphanage set was mostly green.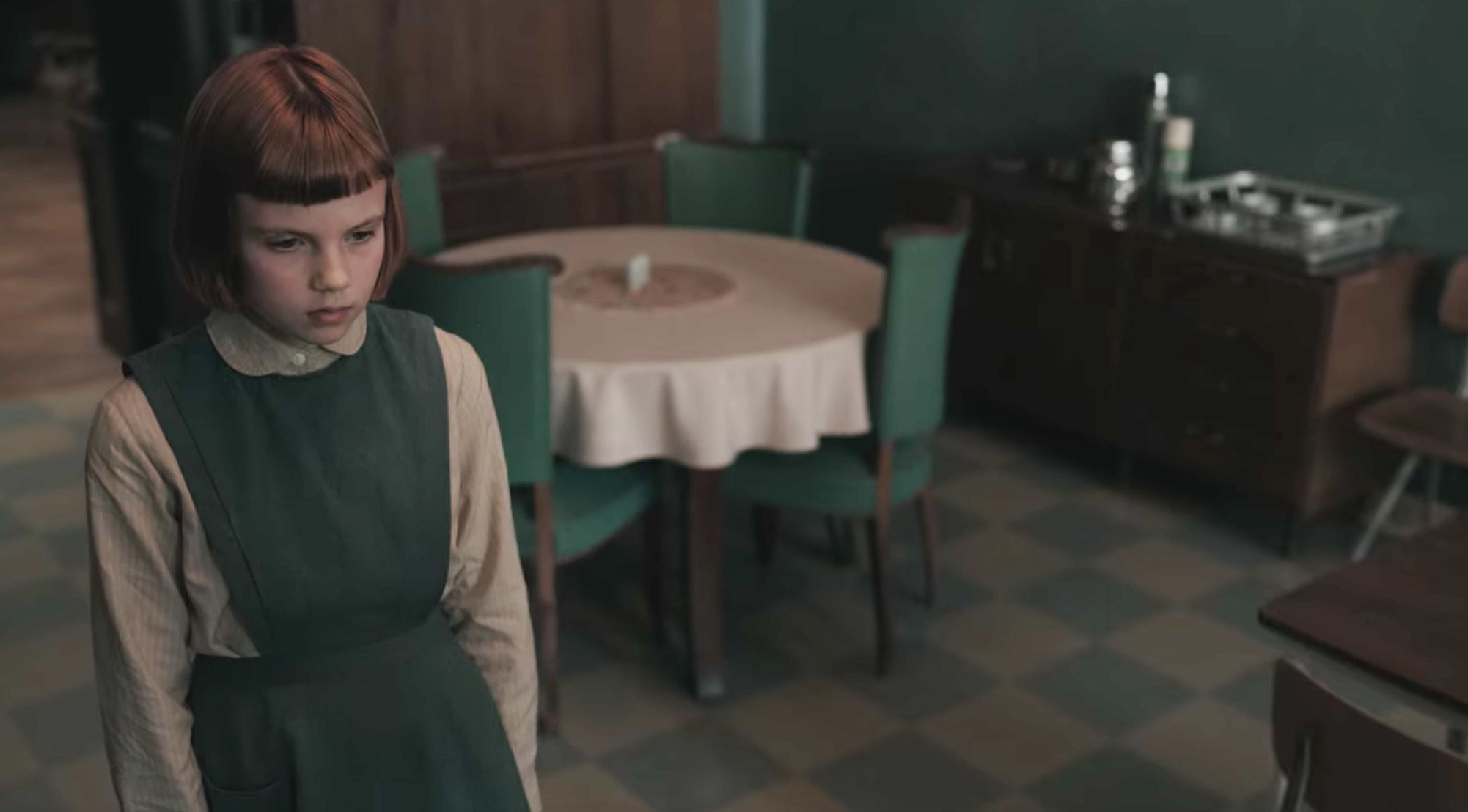 16.
And Beth's light green outfit for her final match with Borgov was also chosen so she stood out against the dark room and the men, who are all wearing darker clothing.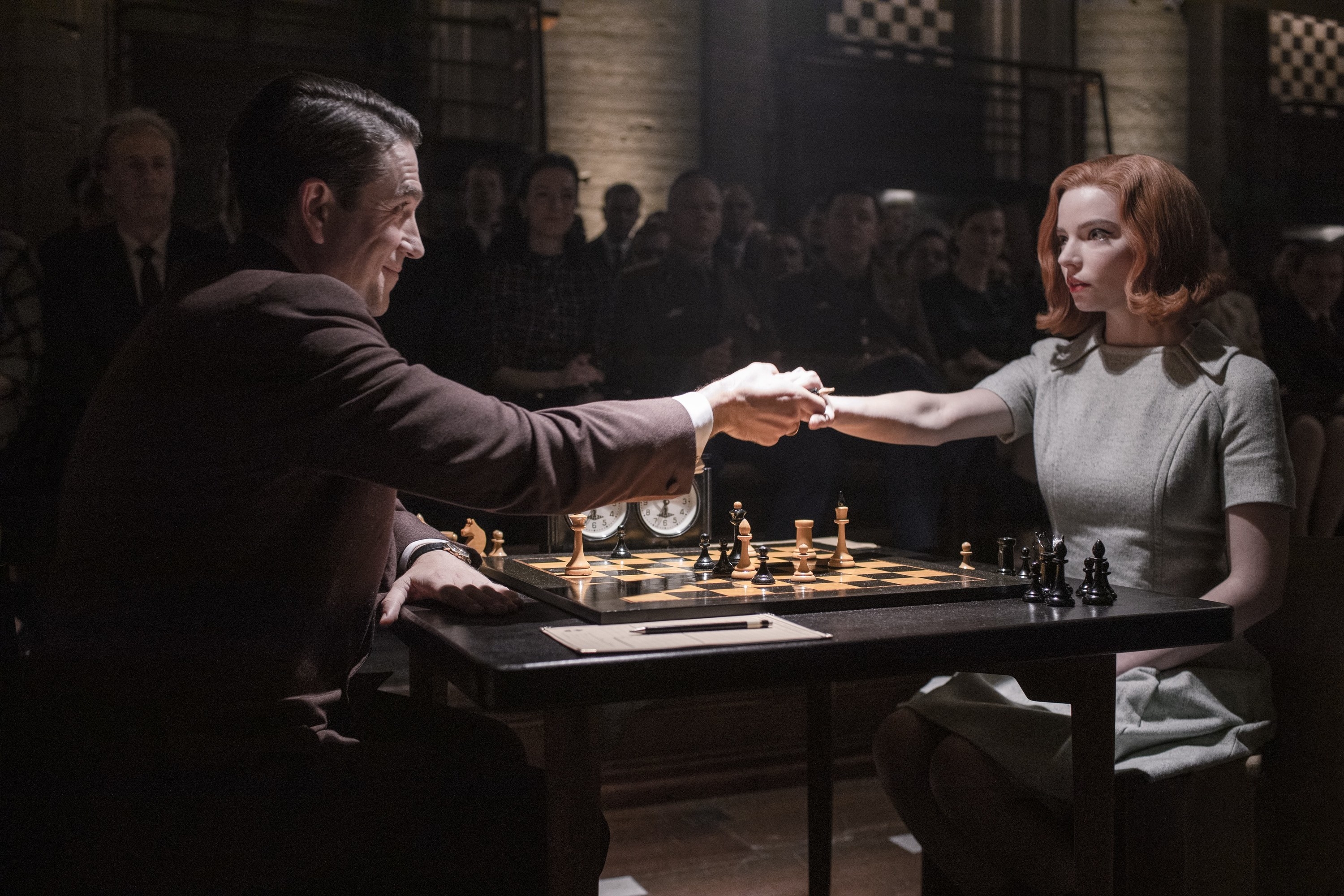 17.
Gabriele explained that they wanted Beth's femininity to come across in her clothing, but she wouldn't use it to her advantage. She wanted to be the best chess player regardless of her gender.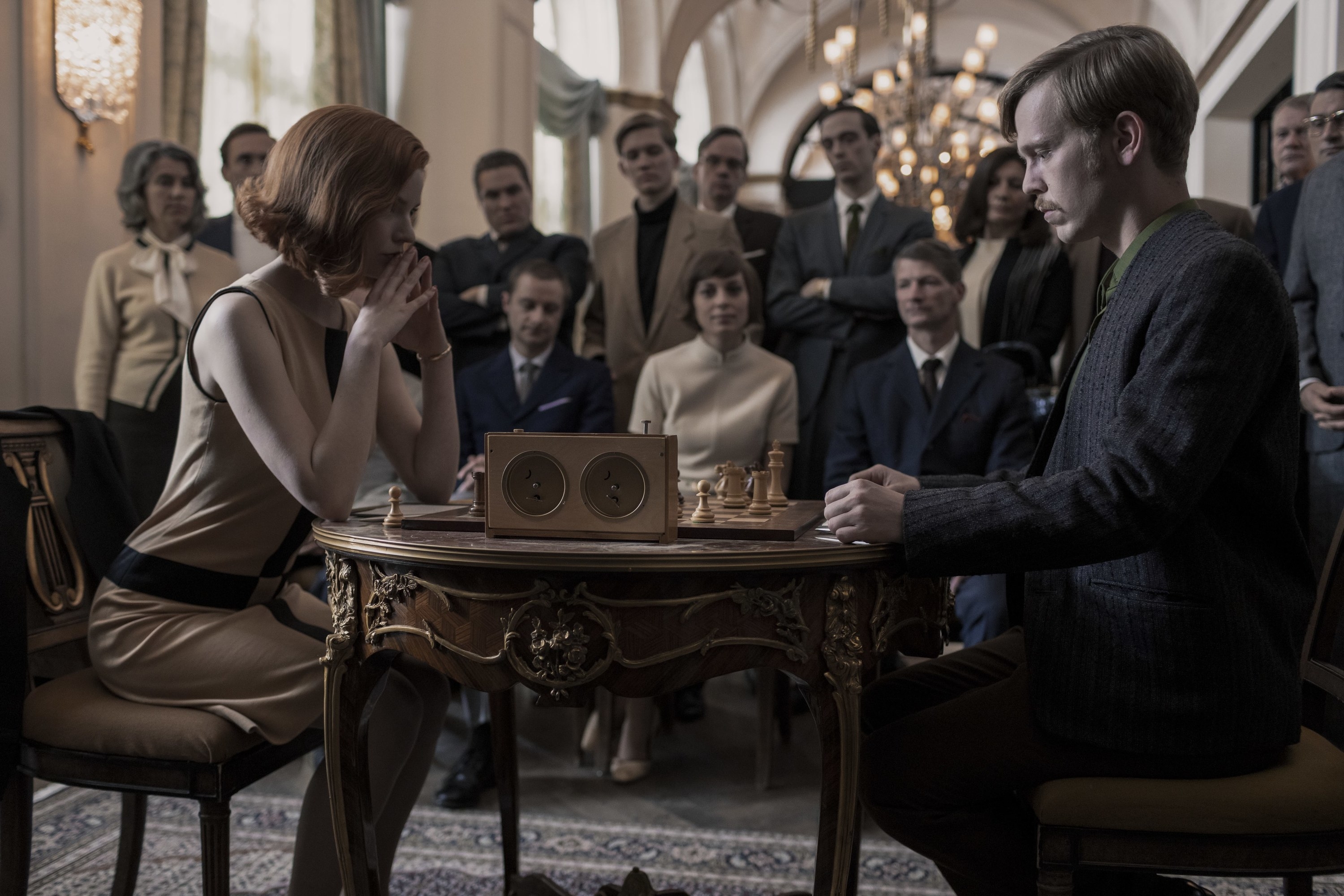 18.
One of Gabriele's favorite costumes is a simple white T-shirt with the line down the front that Beth wears in both Episode 5 and 6.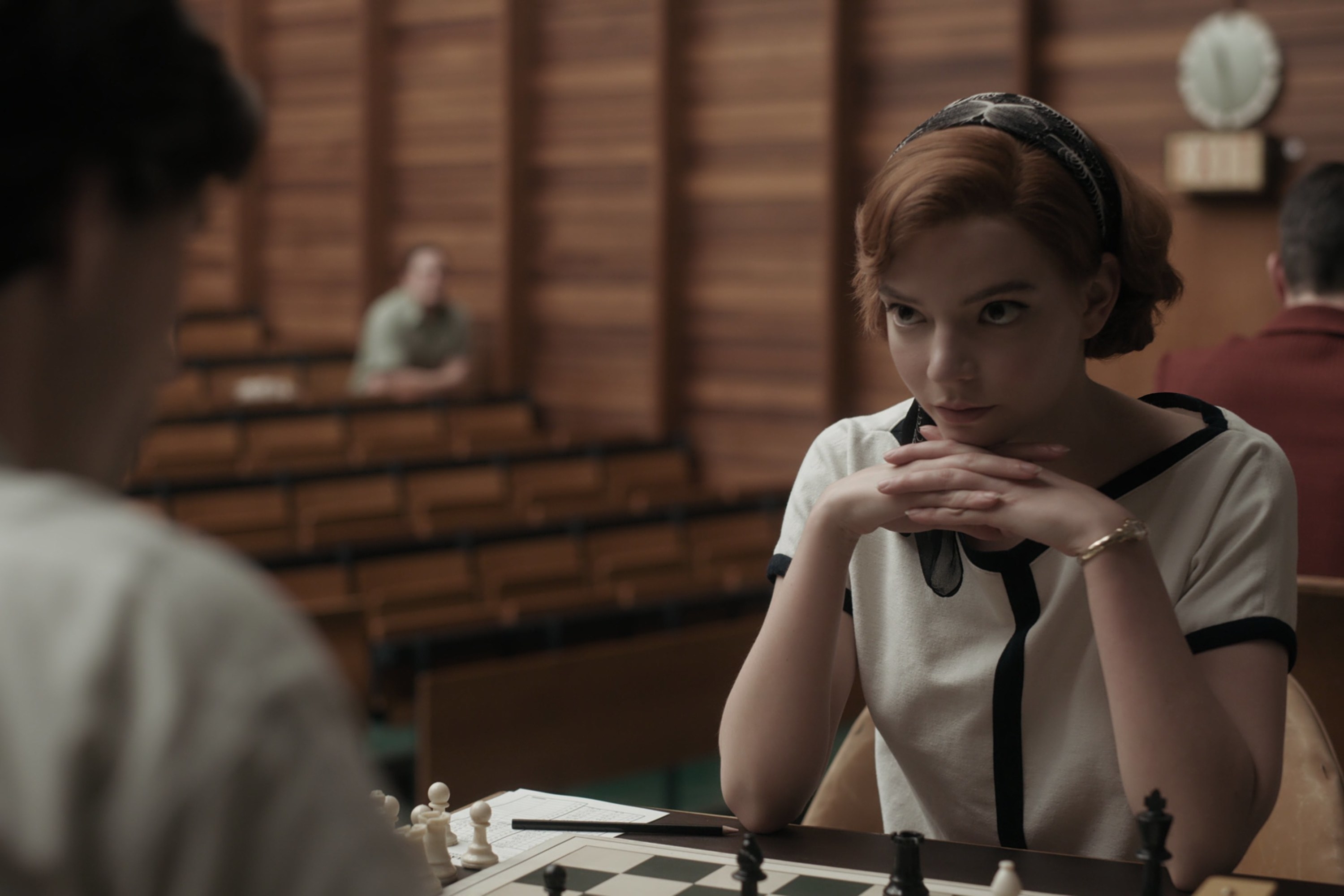 19.
In fact, she considers it one of her favorites because it's the perfect example of a piece of clothing that worked in the '50s, but could easily be worn today.
20.
The hardest and most complicated outfit for Gabriele to make was the red dress Beth wears in the bar in Paris.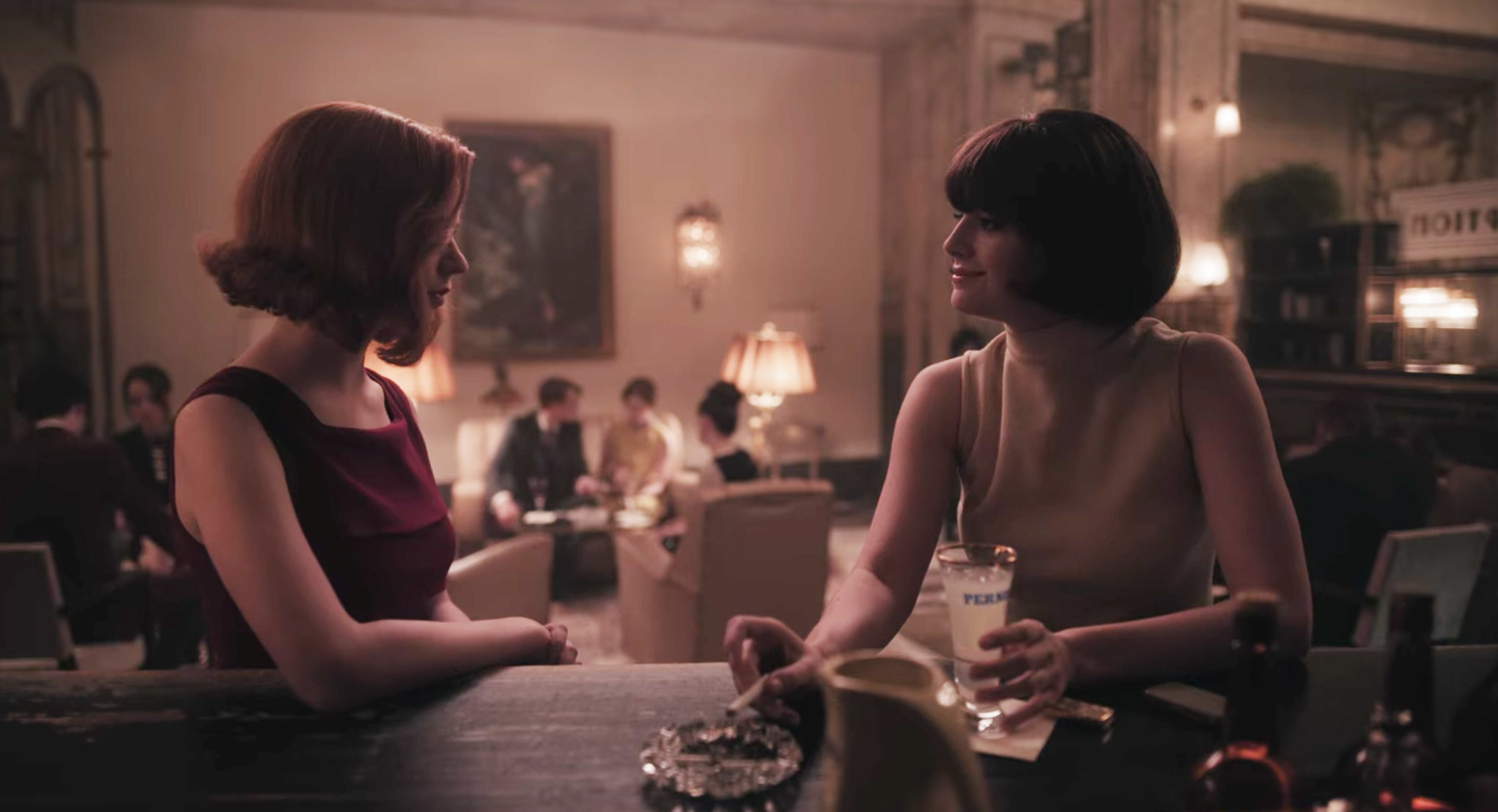 21.
In fact, they had to remake the red dress at one point after seeing how much it flared out. They ultimately went with the "slim fit" you see in the episode.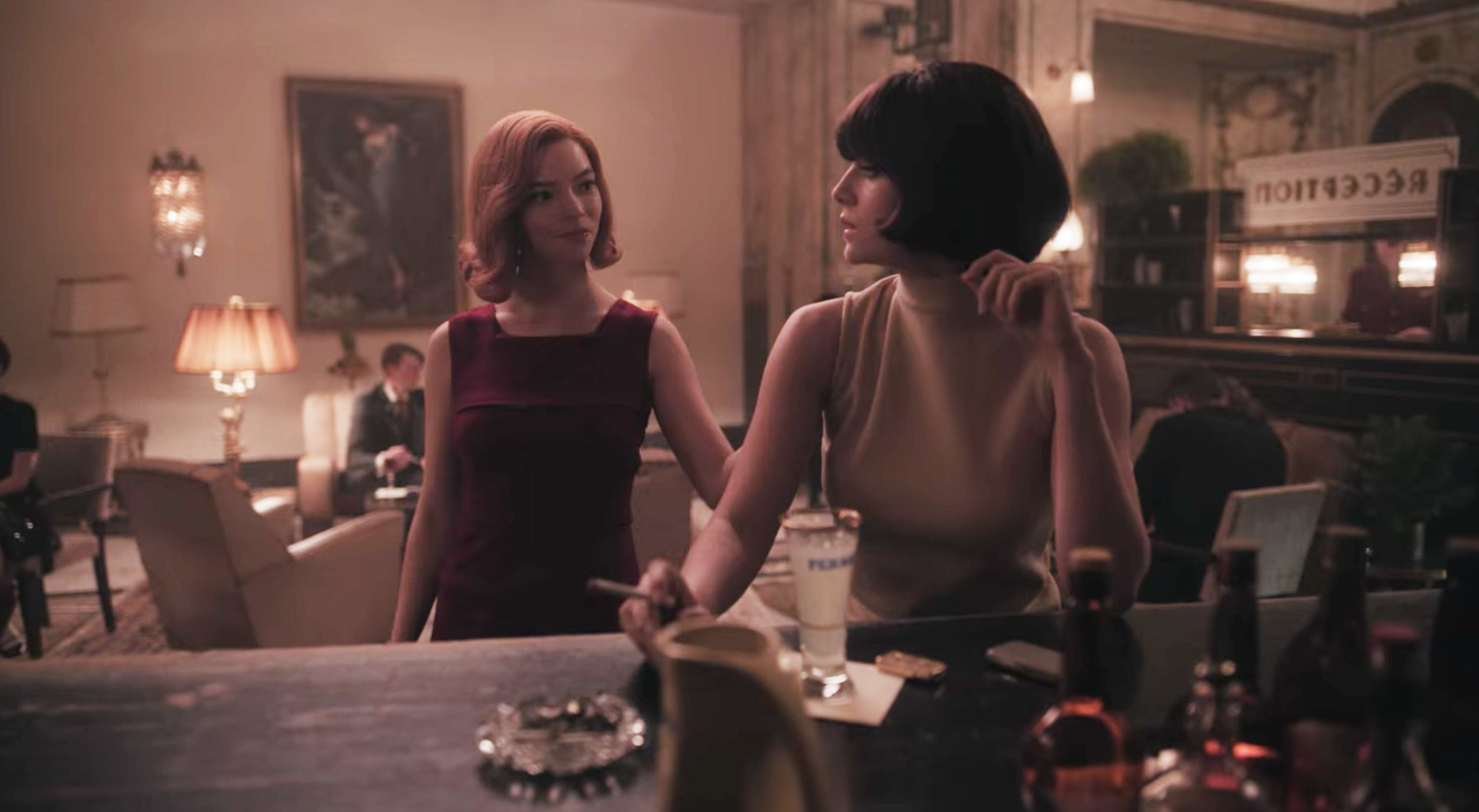 22.
When coming up with Beth's final outfit, Gabriele wanted to make a "strong statement" to close out the series and she had this idea for Beth to resemble the "white queen" on a chessboard.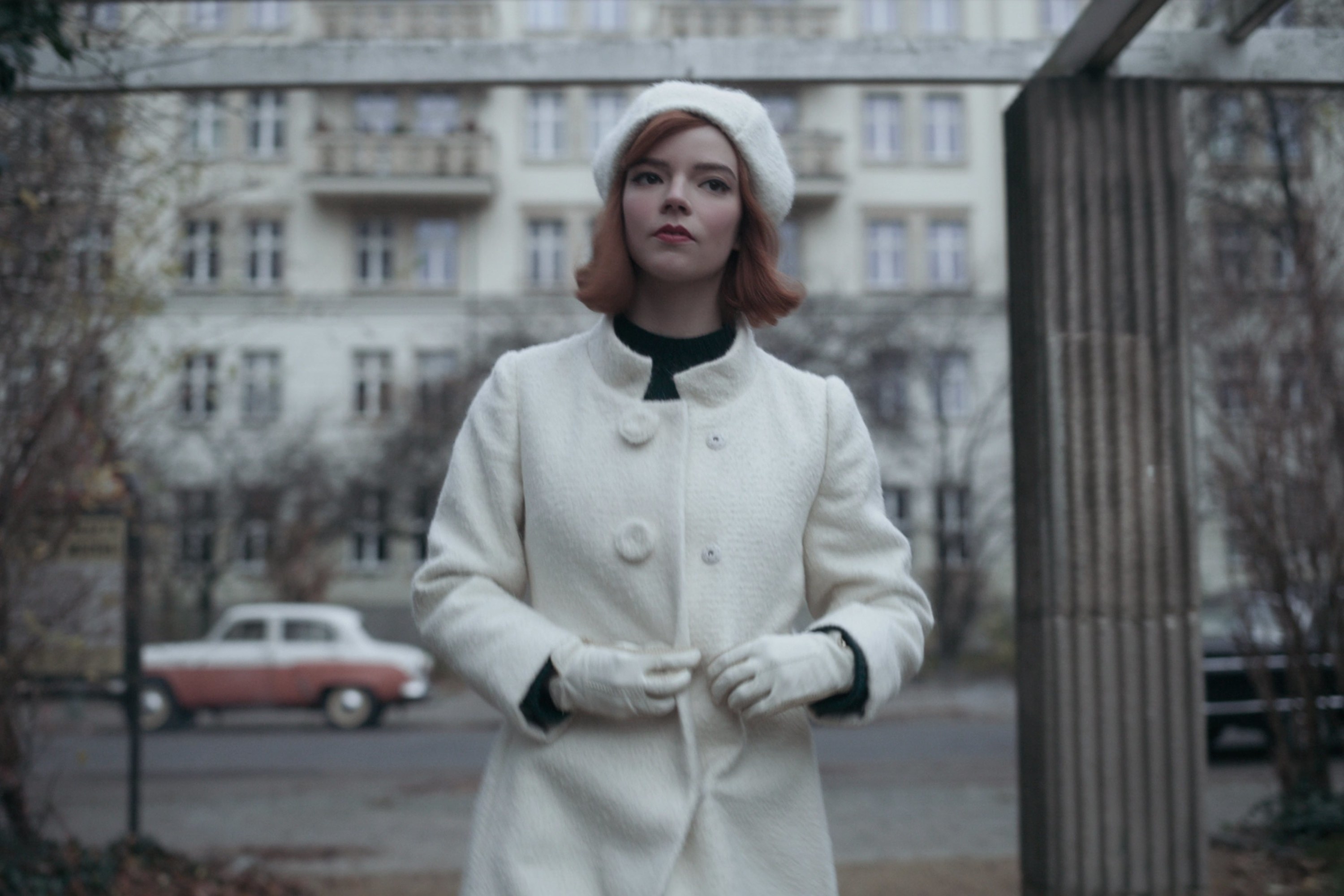 23.
And, in terms of the all-white outfit, it took a long time to find the "perfect" look that didn't make her look like something out of a "fairy tale."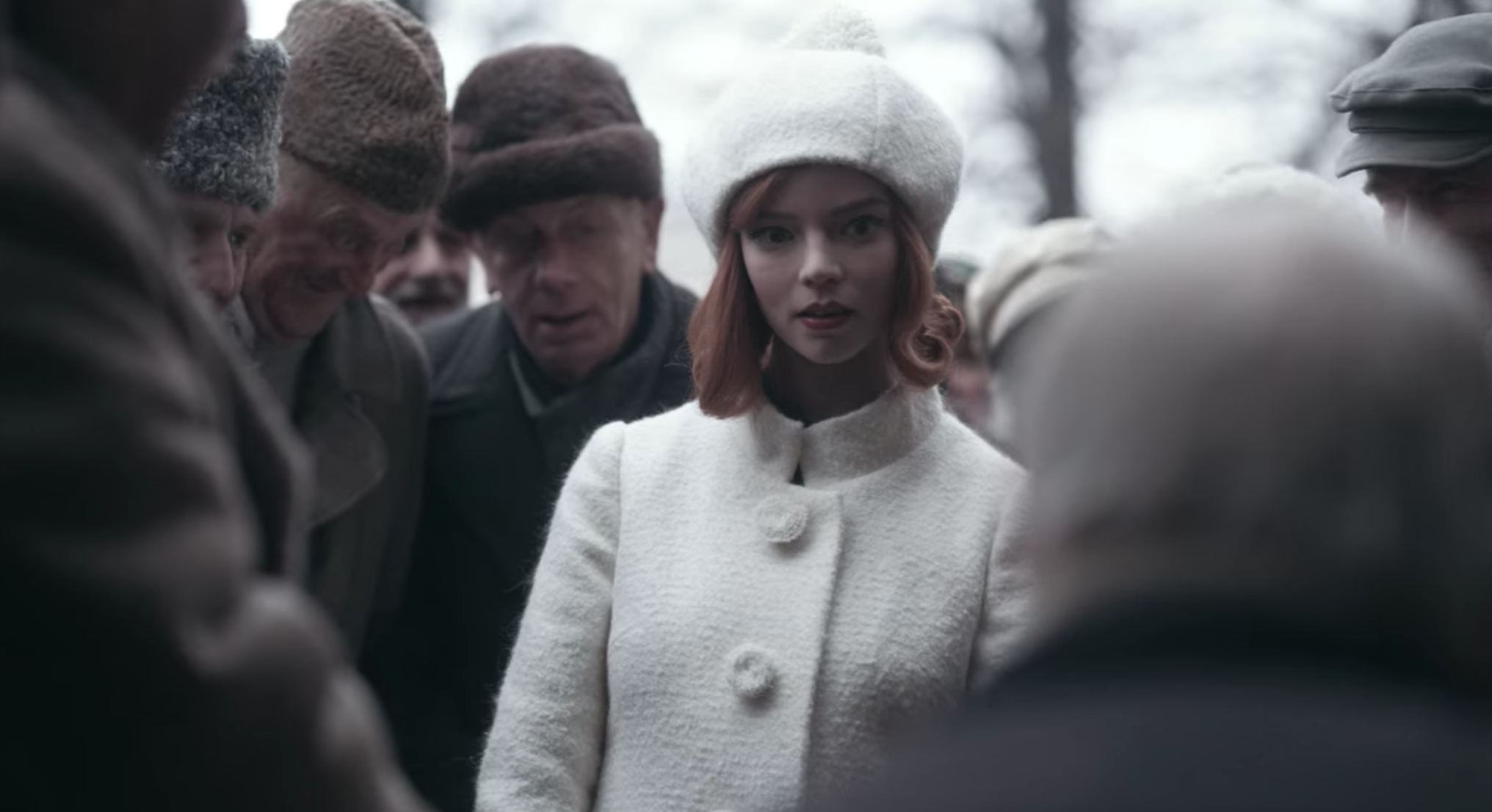 24.
During the final scene, Gabriele actually gave one of the old men one of Mr. Shaibel's cardigans that he was wearing in the basement as a nod to where Beth found her love of chess.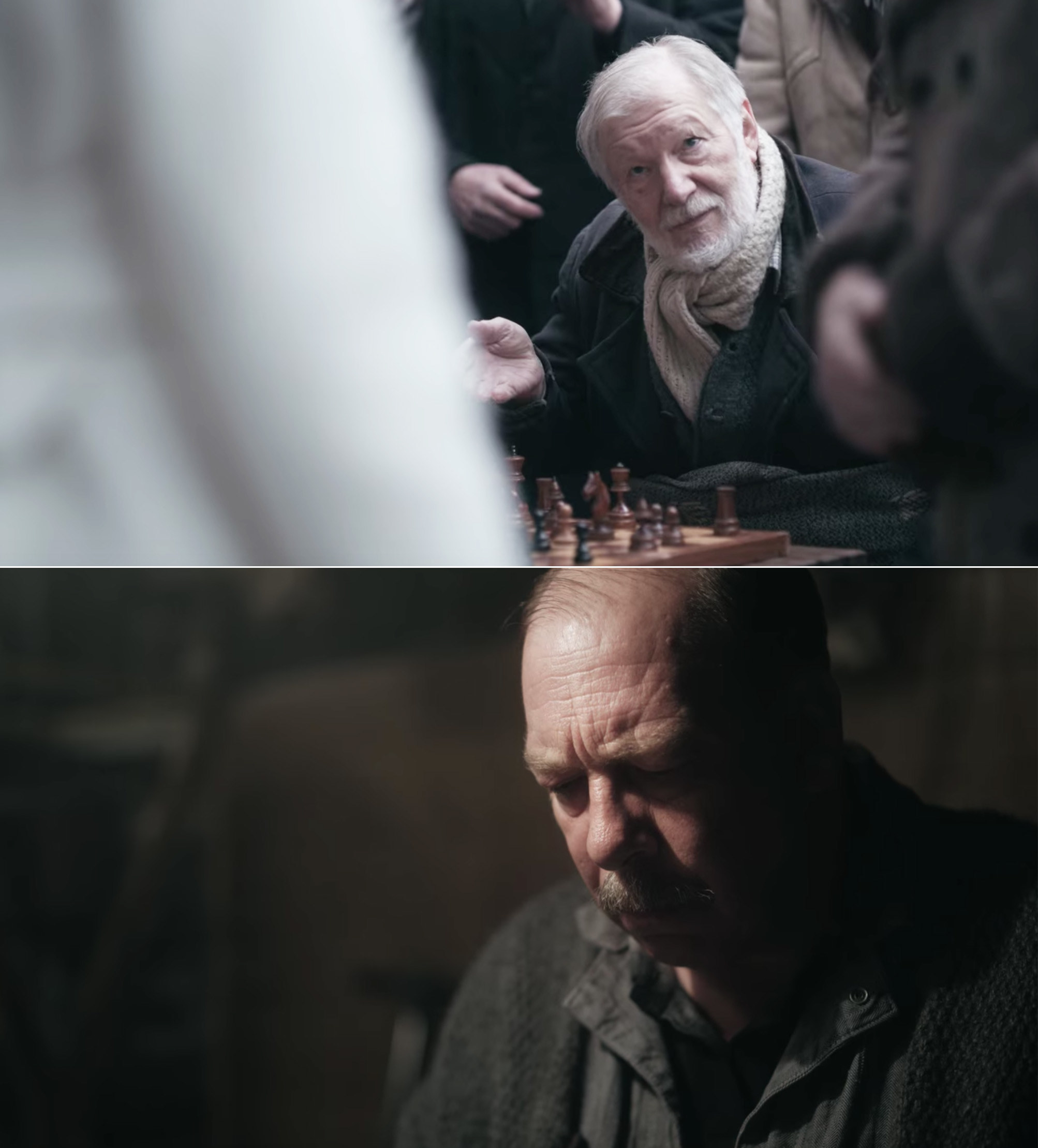 25.
And finally, having Mr. Shaibel represented in this scene allowed them to create a "full circle" moment, since this was the first time Beth was playing chess for fun in a very long time.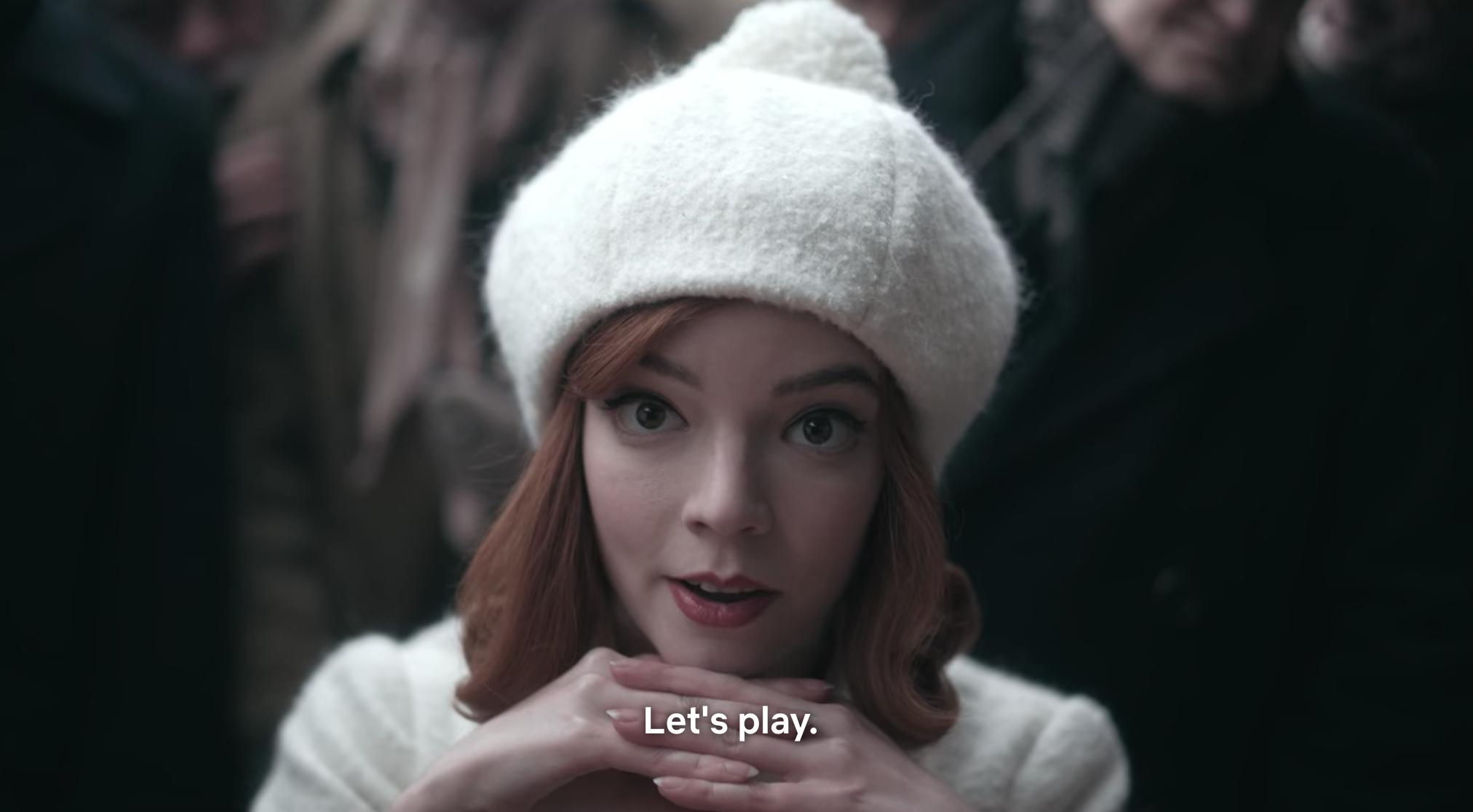 Be sure to check out Gabriele's beautiful costumes on The Queen's Gambit, which is streaming now on Netflix.