34 "The Queen's Gambit" Outfits Ranked From "Cute" To "Damn, Checkmate"
We stan a fashionable chess queen.
No doubt you've heard of — and most likely watched — The Queen's Gambit by now.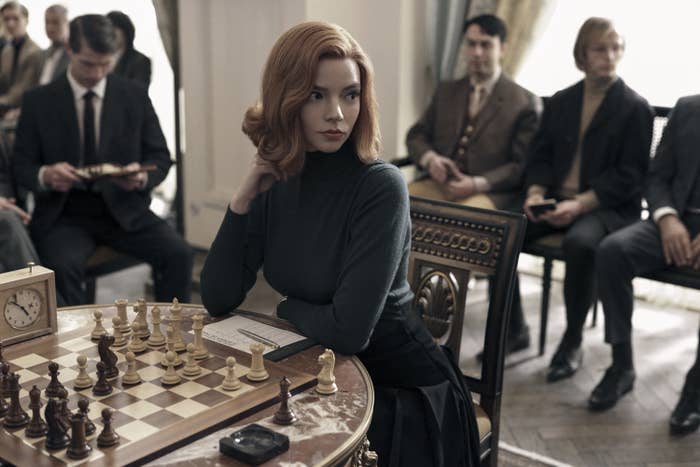 It's earning a hell of a lot of praise for its fantastic cast, the beautifully choreographed chess sequences and the addictive plot. But, one thing that definitely stood out is all of the costumes that the characters wear. So, for a bit of fun, we decided to rank Beth Harmon's most iconic outfits.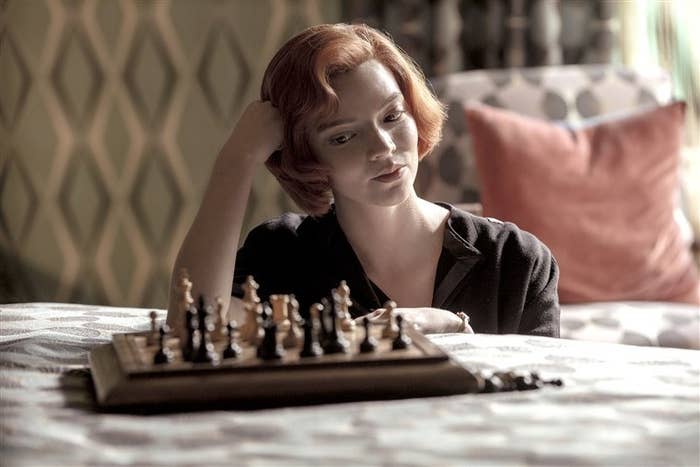 34.
The "New Kid At School" outfit.
33.
The "My Mum Dressed Me Today" outfit.
32.
The "Victory" outfit.
31.
The "College Student" outfit.
30.
The "I Play To Win" outfit.
29.
The "Peach Dream" outfit.
28.
The "Stepford Wife" outfit.
27.
The "Mother Dearest" outfit.
26.
The "Dark Academia" outfit.
25.
The "Taking Care Of Business" outfit.
24.
The "Let's Play Squash" outfit.
23.
The "I'm Mature For My Age" outfit.
22.
The "Little Black Dress" outfit.
21.
The "Nightmare Dressed Like A Daydream" outfit.
19.
The "Call Your Lawyer" outfit.
18.
The "First Paycheck" outfit.
17.
The "Wine Mum" outfit.
16.
The "Golden Child" outfit.
15.
The "Not Your Mother's Shift Dress" outfit.
14.
The "I May Be Hungover, But I Still Look Cute" outfit.
13.
The "Yes, I Mix Prints" outfit.
12.
The "My Yacht Is Bigger Than Yours" outfit.
11.
The "Blair Waldorf" outfit.
10.
The "Don't Talk To Me" outfit.
9.
The "Salazar Slytherin" outfit.
8.
The "Betty Draper" outfit.
7.
The "Just One Drink" outfit.
6.
The "Wednesday Addams" outfit.
5.
The "I'm Your Venus" outfit.
4.
The "Russian Doll" outfit.
3.
The "Theatre Kid" outfit.
2.
The "Serious Chess Player" outfit.
1.
The "Treat Me Like Royalty" outfit.