Sex Education is easily one of my favorite Netflix shows of all time. So, I've been patiently waiting for any and all news about the upcoming fourth season, and we finally got some.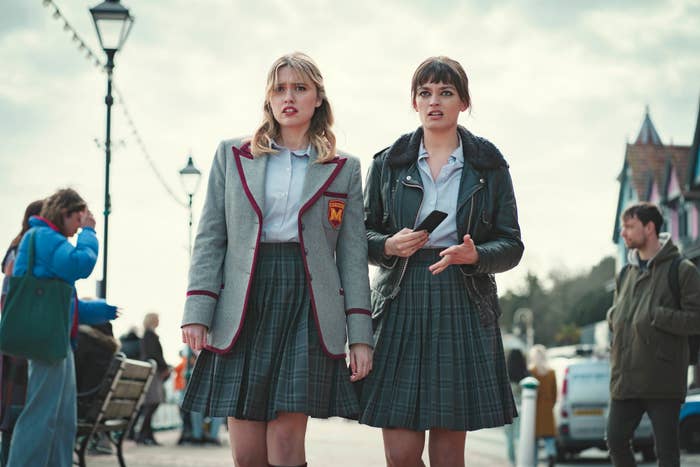 Here's everything you need to know about the new season (without spoilers, of course):
1.
Season 4 premieres on Sept. 21, which means IT'S ALREADY STREAMING ON NETFLIX.
2.
Before its release, Netflix announced that Sex Education Season 4 will officially be the final season of the beloved series.
3.
In a letter to the fans, creator, lead writer, and executive producer Laurie Nunn talked about how proud she was of the work they've gotten to do over the course of four seasons, and how it was "not an easy decision" to decide to end the series. But as it became clear that this was a good place to have our favorite characters graduate, it felt right.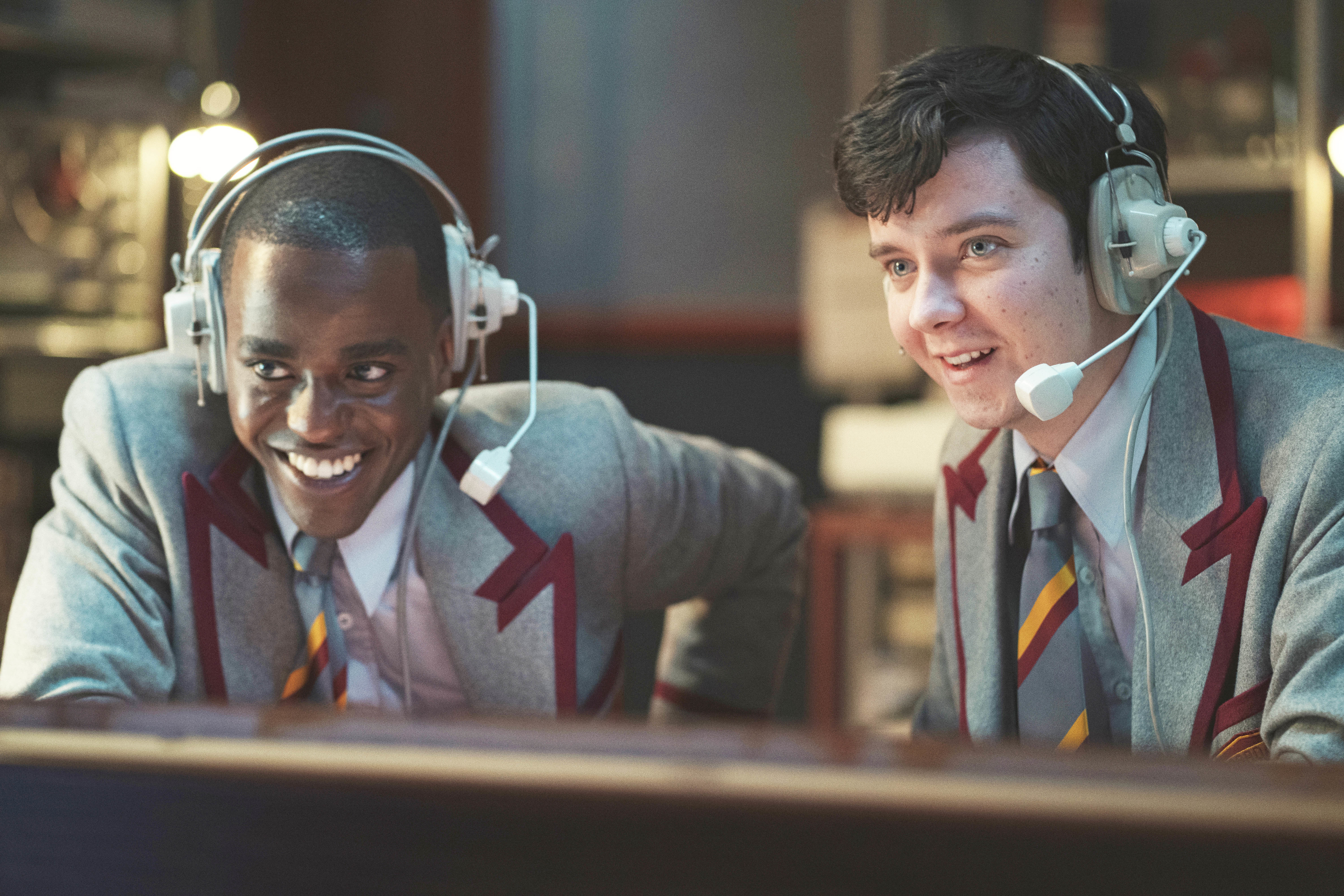 "A lot has happened since our first writers room in 2017, when we spent a month in a cramped office above a sex shop, talking about what it felt like to go through puberty. The painful awkwardness, first crushes, and big, big feelings," Laurie began.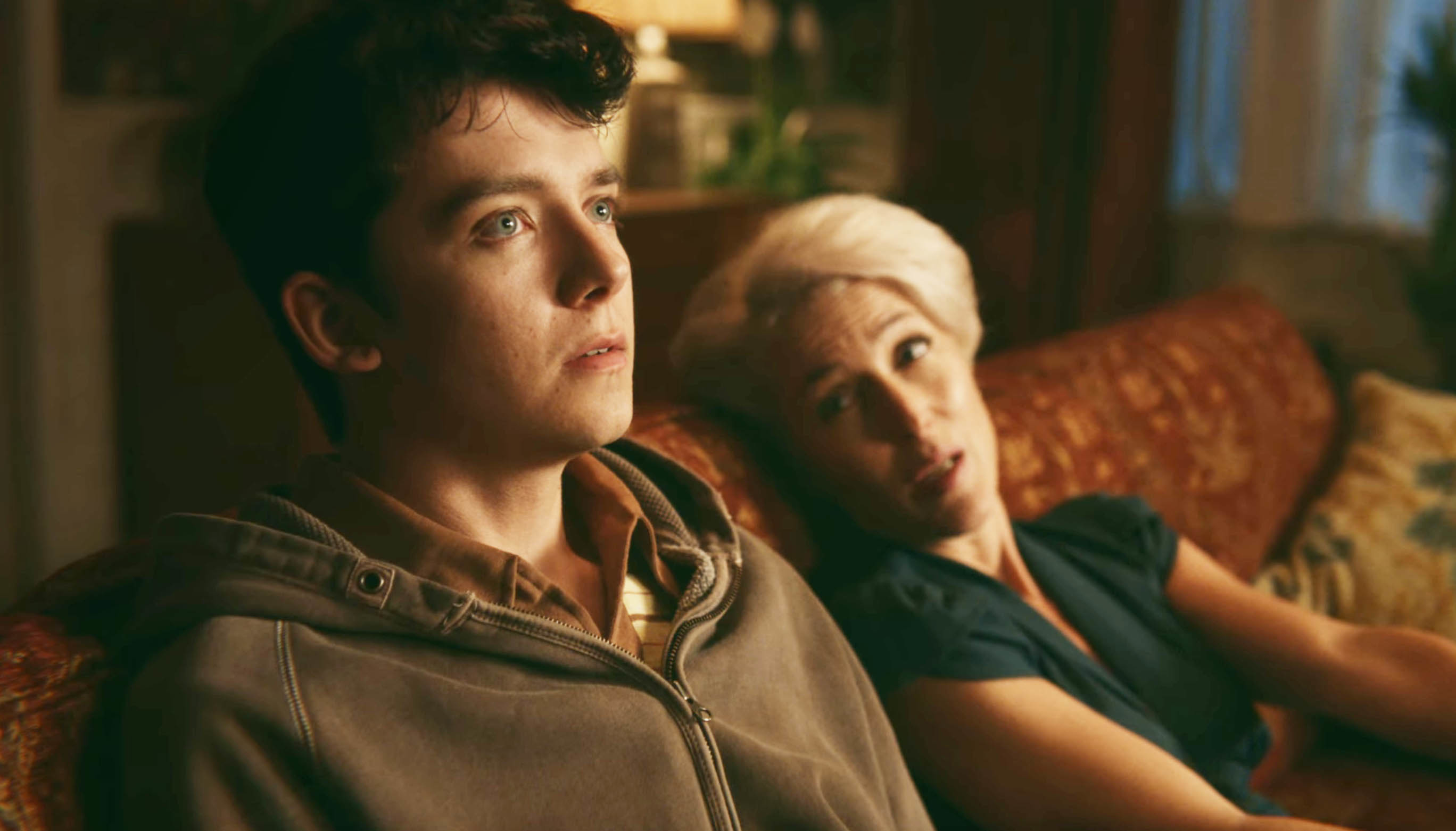 She continued, saying, "We wanted to make a show that would answer some of the questions we all used to have about love, sex, friendship, and our bodies. Something that would have helped our inner teenagers feel a little less alone. It's been overwhelming seeing how the show has connected with people around the world, and we hope it's made some of you feel a little less alone too."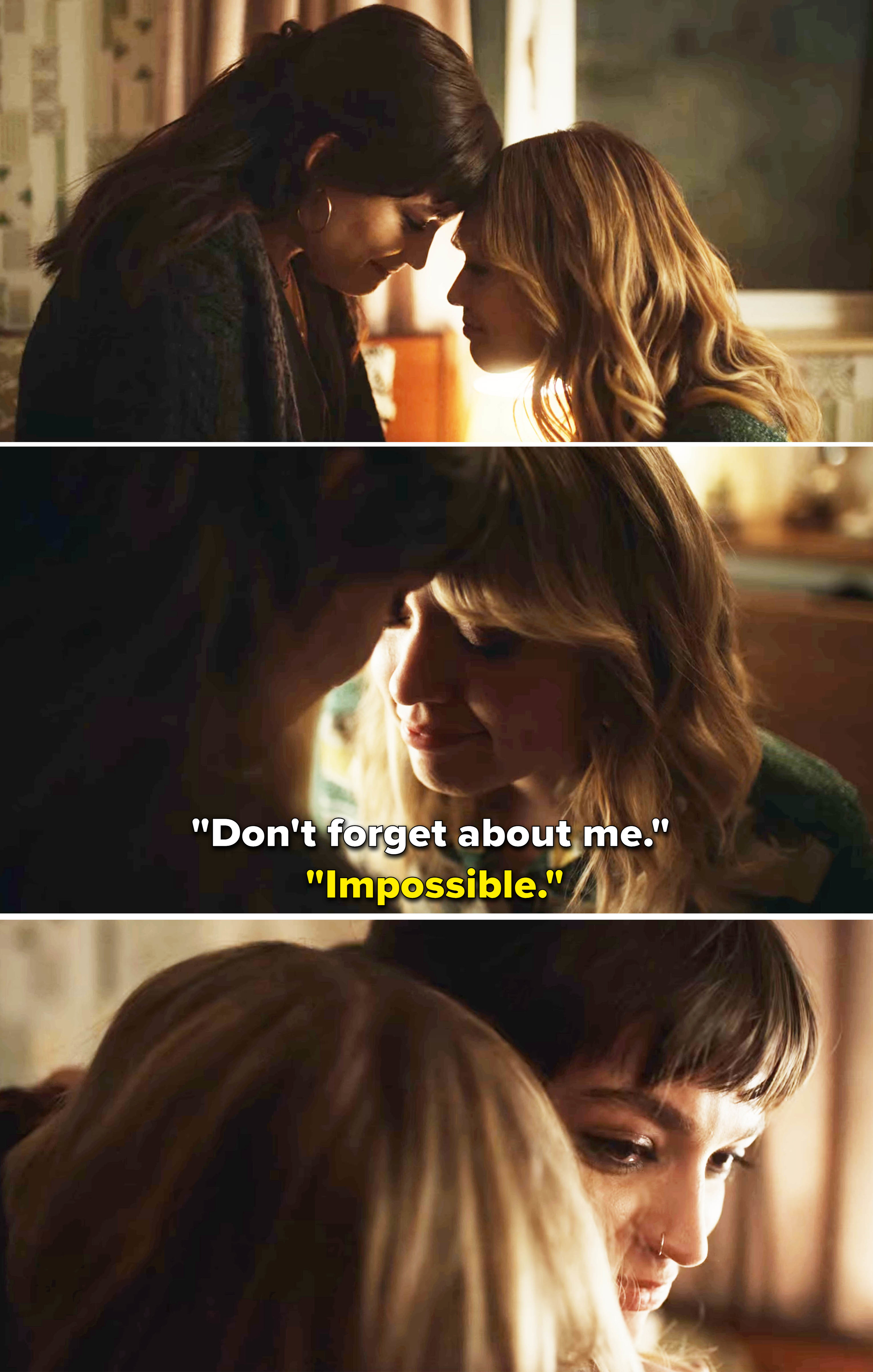 "We are incredibly proud of Sex Education and feel indebted to our brilliant writers, cast, and crew who put so much heart into making every episode," Laurie added. "They have worked tirelessly to bring you this final season, and we can't wait to share it with you."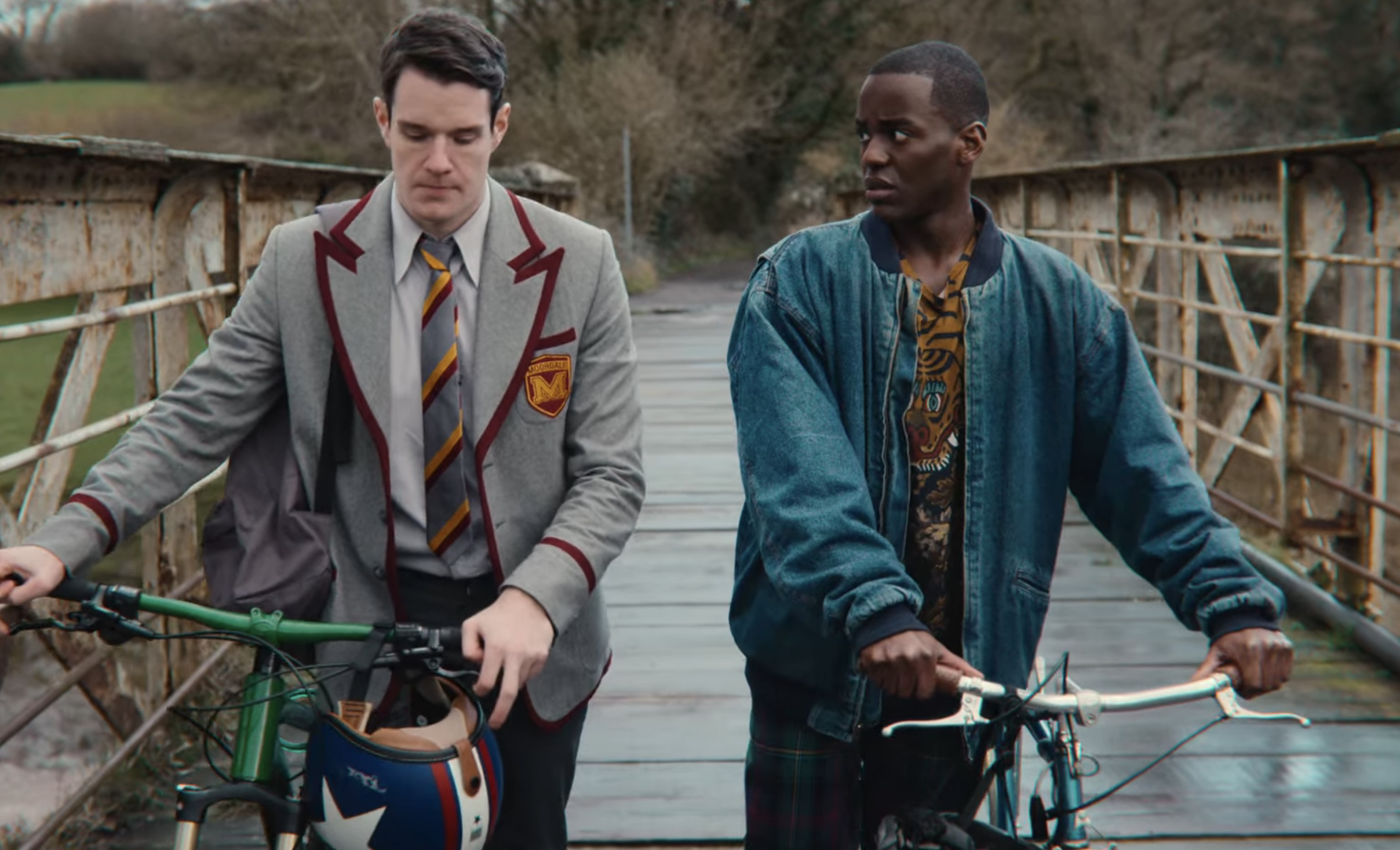 4.
Sex Education Season 4 will pick up where Season 3 left off, following the closure of Moordale Secondary. Otis (Asa Butterfield) and Eric (Ncuti Gatwa) now face a new frontier — their first day at Cavendish Sixth Form College.
5.
Otis is nervous about setting up his new clinic —especially after finding out that he's not the only student sex therapist on campus— while Eric is praying that they won't be losers again.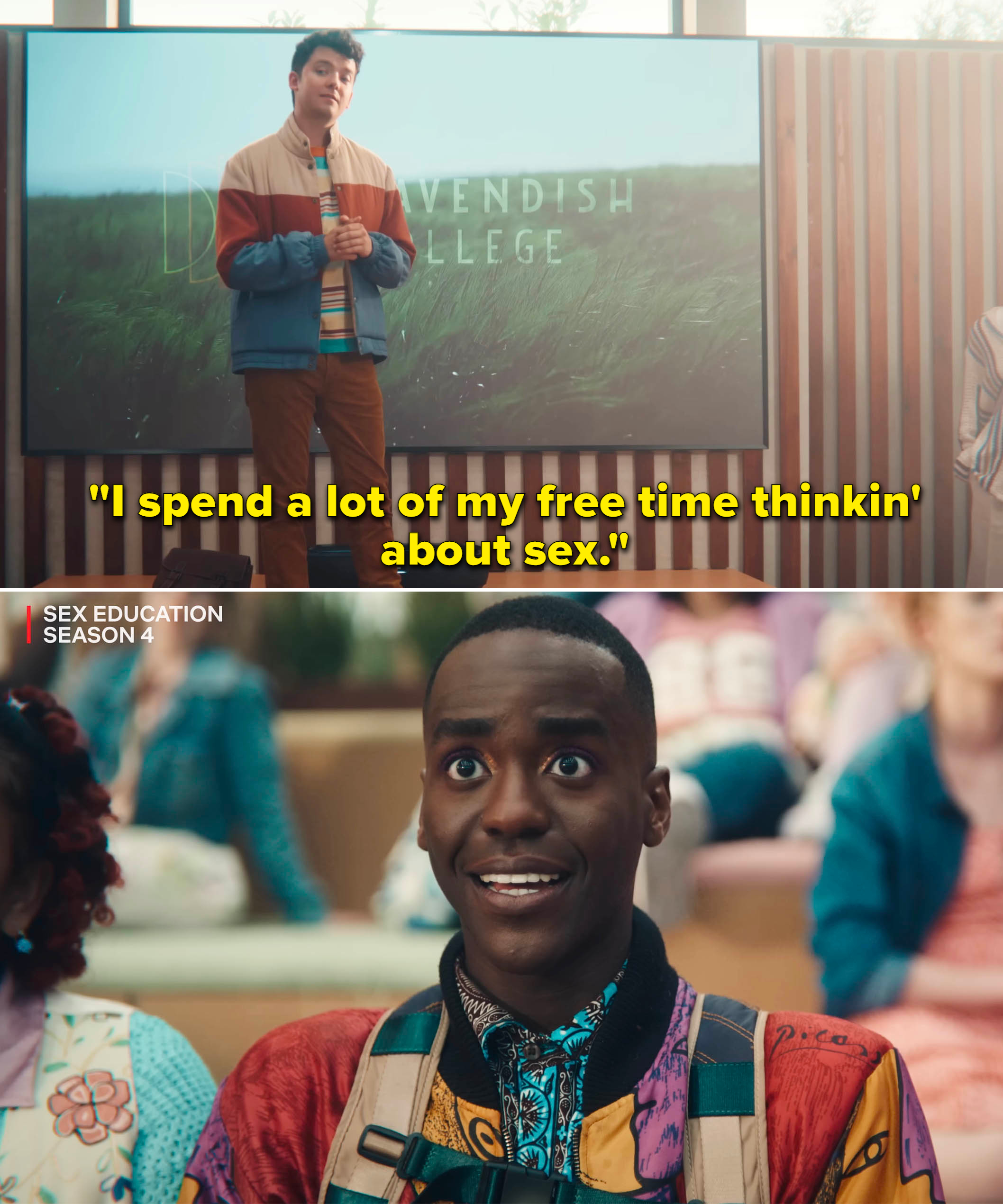 6.
Their new school, Cavendish Sixth Form College, proves to be a culture shock for all of the Moordale students; you might've thought Moordale was a liberal school, but Cavendish is an ultra-woke progressive utopia.
7.
Viv (Chinenye Ezeudu) is totally thrown by the college's student-led, noncompetitive approach, while Jackson (Kedar Williams-Stirling) is still struggling to get over Cal (Dua Saleh). Aimee (Aimee Lou Wood) tries something new by taking an Art A-Level and Adam (Connor Swindells) grapples with whether mainstream education is for him.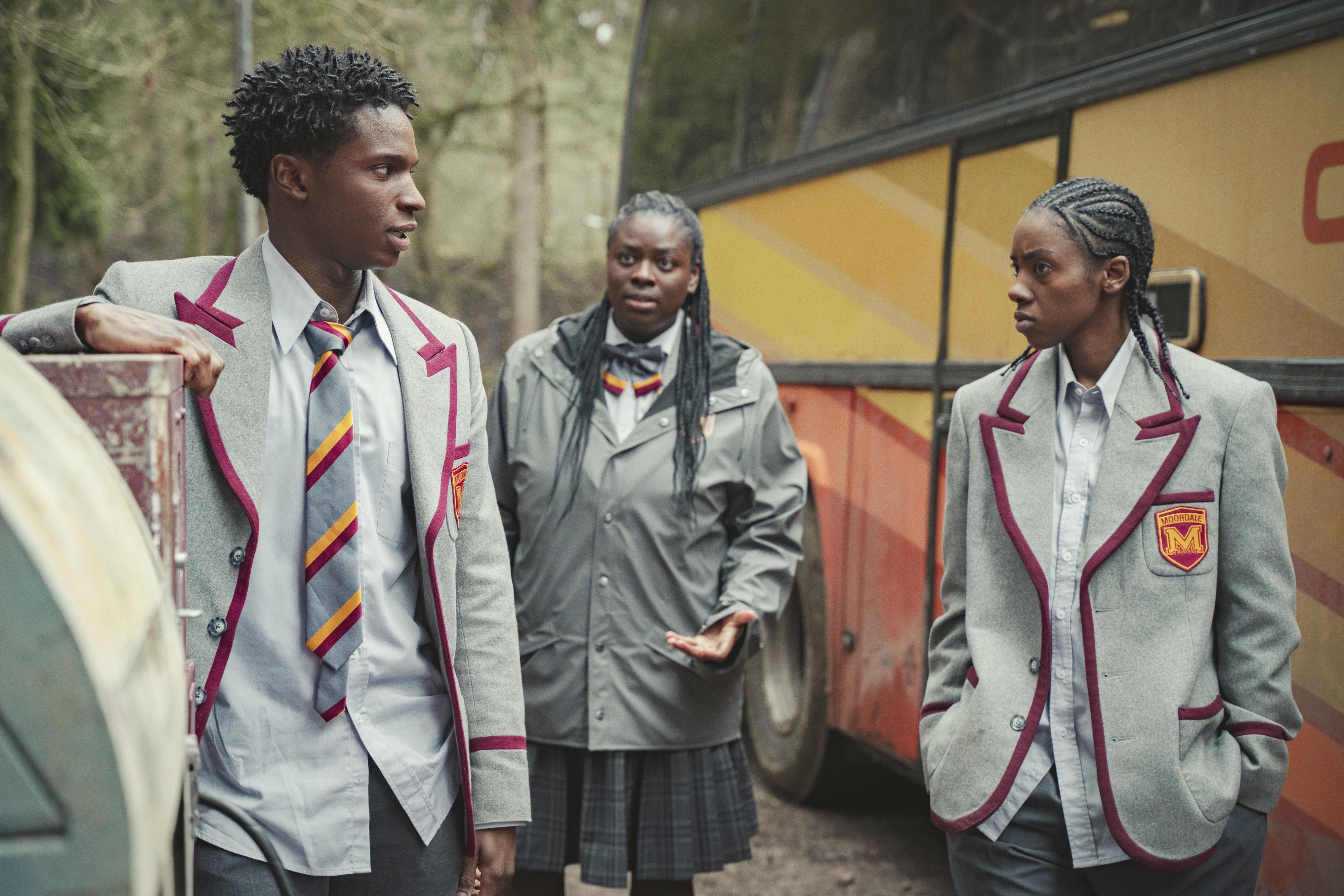 8.
A new school means new students and new social dynamic. This will be particularly difficult for Ruby (Mimi Keene), who has to navigate it all without her besties Anwar and Olivia.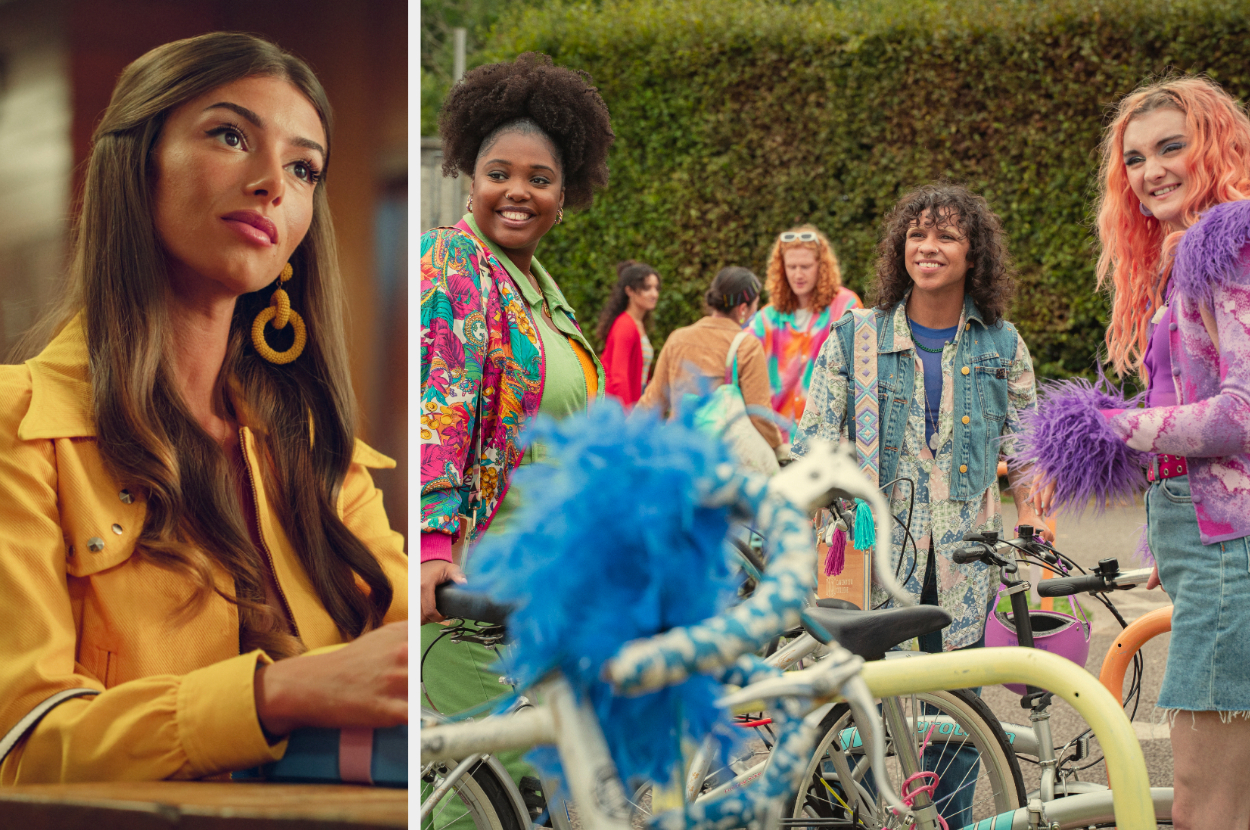 9.
On home front, Otis is also adjusting to no longer being an only child and juggling his long distance relationship with...
10.
Maeve! Our beloved Maeve (Emma Mackey), who is living her dream at the prestigious Wallace University in the US, where she's being taught by Thomas Molloy.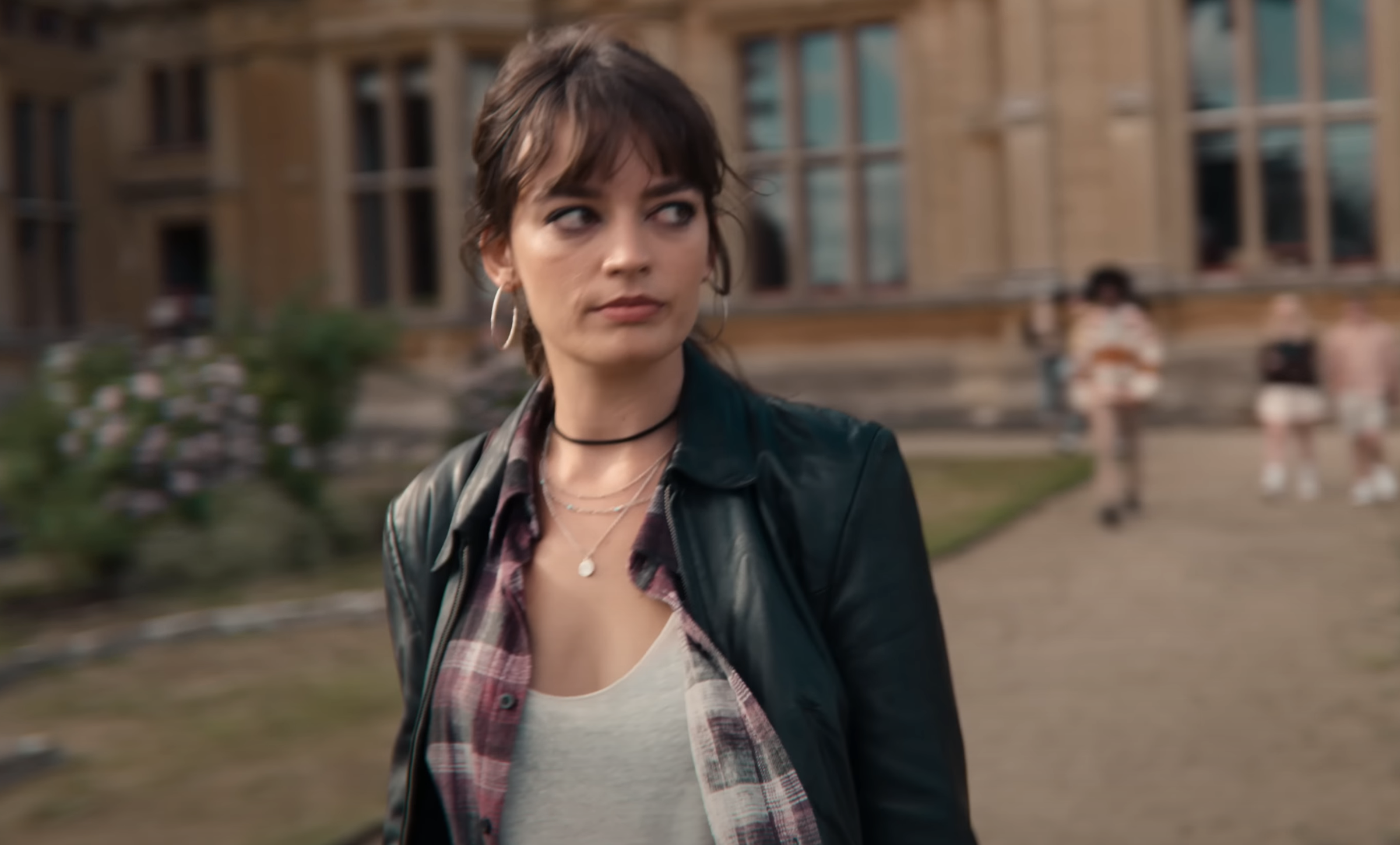 11.
Asa, Ncuti, Emma, Aimee, Connor, Kedar, Mimi, Chinenye, and Dua will also be joined by returning cast members Gillian Anderson, George Robinson, Alistair Petrie, Samantha Spiro, Jim Howick, Rakhee Thakrar, Daniel Ings, and more.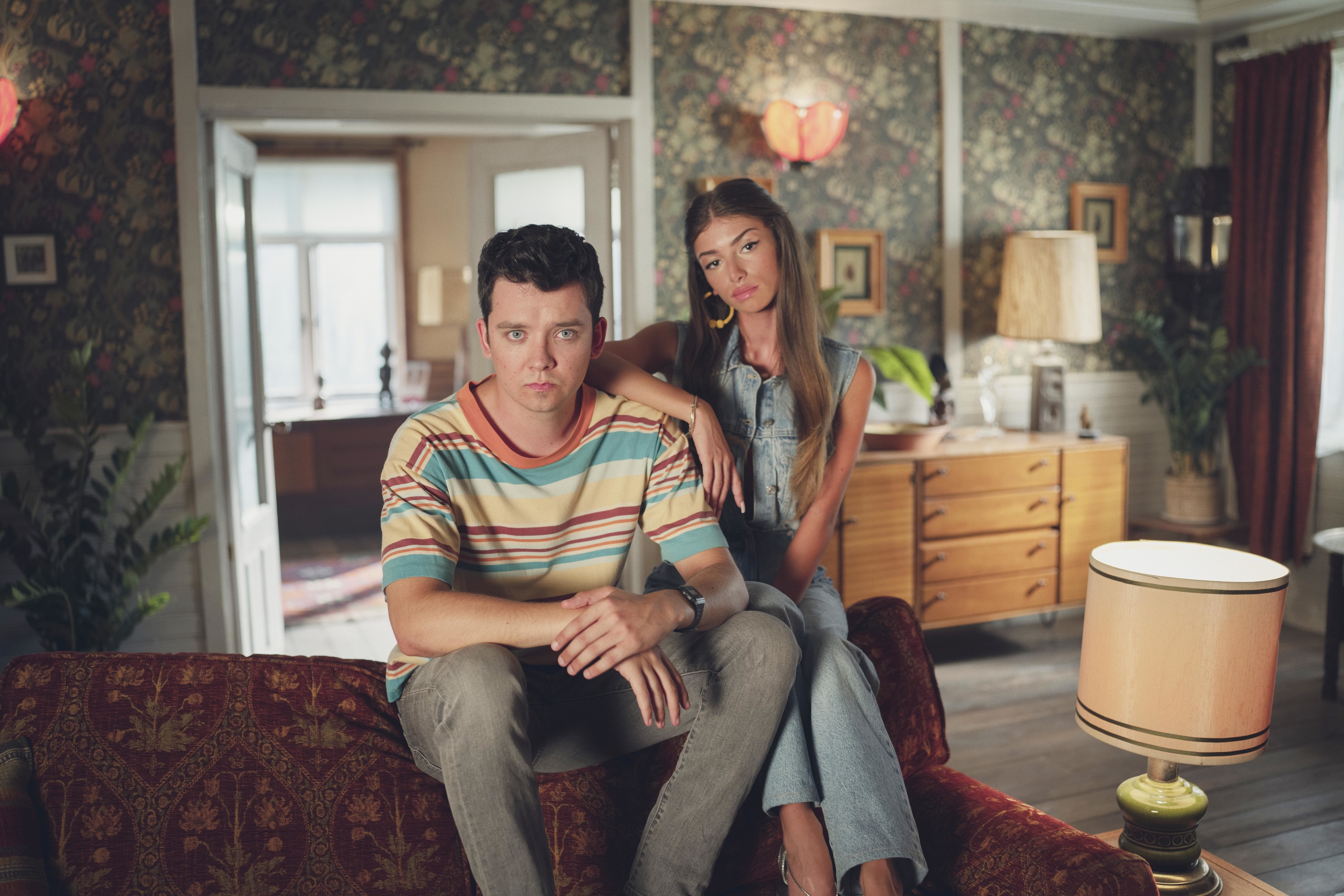 12.
However, several longtime cast members will NOT be returning. Simone Ashley, Tanya Reynolds, Patricia Allison, and Chaneil Kular who played Olivia, Lily, Ola, and Anwar have all departed the show. All three of these actors had been on the series since Season 1.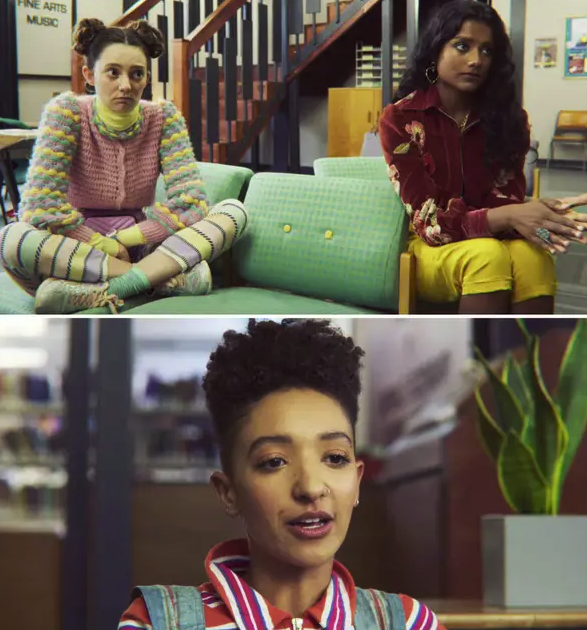 14.
Here's a first look at Dan as Thomas in Season 4 alongside Emma: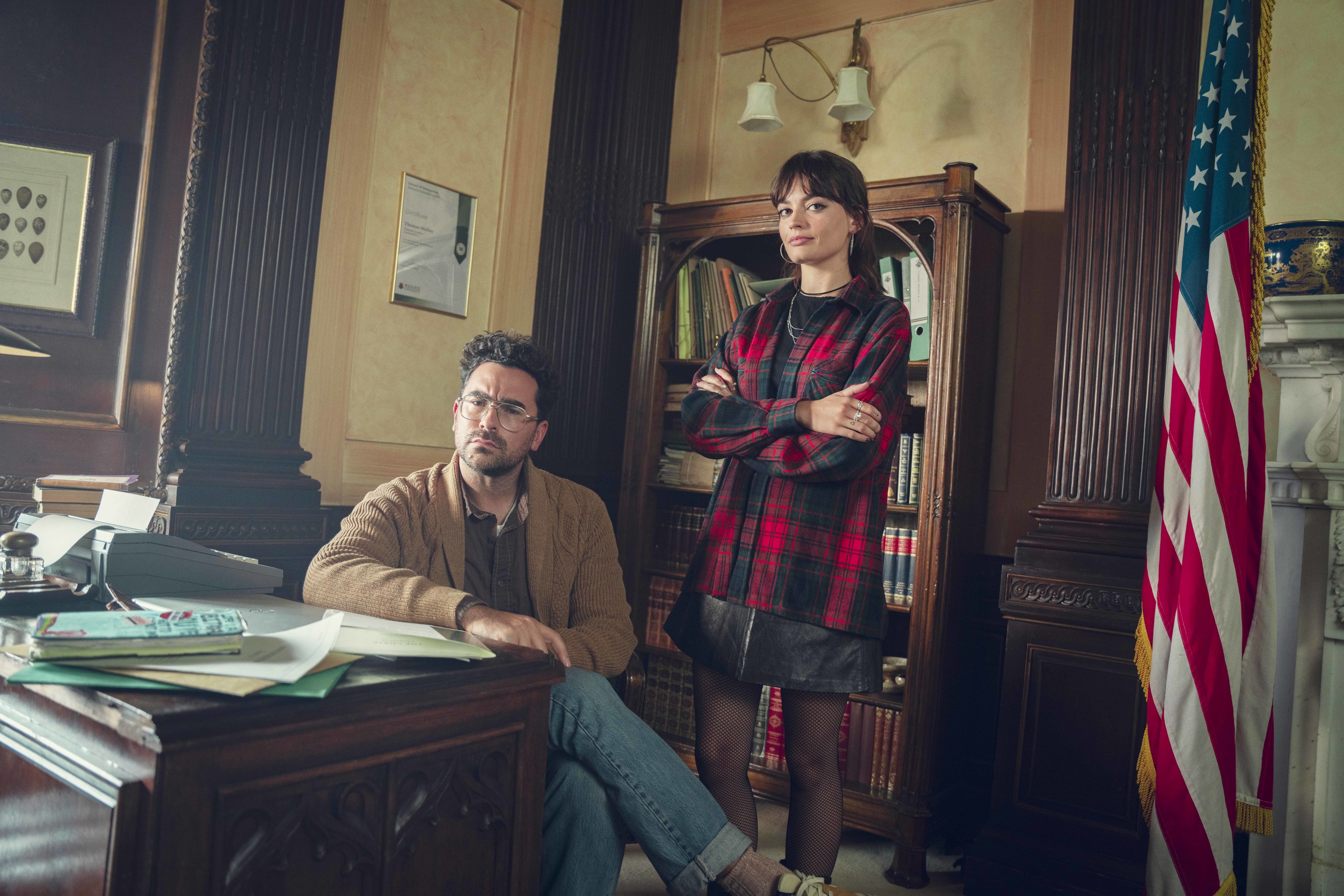 15.
Netflix also dropped a new teaser trailer for Season 4, which gives us our first look at Otis, Eric, and the other Moordale students at Cavendish...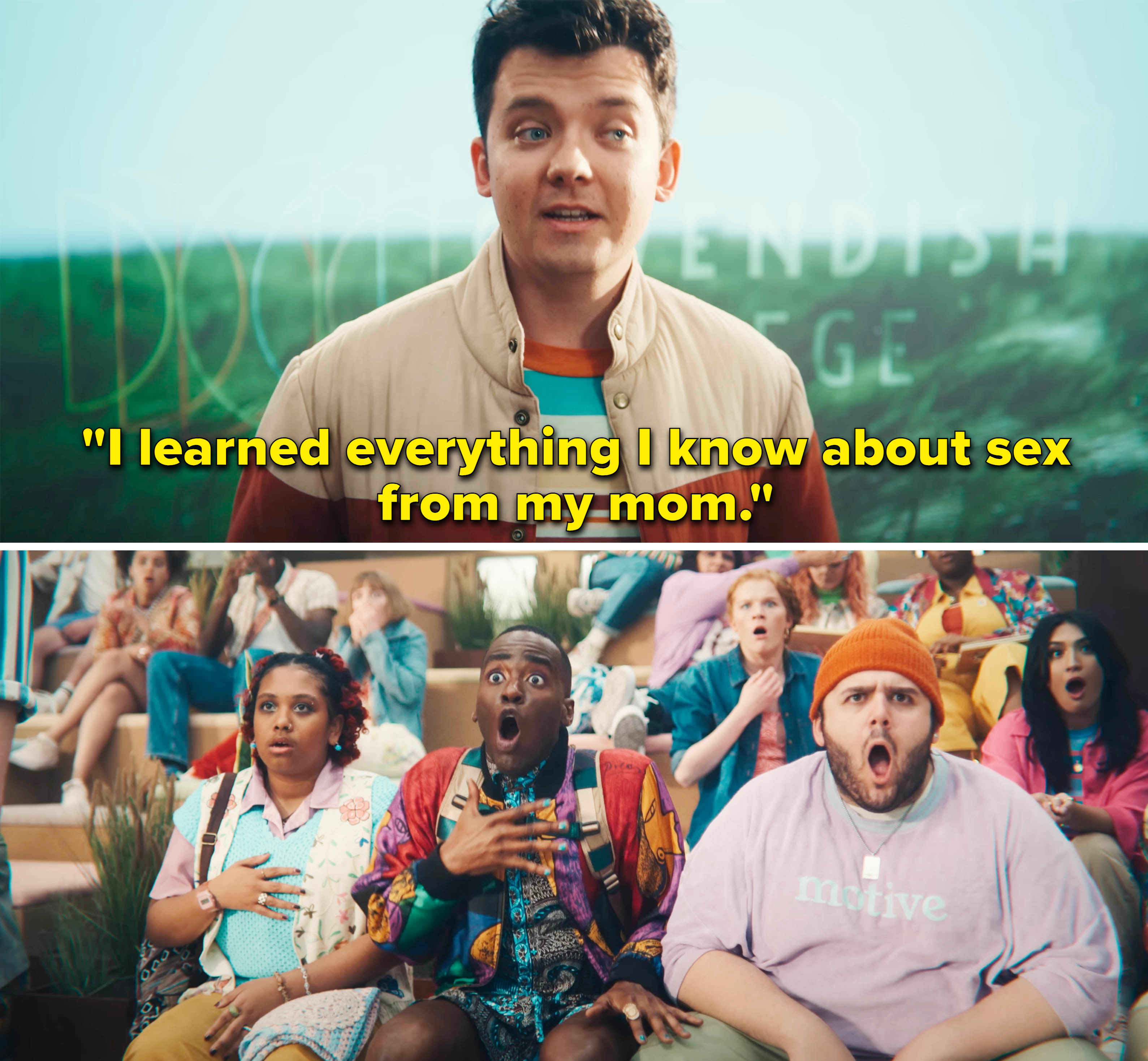 16.
...while Maeve settles in at her new college in the US away from all of her friends.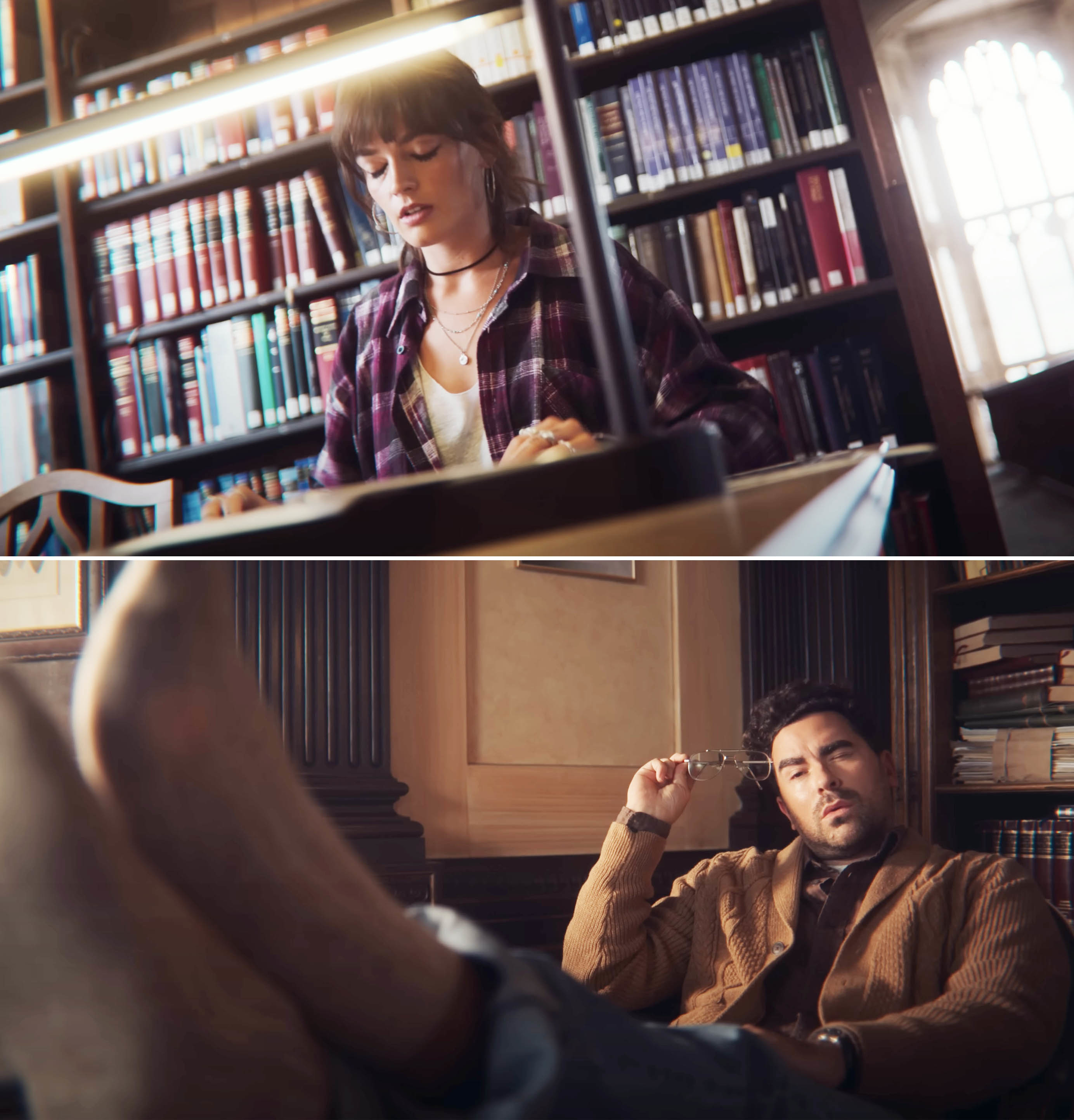 It's so bittersweet that this show is ending, but I am so excited to see what this final season has in store. I appreciate when a show gets to end on its own terms and while I'll be crying while saying goodbye to these amazing characters, I know it's gonna be a great new season.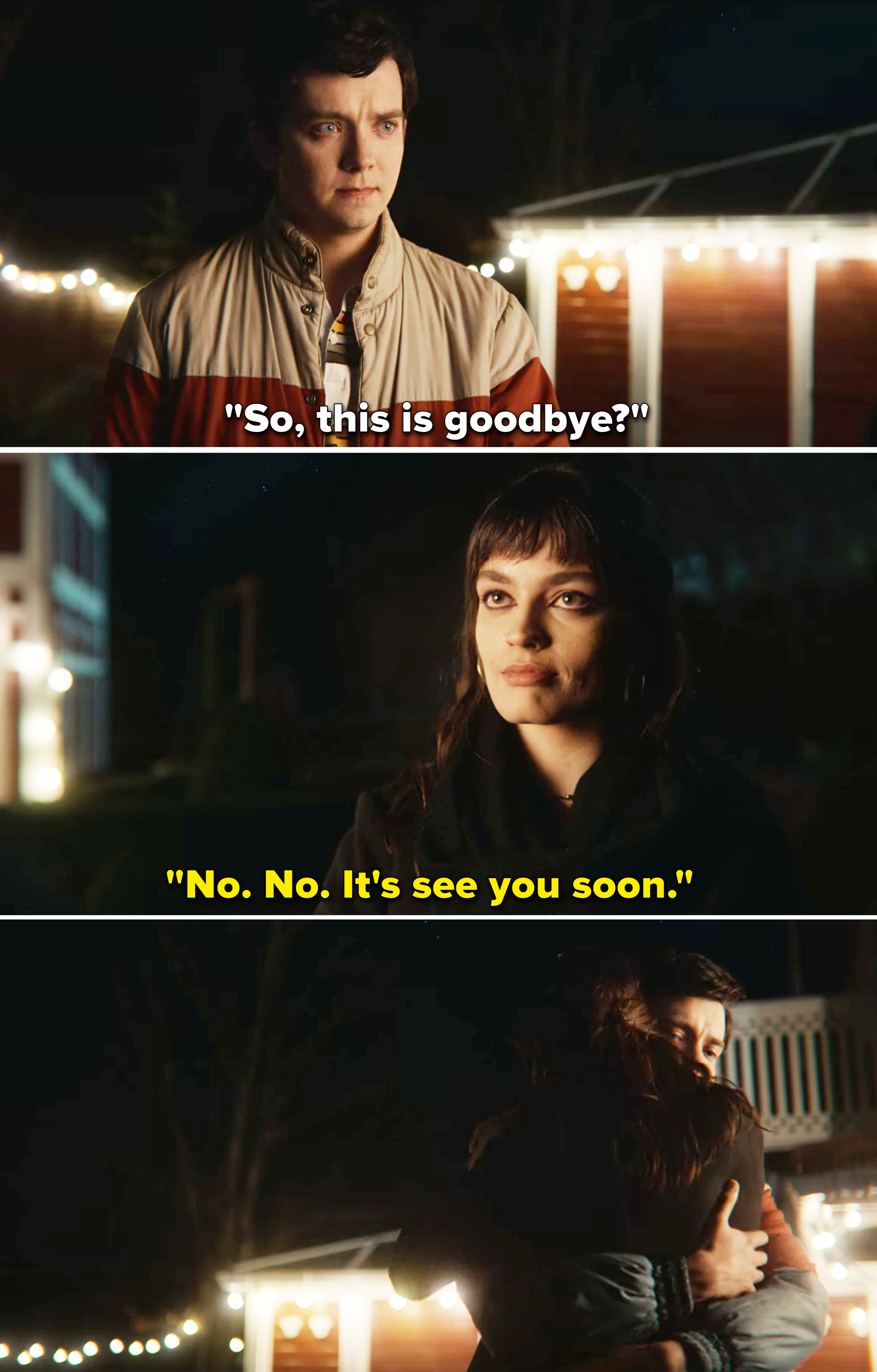 What are you looking forward to in the new season?