1.
First, when Cheryl and Toni said "I love you" for the first time on Riverdale.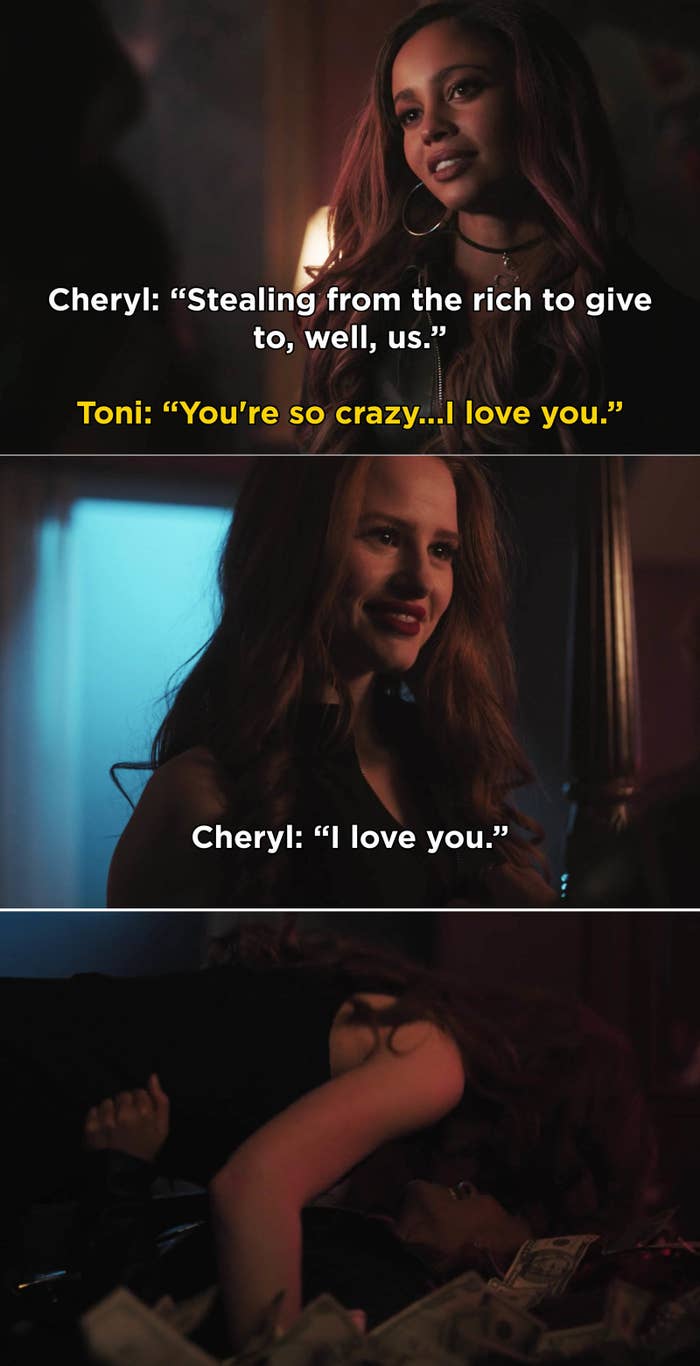 2.
On Shameless, when Ian and Mickey reunited in jail.
3.
When Piper and Alex got married right before Piper was released from jail on Orange is The New Black.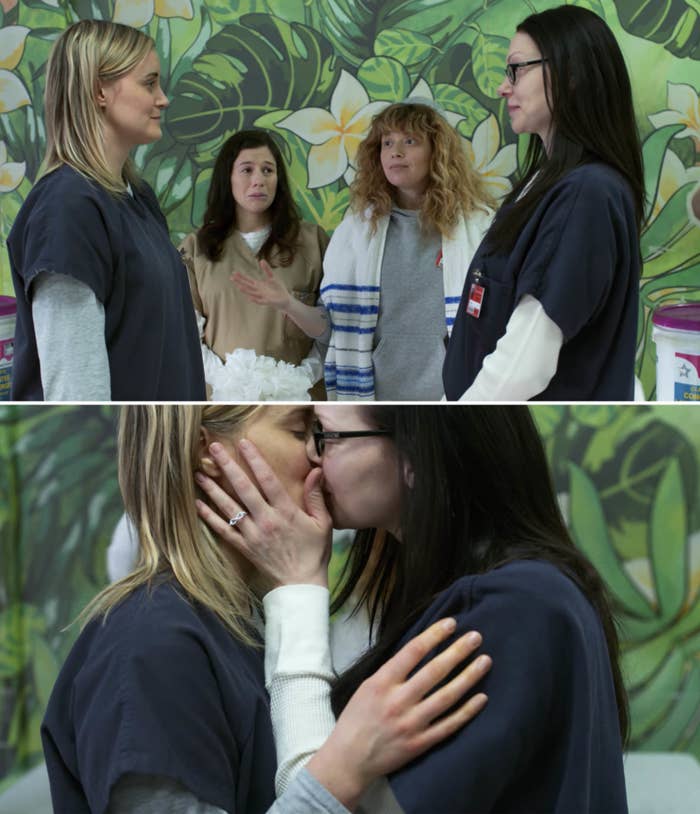 4.
When Kelly and Yorkie from Black Mirror decided to upload their consciousnesses into the cloud and spend their afterlives together.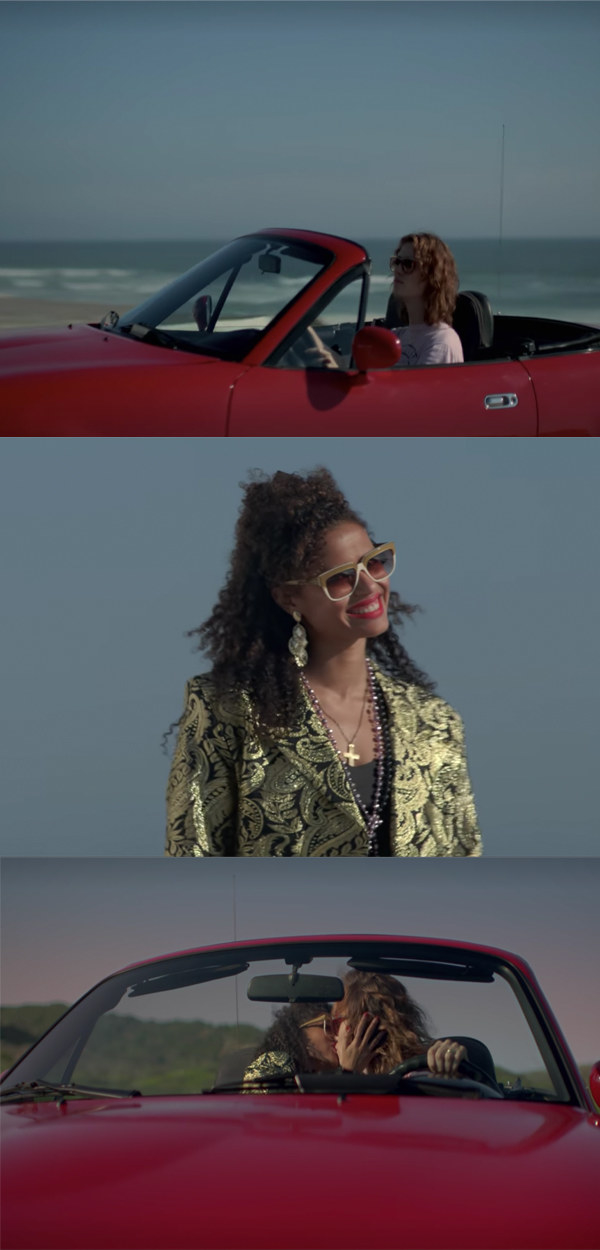 5.
When Oliver sang "All of Me" to Connor during their wedding on How To Get Away With Murder.
6.
On Brooklyn Nine-Nine, when Rosa adorably introduced Jocelyn to Captain Holt.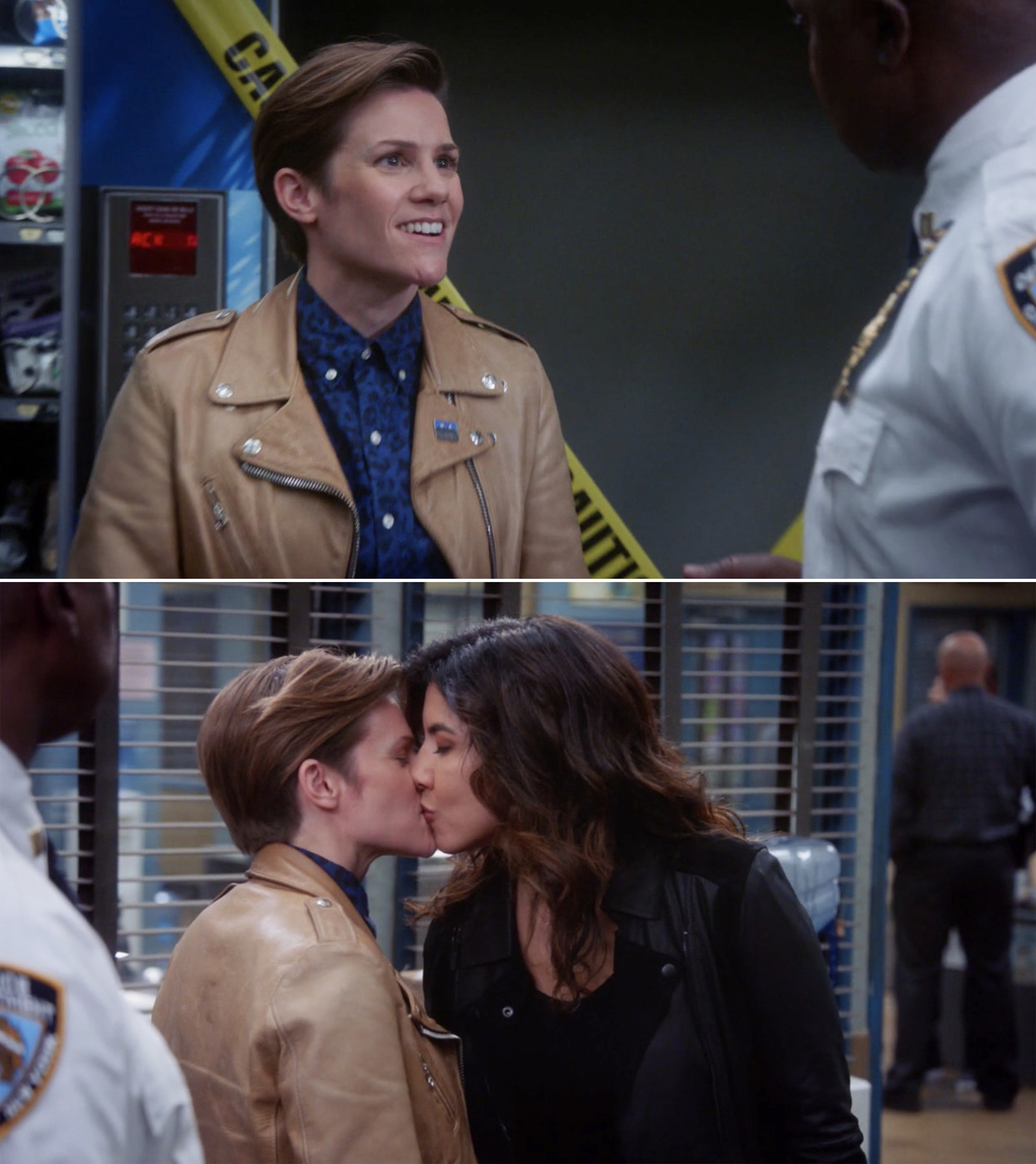 7.
On Shadowhunters, when Magnus and Alec finally got married during the series finale.
8.
When Petra and JR kissed for the first time after pretending to be a couple for an investigation on Jane the Virgin.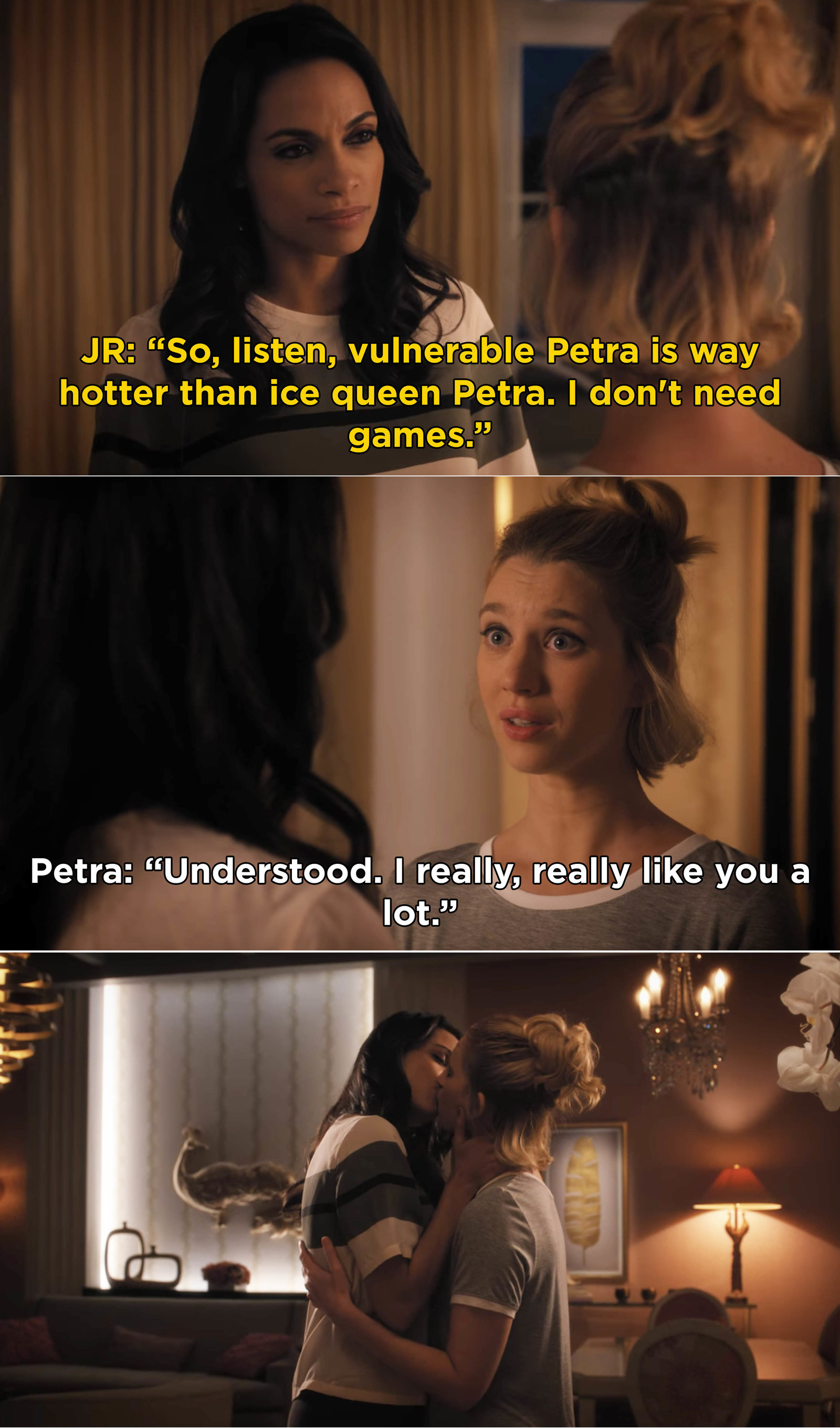 9.
On Schitt's Creek, when Patrick proposed to David while on a hike.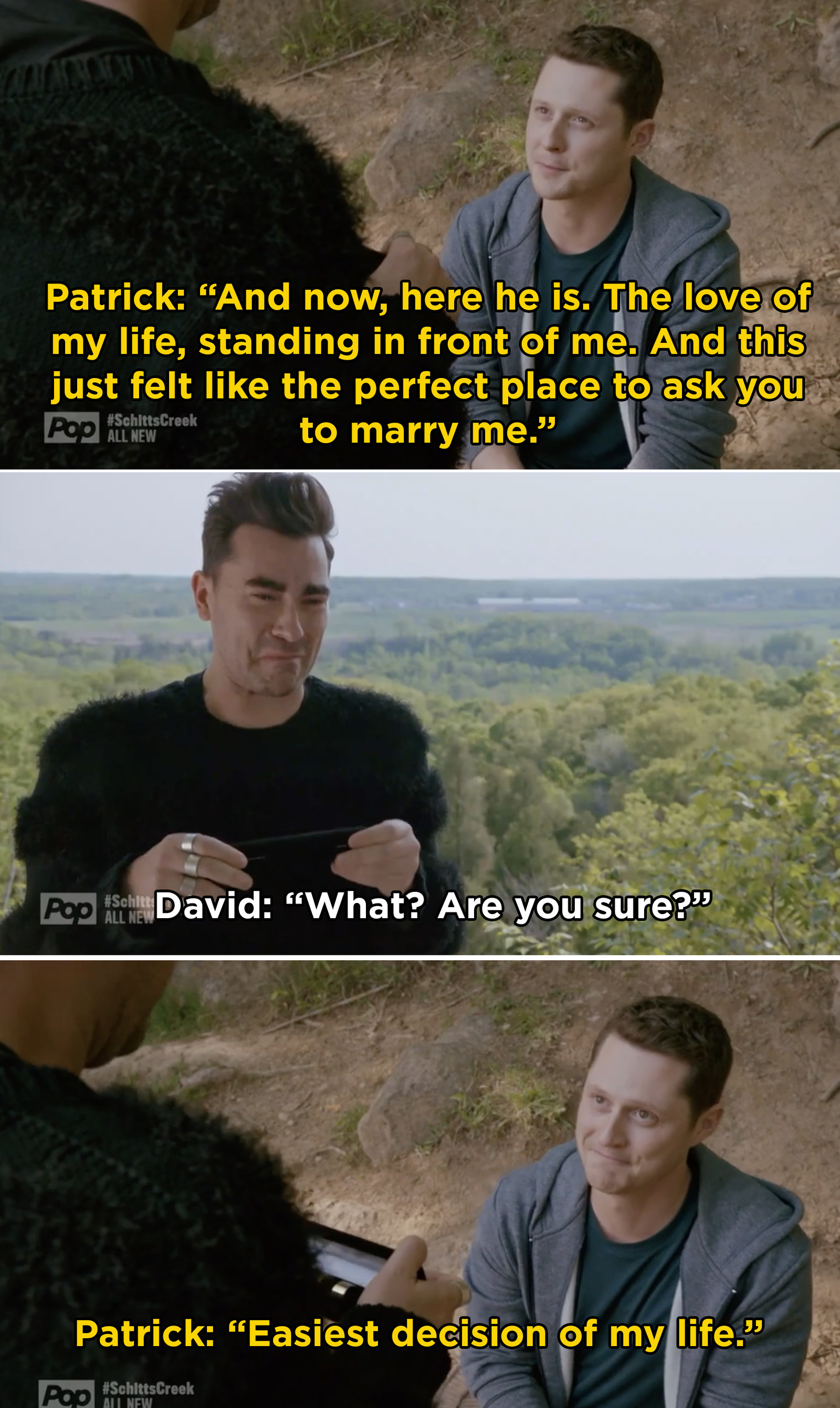 10.
When Grizz asked Sam how to say "kiss me" in ASL on The Society.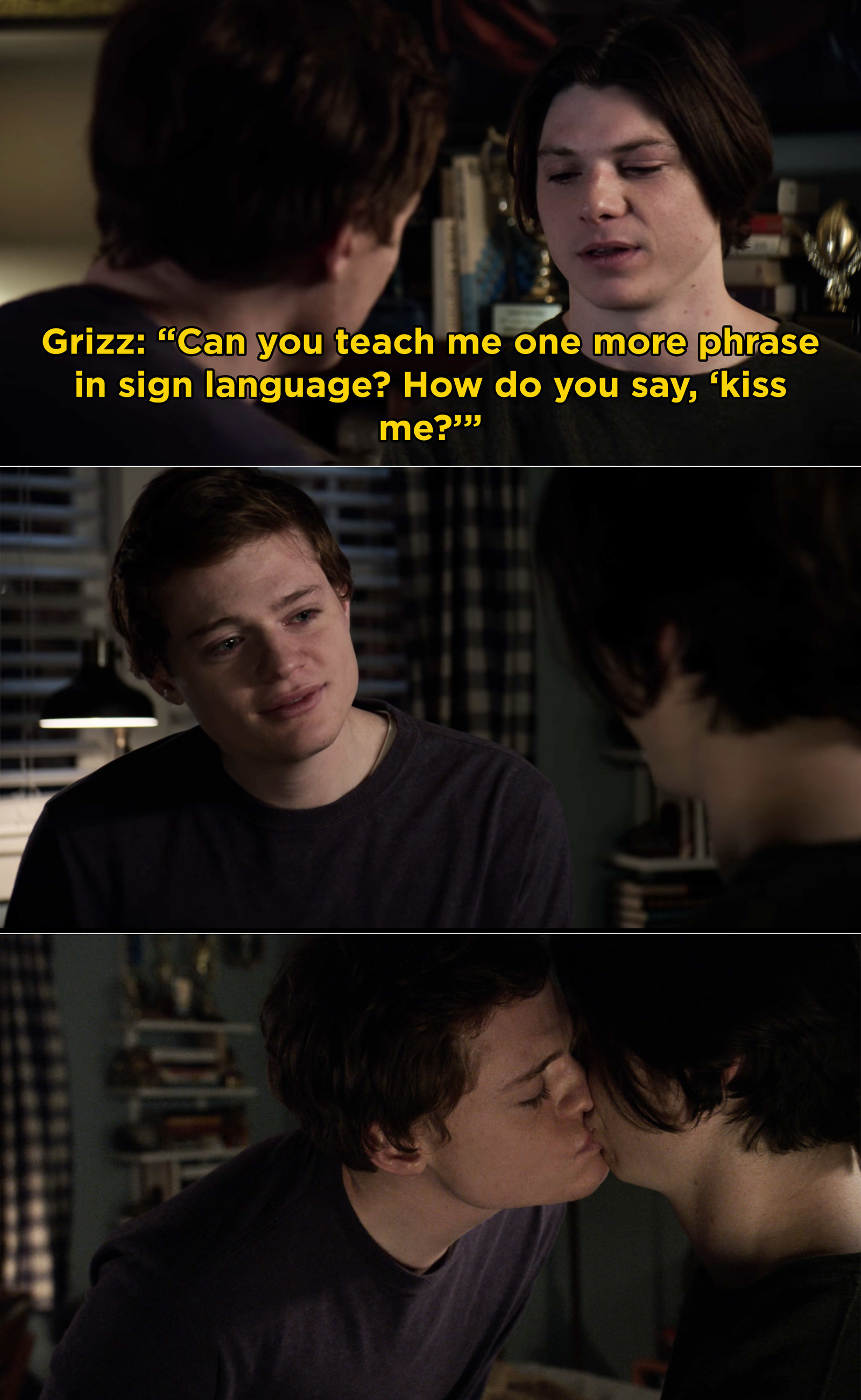 11.
When Elena made Syd this adorable Valentine's Day card on One Day at a Time.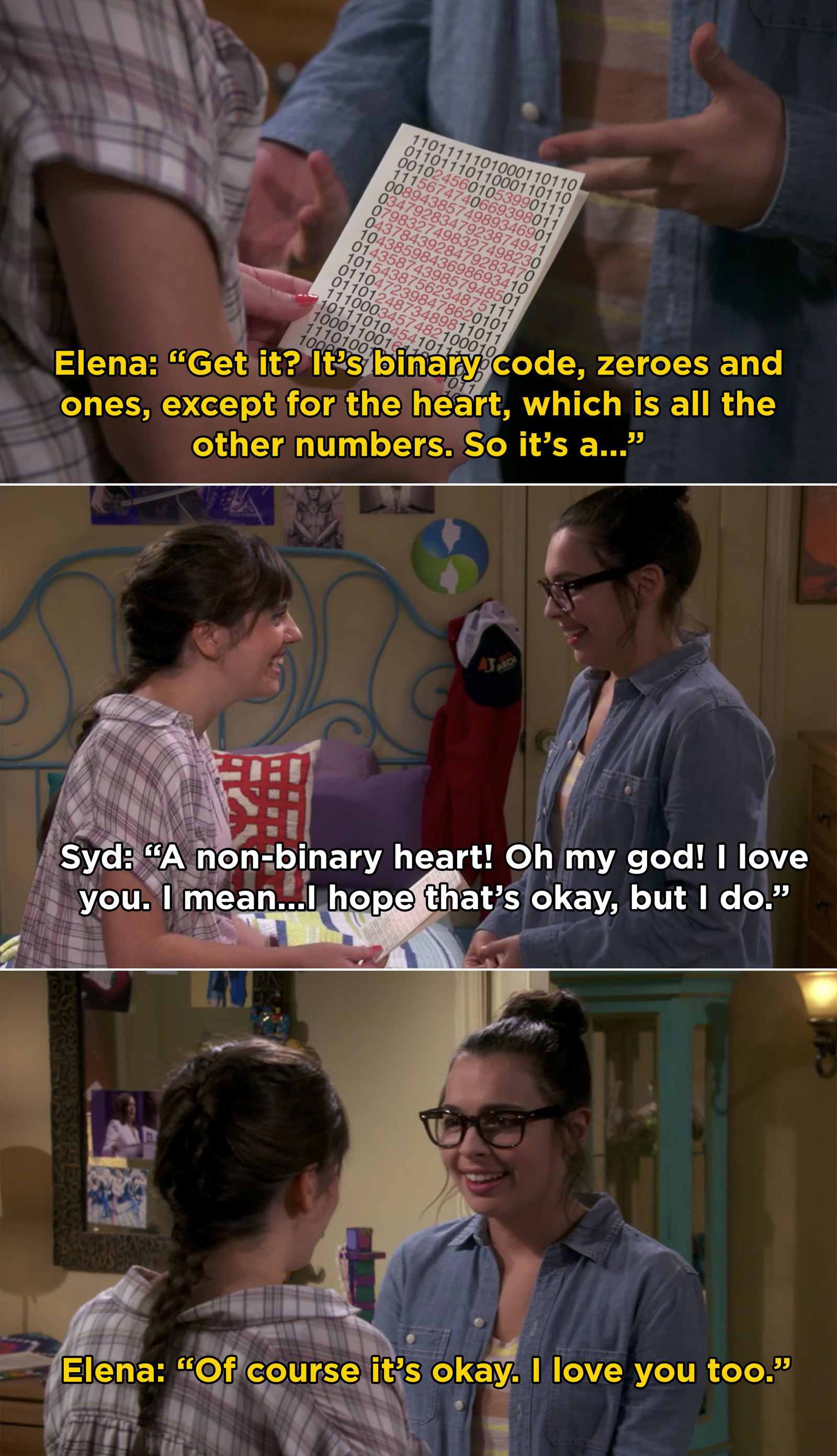 12.
When Schmitt and Nico finally got together after Schmitt poured his heart out on Grey's Anatomy.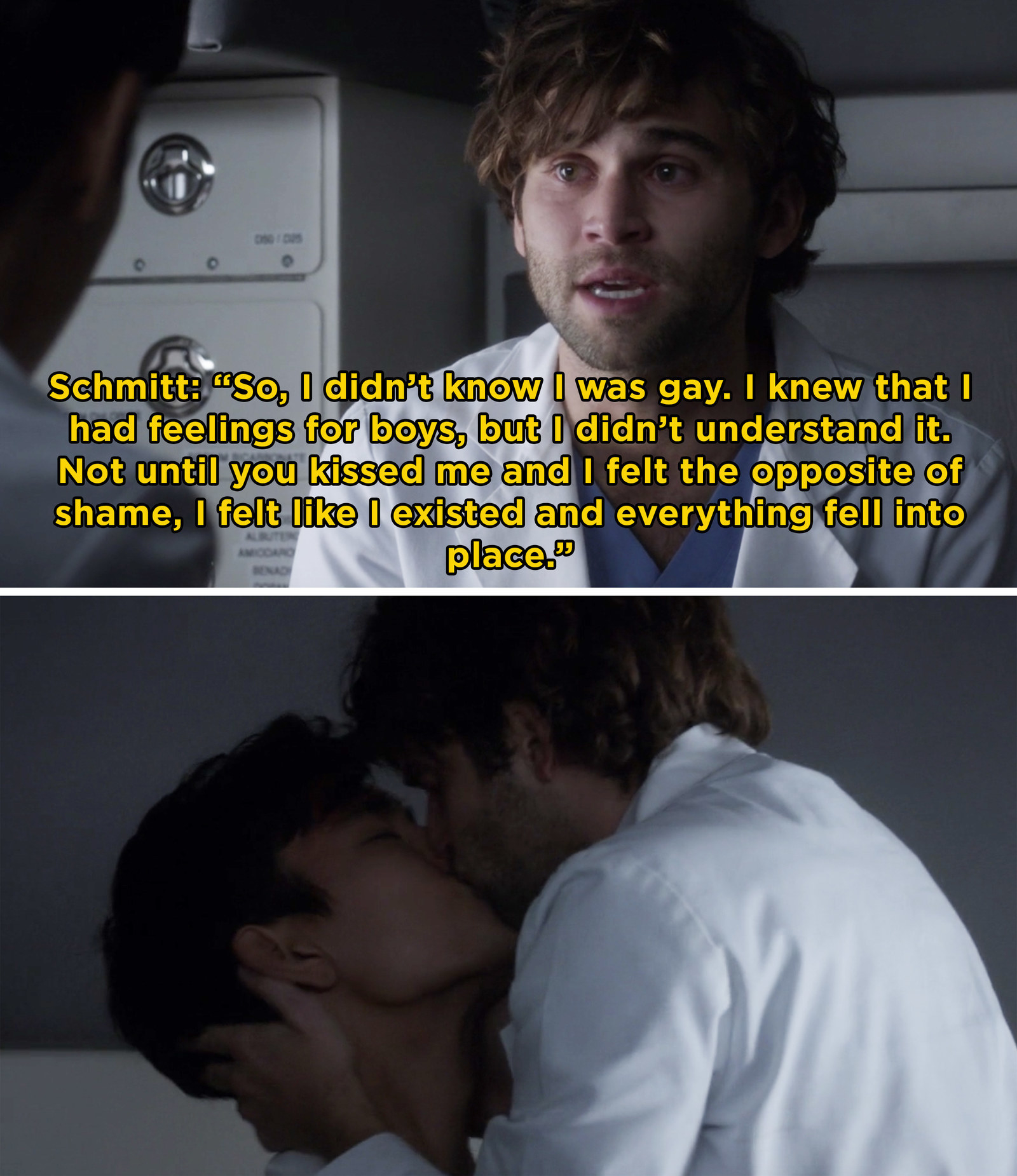 13.
When Omar told Ander that he loved him for the first time on Elite.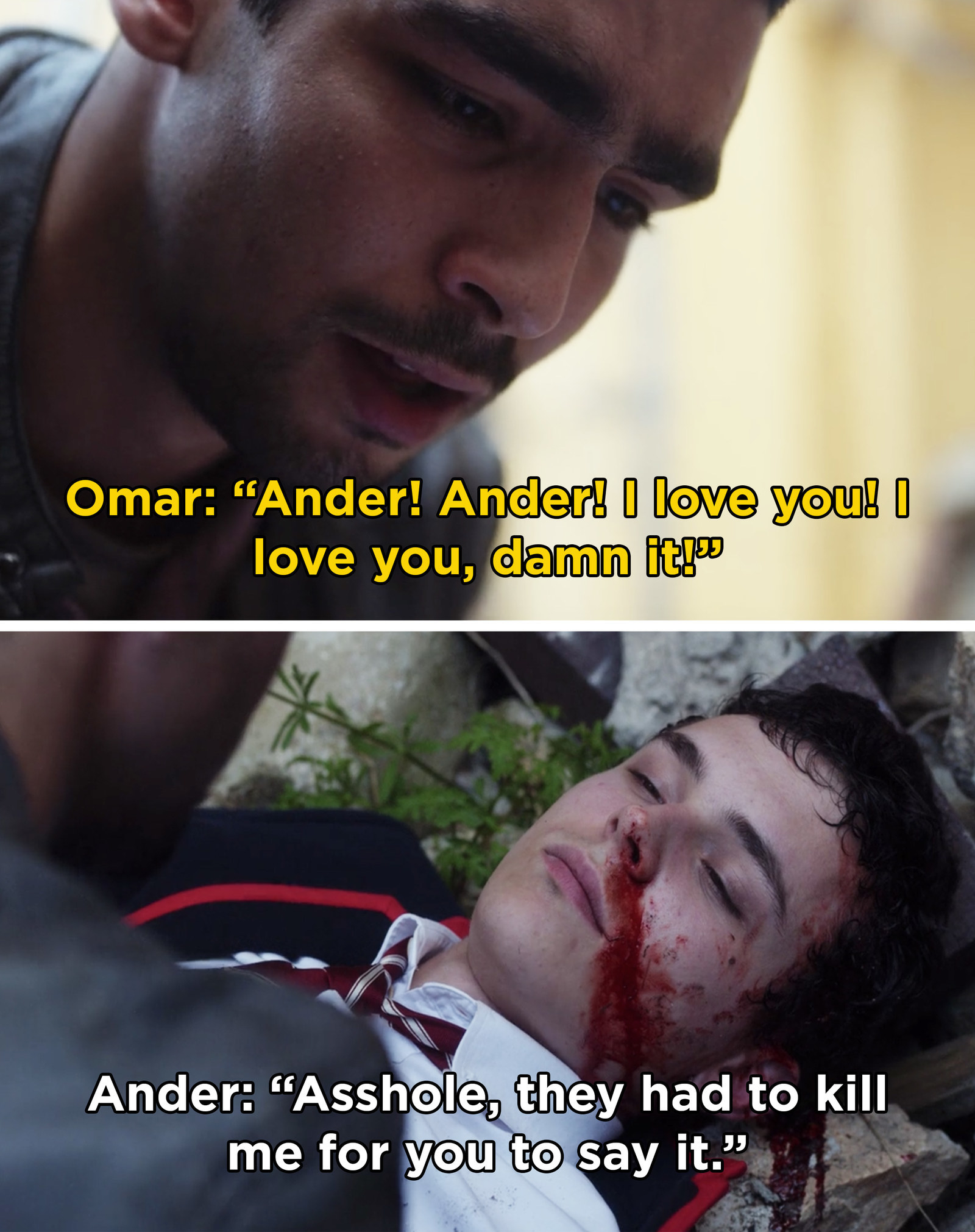 14.
On The Bold Type, when Kat and Adena took a major step in their relationship and said "I love you" for the first time.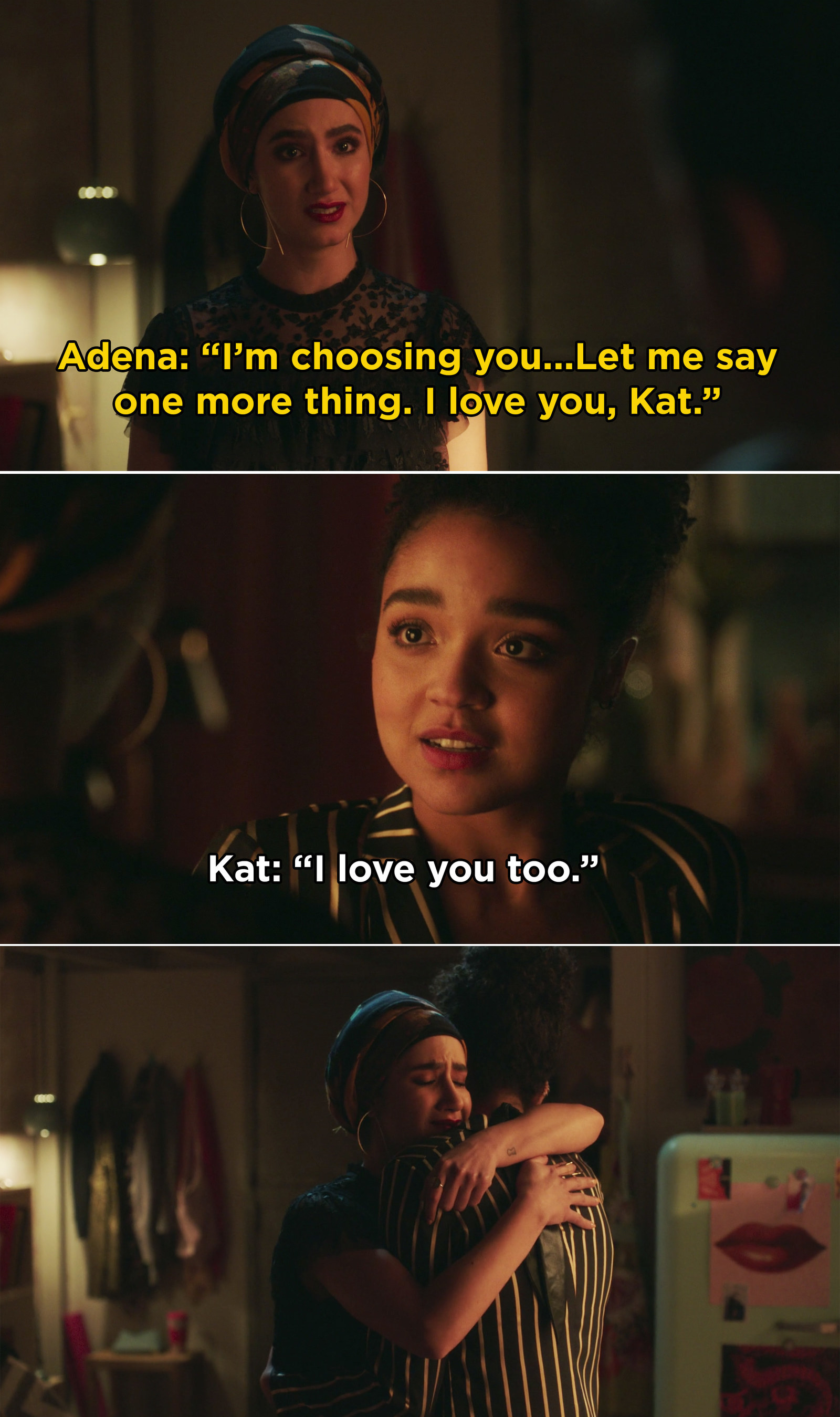 15.
When Damon and Ricky from Pose had their first date at the ballet.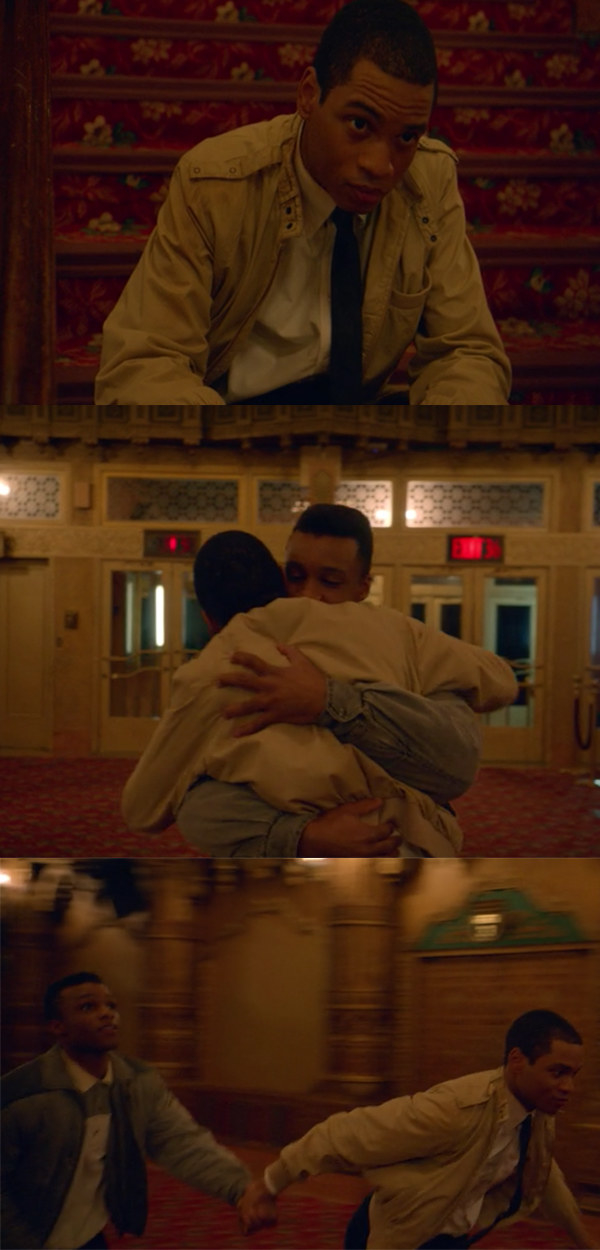 16.
When Waverly and Nicole had a "sorry party" after surviving Jolene's attack on Wynonna Earp.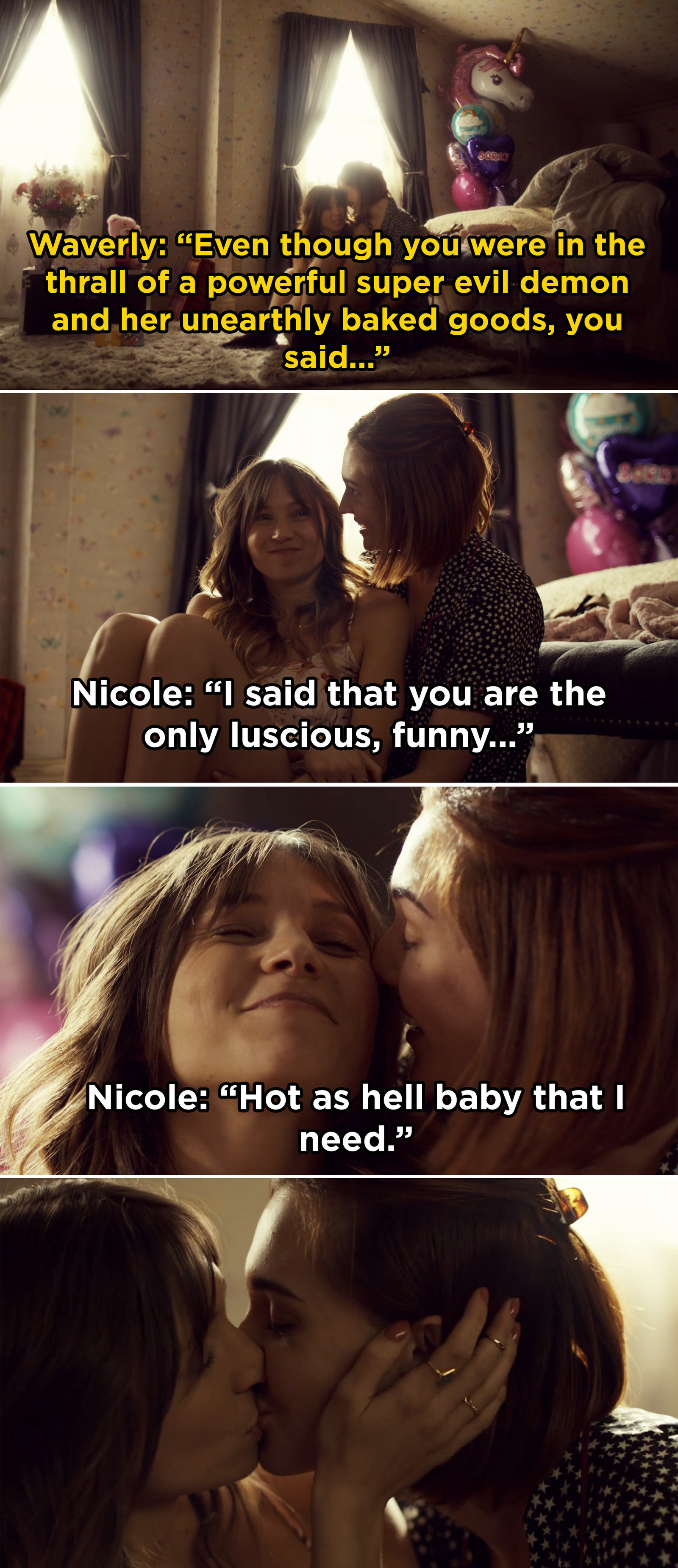 17.
On Legends of Tomorrow, when Sara gave Ava her perfect first kiss after they were stuck as teenagers at a summer camp.
18.
On Dear White People, when Lionel and Wesley spent the night together for the first time.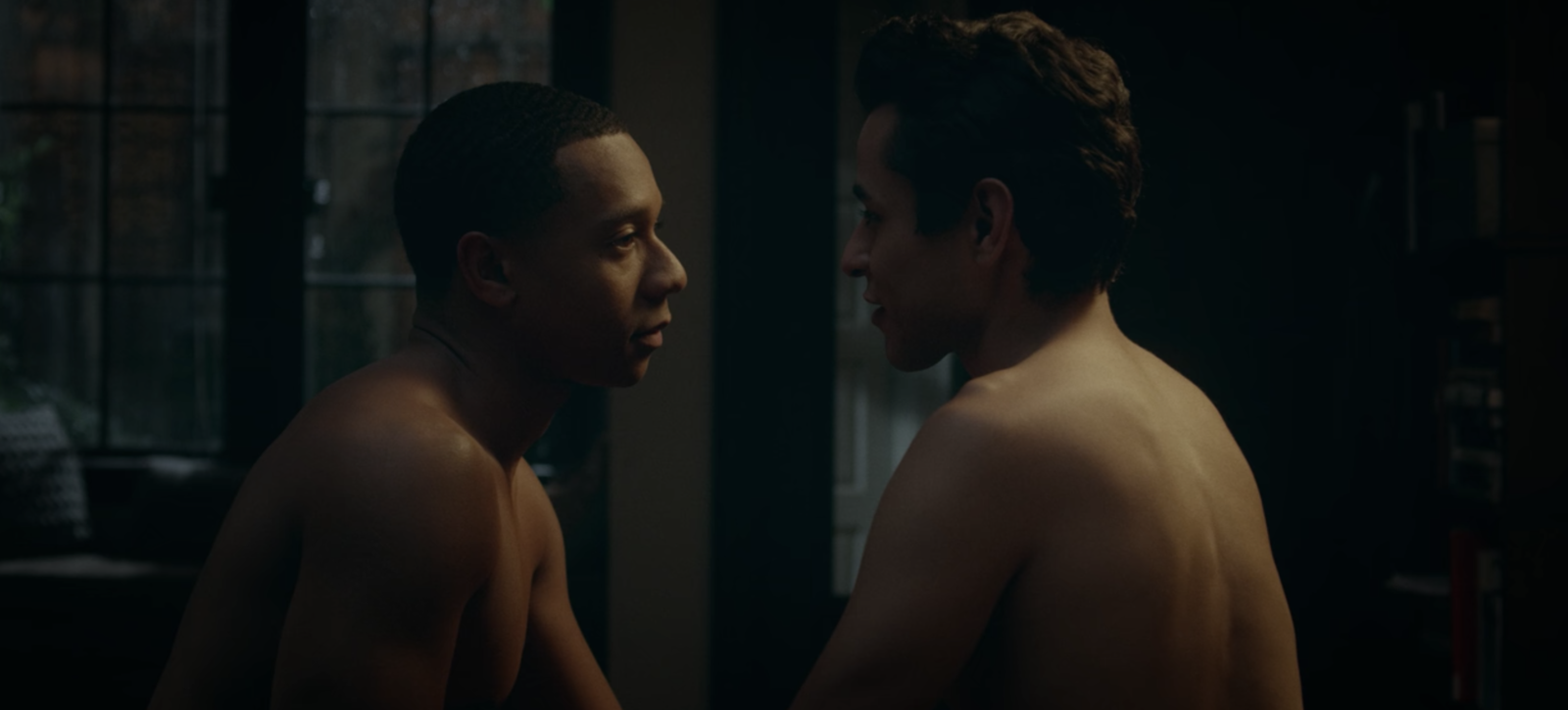 19.
On Legacies, when Penelope left the Salvatore School because she couldn't watch anything bad happen to Jose.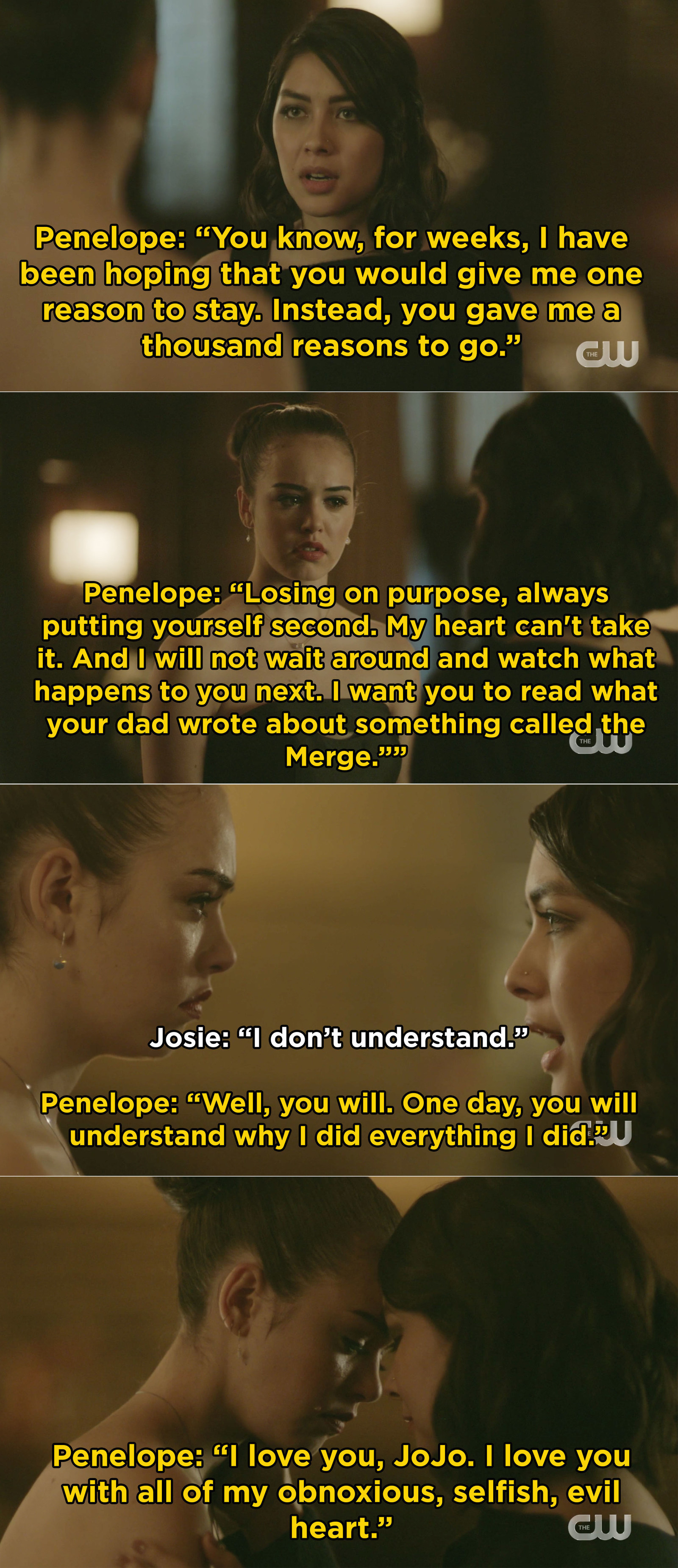 20.
On Lucifer, when Maze sang "Wonderwall" after falling in love with Eve.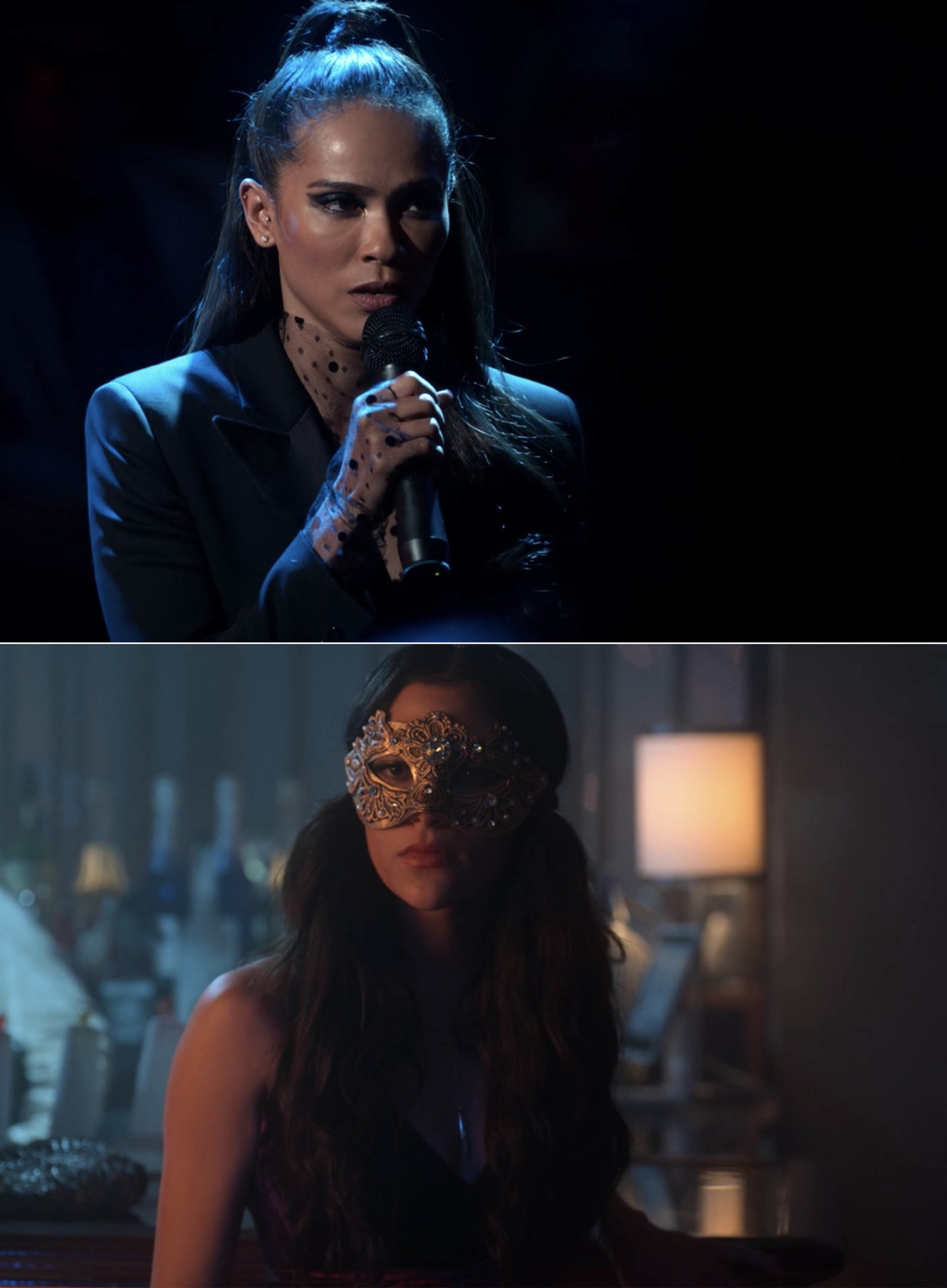 21.
On Roswell, NM, when Alex called Michael his family and stayed with him even though Michael wanted him to leave.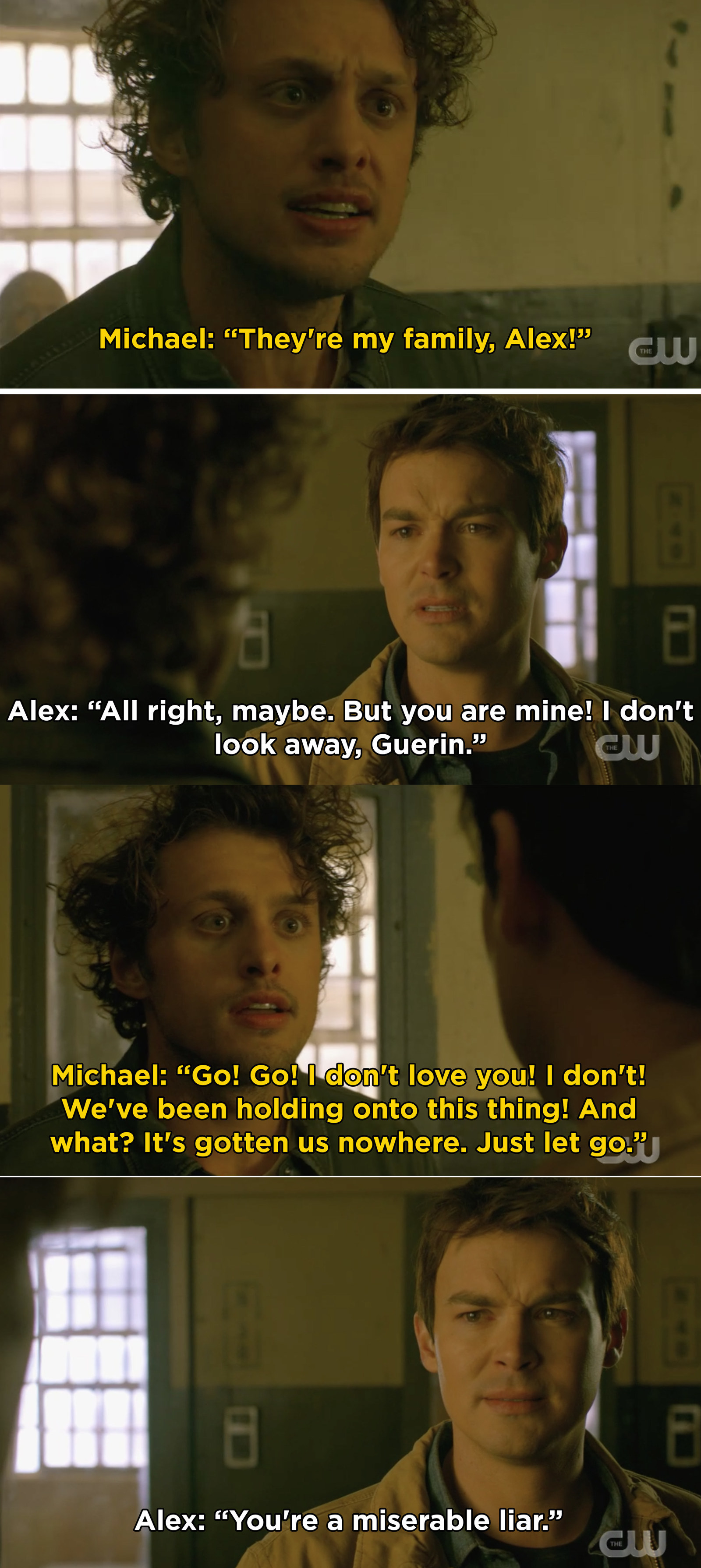 22.
When Anne told Ann that she wanted to be with her forever on Gentlemen Jack.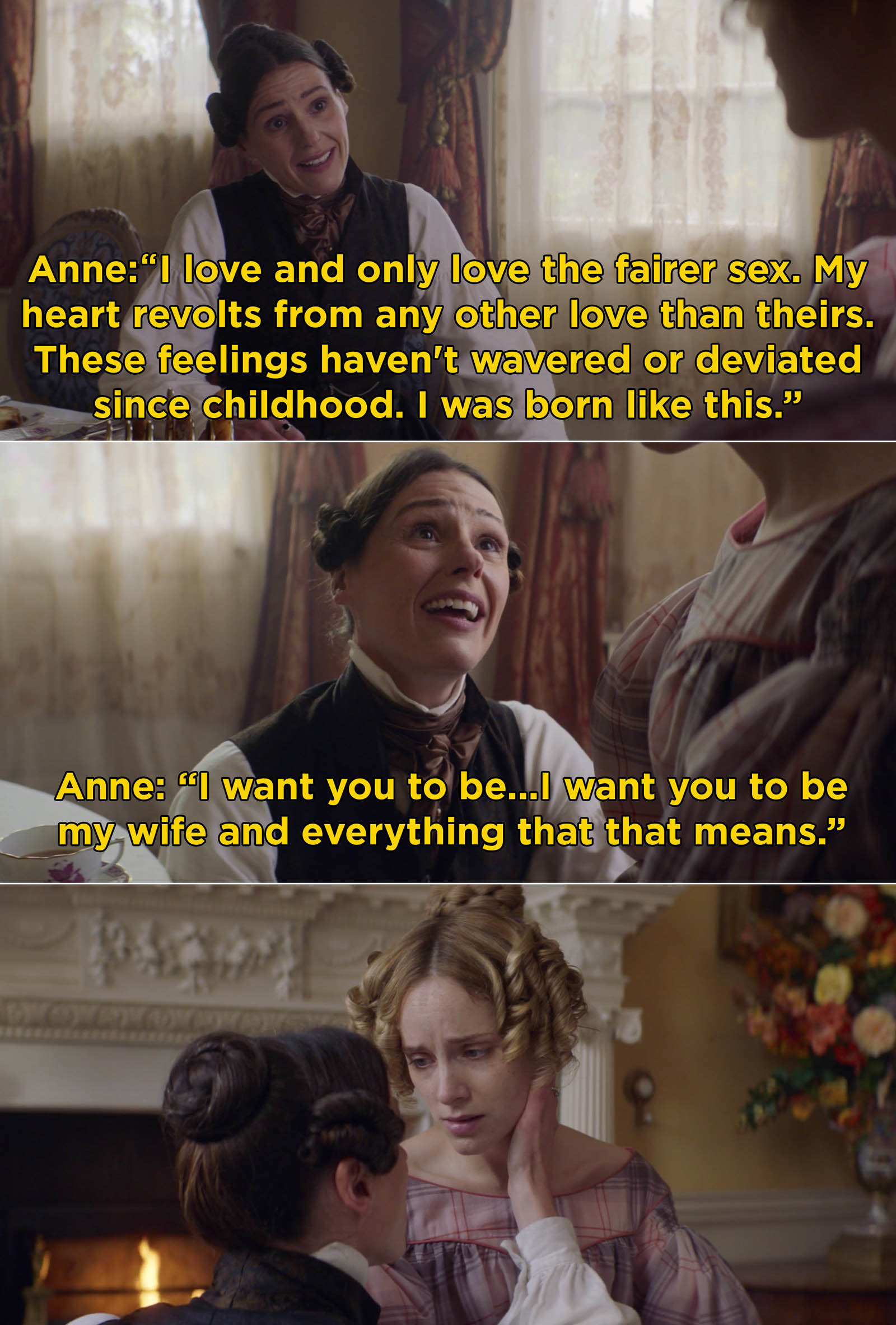 23.
When Mikey left his wedding and reunited with Titus on Unbreakable Kimmy Schmidt.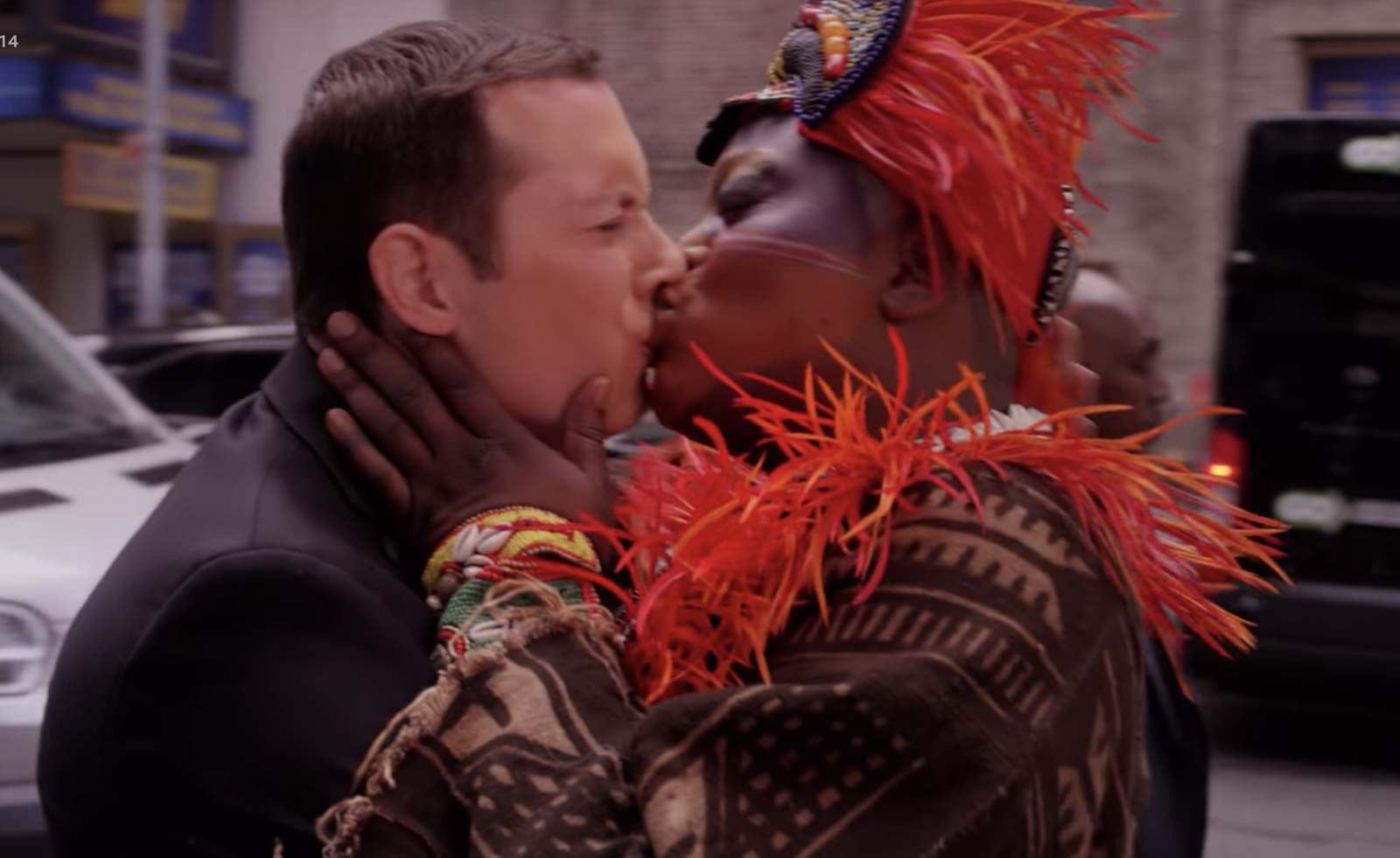 24.
When Arthie and Yolanda danced together on Glow.
25.
And finally, when Hernando comforted Lito after Lito was worried he would become a bad actor on Sense8.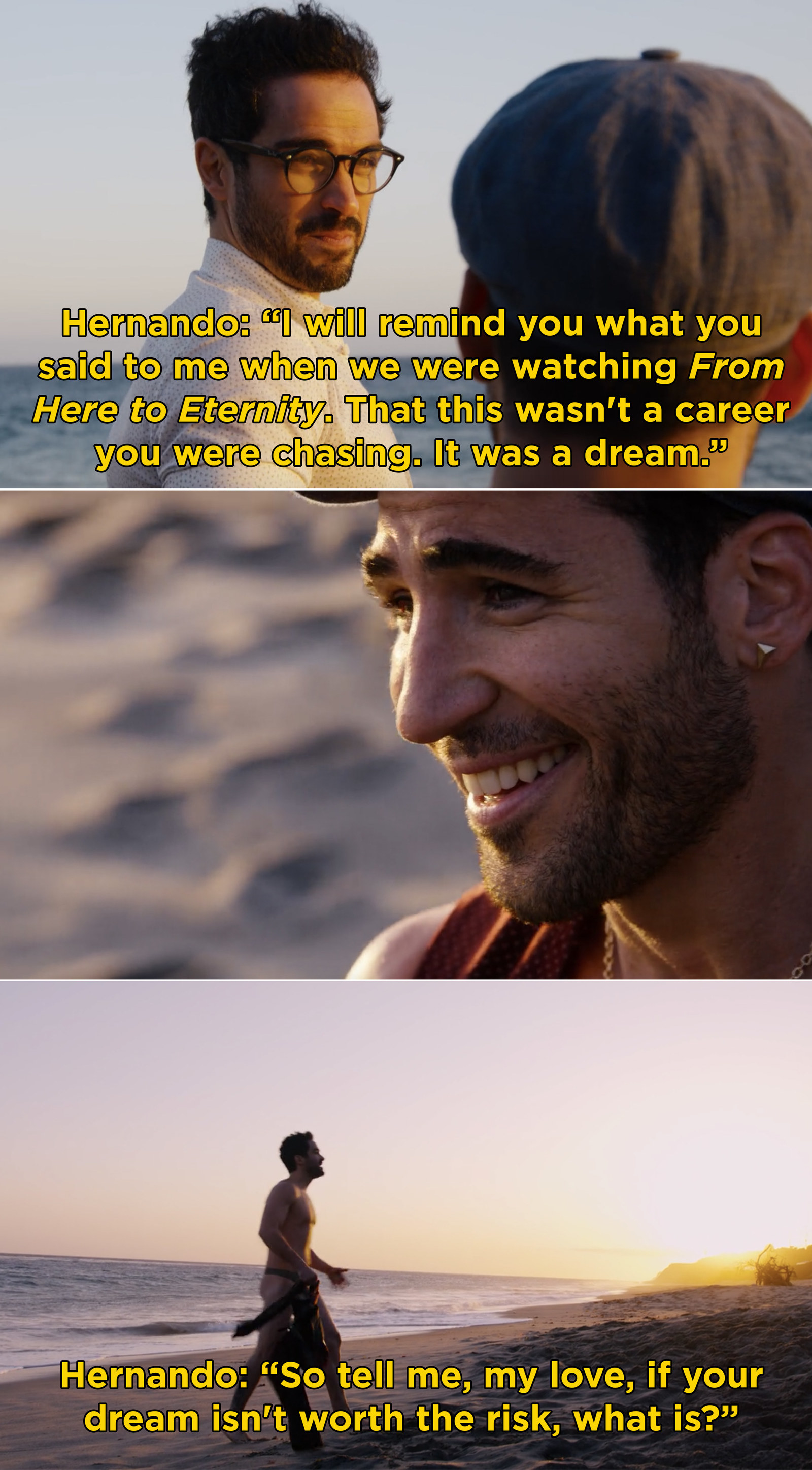 Which LGBT couples are you currently obsessed with? Tell us in the comments.