1.
First, Carrie Fisher's death in 2016 was incorporated into Star Wars: The Rise of Skywalker when Leia died right after reaching out to Kylo Ren one last time.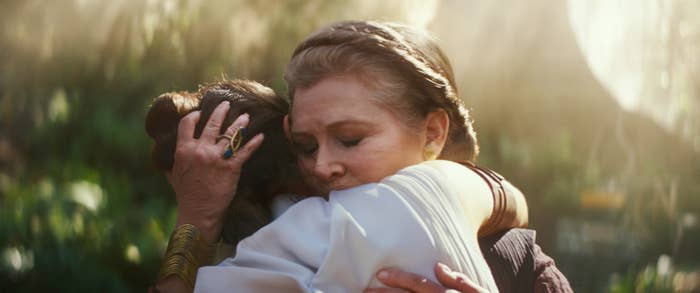 2.
Carrie's death was also written into Family Guy and Catastrophe — both of her characters died on those shows instead of being recast.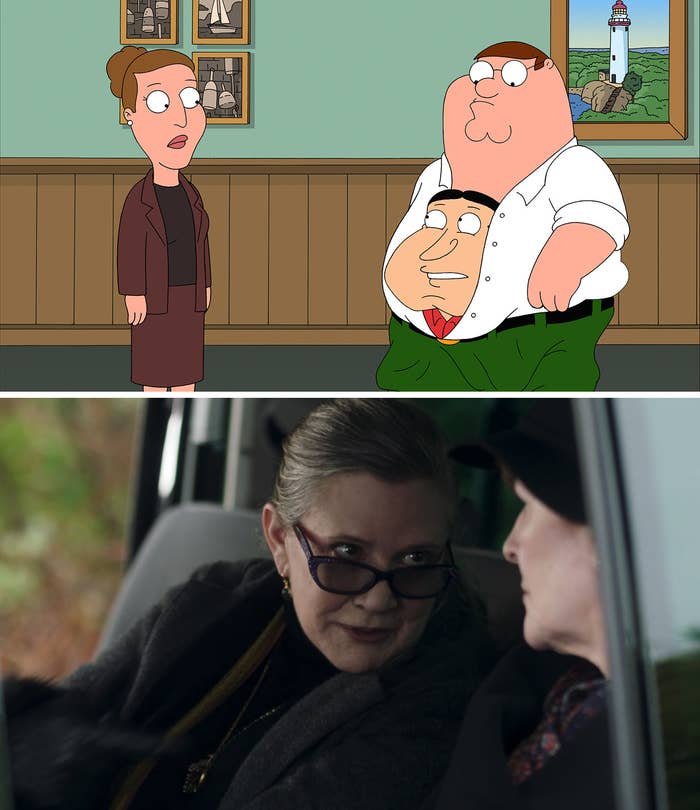 3.
Debbie Reynolds' death in 2016 — just a day after Carrie Fisher's death — was written into Season 9 of Will & Grace.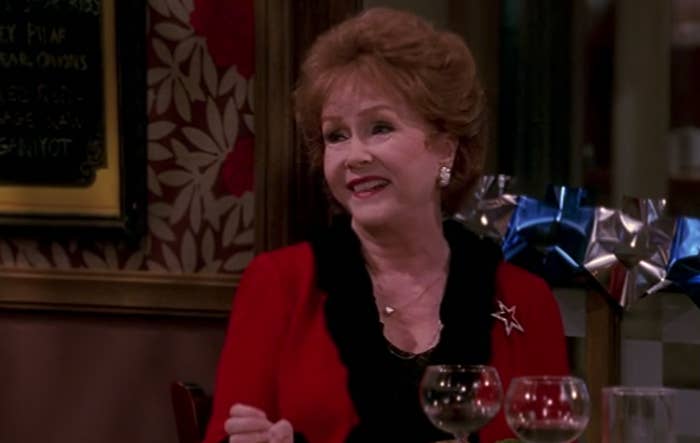 4.
Cory Monteith sadly died in 2013 in the middle of starring as Finn Hudson on Glee. The series had Finn die offscreen, and the show created a heartbreakingly beautiful tribute episode for Cory.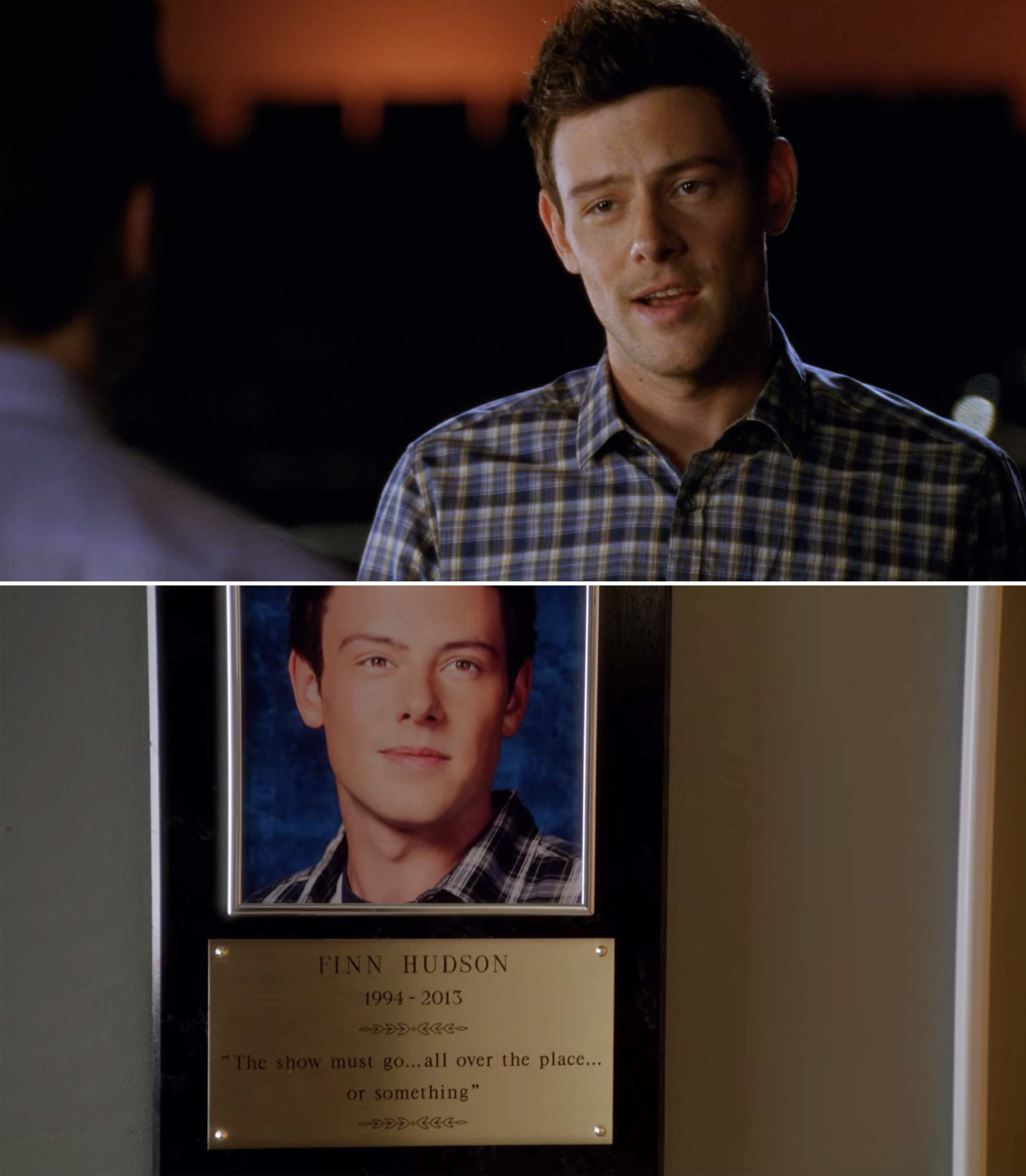 5.
After Luke Perry's death in 2019, his character on Riverdale was killed offscreen in a car accident during the Season 4 premiere.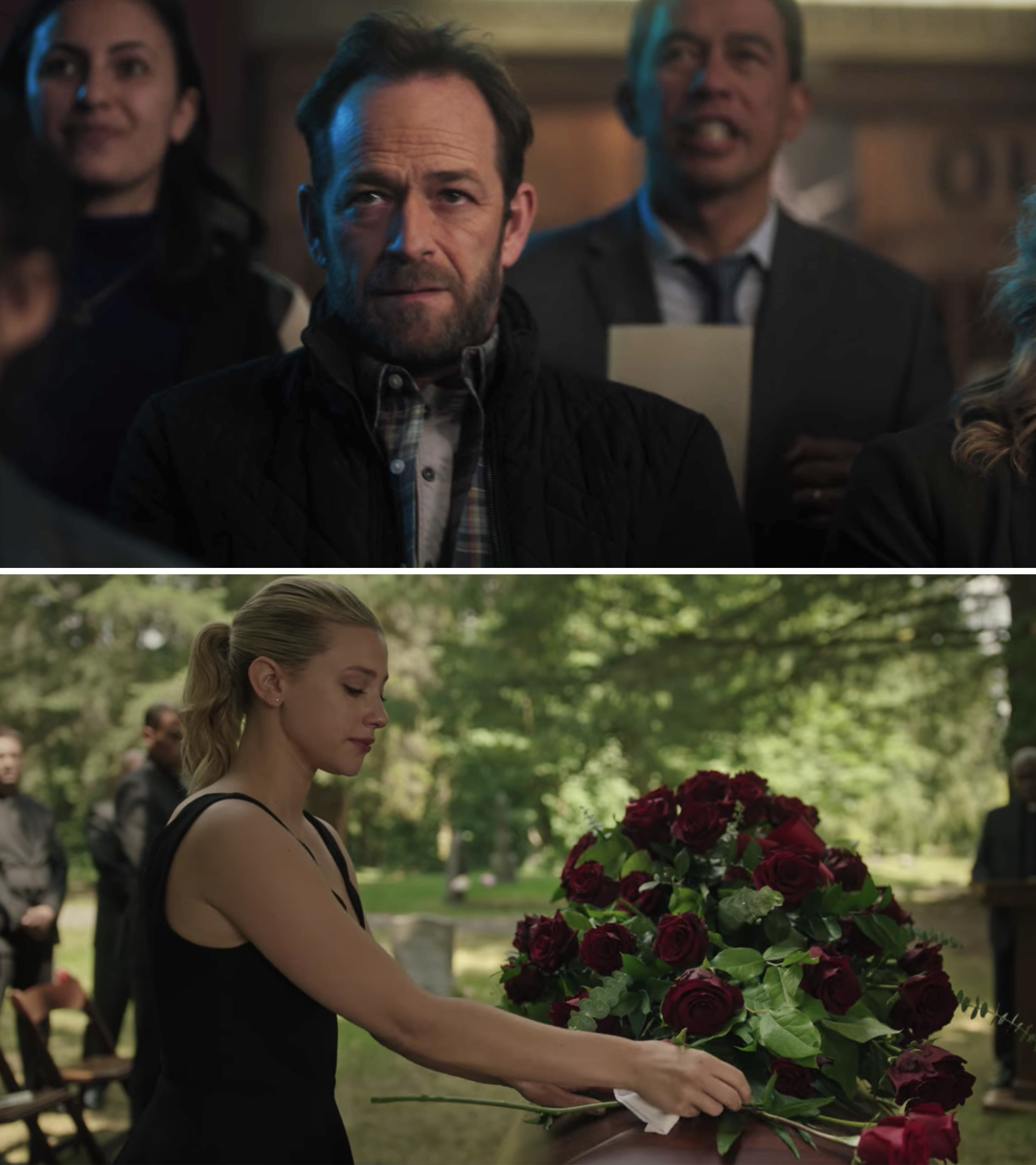 6.
John Ritter died in 2003 while he was starring as the beloved Paul Hennessy on 8 Simple Rules, and his character died in the series as well.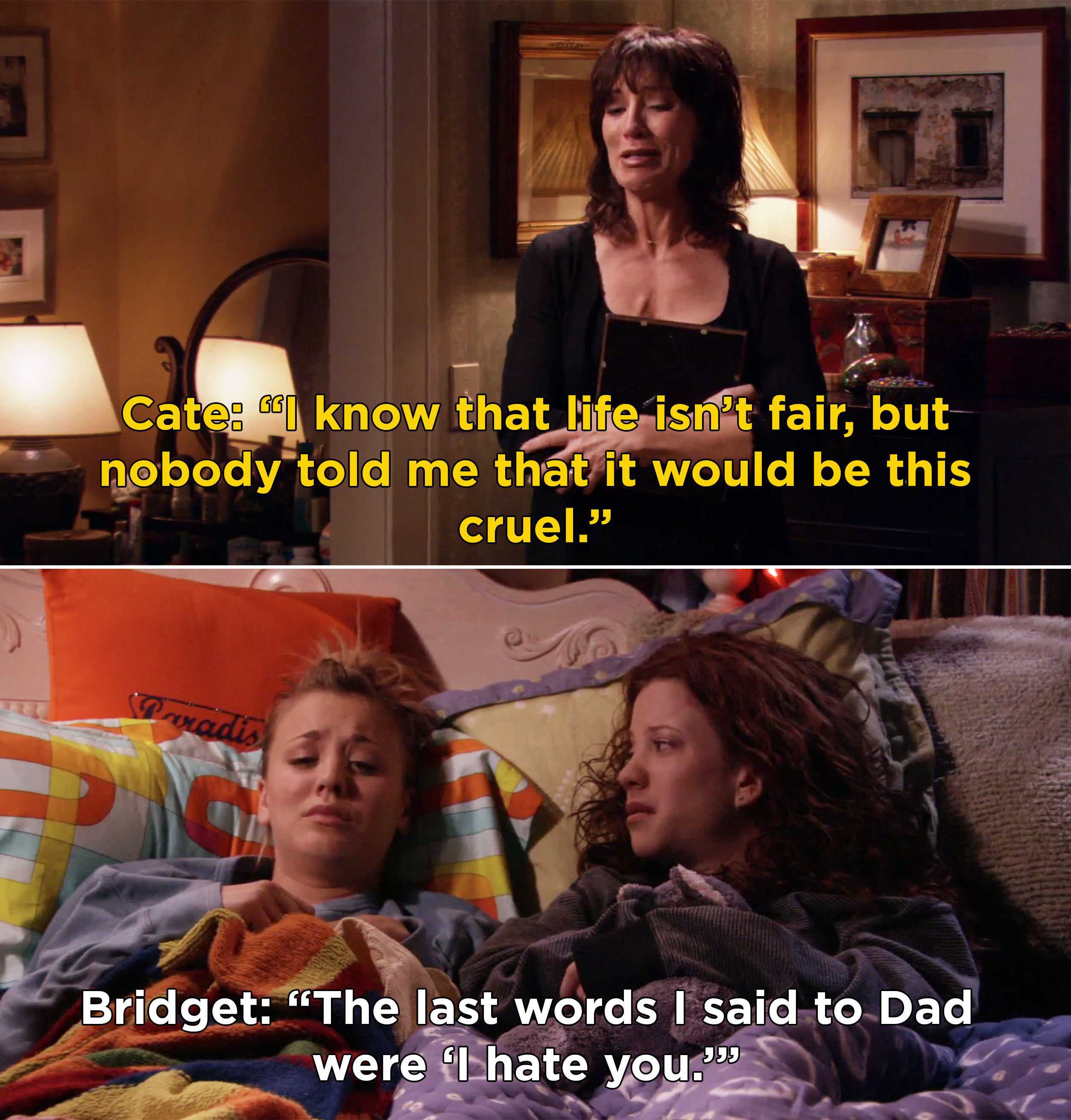 7.
Naya Rivera's death in 2020 will affect the upcoming season of Step Up. Naya's character was set to play a major role in the season, but now it's being rewritten.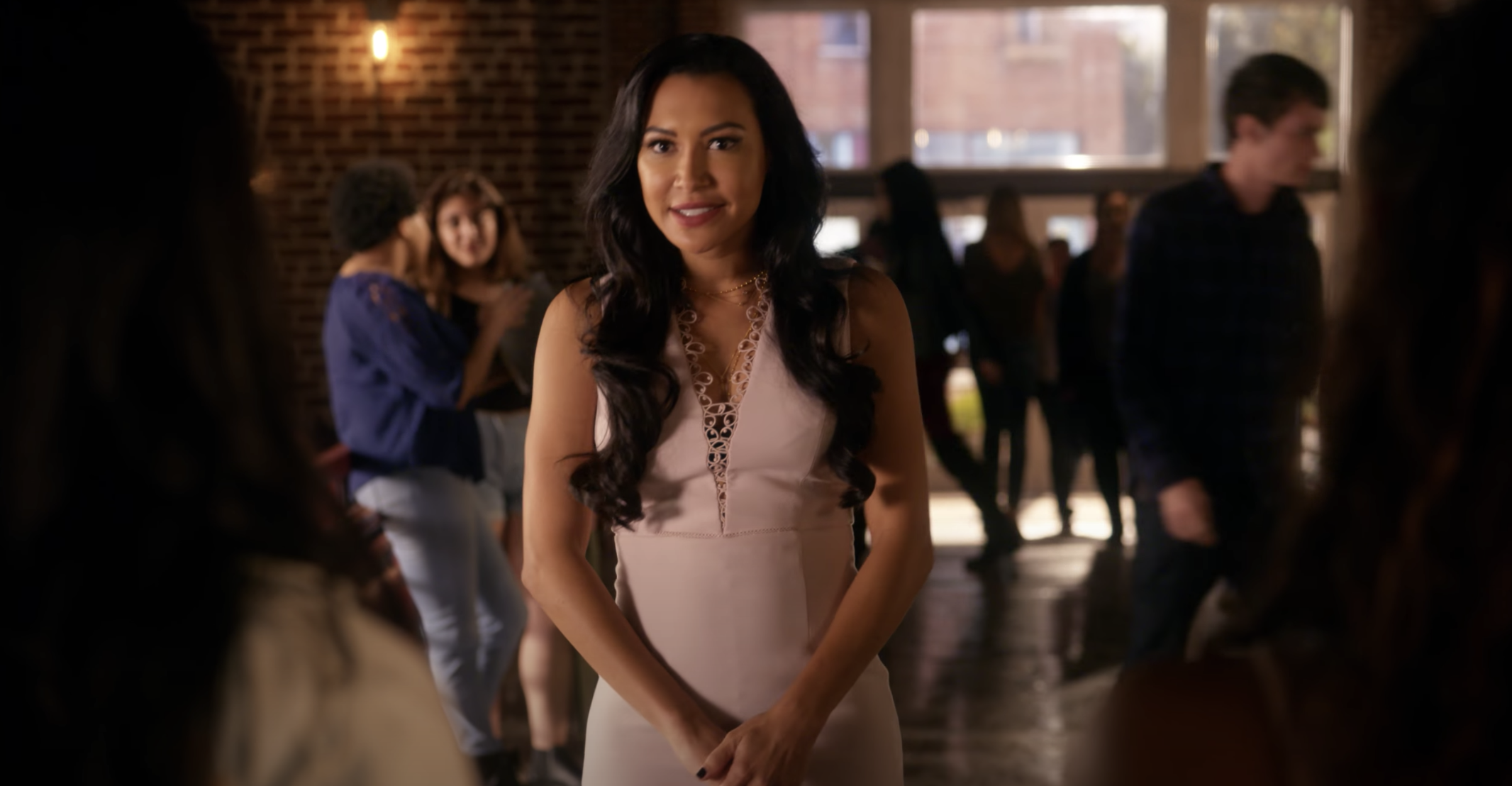 8.
Gilmore Girls star Edward Herrmann died in 2014, and his death was written into the Netflix reboot, Gilmore Girls: A Year in the Life.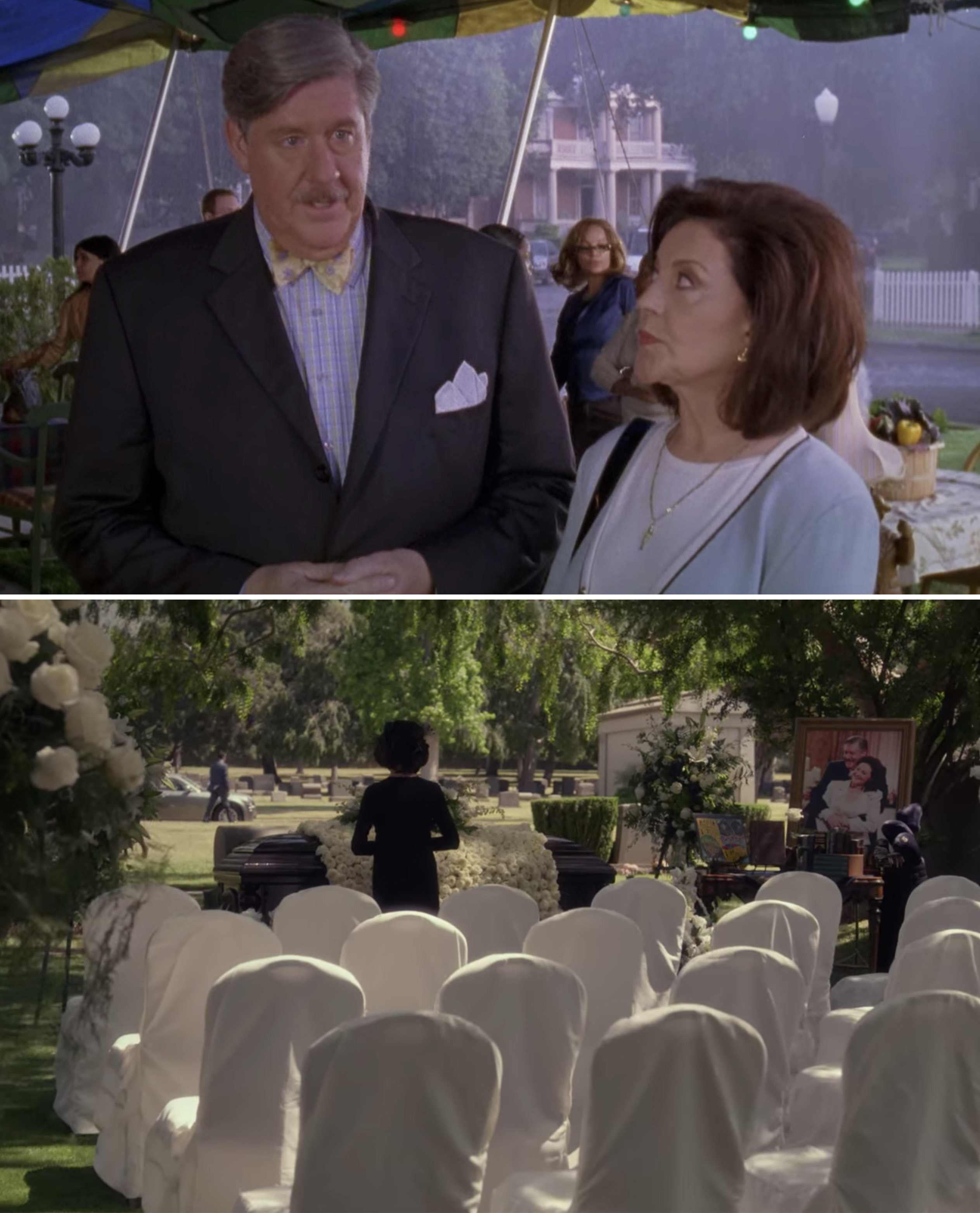 9.
Will Lee, who played the store owner Mr. Hooper on Sesame Street, died in 1982, and the series used his death to write a special episode addressing the death of a loved one called "Goodbye, Mr. Hooper."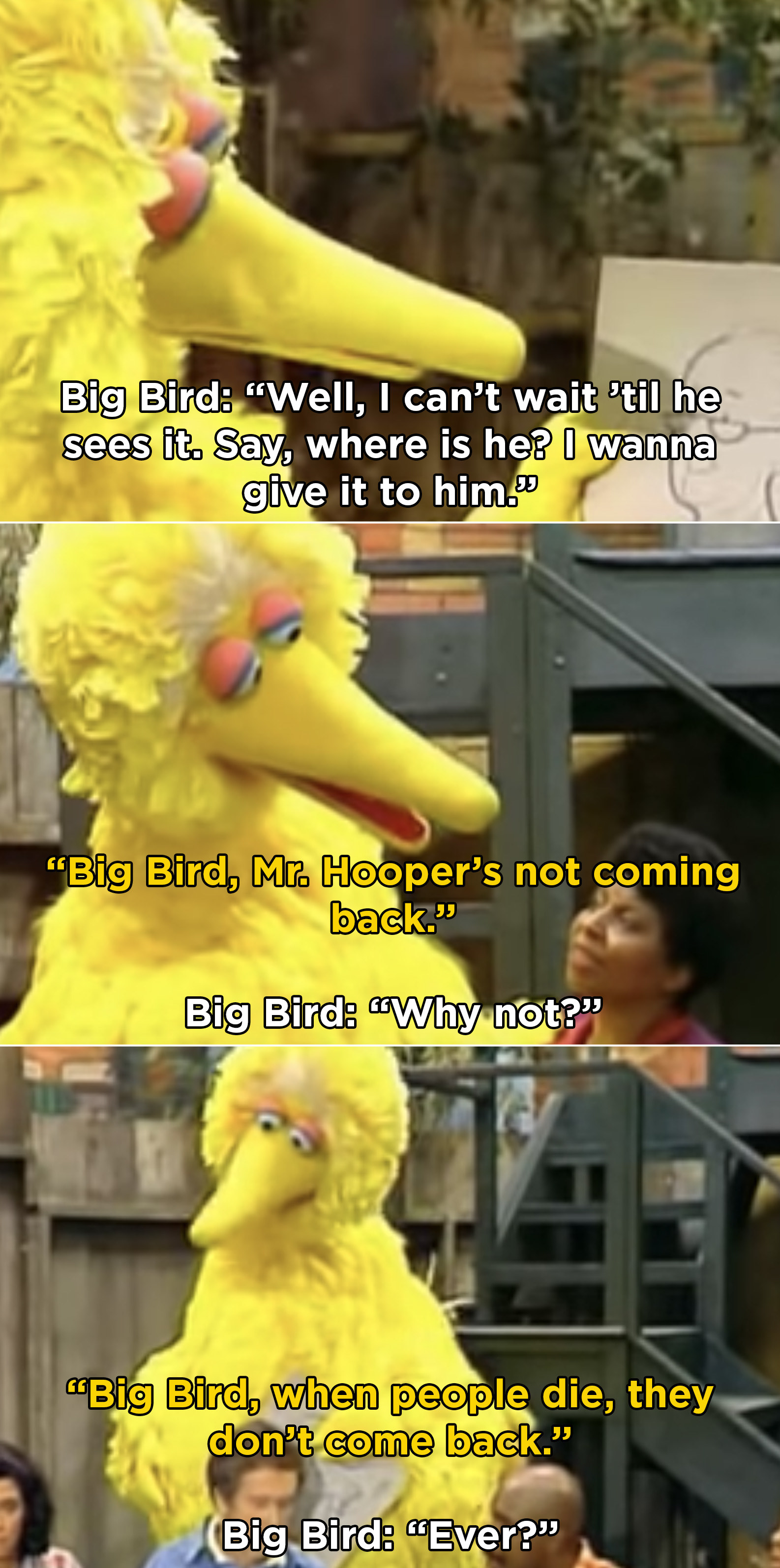 10.
The West Wing star John Spencer heartbreakingly died in 2005 during the final season of the series, and a special tribute episode honored his life as well as his character.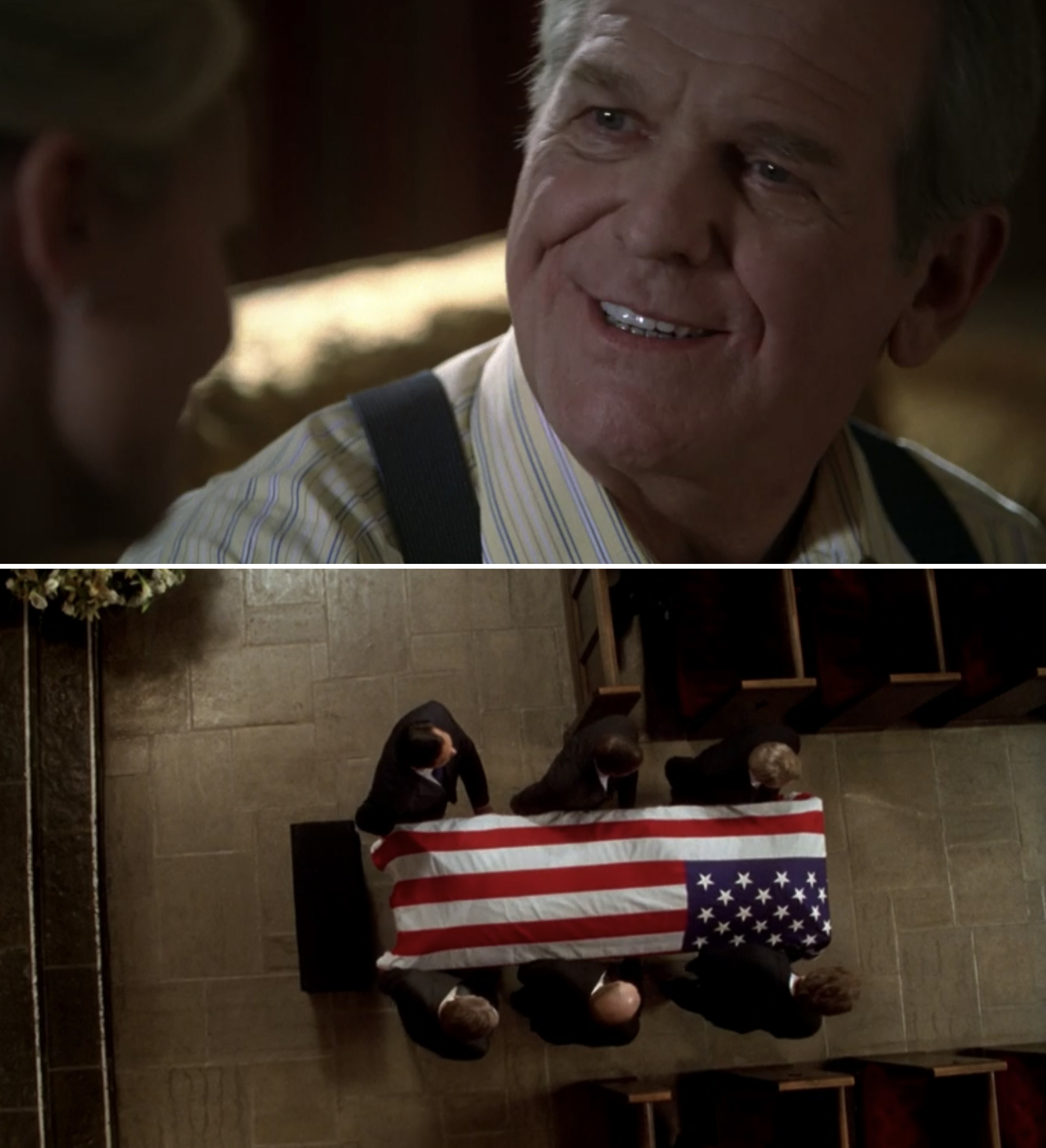 11.
Lee Thompson Young, who was probably best known for starring on The Famous Jett Jackson, died while starring on Rizzoli & Isles as Barry Frost, and his character was written out of the show.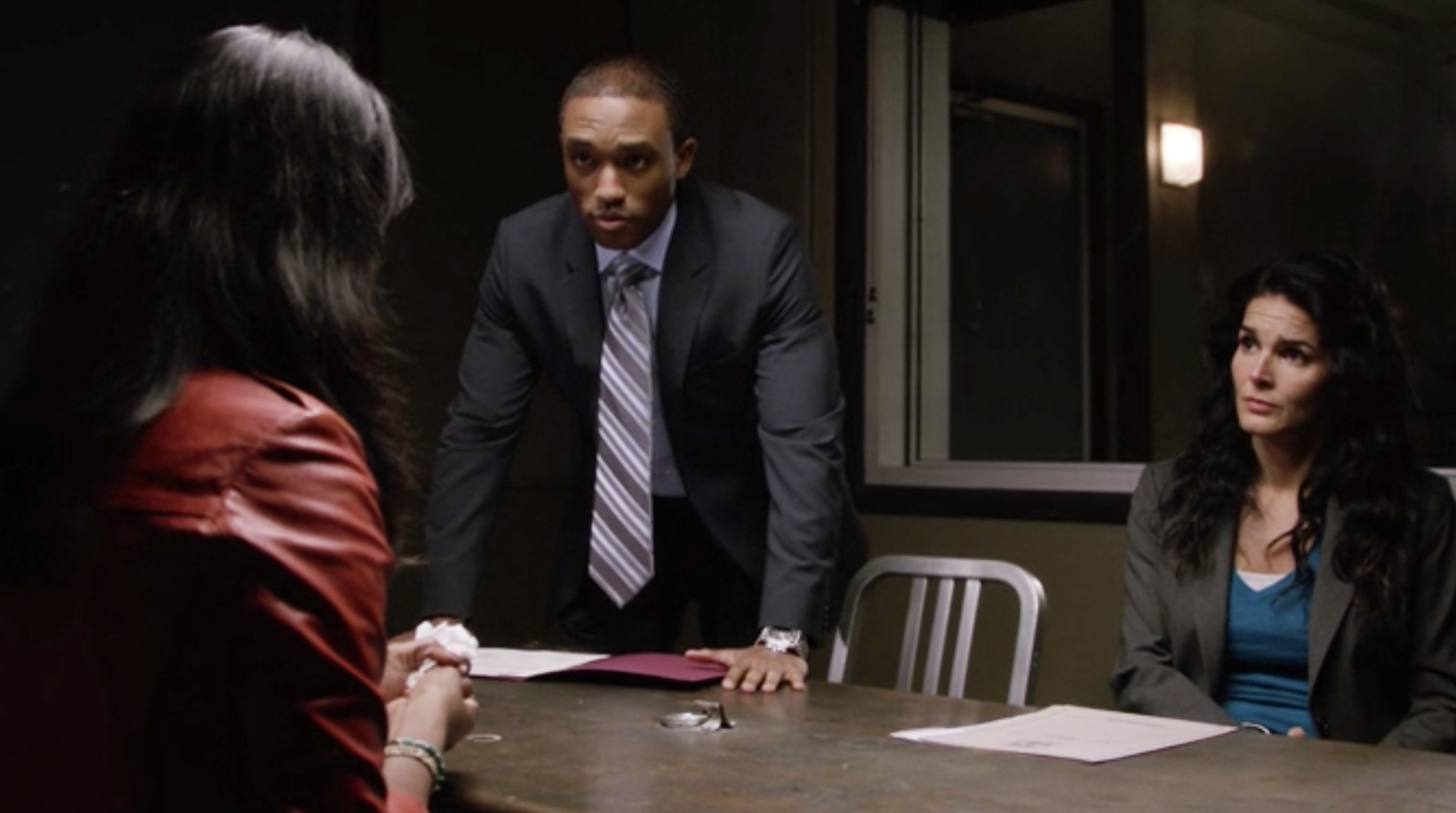 12.
While the film has been delayed, Ghostbusters: Afterlife will address Harold Ramis's death in 2014. The movie will reportedly follow Egon's daughter and grandchildren, who inherited his house after his death.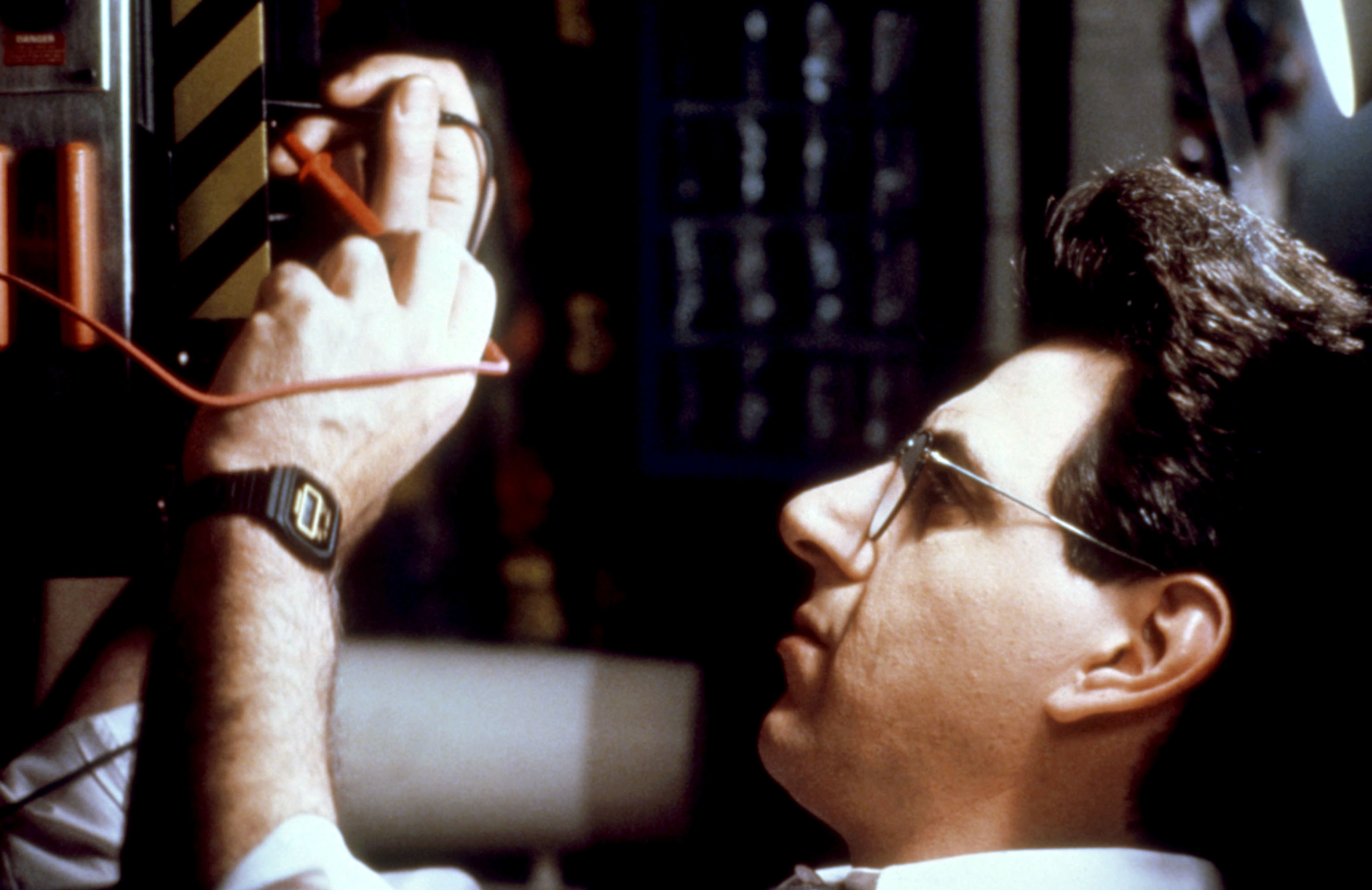 13.
Carol Ann Susi, who was best known for voicing Howard's mom on The Big Bang Theory, died in 2014; her character died in her sleep while on vacation during Season 8.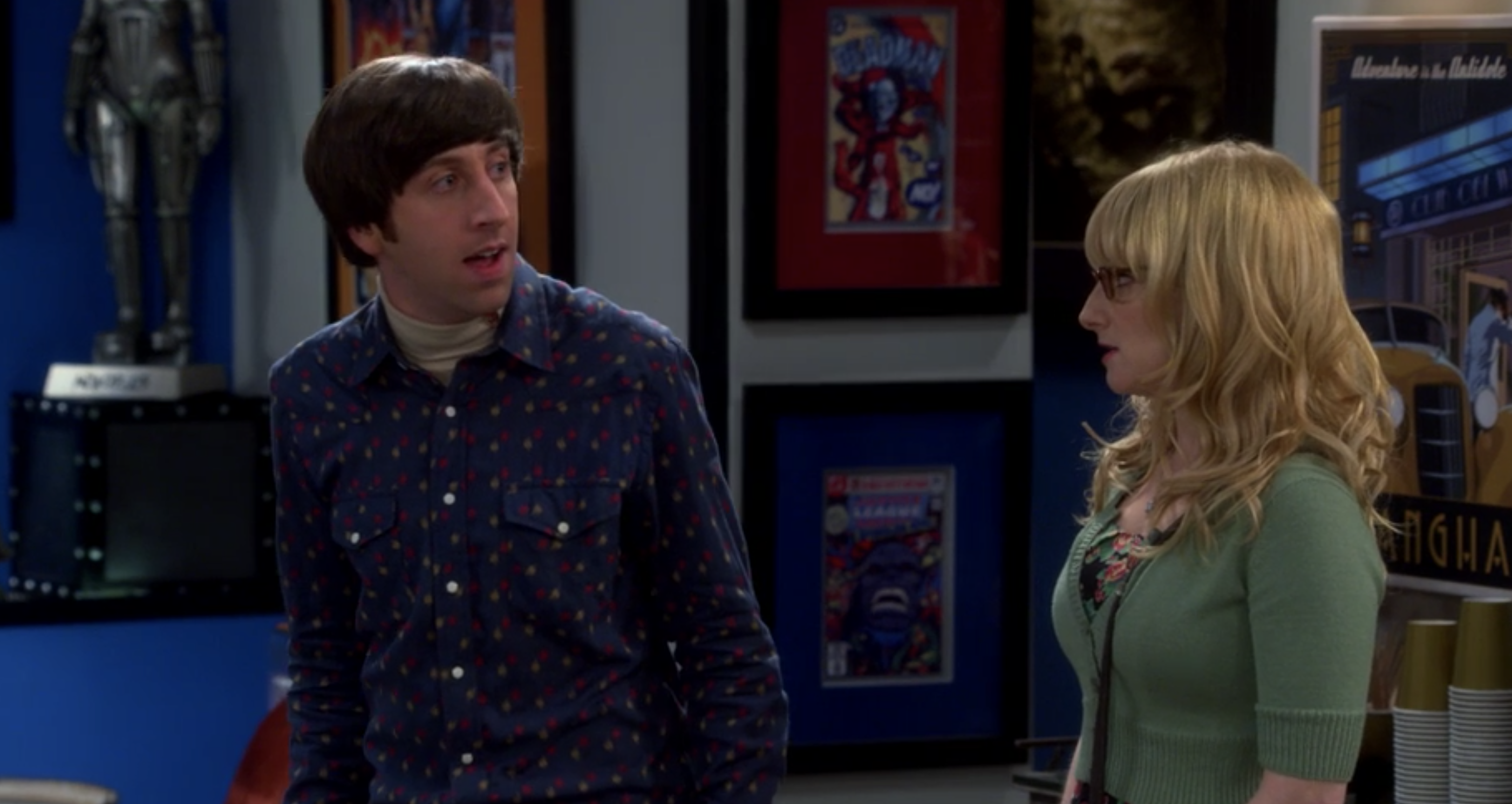 15.
Nicholas Colasanto, who played the beloved Coach on Cheers, died in 1985 while Season 3 of the series was airing. Coach was written off the show at the beginning of the next season.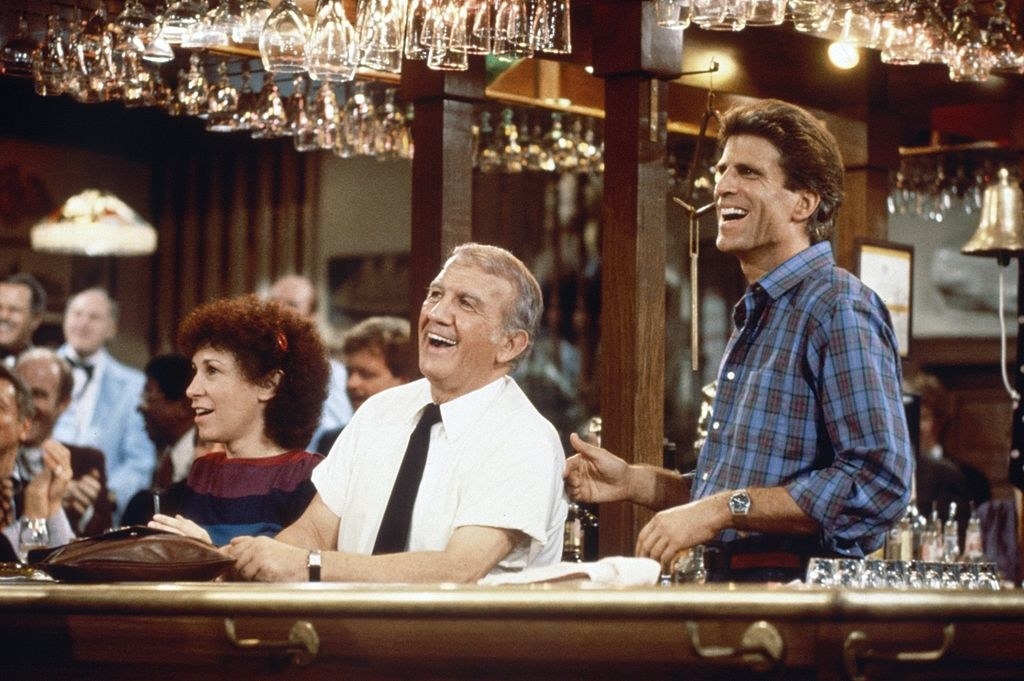 16.
Following Adam West's death in 2017, his character on Family Guy also died during Season 17.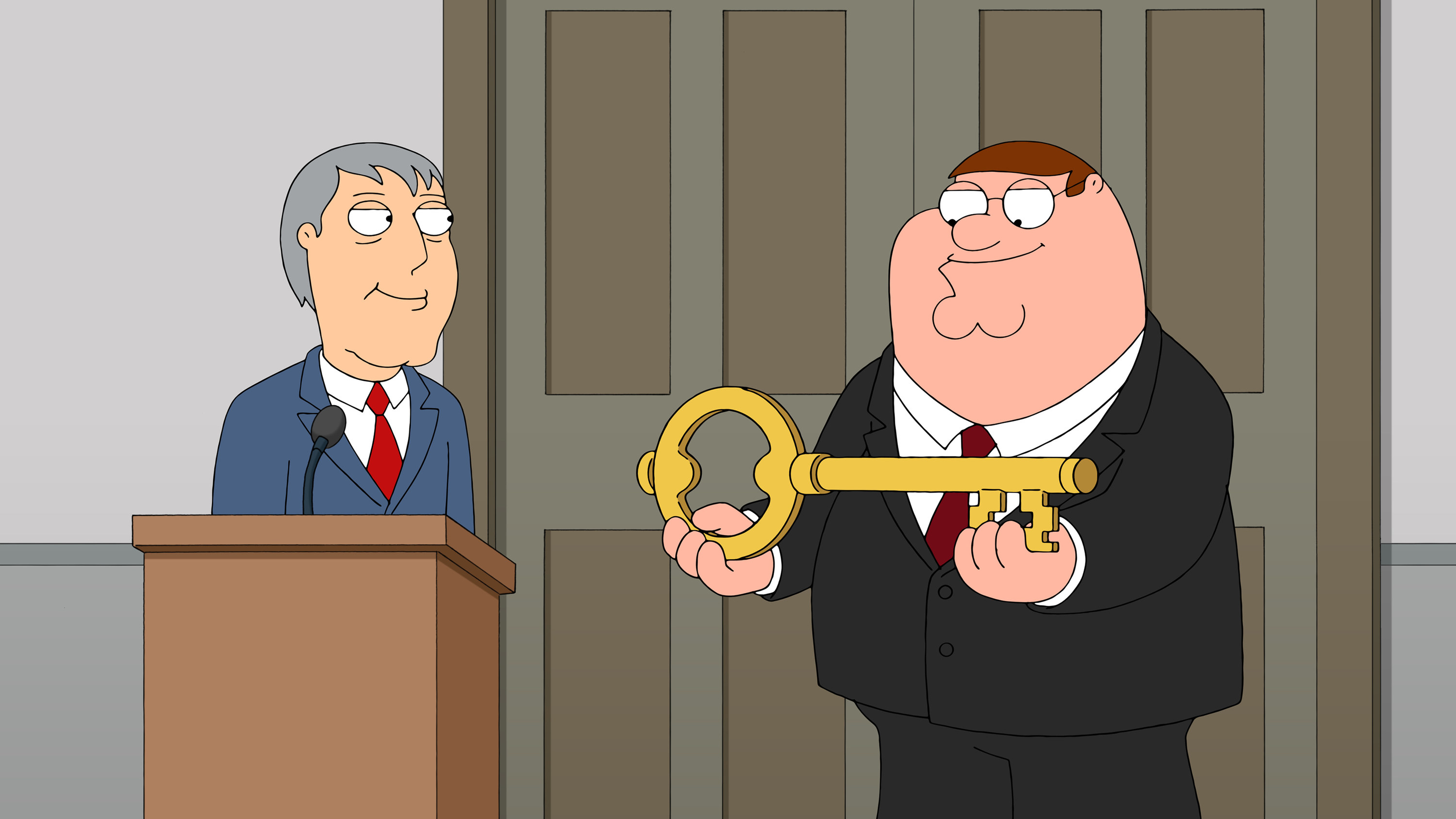 17.
Nancy Marchand died while starring as Livia Soprano on The Sopranos in 2000. Her character died at the beginning of Season 3.
18.
Glenn Quinn, who played Mark on Roseanne, died in 2002, and his death was written into the Roseanne reboot and The Connors.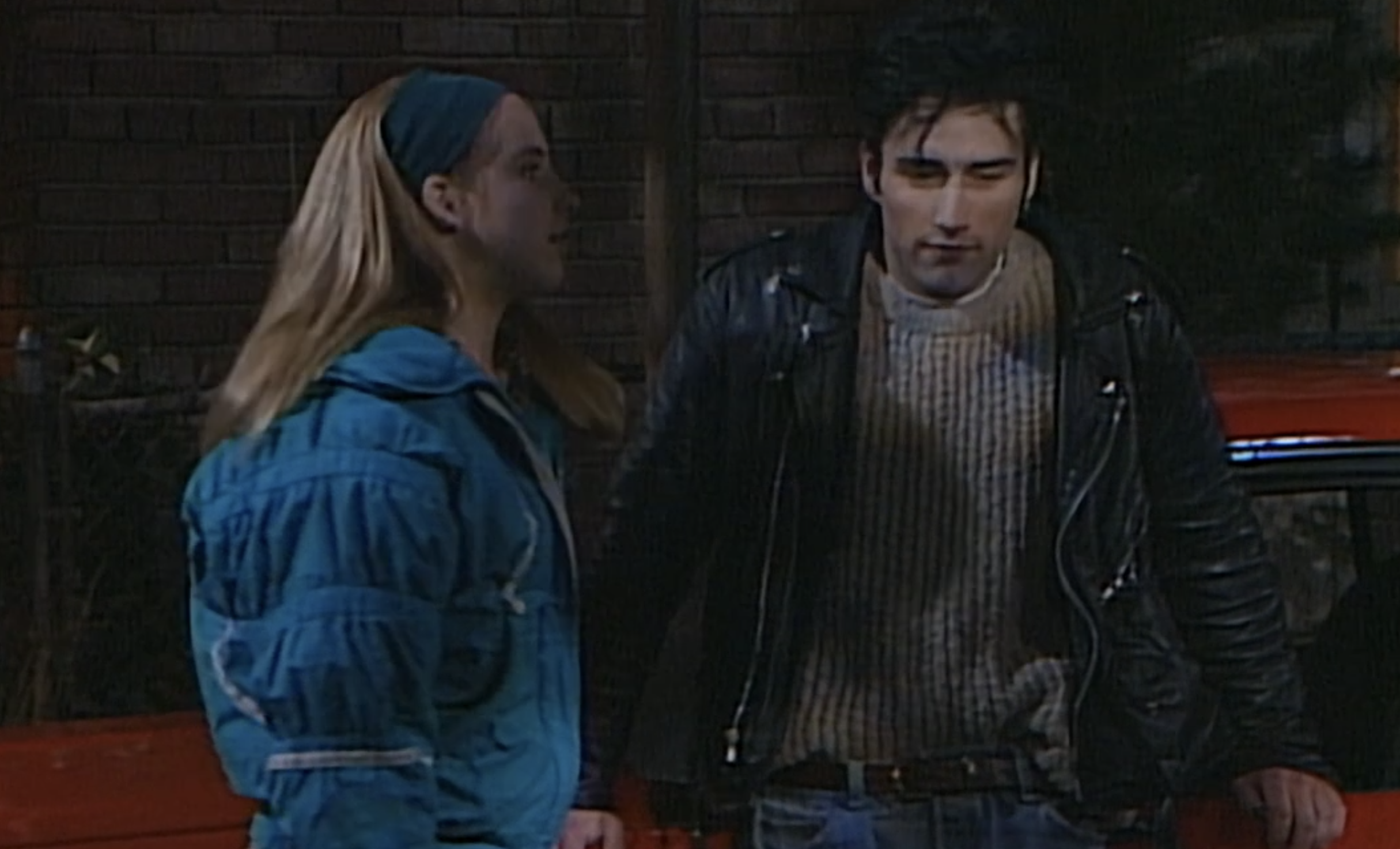 19.
Glenne Headly, who was best known for her work in Dirty Rotten Scoundrels and Dick Tracy, died in 2017, and her death was written into Future Man, which she was starring on at the time.
20.
Larry Hagman died in 2012 while reprising his role as J.R. Ewing on the Dallas reboot. The series killed off his character during Season 2.
21.
And finally, while we don't know how it's going to happen onscreen just yet, T'Challa from Black Panther will not be recast following Chadwick Boseman's death in 2020.