🚨Warning: There are MASSIVE spoilers ahead for the Season 4 premiere of Riverdale🚨
Riverdale has officially returned with Season 4 and things got off to an emotional start.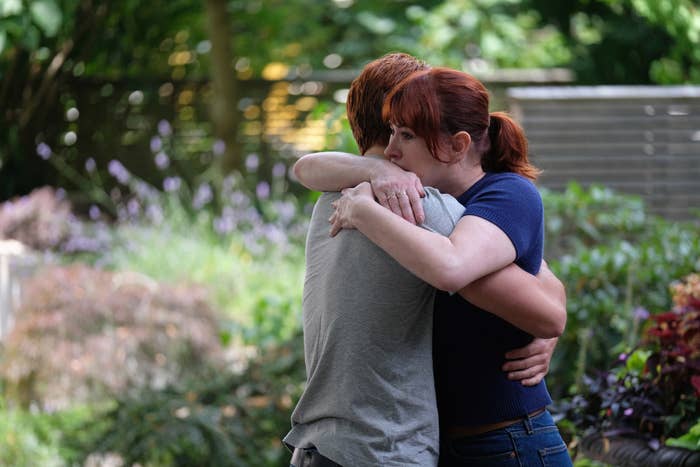 The premiere episode heartbreakingly addressed Luke Perry's death and revealed how Fred Andrews died.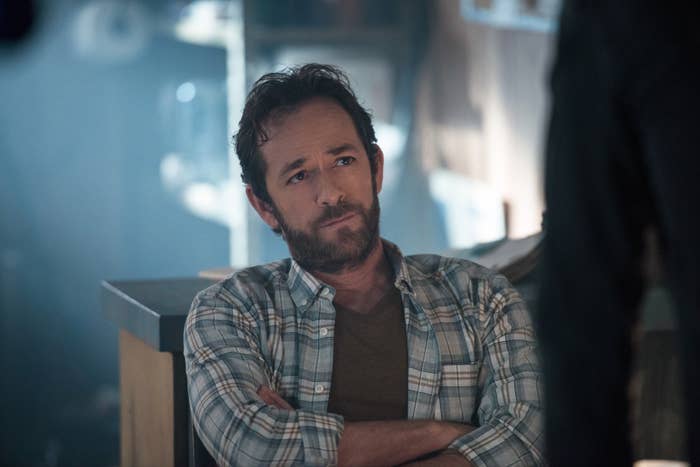 At the beginning of the Season 4 premiere, all seems well in Riverdale — there's no more Gryphons & Gargoyles and the Farm has isn't a present threat.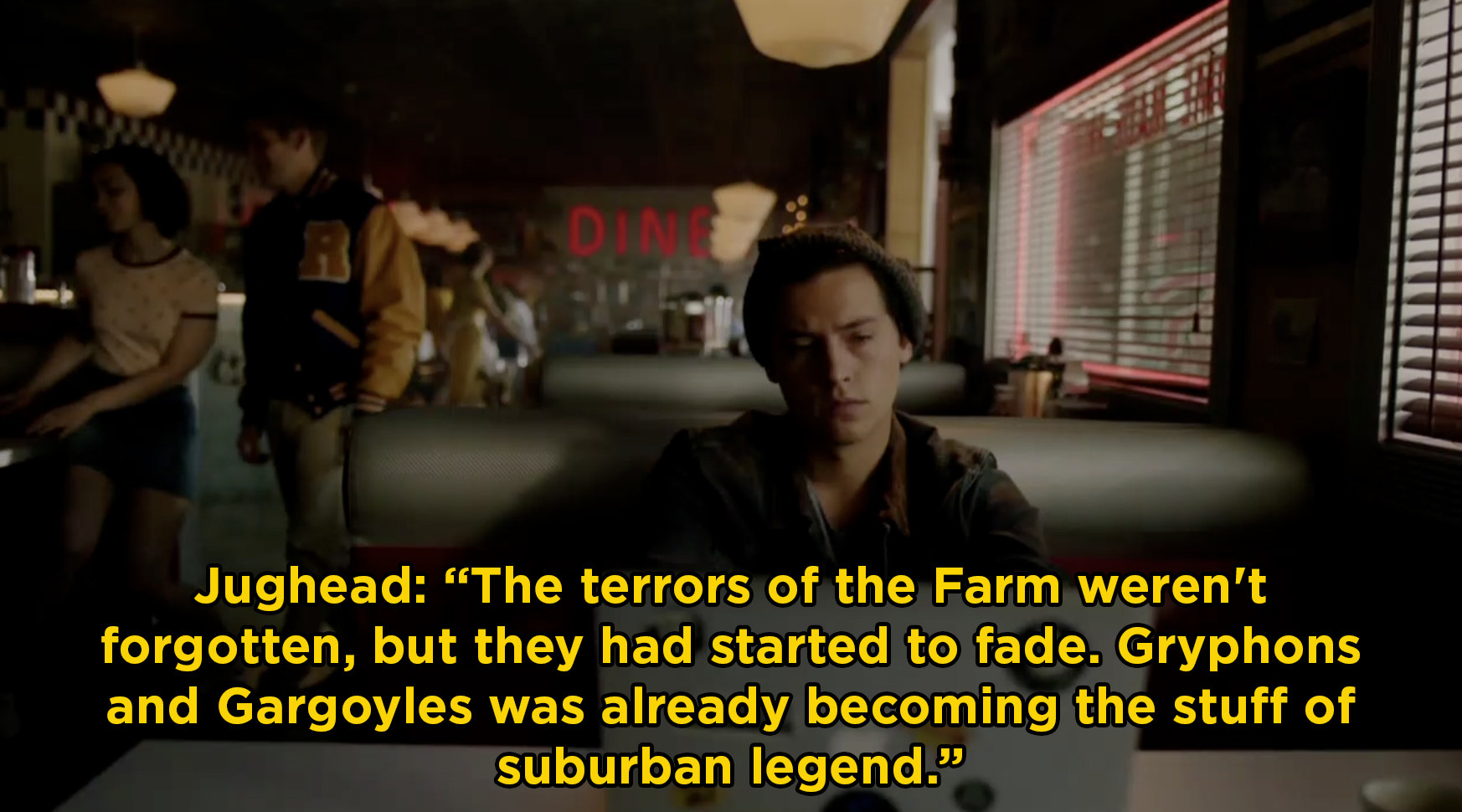 Archie, Betty, Jughead, and Veronica are having breakfast in Pop's on the Fourth of July weekend when Archie suddenly gets a life changing phone call.
FP heartbreakingly informs Archie and Mary that Fred was killed by a hit-and-run driver while on the side of the road trying to help someone.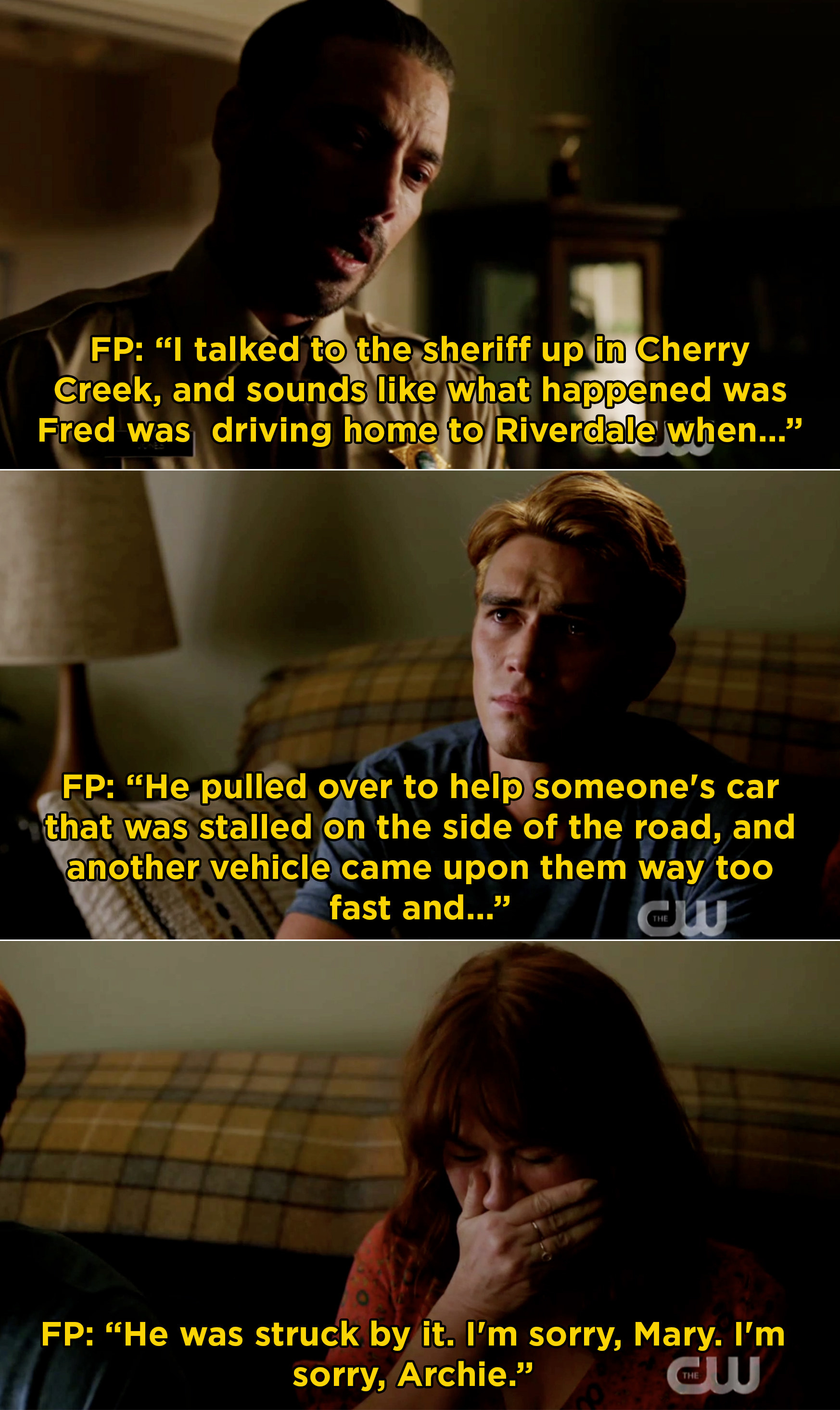 What makes this episode even more emotional is watching the actors mourn the loss of Luke on-screen while also honoring Fred.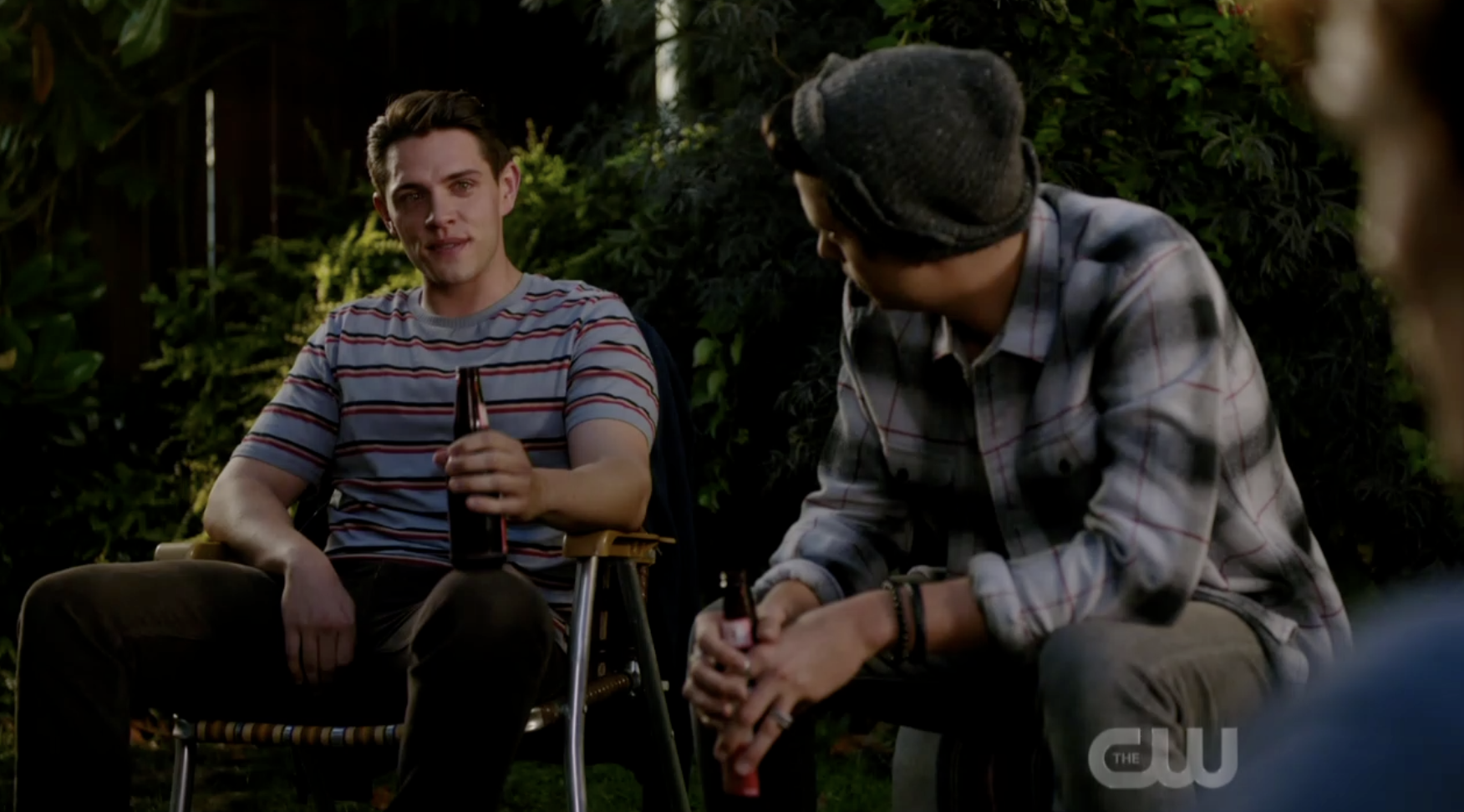 After learning that Fred's body can't be returned to Riverdale until after the Fourth of July, Archie and the gang decide to retrieve him themselves.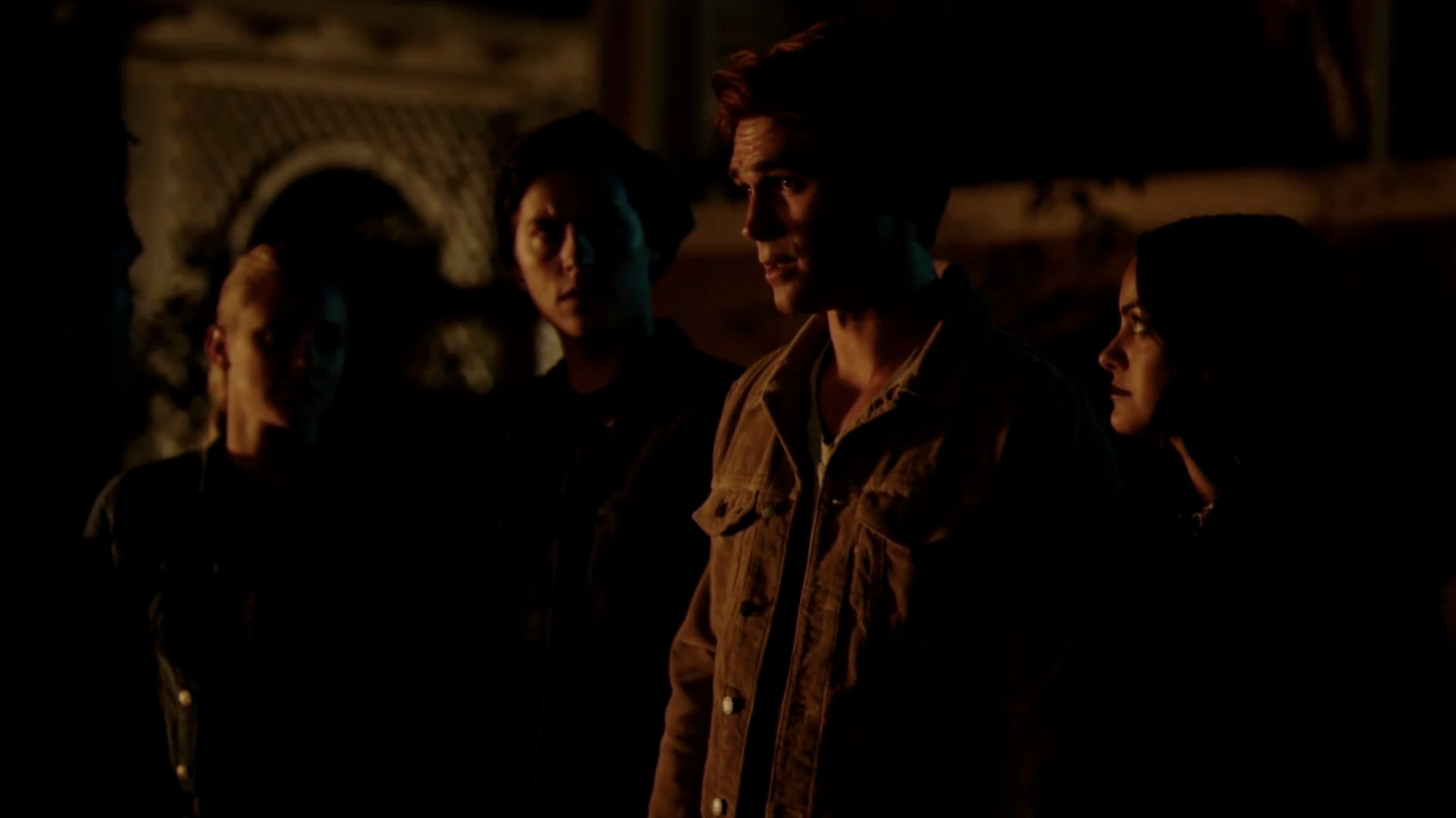 Betty and Veronica even identify Fred's body and TBH, this is when I really started weeping.
While waiting for Fred's body to be prepared for transport, Archie goes to get Fred's beloved truck on the side of the road.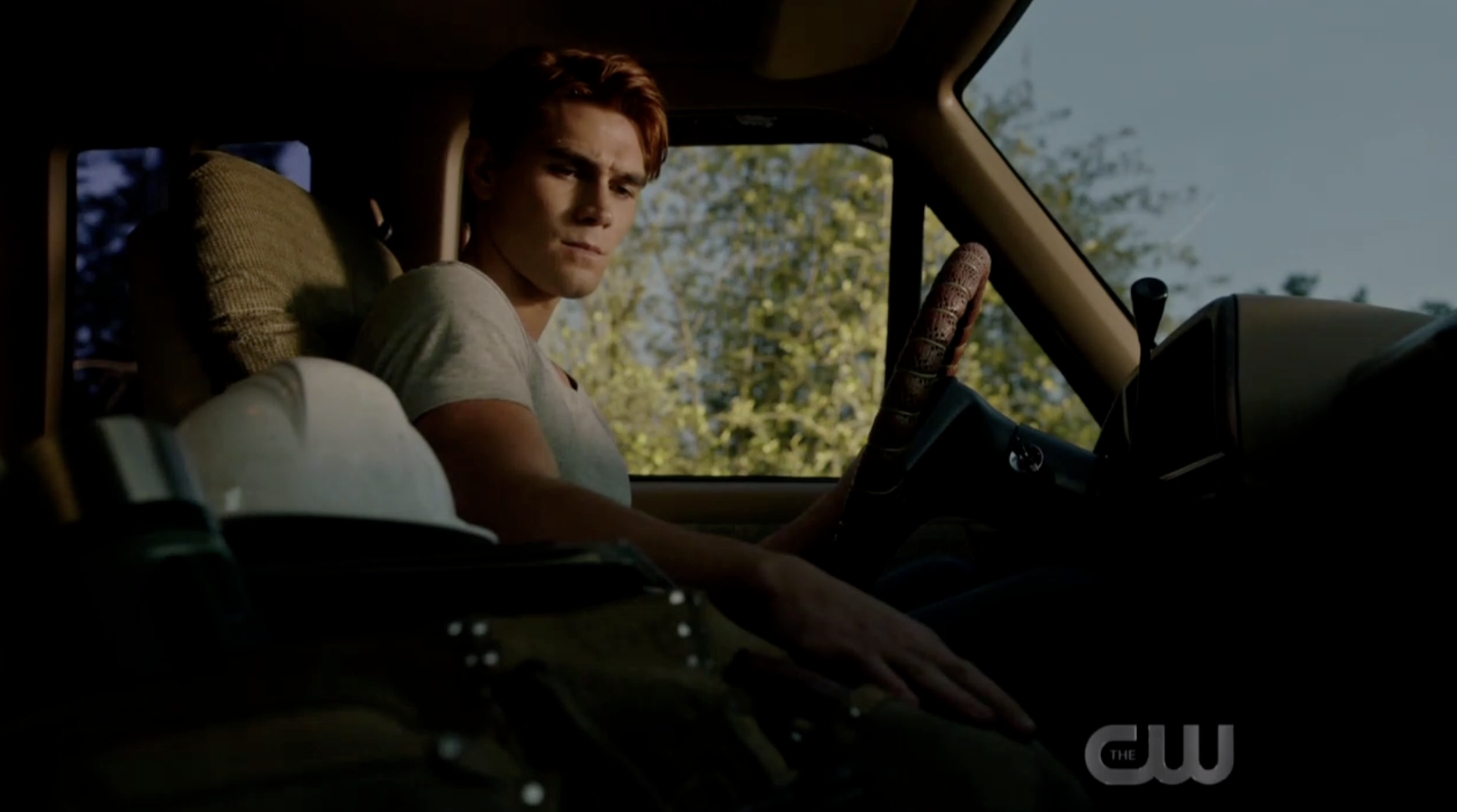 It's there that we learn that Shannen Doherty is playing the woman that Fred helped and ultimately saved — these tears from Luke's 90210 co-star are heartbreaking.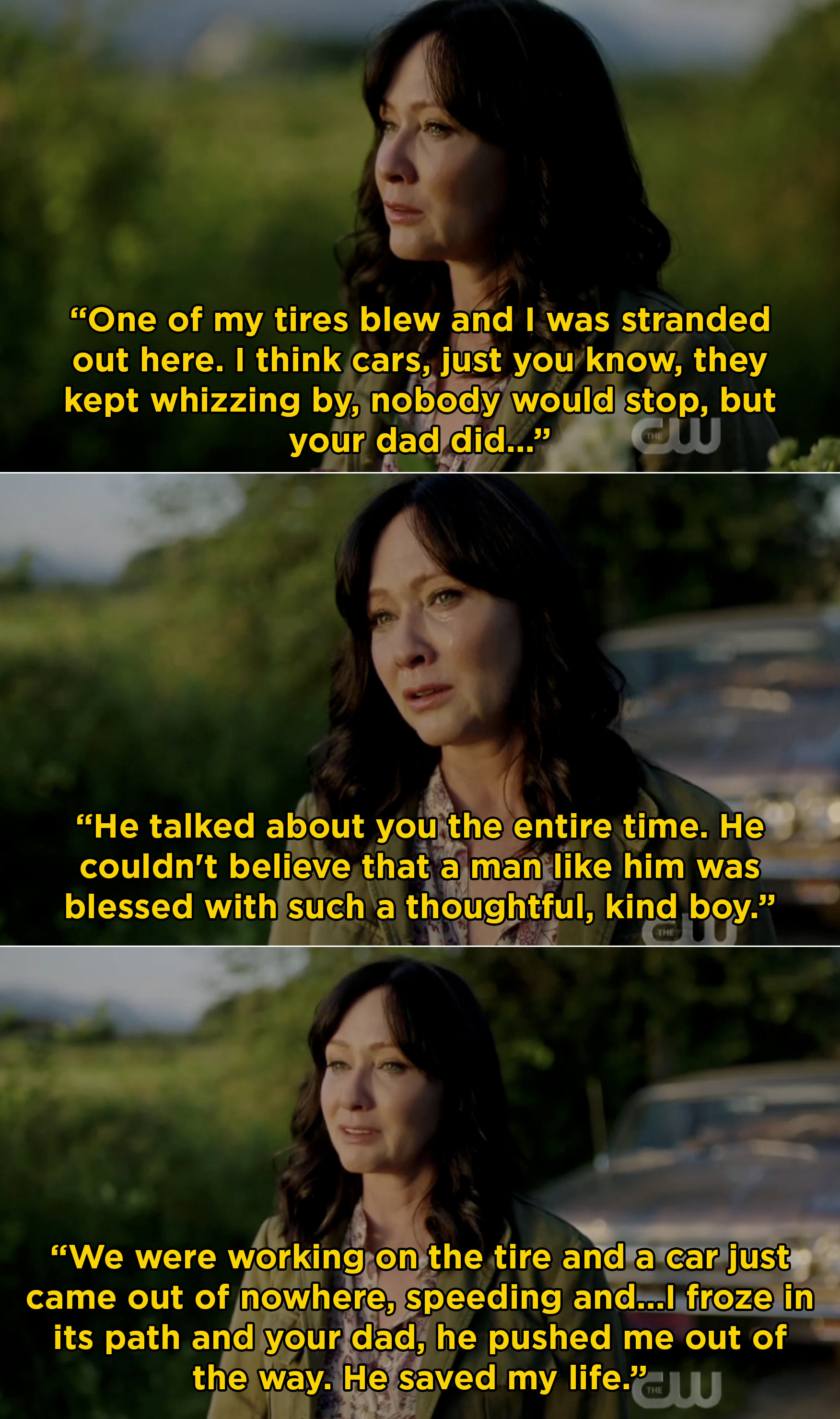 Before the gang heads back to Riverdale with Fred, Archie learns the identity of the driver and does the typical Archie thing: loses his cool and tries to handle things himself.
Archie storms to George Augustine's house only to discover that George took the fall for the actually person who hit Fred — his son — which is something Fred probably would've done for Archie.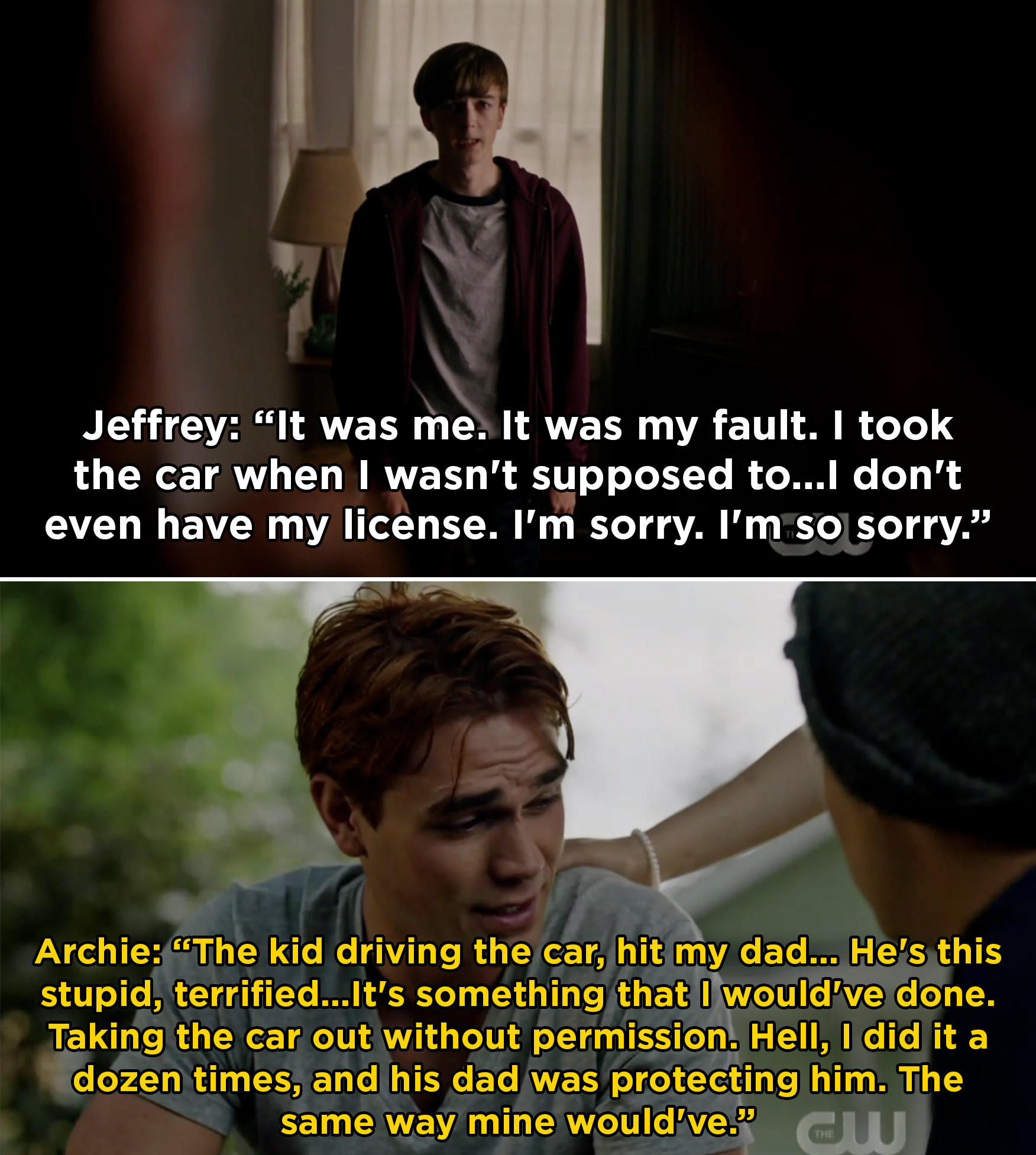 After wrapping up the last mystery surrounding Fred's death, the rest of the episode is a beautiful tribute to his legacy.
Archie gives a eulogy at Fred's funeral and talks about how he "will always be a part of Riverdale," which is also true for Luke.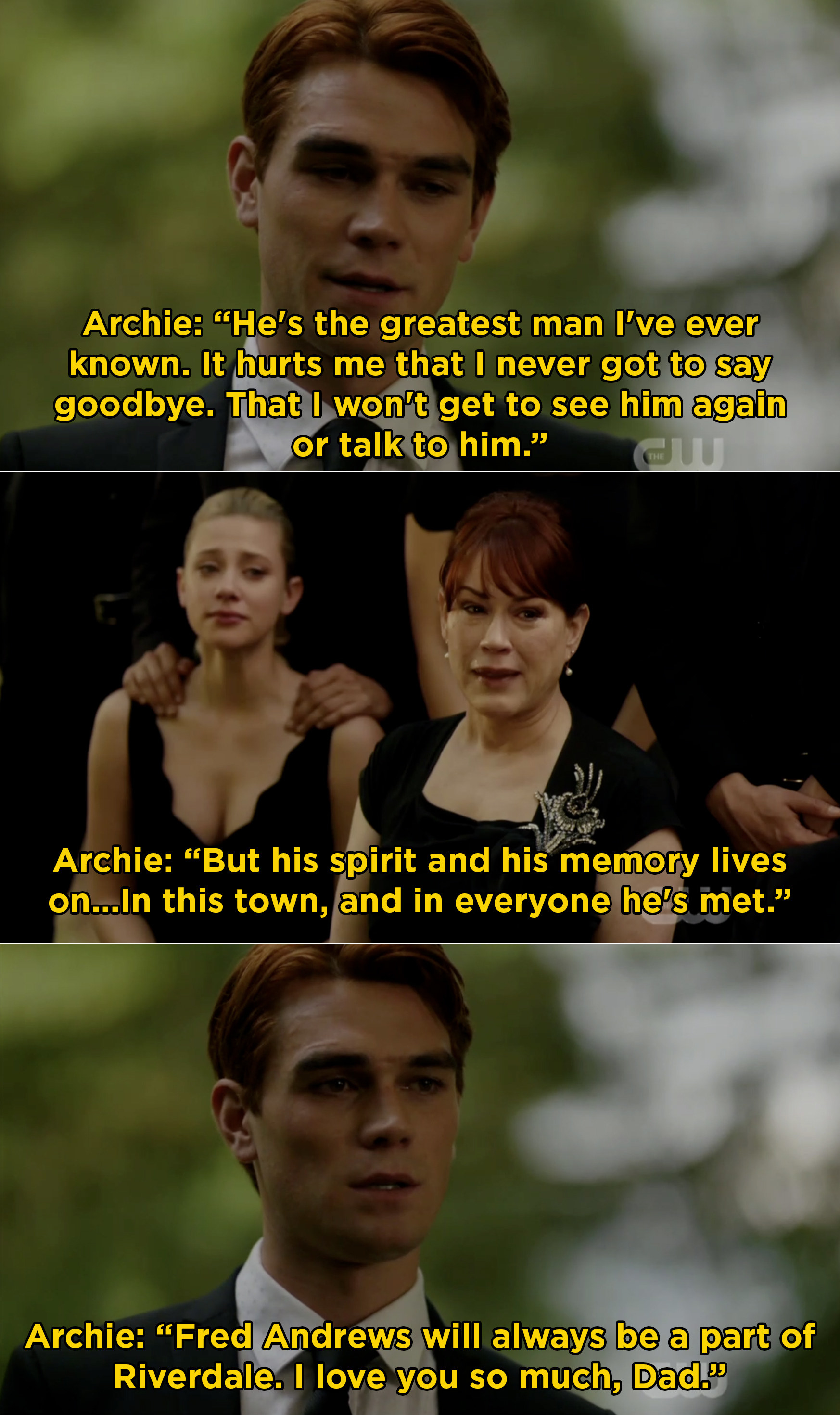 Also, Jughead writes a beautiful obituary that ends up being read by all of the parents who aren't in town.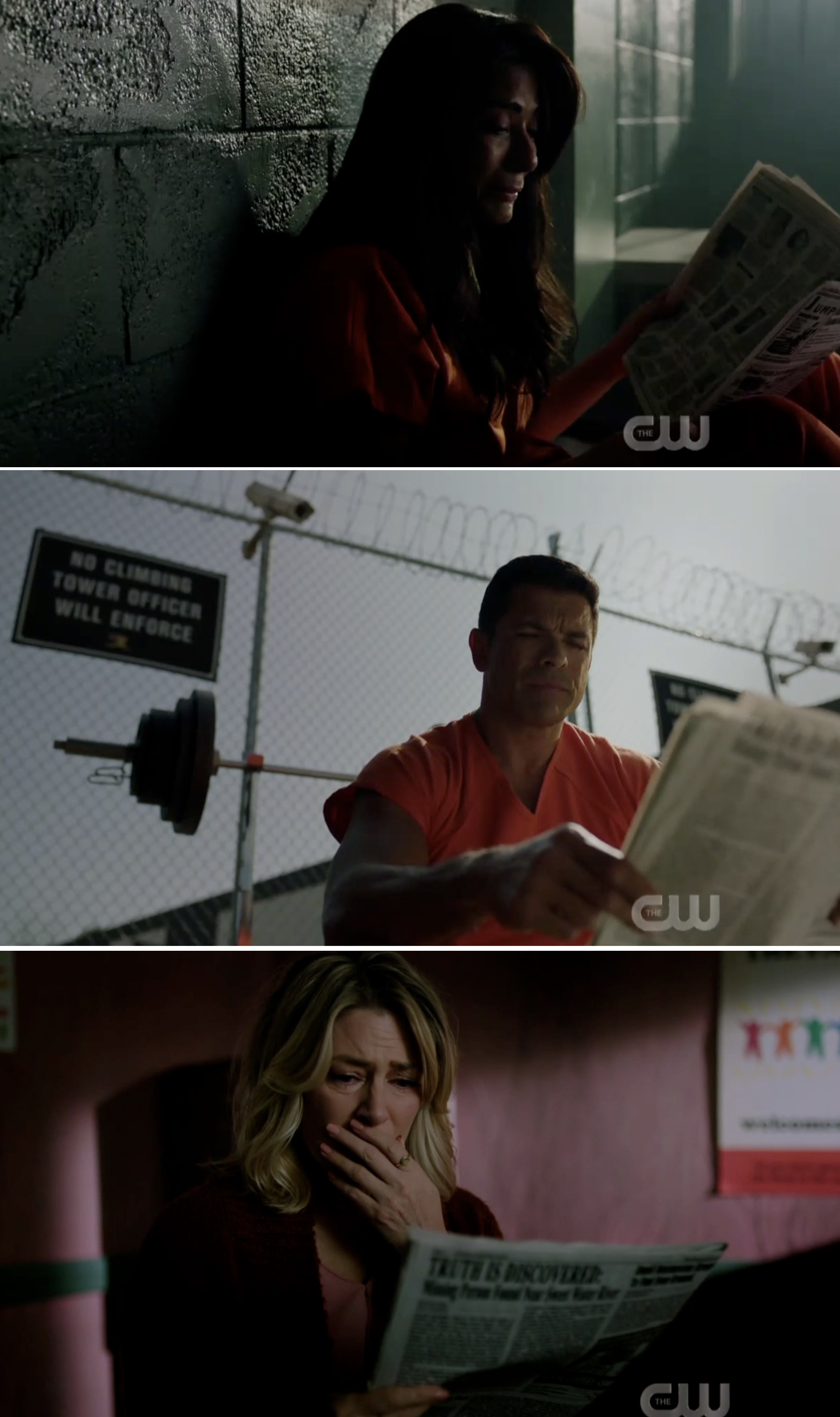 The episode concludes with Archie and Mary being joined by friends as they watch Fourth of July fireworks, which is something Fred loved.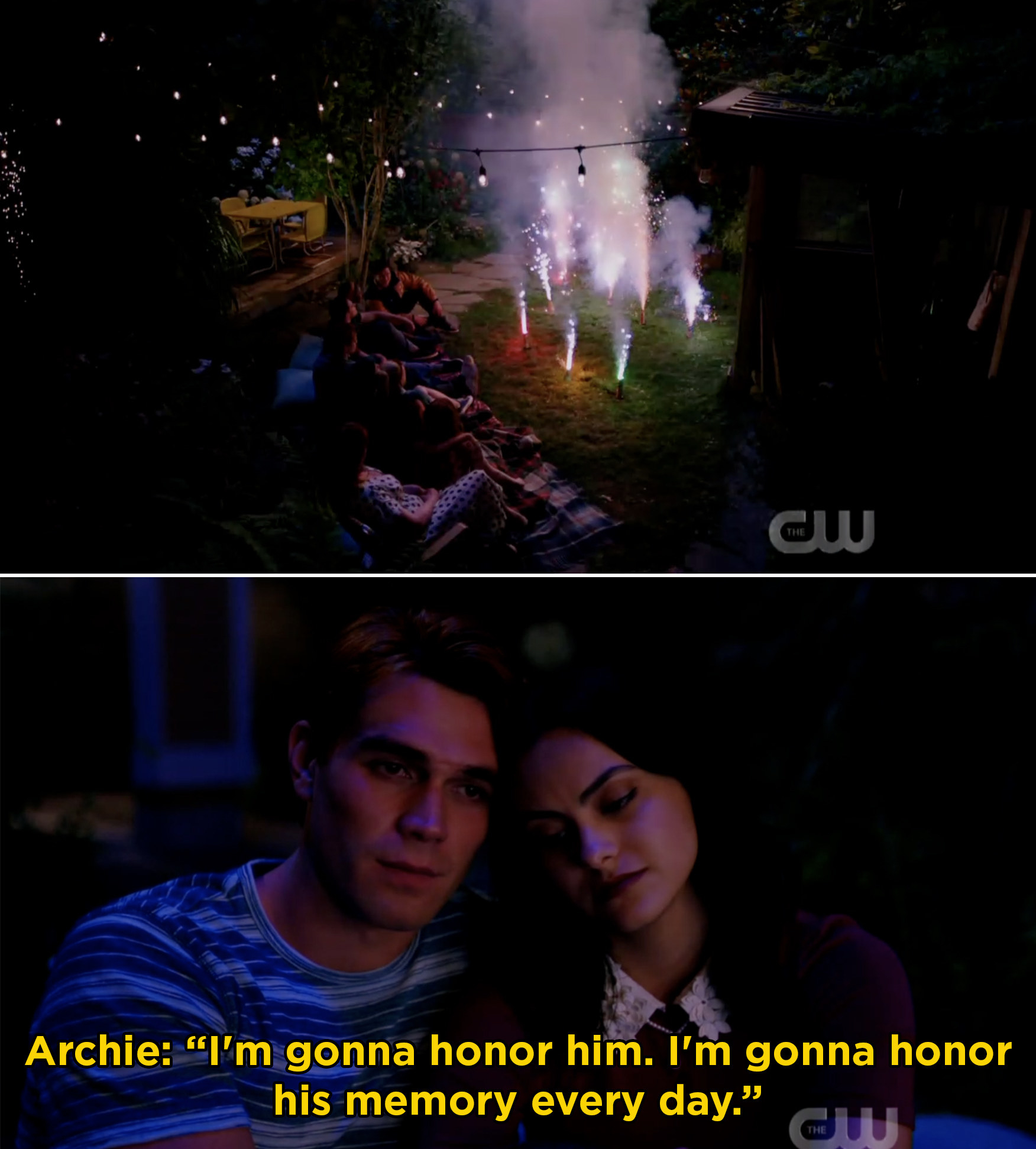 Honestly, this was a beautiful episode of TV from start to finish, and Riverdale gave us the perfect tribute for Luke Perry.