By now, you probably know Khloé Kardashian and her friends are beefing with Kylie Jenner's BFF Jordyn Woods.
But if you're new to the drama, here what's been going down: Jordyn allegedly hooked up with Tristan Thompson while attending a party at his house and later sleeping over.
If the name Tristan Thompson sounds familiar, you've either seen him play in the NBA orrrrrr you know he's Khloé's baby daddy.
Yup, that Tristan. The same one who cheated on Khloé while she was days away from giving birth to their daughter, True.
Since the news broke, things have been getting messy online. Kim unfollowed Jordyn and friends of the family have been anything but subtle about their feelings towards her.
Whew chile...THE DRAMA!!! And surprisingly enough, Kylie hasn't said one word on the matter. But wouldn't you be a little torn too if your BFF of nearly a decade and your family were feuding?!?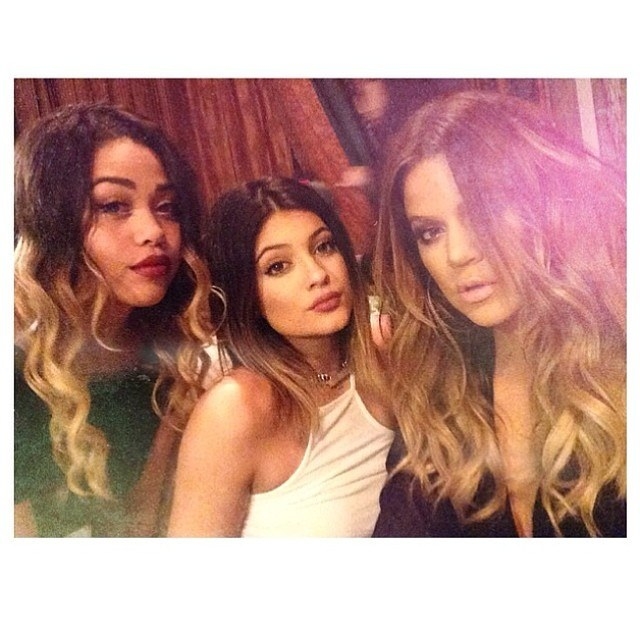 Here's why Kylie might be hesitant to go public with her opinion:
Kylie and Jordyn have been friends since 8th grade, after meeting through mutual friends. Jordyn hung out with friends at Kylie's house, put her number in Kylie's phone with a purple heart, and the rest is history. P.S. Kylie still has Jordyn's number saved in her phone with that purple heart.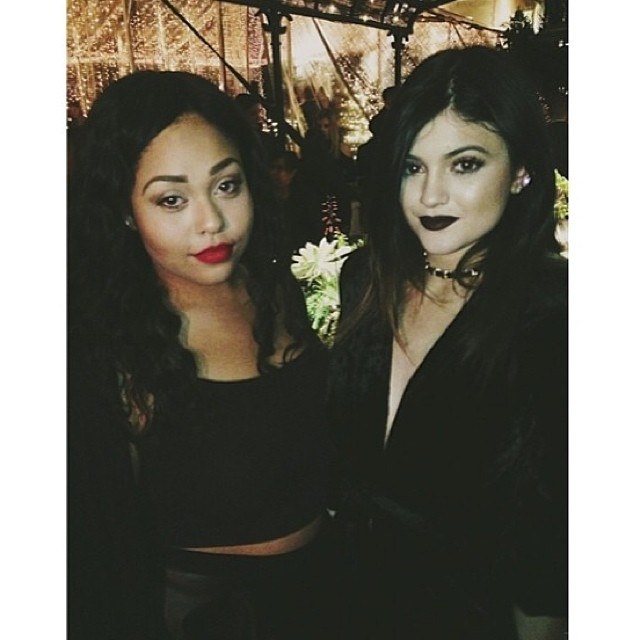 One of those mutual friends just so happened to be Will Smith's son Jaden Smith. Kylie actually dated Jaden back in the day, while Jordyn's been best friends with Jaden since she was a baby.
This is also probably why she chose Jada Pinkett Smith's Red Table Talk to do her first interview about the Tristan Thompson cheating scandal.
But let's continue our walk down memory lane, shall we? The two have been attached at the hip since they first hung out and have experienced several milestones together.
For Jordyn's 18th birthday, Kylie bought her a new Mercedes.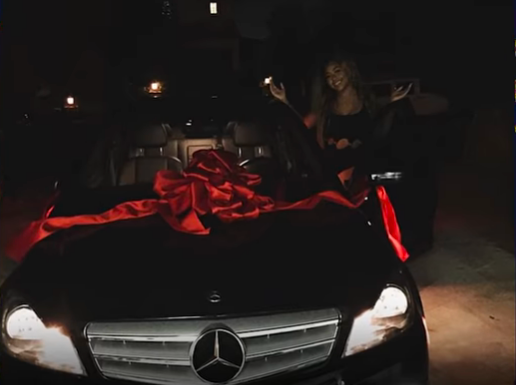 Jordyn was right by Kylie's side when she launched her Lip Kit line...
...along with a ton of other Kardashian-Jenner celebrations.
They even teamed up to put out a makeup collection together.
And when Jordyn's father, John Woods, passed away in 2017, Kylie was right there to lend a shoulder to cry on and donated to the family's GoFundMe page to help pay for his medical bills.
Breakups? Yup, they've been through those together too.
Their families are so close, Kylie even calls Jordyn's mom, Elizabeth Woods, her "other mama."
And speaking of moms, Jordyn was actually the first person to know Kylie was pregnant. Jordyn was with her when she took the pregnancy test.
Their friendship is/was so tight, Jordyn was immediately deemed an honorary aunt to Kylie and Travis Scott's daughter Stormi.
And you better believe when Jordyn launched her clothing lines, Kylie made sure to support. She was there for the launch of Jordyn's line with BooHoo, her activewear brand SECNDNTURE, and when she got signed to the Wilhelmina modeling agency.
So...yeah...Jordyn and Kylie have been through hell and back together. But despite what they've been through, this cheating scandal is bound to be the biggest test of their friendship.
As of now, Kylie and Jordyn still follow each other on social media, BUT Jordyn allegedly doesn't live with Kylie anymore.
This whole thing is WILD to me, but I'll keep my eyes and ears peeled for Jordyn's Red Table Talk interview on Friday, to hear her take on he Tristan debacle and to see how the Kardashian-Jenner family reacts.