Just when you thought the Khloé Kardashian/Tristan Thompson/Jordyn Woods saga couldn't get any messier, yesterday we were hit with the news that Jordyn will be sitting down with Jada Smith for a tell-all interview on her show, Red Table Talk.
It's safe to say people were left quaking over the news.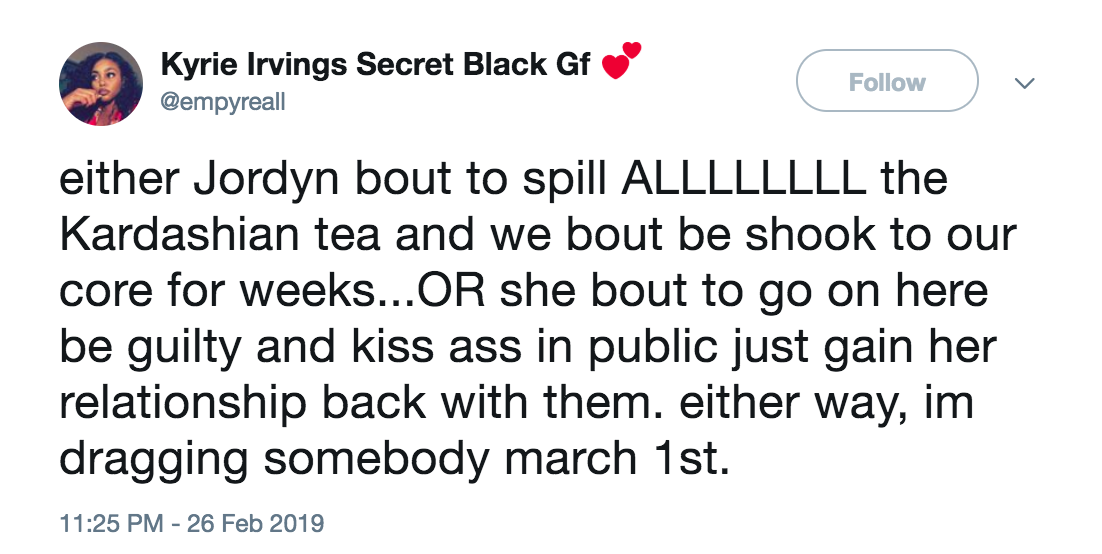 However, the interview announcement has not gone down well with Khloé Kardashian and her friends, who have taken to social media to drag Jordyn in varying ways.
Things began when celebrity news outlet Hollywood Unlocked shared an Instagram post about Jordyn's interview.
One of Khloé's closest friends and long-time Kardashian family confidante, Larsa Pippen, swooped straight into the comments to question "which version of the story" Jordyn would tell, before revealing that Khloé had "checked" her after the news broke.

Then, Khloé's best friend of all time, Malika Haqq, posted this on Instagram.
When someone in the comments praised Malika for "owning [her] mistakes" and "always being there for Khloé..."

Malika responded by saying that Jordyn was a "coward" for "making excuses" for the alleged incident and said the interview was to "save face."

But that wasn't all! Because Khloé then got involved, liking two tweets which made her feelings pretty clear.
The first was a response to a tweet which claimed the Kardashians were "smearing Jordyn's name."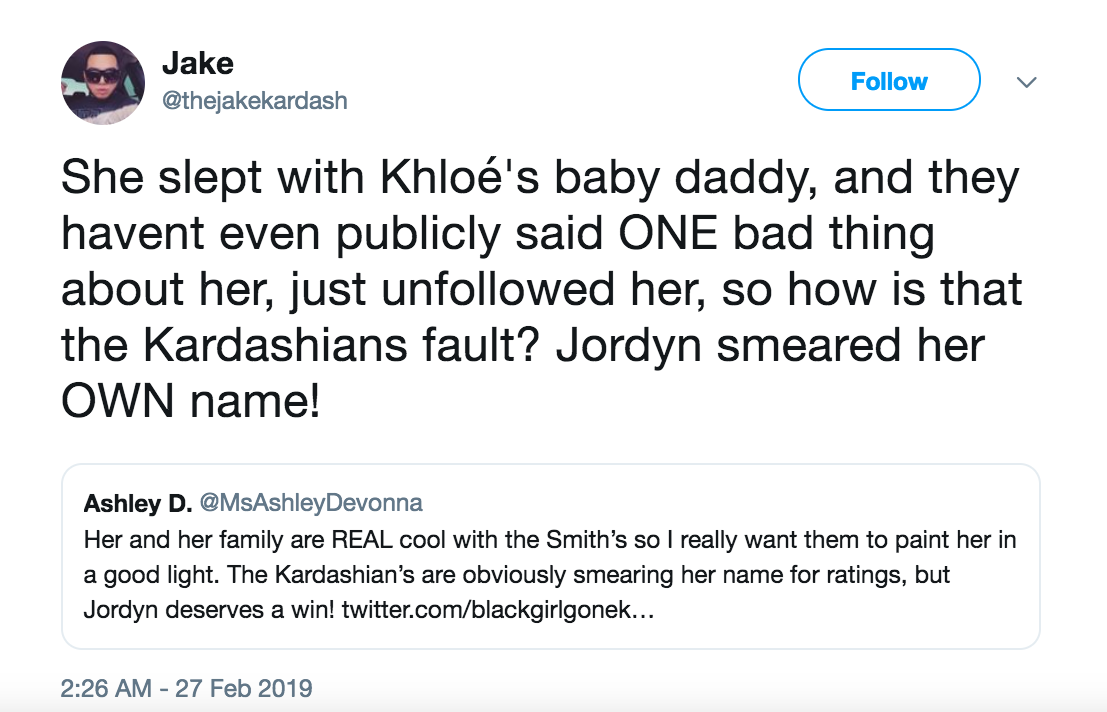 And the second was from a person saying the interview was pointless since there was "no way" Jordyn could "justify" the alleged hookup.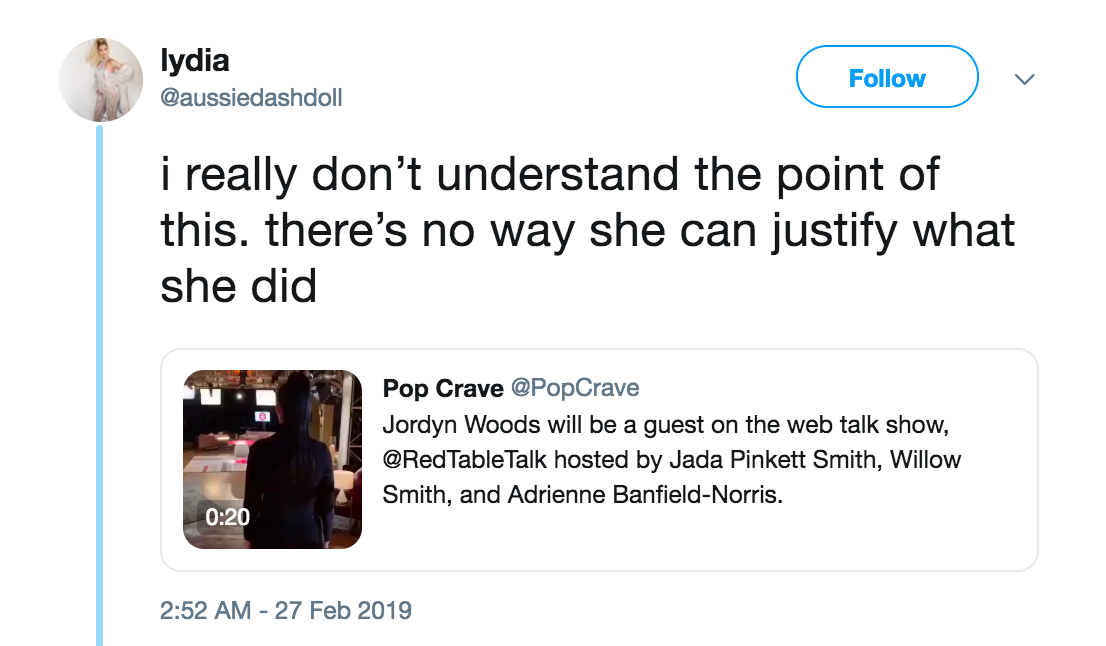 There were mixed reactions over Khloé, Malika and Larsa's comments, with some people still annoyed that Tristan hasn't faced the same level of criticism as Jordyn.
Others suggested Jordyn was being "bullied."

But some people defended Khloé, saying she didn't deserve to go through such a public ordeal.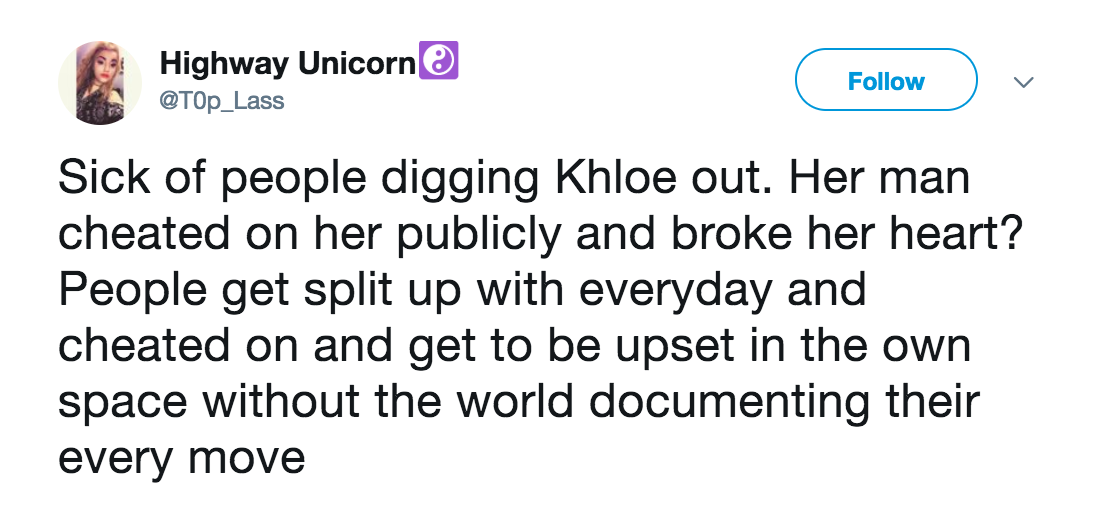 My eyes will be glued to the Kardashians and all of their friends' social media when the interview goes live on Friday.
A spokesperson for Jordyn Woods has been contacted for comment.