Did Chris Hemsworth Just Drop A Clue That Doctor Strange Is In "Thor 3"?
Thor 3: Stranger Things.
Thor: Ragnarok is currently filming in Brisbane, and yesterday the city was turned into a min New York.
But in some behind-the-scenes snaps shared on Twitter, we got a hint at something curious. You might even say... something strange.
It's in the photo with Hemsworth holding a totally innocent-looking card. But wait...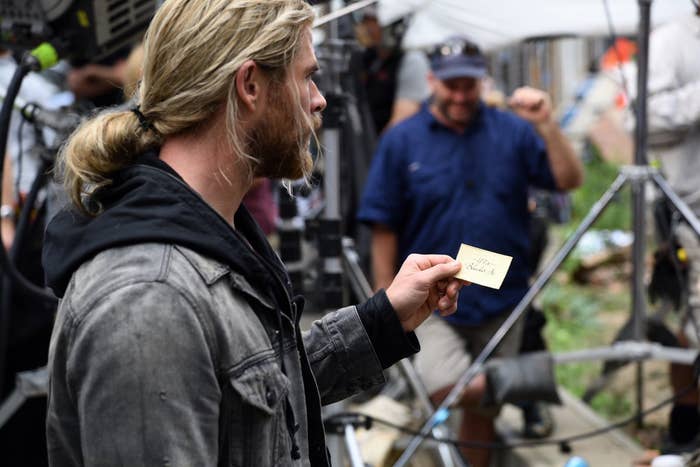 If you zoom in on the card, and sharpen it up using modern CSI technology (I used Photoshop!), it appears to read "177A Bleecker St".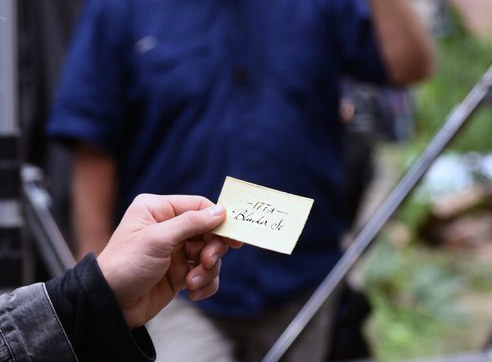 177A Bleecker Street is actually the home of ANOTHER Marvel hero, Doctor Strange!
Doctor Strange is Marvel's next release arriving in cinemas this November. It stars Benedict Cumberbatch, Chiwetel Ejiofor, Tilda Swinton, and Mads Mikkelson, and looks to be totally different to any other Marvel movie we've seen so far.
CORRECTION
Chiwetel Ejiofor stars in Doctor Strange. An earlier version of this post misstated that Idris Elba, who will be returning to the Thor series universe in Ragnarok, will be in the film.