If You're Not Buying These Maybelline Fundles On Prime Day, You're Basically Losing Money
We're talking Maybelline's best-selling makeup *PLUS* trendy must-haves you need this summer.
by
,
We hope you love the products we recommend! Just so you know, BuzzFeed may collect a share of sales or other compensation from the links on this page. Oh, and FYI — prices are accurate and items in stock as of time of publication.
Do you like makeup? Do you like summer? If you've answered yes to either or both of these questions, Maybelline has a Prime Day deal that's perfect for you.
If you haven't heard about Maybelline's Summer Fundles, boy do I got news for you. These super-fun collections have everything you need for the best summer ever — and now they're SUPER ON SALE for Prime Day!!!
HOW on sale?! **40% off**, and with four kits to choose from, there's something for everyone. Let's break 'em down for ya:
To get the Prime Day deal, just make sure to clip the *extra 40% off* coupon, which shows up right under the price!
The Instant Glow Up will be your best friend on mornings you're already running late. We're talking Maybelline's best-selling Superstay Matte Ink Lipstick (in the perfect red color), their Master Chrome Highlighter, and those single-color sunnies you've seen all over Instagram.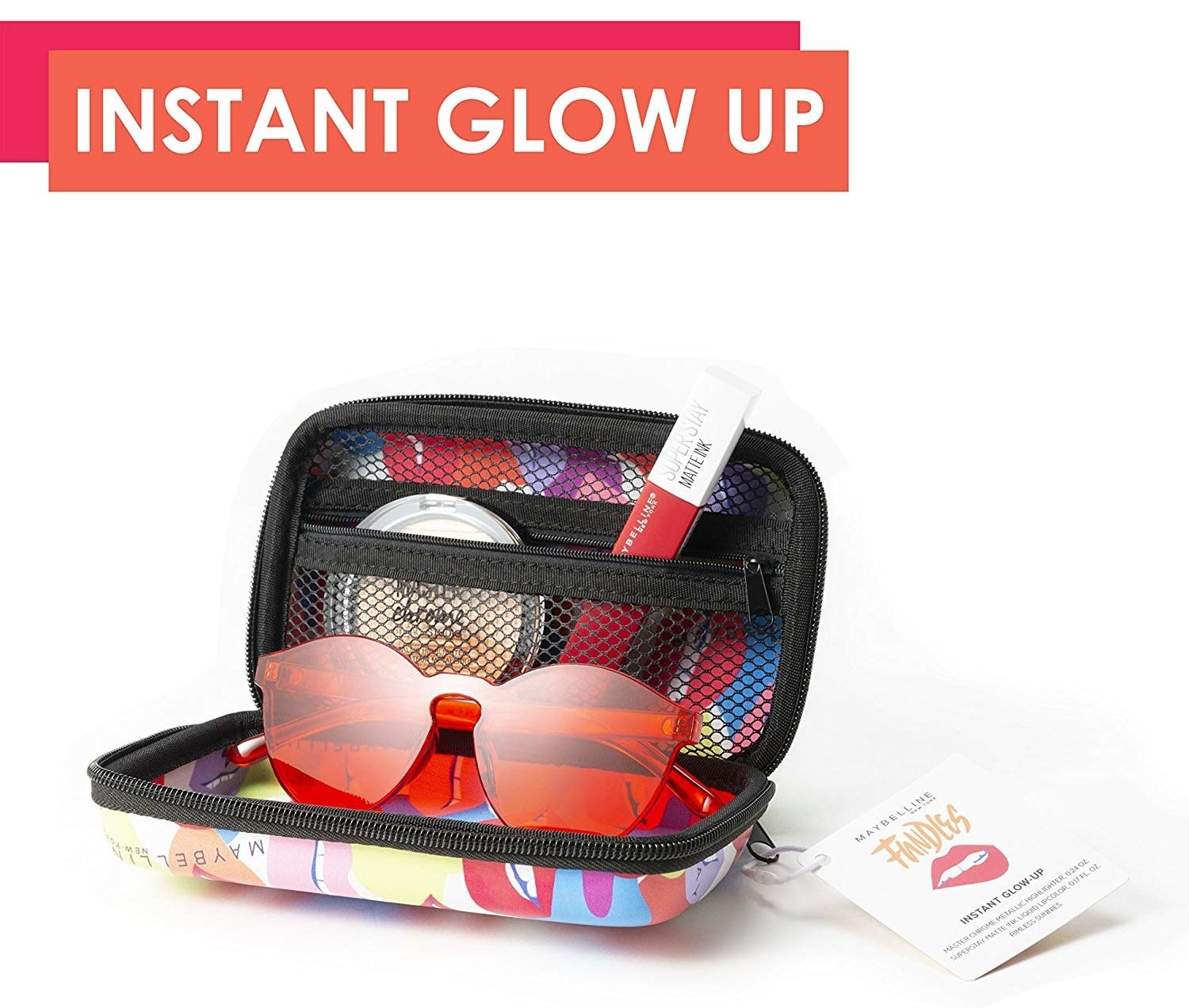 The Balm-y Day creates a perfect no-makeup look for the beach — hello mega lashes, thanks to The Colossal Mascara, pore-free skin (without foundation), courtesy of cult-fave Baby Skin Primer, and a moisturized pout, because Baby Lips Dr Rescue medicated lip balm has your back (that sun is drying AF, guys).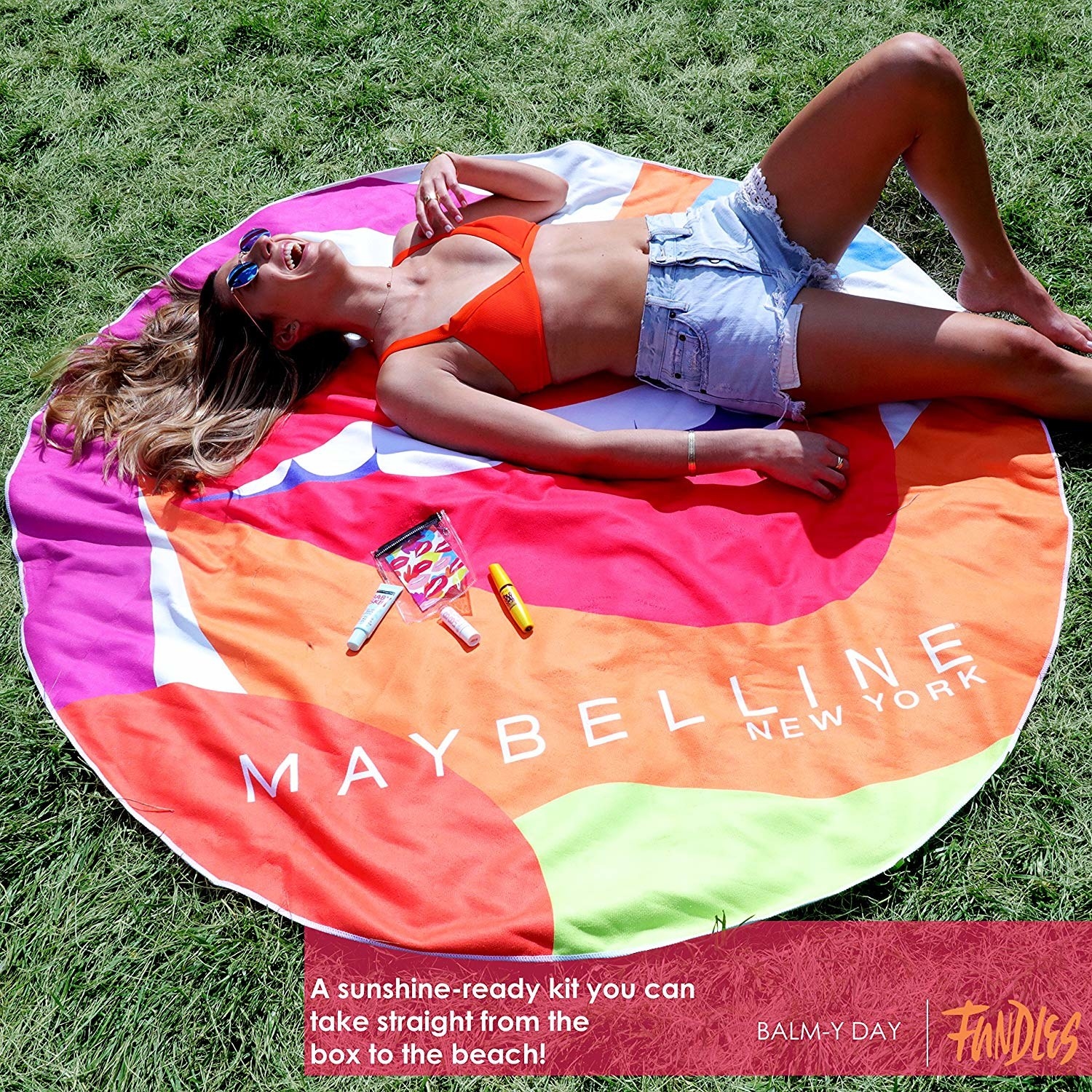 The Send Nudes is perfect for anyone with a ~cheeky~ sense of humor... and anyone who loves nude shades. You'll get a netural Vivid Hot Lacquer Gloss, The Nudes Eyeshadow Palette (with 12 gorgeous pigments), and a Venus de Milo tote you'll feel naked without. 😉
The Makeup Artist will help you put some color in your life — by which we mean eight: an eight-shade Lip Studio Color Palette and corresponding crayons you can use to fill in the ~Fundles~ coloring book... plus the Master Precise All Day Liquid Eyeliner, which is so sharp, you might actually be tempted to draw with it.
Still not convinced? These are the perfect "I splurged on you" gift items to keep around for your hardest-to-shop-for friends.
Did we mention they're ~LiMiTeD eDiTiOn~, so HURRY UP!!
You, enjoying your summer with all four of these kits:
Looking for even more incredible Prime Day deals? Check out all of our favorites: