The Definitive Rating Of Disney Dads' Hotness And Parenting Skills
We're talking hotness and parenting skills.
King Agnarr of Arendelle, Frozen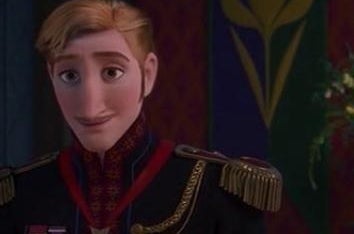 Father of: Elsa and Anna
Status: Deceased
The King of Arendelle seemed to be a pretty good loving and caring father during his short appearance in the movie. He was devastated when Anna almost died and didn't even blame Elsa. He definitely loses parenting points for basically locking Elsa away in a room and making her feel ashamed of her abilities. He's a pretty attractive man though with his skinny mustache and cool sideburns.
Parenting Rating: 6/10
DILF Rating: 7/10
King Triton, The Little Mermaid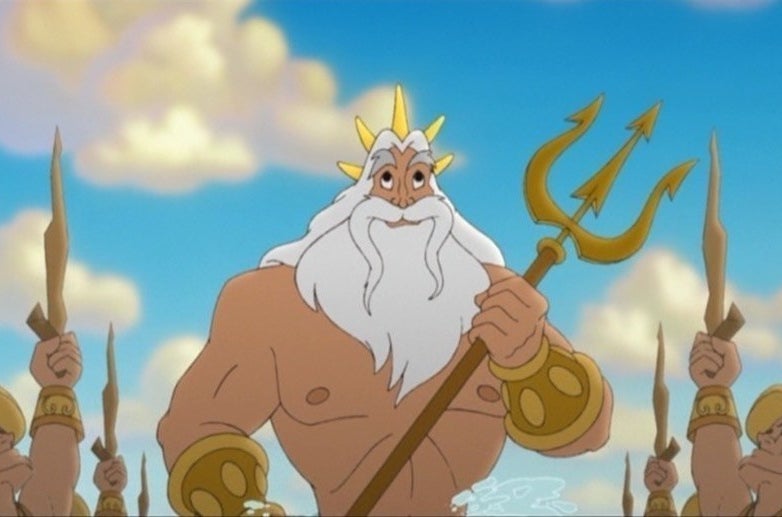 Father of: Ariel and her sisters
Status: Alive
King Triton was a loving father who doted on his daughters, especially his youngest Ariel. He did seem to have some major anger issues though. Ariel was a bit of a free spirit, and Triton didn't handle that well at all. His anger even drove her to Ursula. In the end, he let his daughter live the life she wanted, but his controlling and menacing attitude loses him points. As far as dad bods go though, he's near the top. Look at that sexual beard and those pecs!
Parenting Rating: 5/10
DILF Rating: 8/10
The Sultan, Aladdin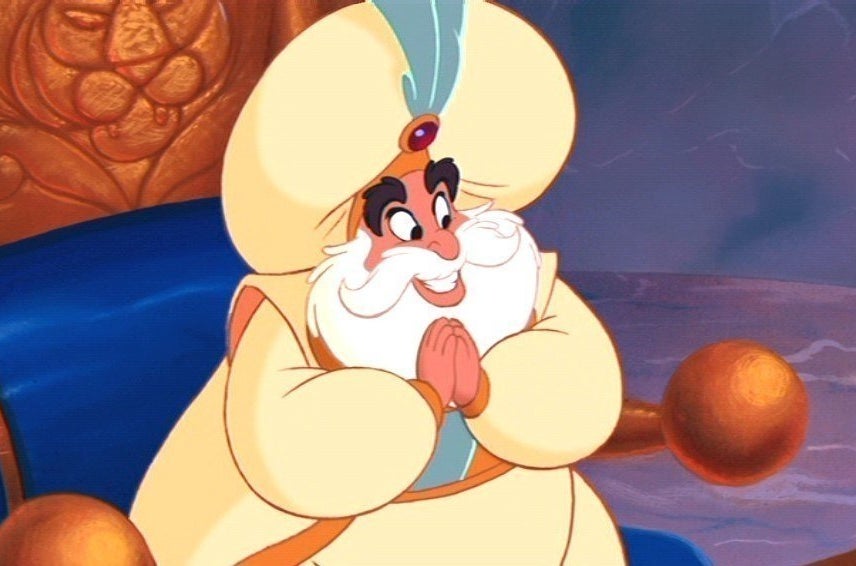 Father of: Jasmine
Status: Alive
The Sultan was such a jovial man. He genuinely cared about Jasmine and tried to give her everything she wanted. He could be a bit ditzy and childish at times, but he was always there to comfort Jasmine. He loses some points for trying to force Jasmine into marriage, but he makes them up by ultimately abolishing the law that requires her to marry a prince. The Sultan isn't the most attractive Disney, dad but his personality makes him absolutely adorable.
Parenting Rating: 9/10
DILF Rating: 3/10
Chief Powhatan, Pocahontas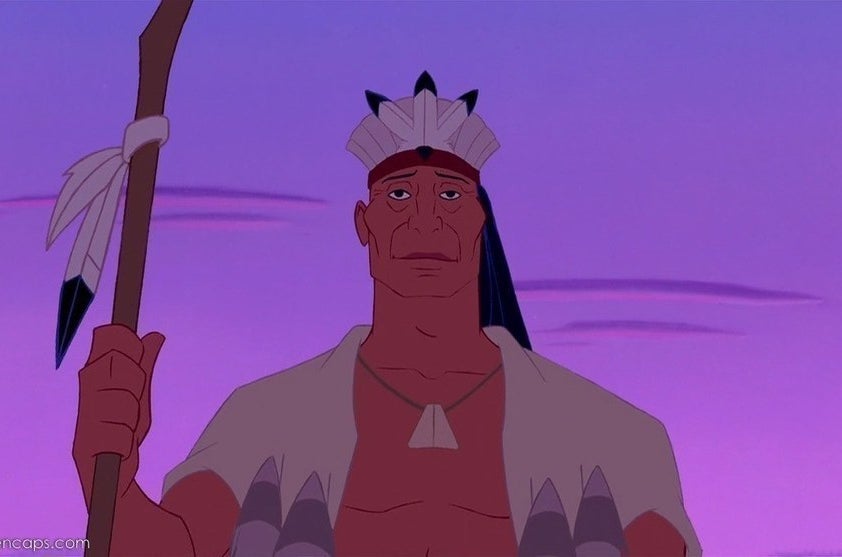 Father of: Pocahontas
Status: Alive
Chief Powhatan was a powerful leader and father. He loved his daughter and wanted nothing more than to protect her. All he wanted was to counsel Pocahontas and make sure she had a good life. Even though he almost killed John Smith, he proved to be a peacemaker, ultimately thanking John Smith and giving him his cloak. Chief Powhatan was majorly fit too.
Parenting Rating: 9/10
DILF Rating: 7/10
King Fergus, Brave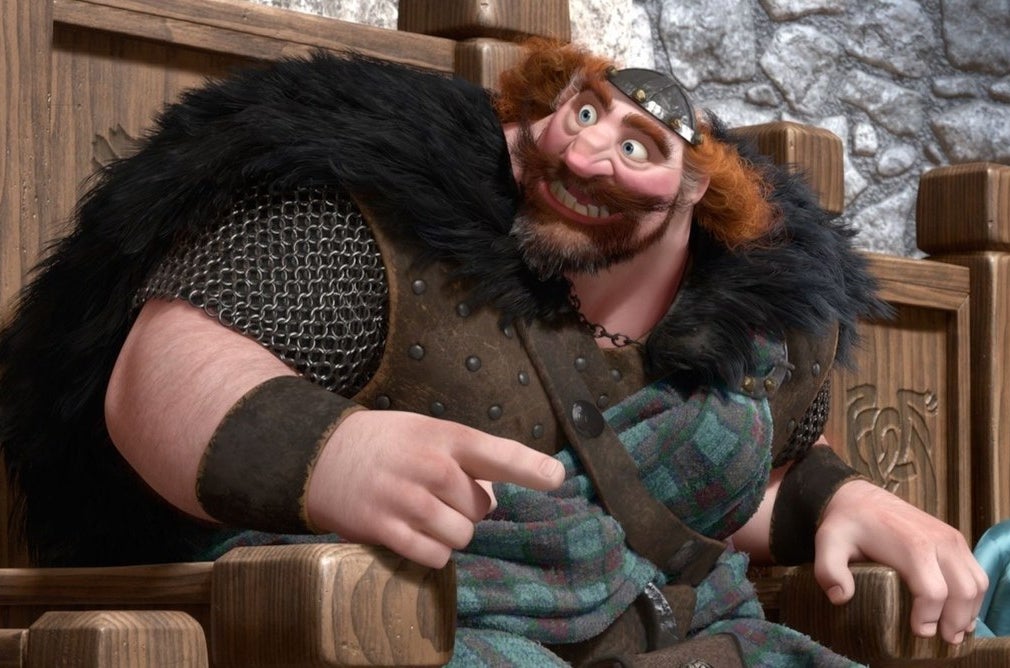 Father of: Merida, Harris, Hubert, and Hamish
Status: Alive
King Fergus is easygoing and loves a good joke. He didn't care about gender norms and taught his daughter how to use a bow from a young age. He's a fierce warrior and a great leader. At times he's been known to roar with anger, but who can blame him when the triplets are such trouble makers? King Fergus greatly loved his daughter and family, and he was even willing to risk peace to make his daughter happy. He might not be the most attractive Disney dad, but he had the most joyful smile.
Parenting Rating: 8/10
DILF Rating: 2/10
Maurice, Beauty and the Beast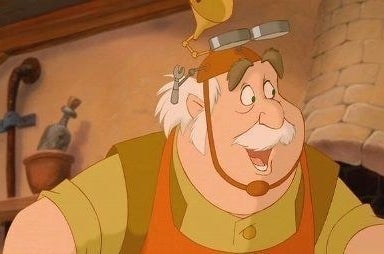 Father of: Belle
Status: Alive
Maurice was such a great father to Belle. He reassured her that being different was normal and actually a good thing. Even when it meant trouble for himself, he advocated for his daughter and her happiness. Although he wasn't as ripped as some of the other Disney dads, he never stopped supporting and protecting Belle.
Parenting Rating: 10/10
DILF Rating: 2/10
Professor Porter, Tarzan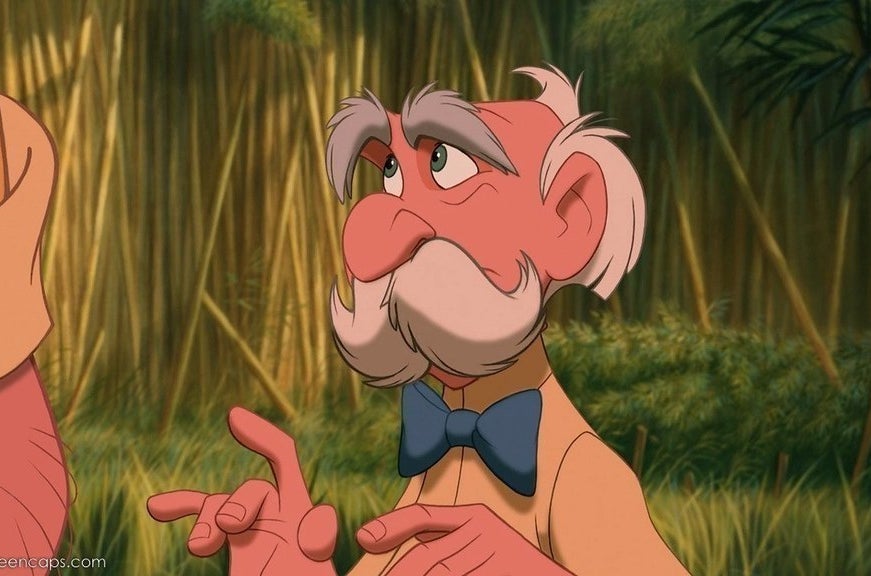 Father of: Jane
Status: Alive
Professor Porter was an intelligent and adventurous man who loved his daughter. He didn't bat an eye when she took on the task of teaching Tarzan and gave his full support when she decided to stay with him. Professor Porter was also super caring about animals and wanted only to understand them better. He was the sweet father any girl could hope to have.
Parenting Rating: 10/10
DILF Rating: 2/10
James, The Princess and the Frog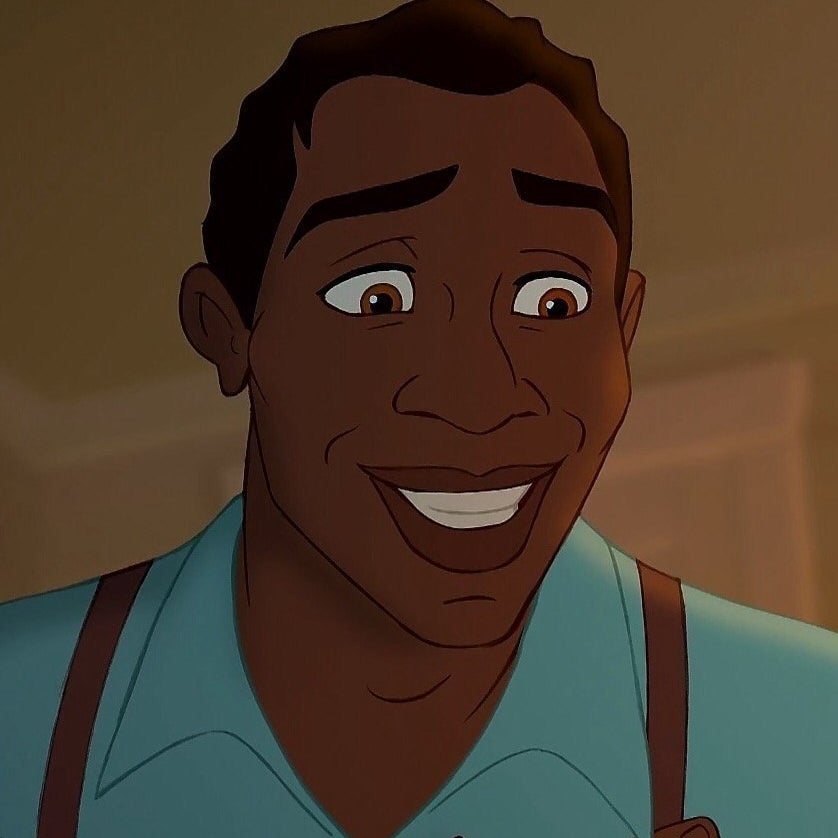 Father of: Tiana
Status: Deceased
James was hardworking and loving. He instilled in Tiana those same qualities but also encouraged her to follow her dreams. Most importantly, he taught her that any life with love in it is a good one. Let's take a quick moment to acknowledge what a DILF he was too. Those curls, those eyes, THAT SMILE! Not only was it a shame he didn't live long enough to see Tiana achieve her dreams, but it was also a shame that we got so little time to enjoy his hotness.
Parenting Rating: 10/10
DILF Rating: 9/10
Tarzan's dad, Tarzan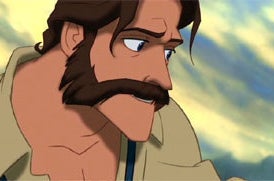 Father of: Tarzan
Status: Deceased
Tarzan's dad was a major babe. He was super jacked and had amazing hair despite living in a jungle. He was also observant, smart, and strong. He went to great lengths to protect his family. In the short time he was in the movie we saw how much he loved his family.
Parenting Rating: 8/10
DILF Rating:10/10
King Stefan, Sleeping Beauty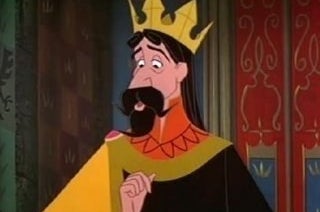 Father of: Aurora
Status: Alive
King Stefan is quiet but powerful. He was devastated when Maleficent placed the curse on Aurora and ultimately sacrificed his role as father to protect her. On the more superficial side, it's easy to see where Aurora got such great hair when you see his luscious mane. Stefan also had a beard and mustache that would make any hipster jealous.
Parenting Rating: 8/10
DILF Rating: 6/10
King Hubert, Sleeping Beauty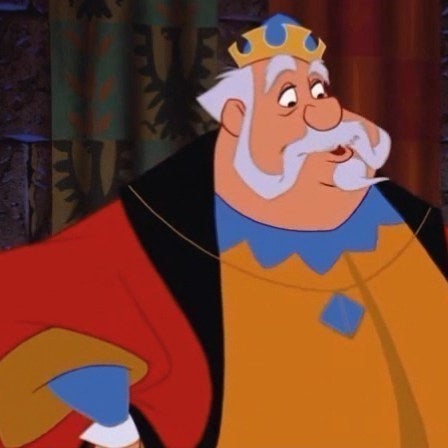 Father of: Phillip
Status: Alive
King Hubert is emotional and a little irrational at times. He loves his son but insists that he marries a princess and not some peasant girl. He also attempts to fight his friend over a perceived slight. Ultimately though he loves his son and is overjoyed to to see him so happy.
Parenting Rating: 4/10
DILF Rating: 2/10
Eli "Big Daddy" La Bouff, The Princess and the Frog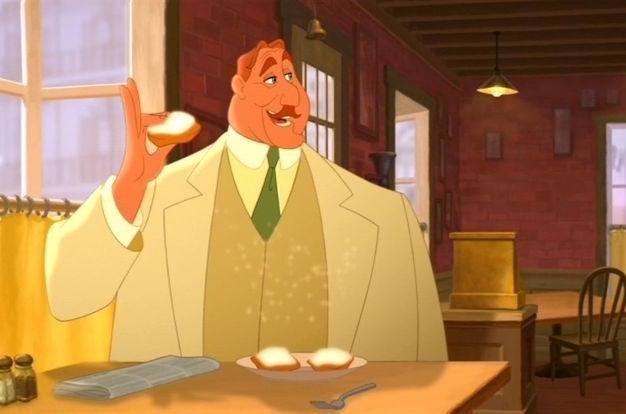 Father of: Charlotte
Status: Alive
Big Daddy is kind and generous, sharing his wealth with all those around him. He can be a bit of a pushover when it comes to his daughter Charlotte, causing her to be spoiled. Although he's not the best at discipline, he loves his daughter and taught her to be kind, loyal, and generous like himself. And man, does this guy pull off '20s style well!
Parenting Rating: 5/10
DILF Rating: 5/10
Zeus, Hercules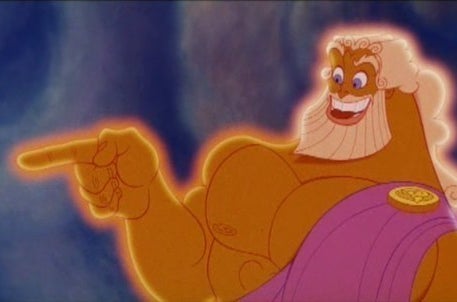 Father of: Hercules
Status: Alive
Zeus was proud of Hercules from the moment he was born. He and Hera were devastated when their son was taken from them and made the ultimate sacrifice to let him be raised by kind mortals. Zeus supported his son and helped him achieve god status. Zeus also had some major pecs and arms that were a pleasure to look at.
Parenting Rating: 6/10
DILF Rating: 7/10
Mufasa, The Lion King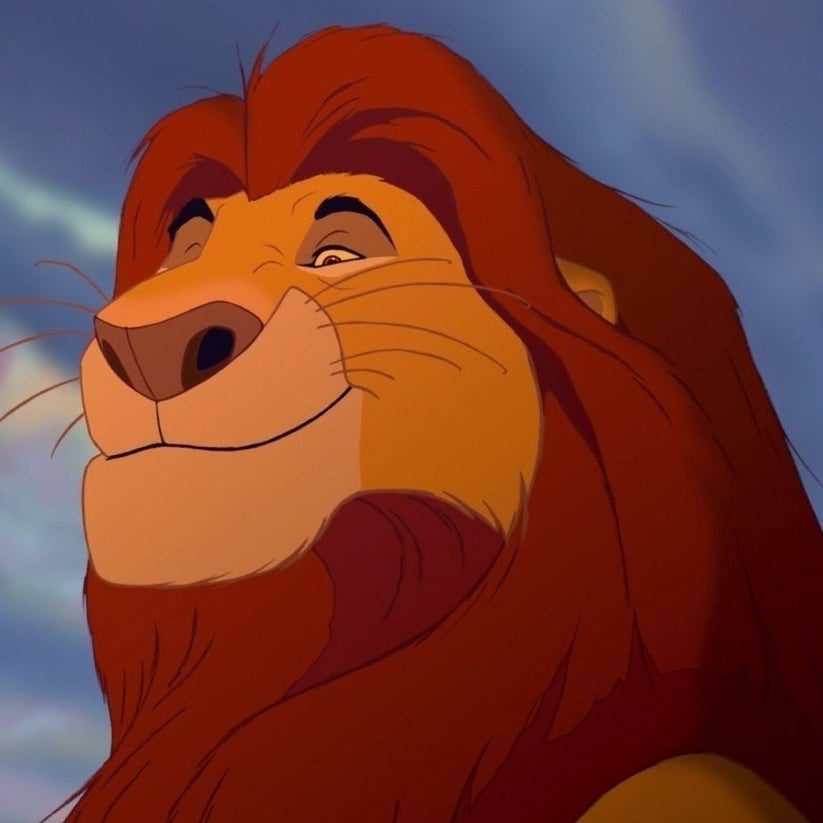 Father of: Simba
Status: Deceased
Mufasa was the ultimate dad. He was always teaching Simba and instilling wisdom in him. Mufasa went to great lengths to protect his son, even dying in the process. He was powerful, intelligent, and kind. Mufasa was always down to play with his son too. It's also easy to see where Simba got his amazing looks from. Even for a lion, Mufasa was peak DILF.
Parenting Rating: 10/10
DILF Rating: 10/10
King Frederick of Corona, Tangled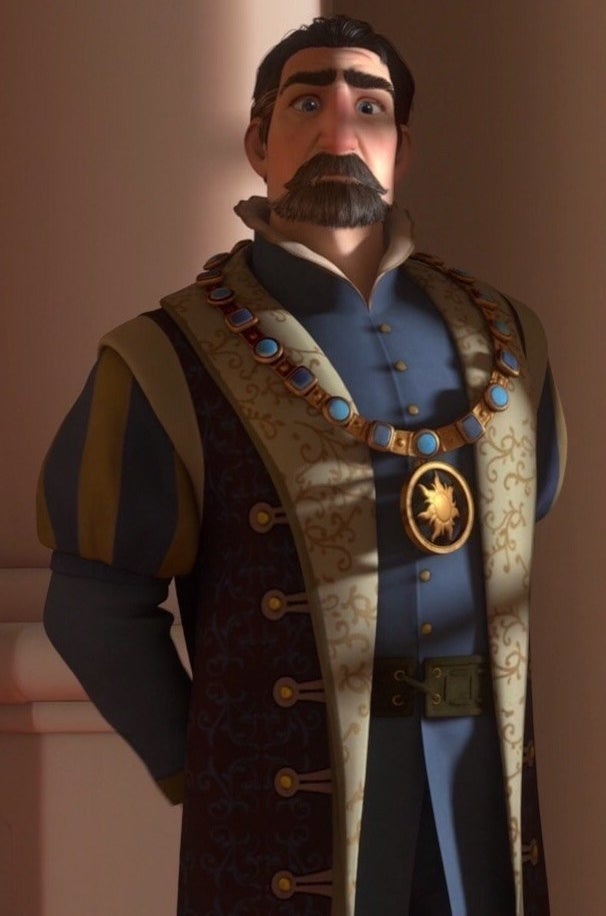 Father of: Rapunzel
Status: Alive
King Frederick didn't have a long time to be a parent before Rapunzel was kidnapped from him, but during that time he proved to be a loving father. He saved the life of his wife and unborn daughter by searching nonstop for the magical flower and later had a lantern festival every year in hopes it would bring his daughter home. When Rapunzel finally made it home, he welcomed her and Flynn with open arms. Frederick is covered up the entire movie, but beneath those clothes, he looked like he has one hell of a chest.
Parenting Rating: 9/10
DILF Rating: 7/10
Cinderella's father, Cinderella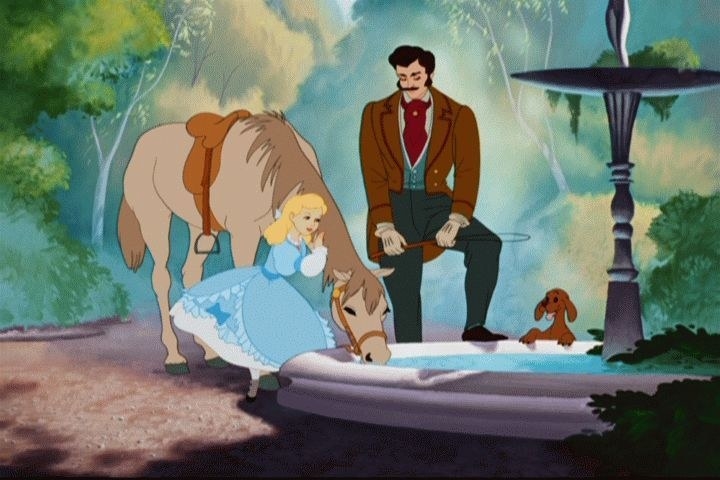 Cassim, Aladdin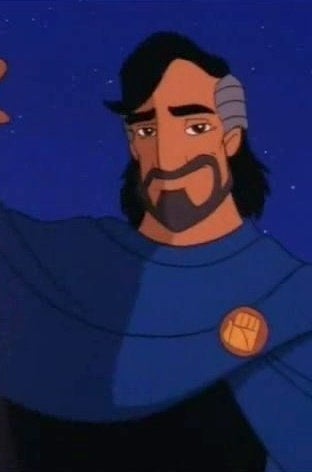 Father of: Aladdin
Status: Alive
Cassim is the bad boy of Disney dads. He left his family to try to find a better life but later joined the Forty Thieves and became an all-around badass. He has some not-so-great parenting moments, like convincing his son to join him on a dangerous heist job, but still, he cares about his son and ultimately gives up his obsession with gold to be with him. Cassim is also arguably the hottest Disney dad.
Parenting Rating: 5/10
DILF Rating: 10/10
Kashekim Nedakh, Atlantis: The Lost Empire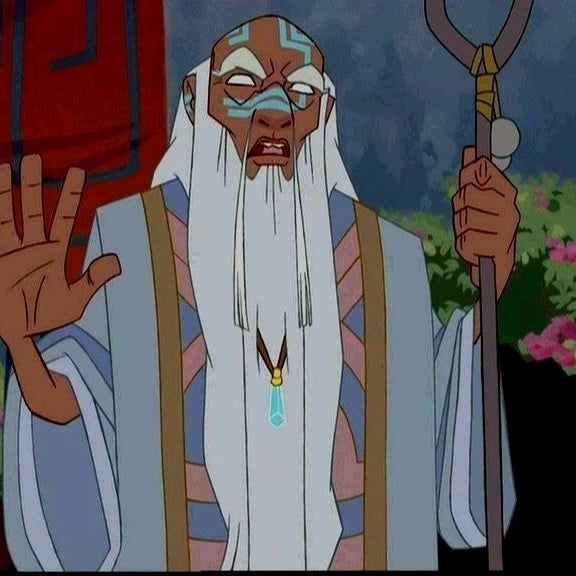 Father of: Kida
Status: Deceased
King Kashekim was prideful in his youth, causing the destruction of Atlantis. He learned from his mistakes though and helped Milo and Kida save Atlantis again. He cared greatly for his daughter, shielding her from the crystal's blinding light and giving her advice. It's a little hard to rate his hotness, considering he's practically dying from the moment we meet him, but he sure does pull those tattoos off.
Parenting Rating: 6/10
DILF Rating: 3/10
Thomas O'Malley, Aristocats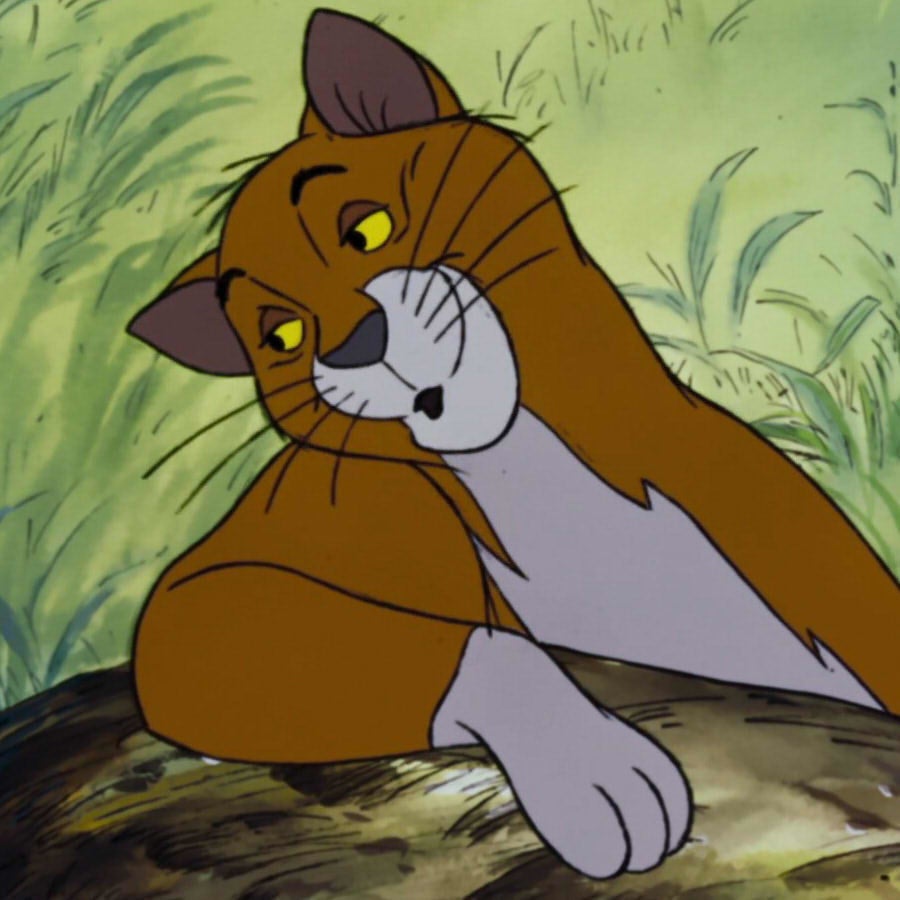 Father of: Toulouse, Marie, and Berlioz
Status: Alive
Thomas O'Malley was suave and sweet. He was a little hesitant about being a father at first but quickly warmed to the kids and fought to protect them. He helped them all return to safety and gave up his wild ways for fatherhood. Thomas was super dashing and was one hell of a serenader.
Parenting Rating: 7/10
DILF Rating: 9/10
Fa Zhou, Mulan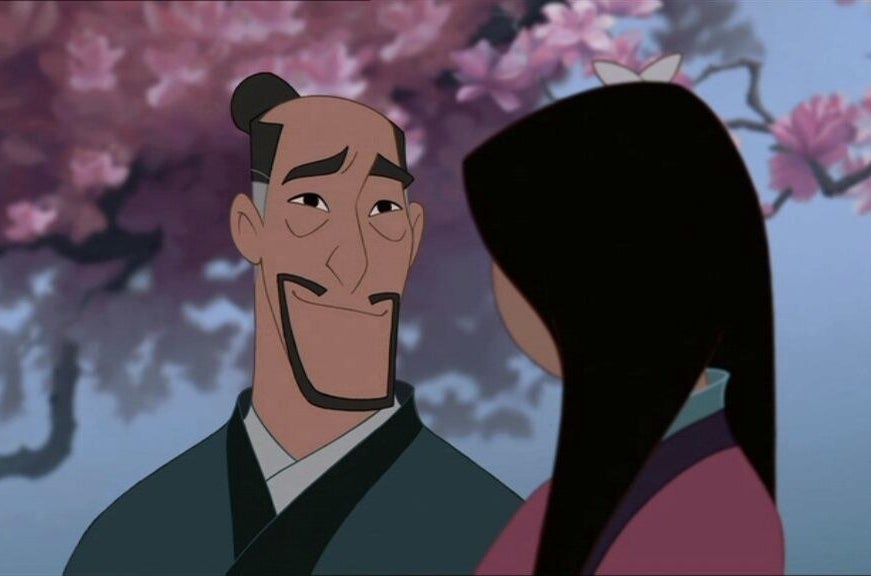 Father of: Mulan
Status: Alive
Fa Zhou was a great father. He loved Mulan and accepted her as she was. Despite his daughter's inability to not fit in, he never stopped loving her or caring about her. His acceptance of her when she came back is powerful, especially when he expresses how proud he is of her. Fa Zhou is also quite the babe.
Parenting Rating: 10/10
DILF Rating: 8/10