Independent MP Dr Kerryn Phelps has called on both major parties to outline a "national approach" to reproductive health services ahead of the federal election in May.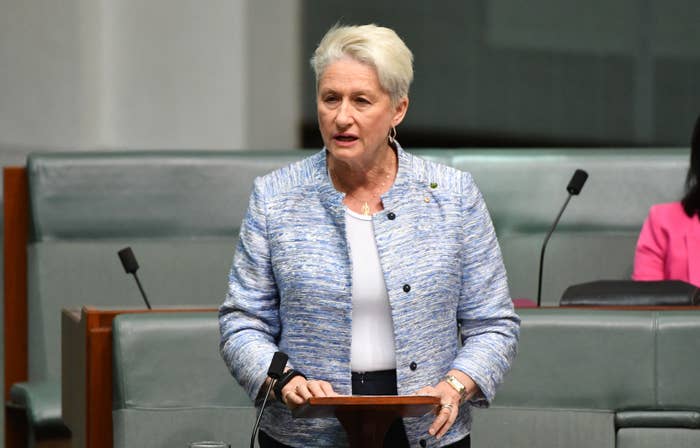 "I would urge the major parties to consider a policy on reproductive rights, including a national approach to the safe and legal termination of pregnancy, in the lead up to the next election," Phelps told BuzzFeed News.
"I will be encouraging a national approach and in the absence of a national approach, I'll be encouraging the states to decriminalise abortion in line with other states and territories, including most recently Queensland."
Abortion was decriminalised in Queensland in October, while there are efforts to remove the procedure from criminal legislation in South Australia and New South Wales, where it only remains lawful in certain circumstances.
"I had a child in my intern year when I was 23, and I made a choice to proceed with that, but I also think that starting a family is a major step in a woman's life and it obviously has a financial impact on her and her household in terms of income," Phelps said.
"For as long as I can remember there has always been a tension between the timing of career progression and the timing of having children and it can be quite difficult exiting and entering the workforce."
Phelps is speaking on Tuesday night at an International Women's Day panel on reproductive rights hosted by the Human Rights Law Centre and Women's Legal Service NSW.
Ahead of the event, she said her belief is that all Australians should have the right to choose "if and when they have a child".
Queensland's health minister Steven Miles last year sent a letter to the state's health ombudsman putting "purported counselling services" run by "pro-life groups" on notice for "misleading women" and spreading myths, including that abortion causes breast cancer.
Phelps said she supports efforts like this to crack down on counselling services that weren't secular.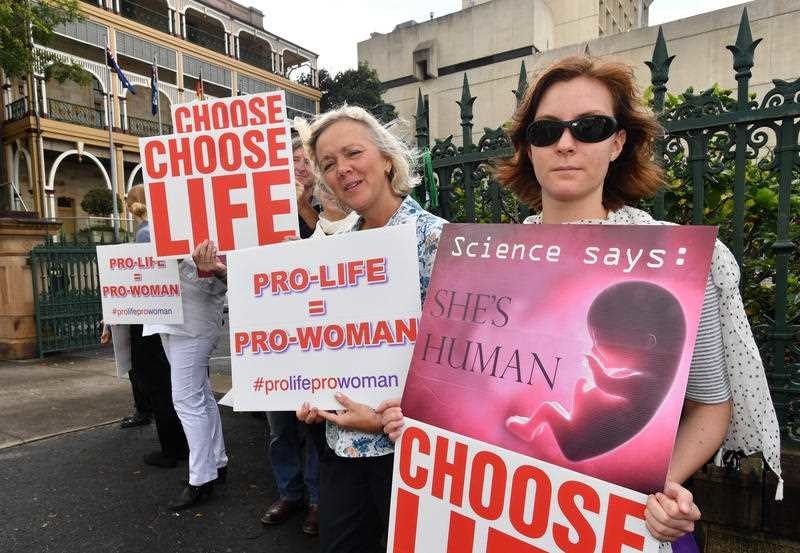 "I think women have the right to terminate a pregnancy safely and legally with access to professional secular counselling," she said. "Underline secular, if that is their preferred option."

Unplanned pregnancies can be a "big shock" and a "major adjustment", she said.
"In my experience as a doctor, a lot of women just need time, a few weeks to just talk to their partner, their mum or significant family member and just think about what their professional situation and what their financial situation is, and make an informed decision," she said.
"Independent counselling can form a really important part of that process. The last thing they need is to be subjected to somebody else's religious context ... women need to be able to have secular counselling, free from religious bias."
Phelps supports Australia's major hospital, healthcare and family planning organisations in calling for increased access to long-acting reversible contraceptives (LARCs), as the nation's uptake is lower than other Organisation for Economic Co-operation and Development countries.
She believes Australian women are hesitant to use intrauterine devices (IUDs) because of the "Dalkon Shield controversy" in the 1980s, which saw "devastating complications" for some patients including pelvic infection and infertility and a subsequent spate of lawsuits in the United States.

"[IUDs] got a bad name and people lumped copper IUDs and [hormonal] IUDs in with that and thought 'they are all IUDs and they are all bad'," she said.
"People got scared off and it has taken a long time to turn that public perception back to looking at LARCs as a very real option for people."
Phelps said in her experience as a doctor, women who are educated in all their contraception options were increasingly choosing IUDs "as a long term option for managing their fertility".
Phelps said Australia had "excellent infant mortality rates and maternal care" but there were accessibility issues for prenatal and postnatal care in more remote parts of the country.
"I have been practicing medicine in Double Bay and we are very fortunate having a world class public obstetrics service in Randwick," she said. "I know that gives a lot of women great confidence that whether or not they are insured, they will still get excellent maternal and pregnancy care."