This Contraceptive Is The Answer To Reducing Unintended Pregnancies In Australia, Doctors Say
Around 60% of Australian women who have had an unintended pregnancy were using contraception.
Australian women deserve better access to long-acting reversible contraceptives (LARCs) such as intrauterine devices (IUDs) and progestogen-only implants, according to a statement signed by peak hospital and women's healthcare organisations.
"The uptake of LARCs is low in Australia — yet clinical and other experts, both here and internationally, recommend them as the most effective reversible contraceptive, within the context of informed choice," Australian Healthcare and Hospitals Association (AHHA) chief executive Alison Verhoeven said.

The association and other women's healthcare and family planning organisations joined to release the statement calling for all LARC insertions and removals to be covered by Medicare, and for Australia to train more health professionals on implant and IUD insertions.

LARCs are a group of methods that include IUDs (copper and hormonal), contraceptive injections and implants, which are all more than 99% effective.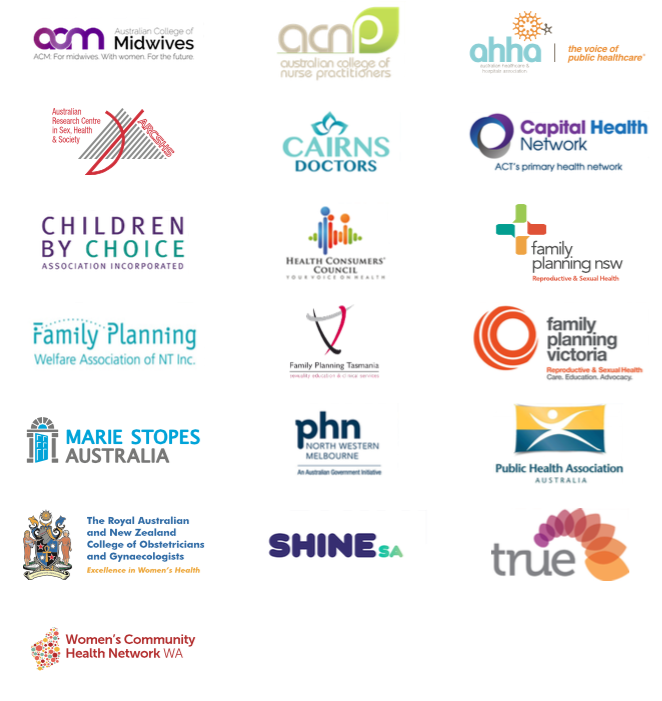 LARCs did not suit everyone, but were a "more effective, less user-dependent method of contraception", Verhoeven said.
"Around 60% of Australian women who have had an unintended pregnancy were using contraception — most notably the pill (43%) and condoms (22%)."
A survey by the AHHA last year found more than 70% of Australian said they would not consider using LARCs.
"There are several barriers to best-practice contraceptive management for women in Australia, ranging from lack of knowledge and support systems among consumers and professionals, to financial barriers," Verhoeven said.
The estimated primary contraceptive methods for Australian women are oral contraceptives (33%), condoms (30%), and sterilisation (19%).
Other than the copper IUD, all LARCs are listed on the Pharmaceutical Benefits Scheme (PBS) in Australia, which means they are more affordable than oral contraceptive pills, Family Planning NSW medical director Dr Deborah Bateson told BuzzFeed News.
"It can be incredibly cost-effective," Bateson said.
Family Planning clinics charge around $80 for the insertion, $12 for the numbing cream and extra for a local anaesthetic for an IUD. The cost is $61.30 for a hormonal implant insertion, half of which can be claimed back on Medicare.
Family Planning Australia found the nation's LARC uptake had increased from 9.2% in 2014 to 12.1% in 2016.
"We fell well behind other countries, particularly Scandinavian countries where we know about 25% of women actually use IUDs," Bateson said.
"There is a lack of awareness and then misconceptions and myths about the fact that they are immediately reversible and have no effect on future fertility. The myth that IUDs are not suitable for younger women has also persisted."
The copper IUD is a small device made from plastic and copper that is fitted inside the uterus and works by blocking sperm from reaching the egg and any fertilised egg from sticking to the wall of the womb (uterus). It is 99.2% effective and lasts for up to 10 years.
The hormonal IUD is a T-shaped plastic device fitted inside the uterus, which slowly releases a progestogen hormone into the womb and thickens the mucus in the cervix. It affects the implantation of the egg, is 99.8% effective and lasts around five years.
Progestogen implants are inserted directly under the skin, on the inner arm above the elbow, where they continuously release a low dose of a progestogen hormone into the bloodstream. It works by preventing ovulation, is 99.9% effective and lasts up to three years.