Lili Reinhart has spoken out against "toxic" fans on social media days after rumours spread online that she had split from Cole Sprouse amid cheating allegations.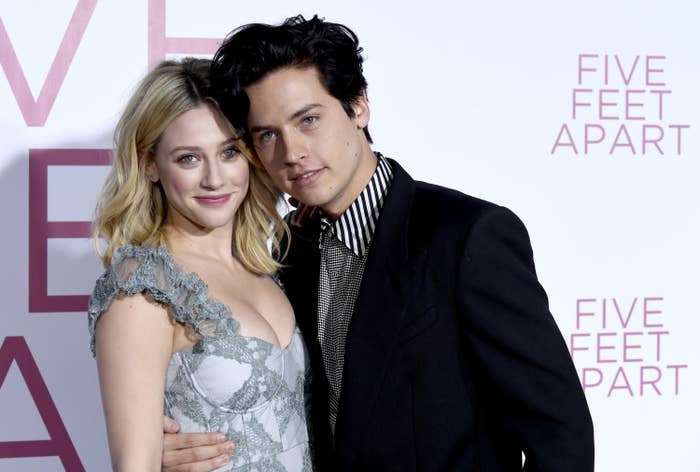 In case you haven't been following the drama, allow me to catch you up. Fans have been concerned that there's trouble in paradise for the Riverdale pair after figuring out that they're isolating separately during the coronavirus pandemic.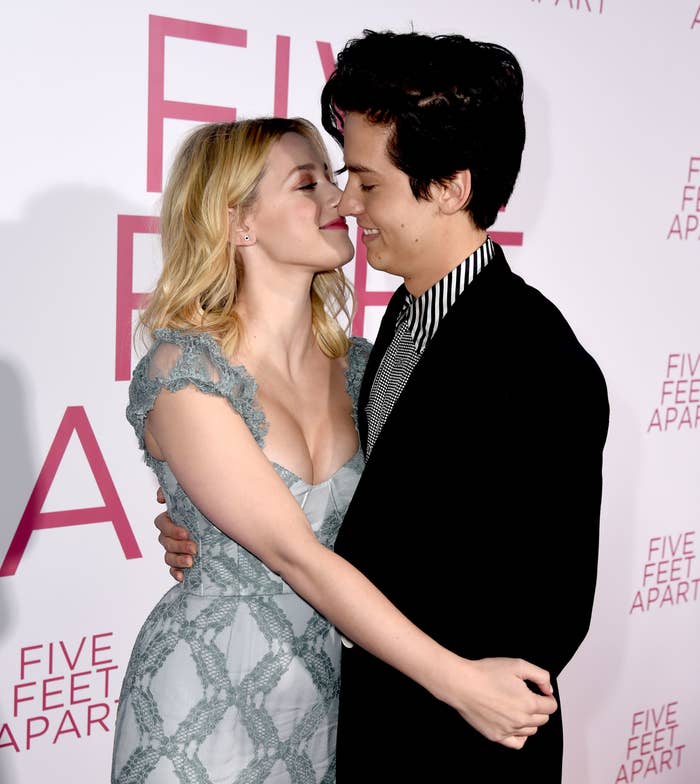 But fans then began linking Cole to model Kaia Gerber after the pair posted Instagram stories from what appeared to be the same house.
An insider swiftly ended speculation that Cole was spending time with Kaia, telling E! News that the photos of were old and confirming he's still with Lili, although their relationship has been "up and down" recently.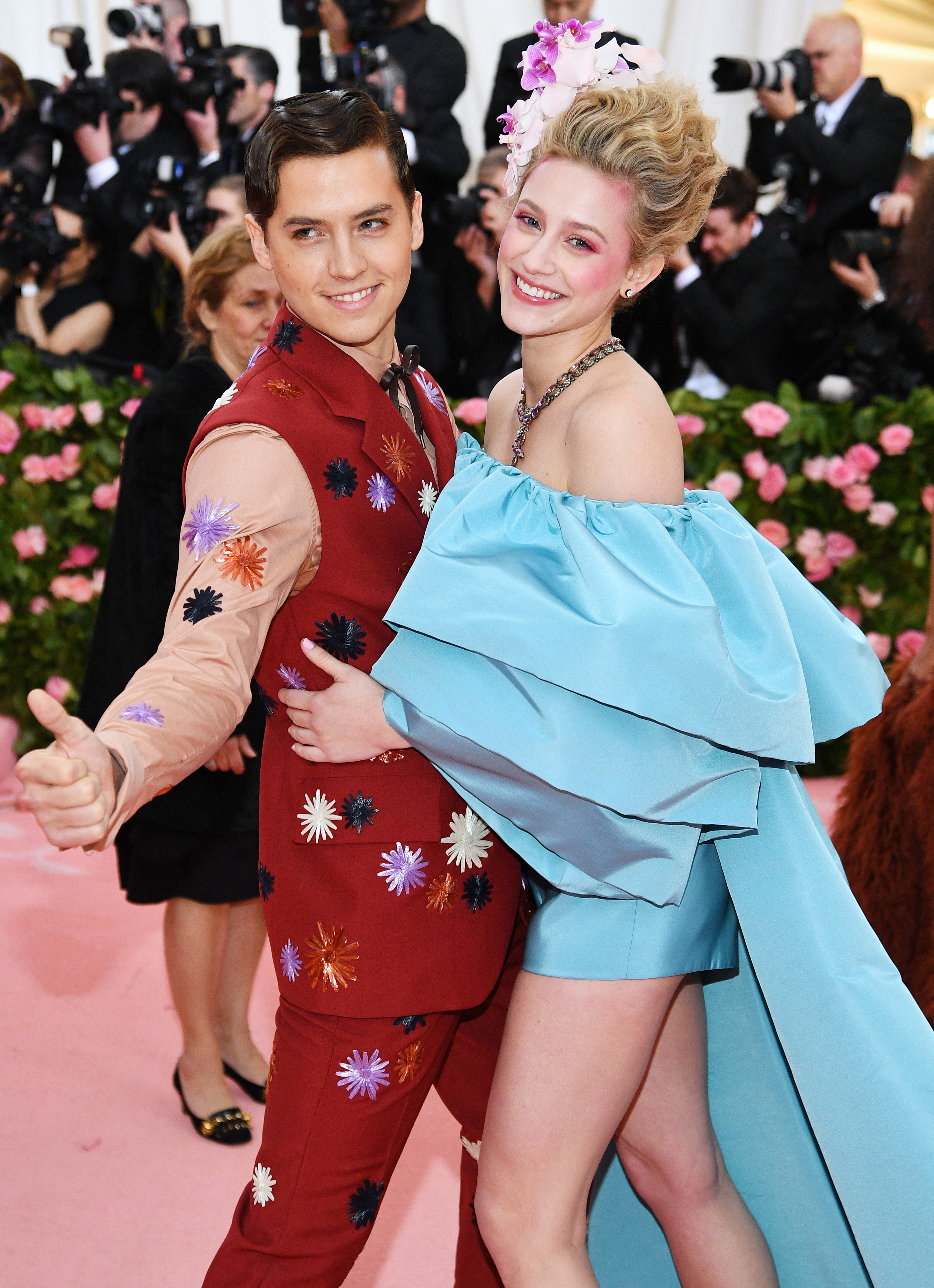 However, it didn't take long before Cole himself spoke out against the intense speculation on Instagram, adding that his address had been leaked online in the process of the fan sleuthing.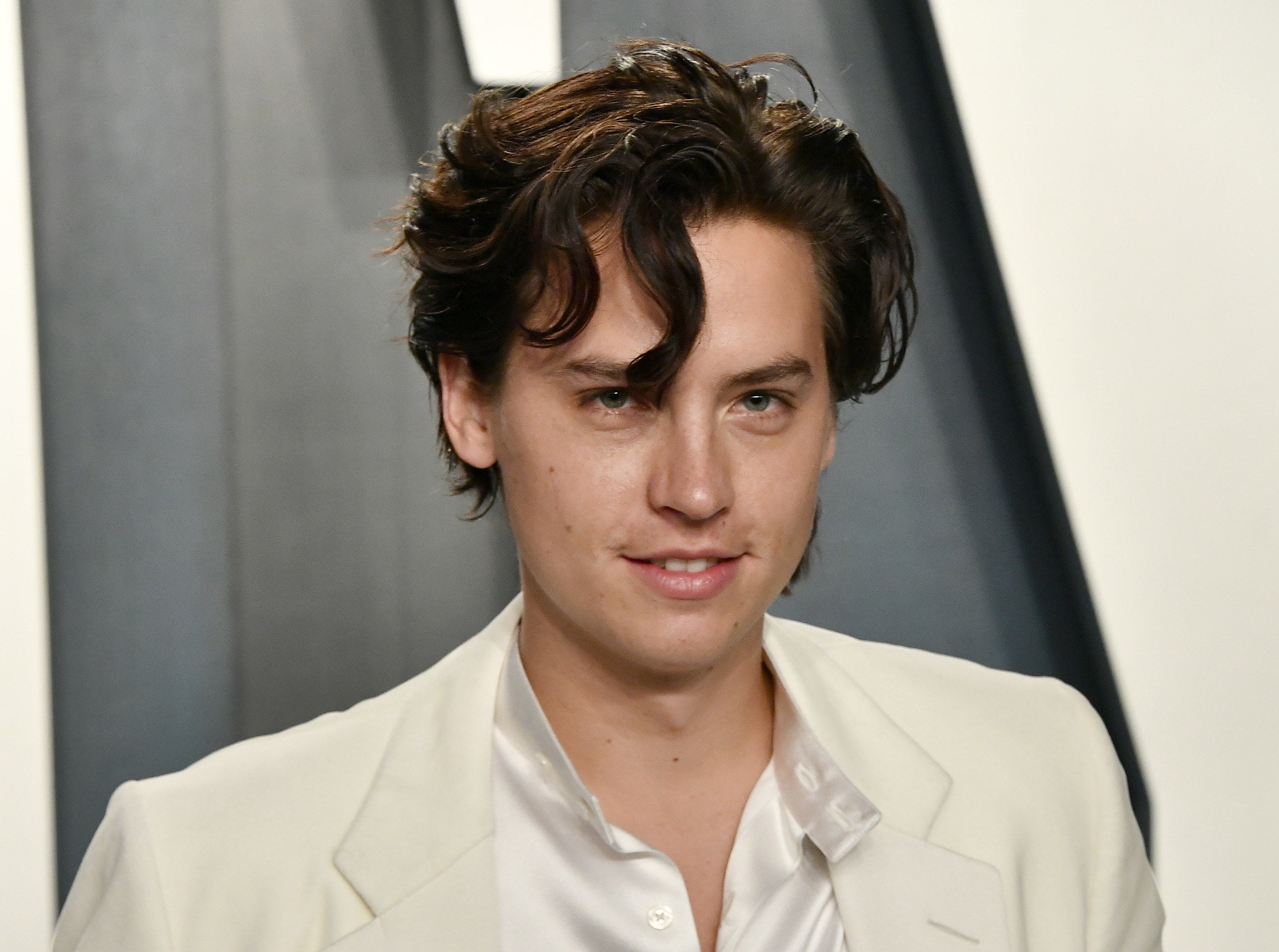 "When I first stepped into a public relationship this was one of the foreseeable consequences," he said. "And while I truly never intended to indulge any part of my private life to the ravenous horde, it's clear my restraint in updating them has allowed them to push their own agenda onto my habits and lifestyle."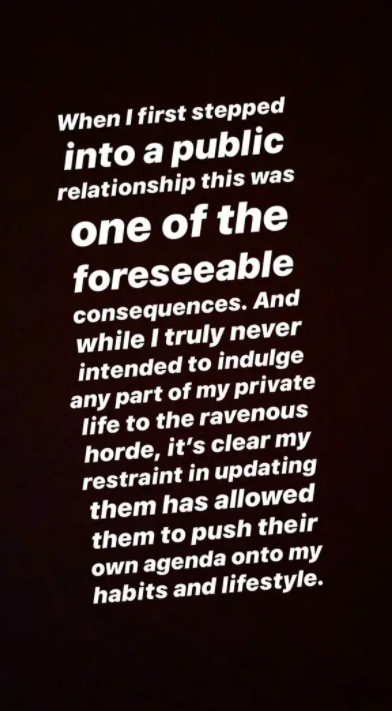 "I tolerate a lot of rumors and slander from people online claiming to be my fans," Cole went on. "Fans who feel entitled to my privacy precisely because I never indulge them."
"But attacking my friends, baseless accusations, leaking my address, and sending death threats are all qualities of insanity and fanaticism. Choose humanity, stop being 🤡," he added.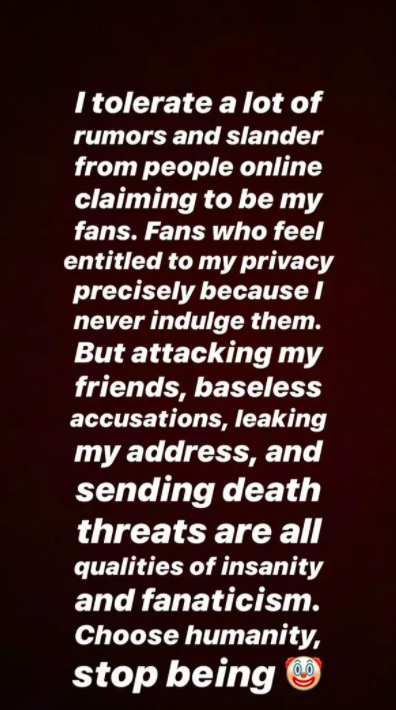 And now Lili has had her say on the situation, taking to Instagram and imploring fans not to be "assholes" online.
"Dear everyone on social media," she wrote. "Don't put people down for the sake of putting them down. Don't be a fucking asshole. The world doesn't need any more of that shit."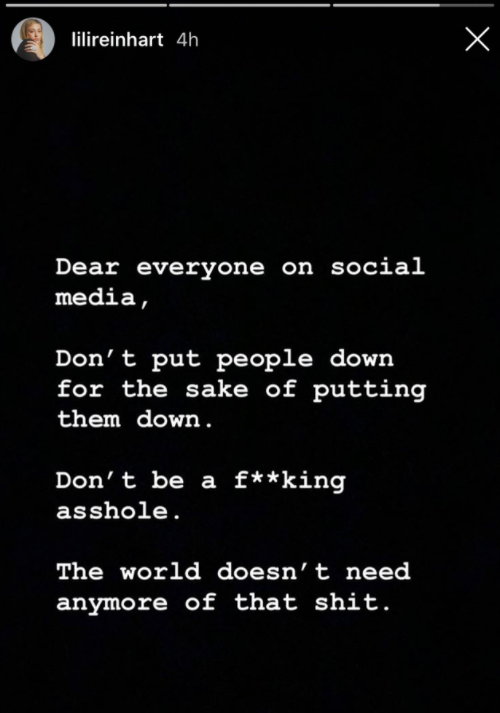 And, in a now-deleted tweet, Lili reiterated her message and described the platform — where most of the speculation about her relationship with Cole took place — as "toxic".
"Twitter is actually the most toxic form of social media," she wrote. "People are assholes for the sake of being assholes. Do you not understand karma? It's fine if you don't, you'll understand when it bites your miserable ass."

The whole saga comes less than a year after Cole and Lili last faced speculation that their relationship was on the rocks — and at the time, Cole said he understood that the scrutiny over their private life was something they'd "signed up for".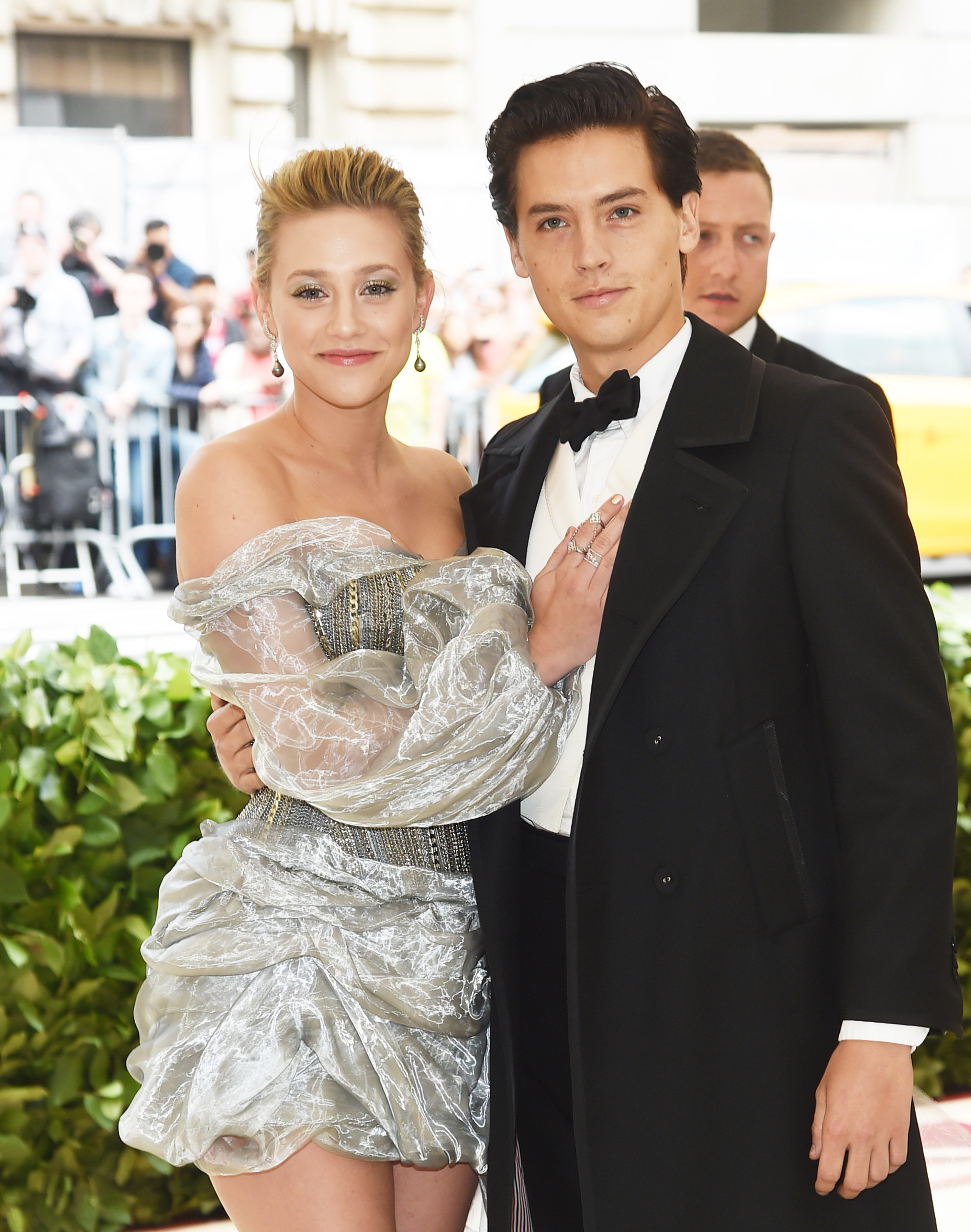 "I think you have to poke fun of it a little bit," he continued. "It's kind of something you sign up for, but as long as you can keep it light and fun, it's all good."