If you're a casual movie nerd like me, then you probably love to overanalyze things like trailers. (Even if they're only, like, a minute long, HA!) And, in this case, I'm talking specifically about the latest trailer for Jordan Peele's upcoming film Us.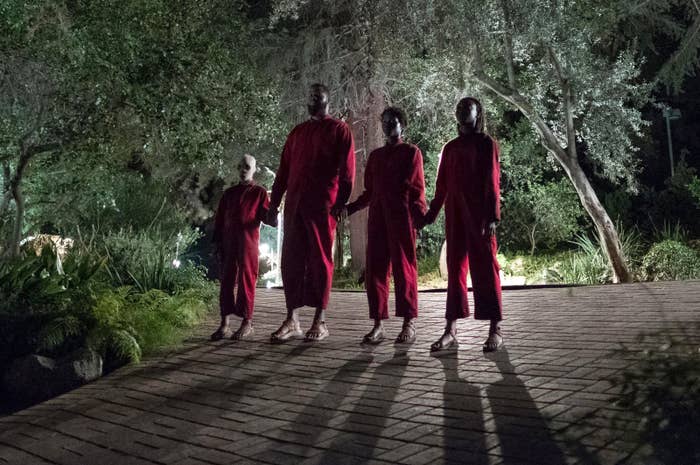 Anyway, here's a look at some of the details you may have missed because, TBH, it's jam-packed with 'em:
1.
Early in the trailer, you can see a rabbit in the distance, hinting that at least part of the story takes place in some kind of laboratory...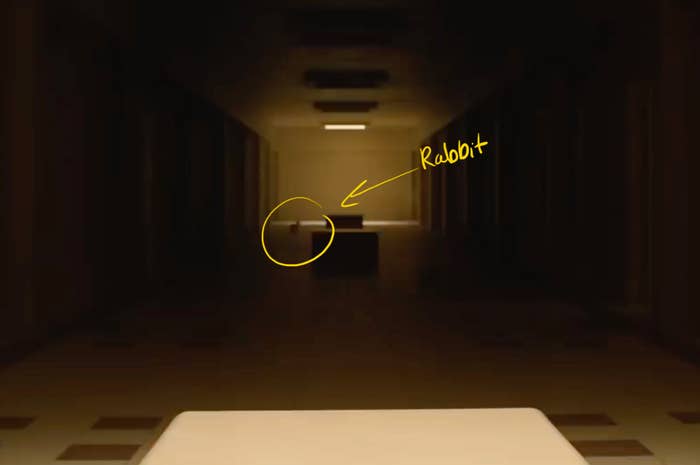 2.
...which is reinforced by this shot which seems to show a bunch of empty cages in the background...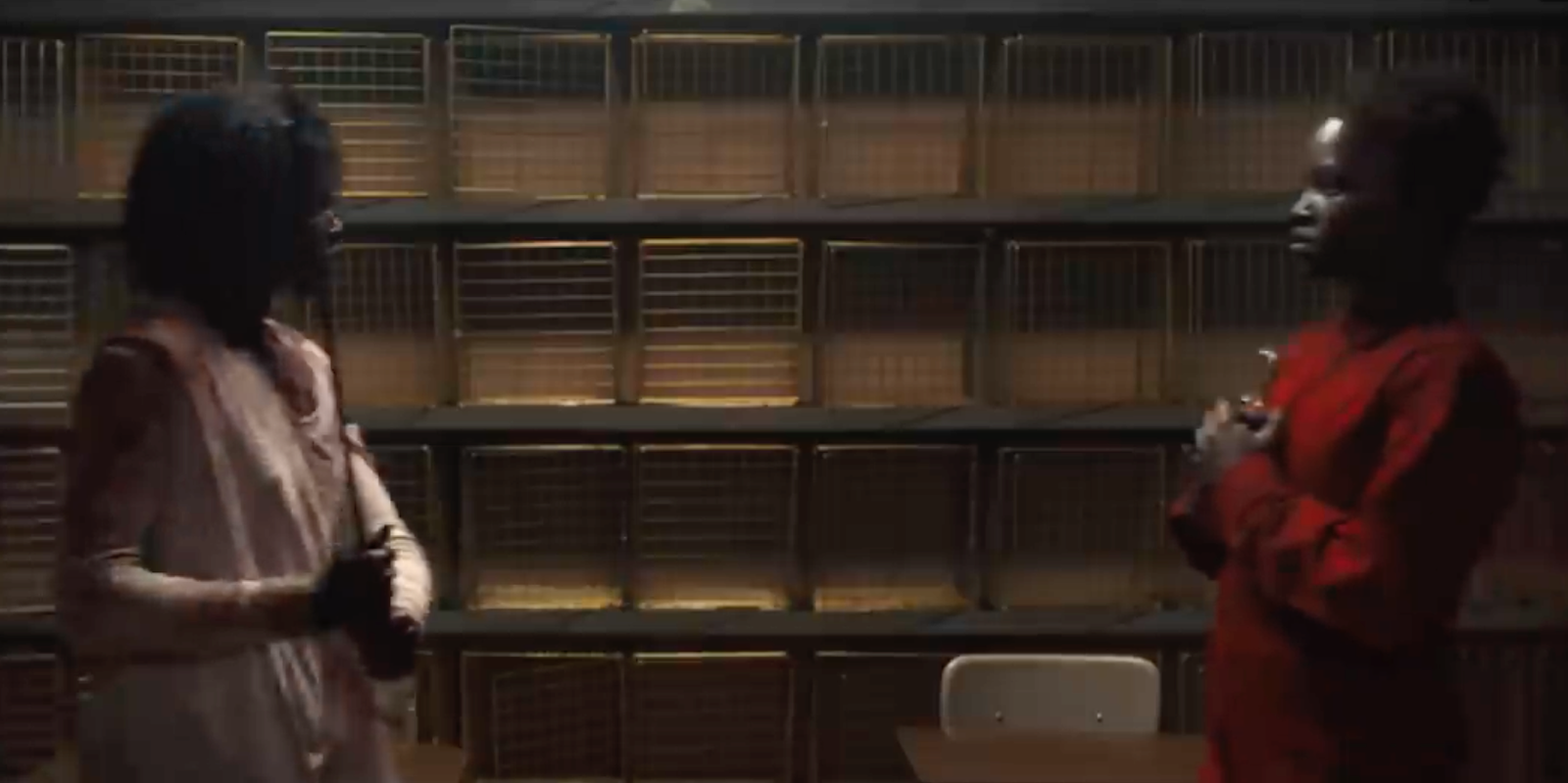 3.
...and again, later on, in this scene which clearly shows more rabbits in the same hallway.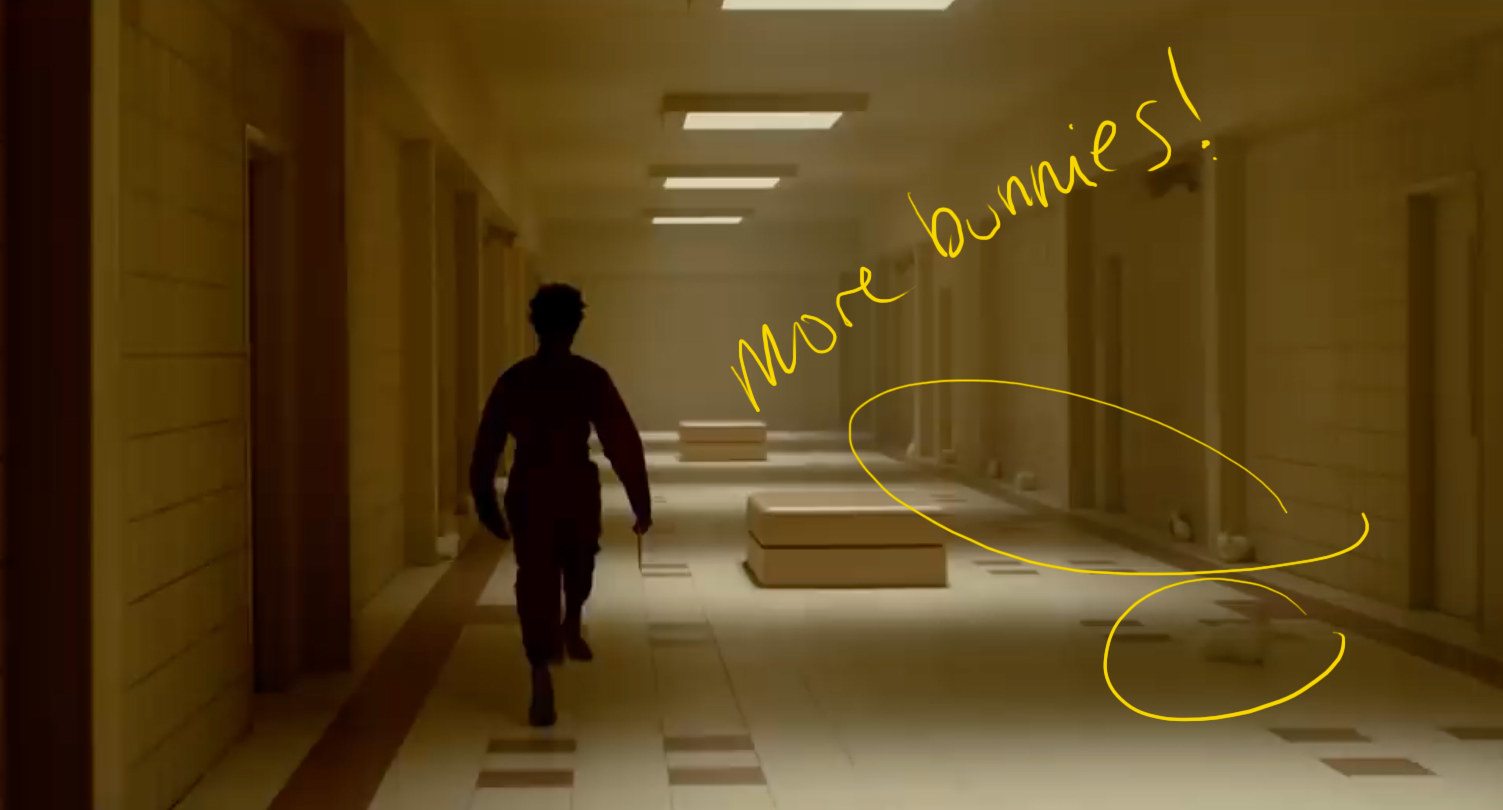 4.
And this shot of our hero family is just a nice visual homage to the whole doppelgänger (i.e. ~evil twin~) concept.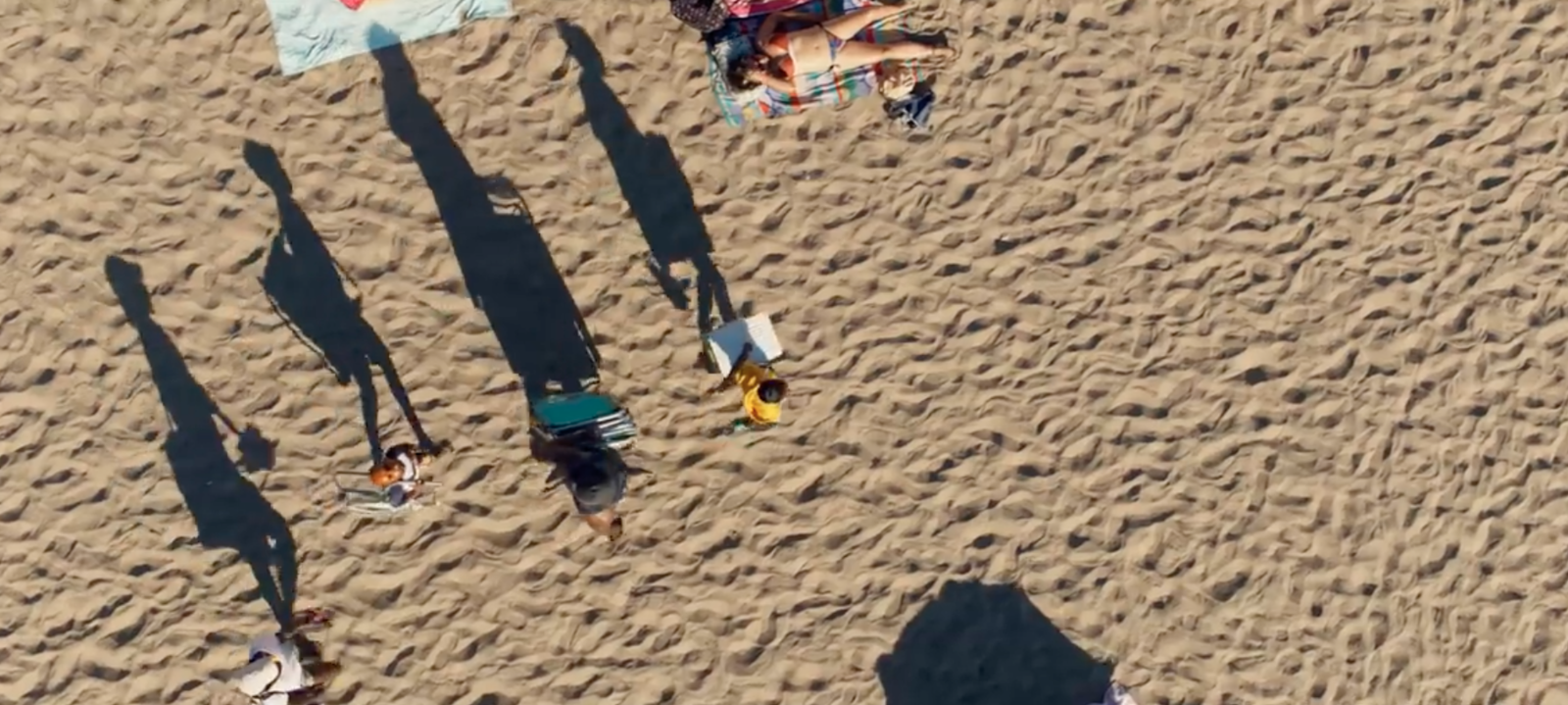 5.
This weird dude's sign reads, "Jeremiah 11:11" which is, of course, a biblical reference.
6.
And then this guy has either an "11 11" (like the Bible passage) or four "marks" symbolizing the four members of the family on his forehead.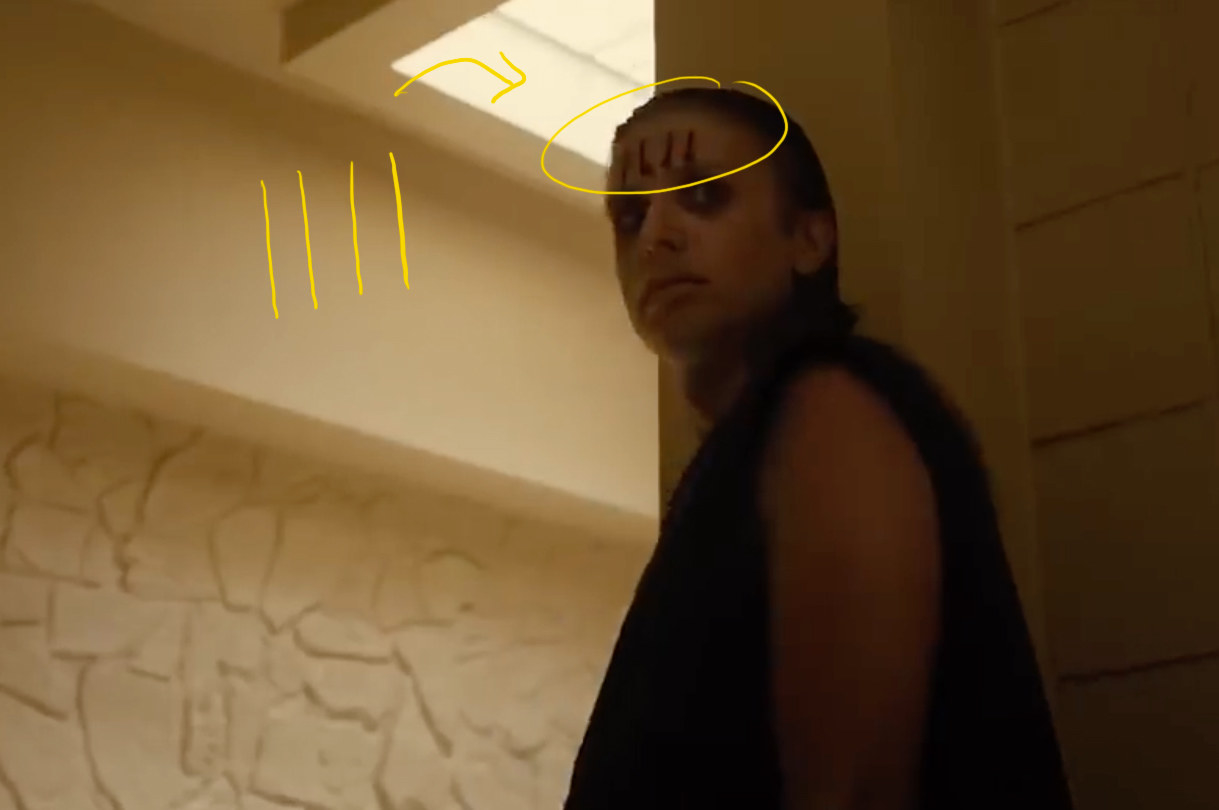 7.
Which, BTW, I am sure is NO coincidence — that "11 11" could symbolize the four family members and/or doppelgängers.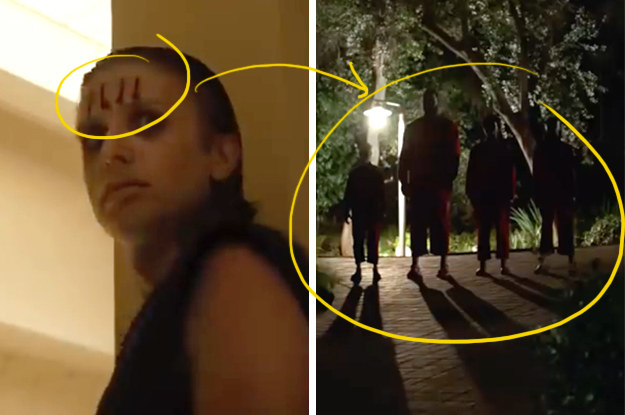 8.
This eerie swarm of seagulls is a reference to Alfred Hitchcock's iconic film The Birds, which was one of the films Peele told Lupita Nyong'o to research as "homework."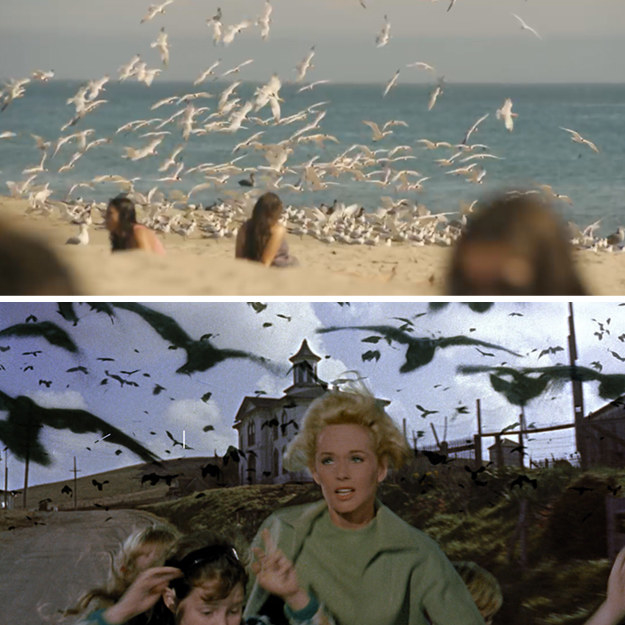 9.
Although this creeper on the beach appears to be wearing the same red jumpsuit as the doppelgängers, he's clearly not one of them.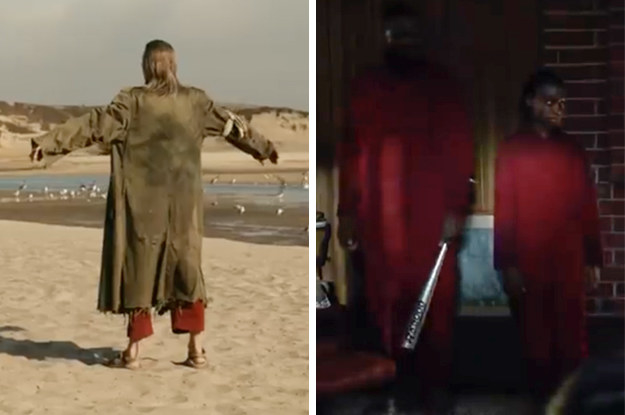 10.
In fact, he seems to look more like one of the "11 11" dudes.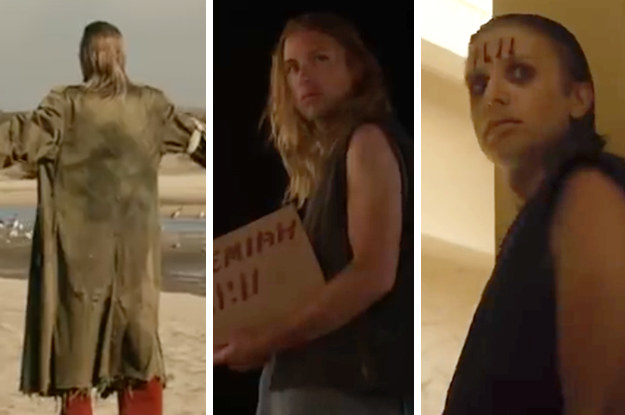 11.
Someone seems to be whistling "Itsy Bitsy Spider" in this shot.
Are the Wilsons the "spider" and are the doppelgängers the "rain"? IDK, but kids songs are always creepy in the context of a horror movie, so there's that.
12.
This part of the Rorschach image that shows up in the trailer looks a lot like an MRI scan of a brain.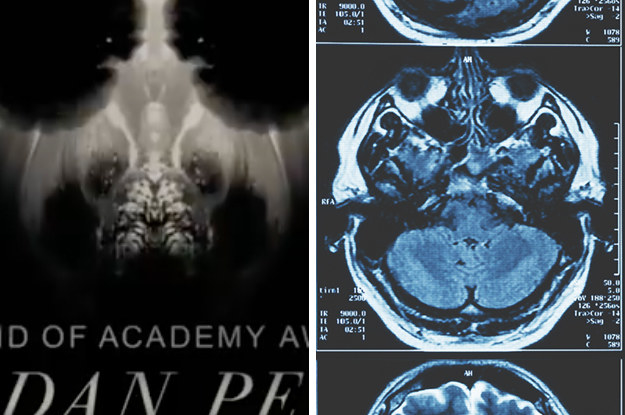 13.
There's a lot of red vs. blue imagery happening throughout the trailer.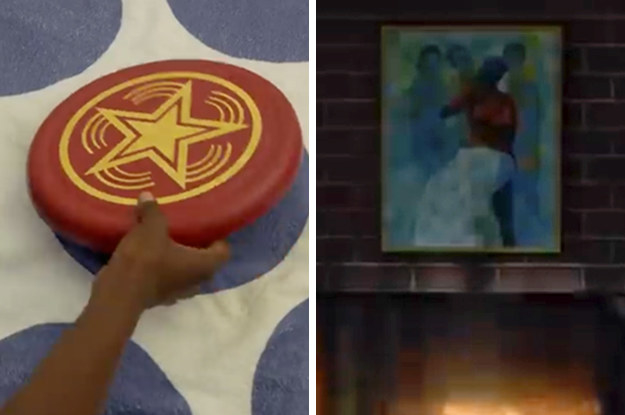 14.
I've mentioned this in the past about the poster, but the tops of these scissors look like two heads — again, visually playing on the evil twin idea.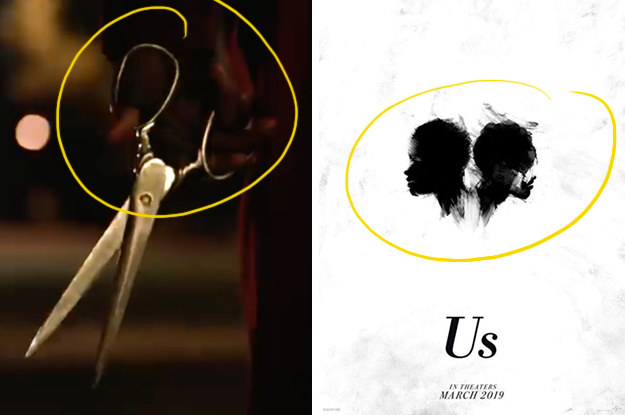 15.
The name of this boat is "B-Yacht'ch" which is just funny.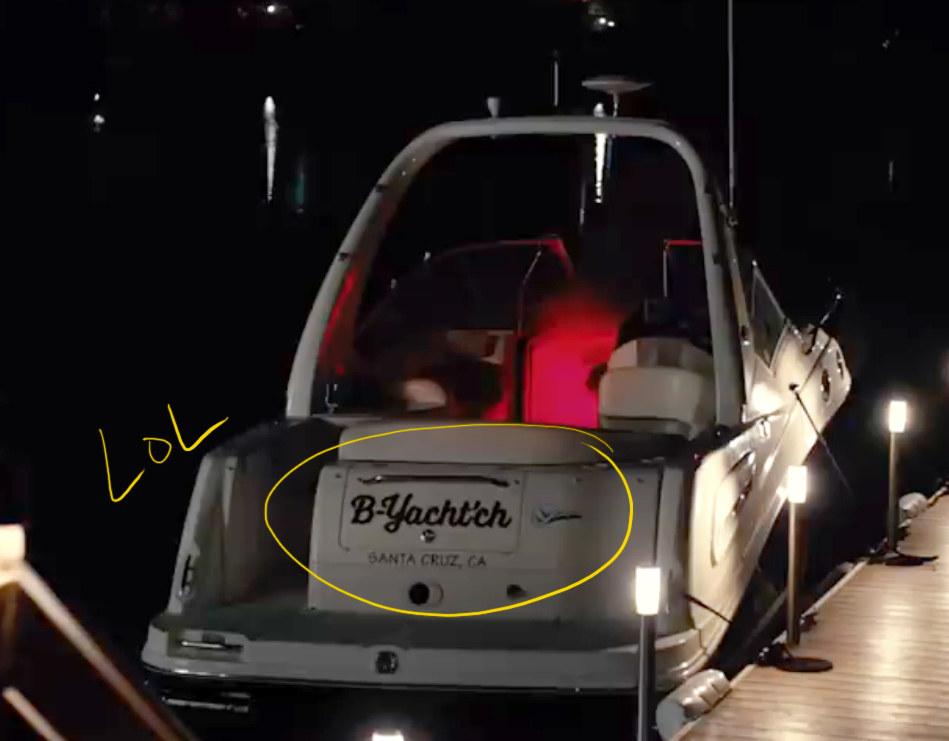 16.
And finally, Peele told Rolling Stone that an episode of the Twilight Zone (which, btw, he's executive producing and hosting a reboot of) called "Mirror Image" was the initial inspiration for Us — and, I know this isn't in the trailer, but it's still a big clue as to what the heck is going on.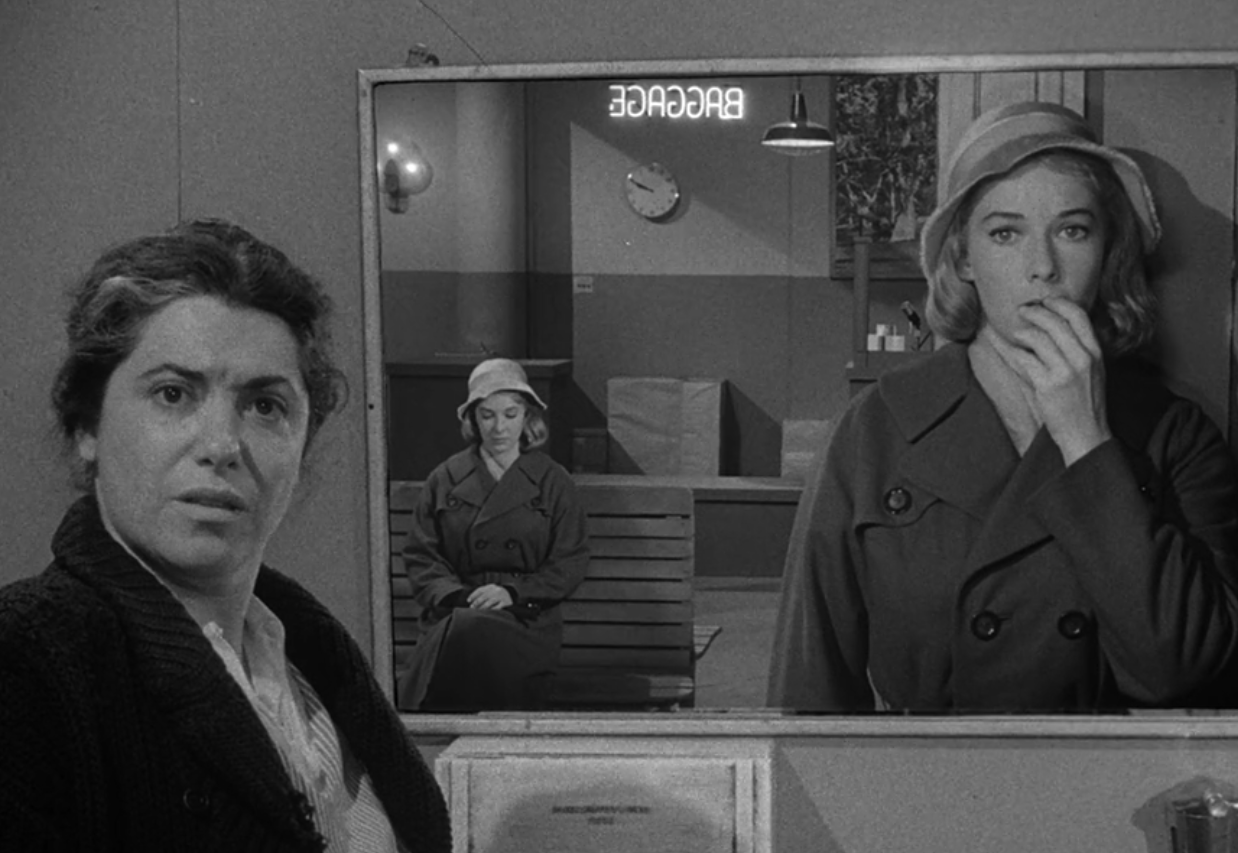 What else did you notice in the trailer that I totally missed?! Tell me in the comments below!