But the *true* highlight of the entire night for me was a one-minute interaction between my adoptive parents Taylor Swift and Harry Styles.
Harry and Taylor, Haylor if you will, were recorded conversing across a table during the show and even exchanged some smiles and laughs. And, honestly, that's all we can ask for after the breakup that led to "Style" and "Two Ghosts."
While we have absolutely no idea what was actually said between the exes, there have been some pretty realistic guesses released. Like this one:
Before the Grammys, I was stressed about work and life and this whole global pandemic thing we're living through.
But now, I have a 60-second video I can watch on repeat whenever I get down about the state of the world.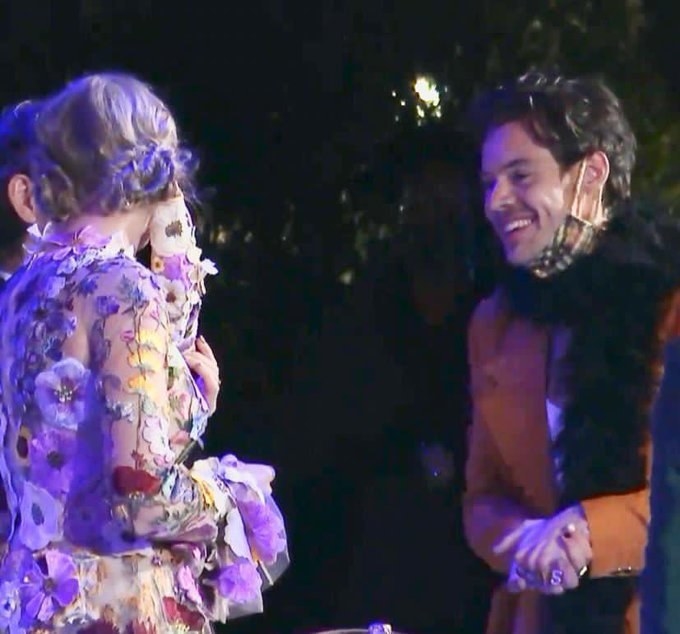 (Not to mention each of their performances.)
So, in conclusion: