Why Everyone Between The Ages Of 25-35 Will Agree That 1998 Was The Most Iconic Year In Music
A year that defined #LegendsOnly.
by
,
...but then we changed our minds, because this is BuzzFeed and we do that all the time.
Then, we said it was time to recognize that 1997 was the most underrated year in music...
...and yeah, no. We fucked that up. That wasn't true either.
But this time, THIS TIME, we got it right. Brace yourself because you are about to read about how 1998 was the most iconic year in music history!
First and foremost, let's talk about a little diddy known as the GREATEST BALLAD OF ALL TIME, from the greatest movie of all time (which also has the greatest movie soundtrack of all time). Yes, I'm talking about "My Heart Will Go On."
Not only did we have Céline, but Cher released not only her big comeback single, but one that would change music FOREVER: "Believe."
Also, 1998 was also the year Ricky Martin sang "The Cup of Life" at the Grammys, changing the way I look at leather pants and ribbed sweaters forever.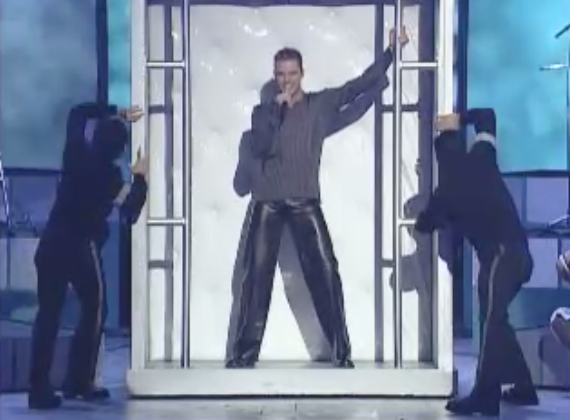 Madonna released her best and most artsy-fartsy album to date, Ray of Light.
*NSYNC released their debut album, *NSYNC, in the States. And it would begin one of the BIGGEST arguments of our time — who is better: Backstreet Boys or *NSYNC?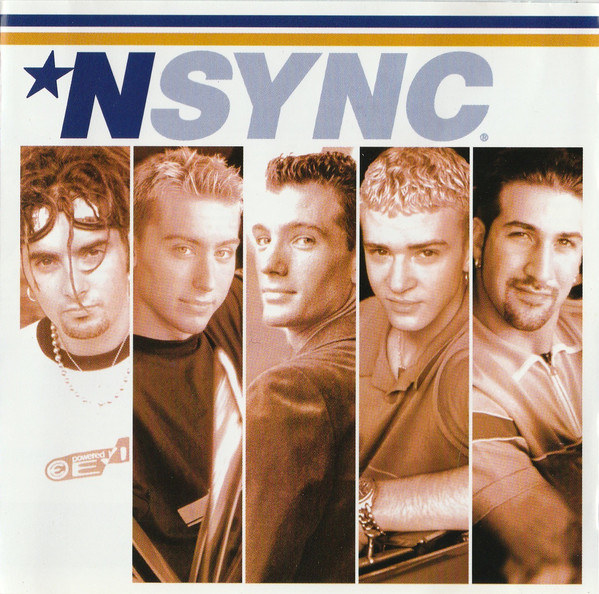 It also meant "Tearin' Up My Heart" came out that year, too. Gratuitous, awkwardly posed armpit shots would never be the same.
Destiny's Child also released their self-titled debut album (with this lineup that probably has you asking, "Who are the two girls in the middle?").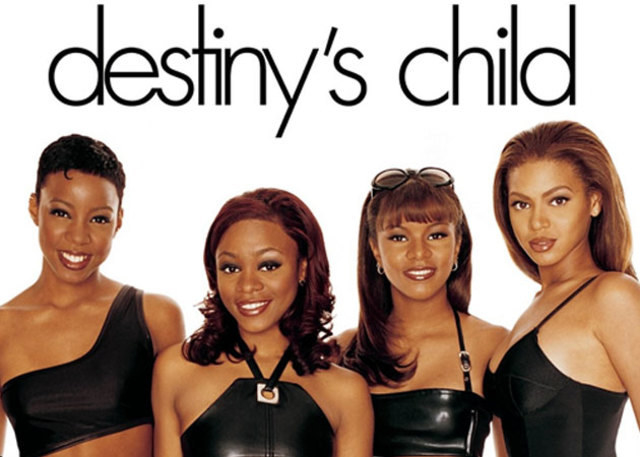 1998 was also the year TRL premiered (and it was a game changer).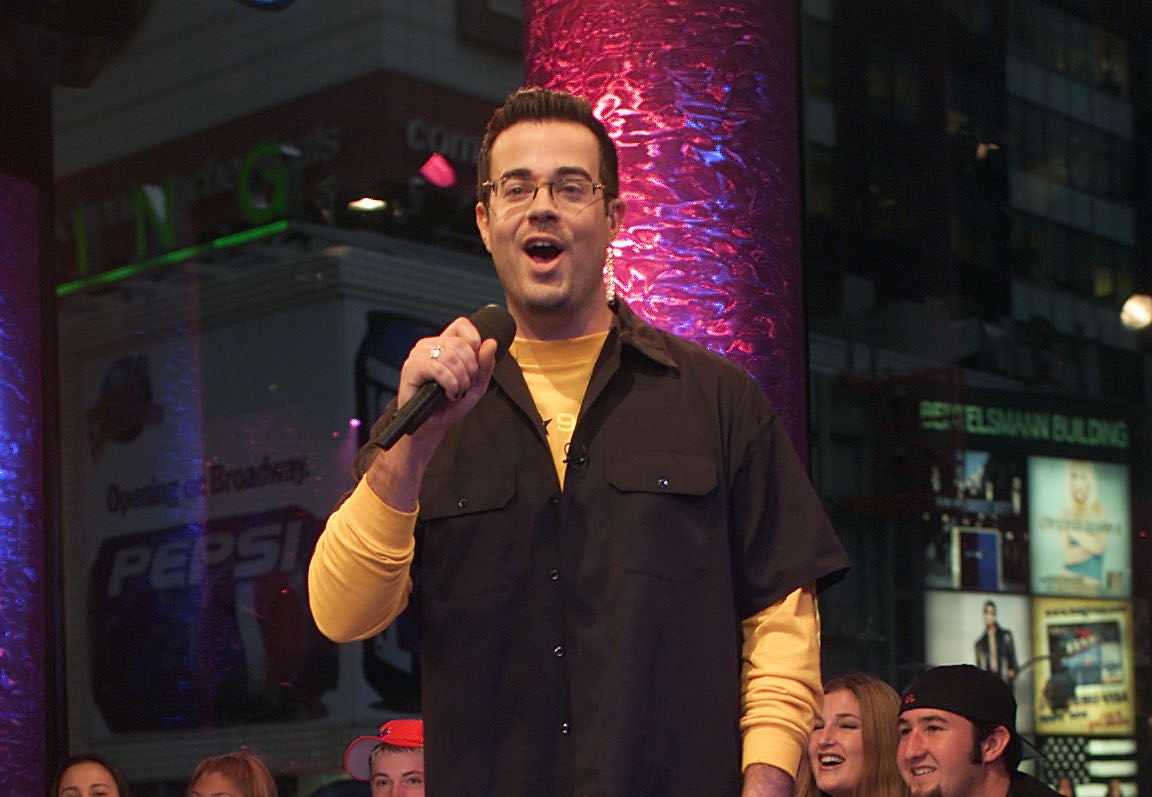 The Goo Goo Dolls released one of the greatest sing-a-longs ever: "Iris" came out that year.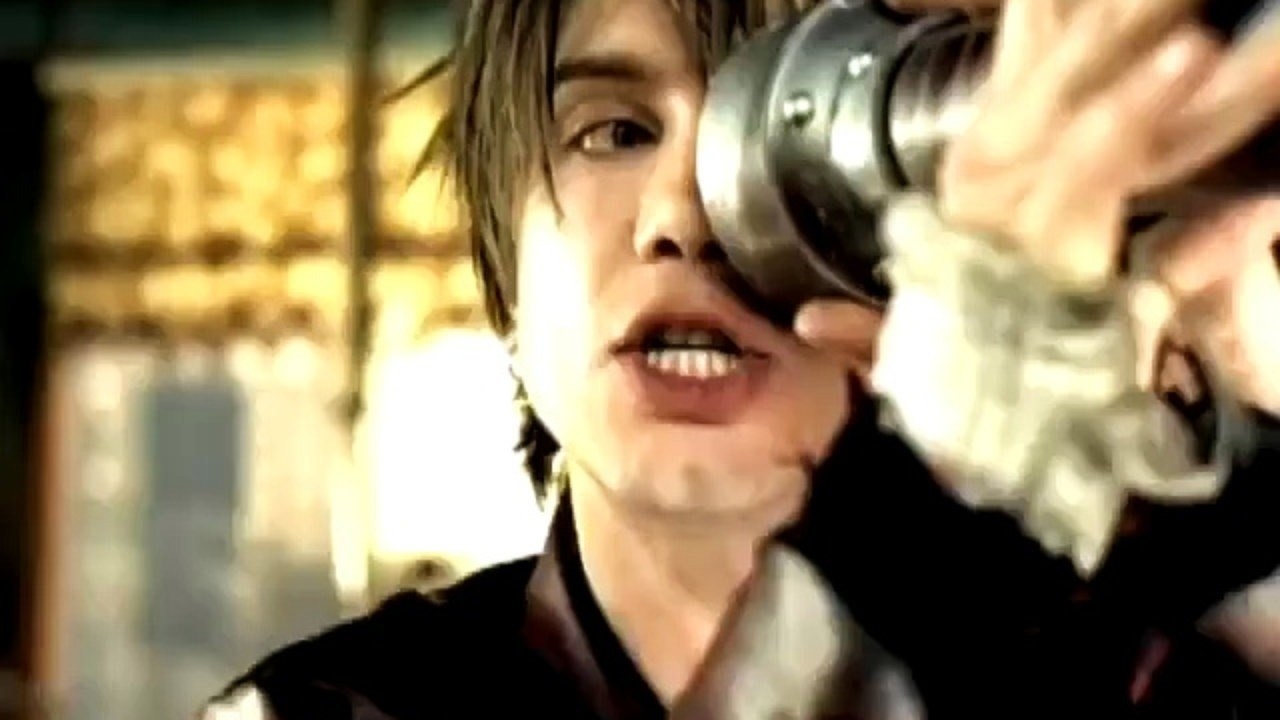 Mariah continued having another stellar, iconic, and amazing year, scoring her 13th No. 1 hit, "My All"...
...and dueting with fellow legendary vocalist, Whitney Houston, on the song "When You Believe."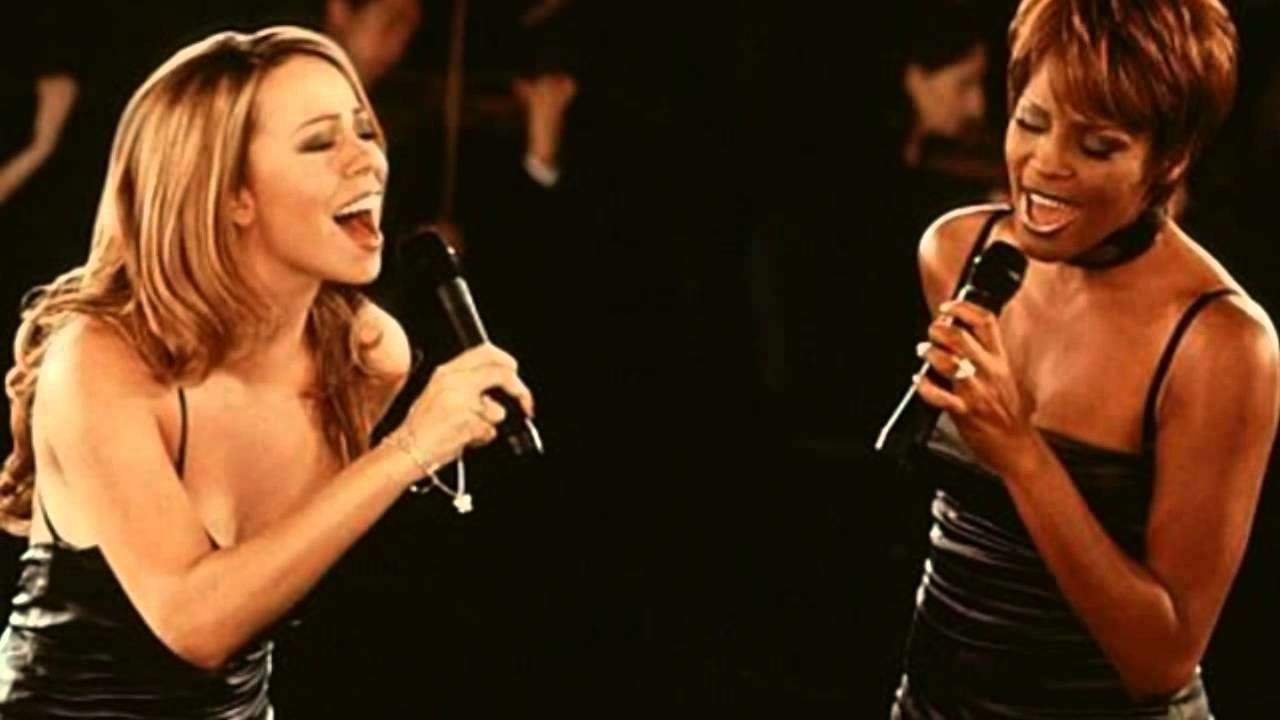 Aerosmith made you "staaay awake just to heaaaar youuu breaaathing."
The Beastie Boys released their fantastic album, Hello Nasty.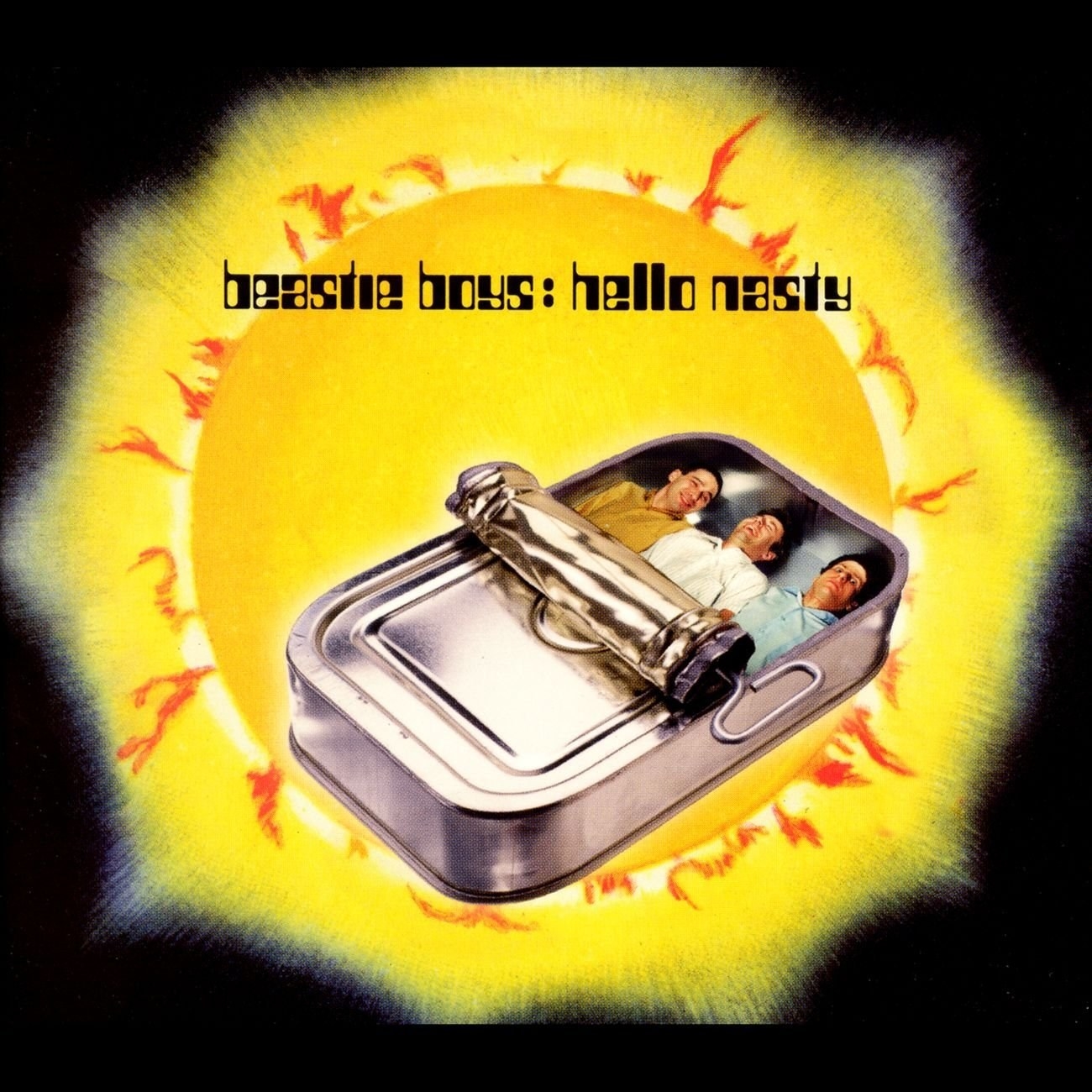 These songs were dominating alt-rock radio...
"Badfish" by Sublime
"Sex and Candy" by Marcy Playground
"Fly Away" by Lenny Kravitz
"Celebrity Skin" by Hole
"I Think I'm Paranoid" by Garbage
"Pretty Fly (For a White Guy)" by The Offspring
"Flagpole Sitta" by Harvey Danger
"Perfect" by Smashing Pumpkins
...and, also, "One Week" by the Barenaked Ladies, which might have had the most confusing lyrics of any song that year.
We all were singing along to the New Radicals' feel good hit, "You Get What You Give."
While Jay-Z had us all singing a Broadway classic.
Usher's "My Way," Backstreet Boys' "Everybody (Backstreet's Back)," and Savage Garden's "Truly Madly Deeply" were some of the now classics that were the biggest songs of that year.

Other big CLASSIC hits that year included...
"Are You That Somebody" by Aaliyah
"Closing Time" by Semisonic
"Torn" by Natalie Imbruglia
"Nobody's Supposed to be Here" by Deborah Cox
"Changes" by 2Pac
"My Favorite Mistake" by Sheryl Crow
"Wide Open Spaces" by Dixie Chicks
"Rosa Parks" by OutKast
Before she was an Oreo salesperson, Christina Aguilera was the unknown singer singing Disney's newest pop ballad, "Reflection," from the movie Mulan.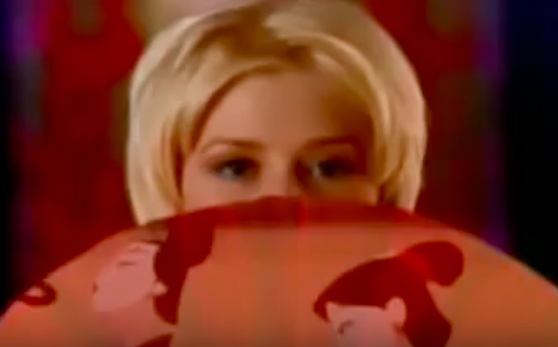 AND THAT'S NOT ALL, FOLKS!
These were more hot jams released that year:
"I Don't Wanna Wait" by Paula Cole
"Hands" by Jewel
"Gettin' Jiggy Wit It" by Will Smith
"The Rain (Supa Dupa Fly)" by Missy Elliot
"Show Me Love" by Robyn
"This Kiss" by Faith Hill
and "Nice & Slow" by Usher.
Next's ode to grinding, "Too Close," was a big hit in 1998 and remains one of the filthiest songs of all time.
K-Ci & JoJo were the official awkward middle school dance song: "All My Life" came out that year.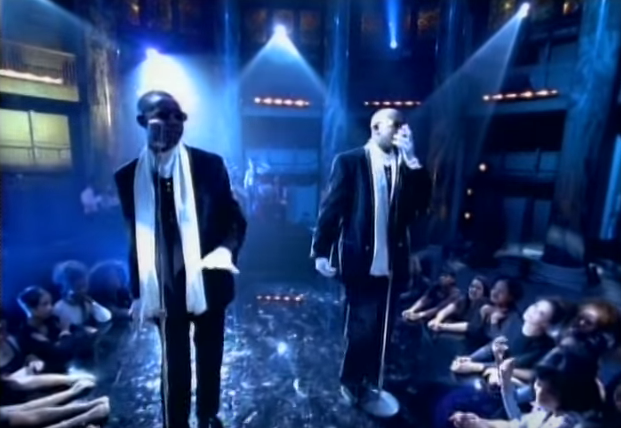 The most important duet of all time, "The Boy Is Mine," dominated that summer. And, to this day, the collab still has gays shaking and fighting over who is Brandy and who is Monica.
Irish qweens, B*Witched, were blaring on the Disney Channel.
Lauryn Hill released her seminal and flawless debut album, The Miseducation of Lauryn Hill.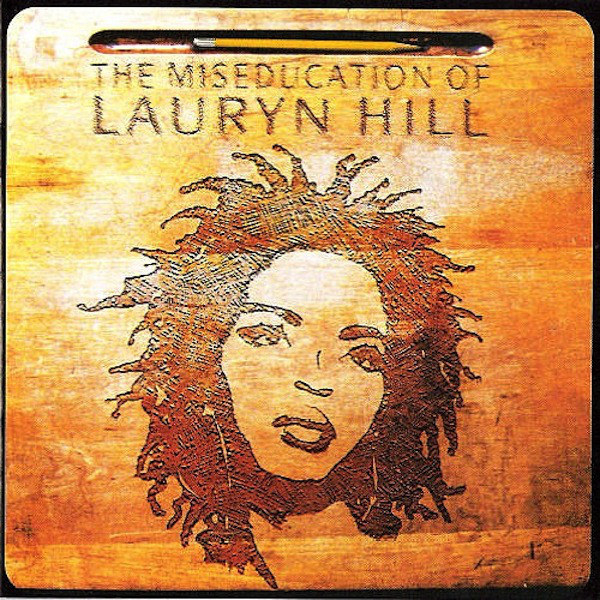 And most importantly, Britney Spears released "...Baby One More Time" and literally changed music, bringing back the return of pop stars. Music would never be the same.
The world would never be the same.