In the continued twists and turns of Cardi B and Offset's relationship, there's always bound to be another update on the horizon. The most recent involved the Grammys, a new album, and a pretty graphic video of Cardi giving birth.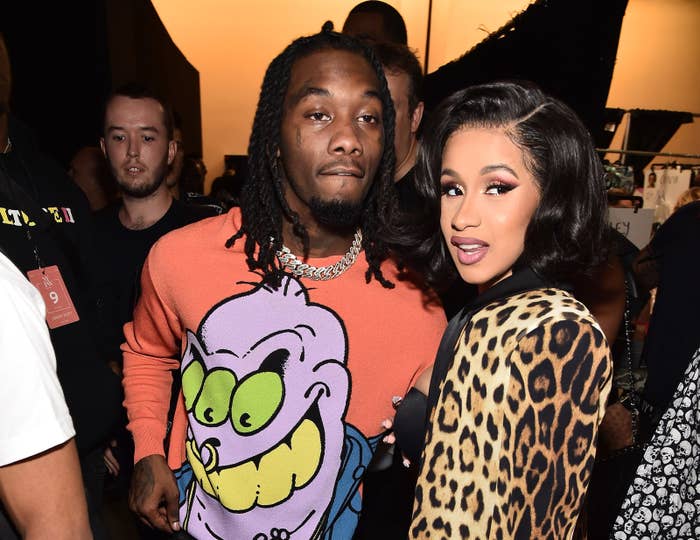 To make sure we're all on the same page, you'll probably know by now that Cardi and Offset dated for a while, got secretly married, and had a baby daughter (Kulture Kiari) together.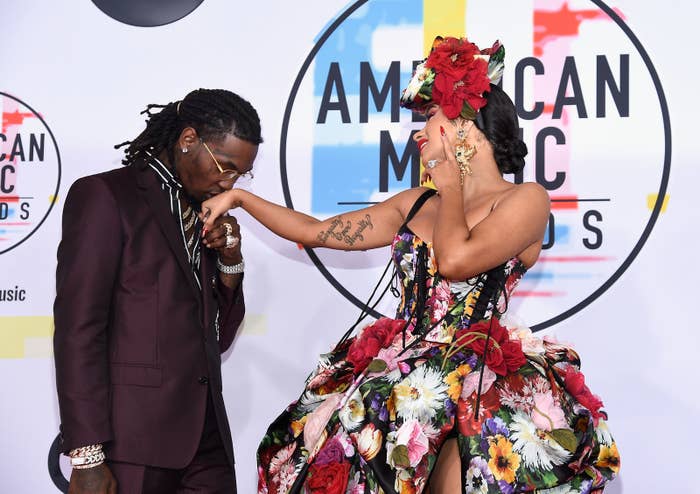 However, after constant rumours of Offset's alleged infidelities, Cardi eventually announced their separation in a live video on Instagram. She left their shared home in Atlanta and set up base once more in her hometown of NYC.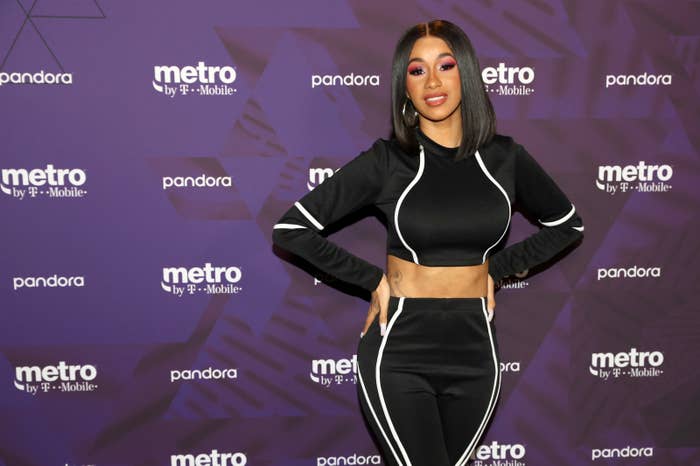 But Offset wasn't about to give up on his wife that easily. What followed were numerous attempts to get back in Cardi's good graces. This included grovelling public videos and gatecrashing one of her live performances with an impressive flower arrangement that asked her to take him back.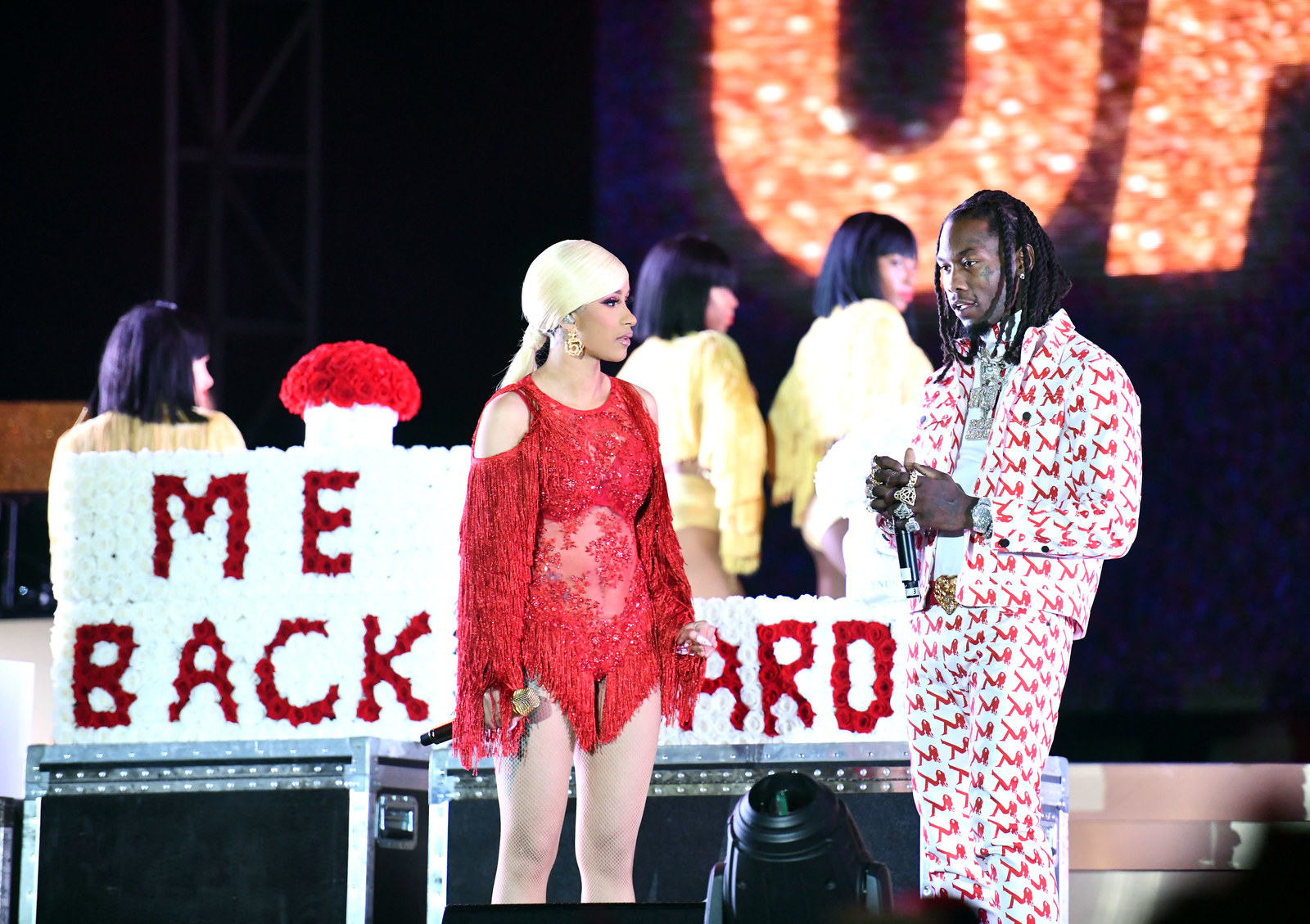 Finally, after weeks and weeks of would they-wouldn't they get back together, Cardi all but confirmed the couple were giving it another try when she was caught by waiting paparazzi on FaceTime with her baby daddy.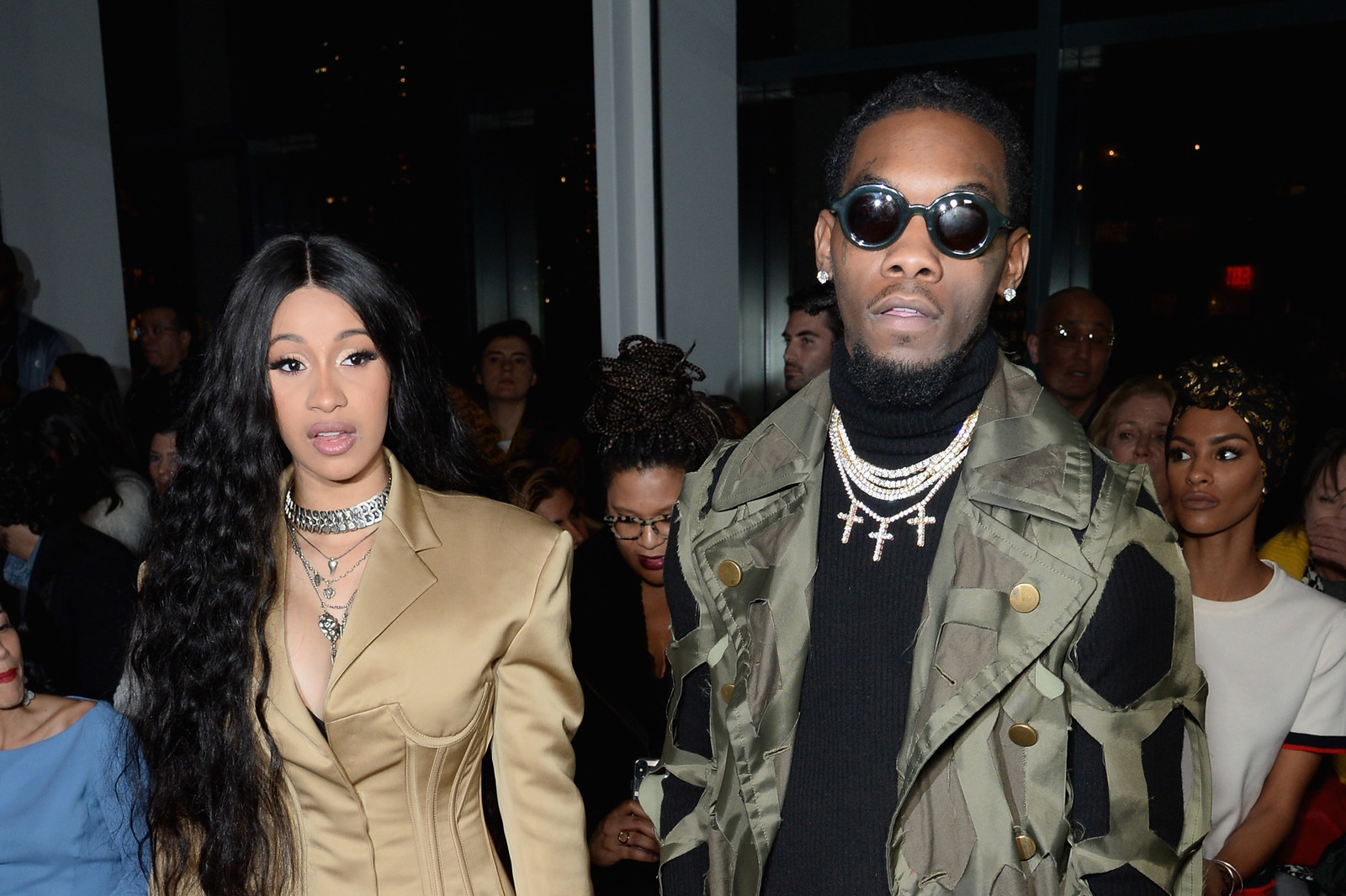 And the fact they both turned up at last night's Grammys, walking the red carpet together, is a pretty big hint that the couple are back on track.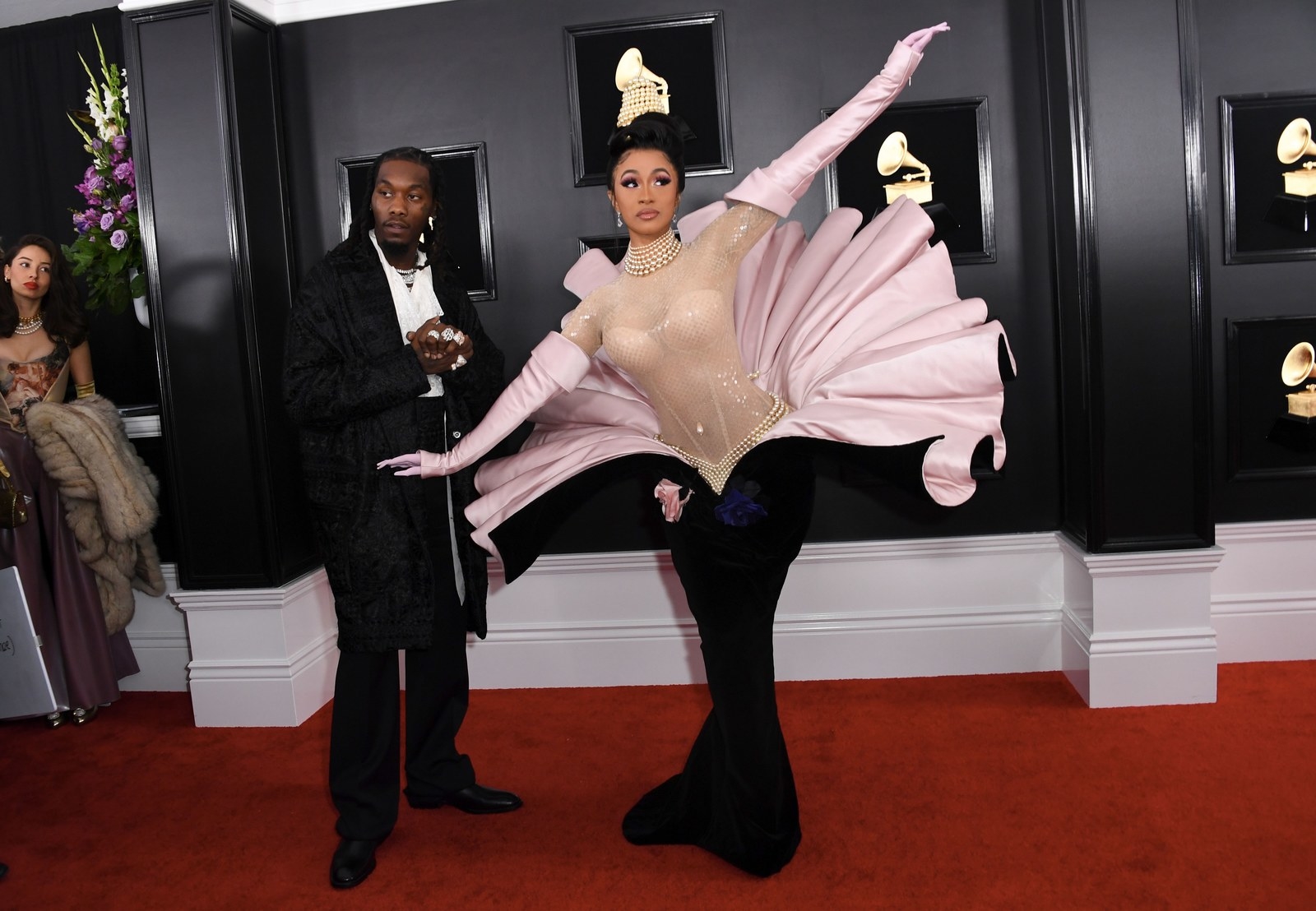 I'll just leave this here.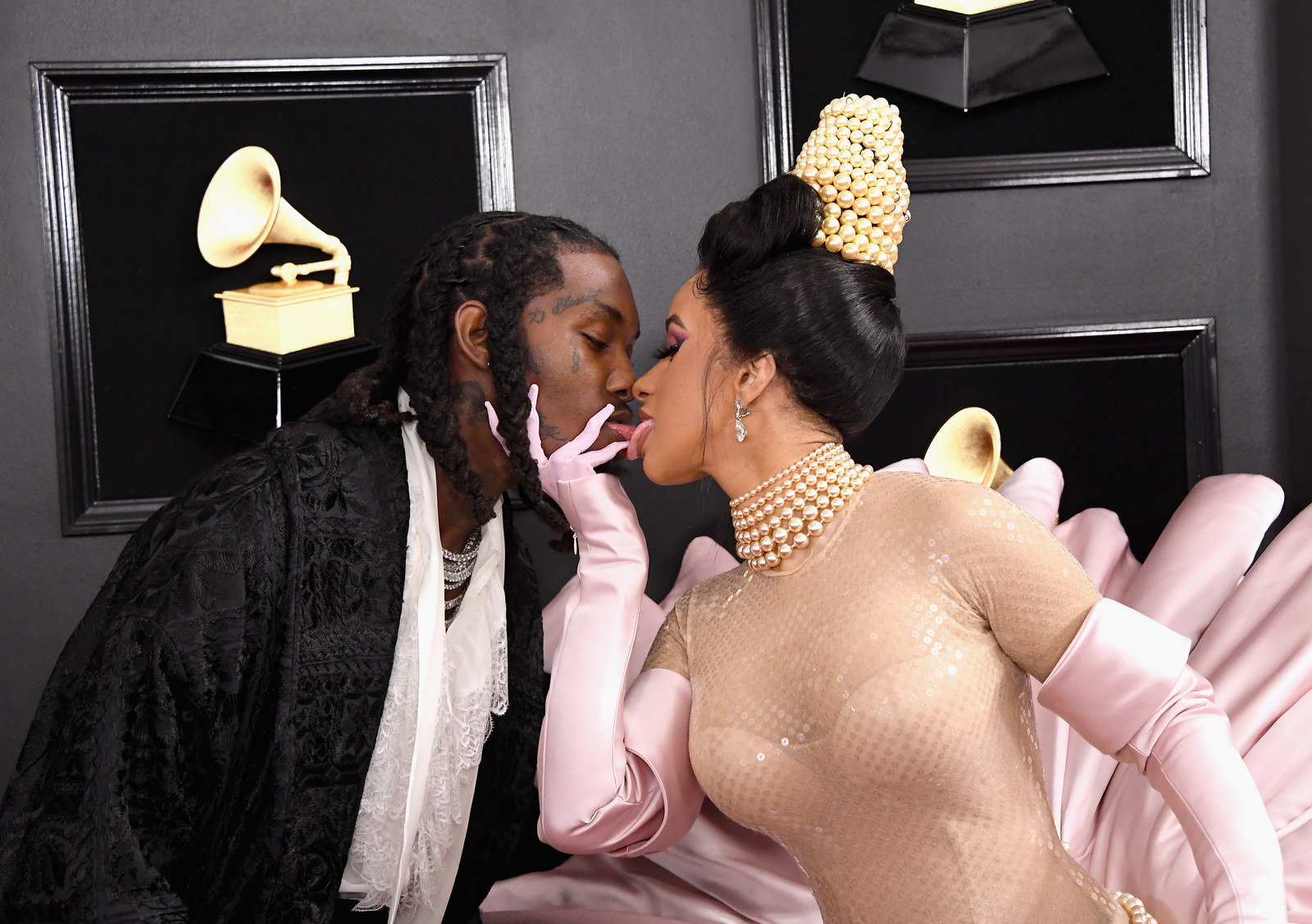 Anyway, Cardi had a pretty successful night. She performed her single "Money" on the Grammys stage and then later took home the Best Rap Album award for her debut release Invasion of Privacy, becoming the first female solo artist in history to win that category.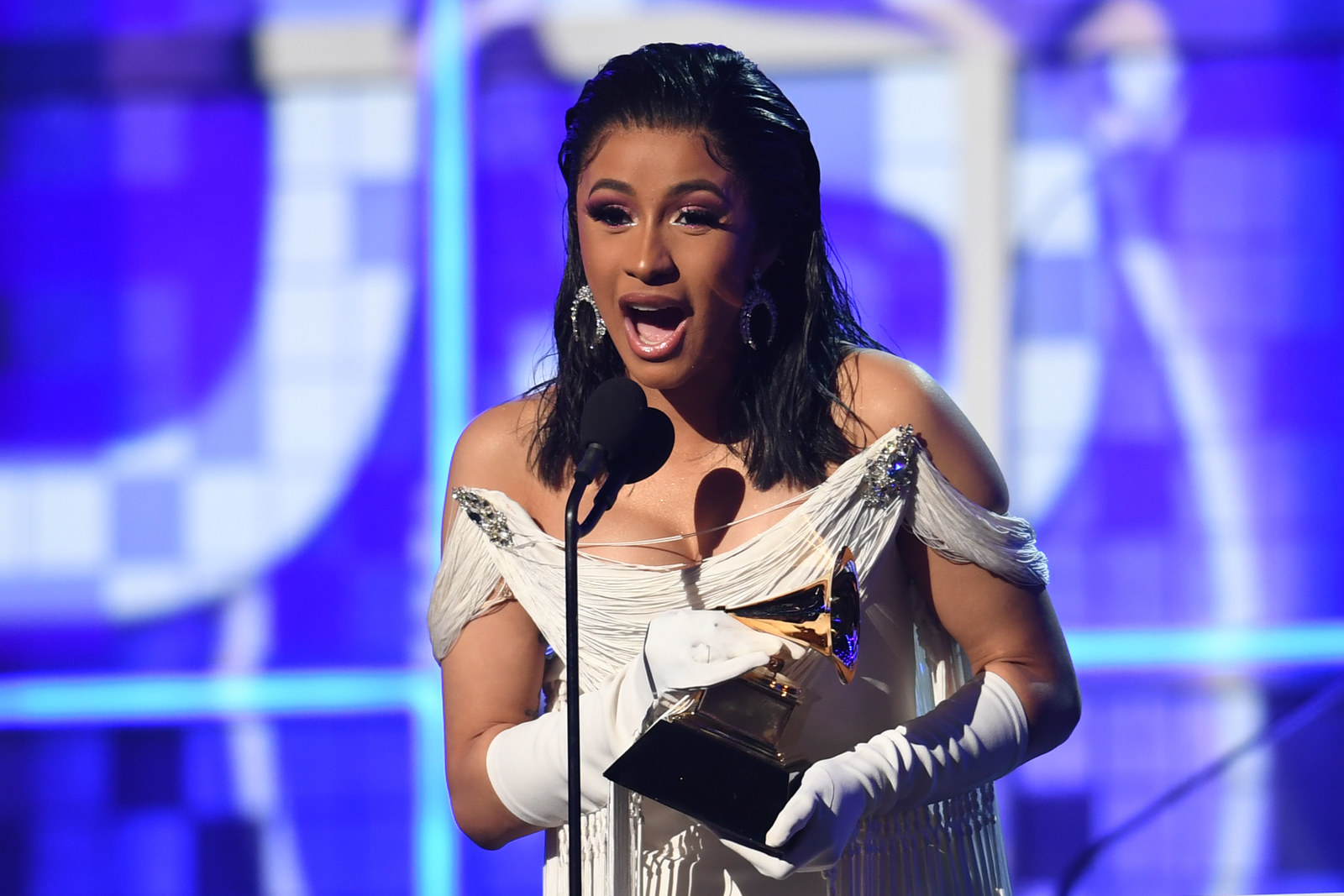 While Offset wasn't nominated or performing, he didn't miss the chance to promote his upcoming album, which will be released alongside his Migos bandmates later this month.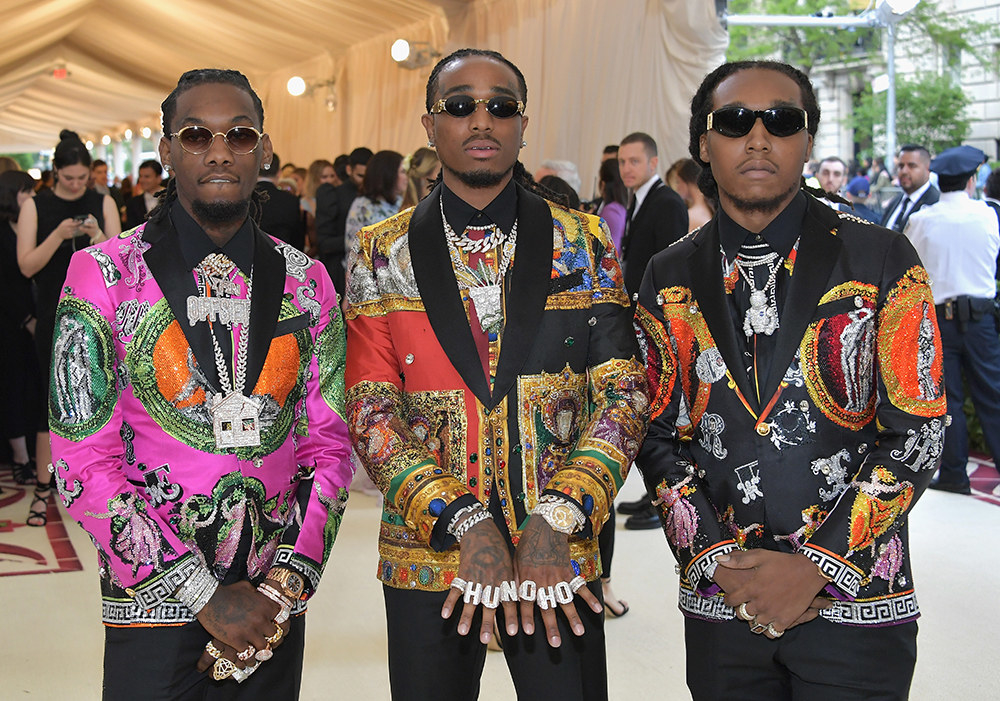 Uploading a video to Instagram, the trio revealed that the album would be accompanied by a documentary, which they teased in a short trailer.
But one of the standout parts of the trailer comes at the very end, showing Offset in the delivery room back in July while Cardi gives birth.
The video didn't try to sugarcoat or edit the experience. Instead, it showed Cardi in obvious pain as surrounding doctors tell her the baby is almost there.
The trailer then ends zooming in on Offset's shocked face before revealing the album's release date, February 22nd.
When the clip dropped, Twitter had some thoughts, most of which were just: "This is kinda weird, right?"
Fans also accused Offset of not letting Cardi have her moment, instead using it for his own gain.
But if Cardi was bothered by her husband, she didn't show it. In fact, she briefly thanked him on stage during her acceptance speech and could be heard saying something that sounded very explicit backstage.
I guess all is well in the Cardi/Offset household then!