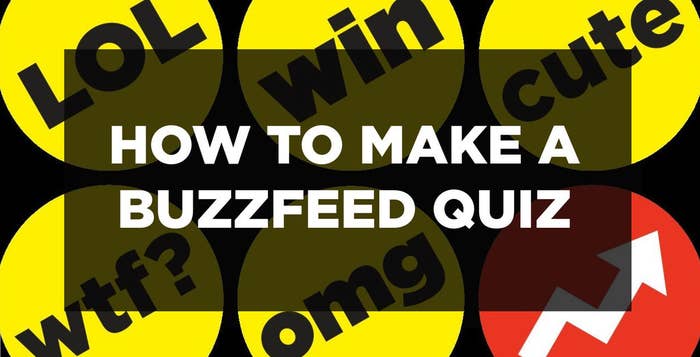 🚨 Before we begin, take a look at our Rules! 🚨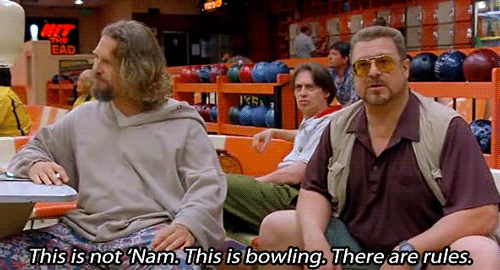 OK! Let's begin.

First thing to know is that there are four types of quizzes — Trivia, Personality, Poll, and Checklist.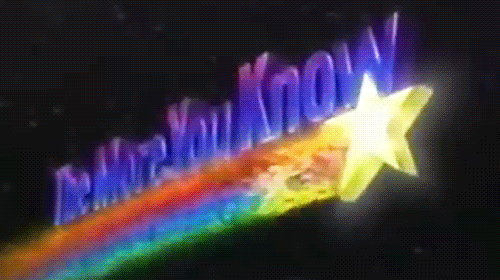 Now that we've got that covered, here's how you actually create them! Once you've signed up for an account, you can make a new post by going to www.buzzfeed.com/post.
Open the Superposter (your draft) and select the "Quiz" tab at the bottom right of your fresh and fancy subbuzz.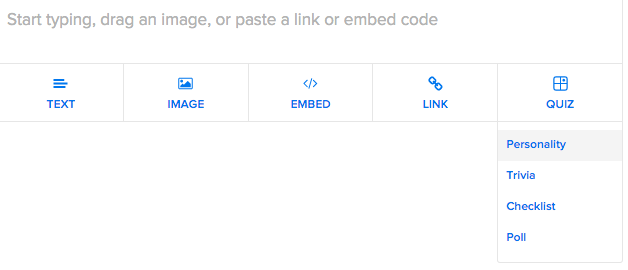 If you select the Trivia quiz, you can choose whether you want your questions as an image with text or just the text. Our new quiz-maker makes adding text to your quiz banners much, MUCH easier!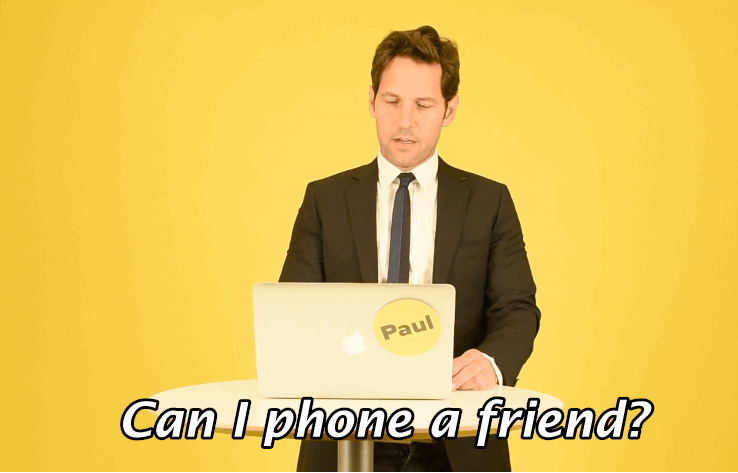 It will look like this! You'll have options to customize the color of your text and background, text style, font, and font size, as well as an "auto size" option!
Next you will input your answers! Make sure you choose the answer format you want on the right-hand side. The default option will make overlay text appear automatically. If you'd like to upload images and not have the text appear on top of the images, simply uncheck the "overlay text" box!
For example, the 2-UP option looks like this — and you can also drag and drop images from your desktop!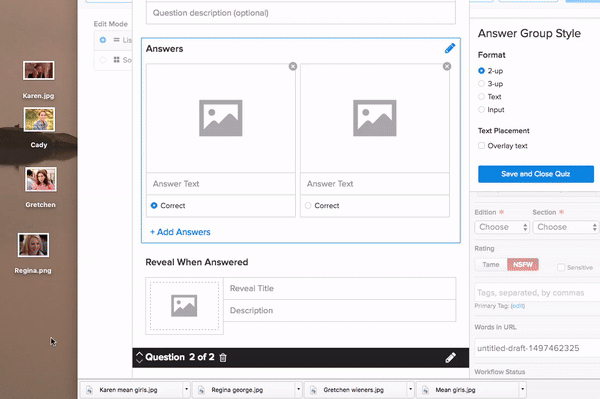 Just make sure to add the image credits and captions! You can also drag and reorder if you need to.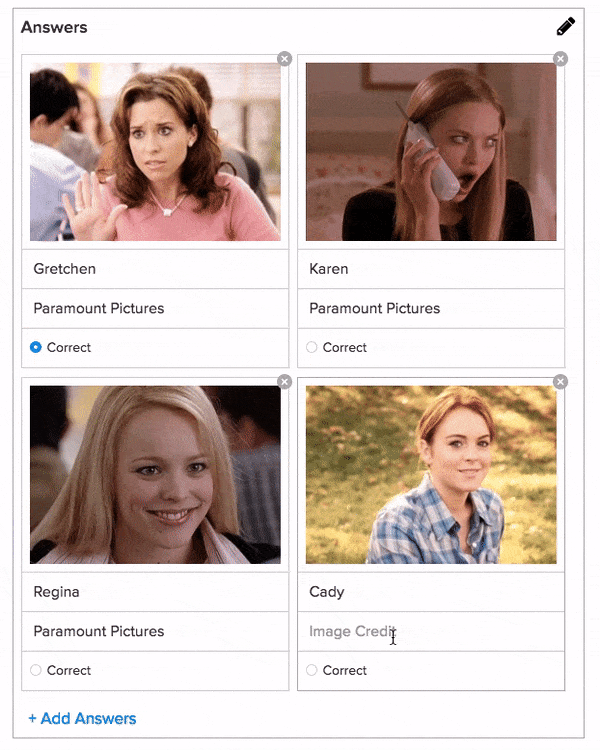 The TEXT option looks like this. You can keep clicking "Add Answer" to expand your pool. Make sure to pick your "Correct" answer!

The INPUT option looks like this, where you can have users write the answer instead of a multiple choice option.
The 3-UP format looks like this, and works better with 3/6/9 answer options.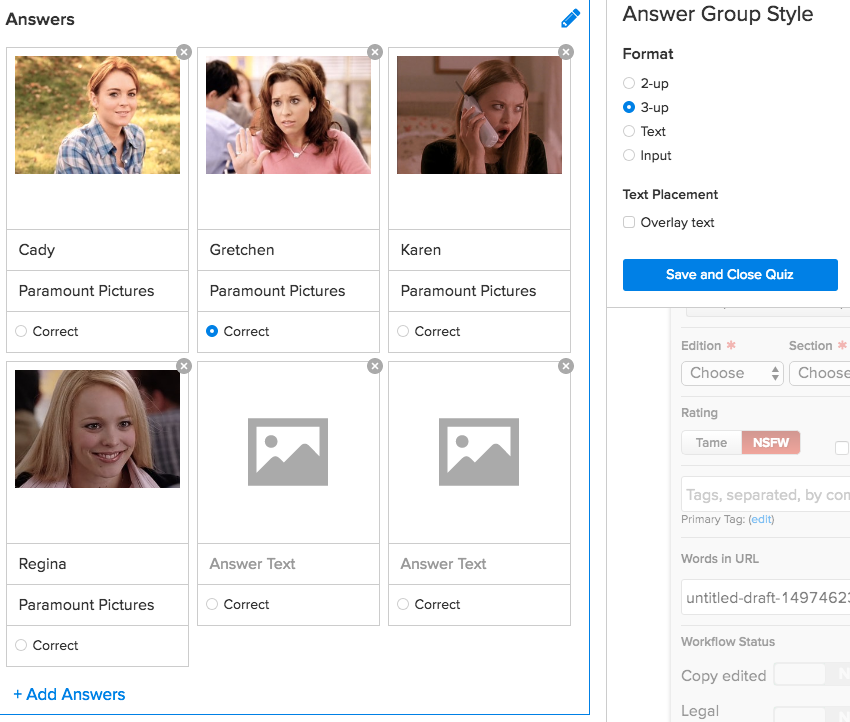 And finally, you can add an Answer Reveal! You don't have to, but if you want to include it, you can add a picture, title, and description.

For the results, you will have tiers of result options, as shown below. The percentages will automatically calculate based on how many results you add, and these can be adjusted later. Please note that you can add result "titles" to trivia quizzes, but you do not have to!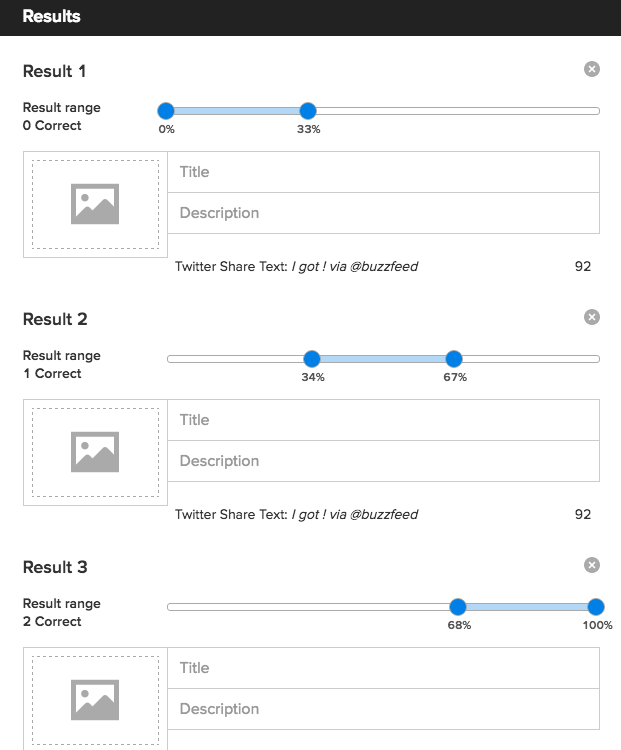 Next is the Personality quiz!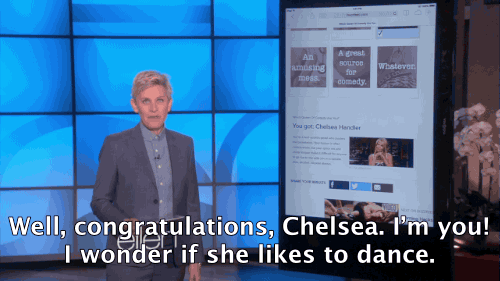 The first thing you need to do is come up with your results.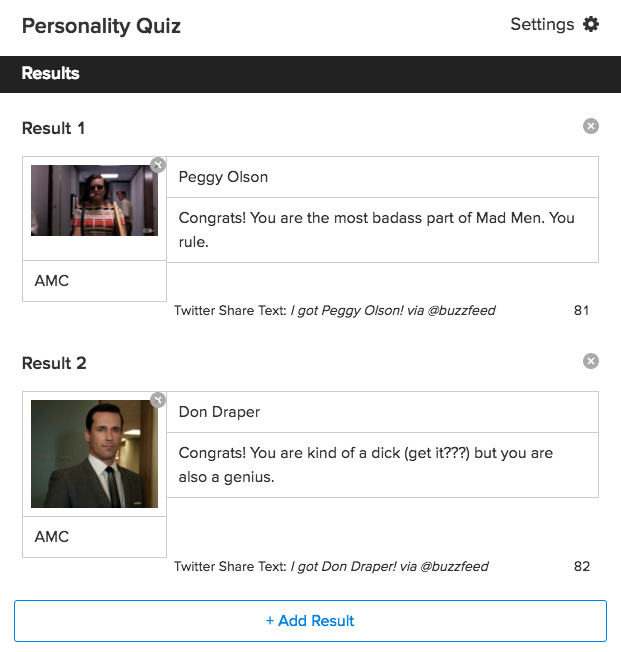 Next is adding your questions. This will look very similar to setting up your trivia quiz!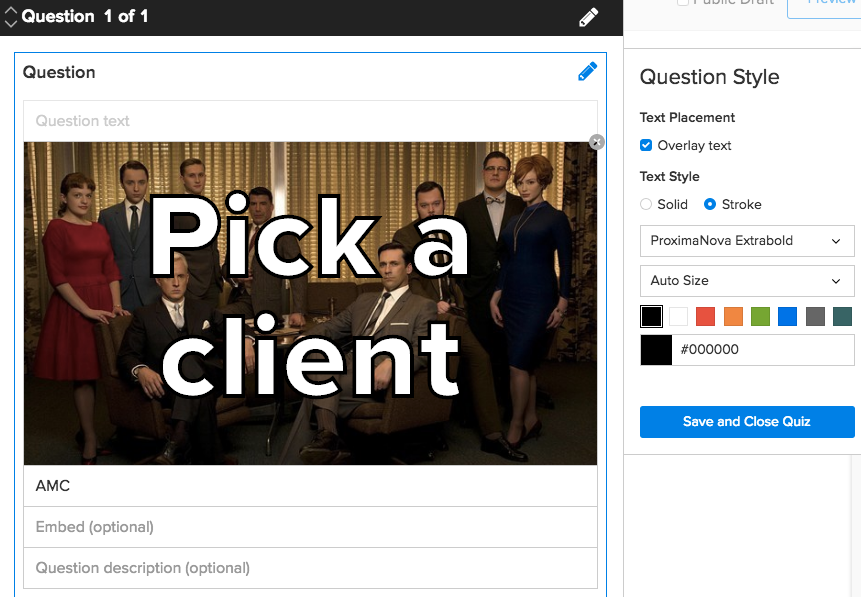 After that, you'll do your answers. Select between 3-UP, 2-UP, and TEXT, and make sure to assign the correct answer with the selection (like Don Draper to Lucky Strike).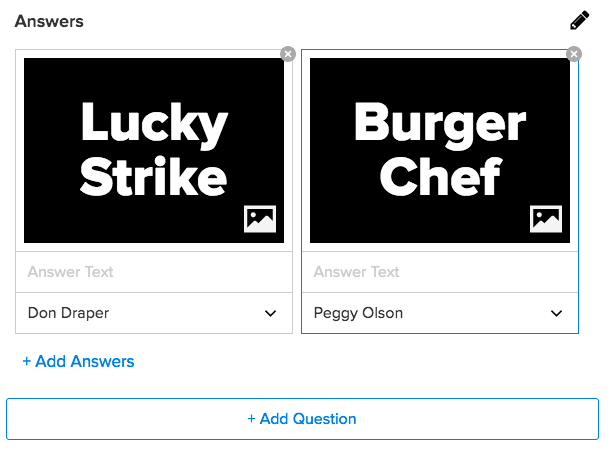 Now for the Poll, which is super fun as its own quiz or a cool option to include at the end of a regular post.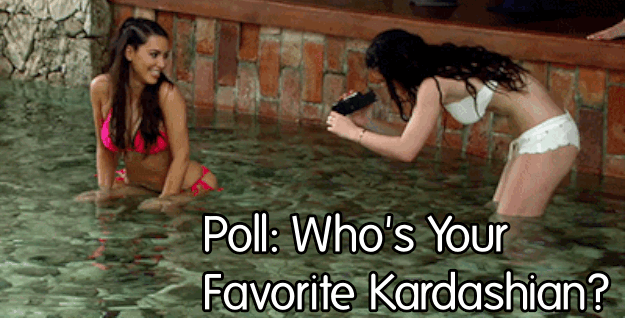 All you have to do is create the question (note Trivia and Personality for more details).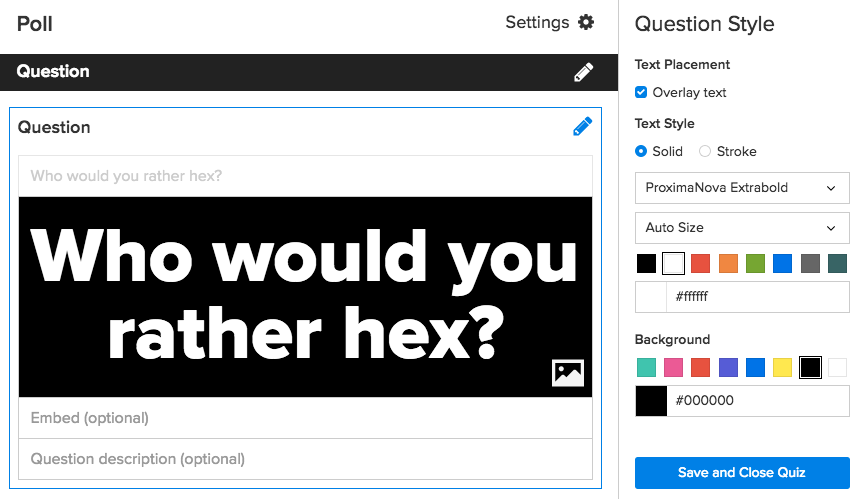 And then include your answer options in either 3-UP, 2-UP, or TEXT.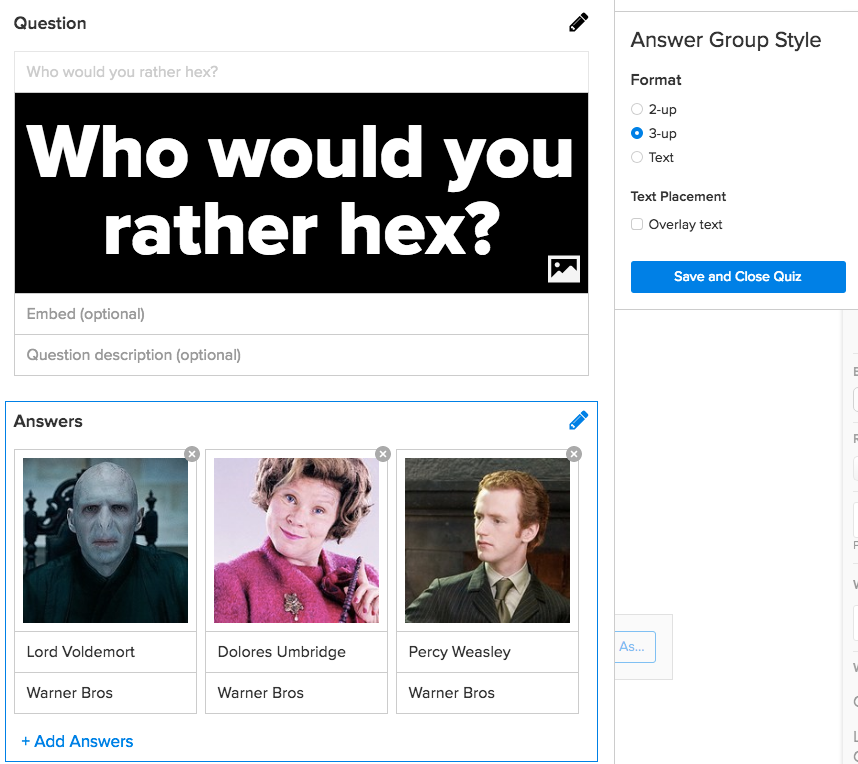 And voilà! You have a very simple Poll.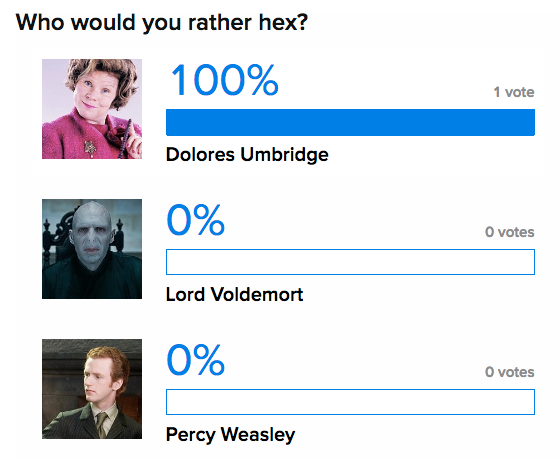 Finally we have the Checklist, which is a pretty similar setup to the other types of quizzes.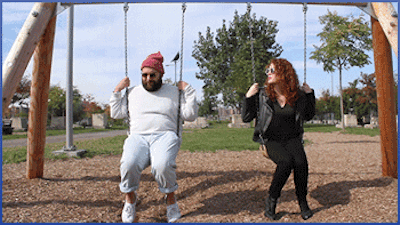 The results format will look very similar to trivia quizzes!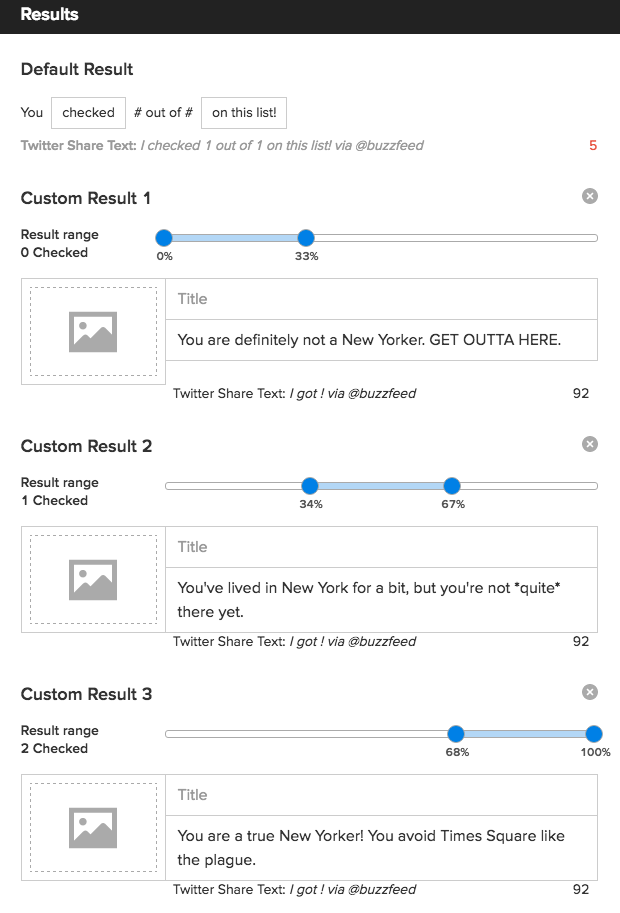 And that's it! We have given you the knowledge, now it is your turn to be the best quiz-maker you can be. We can't wait to see what you come up with!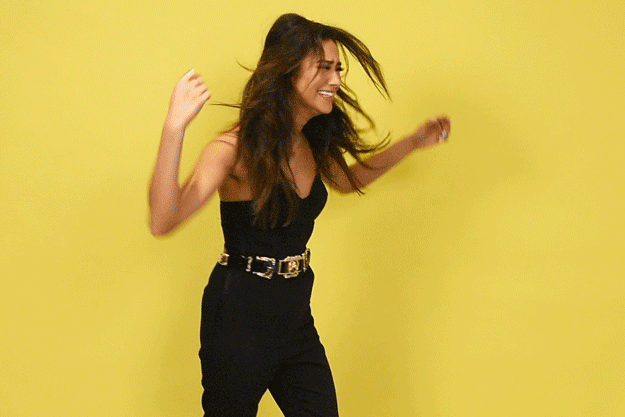 If you have questions, email the Community team (communityhelp@buzzfeed.com). You can also find the Community Team on Twitter!
Also, if you notice a bug, please try saving your work and reloading the page first. A lot of times that will solve the issue! If that doesn't work, you can contact us for support.