Last night, John Mulaney hosted the ~spooky~ Halloween episode of SNL, making it his fourth time to take the stage.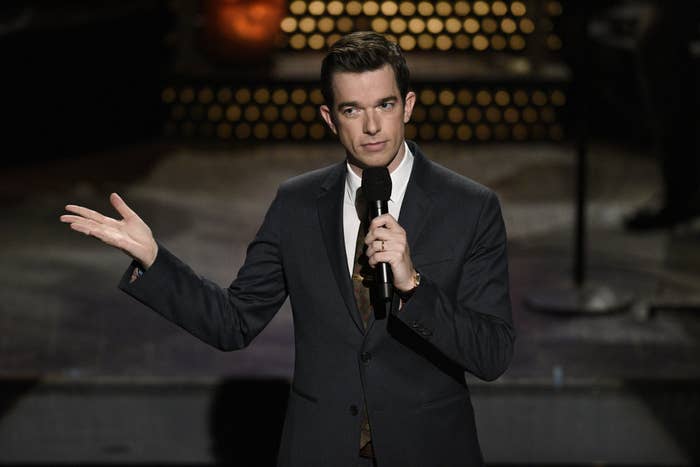 Well, do you know what that means? That's right, ANOTHER INSTALLMENT OF HIS SIGNATURE MUSICAL SKETCHES, BABY!
This time around, John and the crew set the scene in a Times Square souvenir shop, where Pete Davidson's character was determined to buy a pair of "I ❤️NY" underwear to support them during the pandemic.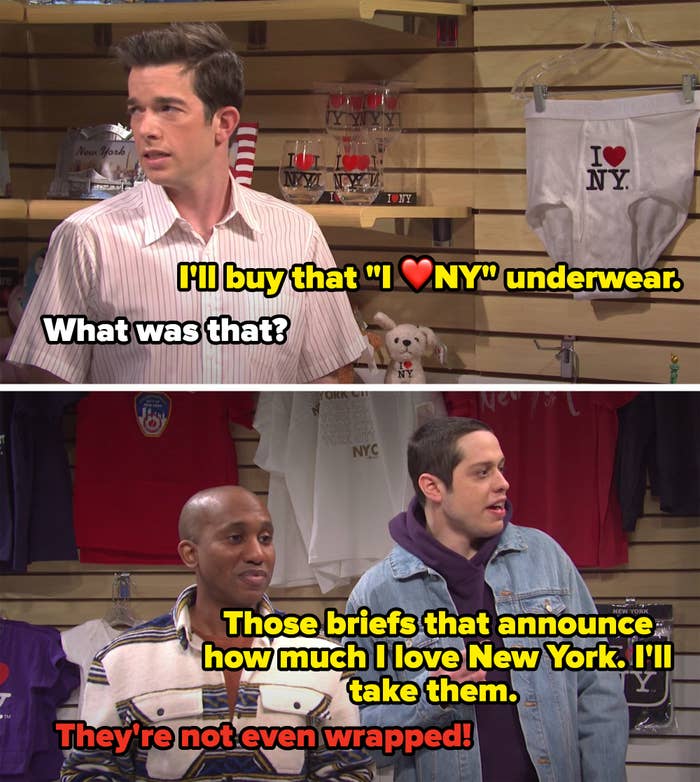 As if that atrocity wasn't enough, Pete wanted to TRY THEM ON, because he "[loves] New York and [wanted his] modest bulge to show that."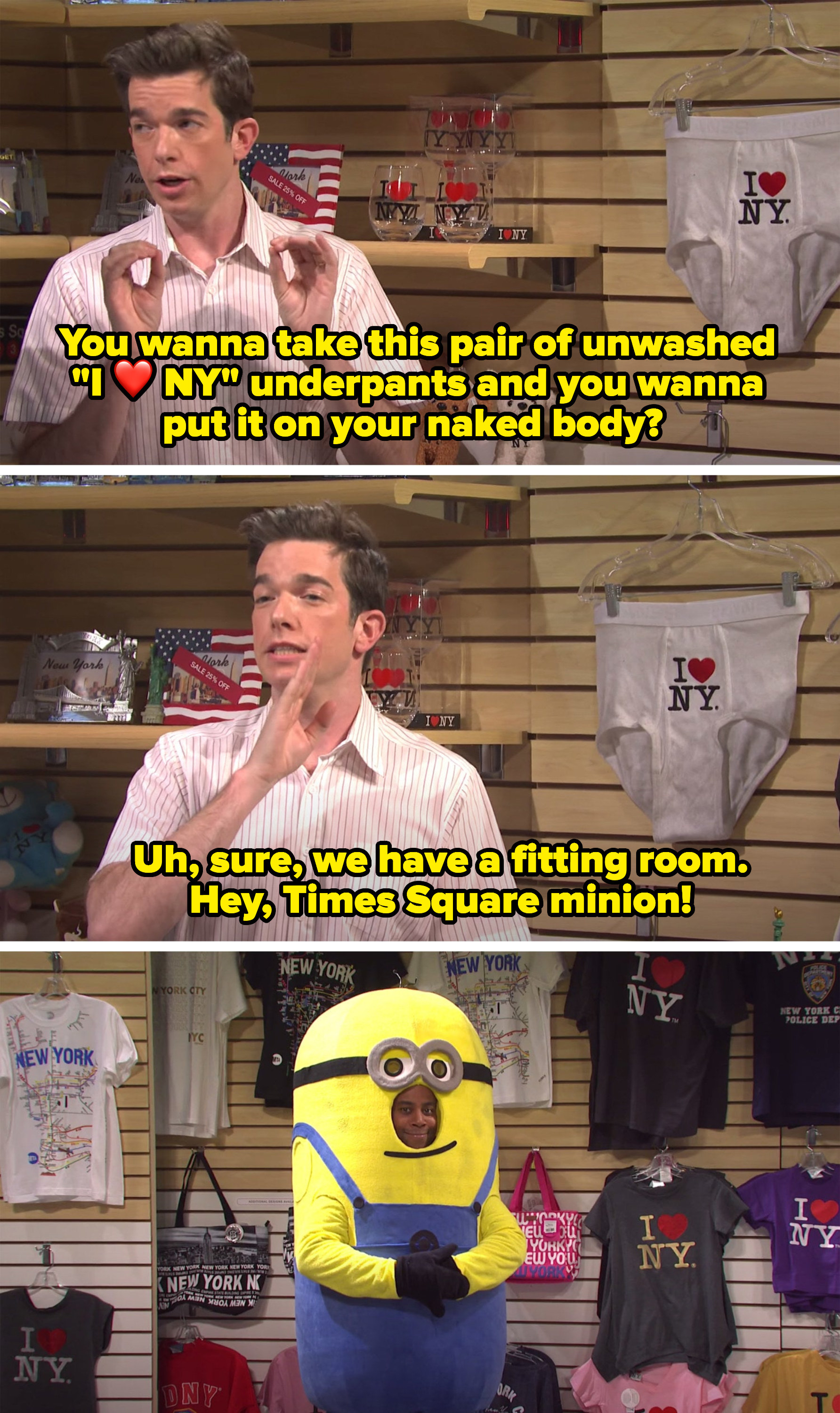 The Minion (Kenan Thompson) brought them back to the changing room and introduced them to the rest of Times Square's costumed inhabitants, naturally to the tune of "Luck Be A Lady" from Guys and Dolls.
They shifted the focus back onto the crusty pair of souvenir shop underwear in their version of "One" from A Chorus Line.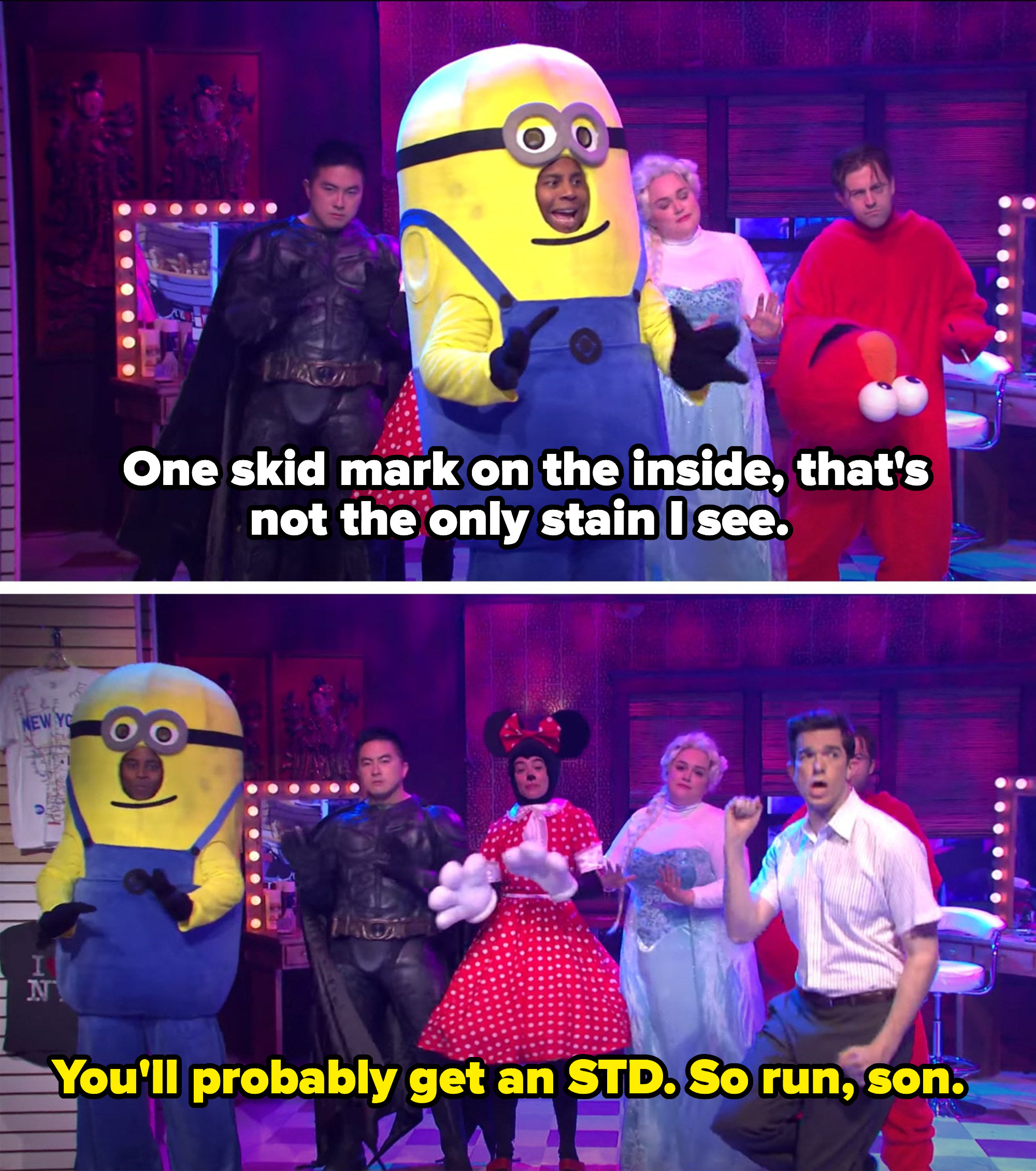 Bubba Gump's mascot made an appearance in a parody of "Send in the Clowns" from A Little Night Music, waiting for them to ~send in the crowds~ of tourists again.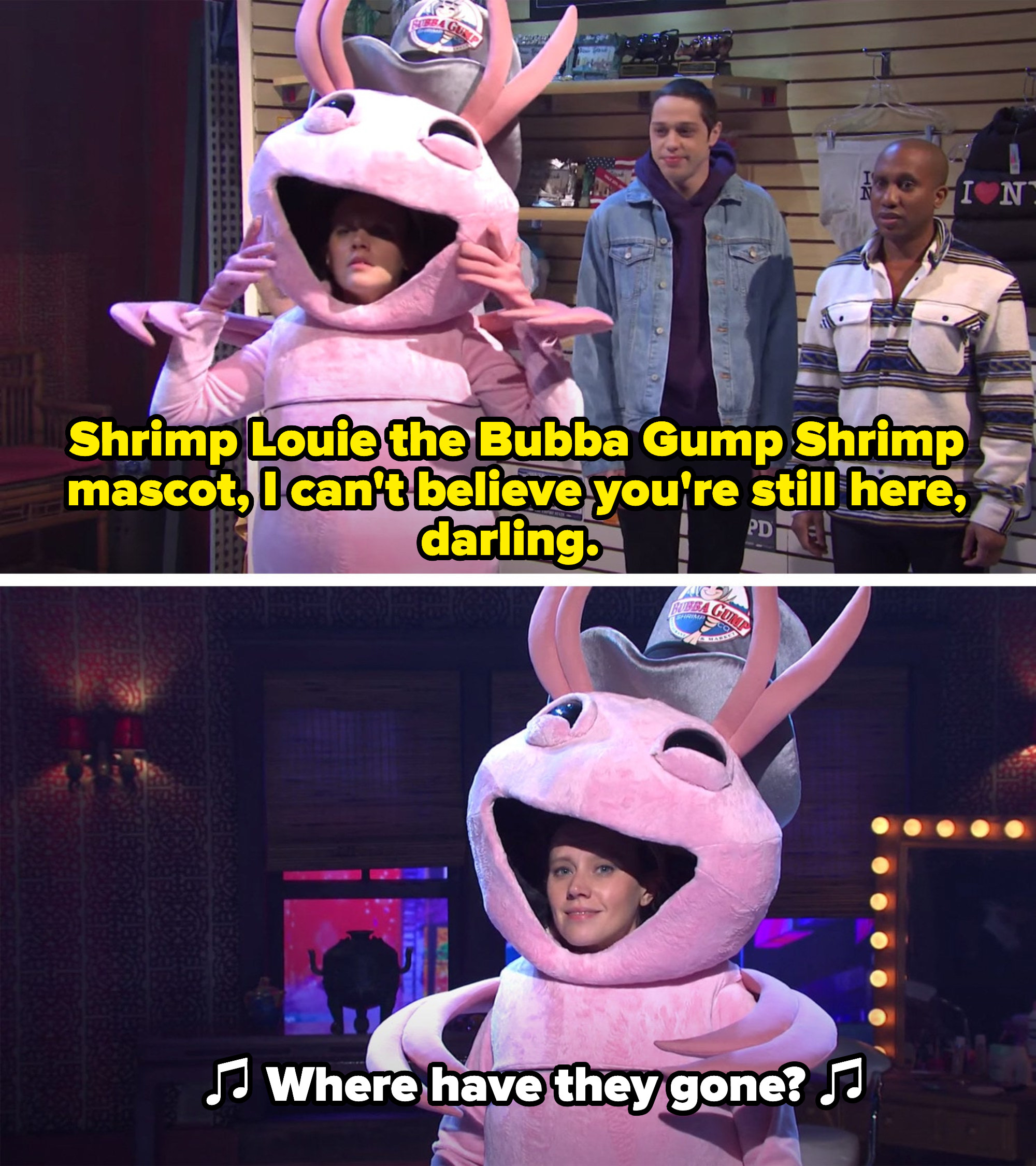 They paid homage to Fiddler on the Roof with Time Square's very own colorful character, Diddler on the Roof.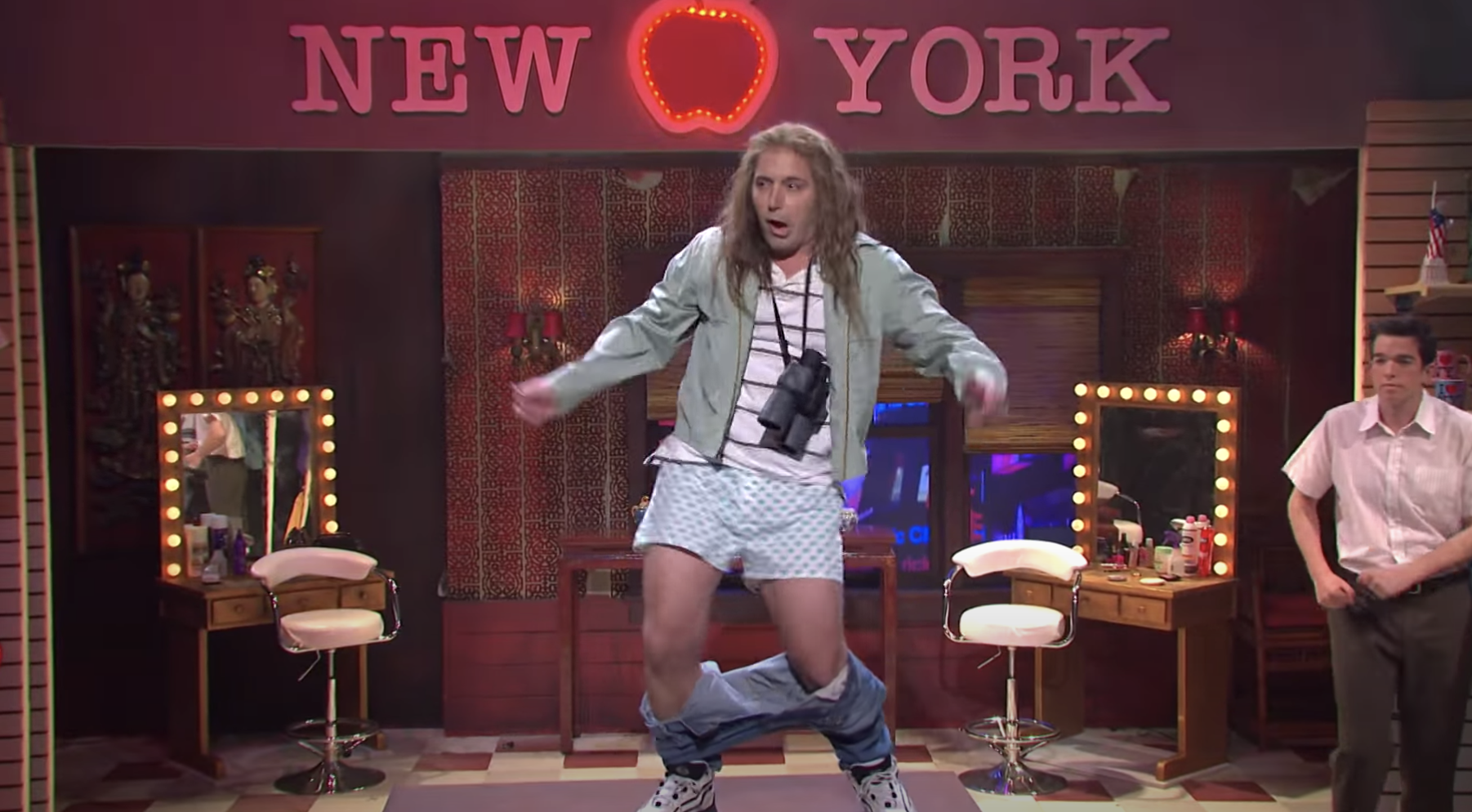 Maya Rudolph made a cameo as the Statue of Liberty, singing about all the things she's survived through to the rhythm of "I'm Here" from Follies.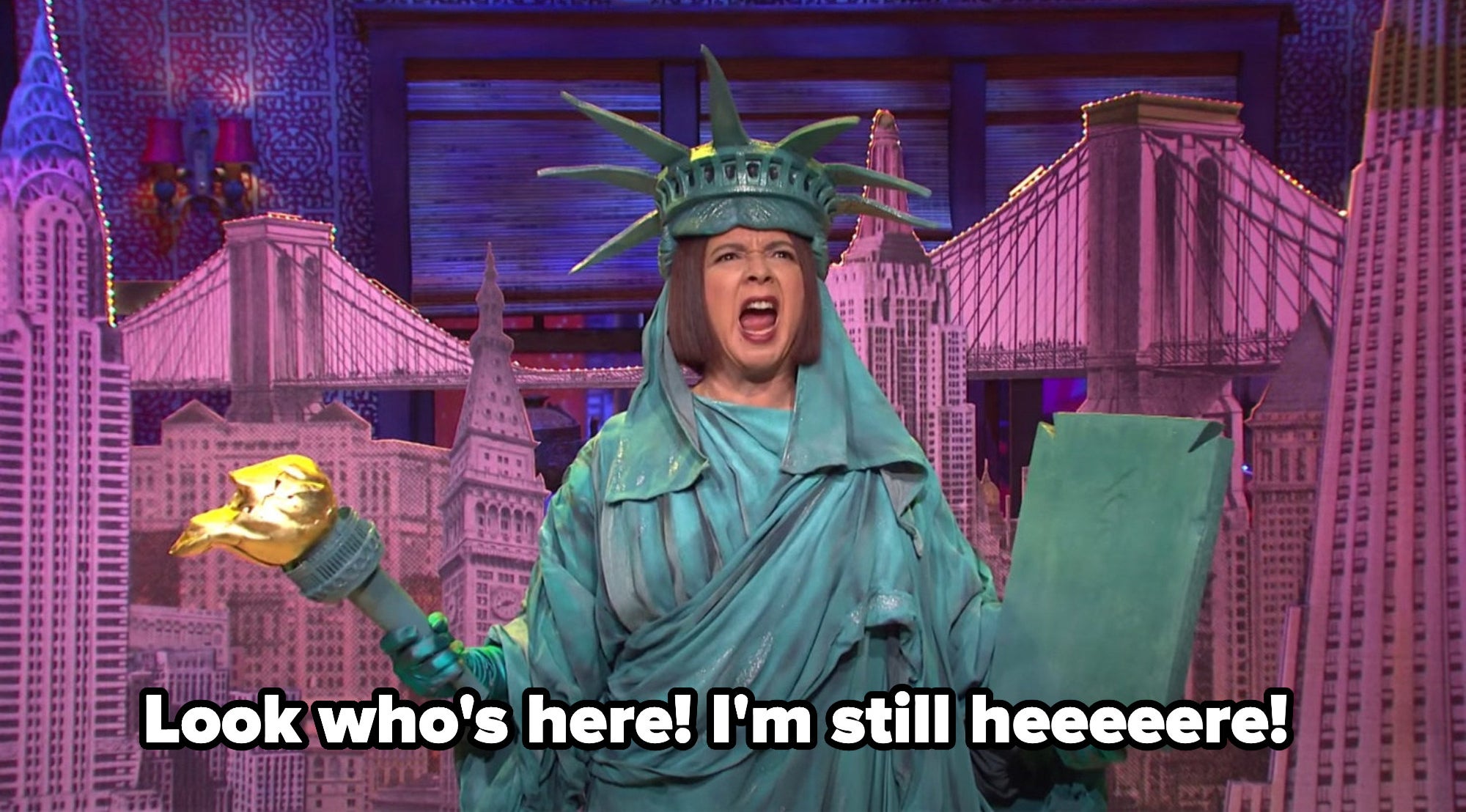 The "woman from Westchester with visible COVID" made a brief appearance where she sang about the virus to "Big Spender" from Sweet Charity.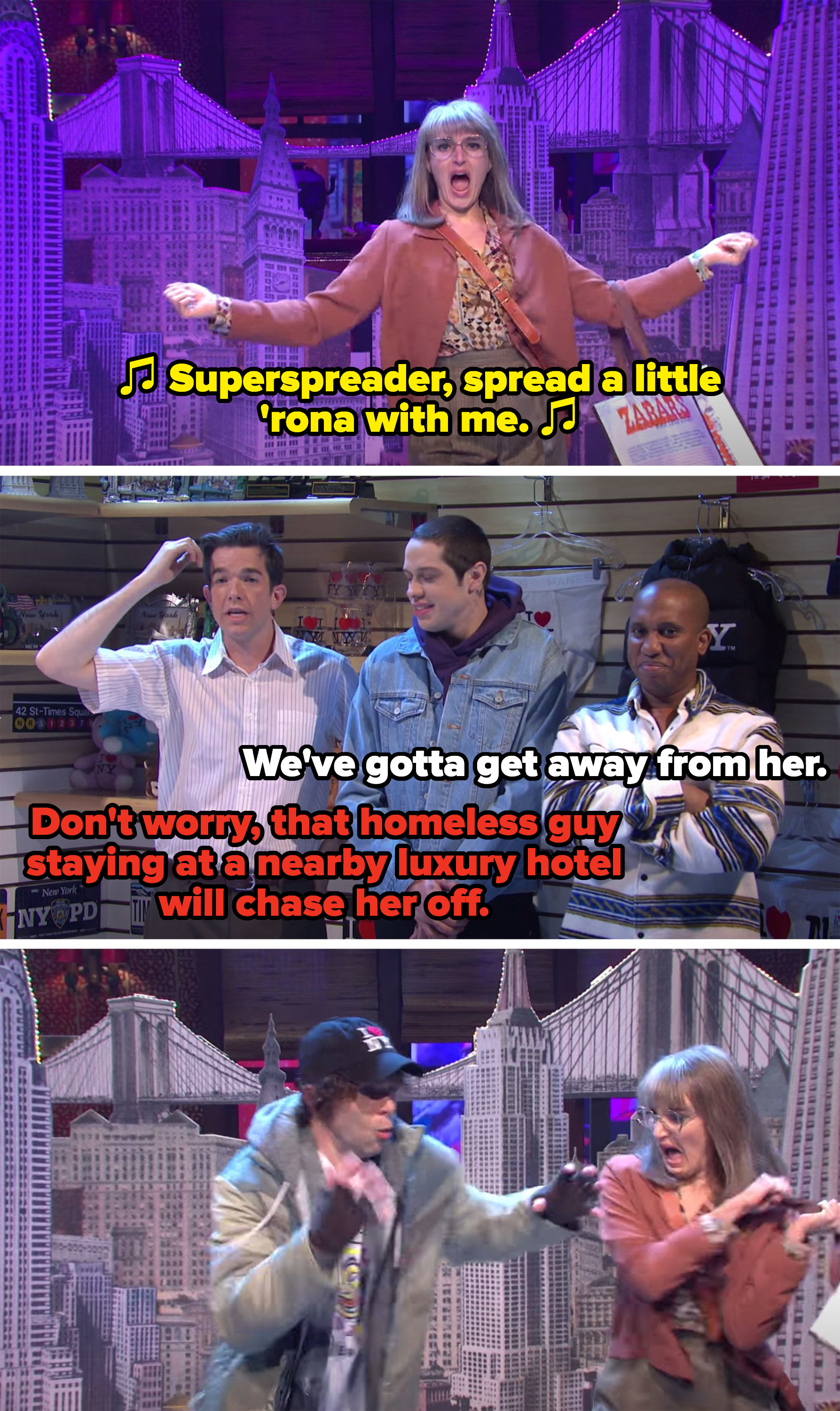 John provided a quick intermission from the musical numbers to share a metaphor about America and the "I ❤️NY" underwear that started this all.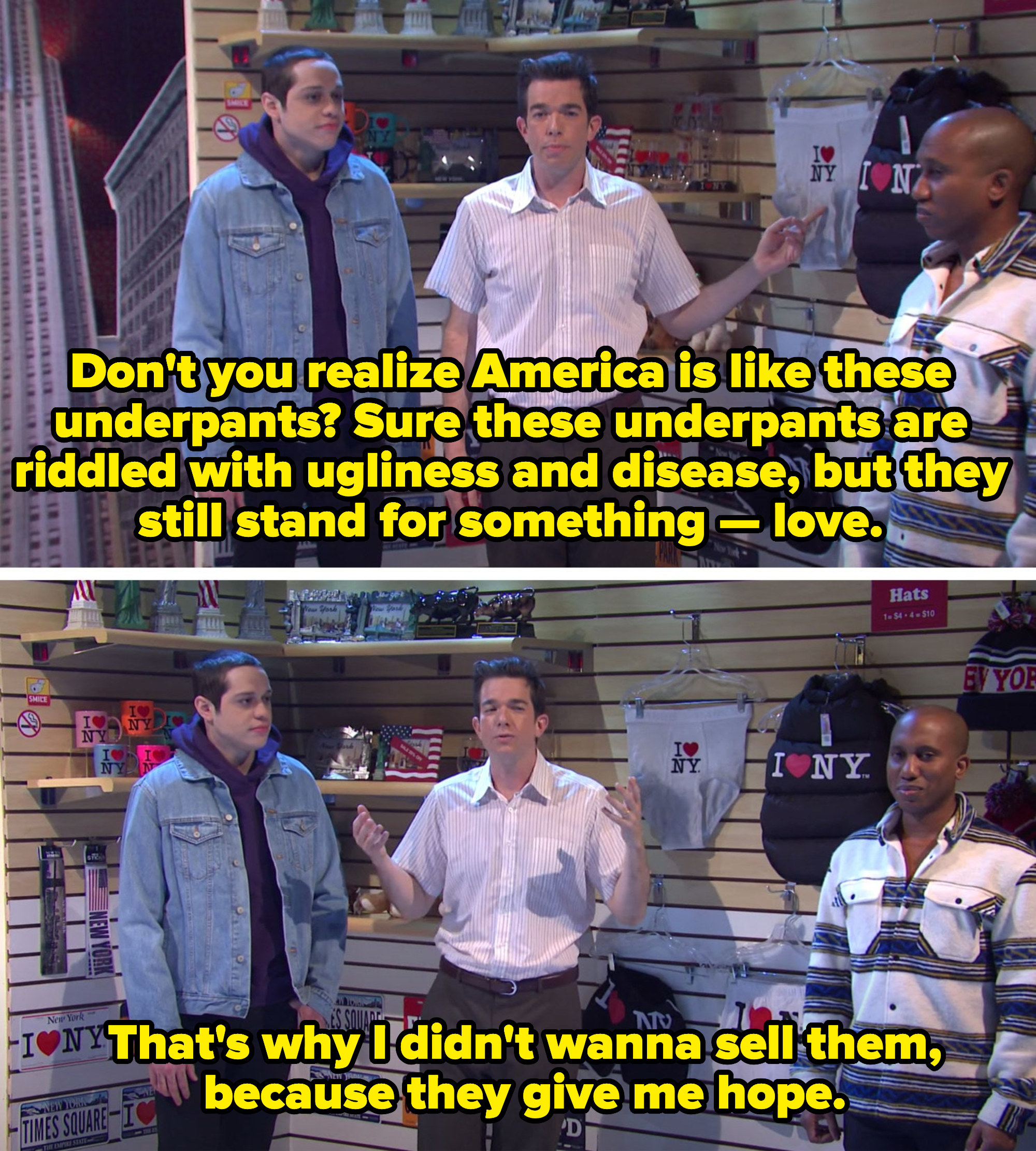 Finally, the crew closed out the sketch with a rendition of "One Day More" from Les Misérables about the upcoming election.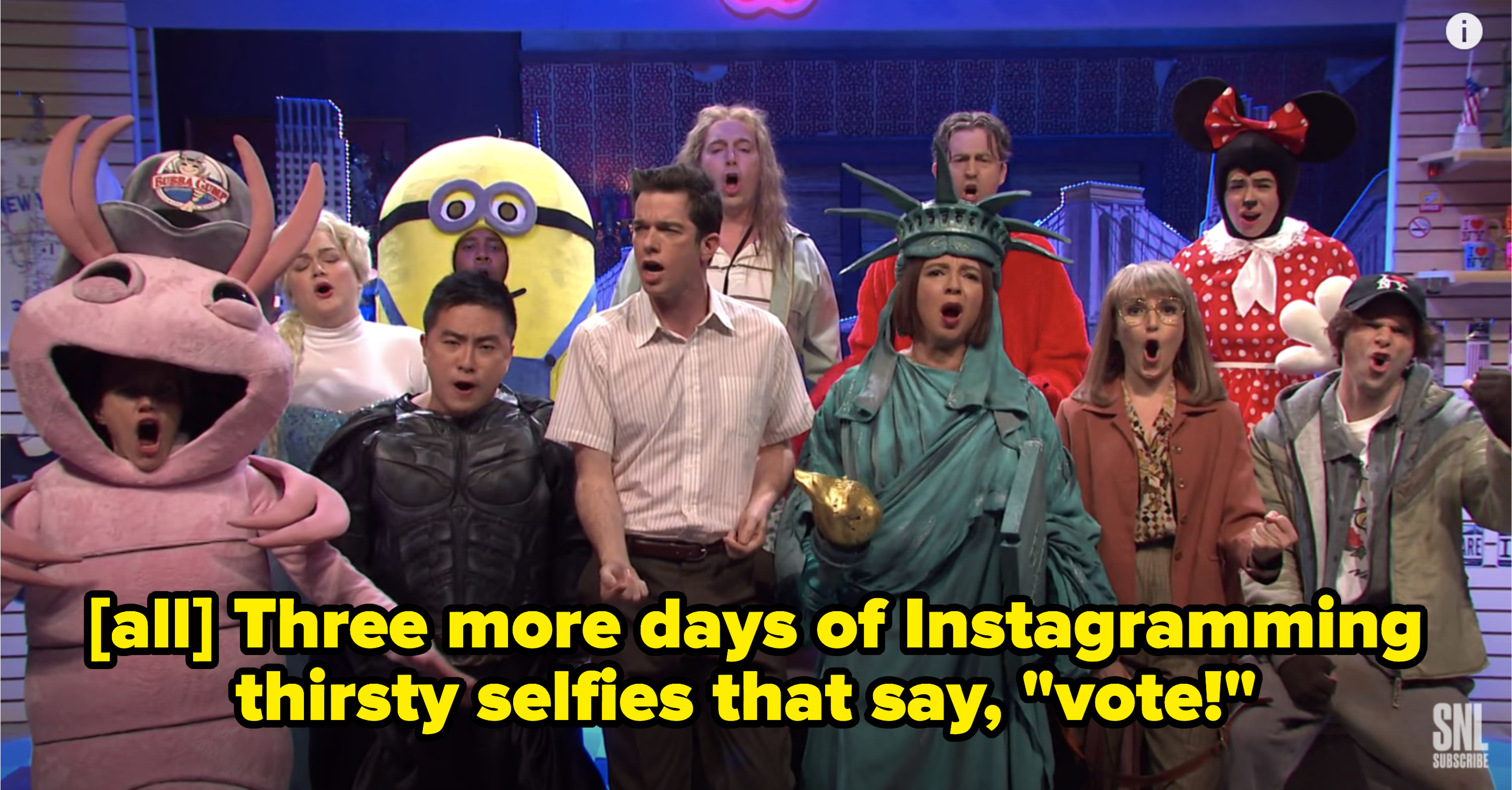 Now idk about y'all, but I'm ready for a John Mulaney SNL musical when Broadway reopens. Who's in?