See? Look at her beautiful pear-shaped 3-karat diamond engagement ring. It reportedly cost nearly $100K.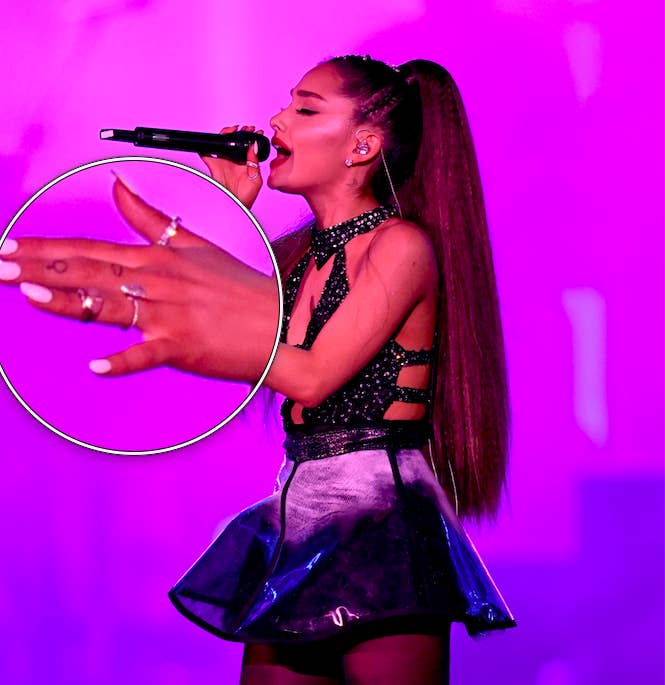 Well, did you also know the songstress has a song named after her fiancé on her upcoming album Sweetener?
Well her fans did! And one of them tried to get Ariana to spill some details about the song "Pete."
Now I know what you're thinking, because I thought it too...
...but she was ACTUALLY referring to the length of the song.
And we weren't the only ones to interpret the question that way. The 24-year-old "No Tears Left to Cry" singer jokingly played along with the fan, while also giving her the answer she was looking for.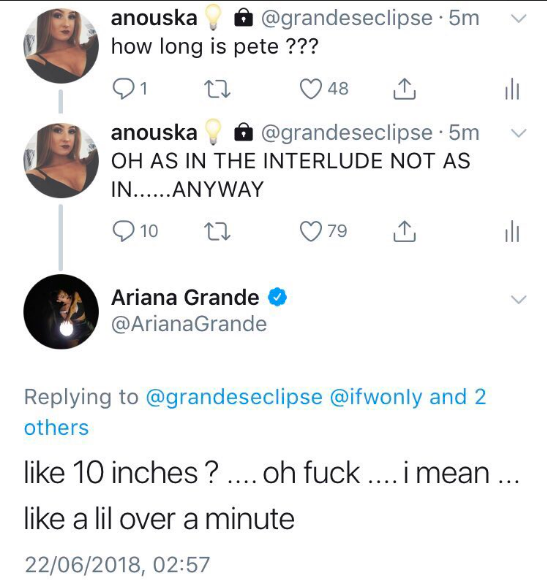 I WAS NOT READY and neither were my legs, because I collapsed and now I'm on the floor!!!
But before fans could bombard her mentions with responses, she deleted the tweet and swapped it for this answer.
If this is shocking to some of you, then you must not be familiar with Ariana and Pete's dirty banter. Who could forget this impressive Harry Potter sexual innuendo: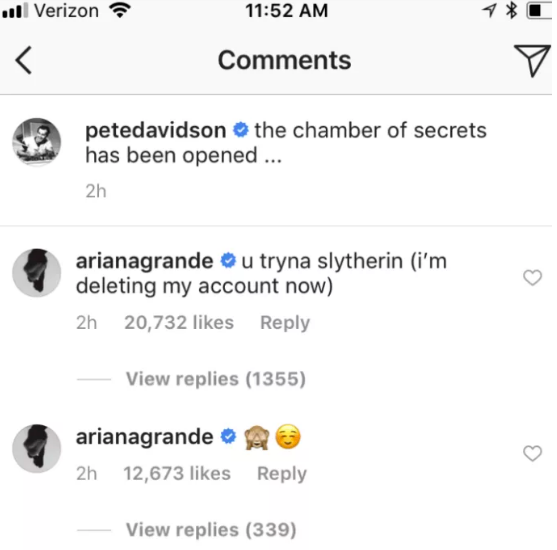 So, whether "Pete" is 10 inches or 10 minutes long, I'm excited to hear all about it. They enjoy each other and that's all that matters.