This past weekend, John Mulaney made our lives infinitely better by hosting SNL. You know what that means: We finally got a THIRD installment of his fan-favorite musical sketches!
John once again lived out his musical theater dreams with "Airport Sushi," and it was easily the best sketch of the night. It, of course, began with Pete Davidson's character making the worst decision of all: buying sushi at the airport.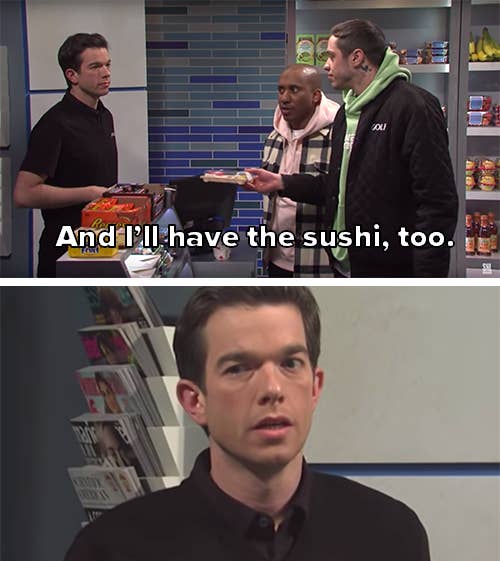 This summoned a spirit from the depths of LaGuardia airport...The Phantom of the Opera! Or, uh, the Phantom of LaGuardia!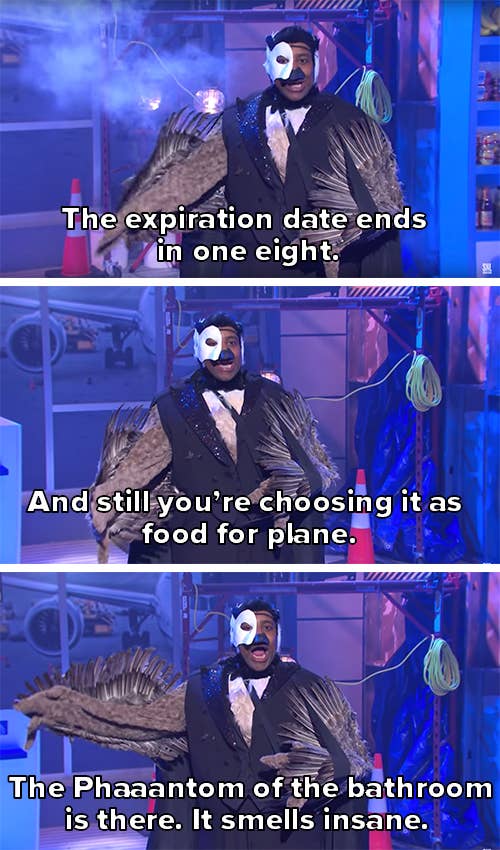 Turns out, LaGuardia is its own awful, musical world. So naturally, John got us wondering how the heck it got this way with his parody of "America" from West Side Story.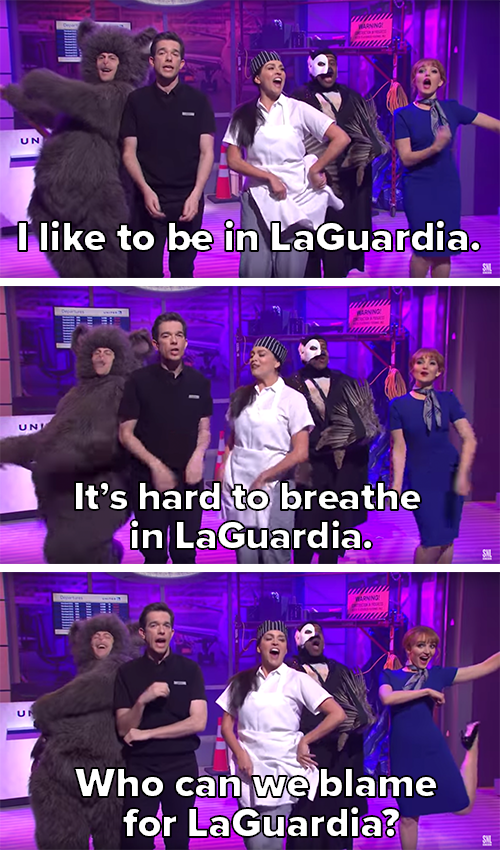 Well, Auntie Orphan Annie had the answer to that question in her rendition of "Tomorrow."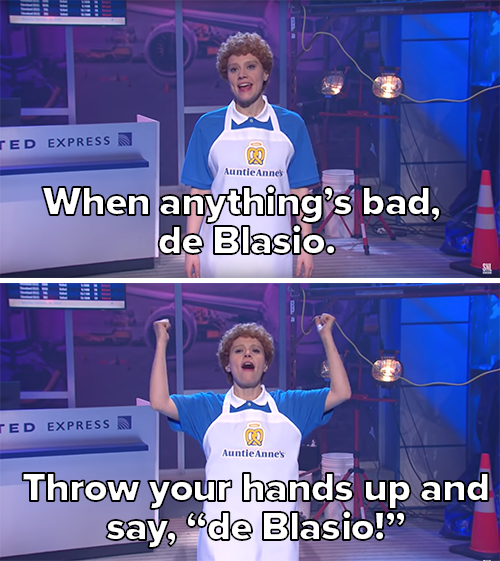 We were then visited by the crying baby about to board a transcontinental flight, who graced us with this version of "Cool" from West Side Story.
And just when you thought things couldn't get any more wild, SURPRISE! In comes Jake Gyllenhaal playing "guy who travels in pajamas" with a ~wicked~ TSA-themed version of "Defying Gravity."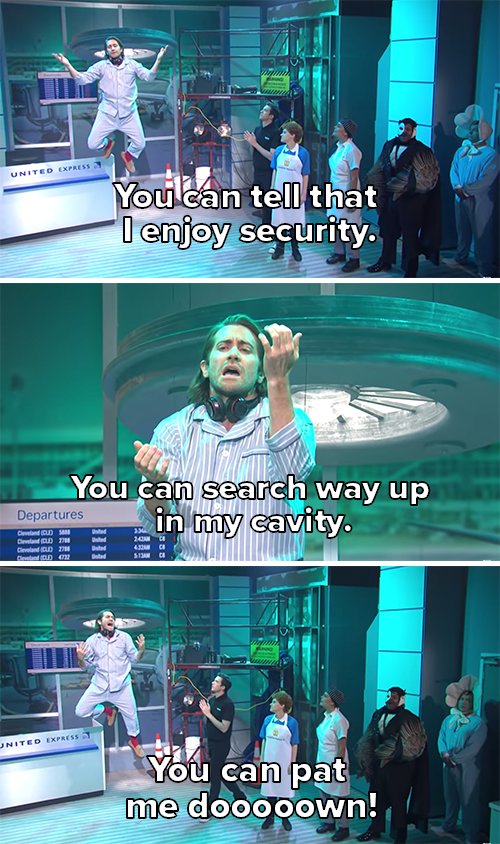 Bowen Yang sang about being racially profiled because of the coronavirus to the tune of "Suddenly Seymour" from Little Shop of Horrors.
And finally, musical guest David Byrne joined the gang as "the baggage handler who tosses everyone's suitcases into Long Island Sound" with this play on his "Road to Nowhere":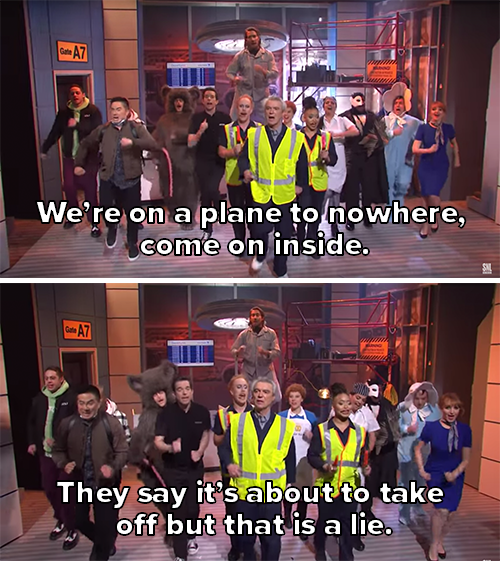 Well, John basically gave us a seven-song musical in the middle of SNL, and you know what? It was great! More of this, please!