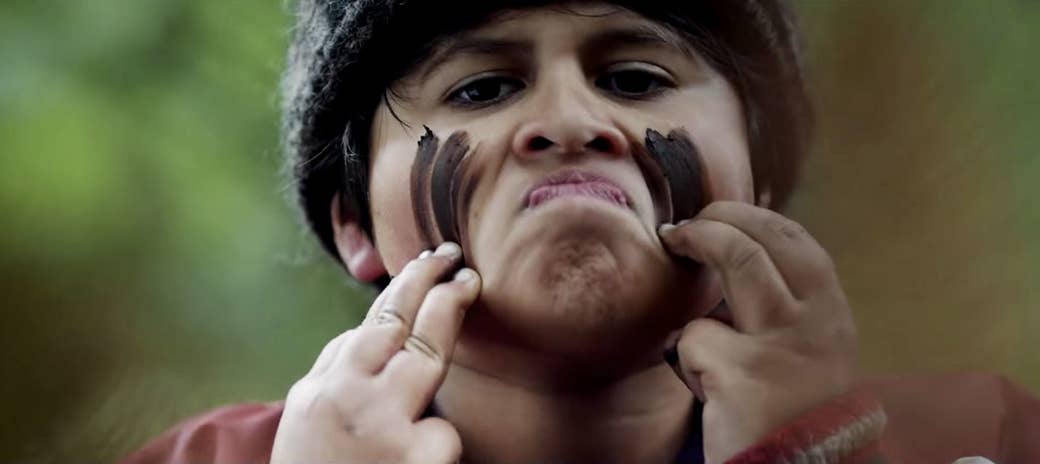 The first time Taika Waititi appeared in the international spotlight, he was asleep at the Oscars.

It was 2005, and the New Zealand writer, director, and actor's film Two Cars, One Night was up for Best Live Action Short. As Jeremy Irons announced the nominees, the camera panned down the aisle from filmmaker to filmmaker, arriving at Waititi, only to find him pretending to be doing what everyone watching yearns to at some point during the more than three-hour ceremony: He seemed to have dozed off, until his seatmate, with practiced timing, jostled him awake.
Waititi was obviously not about to fall all over himself to impress Hollywood, though a decade later, the half-Maori filmmaker is having a genuine Hollywood moment — he is helming Thor: Ragnarok, making him the Marvel Cinematic Universe's first director of color, and he's one of the writers of Disney's upcoming animated film Moana. But for years before, as if in retaliation for jokingly feigning boredom at the entertainment world's biggest annual back-patting event, the industry slept on Waititi as he turned out movie after increasingly, ridiculously crowd-pleasing movie in his native New Zealand.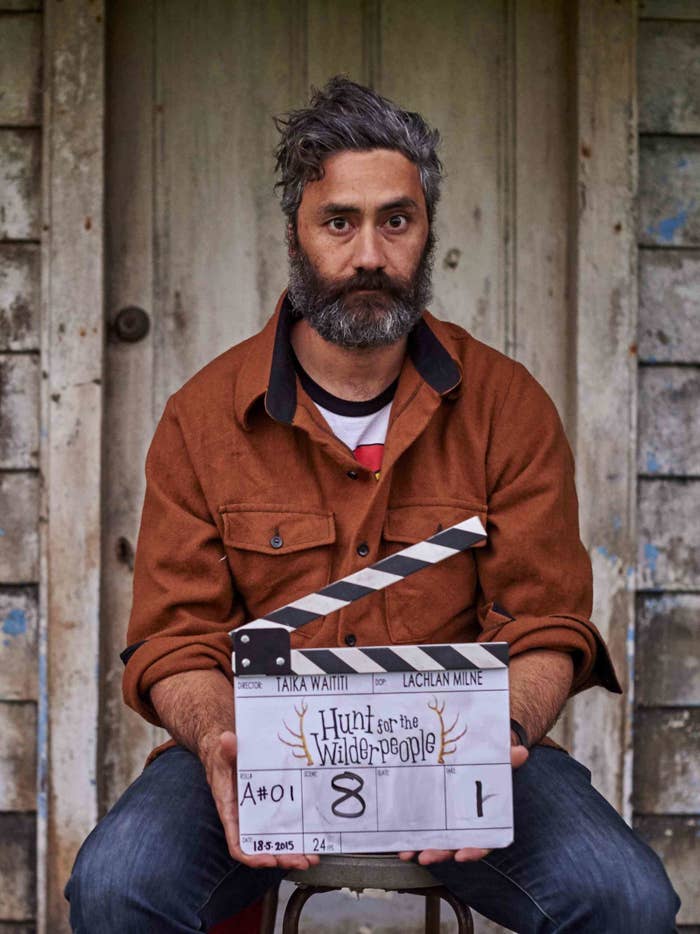 First there was his Napoleon Dynamite–esque 2007 romance Eagle vs Shark, starring Flight of the Conchords' Jemaine Clement, Waititi's frequent collaborator. Then there was his bittersweet 2010 coming-of-age drama Boy, in which Waititi also acted as the deadbeat dad to the 11-year-old protagonist, played by first-timer James Rolleston. And then there was his droll 2014 mockumentary What We Do in the Shadows, in which Clement and Waititi played vampire roommates sharing a suburban house and a lack of dignity, despite their supernatural powers.
The common thread between Waititi's movies is that they're all sweet, funny, touching, and accessible, while being culturally specific. "Commercial" can feel like a backhanded compliment to bestow upon a filmmaker, but it's one of Waititi's most unignorable and winning qualities. He makes the kind of films that scream out for their creator to be snatched up and given a multipicture deal to bring heart and personality to some strain of blockbusters. But while Boy set box office records in New Zealand, it was met with such indifferent offers in the U.S. that Waititi ended up crowdfunding the film's American release himself.
It's an approach he and his co-director and co-star Clement repeated for What We Do in the Shadows, which became a low-key hit even without a distributor's support. And when, in between his own films, Waititi booked a potentially attention-getting role in a big studio feature, it was as Ryan Reynolds' bestie Tom Kalmaku in 2011's regrettable Green Lantern, which ended up serving as the opposite of a launchpad for everyone involved.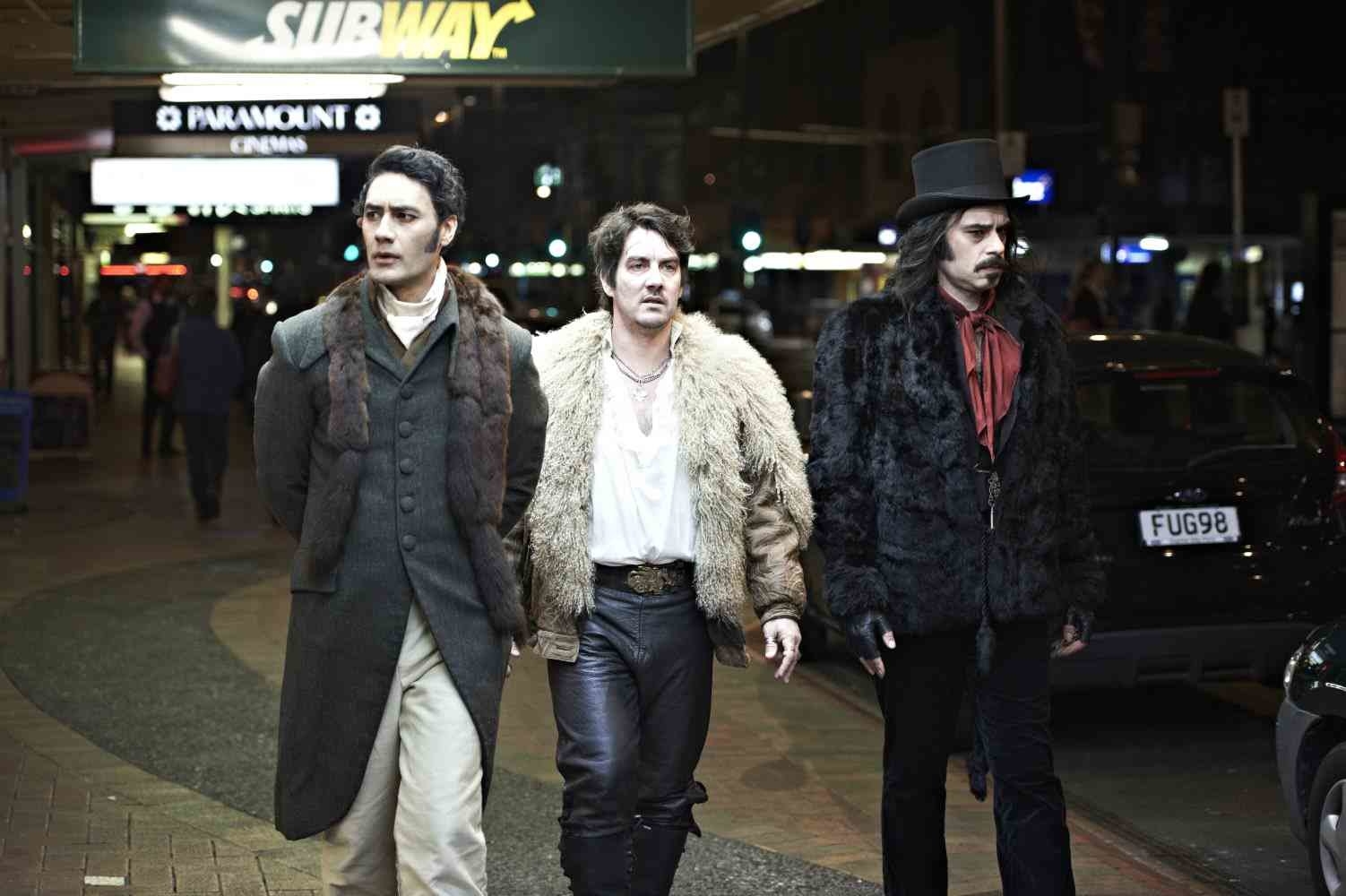 After years of his being a hometown hero and an indie scene regular, Disney/Marvel sweeping up Waititi into its moneyed embrace hasn't just given him a crack at leaving his imprint on two major movies, it's placed him at the forefront of the industry's slow, overdue push toward diversifying its talent roster behind the camera as well as in front of it.
But at the Sundance Film Festival back in January, it was clear that while Waititi is happy to have gotten the third Thor ("It's been great. I really love it. It's something I've always wanted to do") and is already getting familiar with the insane fan scrutiny surrounding superhero installments ("You actually have to watch what you say... there's people who take anything they read on the internet so seriously"), he's also very measured. "I think this whole diversity thing is a good conversation — it needs to be happening," he told BuzzFeed News over cold-pressed juice in one of the event's sponsored lounges. He pointed out that while "you'd like to think, Finally, there's been some change," the then-approaching 2016 Academy Awards and the accompanying #OscarsSoWhite conversation didn't exactly support that.
Still, it's a start. Waititi's movies have often been focused on Maori characters, and while Thor: Ragnarok "won't, obviously, be a Maori film," the director would like to think his presence behind the camera will be felt — that "just by association, something will seep in there because I'm involved. I'm really proud to represent my people." And Moana will be a milestone in representation, introducing Disney's first Polynesian princess, voiced by Hawaiian newcomer Auli'i Cravalho.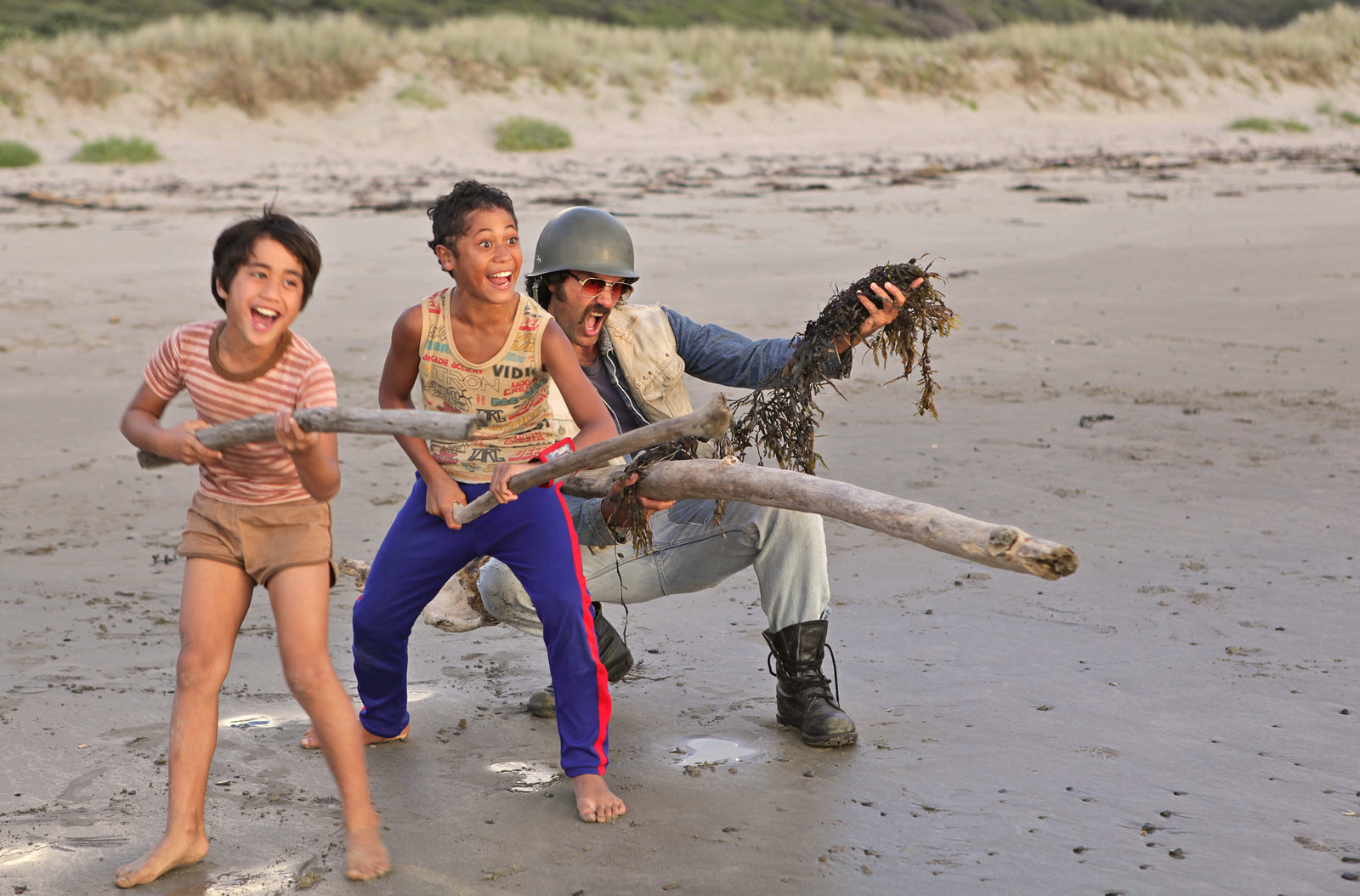 In person, 40-year-old Waititi is warm but guarded. He came to Sundance with Hunt for the Wilderpeople, an adventure comedy that's both his fourth feature and his fourth to premiere at the festival. It's an event that he knows well, although, fresh juice aside, he doesn't come across as especially fond of the high-altitude schmoozing it's sometimes known for. While the fest used to be a place from which breakout filmmakers could go on to opportunities to work with bigger budgets for their own movies, these days doing well at Sundance is more likely to get you a chance to work with the bigger budgets of an established franchise — like what happened with Ryan Coogler, who vaulted from his 2013 indie debut Fruitvale Station to the 2016 Rocky movie Creed, and who's also been brought on to shepherd the upcoming MCU installment Black Panther.
Getting to direct a tentpole movie might mean shinier toys and bigger actors, but it doesn't always mean getting to put any kind of personal stamp on the project, which is the draw for Waititi. "I've turned down pretty much every script I've ever been sent. I didn't turn down Thor because there wasn't a script," he said. "At the moment, I feel like there aren't many Hollywood films where I would make a difference."
For Waititi, part of that difference is bringing a lighter touch — he's not someone who believes that significance and seriousness are interchangeable. "Right now, in the world, people need to laugh, because there's so much sadness going on and a lot of pain out there," he said. "To watch people spending millions of dollars recreating that sadness and pain and then winning Oscars by doing it? That, to me seems… possibly even arrogant. You pay good money to go to the cinema. I think you should enjoy it. I do believe that right now, cinema needs to make people happy."
That point of view shines through clearly in Hunt for the Wilderpeople. The movie, which was picked up out of Sundance by The Orchard and is now in theaters, is a little bit Moonrise Kingdom, a little bit First Blood, and all a good time. It's also unabashedly Kiwi, based on a novel by Barry Crump and set in a lushly beautiful wilderness that should look familiar from its time having been repurposed as a fantasy landscape in The Lord of the Rings. That's where rebellious, moon-faced foster kid Ricky Baker (Julian Dennison) and his gruff, reluctant caretaker Hec (Sam Neill) end up, hiding out after they become the accidental targets of a national manhunt. The affection that grows between the mismatched pair is hard-won and rewarding, broken up by encounters with oddballs and authorities in the bush as more and more attention turns the pair's way.
It's a film Waititi has said is in the spirit of homegrown '70s and '80s movies like Sleeping Dogs (in which Neill starred) and Goodbye Pork Pie, though he offers up The Goonies as an alternate touchstone for Americans who've never heard of those titles. "[There are] always insane characters in '80s films, and for some reason, they've got to flip a cop car. I had to do that, and chases, shoot-outs — all that stuff that I loved growing up." Hunt for the Wilderpeople manages to evoke a sense of nostalgia even if you're unfamiliar with the many New Zealand–specific jokes and references it's rife with.
"Audiences around the world can appreciate it on a similar level thematically," Waititi said. "But also they laugh in the right places." After all, the hip-hop-loving Ricky feels such a deep connection to Tupac that at one point he declares, with a perfect mixture of self-seriousness and pathos, that the 20-years-dead rapper, whose name will later be gifted to a dog, is his best friend. Why shouldn't the relatability of his and Hec's adventures in the bush travel just as readily and as far?
Waititi's leveling up to a world of hundred-million-dollar-plus budgets will give him a chance to have his work seen by a vastly wider audience. But the cozy throwback charms of Hunt for the Wilderpeople shouldn't be undersold, even though they're more modest and less market-tested for broadest possible consumption. Marvel may have cottoned to how capable Waititi seems of injecting new energy and bringing a fresh approach to a series in need of it, but it seems unlikely that big franchises will exert too powerful a hold on his future. After all, Waititi said, "I love the idea of working more in America, but it has to be the right thing."
The world needs scrappy, winning comedies like Hunt for the Wilderpeople — really, it needs them more than it needs additional superhero movies at the moment. As Waititi pointed out, "People don't realize how hard it is to make a comedy. I think comedians should be getting all the awards." And no one would sleep through that ceremony.