Winner: Room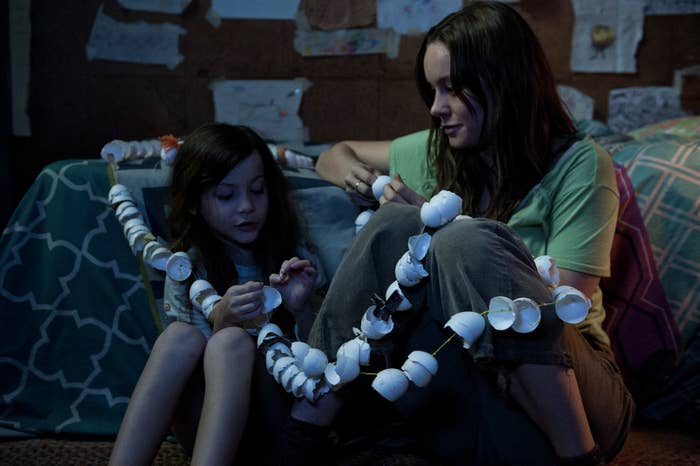 There are so many ways this story about a young woman (Brie Larson) held captive in a backyard shed for seven years with her five-year-old son Jack (Jacob Tremblay) could have gone sour. Emma Donoghue's novel, on which the film is based, is presented from Jack's first-person point of view; his perception of the universe is confined to the tiny room he shares with his Ma. It's a conceit beloved by the book's readers, and pretty well impossible for a feature film to maintain. And even if you know nothing of the book, the logline for this movie — a kidnapped mother risks everything to save her son — risks teetering into melodramatic Lifetime territory.
But Donoghue wrote the screenplay herself, and she and director Lenny Abrahamson (Frank) found a way to keep the film rooted in Jack's world even when it's not exclusively seen through his eyes. More importantly, Larson and Tremblay bring such immediacy and honesty to their performances that you never really catch them acting. Instead of a mess, this was my personal favorite film not just of the Toronto International Film Festival, but of the year so far. Room made such a lasting impression at TIFF, in fact, that it won the festival's central prize: the audience award. With TIFF's 40th anniversary suffering from a surprisingly lackluster array of big ticket premieres, this delicate, subtle, human-scaled film emerged from the festival as one of the major awards season contenders this fall. (Room opens Oct. 16.) —Adam B. Vary
Winners: Fearless investigative journalists in Spotlight and Truth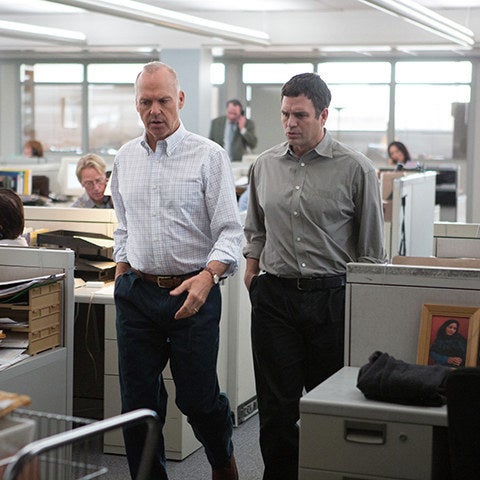 There are two good movies about journalism coming to theaters this fall, which is unusual, and surely says something about a yet undiagnosed cultural yearning. Spotlight is Tom McCarthy's propulsive story about the Boston Globe's investigation of the Catholic Church — its legacy of sexual assault, and its resulting coverups — and to me there was no finer movie at TIFF this year. The ensemble cast, featuring Mark Ruffalo, Michael Keaton, Rachel McAdams, and many more actors getting to show their best work, draws you in and makes you care. And it really looks like journalism, which is hard to make interesting on screen. Truth is flashier, telling the story of Dan Rather's downfall through the point of view of Mary Mapes (played by Cate Blanchett), a longtime CBS producer. Redford as Rather is subtle, and if at first I snickered that he was clearly unwilling to dye his hair for the role, by the end, I was swept up into the performance (he does Rather's Texan twang perfectly).
Seeing Truth and Spotlight on consecutive days doesn't do the former any favors — Spotlight is far superior. But Truth is good too, and even somewhat convincing about Mapes' take on it. (We will see the fallout on those questions soon, as the history of George W. Bush's National Guard service will surely be revisited when this movie opens.) The biggest reason to see Truth is Blanchett, who will be competing with herself this year for a Best Actress nomination, as she will also star in Carol. (Truth opens Oct. 16, and Spotlight opens Nov. 6.) —Kate Aurthur
Winner: Charlie Kaufman and Anomalisa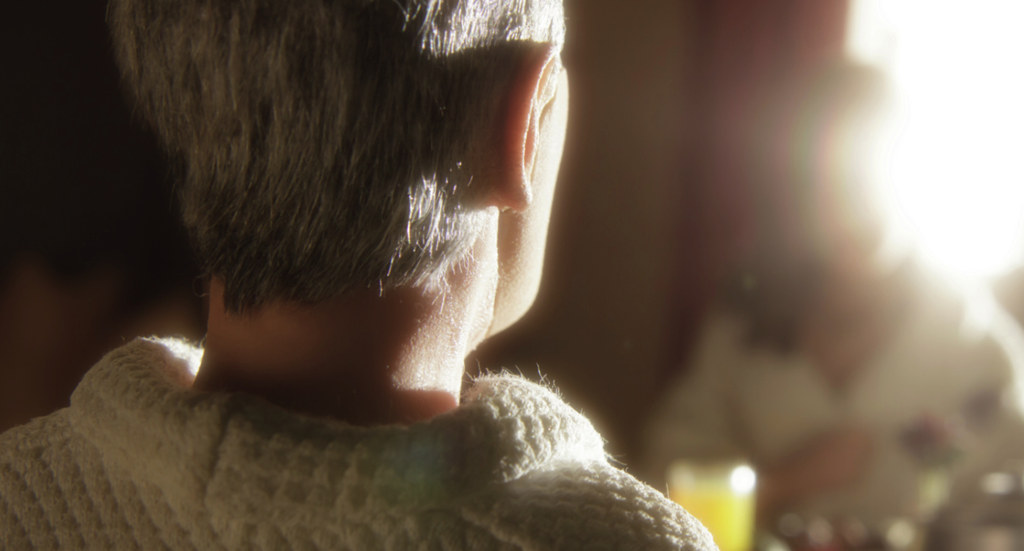 It's been seven long years since we've had a new Charlie Kaufman movie, but Anomalisa scoffs in the face of everyone's impossible expectations. Well, it's actually more of a pained chuckle sort of movie, one about loneliness and insecurity and the terribleness of trying to seek out salvation from your own dissatisfaction in other people. The film, which Kaufman co-directed with first-time filmmaker Duke Johnson, is entirely stop-motion, which is used to visualize a wrenching concept that's better left as a surprise — I'll just say that Tom Noonan voices more than one character.
Anomalisa's protagonist Michael Stone (David Thewlis) is a customer service expert hired to speak at a conference in Cincinnati, and his travel to and arrival at the hotel finds comedy in all of the mundane details that involves. While there, he looks up an old lover and meets a vulnerable-seeming young woman (Jennifer Jason Leigh) he ends up spending the night with instead. Michael's this monstrously believable creation, begging someone to run away with him in the night and then feeling tetchy and foolish in the light of day. But he's treated with as much empathy as he is unflinching clarity, and the result is a movie that's perfectly funny-sad, and with the surreal touch Kaufman's famous for. And with Paramount having picked it up, it's a shoo-in for an animated feature Oscar nod. (Anomalisa opens Dec. 30.) —Alison Willmore
Losers: Infamous real-life gangsters in Black Mass and Legend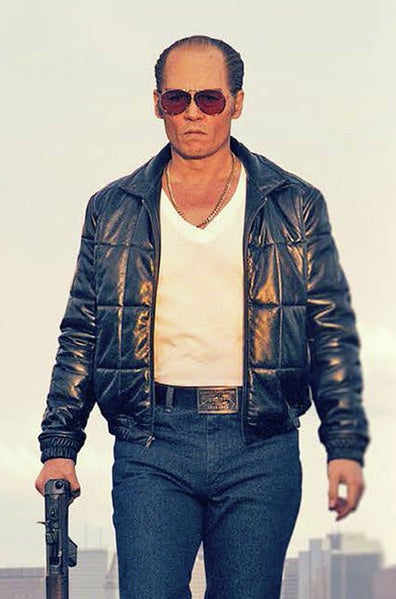 People love watching movies about gangsters, and Boston's James "Whitey" Bulger and London's Ronnie and Reggie Kray are among the most famous of the last century. So the respective movies about them — Black Mass, starring Johnny Depp as Bulger, and Legend starring Tom Hardy as both Kray twins — arrived in Toronto with a great deal of anticipation. But while Depp and Hardy certainly attacked their roles with scenery-chewing aplomb, the movies themselves left festival-goers wanting. "They're laborious and leaden," wrote my colleague Alison in her review of the films, "showing little grasp of what might actually be compelling about the dangerous, charismatic men they're chronicling. Even notorious criminals can be boring in the wrong hands." And nobody likes watching movies about boring gangsters. (Black Mass is currently in theaters, and Legend opens Nov. 20.) —A.B.V.
Winner: Alicia Vikander in The Danish Girl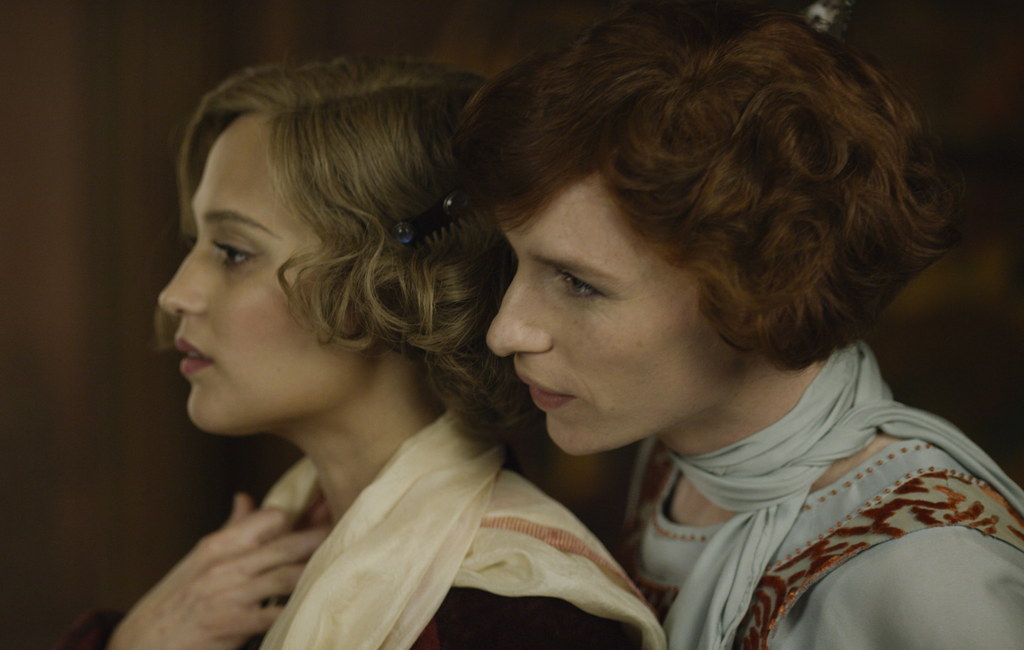 Reaction to The Danish Girl's portrayal of Lili Elbe (Eddie Redmayne), one of the very first trans women to undergo sex reassignment surgery, was, as publicists are fond of saying, mixed. Even without the ongoing unease of casting a cisgender actor to play one of the most important figures in trans history, some found Redmayne's performance as Elbe to be too remote, held at a remove by director Tom Hooper's desire to make just about every frame look like a painting.
Personally, I thought Redmayne was exceptional, and I was deeply moved by the film. But while there was little consensus about Redmayne and The Danish Girl itself, just about everyone agreed that Alicia Vikander steals this movie outright as Elbe's wife Gerda. Hooper (Les Misérables) and screenwriter Lucinda Coxon (The Heart of Me) certainly treat Gerda as a more knowable and accessible character, which would be more troubling if Vikander wasn't so captivating — and vulnerable and raw and powerful. Between Ex Machina (which opened last spring) and The Danish Girl, this Swedish-born actress is having a true breakout year, one that could result in a rare double nomination for Best Supporting Actress and Best Actress, respectively. Or, you know, not. But she is clearly on the precipice of becoming a Very Big Deal. (The Danish Girl opens Nov. 27.) —A.B.V.
Losers: Strong actors stuck in wan biopics (I Saw the Light, The Program, and Freeheld)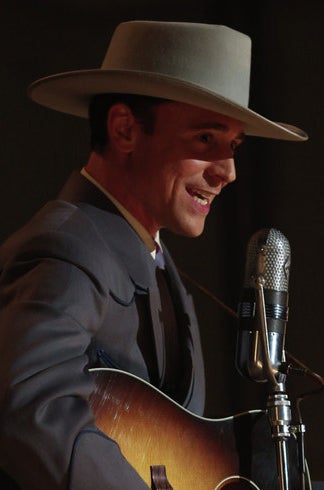 One of the saddest trends at TIFF this year was the parade of biographical films with committed, layered central performances that otherwise disappointed on almost every level. Perhaps the worst offender of the lot was the Hank Williams biopic I Saw the Light. The film features Tom Hiddleston singing every heartbreaking note of Williams' seminal country-western hits himself, and Elizabeth Olsen goes toe-to-toe with Hiddleston as Williams' complicated wife Audrey Mae. They are terrific. But the movie they're in, written and directed by Marc Abraham (a longtime producer whose only other directing credit is 2008's Flash of Genius), is confoundingly bad, a textbook case of getting weighed down with expositional telling while forgetting ever to show us what drove Williams' singular genius, and self-destructive demons. The Program, about cyclist Lance Armstrong's infamous doping scandal, at least has an experienced and esteemed filmmaker in director Stephen Frears (Dangerous Liaisons, The Grifters, The Queen). But this film too maroons Ben Foster's grippingly slick and flinty performance as Armstrong — and Chris O'Dowd's simmering exasperation as the journalist committed to exposing Armstrong as a cheat — in a shallow narrative that weirdly avoids any new insight into why Armstrong behaved with such a pathological absence of morality.
Of course, Armstrong is kind of an impossible guy to like. But the real-life couple at the center of Freeheld — Laurel Hester (Julianne Moore) and Stacie Andree (Ellen Page), fighting for Laurel's right to leave her police pension benefits to Stacie after she dies — are kind of impossible not to like. Laurel's a closeted Ocean County cop who falls for the younger Stacie, a mechanic. The two buy a house together, but when Laurel's diagnosed with lung cancer, her fight to be able to leave the money due her to Stacie so she can keep the home becomes part of a broader conversation about marriage equality. Moore and Page are fine and totally tear-jerky in the roles, but it's Michael Shannon as Laurel's straight partner on the force who ends up being the MVP, in part because Laurel and Stacie recede as the movie goes on and shifts its interest to everyone who comes to their aid. Freeheld's a well-meaning movie that can't get out of the trap of focusing on allies rather than those actually fighting for change. (Freeheld opens Oct. 2, I Saw the Light opens Nov. 27, and The Program does not yet have a U.S. release date.) —A.B.V. and A.W.
Winner: The Martian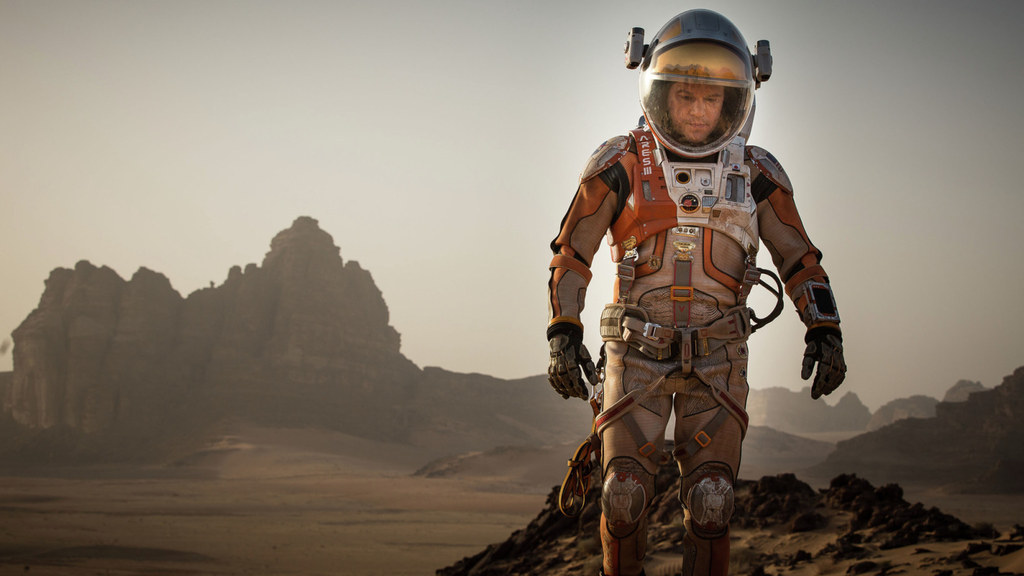 Occasionally, a really big Hollywood movie premieres at TIFF and proves to be also just a really great movie, and this year, that film was The Martian. Its heady mix of dense science and wry comedy proved intoxicating, largely due to three factors: 1)Screenwriter Drew Goddard's (World War Z, The Cabin in the Woods) expert adaptation streamlined Andy Weir's best-selling sci-fi novel without losing its celebration of using real science to solve real problems; 2) Matt Damon gives a winning movie star performance as astronaut Mark Watney, who marshals all of his scientific knowledge to survive after he's accidentally abandoned on Mars; and 3) Director Ridley Scott, who has not made a movie this fleet-footed and just plain enjoyable in years, maybe decades. The Martian's pull proved so irresistible that this unabashedly commercial film has also picked up some considerable Oscar buzz into its orbit as well. (The Martian opens Oct. 2.) —A.B.V.
Winner: Julianne Moore in Maggie's Plan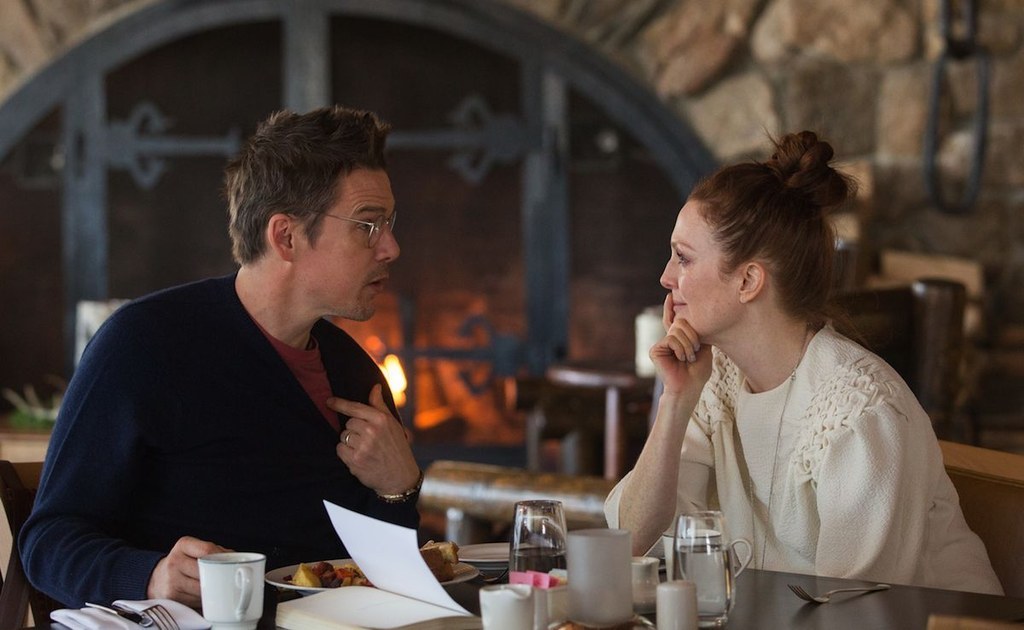 Moore was in two movies at TIFF this year, and boy, were they opposite. In Freeheld, she plays a dying lesbian police detective, and makes you weep. In Rebecca Miller's Maggie's Plan, Moore co-stars with Greta Gerwig and Ethan Hawke as — I don't know how to describe her character! She is Georgette, a superstar anthropology professor at Columbia, who tramples the ego of her husband, John (Ethan Hawke), and speaks in a geographically hazy European accent. Is she German? Is she Scandinavian? I don't care, I just want her to leave me voicemails! Moore is a lauded, Oscar-winning, dramatic actor, and that's right, of course. But her comedic performance here stole the movie, which I pretty much loved all around. Very fun. (Maggie's Plan does not yet have U.S. distribution.) —K.A.
Winners: Earlier festival darlings with resurgent buzz (Brooklyn, 45 Years, and Son of Saul)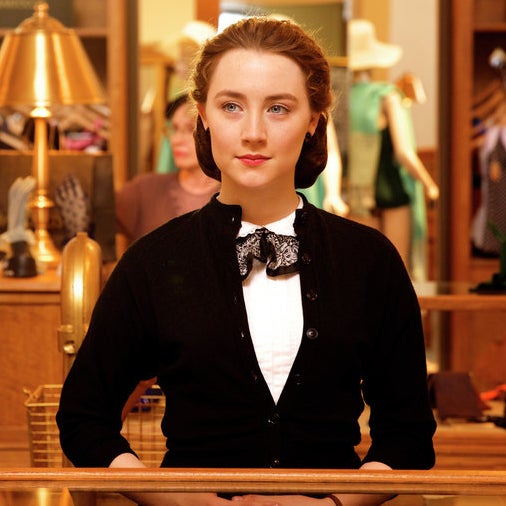 A few films that had first premiered at other film festivals much earlier in the year got a renewed life at TIFF as the awards season begins in earnest. The Sundance Film Festival debut Brooklyn, a period coming-of-age romance based on Colm Tóibín's novel, won talk of Best Picture and Best Actress nominations for star Saoirse Ronan. After debuting at the Berlin Film Festival in February, 45 Years stars Charlotte Rampling and Tom Courtenay, playing a married couple in crisis in their 45th year of marriage, both earned rapturous attention at TIFF for their performances that will likely follow them through the fall. And more than once, I heard the word "masterpiece" spoken about the Holocaust drama Son of Saul, which won the Grand Jury Prize (i.e. second place) at the Cannes Film Festival in May. (Brooklyn opens Nov. 6, Son of Saul opens Dec. 18, and 45 Years opens Dec. 23.) —A.B.V.
Losers: Amazing Grace and London Fields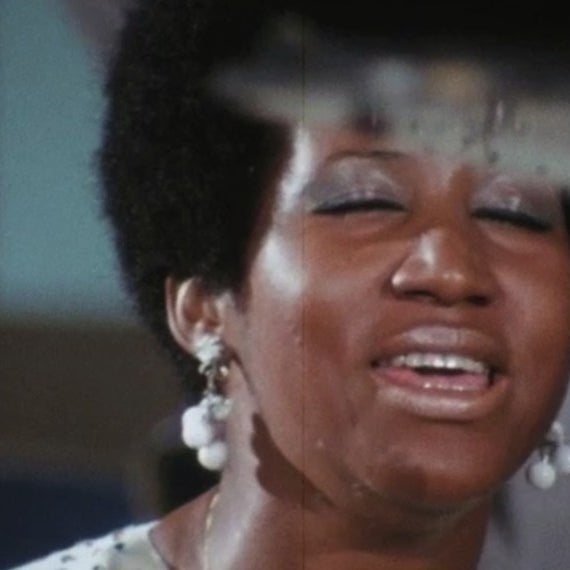 It was strange enough that, just before TIFF began this year, the documentary Amazing Grace was pulled from the festival amid a legal battle between the film's producer and its subject, Aretha Franklin. Finishing the film was reportedly a dying wish by its late director, Sydney Pollack, who shot but never completed his documentary about the 1972 recording of Franklin's album of the same name. But due to Franklin's legal objections, the film has been barred from any kind of screening until at least mid-October, especially after the producer secretly screened the film for distributors while in Toronto.
But at least that all went down before the festival began. A week into the TIFF's run, Matthew Cullen, the director of the Martin Amis adaptation London Fields — a crime drama starring Amber Heard, Cara Delevingne, Theo James, Billy Bob Thornton, Jaimie Alexander, Jason Isaacs, Jim Sturgess, and Johnny Depp — sued the producers of the film for altering it without his knowledge or consent, alleging fraud. London Fields had already screened for press, but TIFF sided with Cullen and chose to pull it from its public premiere. The film's producers dismissed Cullen's suit as a "publicity stunt," but given the negative press reaction to the movie, the suit would probably make more sense as damage control. (London Fields does not yet have a U.S. release date; Amazing Grace does not yet have U.S. distribution.) —A.B.V.
Winner: Netflix and Beasts of No Nation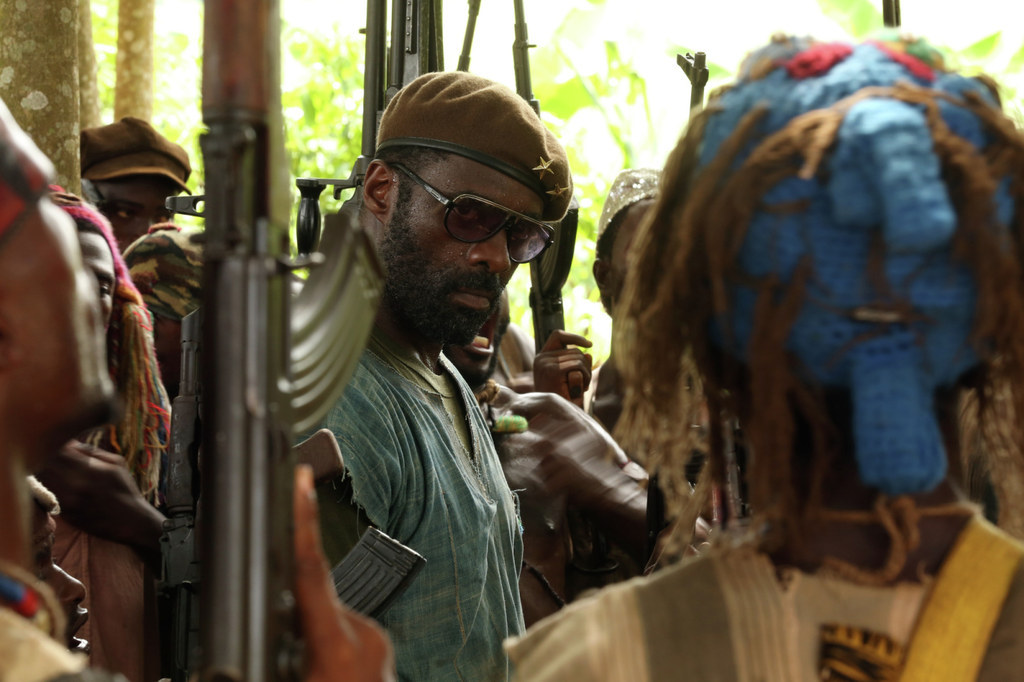 "That's the first time we've thanked Netflix at the Toronto International Film Festival," noted TIFF's Artistic Director Cameron Bailey when introducing the premiere of Beasts of No Nation. Streaming movies at home and watching them with a theater full of people are no longer forces in opposition, not when Netflix is trying for its first Oscar with something as cinematic as Cary Fukunaga's child soldier drama. It is grueling subject matter, starring newcomer Abraham Attah as Agu, an 11-year-old boy who's thrown in with a group of rebel forces after the war in his unnamed West African country tears apart his village and his family. But Fukunaga — who rose to prominence off his work on True Detective Season 1 and whose debut film Sin Nombre was also an examination of turmoil and suffering in another country — brings a terrible, hypnotic beauty to Agu's experiences. And Idris Elba, as the warlord who takes Agu under his arm, is magnetic and monstrous and is earning widespread accolades for a role that could nab him his first Academy Award nod. —A.W.
Winner: Sandra Bullock in Our Brand Is Crisis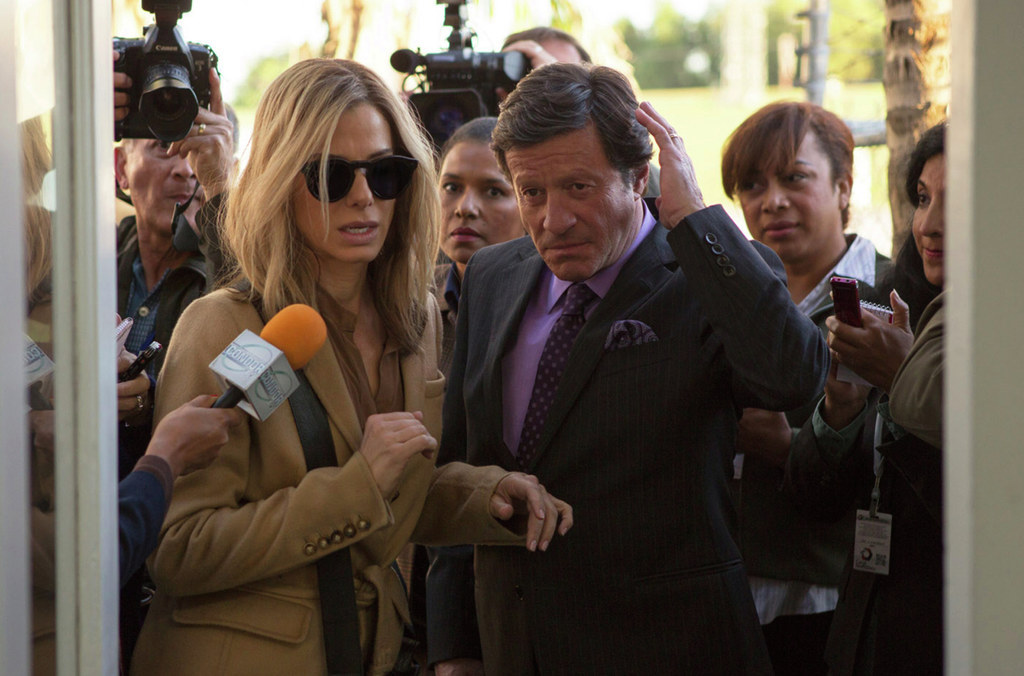 This movie, directed by David Gordon Green, is a fun mess, and a tonal mishmash. It's a comedy in the guise of a message movie — but what would the message even be? Elections in South American countries can be manipulated by outsiders? Politics are dirty? The IMF is evil? Check, check, check; but let's focus on what's great here: Sandra Bullock! For the movie's first half, she plays "Calamity" Jane Bodine like she's stumbled in from Miss Congeniality(that's a compliment, by the way). Her performance deepens as the movie tries to focus, but she doesn't seem false, which is difficult to pull off by the end. (Our Brand Is Crisis opens Oct. 30.) —K.A.
Loser: The Dressmaker
I would like to sit you down and describe to you how crazy The Dressmaker is, because I have never seen anything like it in my life, and I wish I had been warned. This movie is batshit, and if you haven't read Rosalie Ham's book (I had not), you have no idea how it will devolve. I should have had a clue, though, early in the movie when in a scene played for comedy, a man who has drugged his wife mounts her and rapes her. Set in a small, dusty Australian town in the 1950s, Kate Winslet's character, Tilly Dunnage, has come back to take her revenge on the small-minded people who ran her out of there when she was just a child. There's sort of a mystery, sort of a mother-daughter story (Judy Davis plays Tilly's mom), and a lot of gorgeous clothes. There is also a lot of death, including a child's, handled glibly. At one point during one of The Dressmaker's thousand endings, I turned to my viewing companion and said, "This is a hostage situation." Not even Winslet and Davis can save this movie. (The Dressmaker does not yet have U.S. distribution.) —K.A.
Winners: Fans of shower scenes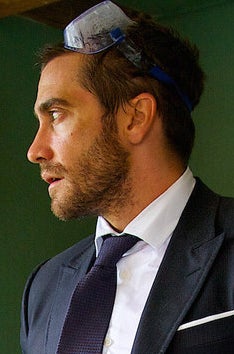 In a curious, if welcome, motif at TIFF this year, Jake Gyllenhaal (in the grief-stricken dramedy Demolition), Nicholas Hoult (in the sci-fi romance Equals), and Tom Hiddleston (in the psychotic J.G. Ballard adaptation High-Rise) gifted audiences with multiple scenes in which they stand pensively in a steamy shower, letting the water run over their heads and naked torsos as they stare into the middle distance. The movies themselves ranged wildly in quality — Equals was lovely, Demolition was disappointing, and High-Rise was, it bears repeating, psychotic — but at least Tumblr will be satisfied. (Demolition opens April 8, 2016; Equals and High Rise do not yet have U.S. distribution.) —A.B.V.
Draw: Michael Moore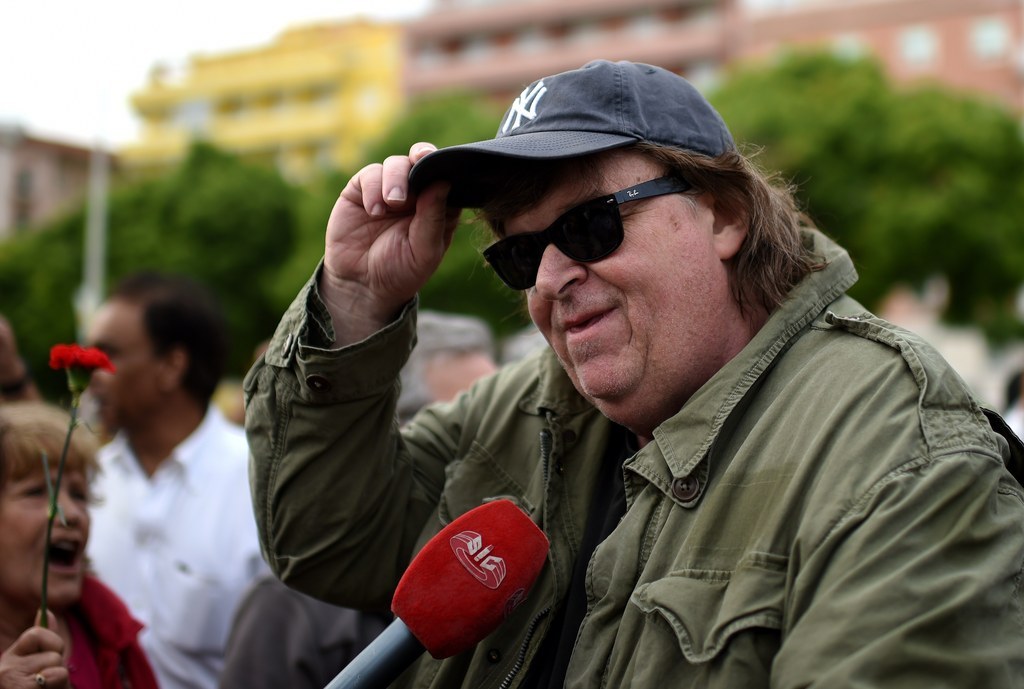 Other than the title of Michael Moore's first feature documentary in six years, Where To Invade Next, and posters declaring that the film was authorized by the U.S. Department of Defense, no one knew anything about the film before it debuted on TIFF's opening night. The expectation was obviously that Moore planned to skewer the American military industrial-complex in the same way he'd lampooned gun control in Bowling for Columbine and healthcare in Sicko. But it turns out, the U.S. military has practically nothing to do with the movie. Instead, Moore chronicles his "invasion" through nine countries, mostly in Europe, to find solutions to problems that have plagued American society for decades, from nutritional school lunches (in France) to decriminalization of drug use (in Portugal) to the expansion of women's rights (in Tunisia and Iceland). Despite the fake out, the premiere audience gave it a standing ovation, and Where To Invade Next seemed destined to sell quickly, in time for an awards season run this fall. And that could still happen. But the film, like most acquisition titles at TIFF this year, remained officially homeless in the U.S. by the festival's end. One is left to wonder if Moore's return to feature filmmaking would have received a more generous industry reception had he abandoned his short-term, expectations-deflating PR stunt. —A.B.V.