1.
Ashton Kutcher kicked the show off with a passionate speech.
3.
Taraji P. Henson perfected her victory dance.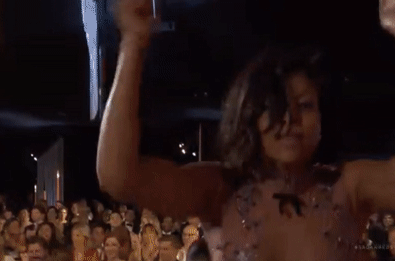 4.
And gave an inspiring speech paying tribute to the real-life women behind the movie Hidden Figures.
5.
Julia Louis-Dreyfus shared some family history, and the fact that she's the daughter of an immigrant.
6.
John Lithgow shouted out Meryl Streep.
7.
Dolly Parton honored her 9 To 5 co-star Lily Tomlin with a Life Achievement award.
8.
And Lily discovered that the award she'd been given was multi-faceted.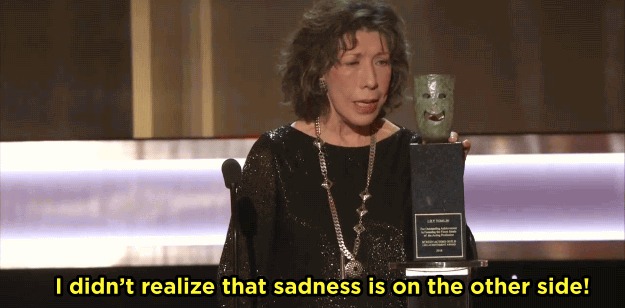 9.
Sarah Paulson shared a moment of camaraderie with her The People v. O.J. Simpson co-star Courtney B. Vance.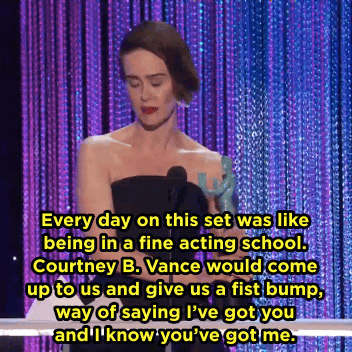 11.
Maisie Williams and Sophie Turner realized they could be seen behind Jeff Bridges' shoulder.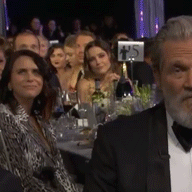 12.
Kerry Washington used her "I'm an actor" speech to speak about Hollywood's voice.
13.
Taylor Schilling spoke on the importance of storytelling in 2017.
15.
The cast of Captain Fantastic cheered in unison.
16.
Ryan Gosling laughed.
17.
Ryan Michelle Bathe and Sterling K. Brown were #CoupleGoals on the red carpet.
18.
Dev Patel was adorably bashful about his nomination.
19.
And the Stranger Things kids continued to be adorable.