This week, The Daily Show posted a clip of Ali Wong speaking to Trevor Noah about an experience she had with a white male comedian while she was pregnant titled "Ali Wong Takes No S**t" on TikTok. Within a day, the clip racked up nearly 1 million views, 122,000 likes, and 700 comments.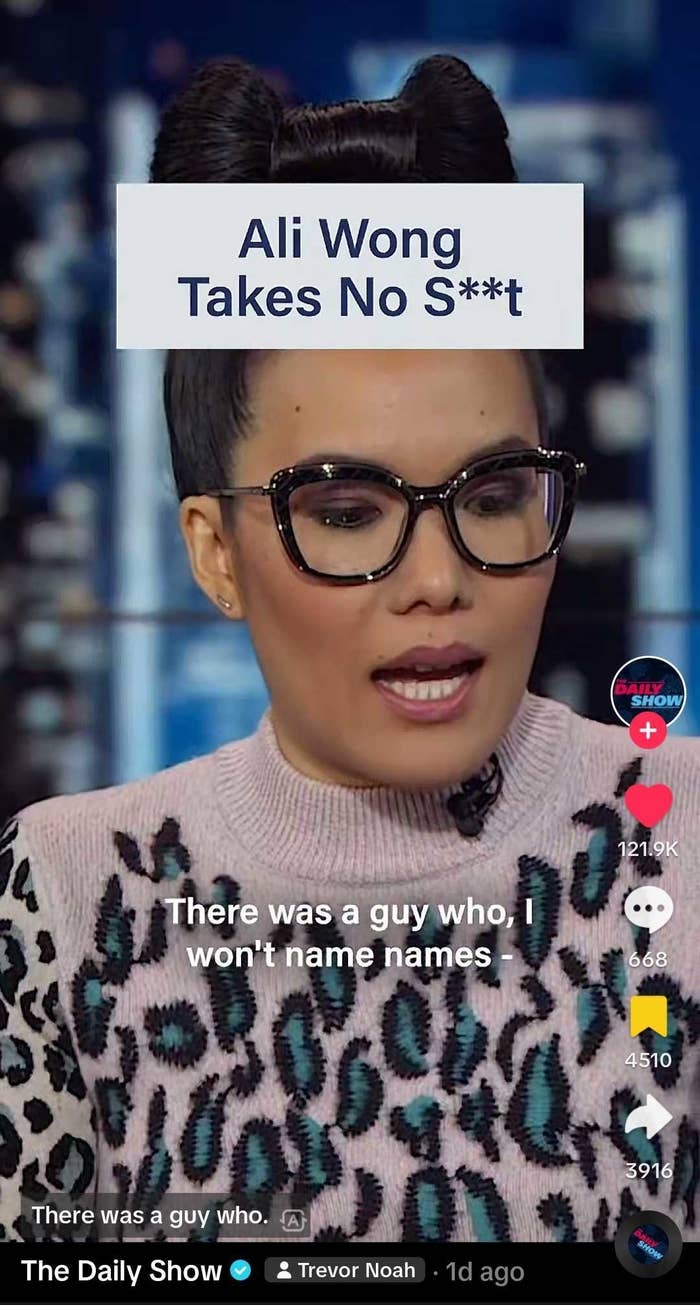 "He came up to me while I was pregnant the second time," Ali, who filmed her first Netflix special, Baby Cobra, while seven months pregnant with her first child in 2016 and her second special, Hard Knock Wife, while seven months pregnant with her second in 2018, began to describe.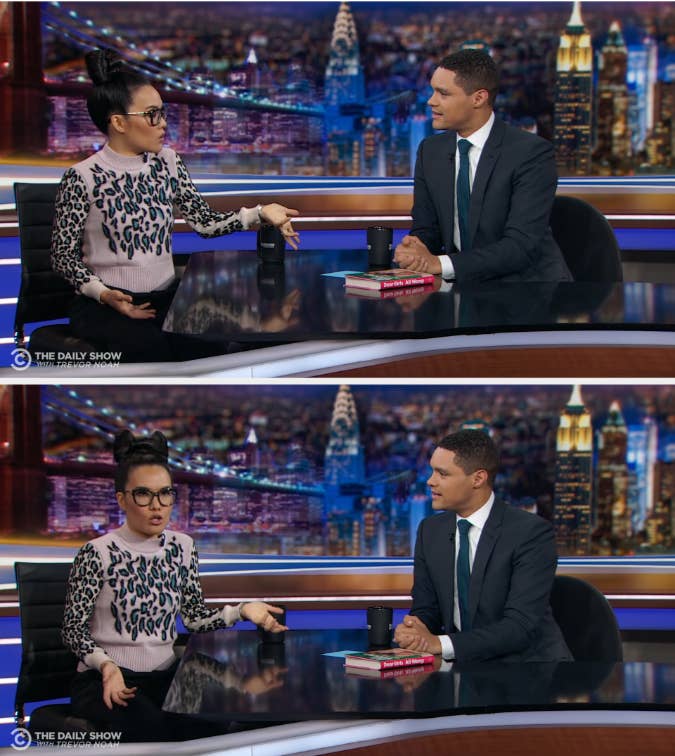 "He touched my belly with his fat, sweaty hand, which is so gross to begin with," she said, "It's like, 'Why don't you finger me while you're at it?' This is so not okay. Just because I'm pregnant doesn't mean it's okay for you to touch my belly."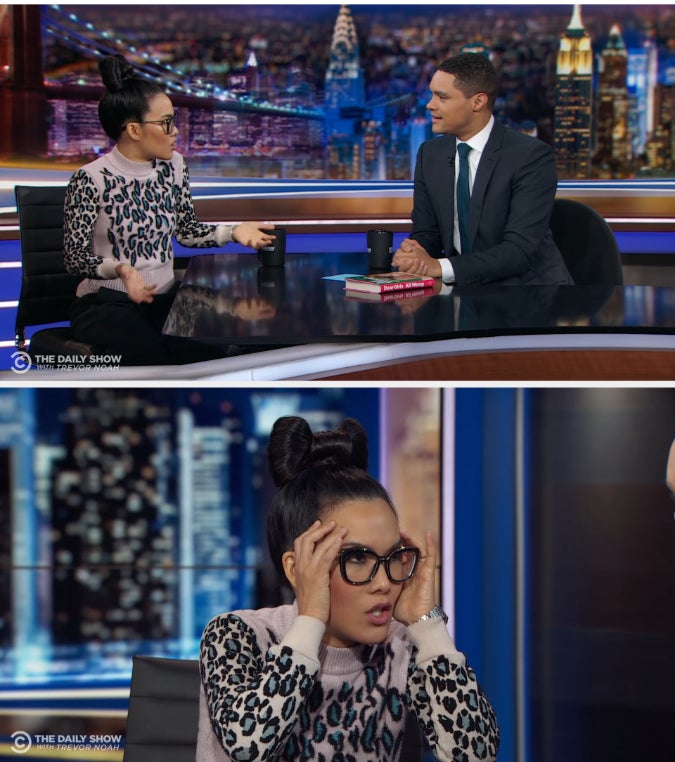 The comedian then said to her, "Oh, so this is your schtick. This is, like, your thing now, right?" After raising her hands to hold her face in frustrated shock, Ali told Trevor. "Getting pregnant is not rainbow suspenders. It's not a schtick."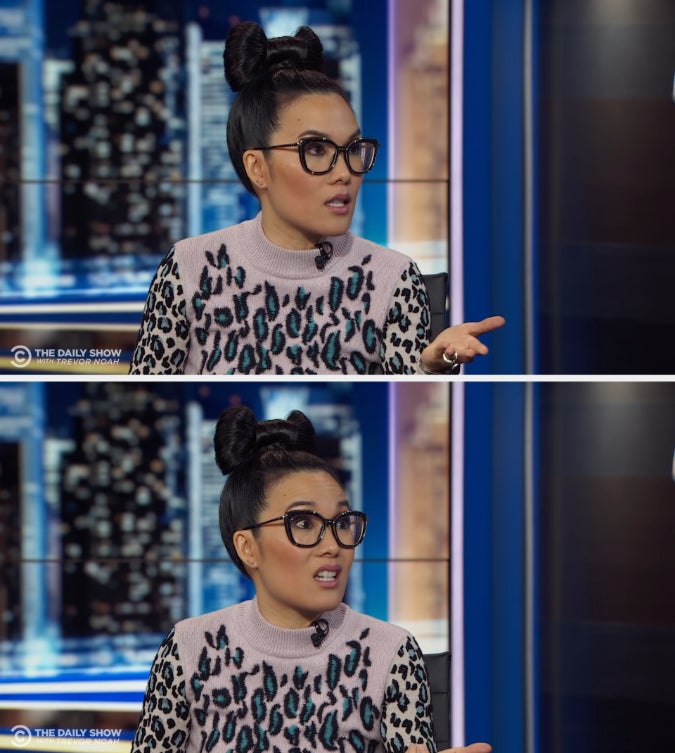 He followed that, Ali continued, by telling her that she's "so lucky" because she "[gets] all of this attention because [she's] both a female and a minority." As Trevor began to laugh at the absurdity of the notion, Ali commented, "Yeah, because, you know, historically, that's always been the winning combo for recognition and success."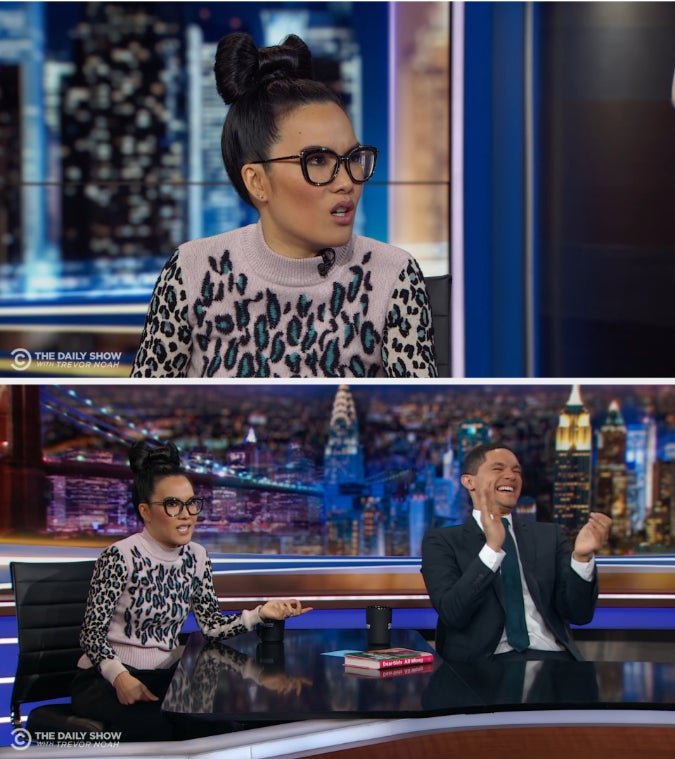 Of course, the story doesn't end there (because there's always some justification given, an attempt to "level" with you, after these kinds of statements). "He was like, 'You know what I mean,'" Ali said. "'Like me, I'm just another white guy.' And I was like, 'Be a better white guy.'"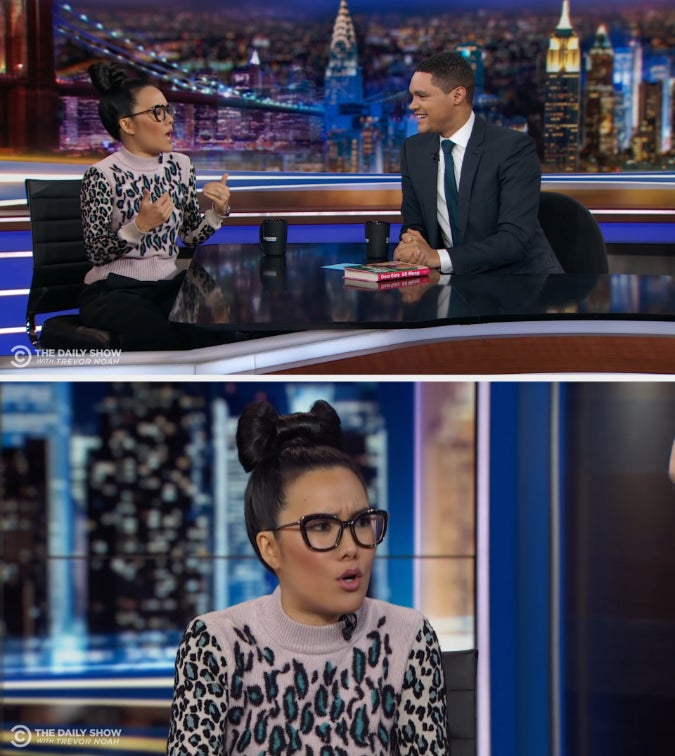 "Just be a funnier white guy, like, that's it," Trevor accordingly surmised as the clip ended.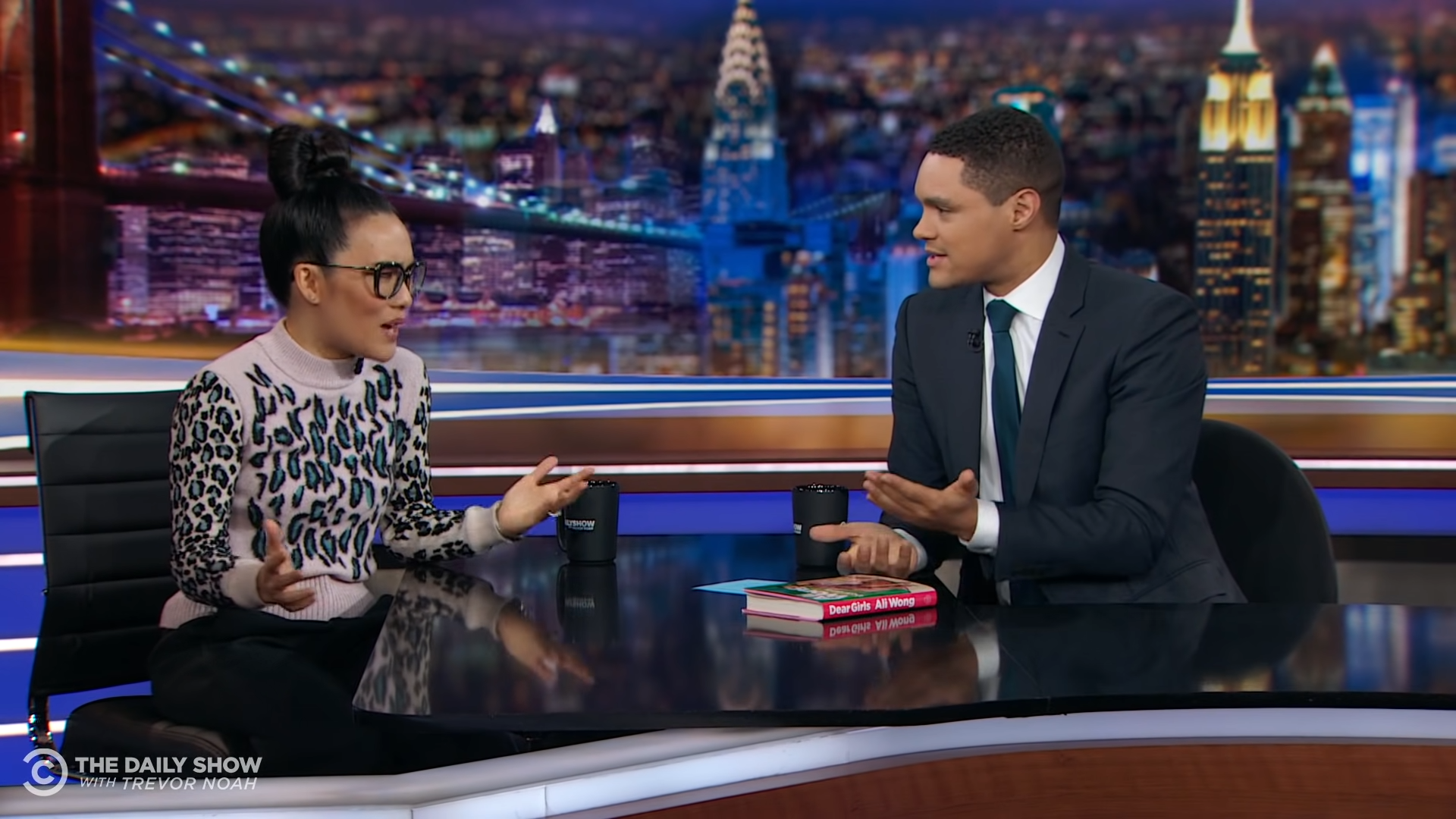 While some of the comments jokingly take guesses at who the comedian in question could be — encouraged by TikTok search suggestions, like "rainbow suspenders comedian" and the names of other white male comedians, generated by gathering common searches users made after watching, as well as keywords in the comments — most praise Ali for her boldness and point out that she gets attention because she's an incredible comedian.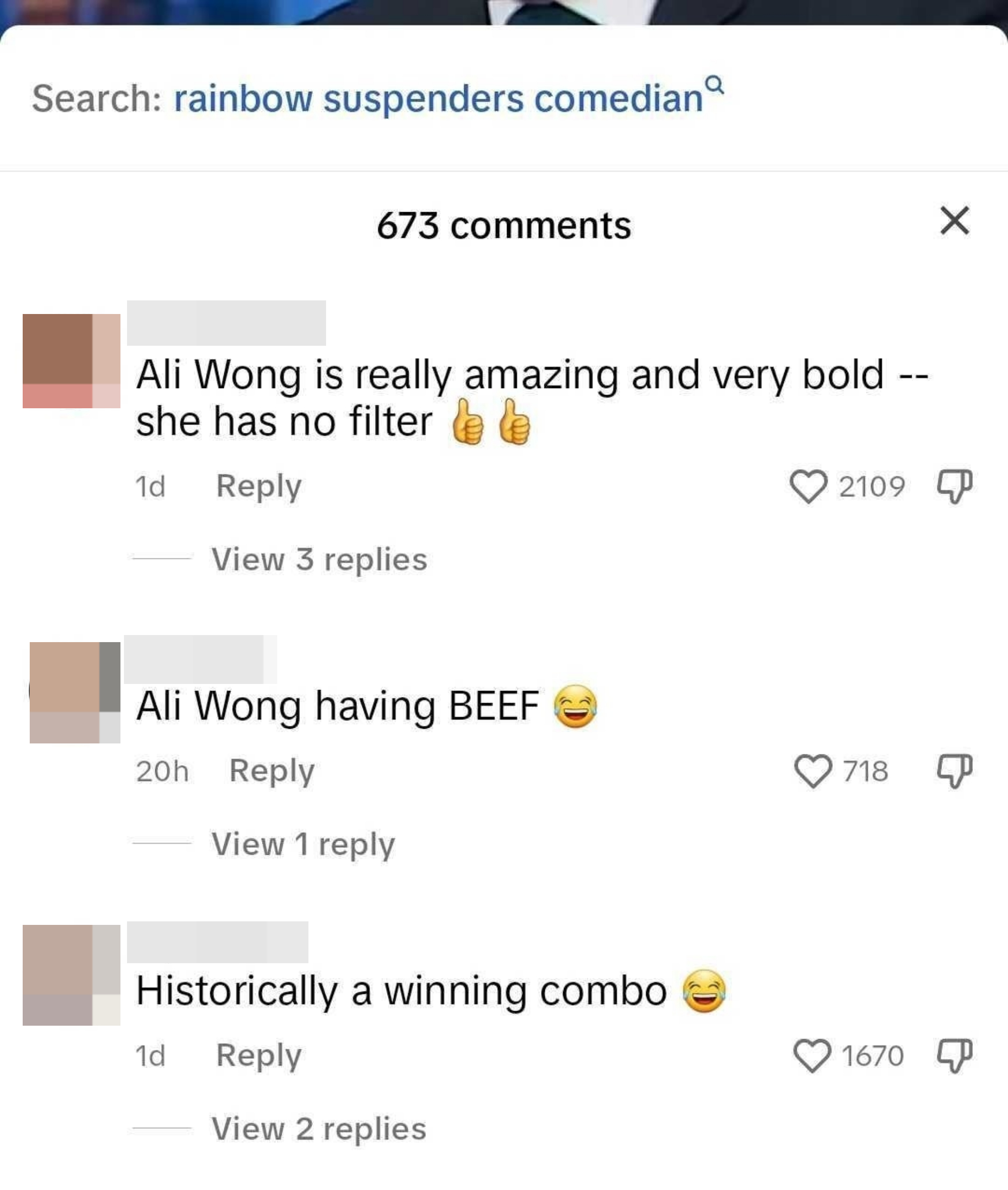 Those who've had similar experiences during pregnancy also commented in agreement. "Yeah, I hated [people] touching my pregnant belly without asking," wrote one person. "I HATED when people thought they [could] touch my belly without asking when I was pregnant," agreed another. "She said it so well."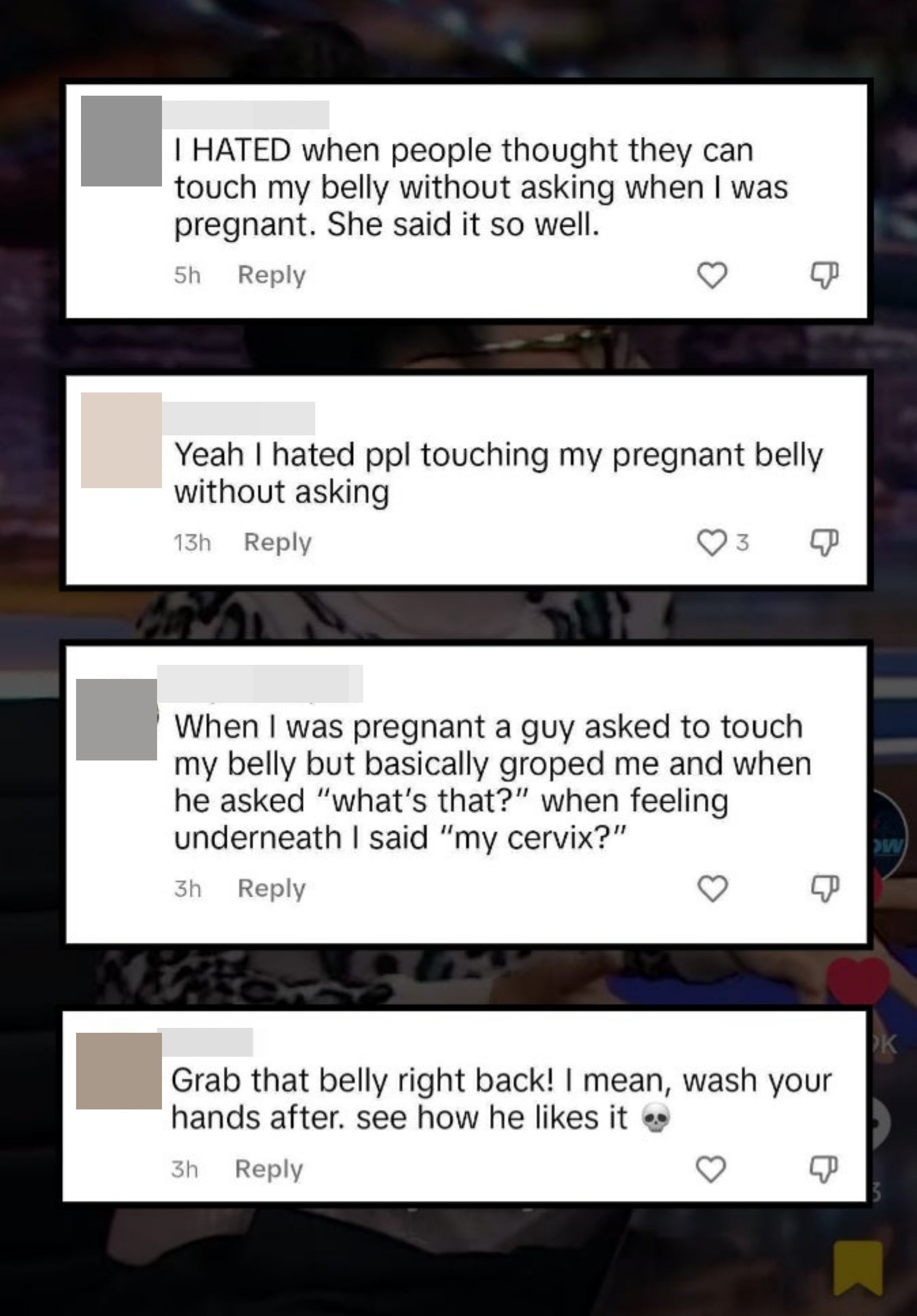 Since her appearance on The Daily Show, Ali has continued to earn success in both stand-up and acting. Notably, she was not pregnant when writing and starring in the Netflix film Always Be My Maybe in 2019; when writing her book Dear Girls: Intimate Tales, Untold Secrets & Advice for Living Your Best Life in 2019 (which won that year's Goodreads Choice Award for Humor); when voicing the titular Bertie in the animated series Tuca & Bertie from 2019–2022; when filming her third Netflix special Don Wong in 2022; or when co-producing and starring in the Netflix series Beef in 2023.
What do you think? If you've been pregnant, does Ali's experience resonate with you? Share your thoughts and comments below.