Sequels don't always suck, as proven by Sing 2, which is just as joyful as its predecessor. That's due in large part to the voice cast, who continue to imbue their characters with the vibrant personalities to match their vocal chops.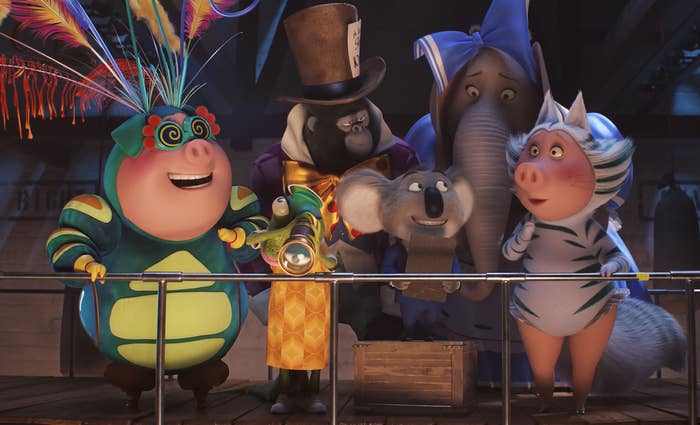 The movie is choc-a-bloc with huge names from the world of music and film — here's where you might know those voices from!
1.
Matthew McConaughey as Buster Moon
2.
Reese Witherspoon as Rosita
3.
Scarlett Johansson as Ash
6.
Garth Jennings as Miss Crawly
7.
Taron Egerton as Johnny
8.
Jennifer Saunders as Nana Noodleman
9.
Nick Offerman as Norman
10.
Peter Serafinowicz as "Big Daddy" Marcus
11.
Bono as Clay Calloway
12.
Bobby Cannavale as Jimmy Crystal
13.
Halsey as Porsha Crystal
14.
Letitia Wright as Nooshy
15.
Chelsea Peretti as Suki Lane
16.
Pharrell Williams as Alfonso
18.
Adam Buxton as Klaus Kickenklober
Are you excited to ~sing~ along to Sing 2 (sorry)? Let us know in the comments!