Last week a picture of Rihanna and Sarah Paulson filming on the set of Ocean's Eight went viral because it really looks like every black woman's experience when they have braids.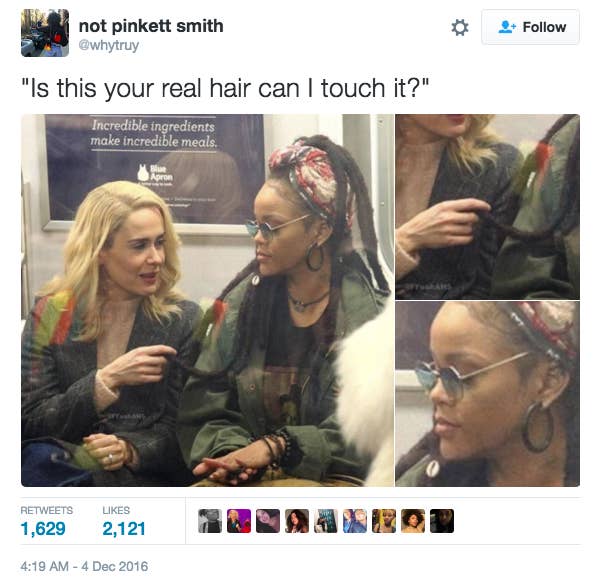 No one knows what was actually said during this exchange but Rihanna's facial expression really sums up how it feels for black women when people – mostly white people – touch our hair. People said Rihanna looked like she was resisting the urge to let Paulson know what she was doing is rude.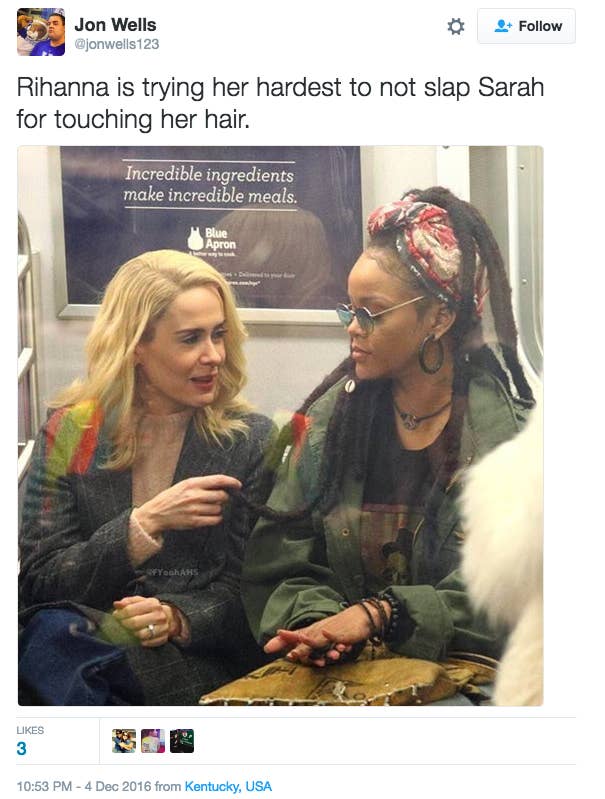 Evidence: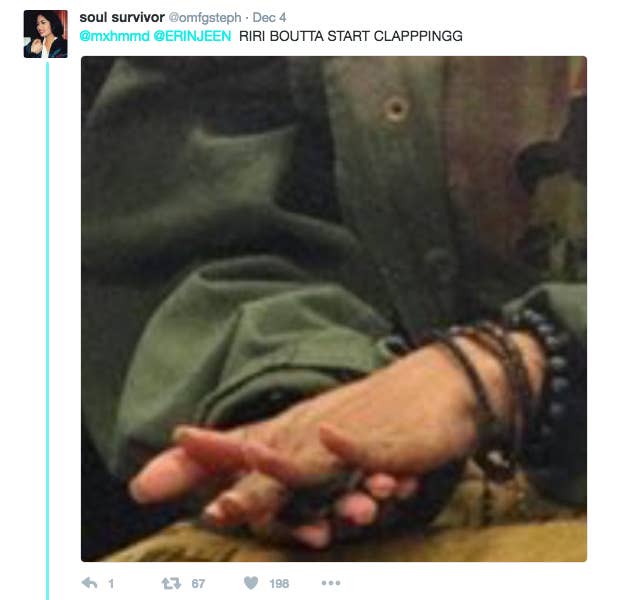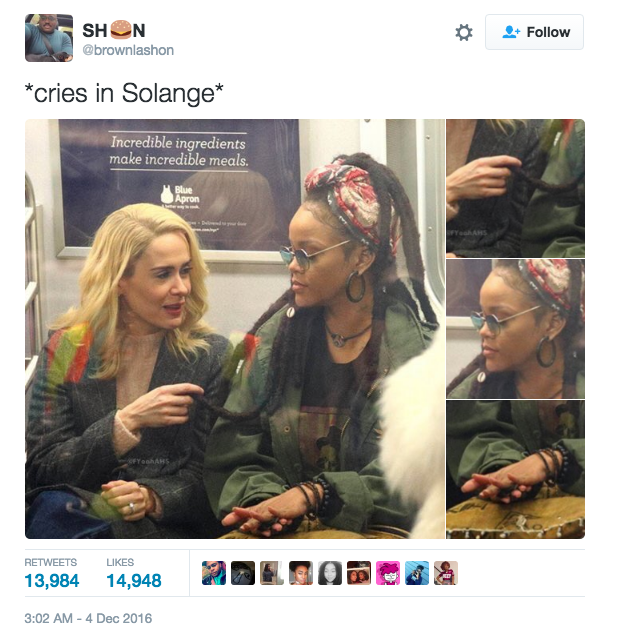 Possible single cover:
Some black women remember being made to feel like a pet when people stroke and touch them.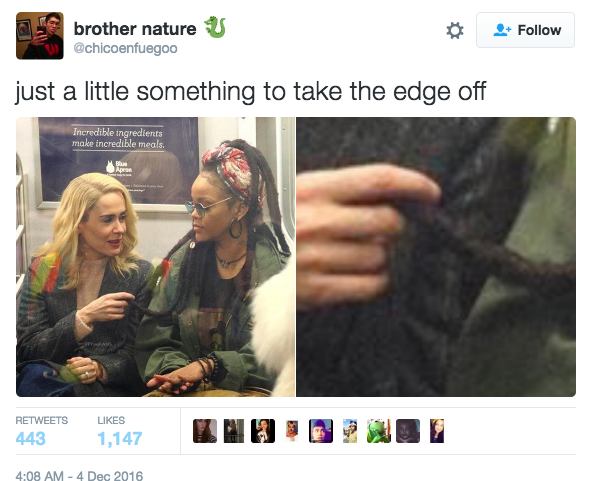 Black women often get confused for other black women with braids – that tends to happen a lot. Then we get the weirdest compliments.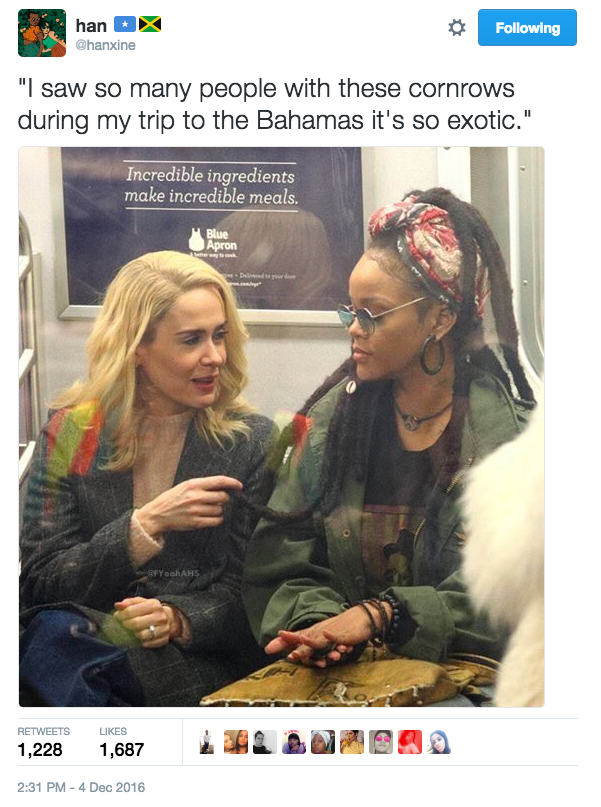 Because we are all the same. :/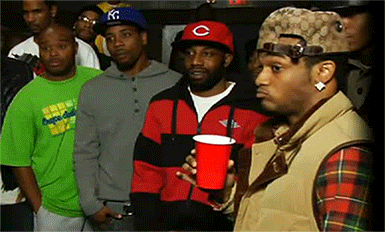 It also takes black women back to the interesting questions they've been asked about their hair: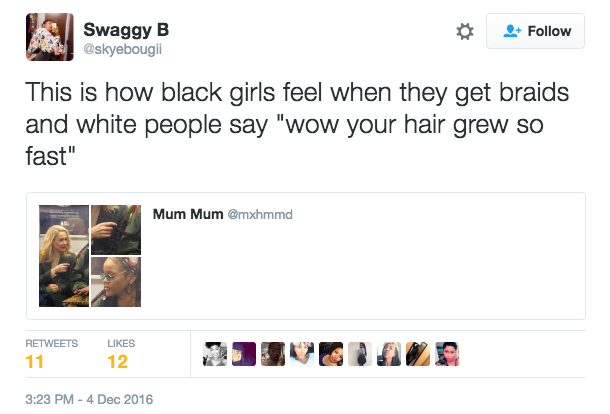 It's even more annoying when people don't know what the hairstyle is called.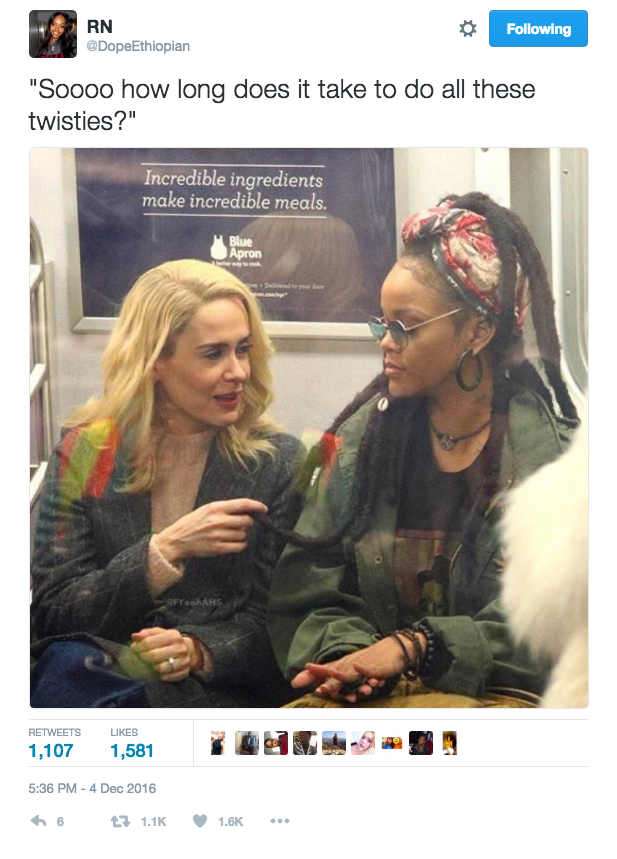 Sarah Paulson's agent has been contacted for comment.