In fact, Timothée credits Cudi for inspiring him to pursue acting as a full-time career.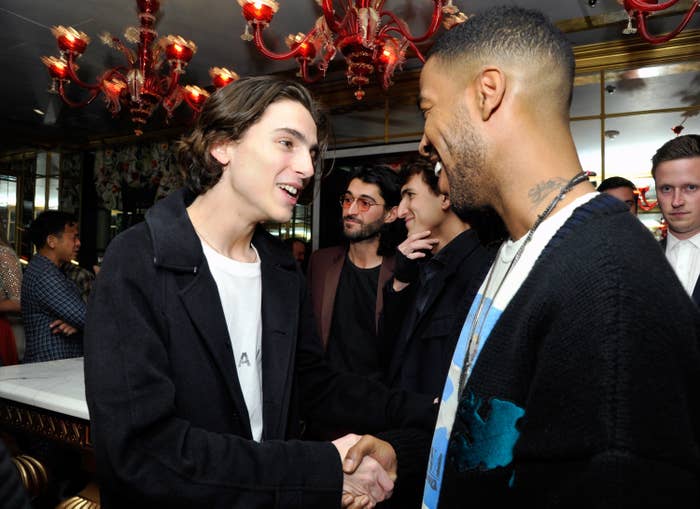 The following year, Cudi tweeted that Timmy was his favorite artist at the moment:
Naturally, Timmy had this reaction:
Since then, the bros have been spotted hanging out over the holidays...
..and stunting on red carpets together. We love to see it!
TBH, I need a guy who looks at me the way Timothée looks at Cudi.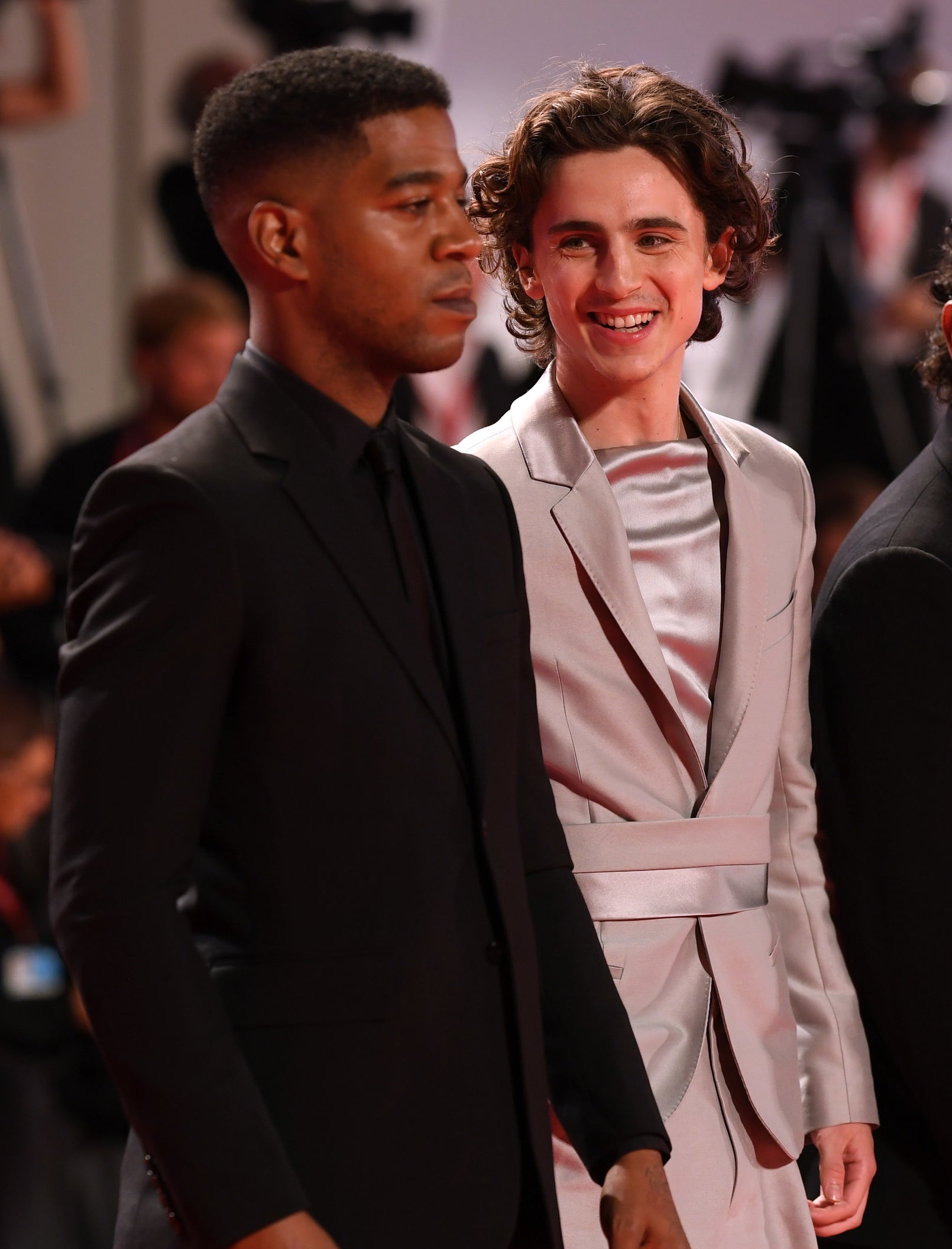 After starring in multiple projects together, including Netflix's Don't Look Up and Cudi's 2021 documentary, A Man Named Scott, the dynamic duo teamed up once more for Netflix's newest animated series Entergalactic.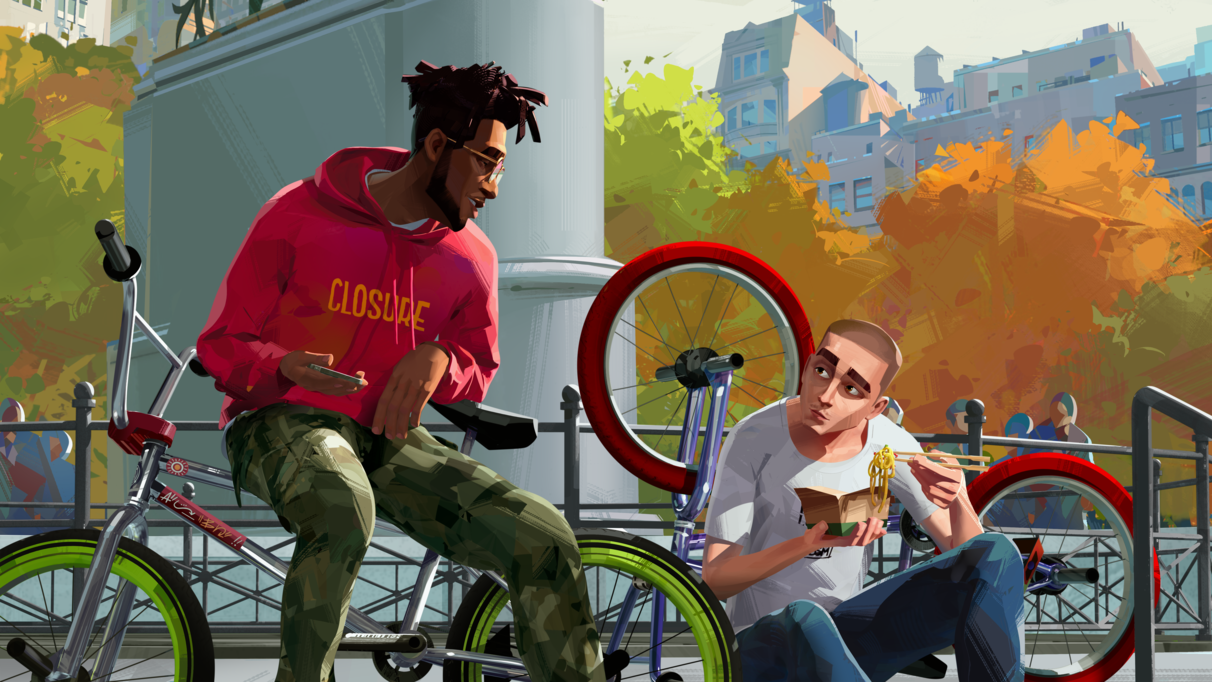 The short series is a whimsical love story that takes place in New York City, propelled by the intergalactic sounds of Cudi's latest album of the same name.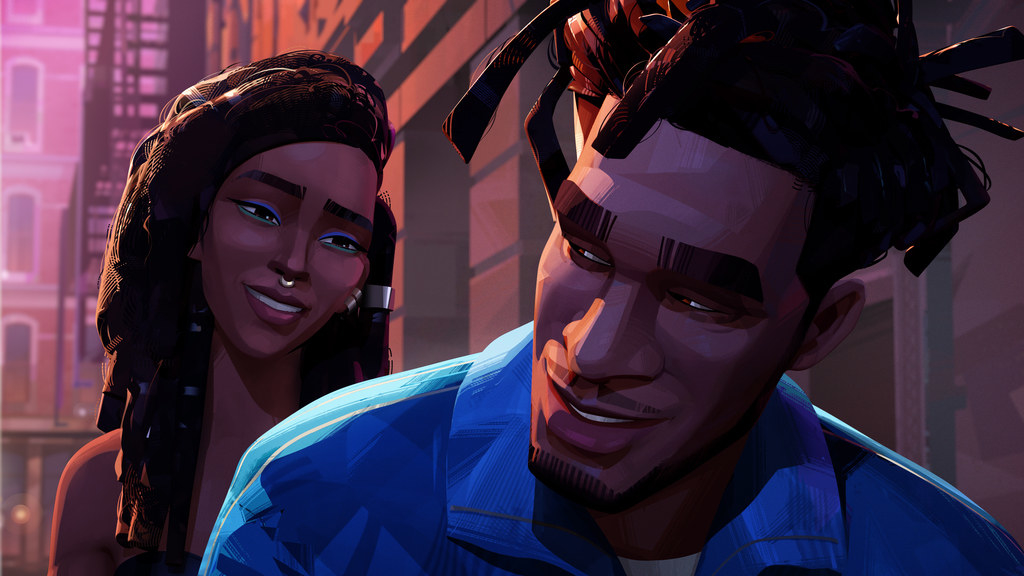 Timothée plays Jimmy, an uber-opinionated weed dealer and the best friend to Cudi's character, Jabari. Jimmy frequently offers advice to Jabari, who is quickly falling in love with his next door neighbor, Meadow, voiced by Jessica Williams (2 Dope Queens).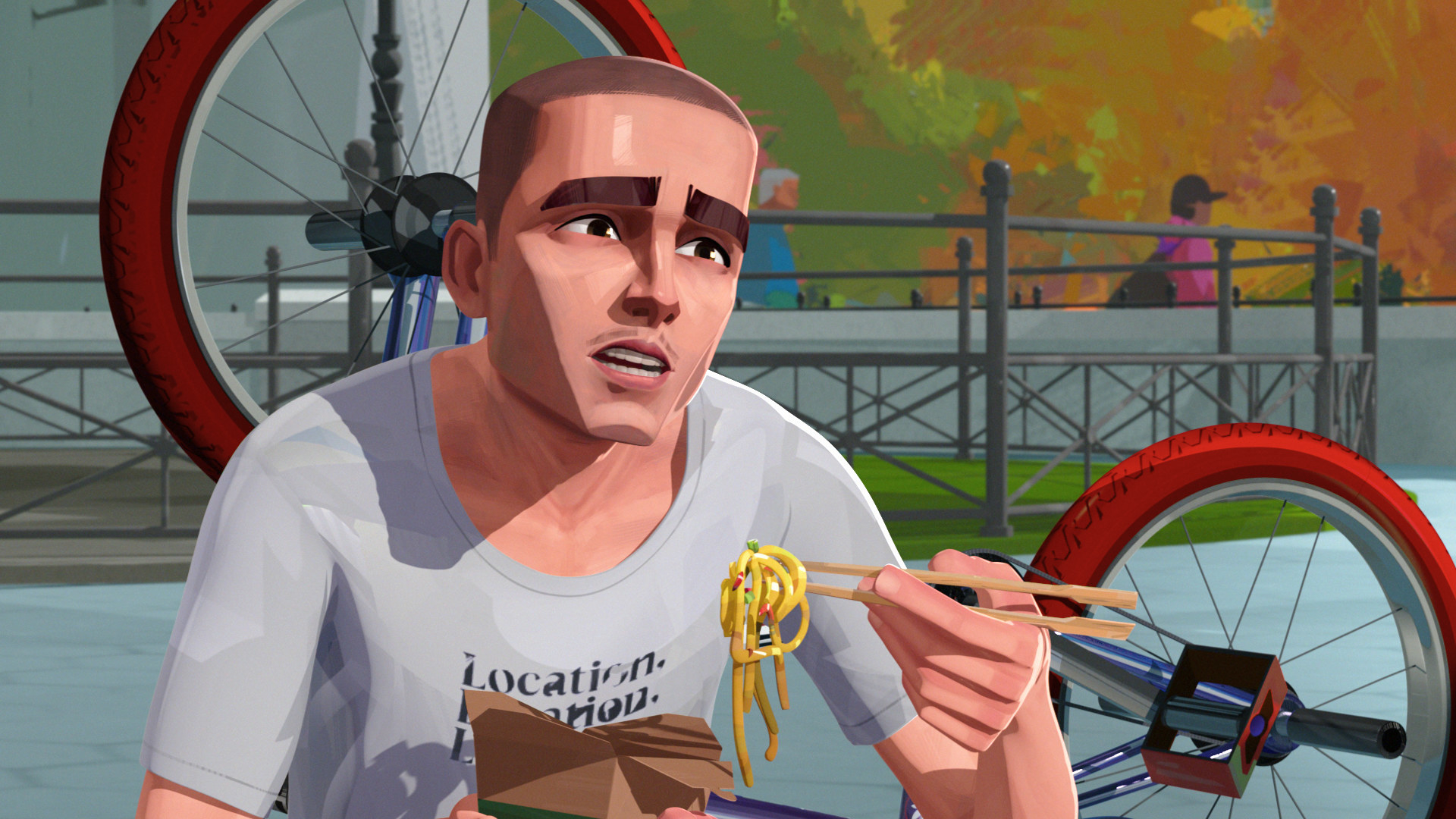 During a recent interview with BuzzFeed, Cudi shared the backstory of how Timothée became involved in the project. "It wasn't as hard as I thought it was gonna be," Cudi joked.
"I talked to him a couple of times about Entergalactic before any of the business deals were done," Cudi continued. "I was like, 'You know, I would love for you to be in this, man.' He said, 'No problem, for sure.'" Still, the "Day 'n' Nite" rapper wasn't so sure Timmy would actually do it.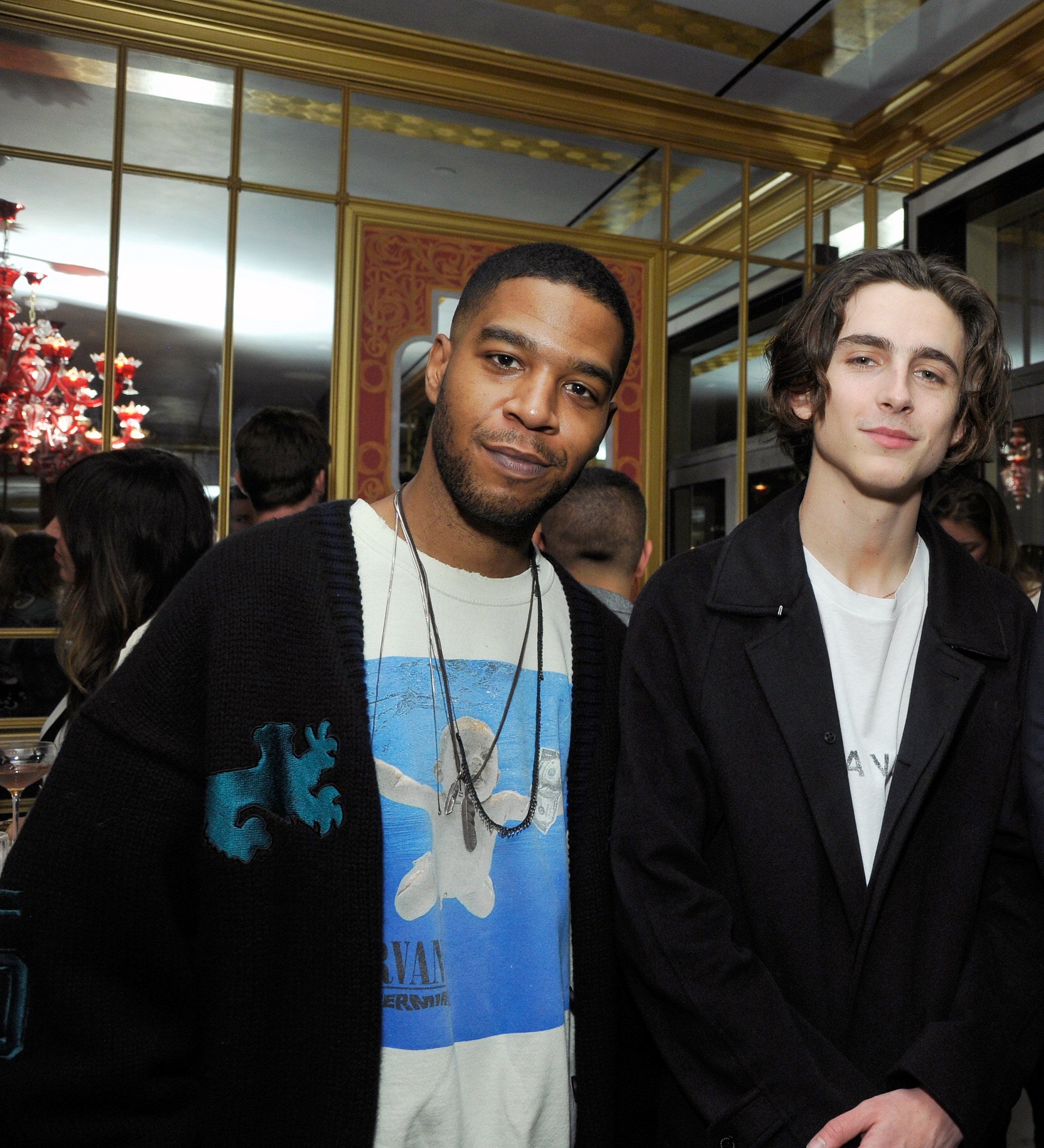 "I was thinking, he's probably just saying this now because I'm in his face and I'm asking him." But, as it turns out, Timothée was genuinely interested in the concept. Cudi revealed that the Oscar nominee was "one of the first people" who signed the official paperwork to join.
Although he admits that their friendship likely helped close the deal, Cudi added, "One thing that I do understand is that whether me and Timmy are friends or not, he's not about to do some shit just because. So, it needed to be dope. And it needed to be something that made sense for him to do."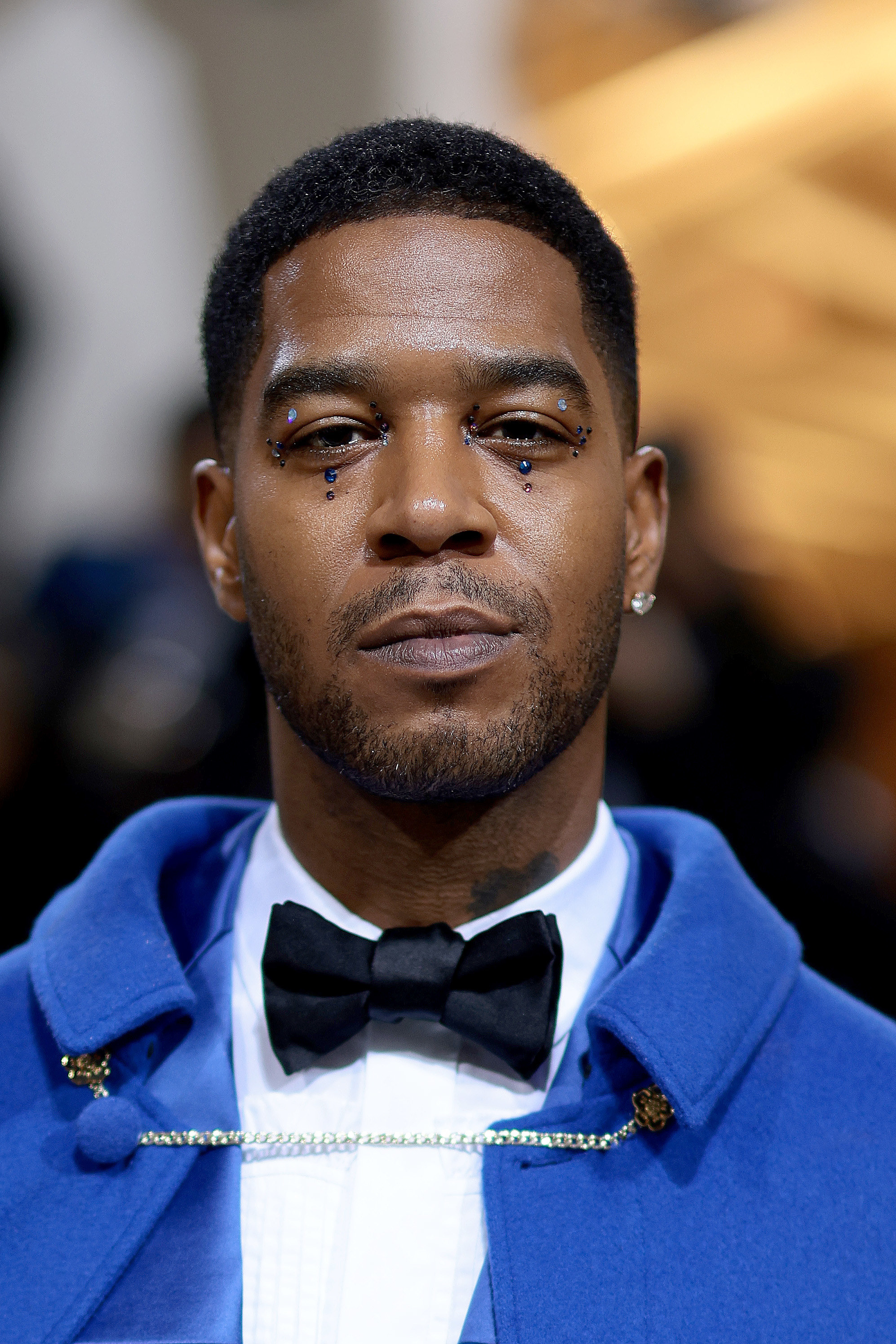 "After [Timothée] read the script, he was like, 'Yo, this is fire. I fuck with this.' I was relieved. I was like, okay, he truly fucks with this."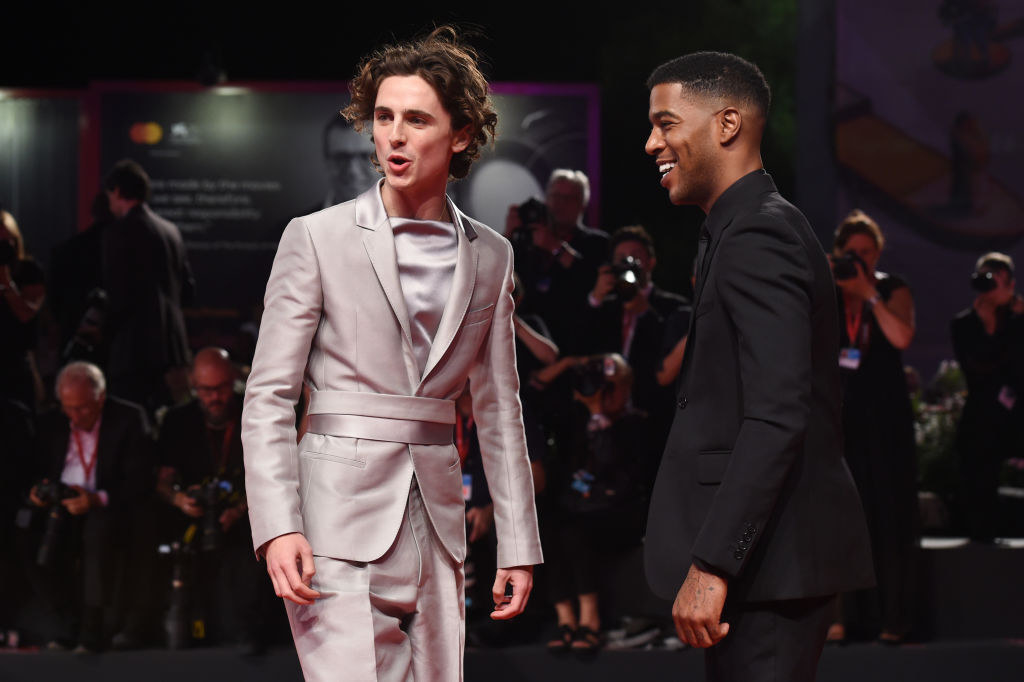 "It just means a lot to me, man," he concluded. And the rest is now cinematic history!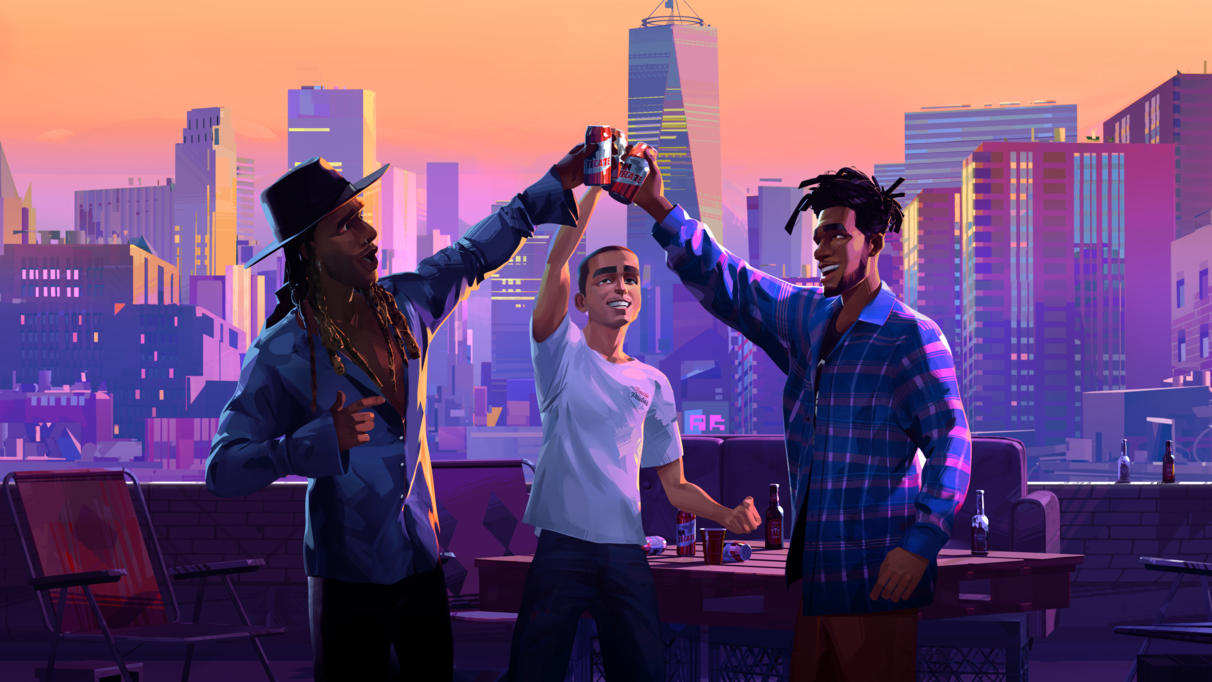 Thanks for chatting with us, Cudi! Read our full interview here and be sure to check out Entergalactic, now streaming on Netflix.