It all started last year when Katy extended a literal olive branch to Taylor while she was on tour to support her Reputation album.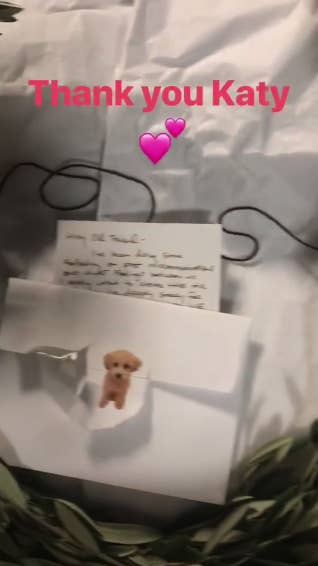 Taylor also baked cookies for the "Bon Appétit" singer, who called her a "good baker," so you know it's real.
Anyway, Katy recently stopped by The Ellen Show and revealed new details about her decision to make amends.
"We have such big groups of people that like to follow us and they started turning against each other a little bit too. And it was really unfortunate," she shared.
"I'm all about redemption and forgiveness, and for setting an example for those younger people that it could be cool to ask for forgiveness and to confront someone you may have an issue with or problem with and to talk it out," she added.
Points were made. I stan this growth and maturity from both artists, TBH.