The video is a massive celebration of LGBT pride, and takes place in a diverse and inclusive trailer park packed full of Taylor's celebrity friends.
However, one of the biggest surprises of the video was the appearance of Katy Perry right at the end.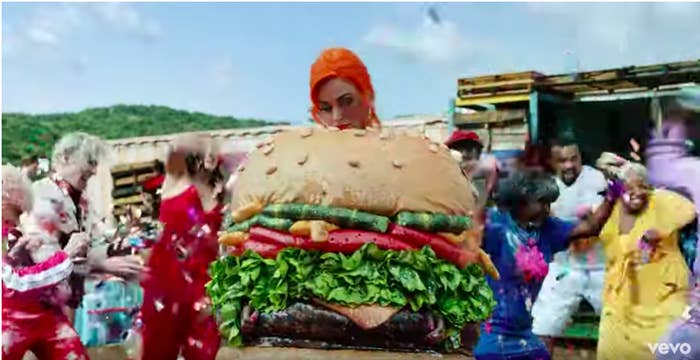 Taylor, dressed as a box of fries, looks around a crowd of people having a food fight before spotting Katy, who's dressed as a burger. They walk towards each other, hold hands, and dance before embracing.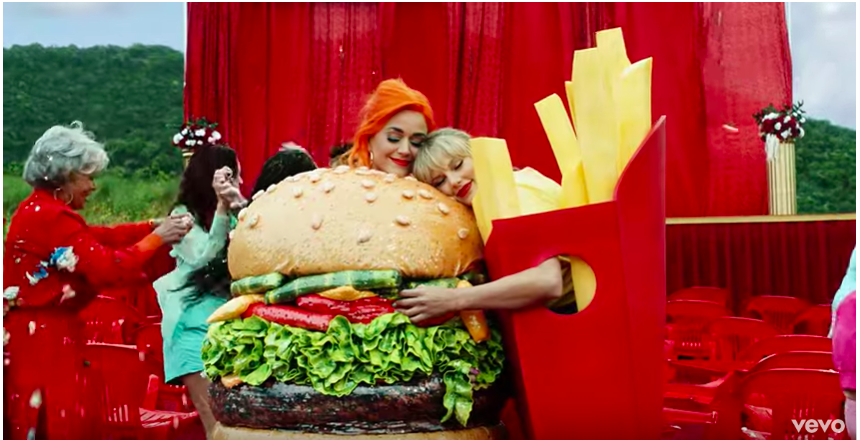 Everyone loved the surprise reunion of two of pop's most iconic stars, and expressed relief that the feud was finally over.
And now Taylor has opened up about the process of asking Katy to be in the video.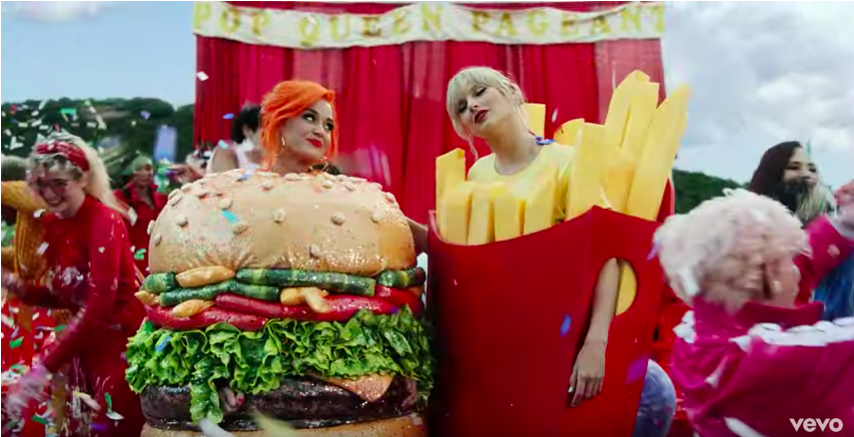 Speaking to Greg James on the Radio 1 Breakfast Show, Taylor began by saying that she and Katy actually made up a long time ago, but decided to keep their reconciliation private.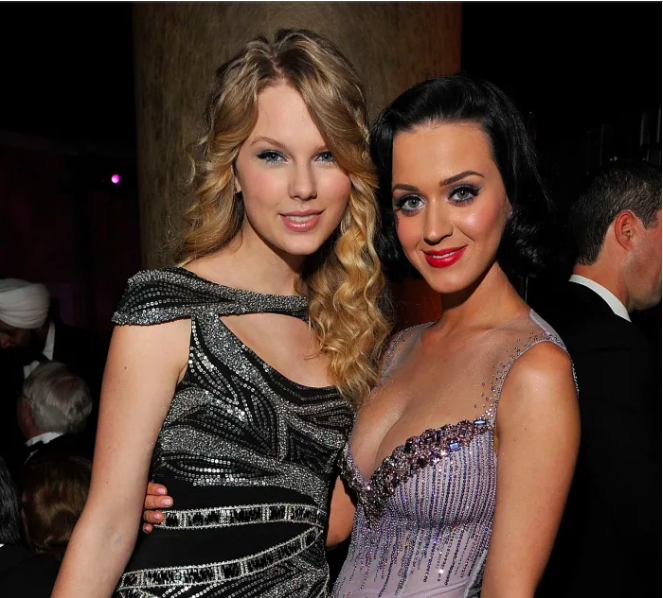 Taylor went on to reveal that she had the idea to include Katy in the video for "You Need to Calm Down", but wasn't sure if she'd want to be involved. So, Taylor sent Katy a text laying out the synopsis of the video and, luckily, she agreed to make a cameo.
And it turns out that Katy actually gave Taylor the inspiration for the burger and fries costumes by dressing as a hamburger at this year's Met Gala.