And, judging from the photos, things got a lil' awkward:
The former BFFs posed for photos with Diddy and Pharrell, who showed up wearing a Band-Aid over his chin, adding to the awkwardness of it all:
Kanye gave this scowl:
Then, Jay-Z gave this blank stare into the distance as the guys held small talk about their billions, probably:
This is the classic "get me out of here" face you make when you run into your ex at a function, tbh.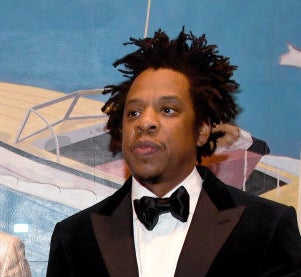 But, eventually, Kanye and Jay did acknowledge each other and embraced with a handshake:
So, there you have it. Jay-Z and Kanye reunited at last. What I would give to have been a fly on that wall.