It Doesn't Make Any Sense How Good "Watermelon Sugar" By Harry Styles Is
"After listening to 'Watermelon Sugar' by Harry Styles I am pregnant."
The Harry Styles Takeover™ is happening, y'all.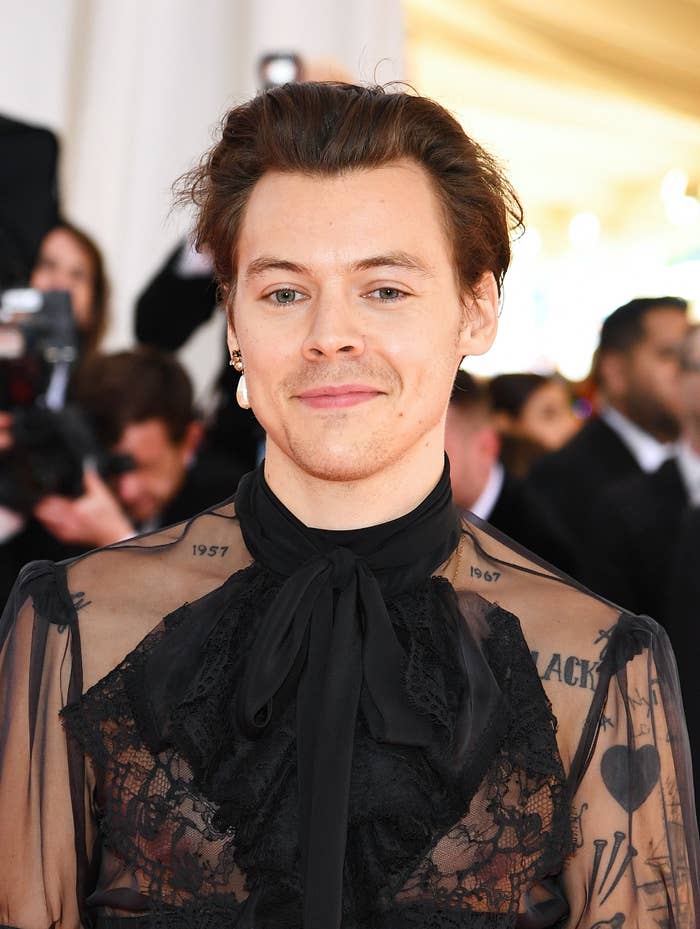 In addition to hosting Saturday Night Live last night, the "Lights Up" singer surprised fans when he released a new song titled "Watermelon Sugar," from his upcoming album, Fine Line.
When Harry comes in smooth on the first verse, singing the lyrics: "Tastes like strawberries on a summer evenin' / And it sounds just like a song / I want more berries and that summer feelin' / It's so wonderful and warm."
And then that chorus? Oh, let's talk about it! "Watermelon sugar, high! / Watermelon sugar, high!" he croons, repeatedly. Now it's stuck in my head.
I'll definitely be singing "Breathe me in, breathe me out / I don't know if I could ever go without" all winter long.
It also didn't help that Harry also performed the song for the first time live on SNL.
Of course, I wasn't the only one losing their shit over "Watermelon Sugar". Harry stans — which, I think I might be one — were reacting to the surprise drop on Twitter. Here are some of the best responses:
Some people are ready for summer after listening:
Others are just basking in the song's greatness:
What do you think of the song? Do you love it as much as I do? Sound off in the comments!