In the hilarious skit, Harry and comedian Chris Redd play funeral DJs named Luke and Marcus paying tribute to their "close, personal friend" Betty at her homegoing ceremony.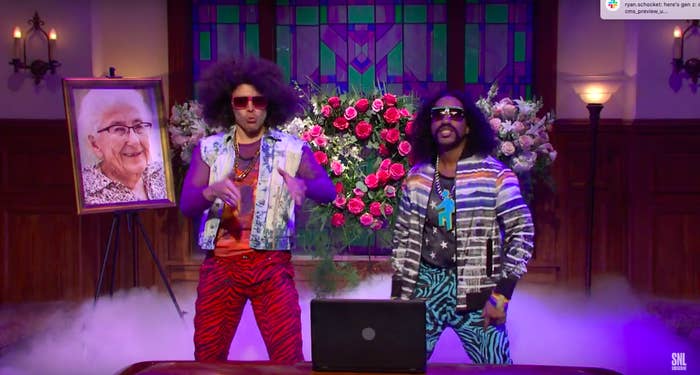 "Time to turn up!" Luke announces to the funeral attendees upon arrival.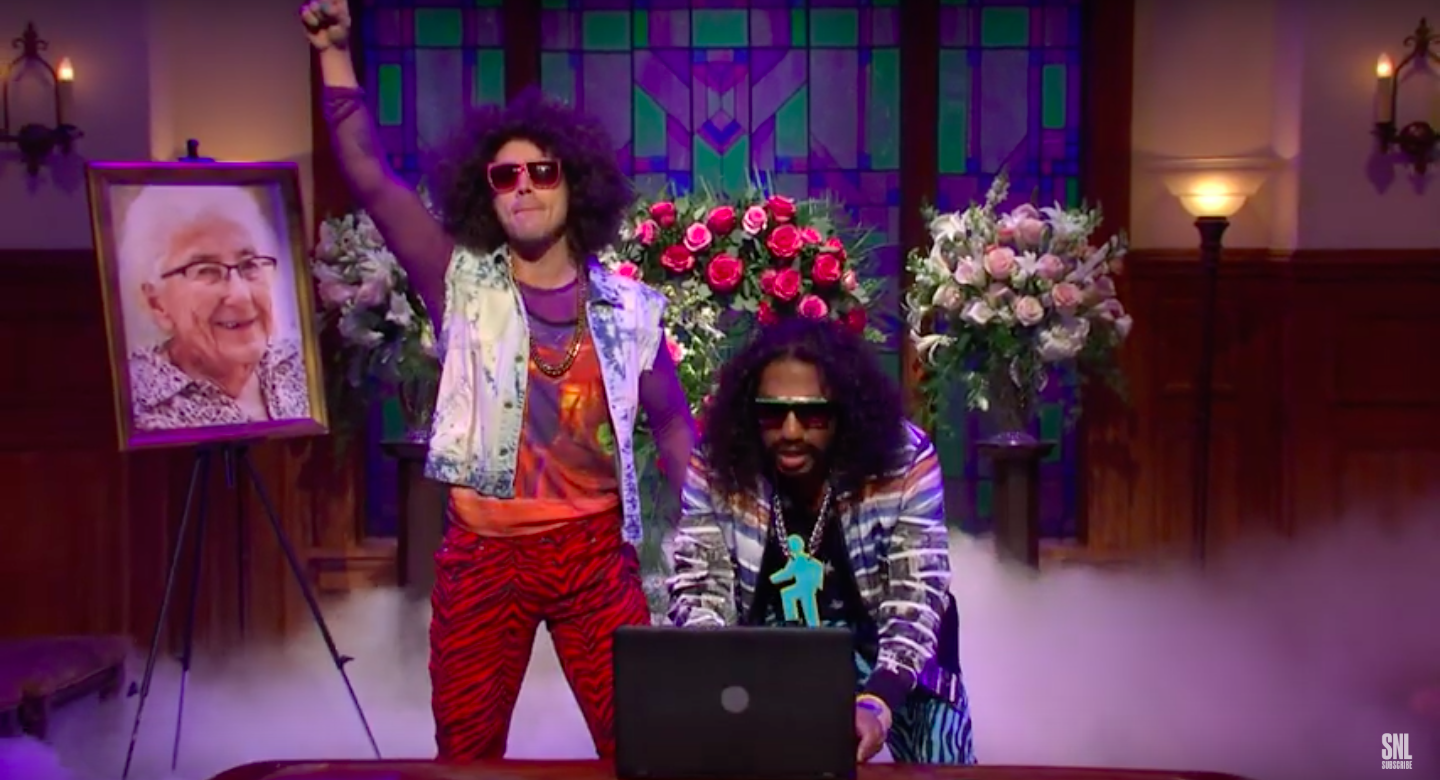 Their reactions? Priceless 😂.
There's fist-pumping and EDM music.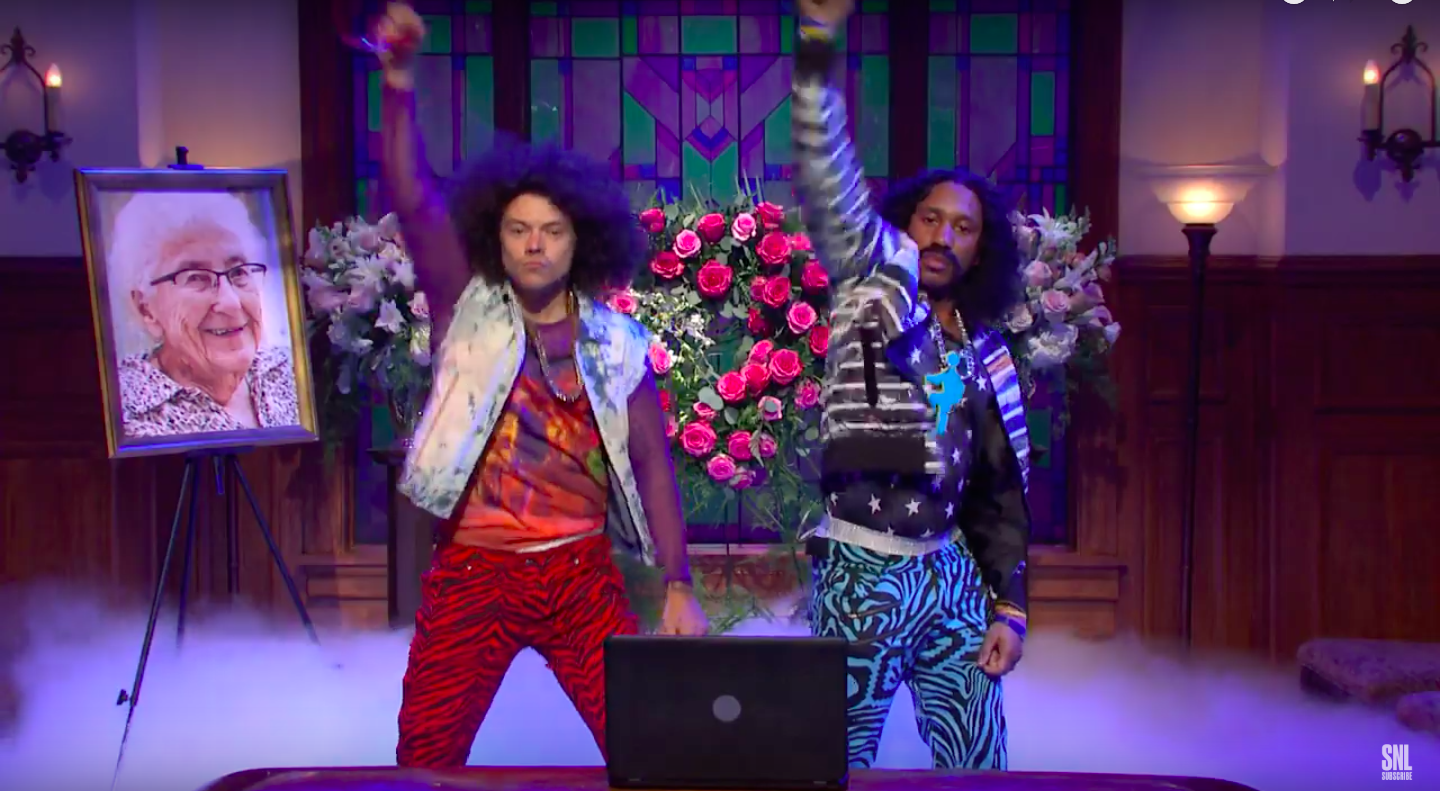 There are heartfelt speeches.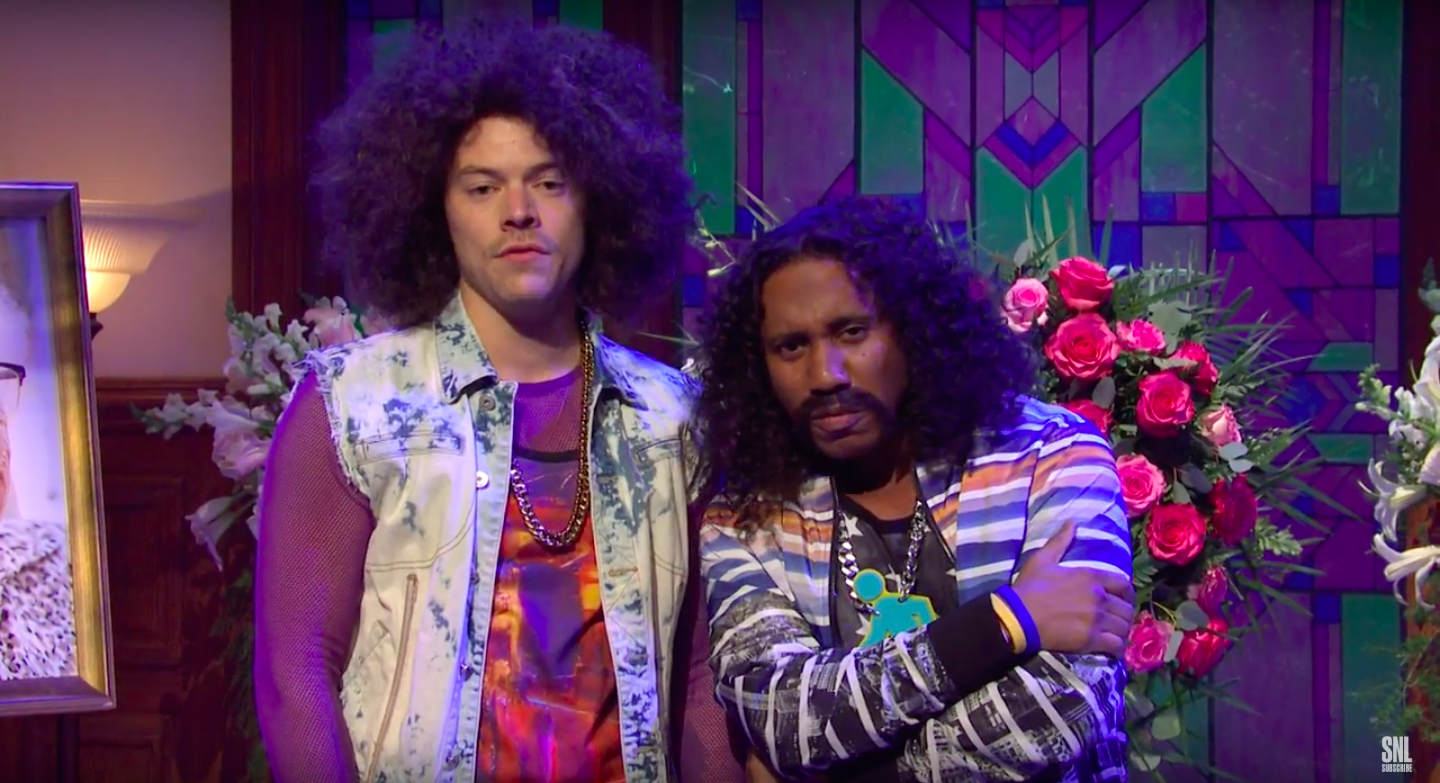 Pete Davidson even shows up as "the official manager of DJ Casket," looking to collect "tithes and offerings."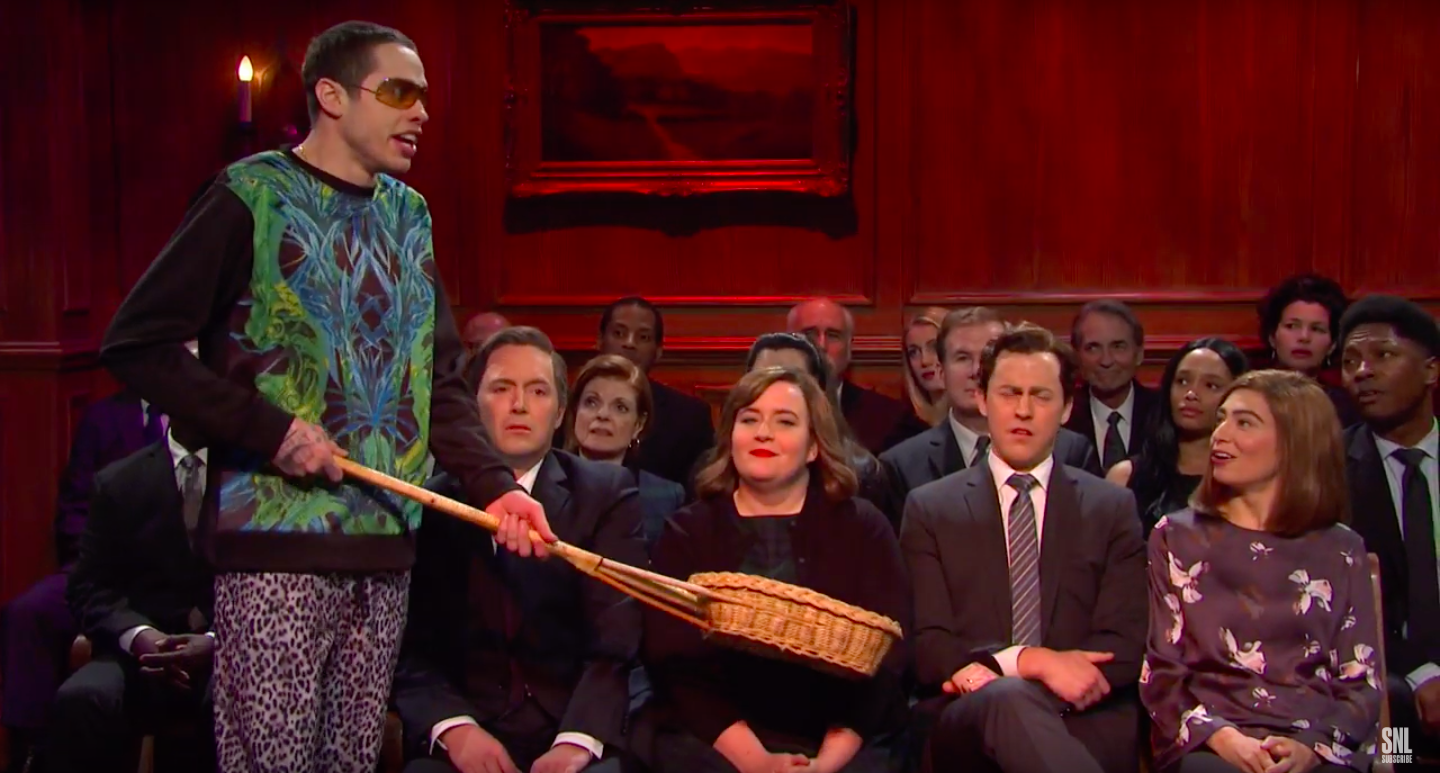 It all leads up to Harry and Chris, as Luke and Marcus, ripping off their pants and dancing in their underwear, which reads "R.I.P. Betty."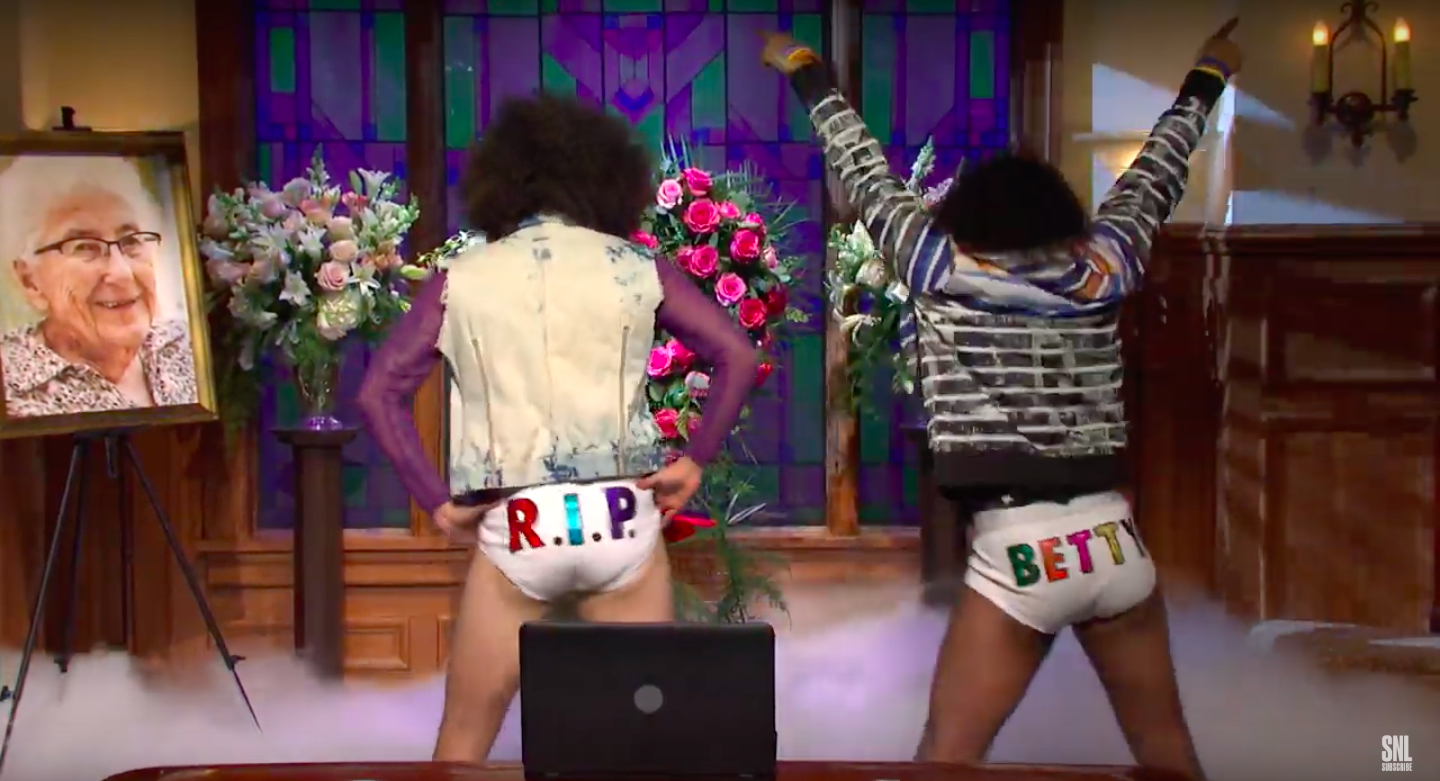 Harry Styles shaking his butt in his tighty-whities? I'm officially dead ⚰️.
What did you think of the epic "SNL" moment? Tell me in the comments!