Lately, people have been bored of out of their minds while social distancing from everyone to combat the coronavirus pandemic.
However, Saturday night was much different. Over 100,000 people gathered on Instagram to watch DJ D-Nice play all the bops, from current hits to old-school jams, while they danced* in their pajamas at home.
Earlier in the day, the Bronx native announced he would be hosting yet another virtual DJing session this week to help lift people's spirits. "Tell a friend! Homeschool at Club Quarantine! Get your bottles ready!" he wrote.
Sure enough, it didn't take long for some of your favorite celebs, who are also social-distancing, to show up and get the party started.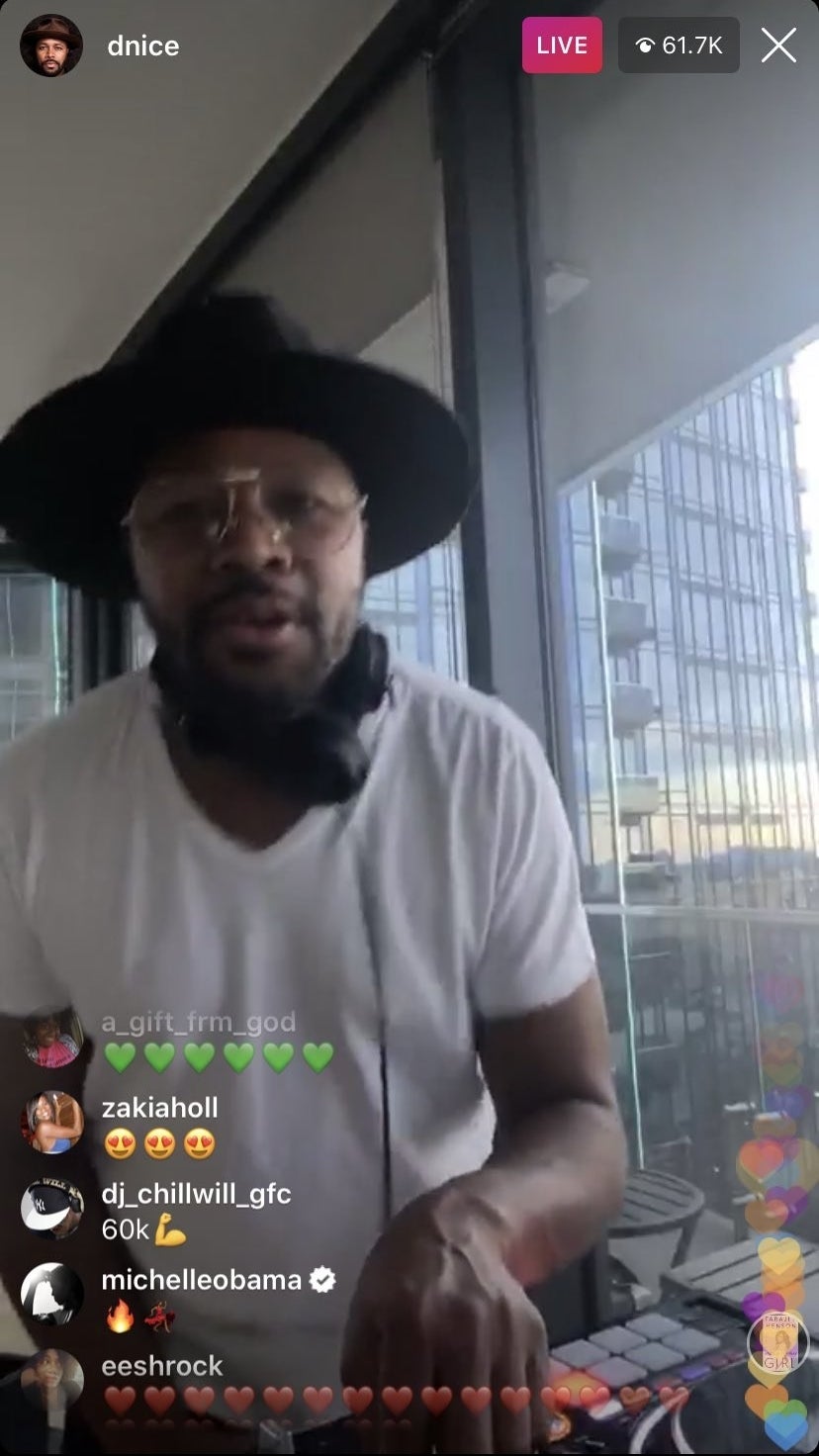 Here's a clip of the adorable moment DJ D-Nice noticed Mrs. Obama was in the room. It's too pure:
Presidential hopefuls Joe Biden and Bernie Sanders also came through, and tbh, I was not expecting that: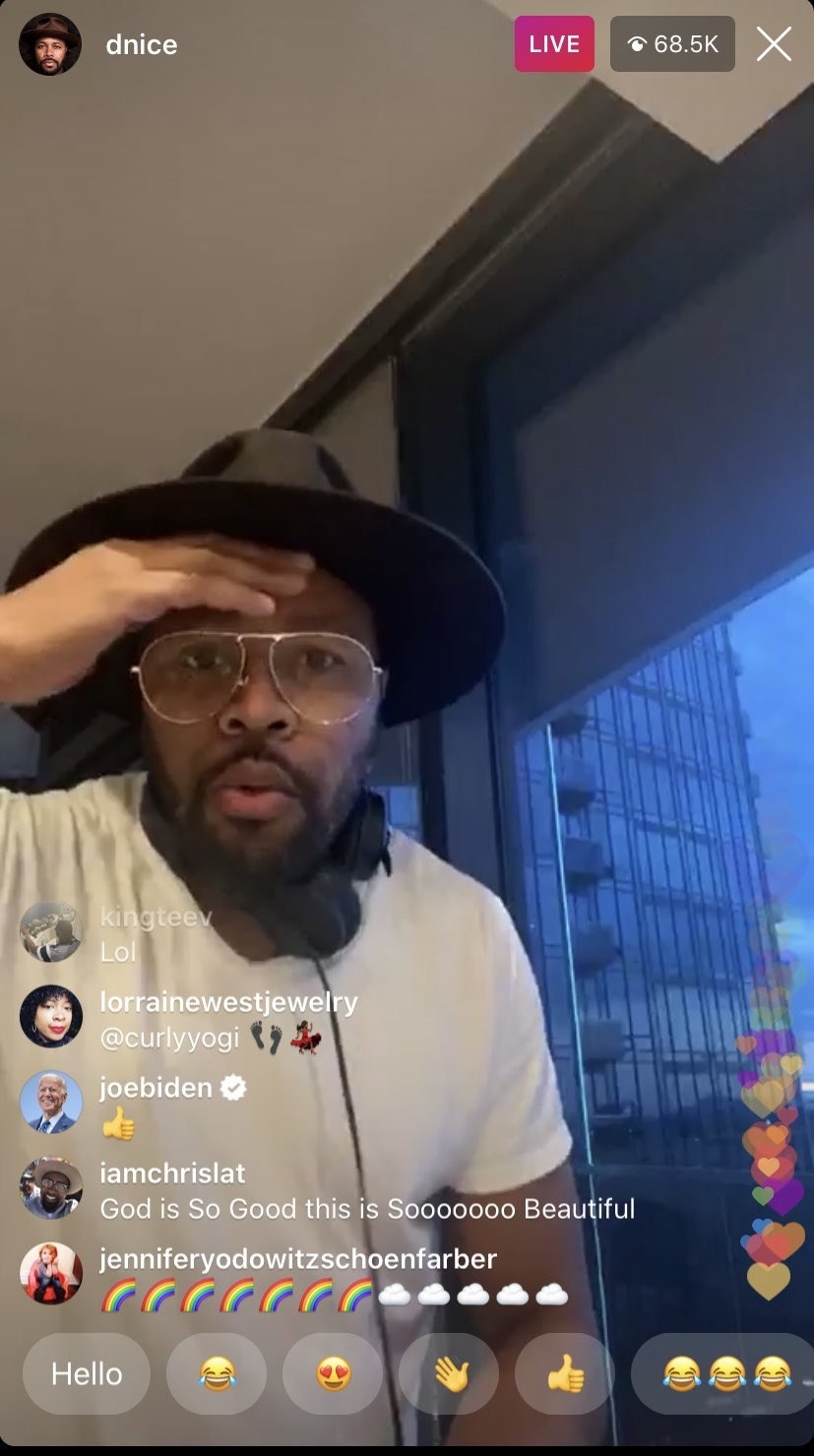 Ellen DeGeneres, Naomi Campbell, George Lopez, Missy Elliott, Mark Zuckerberg, Stevie Wonder, Queen Latifah, Angela Bassett, Kelly Rowland, Magic Johnson, and Lenny Kravitz swung by for some good tunes.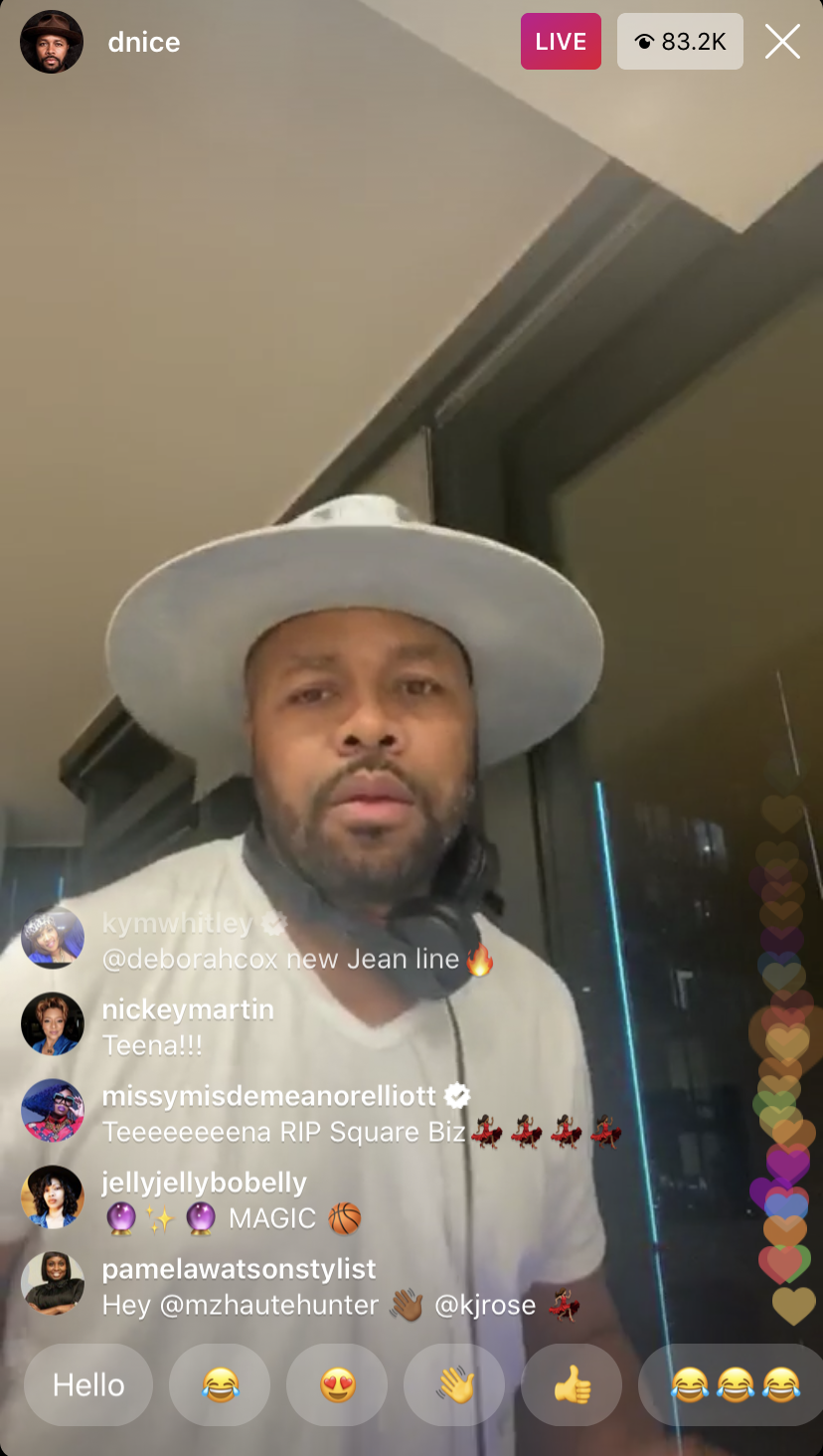 Throughout the evening, several people sent liquor as a thank you to DJ D-Nice for bringing us all together.
Will Smith, who was also there, said it may have been the best party he's ever been to.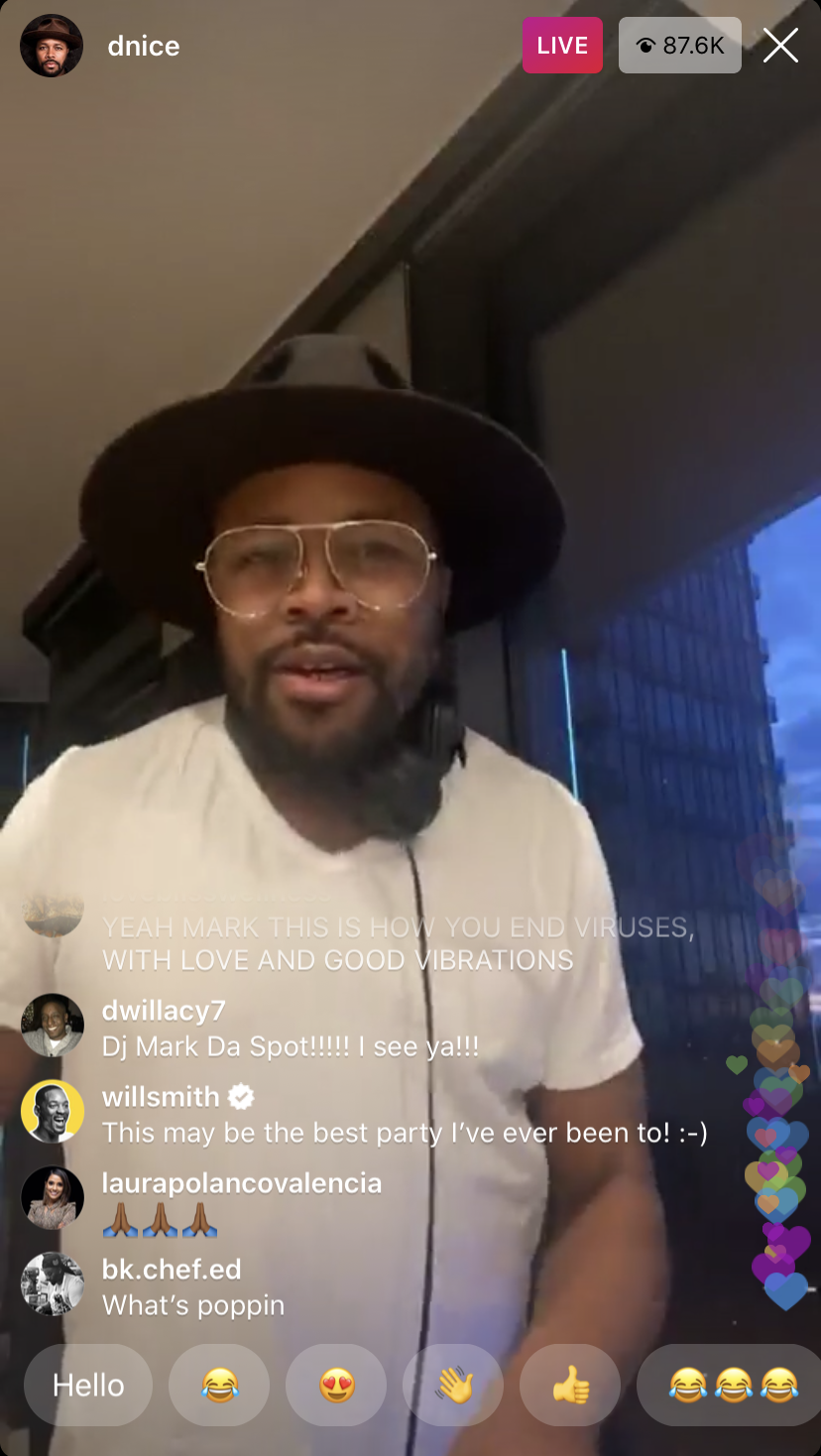 At some point, Dwyane Wade and Gabrielle Union joined the gathering, and the retired NBA star joked that he'd never seen his wife look at him the way she looked at her screen: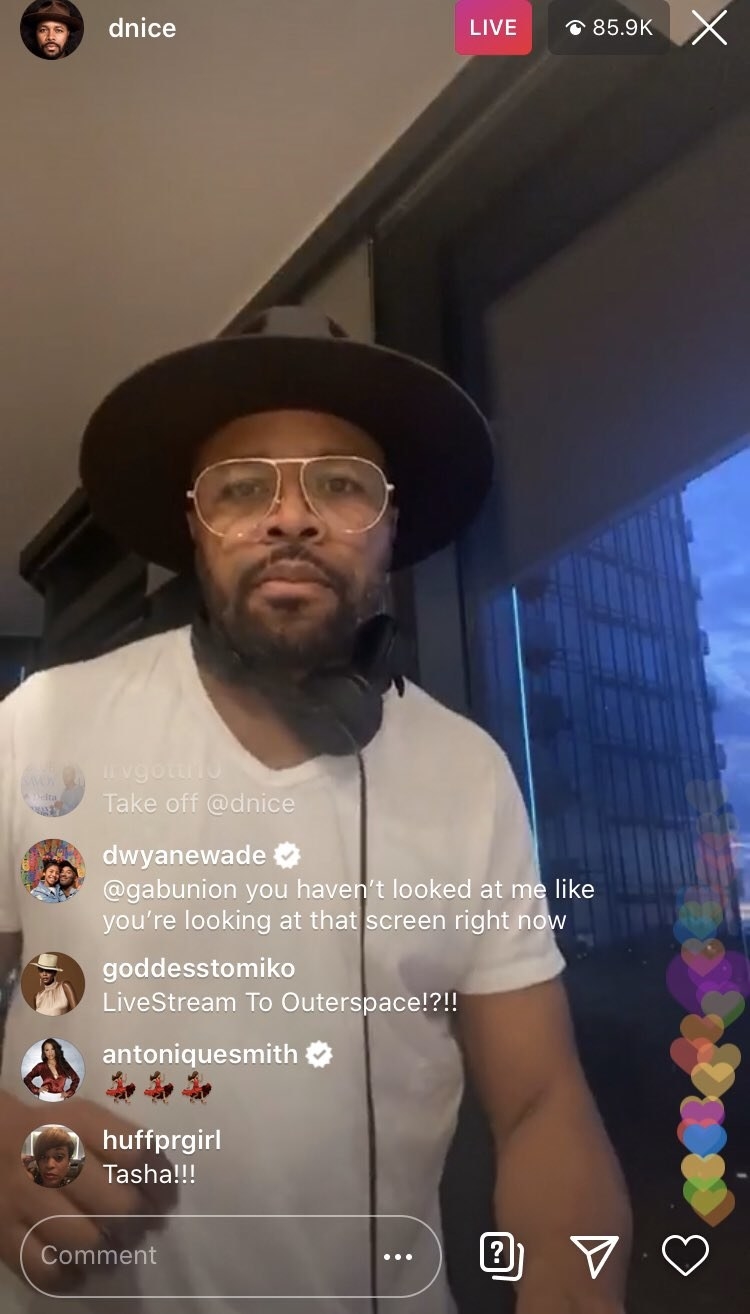 By the end of the night, it was all anyone could talk about. #ClubQuarantine was trending worldwide.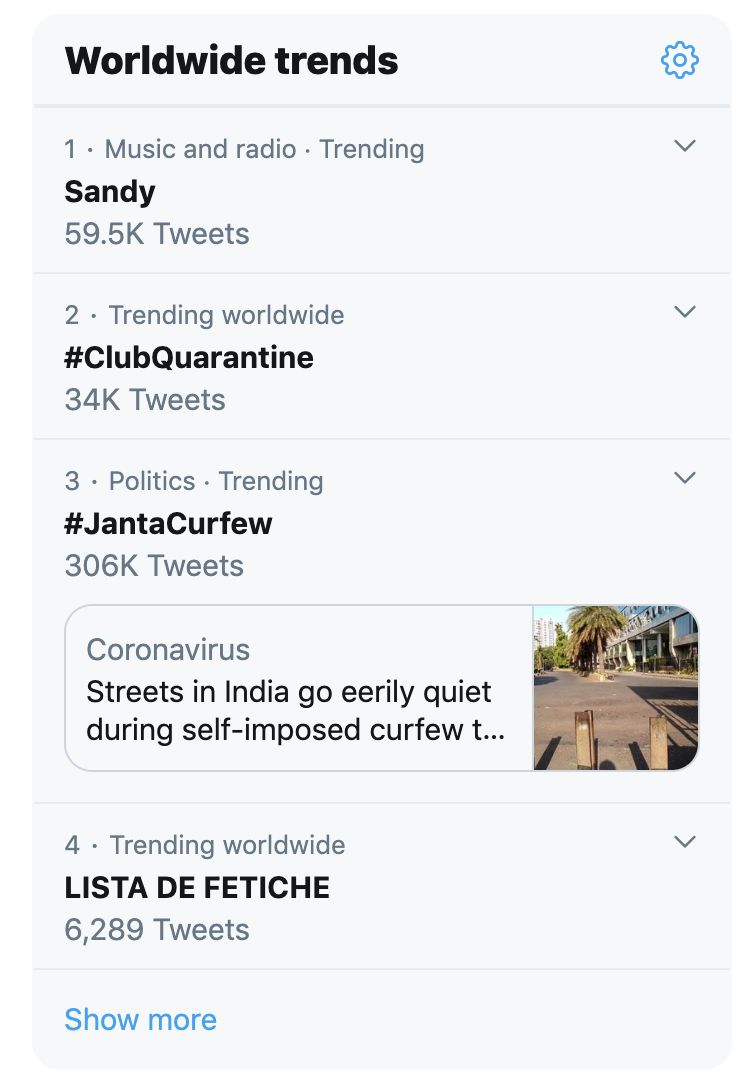 Honestly, I'm just glad I was there too, and witnessed the exact moment DJ D-Nice officially hit 100K viewers. He celebrated by playing DJ Khaled's "All I Do Is Win," and struck this pose: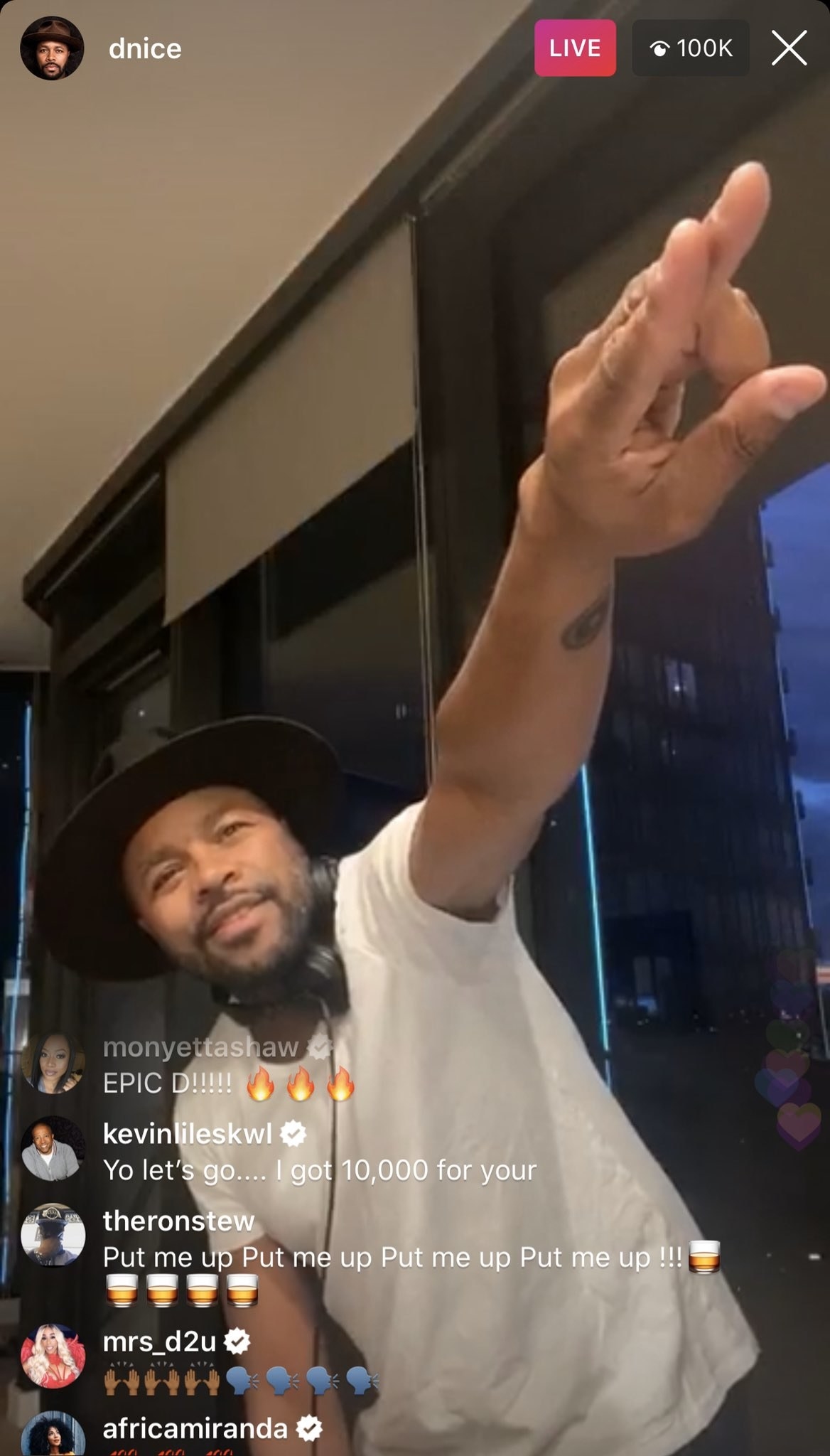 Here's how some of the famous attendees reacted to the historic event:
When I look back on this difficult time many years from now, I'll remember the night I was in #ClubQuarantine and partied at home with over 100,000 people, including Michelle Obama. How cool is that?