Brie Larson Lifted Thor's Hammer With Ease And Her Humble Brag Is Giving Me Life
I never doubted her.
Brie Larson is 100% THAT bitch.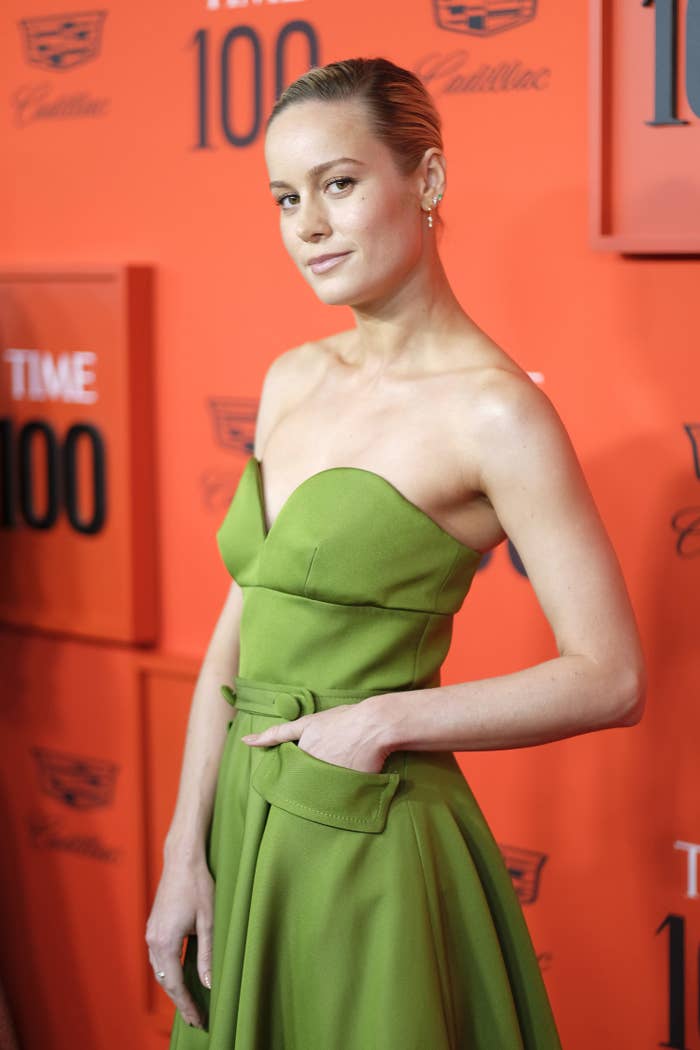 In case you weren't already aware, the Captain Marvel actor provided more receipts when she posted this pic of herself lifting Thor's hammer with ease.
"Not to be whatever, but....told you I could lift it 😇," she wrote underneath the photo and I'm applauding the not-so-humble brag.
Natalie Portman, who will return as the female Thor, aka "Mighty Thor," in the upcoming film, Thor: Love and Thunder, had nothing but love for badass photo:

Hopefully we'll get to see Captain Marvel using Mjolnir on the big screen soon. Until then, the now-iconic photo is enough to hold me over. 😍🥰🤗