Ariana Grande Wants To Sample Kylie Jenner's "Rise And Shine" Meme Because It's That Damn Good
"Riiiise and shiiine."
So there's a new video going viral featuring Kylie Jenner singing "Rise and shine" to her daughter Stormi Webster, and that's basically all you need to know for this post.
The clip — which has become a meme — comes from a YouTube video Kylie uploaded last week, giving fans a tour of her Kylie Cosmetics offices.
On Wednesday, Ariana Grande added her own spin on the "Rise and shine" meme when she uploaded a cover of herself singing it:
Well, Kylie has responded and it looks like the billionaire is totally down to turn the meme into a certified bop.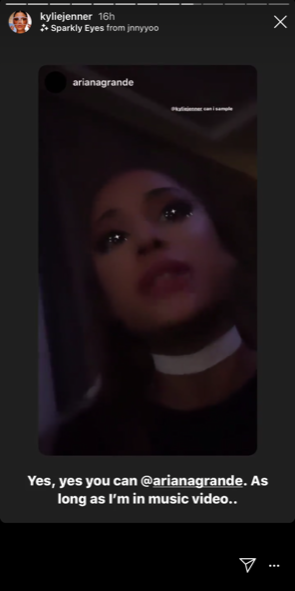 She has also acknowledge the memes to promote her Kylie Skin products, so I wouldn't be surprised if we see "Rise and shine" serums sometime soon ✨.
Anywho, if you need me, I'll be over here impatiently waiting for the "Rise and Shine" single by Ariana Grande (featuring Kylie Jenner) to hit Apple Music. K, thanx. Bye.