1.
When Vivian tricked Elle into thinking her regular party was a costume party, so she retaliated in Legally Blonde:
2.
When Merryweather should have applied cold water after she got burned from Flora in Sleeping Beauty: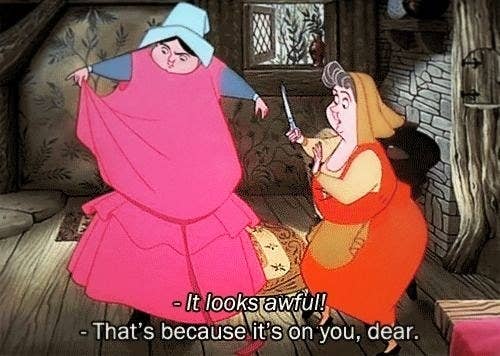 3.
When Dionne savagely bludgeoned Amber in Clueless: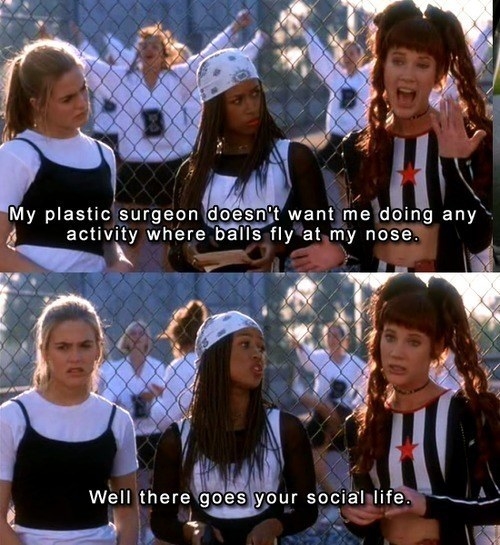 4.
When Cal tried shaming Rose, but she had another thing coming in Titanic: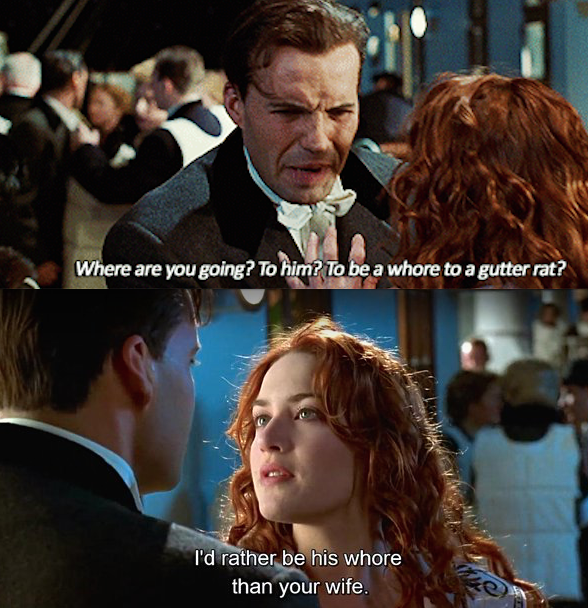 5.
When Romy absolutely roasted the girls who were mean to her in school in Romy and Michele's High School Reunion: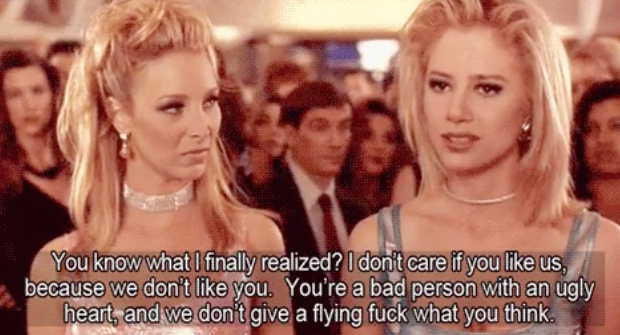 6.
When Viola dragged her ex to hell and back in She's the Man:
7.
When Hilly fired Minny for wanting to use the toilet ~inside~ the house, so Minny retaliated by baking a pie with her poop in The Help: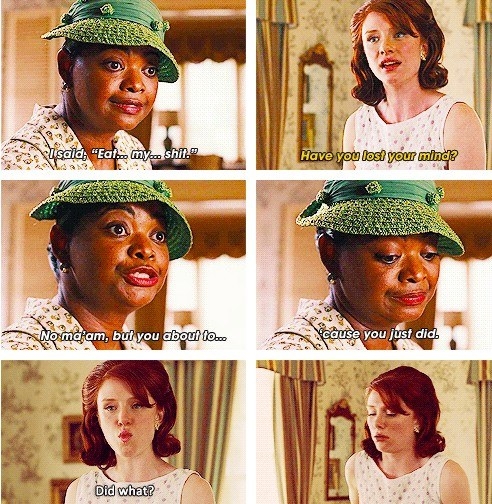 8.
When Olive defended herself in Easy A: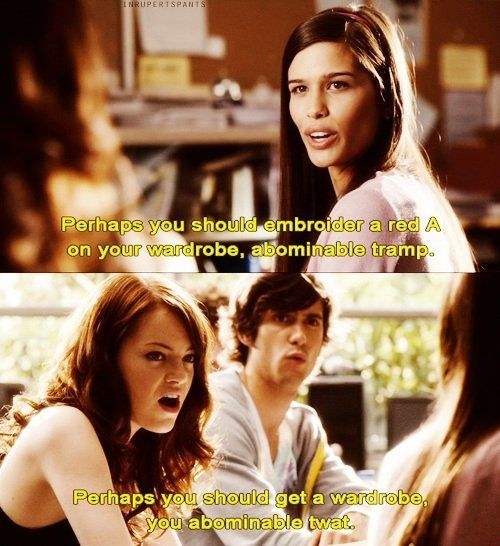 9.
When Selena was dress shopping for the Grammys and the racist sales lady assumed she wouldn't be able to afford it in Selena: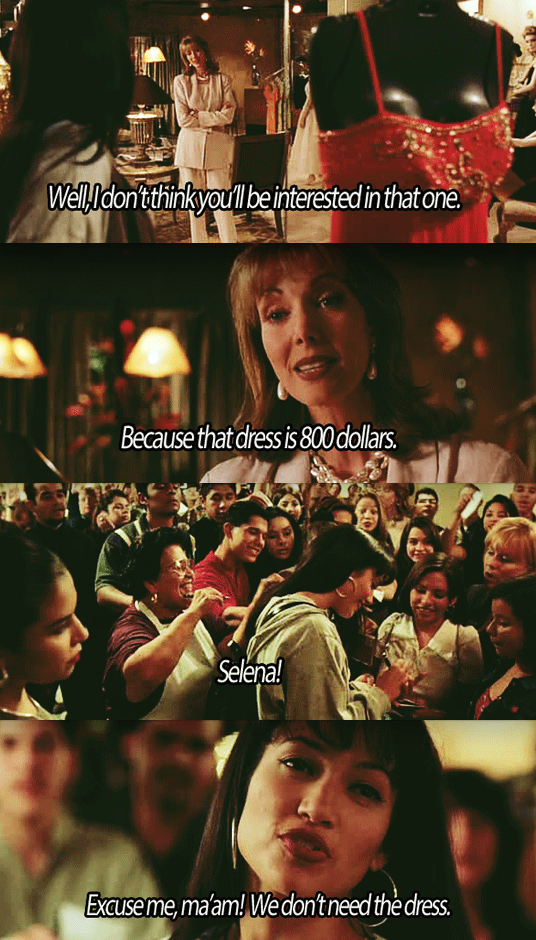 10.
When Trish Sackett tried burning Poise magazine, but Jenna wasn't having any of it in 13 Going on 30: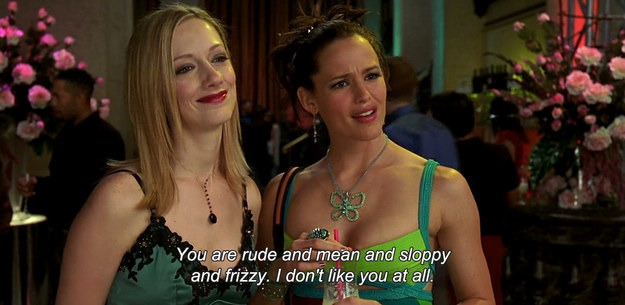 11.
When Andy scoffed at the two belts and called fashion "stuff" to Miranda's face in The Devil Wears Prada:
12.
When Vivian was basically denied service because she didn't look rich, so the next day she taught the saleswoman a lesson in Pretty Woman:
13.
When Wednesday was classic Wednesday in The Addams Family Values:
14.
When Ham kept insulting everyone in hopes of striking them out in The Sandlot: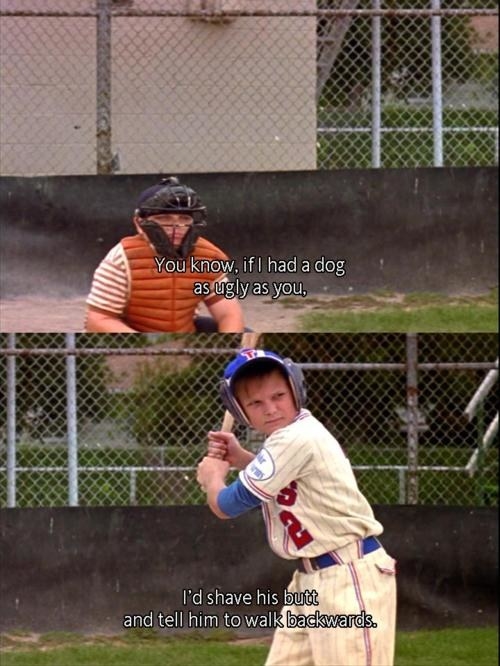 15.
When Mel Brooks caught Spanky and Stymie trying to impersonate a grown-up in The Little Rascals: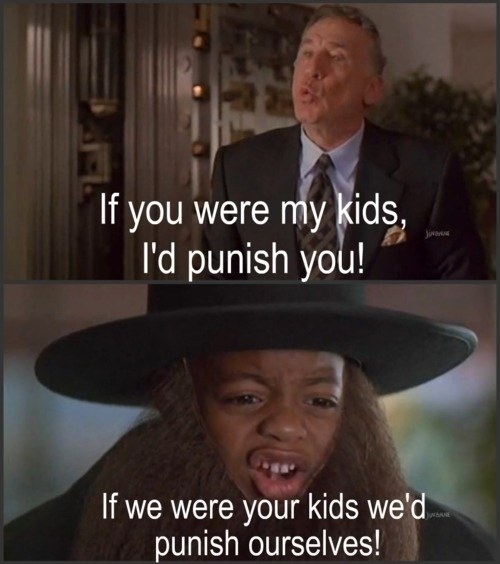 16.
When Shooter McGavin tried roasting Adam Sandler, but Sandler got the last laugh in Happy Gilmore: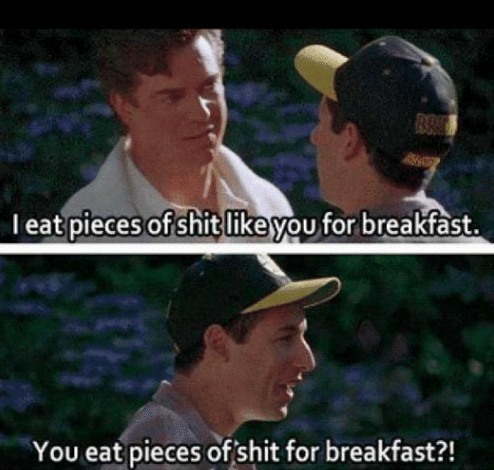 17.
When Mia ~coned~ Lana because she was finally fed up with everything in The Princess Diaries: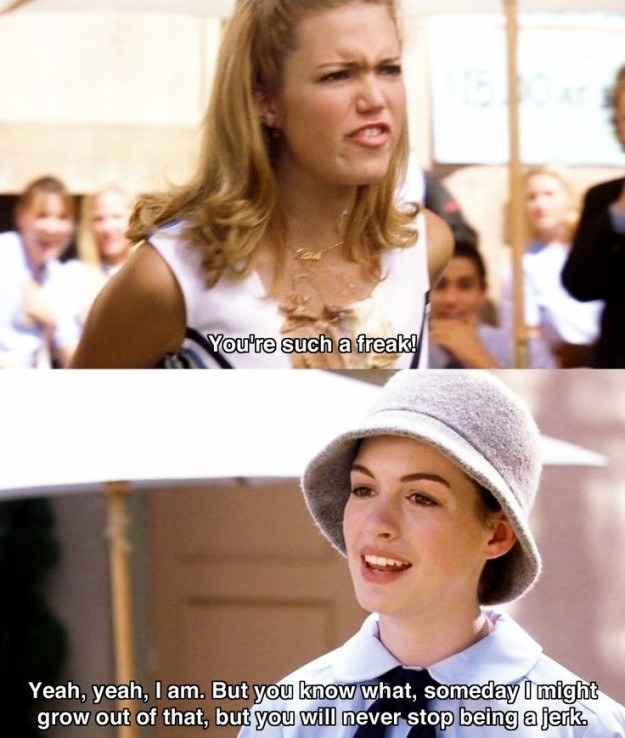 18.
When this brilliant comeback totally went over your head as a kid in Toy Story: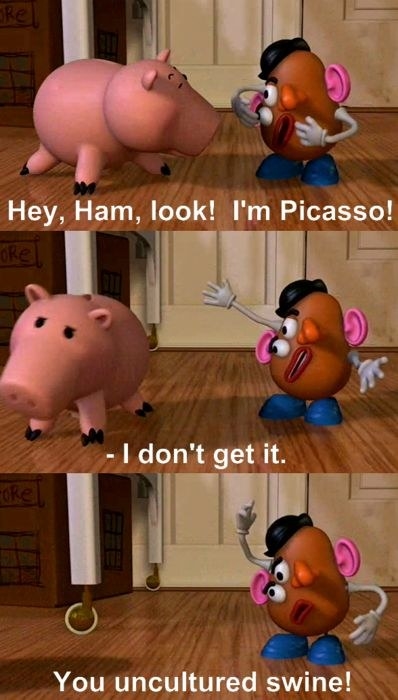 19.
When Bridget stuck it to Daniel and quit her job in Bridget Jones's Diary:
20.
When this Rita Skeeter burn was just too good to leave out, even though it's from the Harry Potter and the Goblet of Fire book: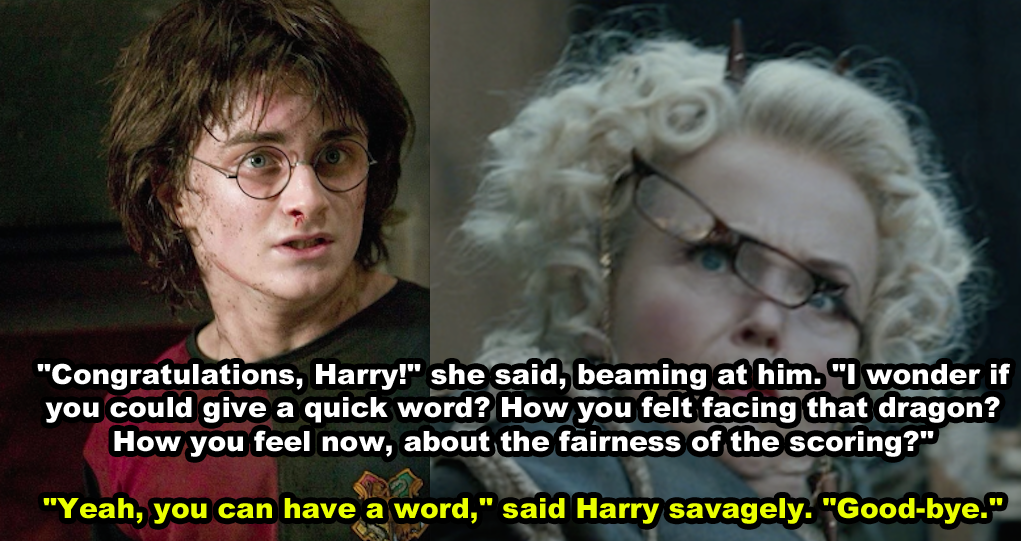 21.
When Rhonda basically threw Tania's fake ass into the abyss in Muriel's Wedding:
22.
When Robin Williams stuck it to Pierce Brosnan in Mrs. Doubtfire: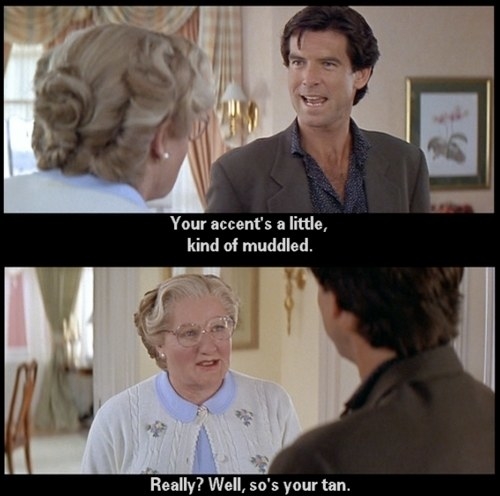 23.
And when Fat Amy had the perfect comeback after Bumper asked to kiss her in Pitch Perfect: