We asked members of the BuzzFeed Community to tell us which actors they were truly shocked to see in certain movies and TV shows. Here are the surprising results.
1.
Steve Carell played a security guard in the iconic movie Sleepover:
2.
Leonardo DiCaprio was an extra on Roseanne: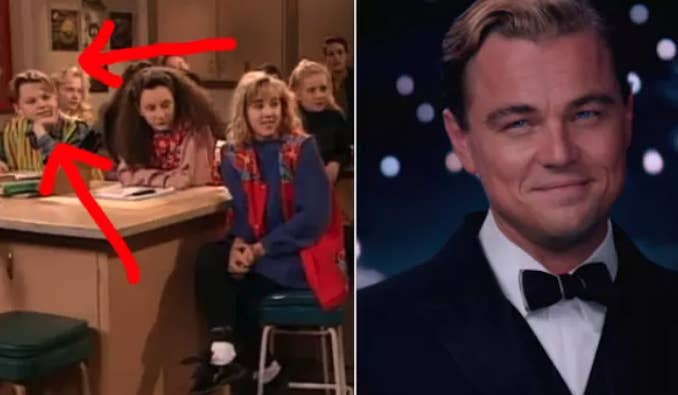 3.
Octavia Spencer played a reporter in Never Been Kissed:
4.
Adam Sandler got his start as Smitty on The Cosby Show:
5.
Ryan Reynolds was the love interest in the Sabrina the Teenage Witch TV movie:
6.
Jennifer Lawrence played a school mascot in an episode of Monk:
7.
Laurence Fishburne played Cowboy Curtis in Pee-wee's Playhouse:
8.
Jim O'Heir, aka Jerry/Garry/Larry/Terry/Harry from Parks and Rec, played Jonah Hill's dad in Accepted.
9.
Brie Larson was a young Six Chick in 13 Going on 30.
10.
Katherine Heigl was in Disney's Wish Upon a Star years before becoming Izzie Stevens on Grey's Anatomy:
11.
Aubrey Plaza played an NBC page on 30 Rock: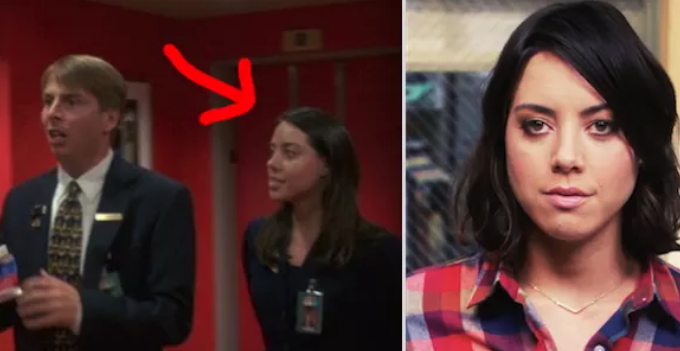 12.
Rachel McAdams was in a single episode of The Famous Jett Jackson: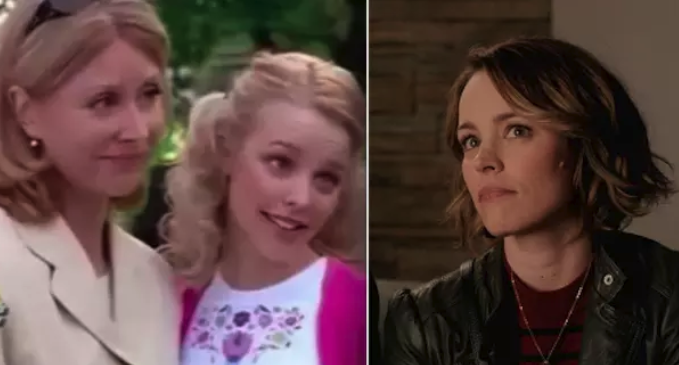 13.
Maggie Lawson dated Shawn Hunter in an episode of Boy Meets World:
14.
Ashley Tisdale played a game show contestant on Smart Guy and a student in Donnie Darko:
15.
Noel Fisher from Shameless played the bully in Max Keeble's Big Move:
16.
John Huertas, aka Miguel on This Is Us, played a witch hunter on Sabrina, the Teenage Witch: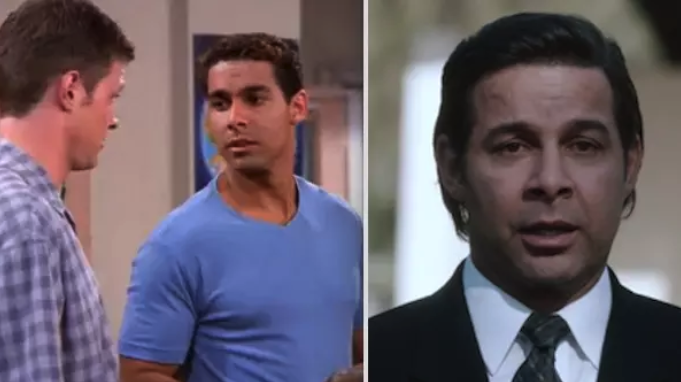 17.
Kristen Stewart was an extra in Disney Channel's The Thirteenth Year:
18.
Dianna Agron played a woman who could fit her whole fist in her mouth on Drake & Josh.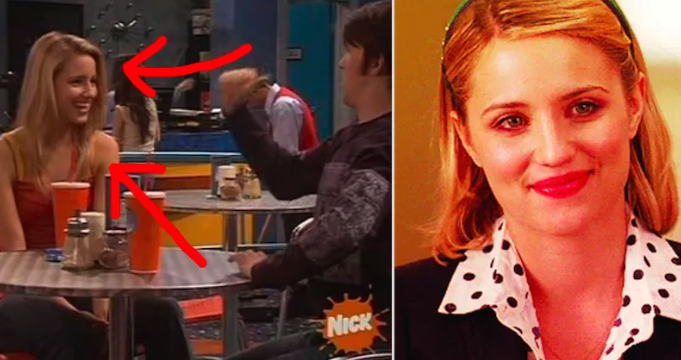 19.
Don Cheadle was in one episode of The Fresh Prince of Bel-Air: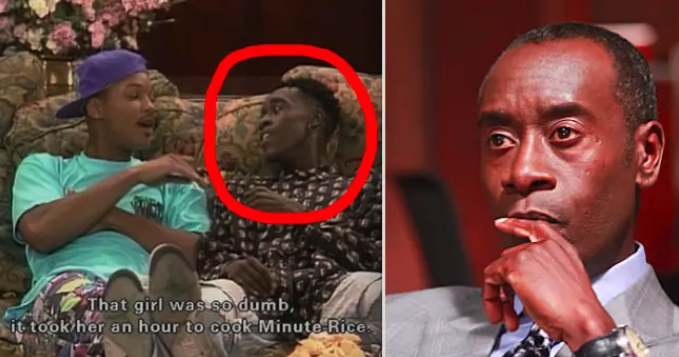 20.
Angela Bassett was a flight attendant in Kindergarten Cop:
21.
Abigail Breslin was in The Princess Diaries 2:
22.
Amy Adams was in an episode of Charmed:
23.
James Marsden was in two episodes of The Nanny: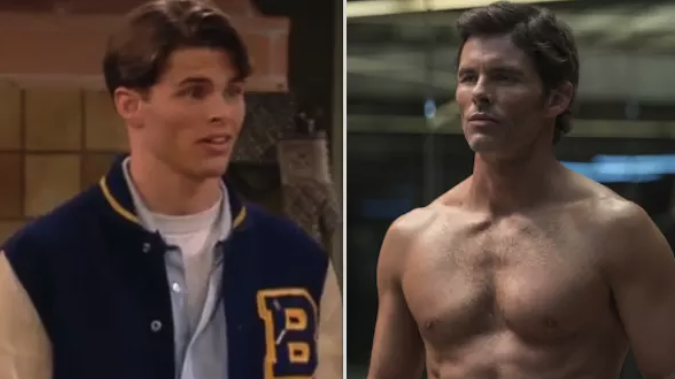 24.
Joe Manganiello was Peter Parker's bully in the original Spider-Man:
25.
Sara Ramirez was the cashier in You've Got Mail: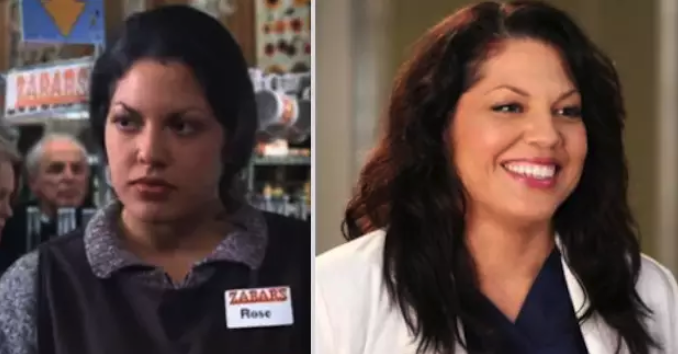 26.
Jessica Alba was a bully in The Secret World of Alex Mack: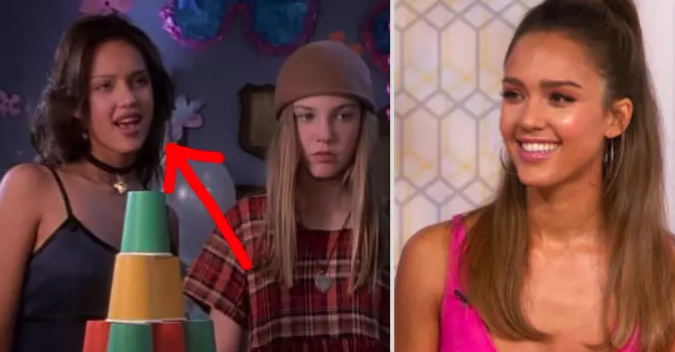 27.
John Cho played a parking valet in The Flintstones in Viva Rock Vegas: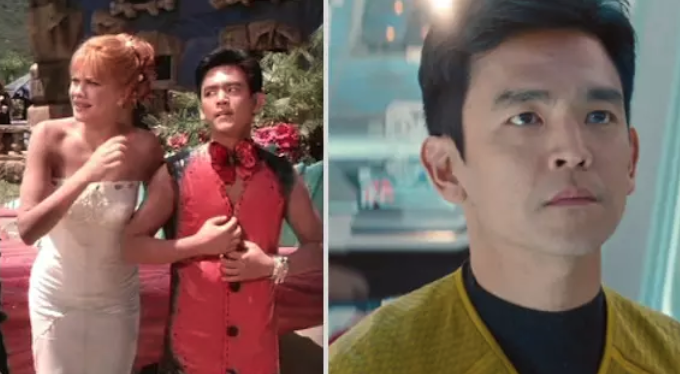 28.
Ben Affleck played "Basketball Player #10" in the Buffy the Vampire Slayer movie: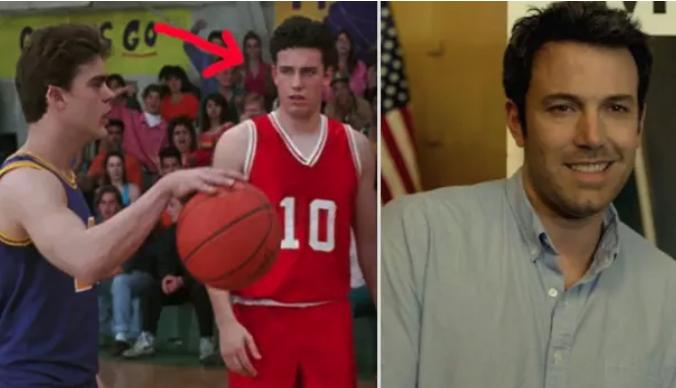 29.
Maggie Wheeler was one of the camp counselors in The Parent Trap: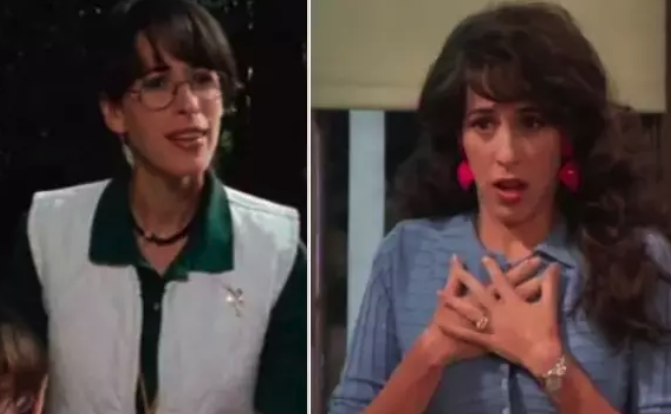 30.
Taran Killam played Frankie Muniz's bully in Big Fat Liar: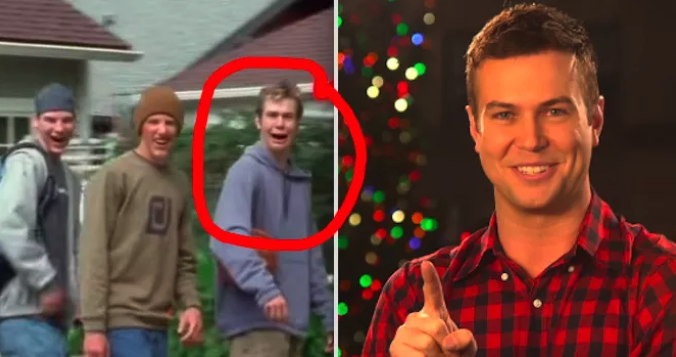 31.
Elijah Wood was the little kid in Back to the Future Part II: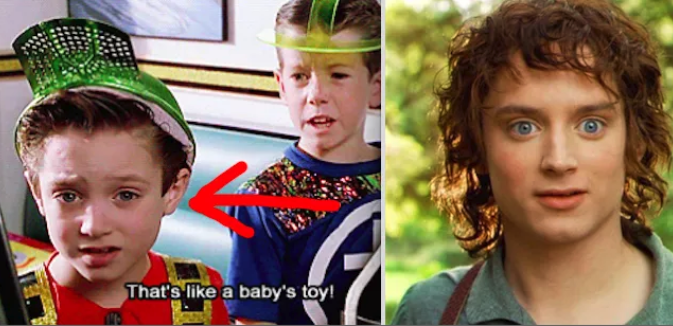 32.
Julie Bowen was surprisingly in Happy Gilmore: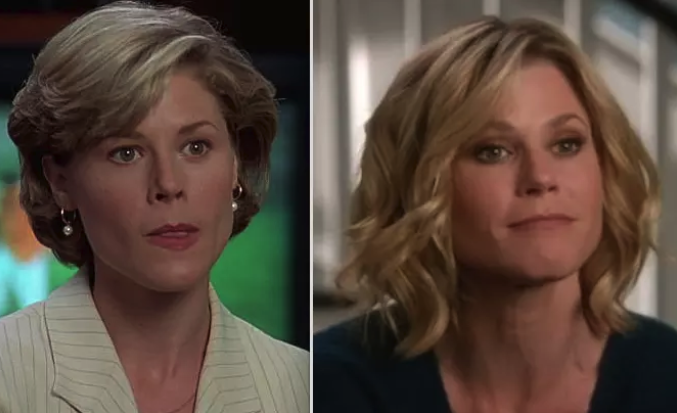 33.
Michael Cera was in Switching Goals with Mary-Kate and Ashley Olsen: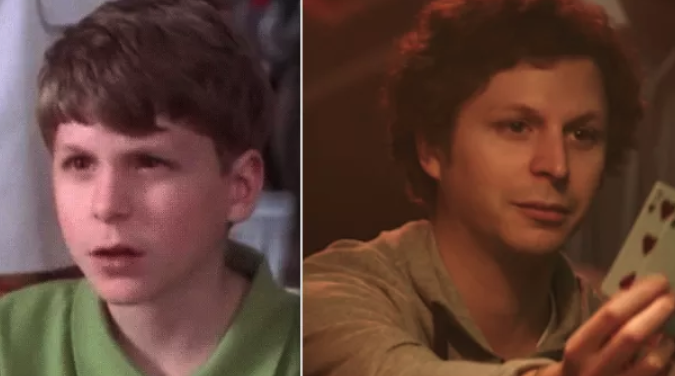 34.
And everyone was in Law & Order: