If you, like me, recently binged The Bear on Hulu so damn fast your head is still spinning, I'm willing to bet you're one of these three things: exhausted (Episode 7, am I right?!), fulfilled as all hell, or hungry. For me, it's definitely that last one — or honestly, a bit of all three — and I can't imagine I'm alone.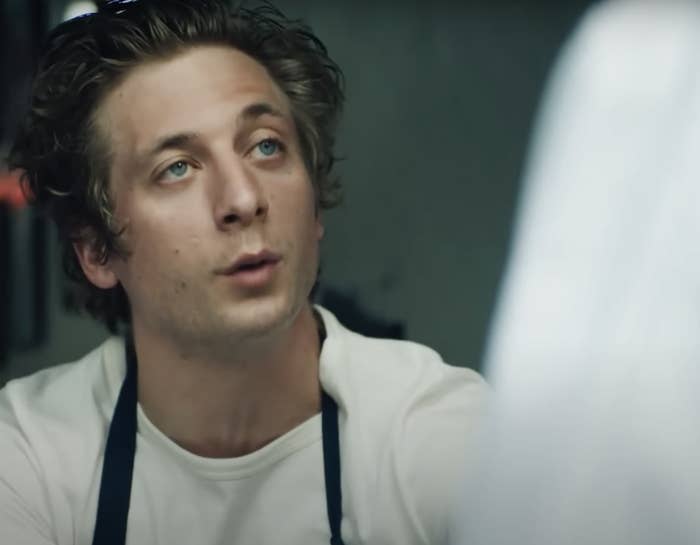 Over the course of eight quick episodes, Chef Carmy (played by Shameless's Jeremy Allen White) and his kitchen staff whip up some food that I'd easily place into the category of "Would Die to Eat." Of course, there are the plentiful Italian beef sandwiches dripping in savory jus, and then there are Sydney's Coke-braised short ribs that literally live rent-free in my brain. Heck, I'd even devour a plate of those herb-infused mashed potatoes from Tina!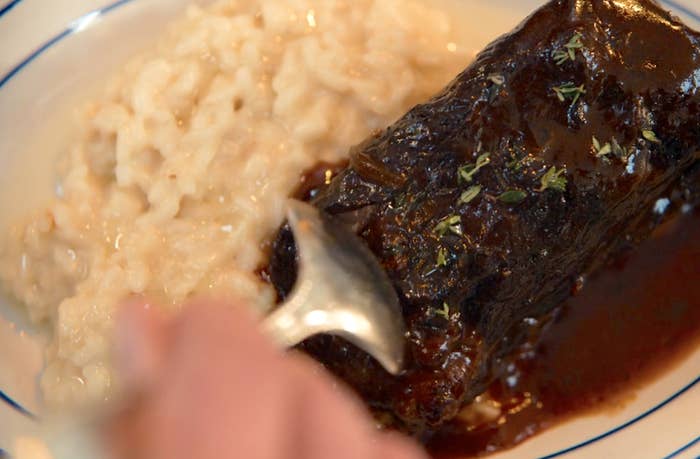 Some context is necessary here, but again, no real spoilers. Let's just say the dish itself ends up becoming one of the most important plot points of the season. (If you know, you know.) When Carmy first starts running his late brother's restaurant, he flat-out refuses to serve his "underseasoned, oversauced mess" of a spaghetti dish — even though it was apparently a top seller.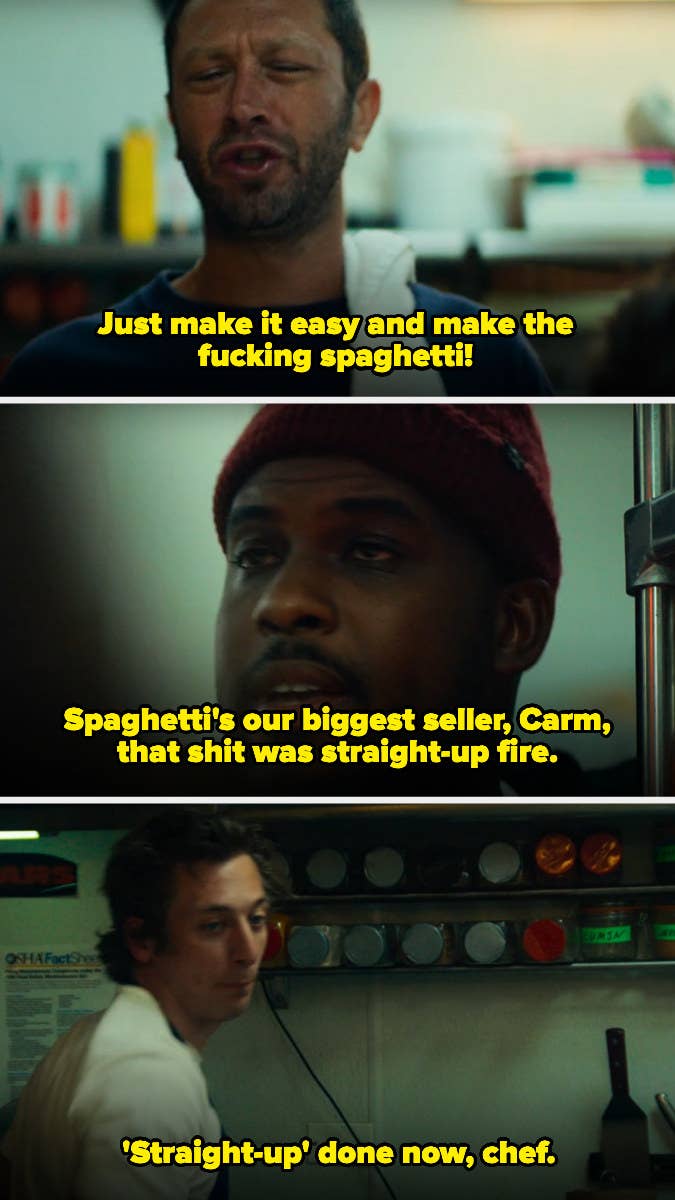 Eight episodes later, Carmy, well, "stumbles upon" his brother's written recipe for the spaghetti and decides to cook and serve it for his staff's family meal — albeit with some liberties taken. (To be clear: When I say "recipe," I basically just mean a list of three ingredients.)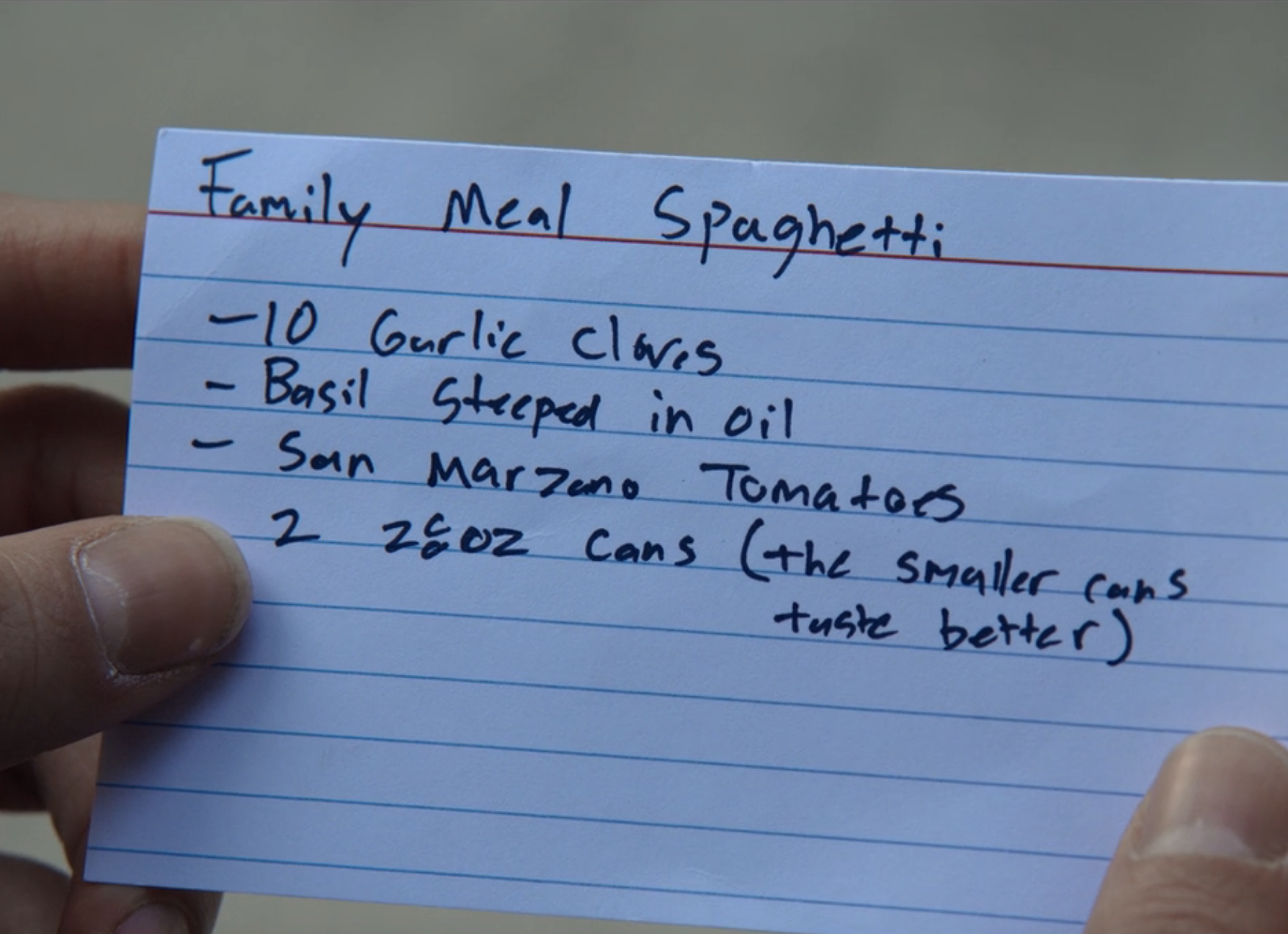 I thought to myself, If that pasta is delicious enough to make someone see dead people, it's gotta be next-level. So, yep, I decided to recreate it at home...and I'm very, very glad I did. Now that I've tried it, I can confidently say it's my new go-to marinara sauce.
To come up with a recipe that was more than just three ingredients [lovingly] scribbled on an index card, I basically watched the scene in which he makes it a zillion-and-five times. While a few elements are filmed, most of the spaghetti-making actually happens off camera — so I donned my recipe developer hat to fill in the many, many blanks.
Here's what I came up with. First, the ingredients.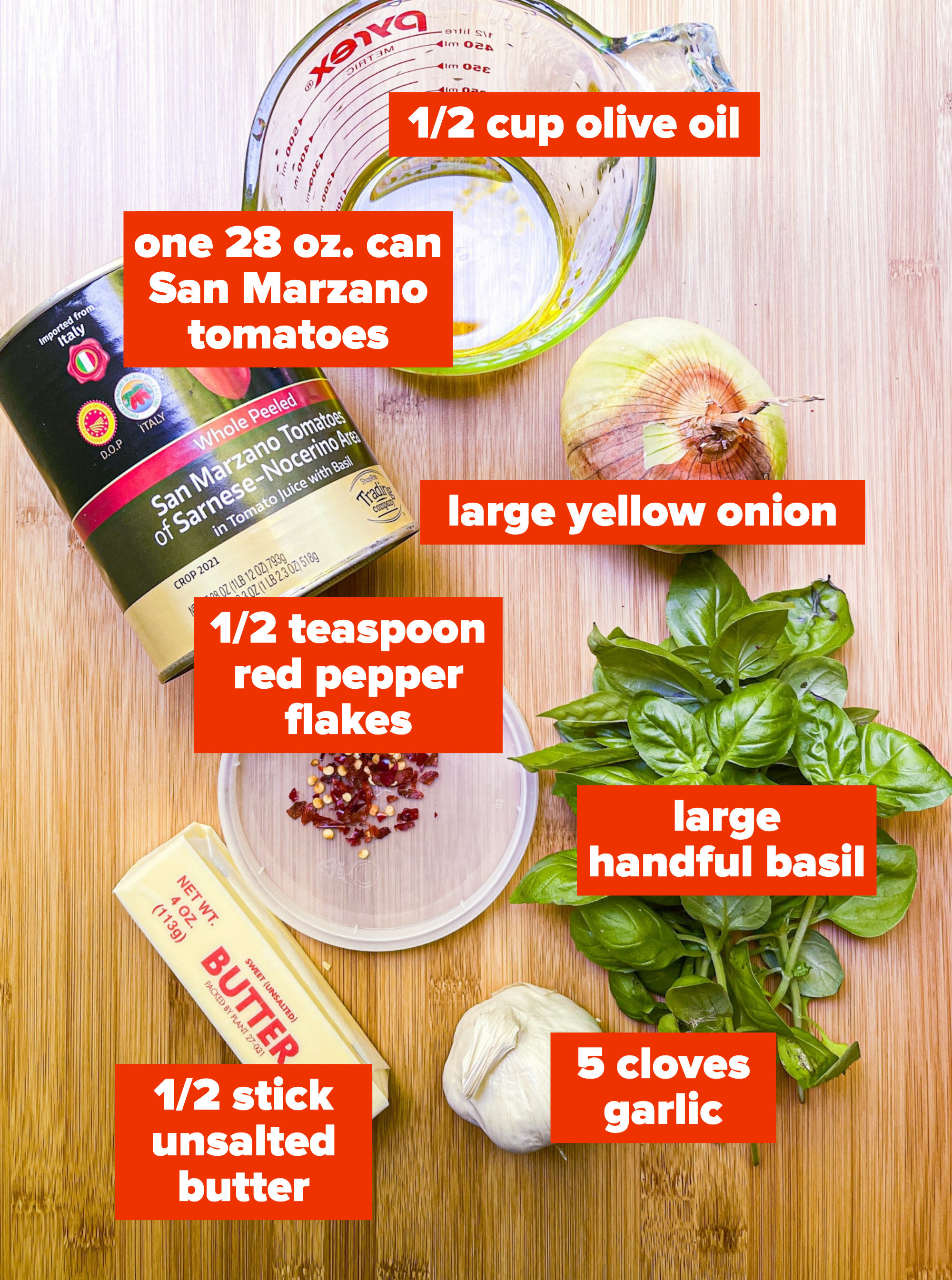 The canned San Marzano tomatoes themselves are also pretty darn ~key~ to The Bear's plot — again, IYKYK — but if you can't find 'em or don't want to splurge on the imported stuff, use whatever canned tomatoes you can find. The results will be just as delicious.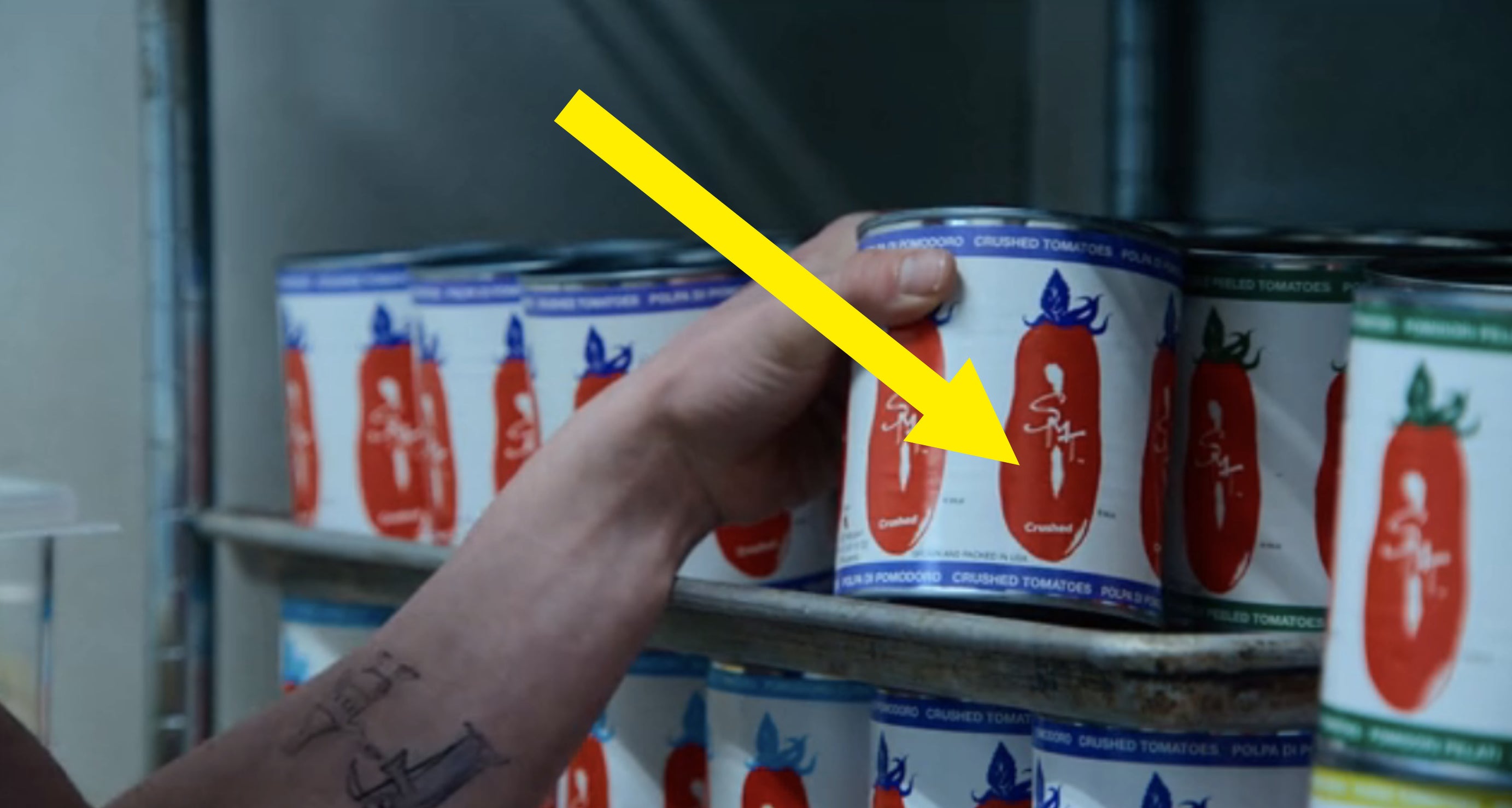 STEP #1: Make your basil- and garlic-infused oil.
You'll want your basil and garlic oil to look like this before you take it off the heat.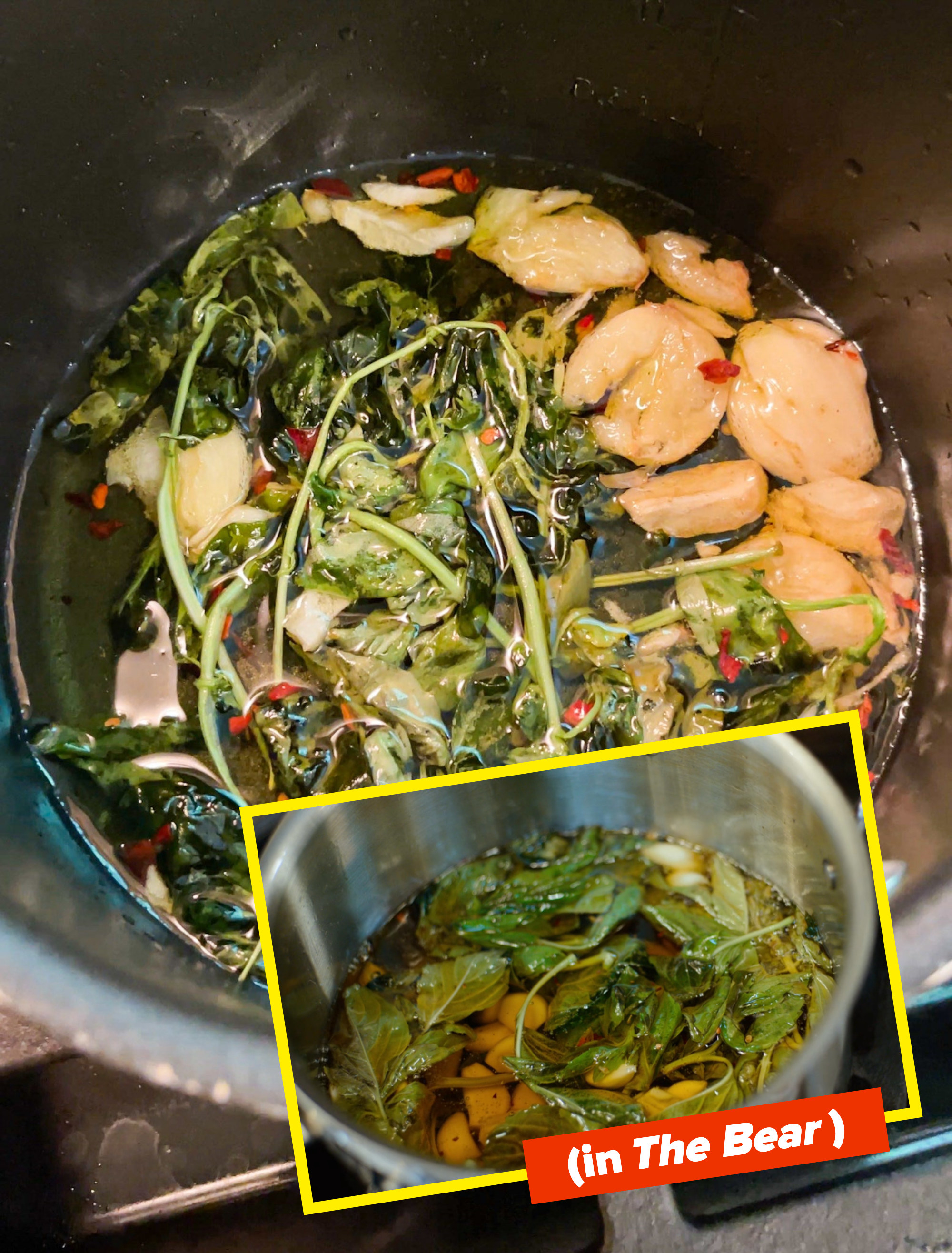 STEP #2: Brown your butter and sear the onion.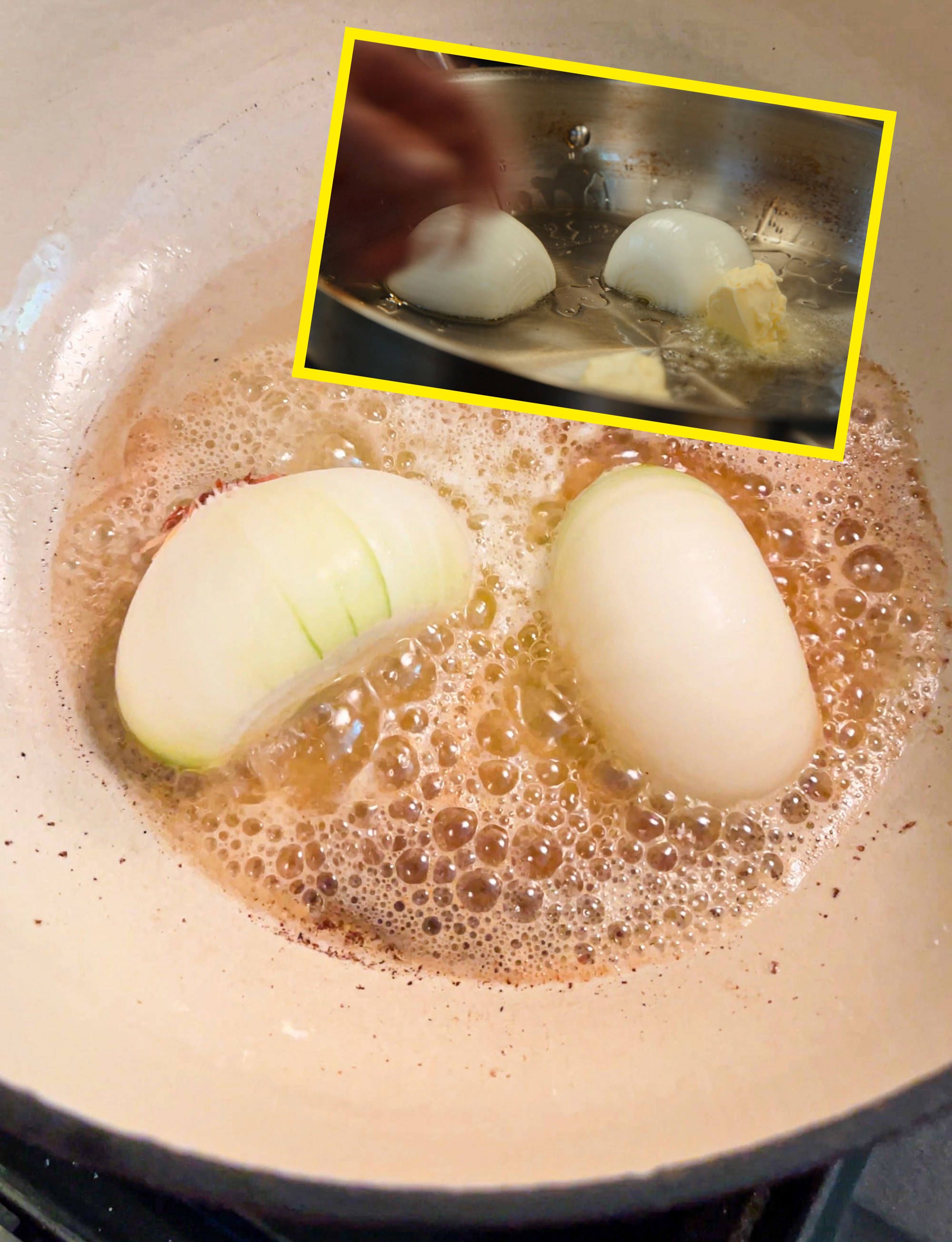 (How golden brown? This golden brown.)
STEP #3: Start your tomato sauce.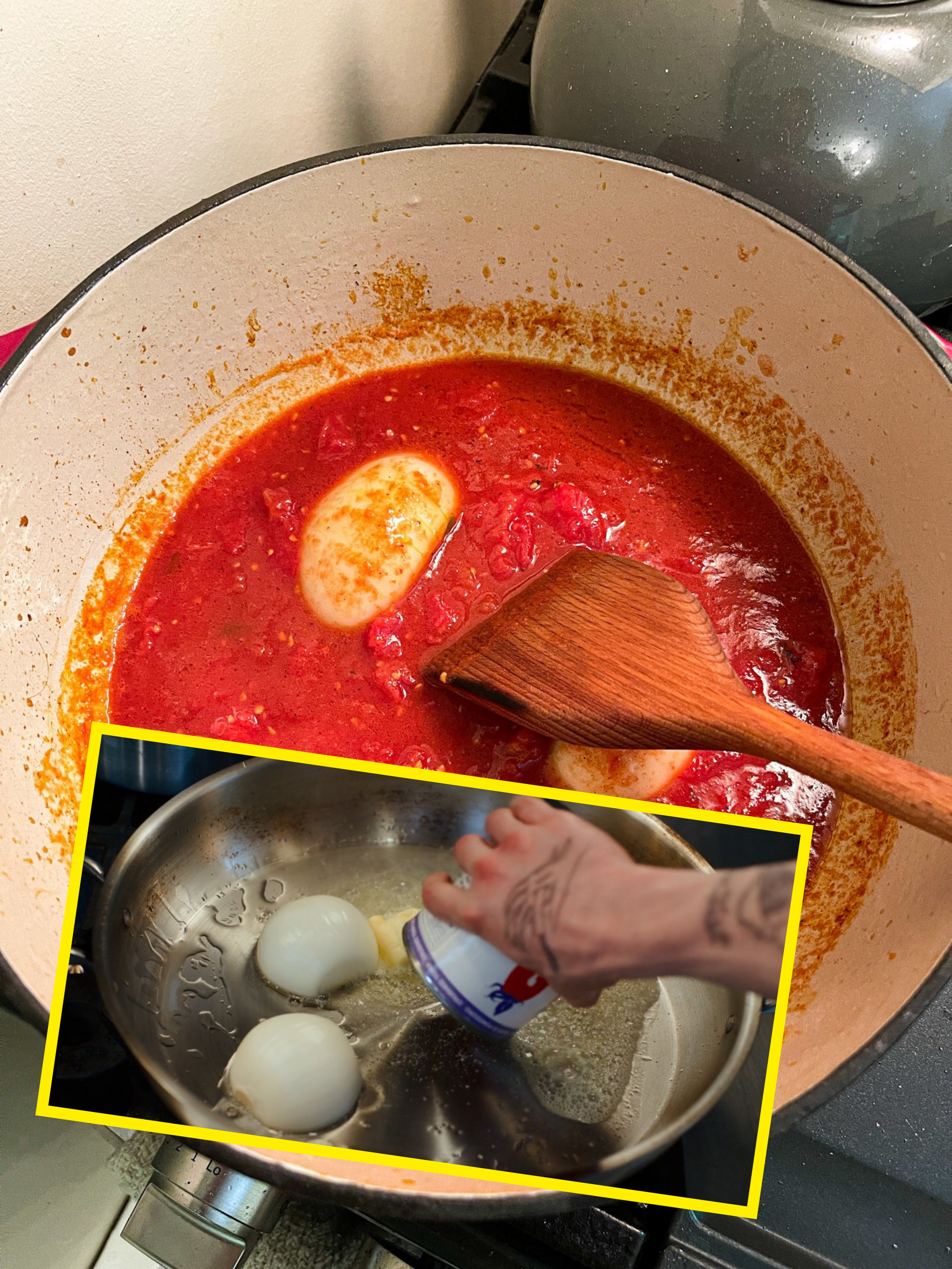 STEP #4: Purée the basil oil.
In terms of texture, you'll want the mixture to look something like this once it's processed.
STEP #5: Last step, y'all! Combine the basil oil mixture with the sauce for the final 10 minutes of cook time.
To serve, remove and discard both onion halves. Toss 1 pound of al dente spaghetti into the pot and thoroughly coat with the sauce. As with most pasta dishes, I'd highly recommend reserving a 1/2 cup of pasta water for the sauce — it helps distribute the sauce more evenly, and the starch ultimately makes the sauce thicker.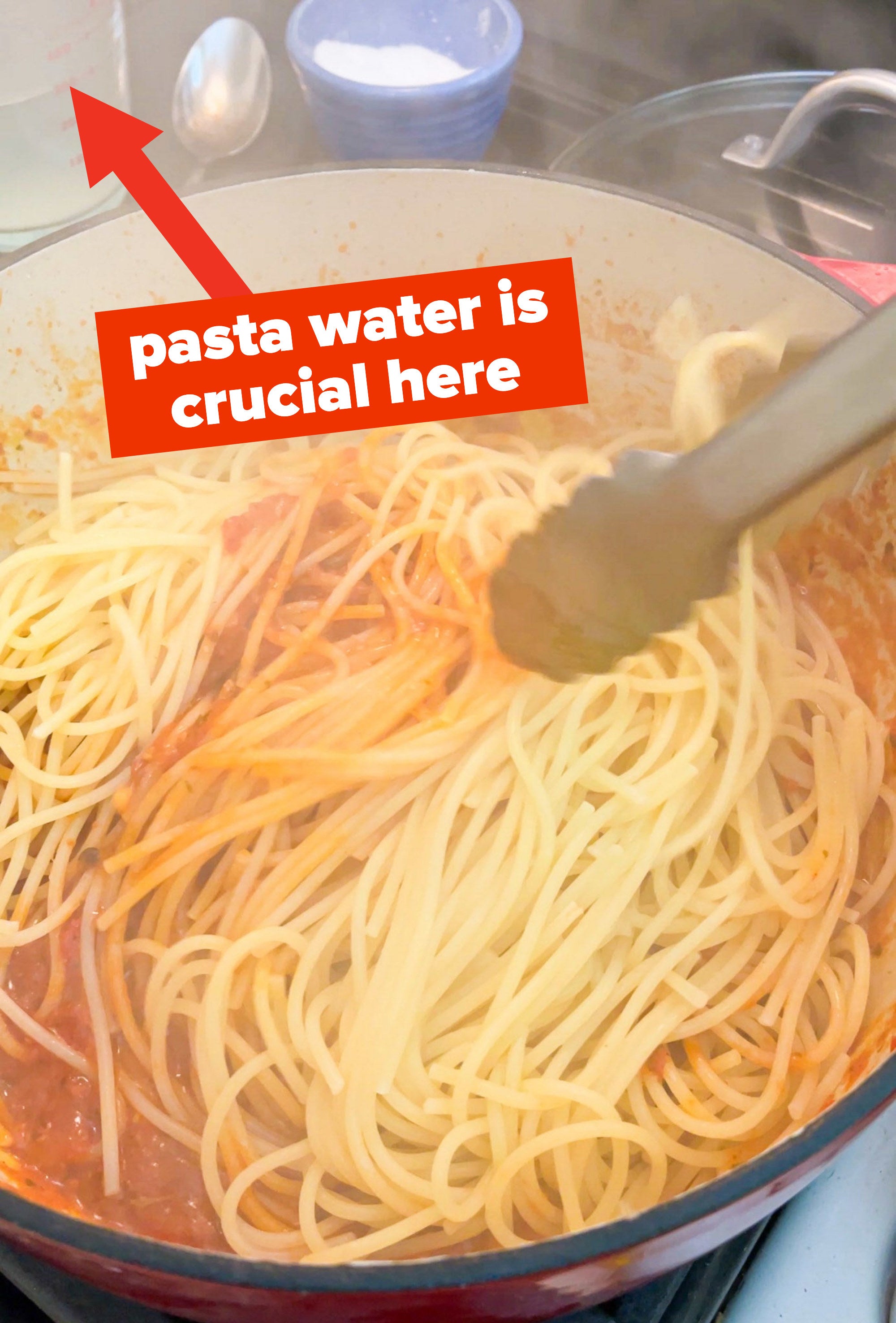 A generous sprinkling of Parmesan cheese and a few spare leaves of basil reaaaally take things up a notch, IMO, but don't stress if you don't have 'em.
As for the verdict...
It was, um...
It's good. REALLY, really good. Like, "new favorite pasta" good. I now fully understand the beaming smiles of everyone in Carmy's kitchen as they devoured that dish...because that was very much me as I took my first bite.
If you get a chance to try this recipe for yourself, let me know what you thought of it in the comments below! ⬇️