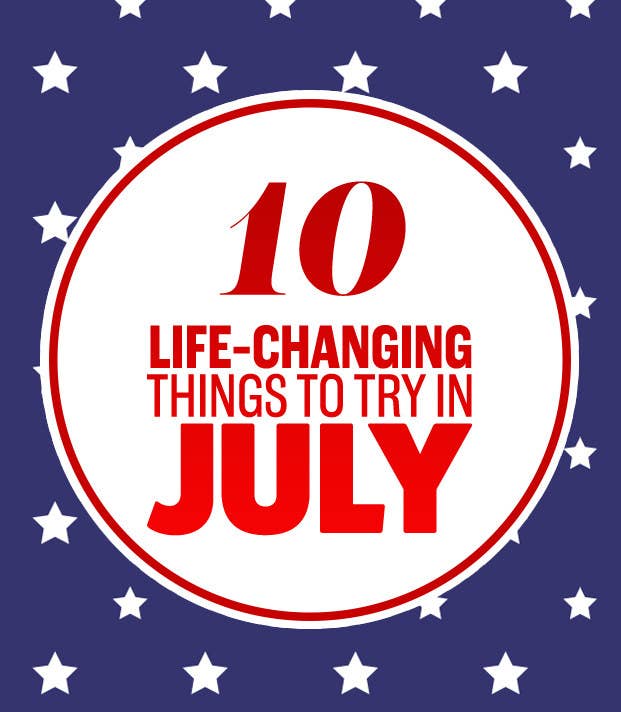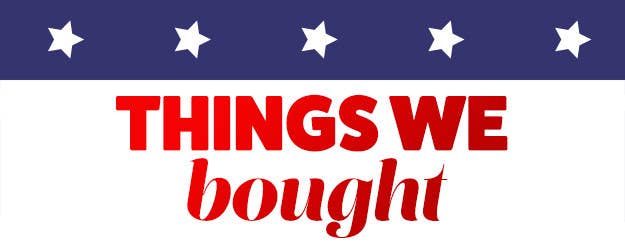 3.
Uniqlo AIRism Sleeveless Bra Top — $24.90 (though sometimes LIKE RIGHT NOW TUESDAY 7/5/16 it will go on sale for $14.90!)
Here are a few things that are true:
1. Summer in NYC is hot and gross.
2. Visible bra straps and visible lady nipples are generally frowned upon in the workplace, even if that workplace is BuzzFeed dot com the website.
3. Finding a good basic tank top that doesn't show your bra straps can be surprisingly difficult.
4. Most strapless bras are garbage.
5. Built-in bra tanks promise a lot but rarely deliver.
The good news is that this tank top from Uniqlo managed to solve all of these problems for me! I impulse-bought it a few months ago and loved it so much that I bought two more. First, the built-in bra actually functions like I expect a bra to — it has cups sewn into it, cups that are lined and moulded so you are left with two distinct boobs and your nipples will fully disappear, even when under relentless attack from your office AC. Second, the fabric it's made of is super silky and lightweight, which keeps me feeling cool and dry even when I'm standing on humid subway platform, trying to decide whether or not this man shouting in my general direction is going to actually stab me or nah.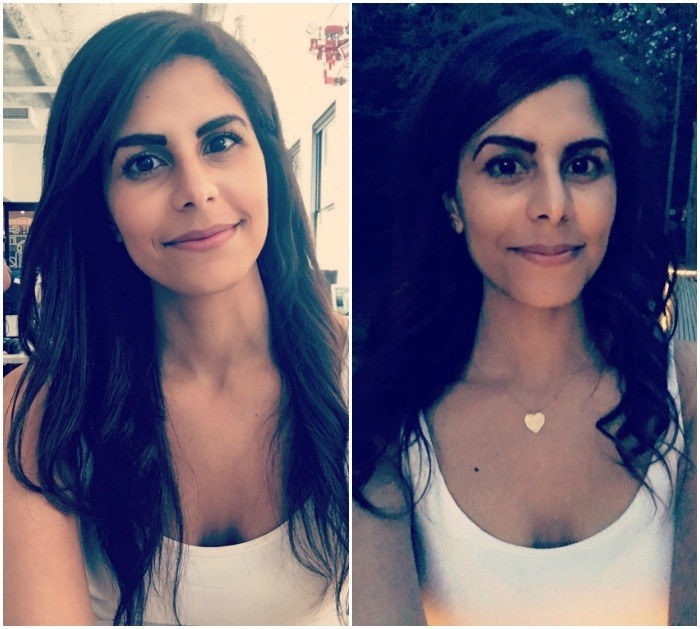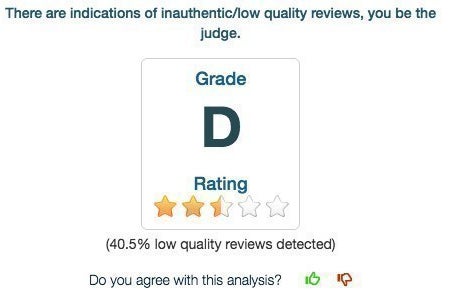 To use it, you just copy the link to the item on Amazon, paste it into the spot on Fakespot, and it does the rest. There are also browser extensions for Chrome and Firefox so if you're looking at something on Amazon, you can just click the icon and it will check out the item for you. This tool has saved me countless times from buying and recommending shady products. It has also done the opposite and made me warm up to products I thought were shady. It costs nothing and it offers an insane value. Use it! —Jeff Barron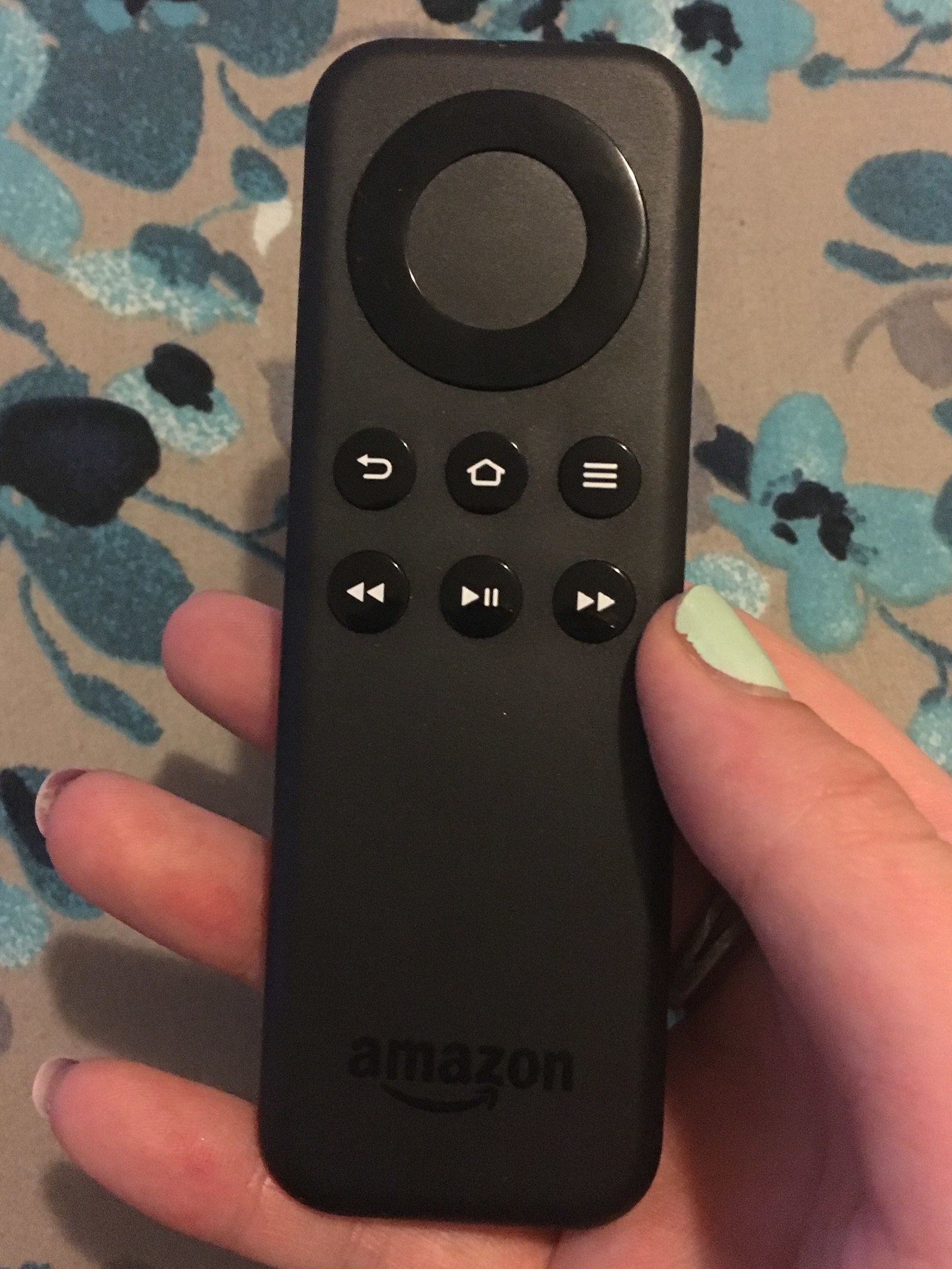 6.
Teisseire Mint Syrup — $13.99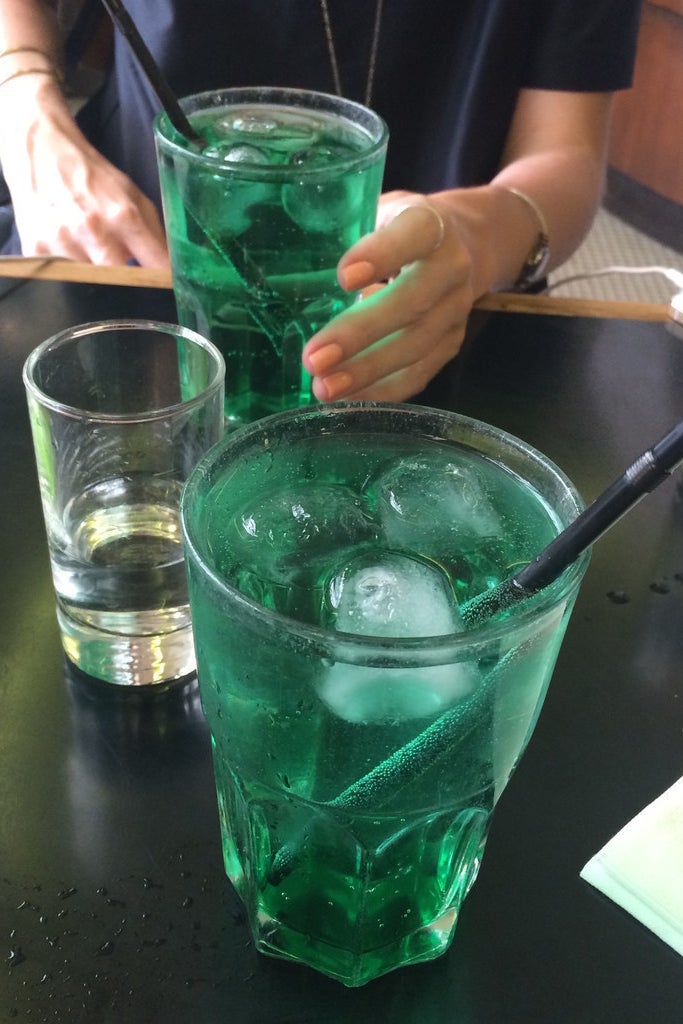 First of all, YES, THE DRINK IS REALLY THAT COLOR. I know. It's an even more intense green in person.
When my friends and I went to Paris, we fell in love with this drink called diabolo menthe. You can get it in every café or bar, and it's basically a lemonade or Sprite mixed with this mint syrup that's BRIGHT GREEN and tastes like heaven. We later discovered that it's a standard French café offering and the amazing color comes from this Teisseire brand syrup.
Once I got back to the States, I kept dreaming about this drink, so I finally Primed myself some of the syrup. It goes very well with Izze or San Pellegrino lemon soda, seltzer, or Diet Sprite.
If you don't like mint, this syrup is not going to be your jam. Also, there is no way that color comes from anything naturally found on our planet. But it comes in fun other flavors, like pink grapefruit and passion fruit! For me, this drink is the perfect thing to drink at home when you want something refreshing and summer-y that's non-alcoholic — although you could probably sex it up with some vodka — and that reminds you of your fun trip to Paris, which you're still paying off on your credit card. —Jess Misener
8.
Birkenstock BirkoSport (lol) Arch Support Insoles — $64.95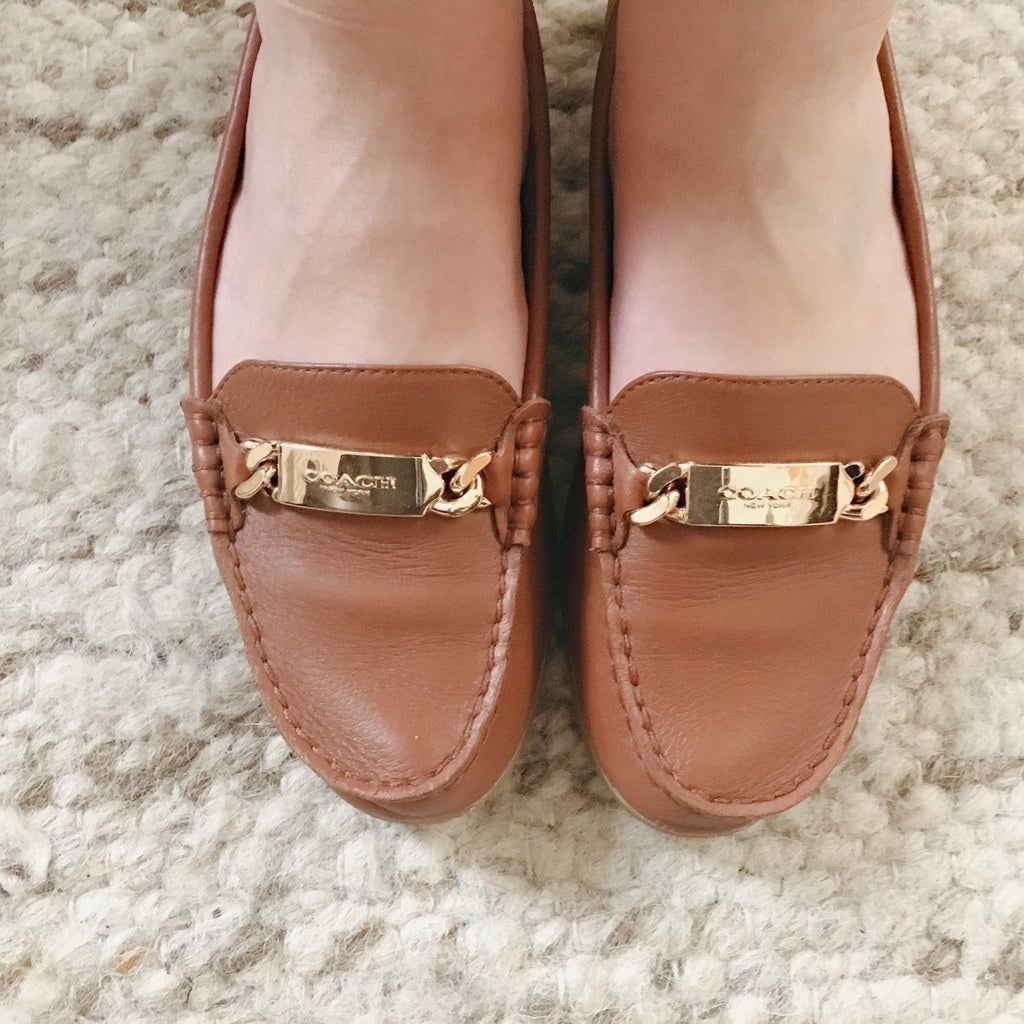 When I was a wee lass, I rolled my eyes anytime my mom complained about shoes without effing arch support. OMG MOM, so embarrassing, arch support shoes are so not cute.
Well, now I'm a wizened old 26, and I need some effing arch support or my knees, hips, and feet will start to ache after a long day of walking through the city. I bought my first pair of Birks last summer and haven't looked back — except for every time I need to wear shoes that aren't chunky sandals, which is less often than you'd think but more often than I'd like. In an attempt to be a little less casual but also still comfortable, I picked up a pair of the miracle Coach flats that Rachel recommended. They were great in every way, except they still needed some effing arch support.
Enter the Birkenstock insoles, which basically transform any pair of flats into Birks. They're not quite the same, but they are as close as you'll get without the boat that's a traditional Birk footbed. They carry a hefty price tag for insoles, but they're about the same price as the cheapest pair of Birk sandals, and you can put them in almost any pair of flats or low (one or two inch) heels that you own already. The pair I bought have two parts: a cork under-layer with arch support and a heel cup, and a blue footbed that goes on top of the cork. The blue part gives you a tiny bit more arch support plus toe supports (if you wear Birks, you'll be familiar with these). But they can be worn with or without the blue footbed, so depending on the shoe/my mood, I sometime just wear the cork arch and heel insert.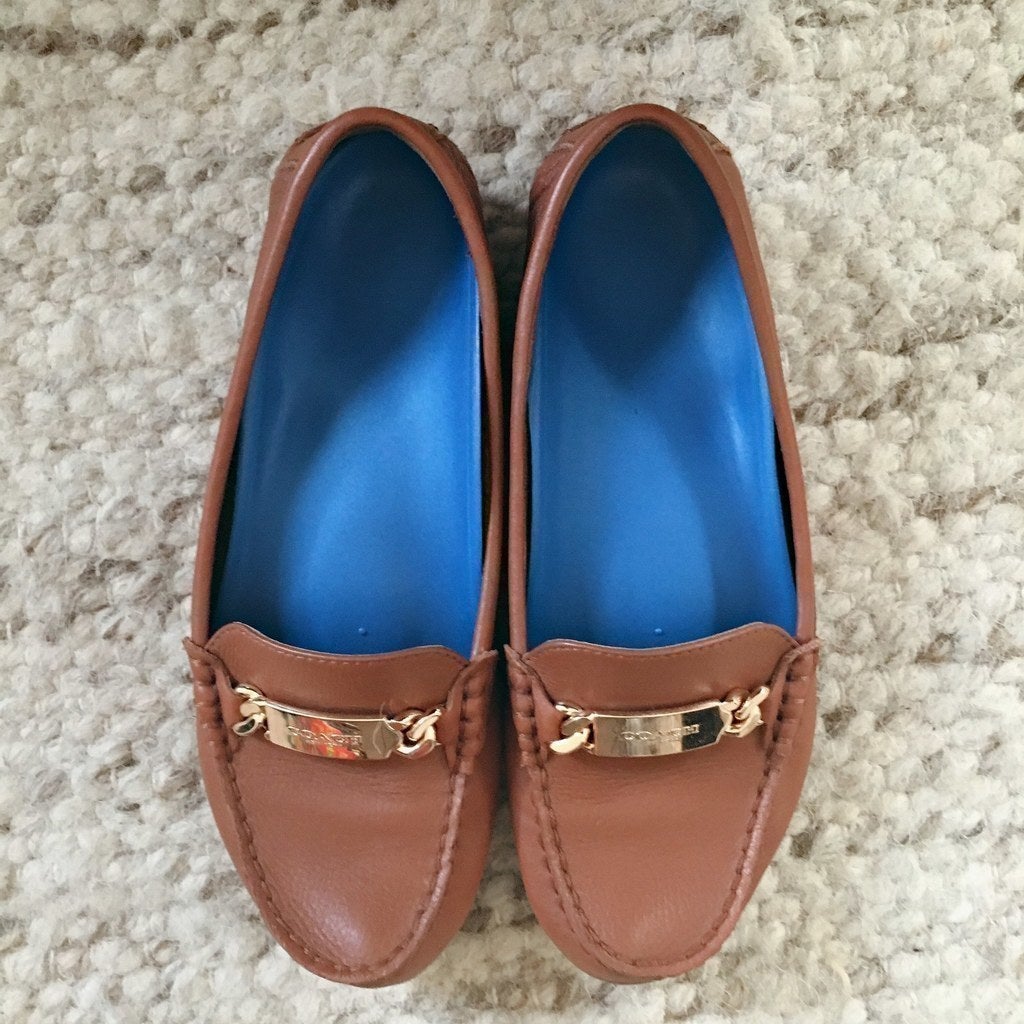 You buy them in your specific shoe size, so they fit perfectly without any of the silly trimming-down-to-size that I've had to do with cheaper insoles. Which also means you can switch them between shoes as many times as you'd like, because they don't need any adhesive to stay put. Worth the cost if I get more (and more comfy) wear out of my non-Birk shoes, IMHO. And more important: Being the right size for your shoes means they don't slip around as you walk.
I've spent a good five hours on my feet on them so far (on top of just normal going-to-work wear), and have literally no complaints, and my hip and foot soreness has subsided. Maybe my mom was on to something. —Natalie Brown
9.
Sephora Sleeping Masks — $4 each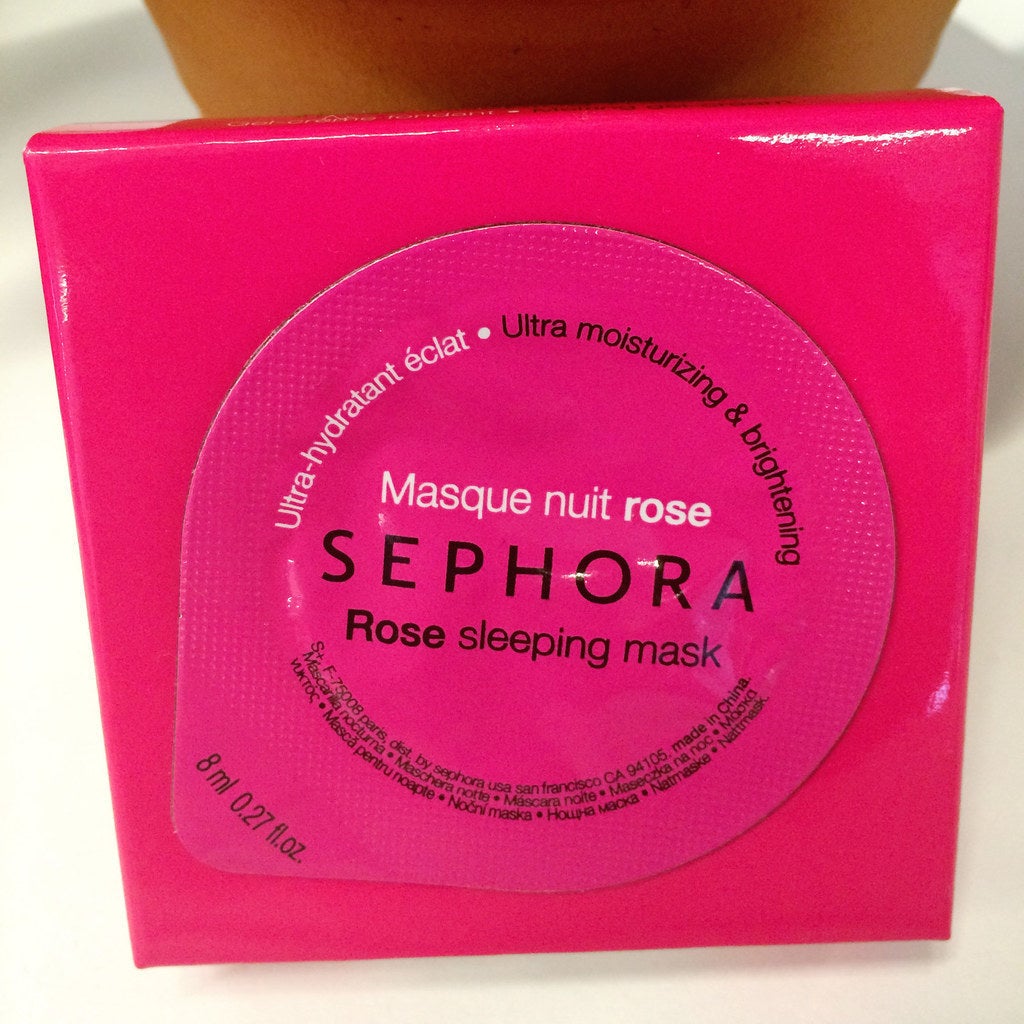 I'm a big fan of sheet masks, but they can get so messy. So when I discovered these these overnight face masks from Sephora, I became obsessed! These masks are no muss, no fuss. You basically just slather them on your face, get your beauty rest, and wake up refreshed and renewed and glowing. You can wash off in the morning, but you don't have to. I always get compliments when I use them! Absolutely perfect for traveling, too. I put them in my carry-on and use them whenever I'm flying a long distance. There are 11 different varieties to choose from, and at $4 a pop, you can stock up. Rose, Pearl, and Algae are my personal favorites. —Weesie Viera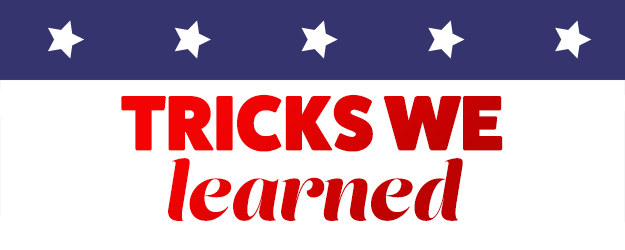 10.
Using an Analog Alarm Clock Instead of a Phone Alarm